CDC: 85% of gay & lesbian adults in U.S. are vaccinated against COVID
Data on COVID-19 vaccination among LGBTQ persons limited because of the lack of routine SOGI data collection at the national & state levels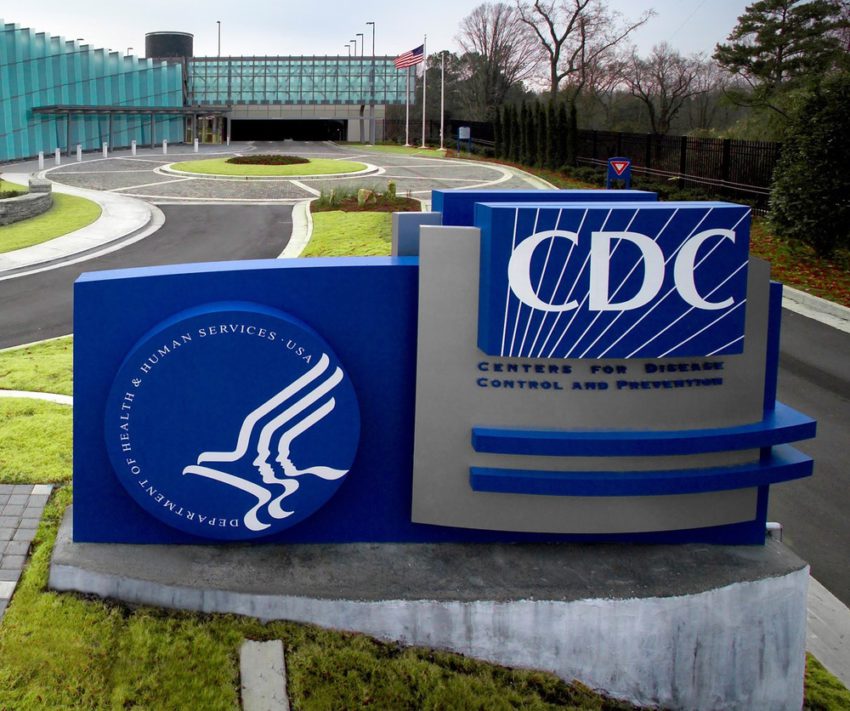 ATLANTA – A new study report released Friday by the Centers for Disease Control and Prevention, (CDC), found that found 85.4% of gay and lesbian Americans above age 18 had received at least one vaccine dose as of October 2021.
The study, conducted from August 29 until October 30, 2021, also found that by comparison, only 76.3% of heterosexuals reported receiving at least an initial dose by the same date.
The report noted that Lesbian, gay, bisexual, and transgender (LGBT) populations have higher prevalence of health conditions associated with severe COVID-19 illness compared with non-LGBT populations.
The potential for low vaccine confidence and coverage among LGBT populations is of concern because these persons historically experience challenges accessing, trusting, and receiving health care services
Data on COVID-19 vaccination among LGBT persons are limited, in part because of the lack of routine data collection on sexual orientation and gender identity at the national and state levels.
In March of 2021, the Blade reported the coronavirus (COVID-19) pandemic has revealed deep-seated inequities in health care for communities of color and amplifies social and economic factors that have contributed to those communities being hit hardest, and Mega-vaccination centers set up by California health officials and the Federal Emergency Management Agency have been addressing and tracking the issue- the LGBTQ communities are still not being tracked.
This lack of data collection has frustrated and angered California State Senator Scott Wiener who authored a bill last year that passed through the legislature and signed by Governor Gavin Newsom last Fall that mandates gathering sexual orientation and gender identity data related to the COVID testing in California.
"We're one year into the pandemic, and LGBTQ people continue to be erased in our public health response to COVID-19 — similar to our invisibility throughout history. No government is successfully tracking COVID-19 cases in the LGBTQ community, despite a law I wrote mandating that California do so," Weiner told the Blade. "And, we now know that LGBTQ people are more vulnerable to COVID-19. We've also just learned that vaccination demographic data doesn't include LGBTQ data. It simply shocking that in 2021, progressive health agencies continue to forget about our community," he added.
The CDC also noted that gay and lesbian adults were more likely to be concerned about COVID-19 and to believe in the safety and efficacy of vaccines.
"We know that the prevalence of certain health conditions associated with severe COVID-19 illness, such as cancer, smoking, and obesity, are higher in LGBT populations, and access to health care continues to be an issue for some people in the LGBT community," Dr. A.D. McNaghten, a member of the CDC's COVID-19 Emergency Response Team and corresponding author of the study, told ABC News. "We wanted to see if vaccination coverage among LGBT persons was the same as non-LGBT persons."
The CDC data recorded that bisexual and transgender adults had similar vaccination rates to heterosexual adults with 72.6% of bisexual adults fully vaccinated by the end of October, as were 71.4% of transgender adults. The numbers however for Black and Hispanic lesbian women had lower rates of vaccination at 57.9% and 72.6%, respectively, compared to Black and Hispanic heterosexual women at 75.6% and 80.5%, respectively.
Higher percentages of gay or lesbian adults and bisexual adults reported that they thought COVID-19 vaccine was very or somewhat important to protect oneself (90.8% and 86.8%, respectively) compared with heterosexual adults (80.4%), and higher percentages of adults who identified as transgender or nonbinary reported they thought COVID-19 vaccine was very or somewhat important to protect oneself (83.2%) compared with those who did not identify as transgender or nonbinary (80.7%).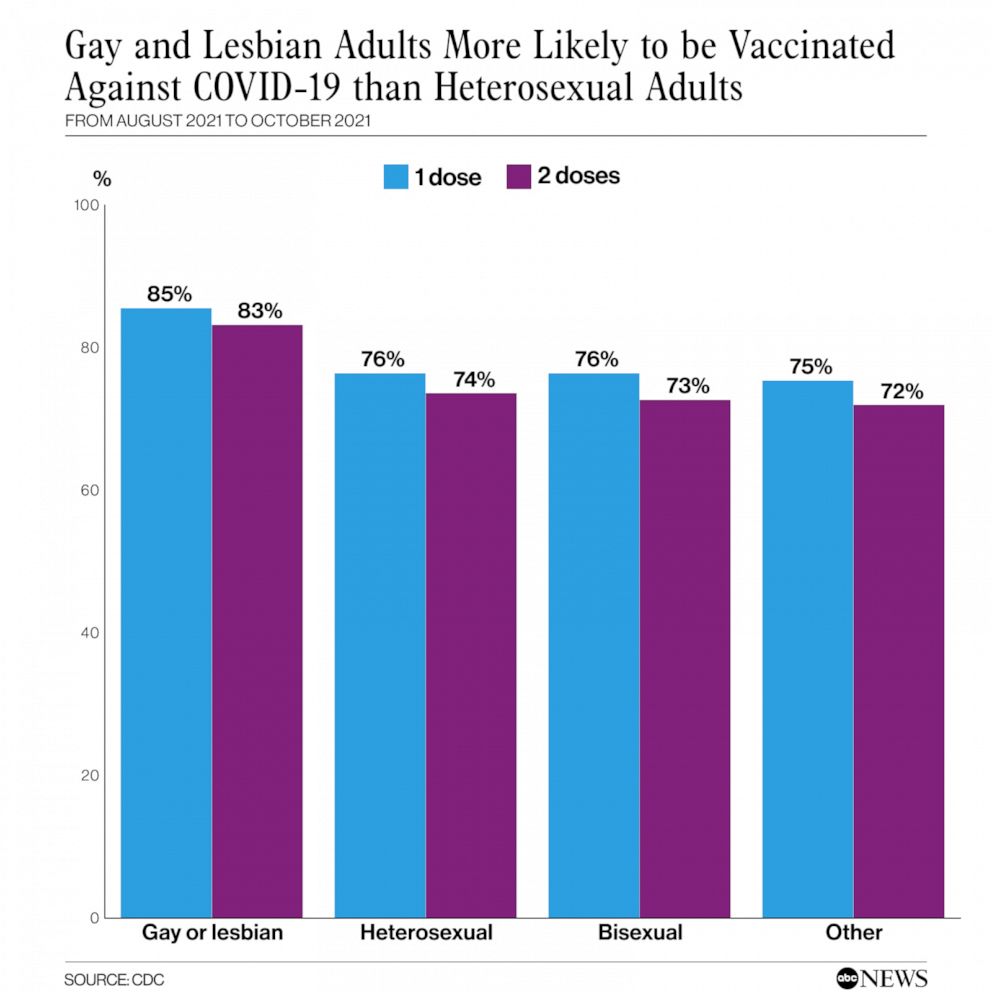 Newsom announces end of the COVID-19 State of Emergency
California's pandemic response efforts have saved tens of thousands of lives, kept people out of the hospital and protected the economy
SACRAMENTO – Today, Governor Gavin Newsom announced that the COVID-19 State of Emergency will end on February 28, 2023, charting the path to phasing out one of the most effective and necessary tools that California has used to combat COVID-19.
This timeline gives the health care system needed flexibility to handle any potential surge that may occur after the holidays in January and February, in addition to providing state and local partners the time needed to prepare for this phaseout and set themselves up for success afterwards.
With hospitalizations and deaths dramatically reduced due to the state's vaccination and public health efforts, California has the tools needed to continue fighting COVID-19 when the State of Emergency terminates at the end of February, including vaccines and boosters, testing, treatments and other mitigation measures like masking and indoor ventilation.
As the State of Emergency is phased out, the SMARTER Plan continues to guide California's strategy to best protect people from COVID-19.
"Throughout the pandemic, we've been guided by the science and data – moving quickly and strategically to save lives. The State of Emergency was an effective and necessary tool that we utilized to protect our state, and we wouldn't have gotten to this point without it," said Newsom. "With the operational preparedness that we've built up and the measures that we'll continue to employ moving forward, California is ready to phase out this tool."
 
To maintain California's COVID-19 laboratory testing and therapeutics treatment capacity, the Newsom Administration will be seeking two statutory changes immediately upon the Legislature's return: 1) The continued ability of nurses to dispense COVID-19 therapeutics; and 2) The continued ability of laboratory workers to solely process COVID-19 tests.
"California's response to the COVID-19 pandemic has prepared us for whatever comes next. As we move into this next phase, the infrastructure and processes we've invested in and built up will provide us the tools to manage any ups and downs in the future," said Secretary of the California Health & Human Services Agency, Dr. Mark Ghaly. "While the threat of this virus is still real, our preparedness and collective work have helped turn this once crisis emergency into a manageable situation."
 
Throughout the pandemic, Governor Newsom, the Legislature and state agencies have been guided by the science and data to best protect Californians and save lives – with a focus on those facing the greatest social and health inequities – remaining nimble to adapt mitigation efforts along the way as we learned more about COVID-19. The state's efforts to support Californians resulted in:
Administration of 81 million vaccinations, distribution of a billion units of PPE throughout the state and processing of 186 million tests.
Allocation of billions of dollars to support hospitals, community organizations, frontline workers, schools and more throughout the pandemic.
The nation's largest stimulus programs to support people hardest hit by the pandemic – $18.5 billion for direct payments to Californians, $8 billion for rent relief, $10 billion for small business grants and tax relief, $2.8 billion to help with overdue utility bills, and more.
California's pandemic response efforts have saved tens of thousands of lives, kept people out of the hospital and protected the economy:
California's death rate is the lowest amongst large states. If California had Texas' death rate, 27,000 more people would have died here. If California had Florida's rate, that figure jumps to approximately 56,000 more deaths.
In only the first ten months of vaccines being available, a study showed that California's efforts saved 20,000 lives, kept 73,000 people out of the hospital and prevented 1.5 million infections.  
California's actions during the pandemic protected the economy and the state continues to lead the nation in creating jobs and new business starts:

"'Lockdown' states like California did better economically than 'looser' states like Florida, new COVID data shows," with California's economy having contracted less than such states – economic output shrank 3.5% on average for the U.S., compared with 2.8% for California.
Since February 2021, California has created 1,628,300 new jobs – over 16% of the nation's jobs, by far more than any other state. By comparison, Texas created 1,133,200 jobs (11.3% of the nation's) and Florida created 787,600 jobs (7.9% of the nation's) in that same timeframe.
Since the beginning of 2019, data from the Bureau of Labor Statistics shows that over 569,000 businesses started in California, by far more than any other state.