LA County first case of Omicron Variant, Biden lays out federal response
The White House also released President Biden's statement that detailed his administration's winter plan to combat COVID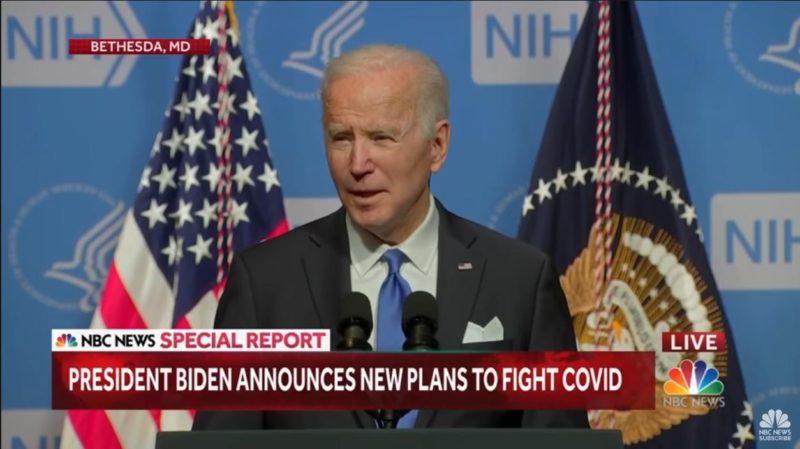 LOS ANGELES – The Los Angeles County Department of Public Health received confirmation of its first case of COVID-19 with mutations consistent with the new Omicron variant, Dr. Barbara Ferrer, Director of Public Health said Thursday.
The individual returned to Los Angeles County after travel to South Africa via London on 11/22/2021. This infection is most likely travel-related according to a statement from Public Health.
The individual, who is a fully vaccinated adult and a Los Angeles County resident, is self-isolating, and their symptoms are improving without medical care. A small number of close contacts in Los Angeles have been identified and, to date, all have tested negative and have no symptoms.
"While we can't know for certain the impact of Omicron at this time, the good news is that we already know how to reduce transmission and slow spread using both pharmaceutical and non-pharmaceutical interventions," Ferrer said. "I encourage everyone to take the steps that we know offer protection, including getting vaccinated or boosted, tested if you feel sick or are a close contact, and wearing your mask indoors and at large mega events."
Public Health also announced that beginning Friday, international travelers arriving at the LAX international terminal will be offered free rapid COVID-19 tests and information on federal recommendations for quarantining and testing. 
The White House also released President Biden's statement that detailed his administration's winter plan to combat COVID with testing and vaccines and without lockdowns.
During a speech at the National Institutes of Health Bethesda, Maryland, the President addressed his plans for a winter campaign to fight COVID-19.
"I plan to announce — my plan that I'm announcing today pulls no punches in the fight against COVID-19.  And it's a plan that I think should unite us. I know COVID-19 has been very divisive in this country.  It's become a political issue, which is a sad, sad commentary.  It shouldn't be, but it has been," Biden told the assembled audience of reporters, scientists, and NIH personnel.
 
"Now as we move into the winter and face the challenge of this new variant, this is a moment we can put this divisiveness behind us, I hope. […] The plan I'm announcing today is a plan our scientists and COVID teams have recommended," the president said.
 
"And while my existing federal vaccination requirements are being reviewed by the courts, this plan does not expand or add to those mandates — a plan that all Americans, hopefully, can rally around."
Biden then addressed the news of the Omicron variant's presence in the nation.
"We know there'd be ca- — we knew there'd be cases of this — of Omicron here in the United States, and it's here.  But we have the best tools — the best vaccines in the world and the best medicine and the best scientists in the world," he said.
 
"We're going to fight this variant with science and speed, not chaos and confusion, just like we beat back COVID-19 in the spring and more powerful variant — Delta variant in the summer and fall. As a result, we enter this winter from a position of strength compared to where America was last winter," he added. 
The President's full statement on the Winter Plan to fight COVID:
I know that Americans are exhausted from COVID-19 and want to know when it will end, and the new variant is adding to that unease. I get it.
I pledged to always be straight with the American people and tell you the truth. Here's the truth about the new omicron variant: While it is a cause for concern, it is not a cause for panic. Experts say that COVID-19 cases will continue to rise in the weeks ahead this winter, and that we will see more omicron cases here in the United States in the days, weeks and months ahead. Our best scientists and doctors are on the case and gathering data, but early indications are that our vaccines will provide a measure of protection against this strain. We have the tools to protect ourselves and battle this virus, and I'm laying out a plan to do just that this winter.
We are going to fight COVID-19 not with shutdowns or lockdowns – but with more widespread vaccinations, boosters, testing and more. We will beat it back with science and speed, not chaos and confusion – just as we did in the spring and again with the more powerful delta variant in the summer and fall.
There are six key actions in my plan for this winter.
Boosters, testing at the forefront
►All adults should get a booster shot six months after they got vaccinated (or two months after, if you were vaccinated with Johnson & Johnson). Right now, most adults in this country who are eligible for boosters still have not gotten their booster shot. We are expanding our nationwide booster campaign with more appointments, more hours – including nights and weekends – and more walk-ins. To spread the word, pharmacies will send millions of texts and emails to remind their customers. My administration will also contact the more than 60 million people on Medicare. And, to reach their 38 million members, we'll join town halls and events hosted by AARP, which is also offering seniors free rides to boosters.
►We are expanding our efforts to vaccinate children ages 5 and up and keep our schools open. To replace the mass vaccination sites for adults we had earlier in the year with a more comfortable setting for families and children, we will launch hundreds of new family vaccination clinics to make it easier for children, parents and whole families to get vaccinated in one place. These sites will be at community health centers and other trusted locations – and even some mobile sites to reach hard to reach communities.
Today, over 99% of schools are open, and we need to make sure we keep it that way this winter. While vaccinating our kids is critical to keeping our schools open, the Centers for Disease Control and Prevention is also reviewing new approaches to keep our children in school instead of quarantining at home.
►We are making free at-home tests available. Thanks to our actions, there are now at least eight at-home testing options available. Prices for these tests are decreasing. But it's not enough. My administration is requiring that health insurers cover the cost of at-home testing. If you are one of the 150 million Americans on private health insurance, at-home tests will be covered by your insurance. And, if you're not covered by private insurance, we will make free tests available for pickup at thousands of sites nationwide.
Medical initiatives part of plan, too
►We will increase "Surge Response Teams" – the doctors, nurses, and medical staff that go into communities with rising cases and help overburdened hospitals. Since summer, we have worked with Republican and Democratic governors to deploy Surge Response Teams in response to the delta variant. These teams worked in communities struggling with surges, and we'll more than double the number of teams this winter.
►We are increasing the availability of new medicines, including monoclonal antibody treatments that have been shown to reduce the risk of hospitalization. We also may soon have promising new antiviral pills that could help prevent hospitalization and death of people infected by COVID-19. If approved, we will ensure that these new medicines are available in the hardest-hit communities.
►In order to beat this pandemic at home, we have to beat this pandemic globally. COVID-19 and the delta and omicron variants have all emerged in other parts of the world before coming here. We must vaccinate the world and strengthen international travel rules for people coming into the U.S. We have already shipped for free 280 million vaccines – more vaccines to other countries than all other countries combined. We will accelerate the delivery of more vaccines – 200 million more doses in the next 100 days. And, all international travelers entering the U.S. must test within one day of departure. This tighter testing timeline will help slow the spread of the virus.
We've been doing everything we can to beat this virus. And, that's what we have to keep doing. We can and we must come together as a nation to fight this virus, to protect one another, to protect our economic recovery. We moved forward in the face of COVID-19 and the delta variant. And, we will move forward now at the start of winter and in the face of the omicron variant – together.
********************
Biden Announces Plan To Combat Omicron Covid Variant With 'Science and Speed':
COVID-19 Cases increase by nearly 10 times in one month
While hospitalizations continue to climb, Public Health data shows that many positive cases are admitted for reasons other than COVID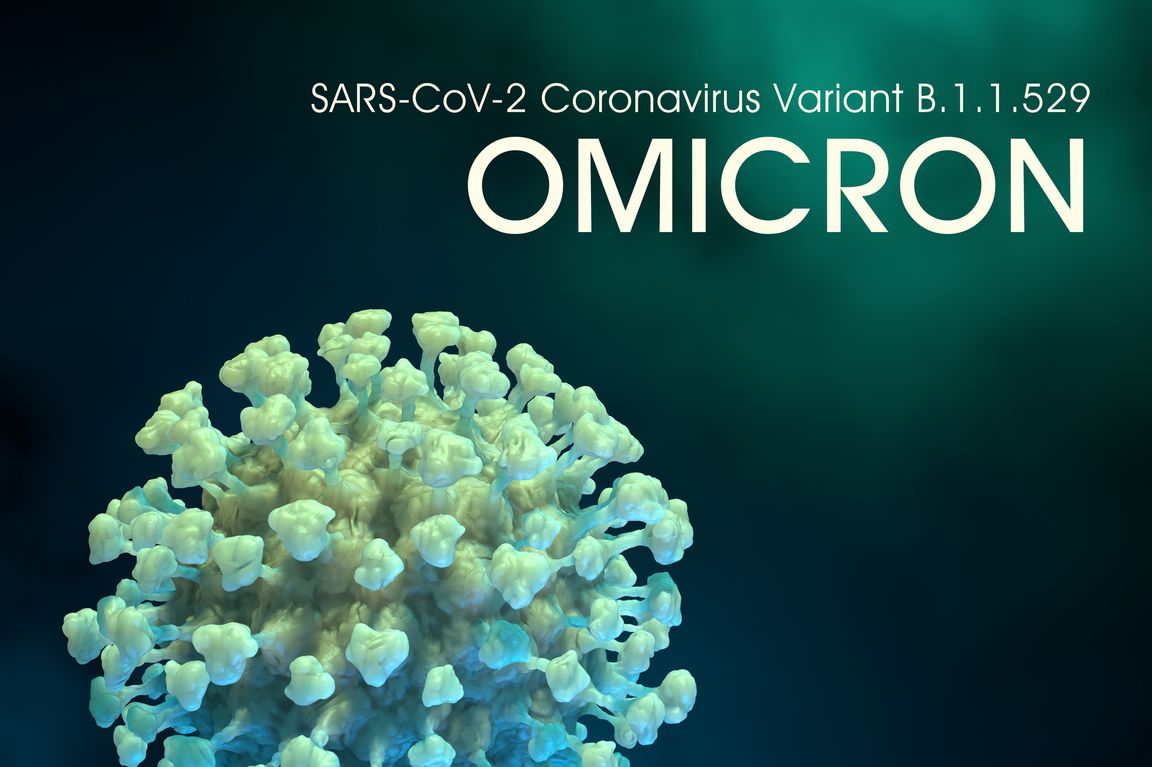 LOS ANGELES – A total of 31,576 new COVID-19 cases were documented on Monday — up ten times the number of cases reported on Dec. 17, 2021, when there were 3,360 new cases recorded the Los Angeles County Department of Public Health reported Monday.
There are 4,564 people with COVID-19 currently hospitalized, nearly 6 times the number from one month ago when 772 people were hospitalized. The daily positivity rate is 16.5%, more than 8 times the 2% daily positivity rate on December 17th.
Just one week ago, the county surpassed 2 million total COVID-19 cases, with the figure reaching 2,289,045 cases as of Monday.
"On this national holiday where we celebrate the life and legacy of Dr. Martin Luther King, we remember his deep commitment to health equity. As Reverend King memorably said, 'Of all the forms of inequality, injustice in health is the most shocking and the most inhuman because it often results in physical death,' " said Dr. Barbara Ferrer, Director of Public Health.
"Tragically, we have seen this play out in real life and very clearly over the past two years with the disparate impacts of the COVID-19 pandemic on people of color. From the onset of the pandemic, communities of color have experienced the greatest devastation from COVID-19 in Los Angeles County and throughout the nation," she added.
"The good news is that while hospitalizations continue to climb, Public Health data shows that many positive cases are admitted for reasons other than COVID but, are identified with COVID when tested for COVID upon hospital admission," the health department said in a statement released last week.
As of Friday, more than 80% of all adult ICU beds in the county were occupied.
There are also 27 new deaths due to COVID-19 in Los Angeles County and 31,576 new positive cases.
The public health department also noted that while the number of children hospitalized with the virus remains low, the number of them admitted to L.A. County hospitals "significantly increased" over the past month, with the largest increase among children younger than 5 years old.
The increase mirrors trends seen nationwide for the age group — the only one not yet eligible for the vaccine.
The county also saw its highest coronavirus death rate in nearly 10 months over this past week, with an average of 40 COVID-19 deaths a day.
"From the onset of the pandemic, communities of color have experienced the greatest devastation from COVID-19 in Los Angeles County and throughout the nation. As we continue to implement strategies – enforcing worker protections through our Health Officer Orders, providing resources needed by many to survive the impact of the pandemic, funding community-based organizations in hard hit areas to serve as trusted public health messengers, and increasing vaccination access in under-sourced neighborhoods – we also need to come together to address the impact that racism, historical disinvestment, and social marginalization have on COVID-19 outcomes," Ferrer said.
"While these conditions predate the pandemic, without deliberate collective actions to address the root causes of health inequities, we are unlikely to close the gaps we have documented for 2 long years," she added.
California has recorded more than 7 million coronavirus cases after its fastest accumulation of reported infections in the history of the pandemic, the Los Angeles Times reported.
The unprecedented count, recorded in California's databases late Monday, comes one week after the state tallied its 6 millionth coronavirus case.
Los Angeles County surpasses 2 million COVID cases
While hospitalizations continue to climb, Public Health data shows that many positive cases are admitted for reasons other than COVID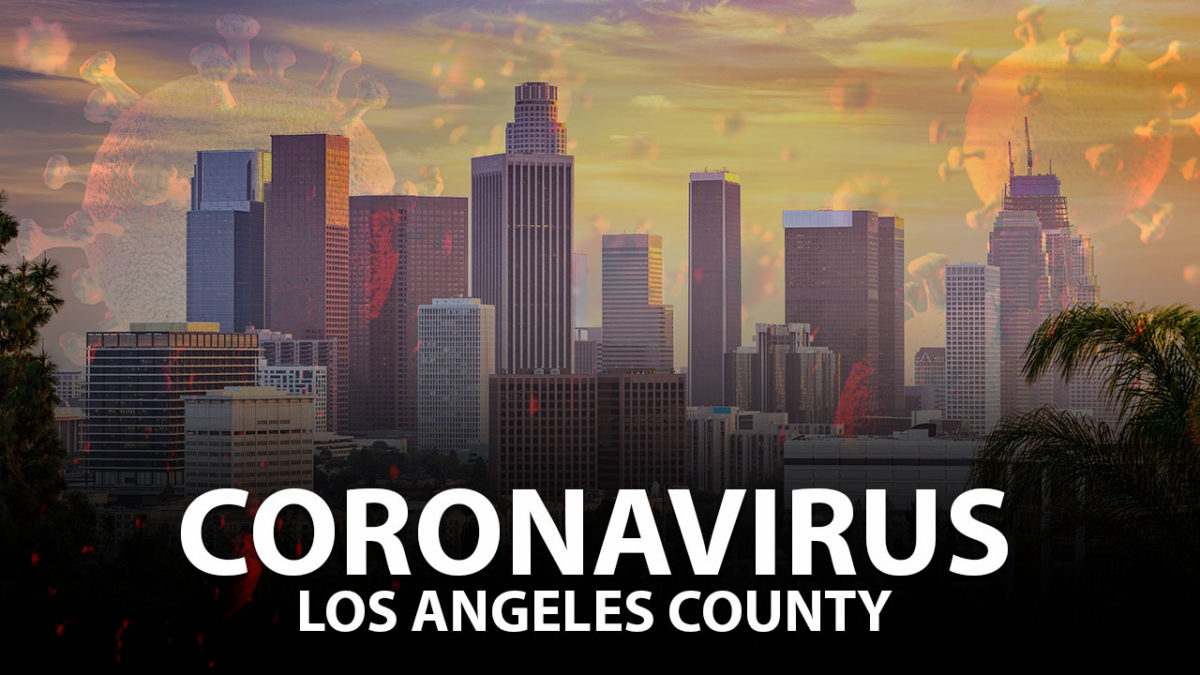 LOS ANGELES – Los Angeles County health officials are urging residents to postpone nonessential gatherings and avoid some activities – especially those that will include people who are unmasked, unvaccinated or at higher risk of severe COVID-19 illness.
This comes as Los Angeles County recorded a grim milestone Monday as the Department of Public Health reports that the County has now confirmed more than 2 million total cases of COVID-19 since the beginning of the pandemic.
The Los Angele Times reported early Tuesday that hundreds of thousands of Los Angeles Unified students returned to campus from winter break Tuesday morning amid a record-breaking surge in coronavirus cases.
As they stood in long lines to enter campus, the district's health-screening system crashed. These conditions, including staffing shortages, student absences, and apprehensive parents and students, put the district's carefully laid plans to open campuses in the nation's second-largest school district to the test.
Although some students and parents were anxious amid the Omicron surge, they said they wanted to be back in the classroom. District leaders said strict campus safely precautions are in place, the Times reported.
The surge, which has now created uncertainty in the business community as some restaurants and other retail operations close up due to staffing shortages or out of caution, prompted County Public Health to ask that residents postpone nonessential gatherings just ahead of the long Martin Luther King Jr. Day holiday weekend.
Public Health officials are also concerned as LA-based Super Bowl is a mere month away. The recommendation is voluntary and officials have not imposed any new restrictions that could put any events in jeopardy.
The latest Public Health data shows vaccines are still the best way to protect against the coronavirus. In L.A. County cases have continued to increase rapidly across all groups however at significantly lower levels for vaccinated individuals. For the week ending December 25th, case rates were much higher for those unvaccinated. There were 991 new cases per 100,000 unvaccinated; 588 cases per 100,000 fully vaccinated without boosters; and 254 cases per 100,000 fully vaccinated with boosters.
The vaccine also continues to provide very strong protection against hospitalization and death. One way to evaluate the protection offered by vaccines is rate ratios. These ratios compare rates of an outcome in unvaccinated people with rates of the same outcome in fully vaccinated people. The higher the rate ratio, the more protective the vaccine is against the outcome.
The hospital rate ratio was 9 when comparing those unvaccinated vs those fully vaccinated without boosters, meaning a 9-fold higher rate of hospitalization for the unvaccinated compared to this protected group. More markedly, the hospital rate ratio was 38 when comparing the unvaccinated vs fully vaccinated with boosters, meaning those fully vaccinated and boosted were 38 times less likely to be hospitalized than those unvaccinated.
"With surging transmission and rapidly rising cases and hospitalizations, our already understaffed health care providers are under enormous strain as they try to care for so many COVID infected people," Barbara Ferrer, L.A. County Health Director said.
About 14% of the patients with COVID-19 were in the ICU, and 7% were on a ventilator.
"The good news is that while hospitalizations continue to climb, Public Health data shows that many positive cases are admitted for reasons other than COVID but, are identified with COVID when tested for COVID upon hospital admission," the LA County Public Health Department said in a news release.
"However, at the moment, vaccinations alone are not sufficient to get us back to slowing the spread. We all need to exercise more caution in the weeks ahead. One effective strategy for reducing transmission is to wear a high-quality mask whenever around non-household members," Ferrer said.
"Given the dominance of the highly infectious Omicron variant, well-fitting masks provide a great layer of protection to both the wearer and all those nearby. It is also time to pause those non-essential activities where people are unmasked and in close contact with others. The reality is that parties and events, especially those indoors, make it easy for the virus to spread. Limiting our time with others to those more essential work or school activities is a prudent action for us to take when-ever possible until the surge subsides," she added.
COVID-19 vaccines are safe and effective and are recommended for everyone 5 years old and older to help protect against COVID-19. Vaccinations are always free and open to eligible residents and workers regardless of immigration status. Appointments are not needed at all Public Health vaccination sites and many community sites where first, second, and third doses are available.
To find a vaccination site near you, or to make an appointment, please visit:
www.VaccinateLACounty.com (English) or www.VacunateLosAngeles.com (Spanish).
If you need assistance, you can also call 1-833-540-0473 for help:
Connect to free transportation to and from a vaccination site, or
Schedule a home visit if you are homebound.
For more information regarding COVID-19 in LA County you can also visit the Public Health website at www.publichealth.lacounty.gov
LA County launches new COVID test collection program
Testing partner sites listed on LA County's website have been pre-screened to ensure that they offer testing with no out-of-pocket cost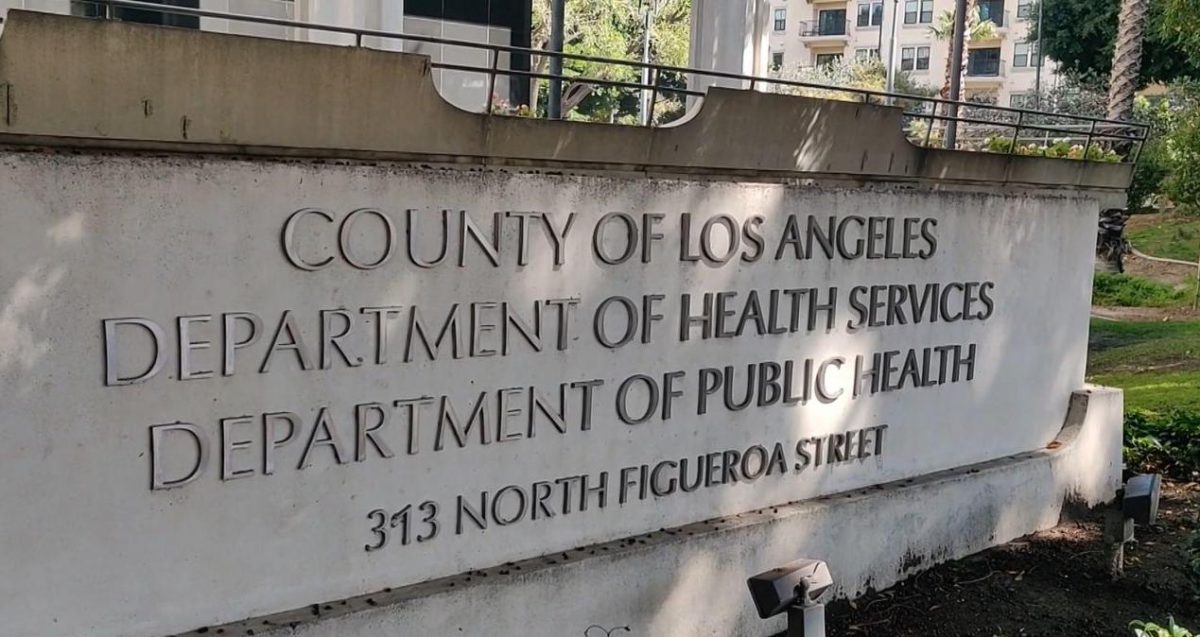 LOS ANGELES – LA County Department of Health Services launches new program designed to increase and facilitate access to COVID-19 tests for LA County residents unable to obtain appointments.  The program will allow residents to pick up a PCR test kit, perform the test, and return the completed kit to designated locations for processing. Residents will be notified of their test results within 24-48 hours.
The "Pick-Up Testing Kit" program is the latest in a series of LA County efforts designed to expand testing capacity as demand grows across the county. Recent efforts to increase capacity include increasing the days and hours of operation for existing sites, adding mobile testing units, and providing intermittent availability of Home Testing Kits via mail.
The new "Pick-Up Testing Kit" program will operate at 13 testing sites across LA County. "Pick-Up Test Kits" will be available without an appointment and until daily supplies are exhausted. The "Pick-Up Testing Kits" will test for both COVID-19 and Influenza (A and B), the same as all LA County operated testing locations.
"We look forward to reducing the waiting time to get tested for individuals unable to book an appointment," said Paula Siler RN, MS Director of Community Mobile Testing Operations at the LA County Department of Health Services. "Once all 13 Pick-Up Testing locations are fully operating and once our Home Testing Kit by mail program is simultaneously relaunched later this week, we will have successfully added over 10,000 additional daily Covid tests available to the residents of LA County."
For details and a full listing of "Pick-Up Testing Kit" locations and hours of operation please visit: Pick-Up Testing Kit
The new "Pick-Up Testing Kits" are available to all LA County residents who are experiencing symptoms or believe they have been exposed to someone with COVID-19. To preserve limited resources, the "Pick-Up Testing Kits" are not intended for use by those testing as a requirement to return to school, work or participate in other activities where routine testing is mandated. The "Pick-Up Testing Kits" offer only PCR testing not rapid testing.
Individuals who need to get tested as part of a requirement for work, school, or other activities should seek testing via their employer, school district or the entity requiring the testing.
LA County residents can find COVID-19 testing sites at covid19.lacounty.gov/testing/
All testing locations listed within the county testing website offer COVID-19 tests at no out-of-pocket cost, regardless of insurance coverage or immigration status.
It is important that LA County residents understand that not all COVID-19 testing sites within the LA County region are affiliated or operated by LA County. COVID testing sites are also being operated by private companies, private health care systems and local municipalities and some of these privately operated sites do charge for their testing services.
Only the testing sites listed within the LA County COVID-19 testing website covid19.lacounty.gov/testing/have been vetted by LA County.
As of January 7, 2021 – there are approximately 260 COVID-19 testing locations listed in the LA County's COVID-19 testing site (covid19.lacounty.gov/testing/), of those, the county operates about 66 community sites and 7 state sites. The remaining locations are operated by testing partners.
Testing partner sites listed on LA County's website are sites that have been pre-screened by LA County to ensure that they offer testing with no out-of-pocket cost, regardless of health insurance or immigration status and that they offer testing using a test approved by the FDA.
LA County does not have oversight over testing sites not directly operated by the LA County Department of Health Services.