COVID exposes need for LGBTQ data and compassionate cultural competency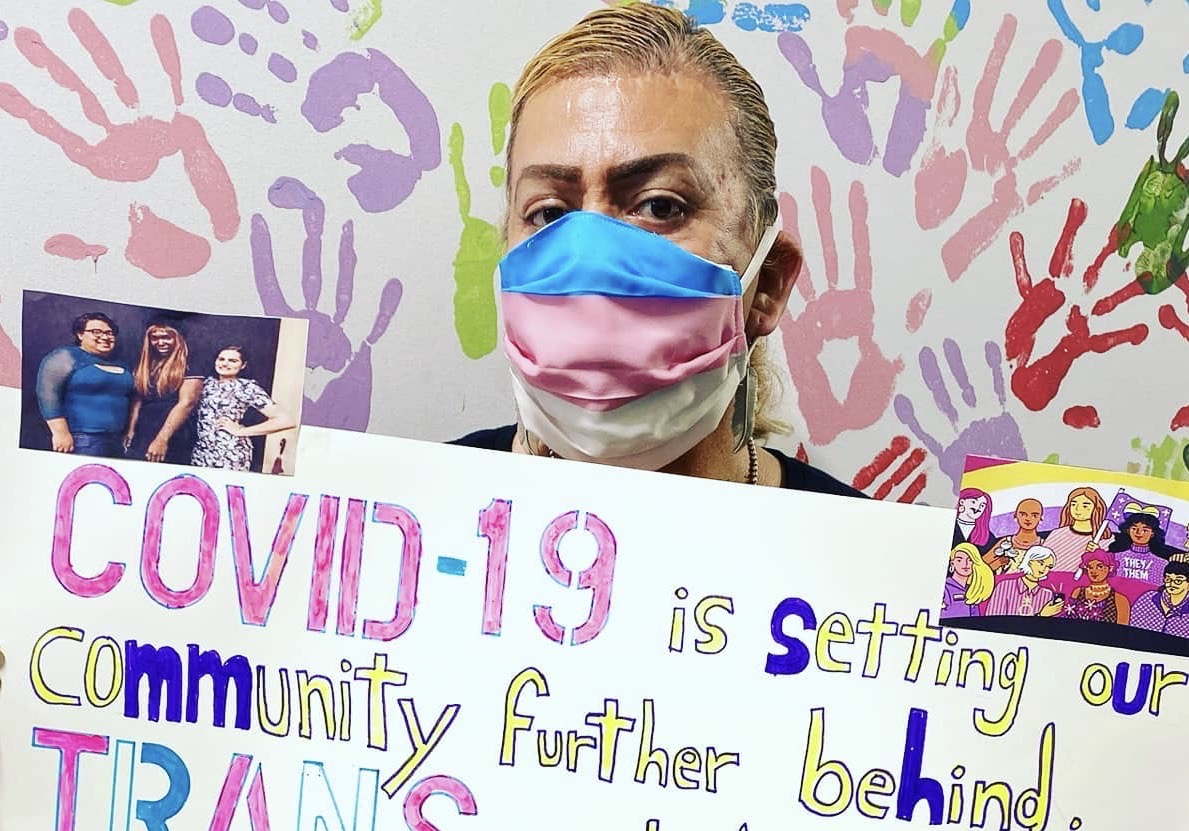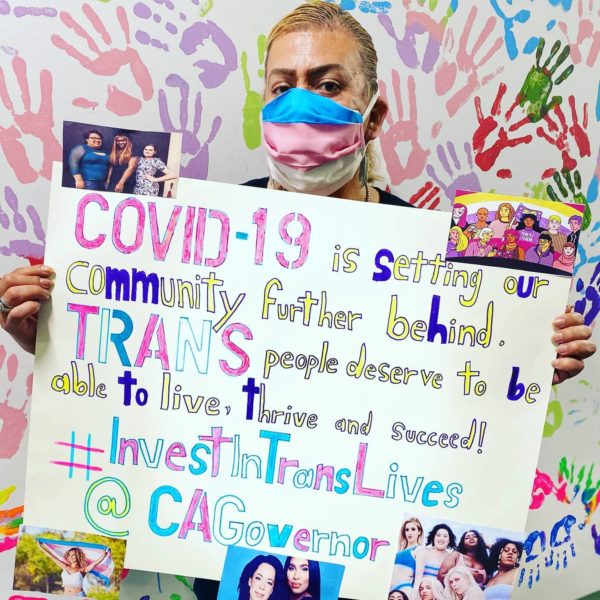 The sun is out, an early summer beckons and if not for the masks and gloves and deserted streets in once-popular ghost towns, restless Californians may not know that a silent highly contagious plague is sweeping the land. Even more silent is the ignored erasure of the LGBTQ community.
From the start of what is now a global pandemic threatening a worldwide economic depression, the federal government has been churning out mixed messages and lies and blatantly continuing its ruthless destruction of LGBTQ rights.
"The Trump administration is moving to scrap an Obama-era policy that protected LGBTQ patients from discrimination, alarming health experts who warn that the regulatory rollback could harm vulnerable people during a pandemic," Politico reported April 24, referring to an ObamaCare provision that prohibits healthcare discrimination based on sex and gender identity. Vox reports that the new rule could go into effect in the middle of the pandemic.
Meanwhile, as if fear of the virus was not enough, the LGBTQ community is awaiting a Supreme Court ruling on whether Title VII of the Civil Rights Act of 1964 covers discrimination based on sexual orientation and gender identity. A negative ruling could jeopardize LGBTQ rights in employment, education, healthcare and housing and dramatically erode the road to full equality.

Additionally, LGBTQ and HIV/AIDS non-profits that provide essential, culturally competent safety nets are facing what out California State Sen. Scott Wiener described during an April 21 virtual Equality California town hall as a "mass extinction." Most are frantically fundraising for survival and adjusting to continue service, while still clamoring for data.
On April 29, for instance, the Human Rights Campaign laid off 22 staffers.
"COVID-19 is affecting the nation and no industry or workplace is free from its impact," Interim HRC Communications Director Nick Morrow told the Blade in a statement. "For us, the economic reality is that because of the cancellation of events that represent critical funding streams, the decline of our economy, and our ineligibility for any federal funding, we could not make up this shortfall without impossibly difficult decisions."
On April 26, GLAAD held a live-streamed celebrity-filled fundraiser entitled "Together in Pride: You Are Not Alone" for CenterLink.  The event raised more than $230,000 with funds still coming in; $150,000 was gifted by the Ariadne Getty Foundation, GLAAD's largest donor, the LA Blade reported; 10% of the funds will go to GLAAD to cover administrative costs for producing the event, says GLAAD's Rich Ferraro. The remaining funds will be divided equally among the 185 centers that participated, says Interim CenterLink CEO Denise Spivak.
But no one from the Los Angeles, San Diego or San Francisco LGBTQ centers was on the list of nonprofit leaders compiled by the California Association of Nonprofits for a March 21 "urgent request" letter (updated April 15) to Gov. Gavin Newsom and the leaders of the California Legislature "for support of California's nonprofits during COVID-19 crisis."
"Government relies on nonprofits to provide 32 percent of Medi-Cal services, one example of nonprofits delivering services for government. California nonprofits rely on government funding for 30 percent of the sector's total revenue. As California's nonprofits step up, we count on the government to step with us," wrote the Association's Jennifer Fearing.
One month later, Newsom announced the Californians For All Service initiative "to connect Californians with safe volunteer opportunities and encourage those unable to physically volunteer to think creatively about ways to make a difference in their communities."
"Whether it's volunteering at a food bank to feed older Californians, blood drives or supporting local nonprofits, there's no shortage of opportunities for Californians to step up and meet the moment," Newsom said.
But while a good and useful idea,  CaliforniansForAll.ca.gov lacks the cultural competency LGBTQ people are craving. For instance, in the section about donating blood, there is no asterisk warning that LGBTQ are not allowed to donate blood. So, if a young closeted Marine is peer-pressured into donating blood at one of many designated military spots, he may either be outed or embarrassed or have to lie during the screening process.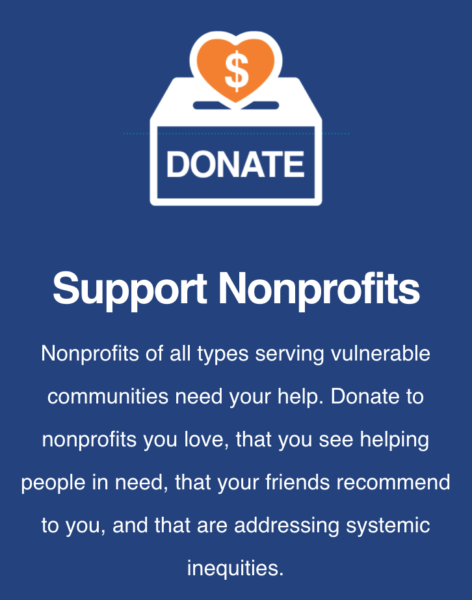 And in the Non-Profit section, none of the SoCal organizations vetted by Philanthropy CA are LGBTQ.
If Gov. Newsom and other public and elected officials uttered this minority's name — "LGBTQ" — would that help? Only seven LGBT-related organizations were on the California Association of Nonprofits' list of 1,066 nonprofit leaders. APLA Health and AIDS Legal Referral Panel represented people living with HIV.
"Under a public health emergency like COVID-19, over the past month we have seen a significant drop-off in people's ability to stay connected to us because we're not allowed to provide the wraparound services that have made us successful," Cyndee Clay, the executive director at HIPS, a needle exchange center in Washington, D.C., told ABC News. "Under these circumstances, it's frustrating and it means people are going to die. And that's a really heavy thing to think about."
The trans community is virtually invisible. Bamby Salcedo and Michaé De La Cuadra of [email protected] Coalition pointed out in letters to LGBT funders and elected officials that "people who could once support themselves have become homeless and are not able to make enough money to pay for rent or buy food. Many members of our community who work in service industries like beauty salons and sex work are forced further into poverty."
"As trans people we are the ones who get the short end of the stick when it comes to getting support in general," Salcedo tells the LA Blade.  "The reality is – we, as trans people are regularly at the bottom of everything. And in this case, even the access to healthcare. We are not a priority."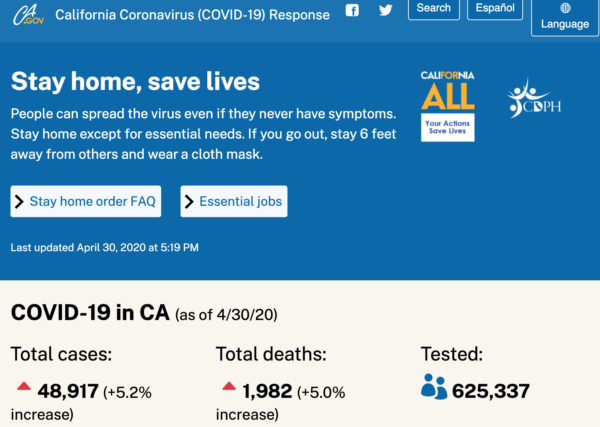 Though the California COVID-19 website has resource "guidance" for seniors and teens experiencing trauma, the ACLU of Northern California spells out the ignored bigger picture.
LGBTQ people, "particularly those who are transgender, gender non-conforming or intersex ('TGI'), have experienced systemic bias and discrimination that increase susceptibility to severe harm from COVID-19 and warrant data collection to assess the specific effects of the pandemic on LGBTQ Californians," the ACLU/NorCal wrote in a detailed letter to Newsom on April 21. "Societal marginalization, family rejection, and implicit as well as overt bias cause LGBTQ people to experience higher levels of depression, post-traumatic stress disorder, and other mental health problems, as well as suicidality, self-harm, and substance abuse, beginning in adolescence. These patterns may result in LGBTQ people being less likely to seek, or to successfully obtain, testing and treatment for COVID-19 symptoms."
Additionally, says the ACLU, "LGBTQ people also suffer the cumulative impacts of longstanding difficulty accessing appropriate health care. Many LGBTQ people have experienced outright denial of care based on their identity, discriminatory treatment or harassment, or lack of cultural competence on the part of a health care provider to whom they turned for diagnosis and treatment. Some religiously-affiliated health care institutions maintain policies or practices of outright discrimination against LGBTQ people. Community anxiety about these issues and how they may compound the effects of the COVID-19 crisis has intensified in response to the involvement of Samaritan's Purse, a religiously-affiliated group that maintains an overt policy of excluding volunteers who identify as LGBTQ, in New York City's pandemic response."
LGBTQ people "are also disproportionately affected by physical health conditions that likely increase their susceptibility to harm from COVID-19," which the letter details. "It is important to collect data on both sexual orientation and gender identity in order to understand the impacts of the COVID-19 crisis on LGBTQ Californians and to tailor existing and future policies and programs to the needs of TGI and LGBTQ communities where appropriate."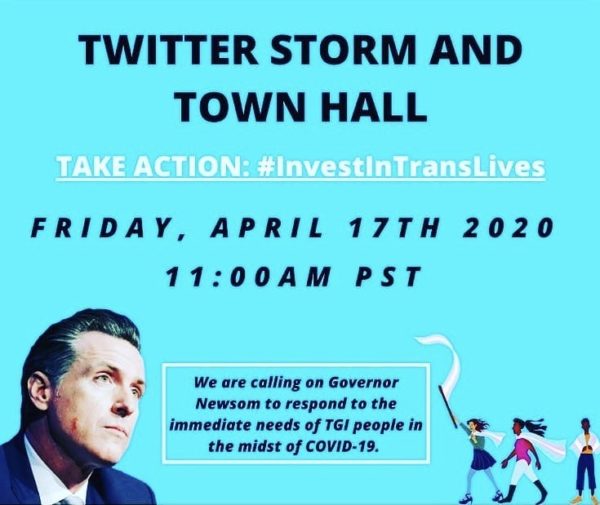 There have been many attempts to get Newsom's attention, including Twitter and Facebook appeals by the [email protected] Coalition. Wiener and Assemblymember Todd Gloria, representing the LGBT Legislative Caucus, as well as Equality California Executive Director Rick Zbur and others have sent letters to Newsom and leadership urging urgent help – to which there has been no reply.
"The LGBTQ community is being badly harmed by the COVID-19 pandemic, yet our community is either being ignored in the pandemic response or actively harmed. We just learned what we already suspected: that LGBTQ people are being disproportionately damaged by layoffs and other pandemic-caused economic harms," Wiener said in his statement.
"And we know that LGBTQ people are at heightened risk for serious COVID-19 symptoms, due to higher rates of HIV, cancer, smoking, and homelessness," Wiener continued.
"Yet, despite those facts, the Trump administration is proposing to make it legal for healthcare providers to refuse to treat LGBTQ people. Neither the federal government nor state government is collecting data on the pandemic's impacts on the LGBTQ community. And, in general, our community is being ignored," he said. "As we move through this pandemic, we need to ensure that the LGBTQ community – and all marginalized communities – are receiving the focus and resources they need to survive and thrive."
Perhaps because of the timing of Wiener's statement, the LA Blade was called upon to ask a question during Newsom's news conference.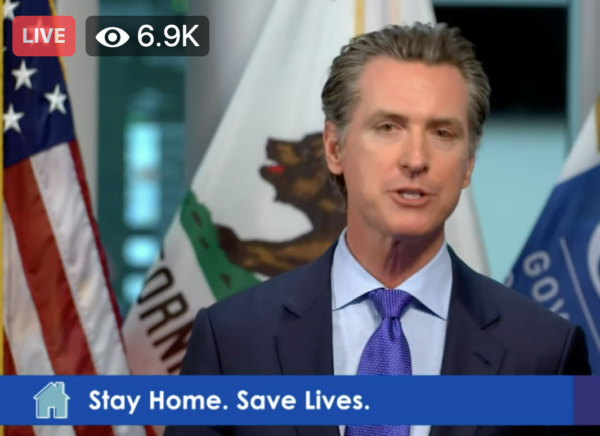 Newsom seemed annoyed, as if asking the question implied that Newsom, a longstanding  LGBTQ ally, was deserting the community.
"We're making sure that we're breaking down data – it's very important to me," Newsom said. "For the life of me — I hope people aren't accusing — even my friends in the Legislature… of not having deep sensitivity and deep compassion and concern for the unique needs of the LGBTQ community."
"It's been a big cause of my life," Newsom continued. "And a big reason I'm able to answer the 'why' question: Why am I even interested in public service? It's one of the reasons I care deeply, because I care about all communities that have been impacted and oppressed and are disproportionally struggling because of race, ethnicity, and sexual orientation."
Newsom turned the question over to Dr. Sonia Angell, director of the California Department of Public Health, "who's also made this the cause of her life and she can perhaps talk a little bit more specifically about what our data collection does look like and what it will look like as we march forward into the future," Newsom said.
Angell thanked the LA Blade for "that very important question. Absolutely — inequities or lack of access to care across the spectrum of our populations is of primary concern, particularly in the face of COVID-19. Our LGBTQ community also deserves and needs to have that data to understand and for our communities to be able to act and respond accordingly," she said.
"This data can be difficult to collect through our current standard mechanisms of reporting because this is information that is not necessarily reported regularly – very much like the data we're collecting around race and ethnicity. These are things we're looking very carefully at and looking at ways of improving our system so we can get this information into the hands of people who can take action on it – ourselves and our local county authorities, as well. So, we'll be reporting back to you for methods that we're coming up with that – and again thank you for your question.  This is incredibly important to ourselves as an administration and as a state."
But being nice is not an answer.
"The LGBTQ+ community is facing a perfect storm of the worst health, economic, social impacts" of the COVID-19 crisis, Zbur told the Blade. "At the same time, the social safety net that we built for ourselves during the AIDS crisis is at risk of failing due to lack of funding. To be clear, that would be catastrophic. Unfortunately, neither the federal government nor the state appear to be gathering data on the impact of this crisis on LGBTQ+ people, and we are concerned that our community will be left out of the programs developed to address the crisis."
"We are fortunate," Zbur continued, "that Governor Newsom has been one of our staunchest allies throughout his career, and we have asked him to ensure that the state gathers the necessary data and provides targeted relief to LGBTQ+ people and the nonprofit organizations that serve our community."
But four days later, Angell failed to even reference the LGBTQ community in an interview with the New York Times.
"Every number represents a person, so every number is something we worry about," Angell told The Time's Jill Cowan for her April 28 California newsletter. "But we particularly worry when we see trends, which tell us something, at a systems level, is happening. So, by understanding those trends, we see an opportunity to address inequity."
But how can public health officials determine if there is an LGBTQ trend without collecting LGBTQ data or doing culturally competent contact tracing?
Meanwhile, Angell is right: every number represents a person, a human being whose life has been impacted or cut short. As of April 30, there count had reached more than 62,000 dead in America. How many were members of the LGBTQ community?
A source at the LA County Coroner's office says LGBTQ data can be collected after death through contacts with survivors, such as family. But, as the AIDS crisis underscored, sometimes families are not the best sources of information, fearing societal shame and stigma associated with being LGBTQ or of being outed as undocumented.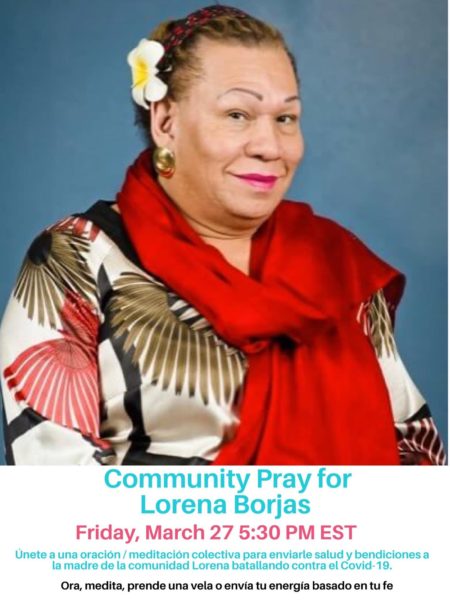 [email protected] Coalition founder Bamby Salcedo's friend Lorena Borjas died of COVID-19 and there was not only a national community prayer for her, but Gov. Andrew Cuomo included her among those he honored during his daily briefing.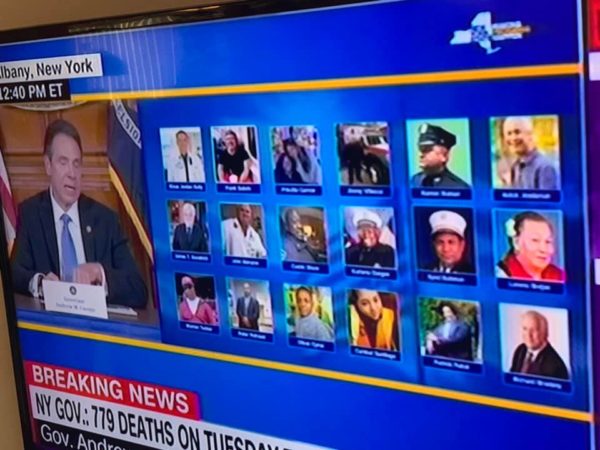 However, the stigma of both the virus and gender identity has caused friends to adhere to family wishes and not identify the loved one upon death.
"I know of at least one trans Latina who recently died of COVID-19. In fact, we just had a virtual meeting last Saturday night for her. I met her about 20 years ago when I was working at Bienestar. She was such a beautiful person with a beautiful soul. Every time she would come to our groups, she always had a beautiful smile that would brighten the whole room. She was very much loved by all of us here and all of the Trans Latina local community. Losing her is a total devastation to our community, particularly those who were closest to her," Salcedo tells the Blade.
"Unfortunately, the family does not want me to put her name out there. I think it's the stigma, the shame that comes with this pandemic, too. I know there are more."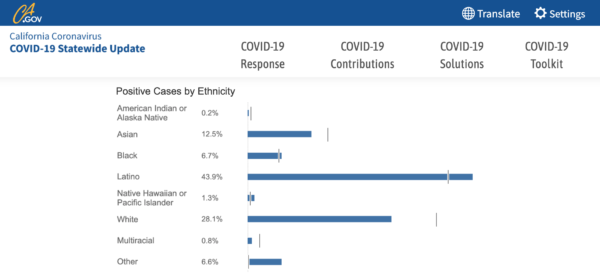 If her death is even noted, she will fall into the state category of "Latino" or "Other."
Scott Blanks' story seemed something of a mystery, too.
Eleven days after Blanks died, the LA Times published a lovely remembrance of him with the headline: "He was the life of the dance floor, until coronavirus took him down."
"Scott Blanks seemed to be able to tackle anything in life with good humor. More often than not, he put his worries on the back burner and focused instead on the good things in life, dancing many nights away with a seemingly endless circle of friends," wrote The Times. "But on March 18, Blanks let out a rare cry for support" suffering from COVID-19.
"From the hospital, the morning before he would be placed on a ventilator, he posted on Facebook: 'These [past] two weeks I wouldn't wish on my worst enemy! Keep me in your prayers please! It's already been a really bumpy ride!'" wrote Times reporter Alejandra Reyes-Velarde. "Blanks, a 34-year-old dental assistant from Whittier, died on March 27 from COVID-19."
Nowhere does the story say Blanks was gay, though clues abound.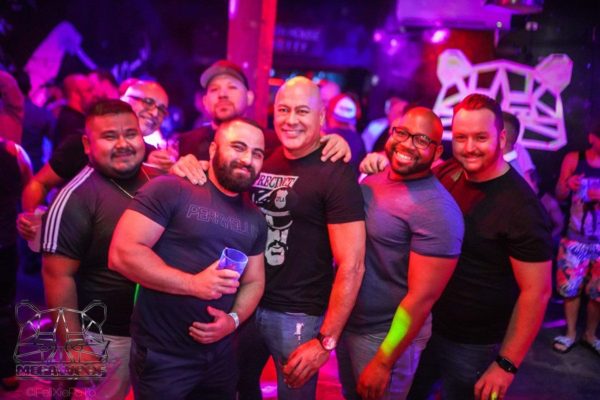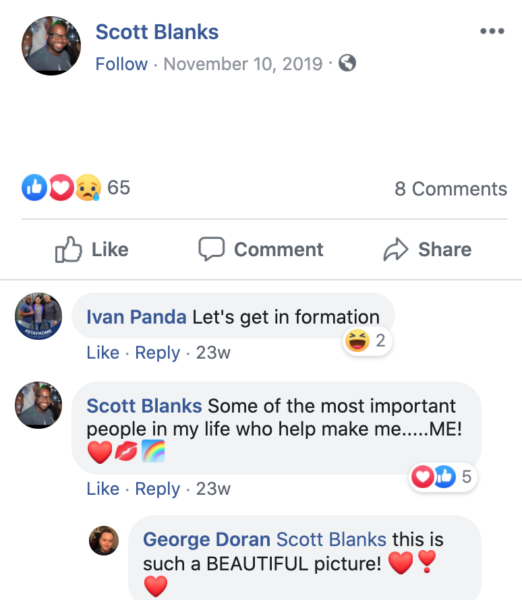 "Jessie Funes-Macdonald cried when she heard dance music, thinking about "the times they had gone dancing at West Hollywood clubs as Pasadena City College students. He was a good dancer. He loved to sing, and he especially loved Beyoncé, Funes-Macdonald said," The Times reported.
In college, Blanks was "involved in academic fraternities, leadership groups and LGBTQ clubs."
On April 25, the LA Times posited Blanks as "the face" of young blacks and Latinos dying of COVID-19. "Black and Latino Californians ages 18 to 64 are dying more frequently of COVID-19 than their white and Asian counterparts relative to their share of the population, a Times analysis of state health department data shows," reads the opening line.
"None of us knew what the numbers would look like. But we know that this is going to disproportionately affect communities that have fewer resources, have higher rates of underlying disease," Angell told The Times.  "That's the reality of inequities in our country. It's something that we're working very hard to address. It's not acceptable. It's not just."
LGBTQ inequities, however, do seem acceptable — except to those who've lost someone they love like Jessie Marlene Funes-Macdonald.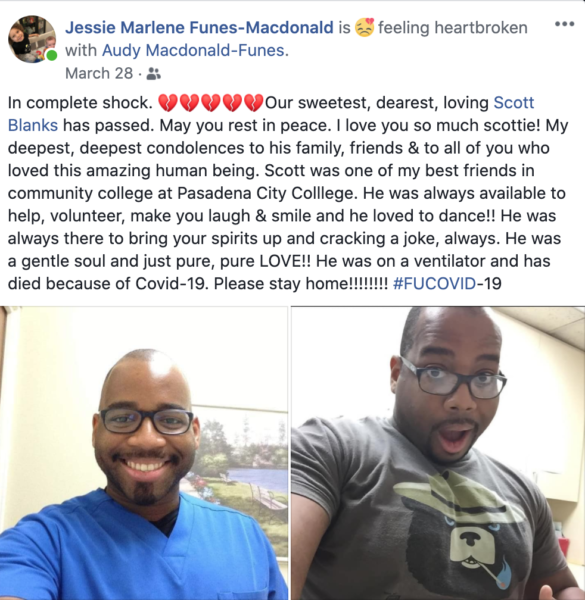 "I love Scott very much and his life ended too soon," Funes-Macdonald told the LA Blade, confirming that Blanks was a "genuine, beautiful gay black man who loved to dance" and "was always involved in being of service."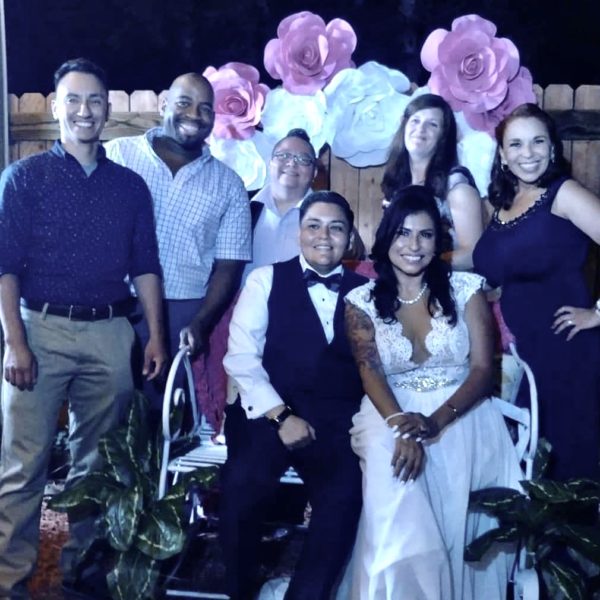 Funes-Macdonald, who runs a non-profit called House of Pride & Equality in Santa Maria, is angry. Her friend Scott did not have to die.
"I strongly believe that everyone that has died is because the administration did not act sooner and ignored the seriousness of Covid-19," says Funes-Macdonald, married to Audy Macdonald. "This administration could have saved lives. Instead my friend died and I have nothing but anger toward this administration."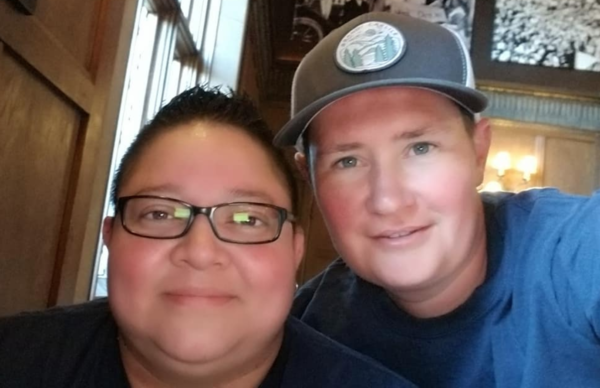 Funes-Macdonald says she'll be establishing a scholarship in Scott Blanks' honor. "It will be for LGBTQ+ youth who volunteer and do service for the community," she says, modeling what her black gay friend Scott represented to the community. (For more information on the scholarship, please visit www.houseofprideandequality.org)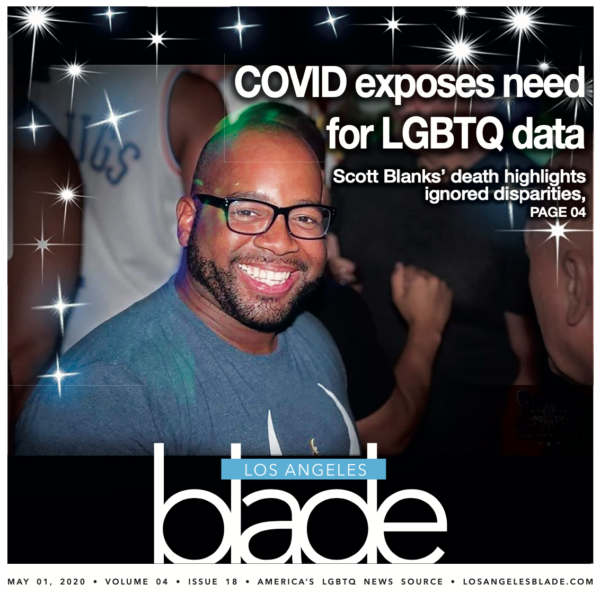 Luckily, LGBTQ people are still visible to each other.
Jeff Wacha told the story through Facebook posts of what happened to his beloved husband, Garry Bowie, the late executive director of Being Alive in West Hollywood. Bowie's death was probably counted as a data point in the "White" category, those his life counted as way more than a statistic the his love, his pets, his friends, and his community.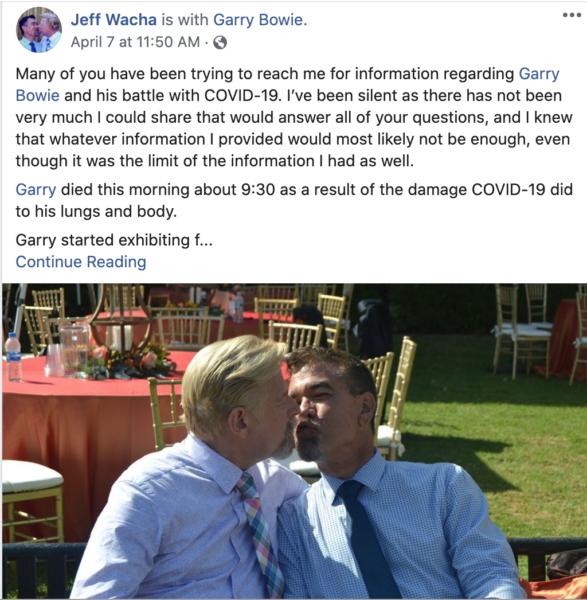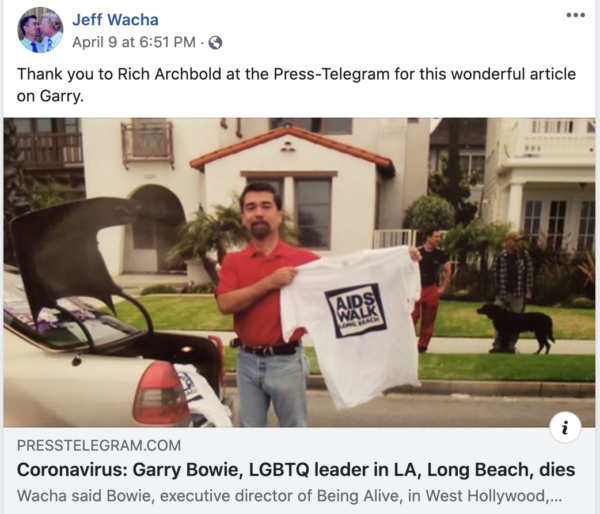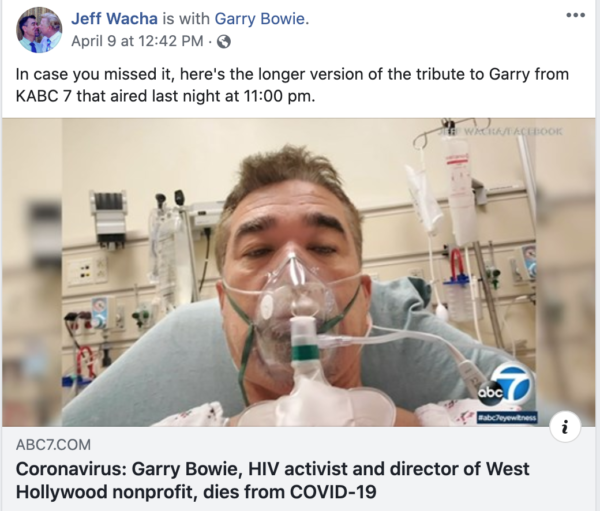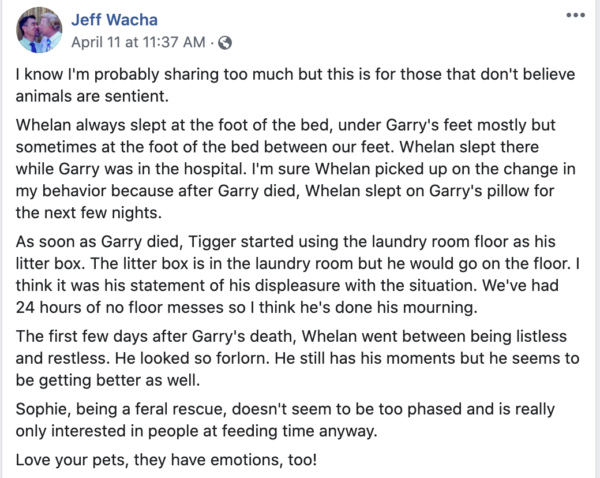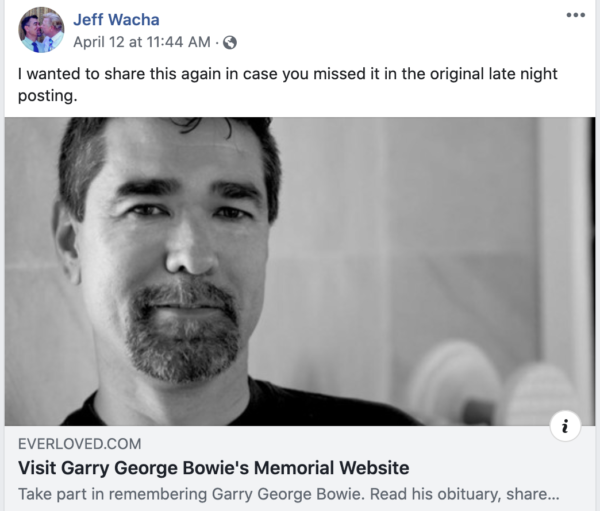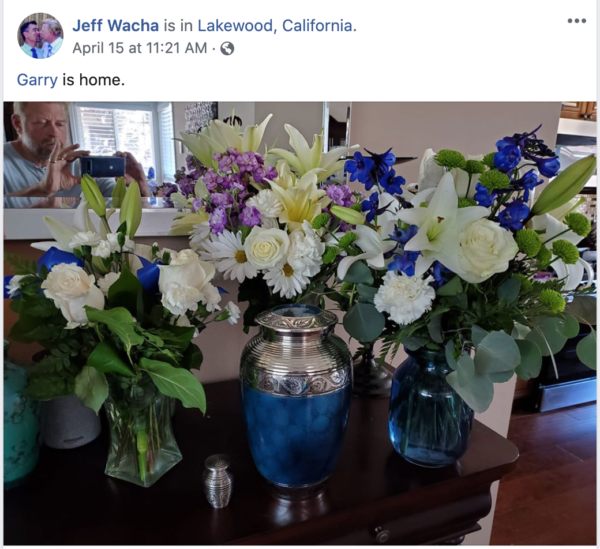 CDC: 85% of gay & lesbian adults in U.S. are vaccinated against COVID
Data on COVID-19 vaccination among LGBTQ persons limited because of the lack of routine SOGI data collection at the national & state levels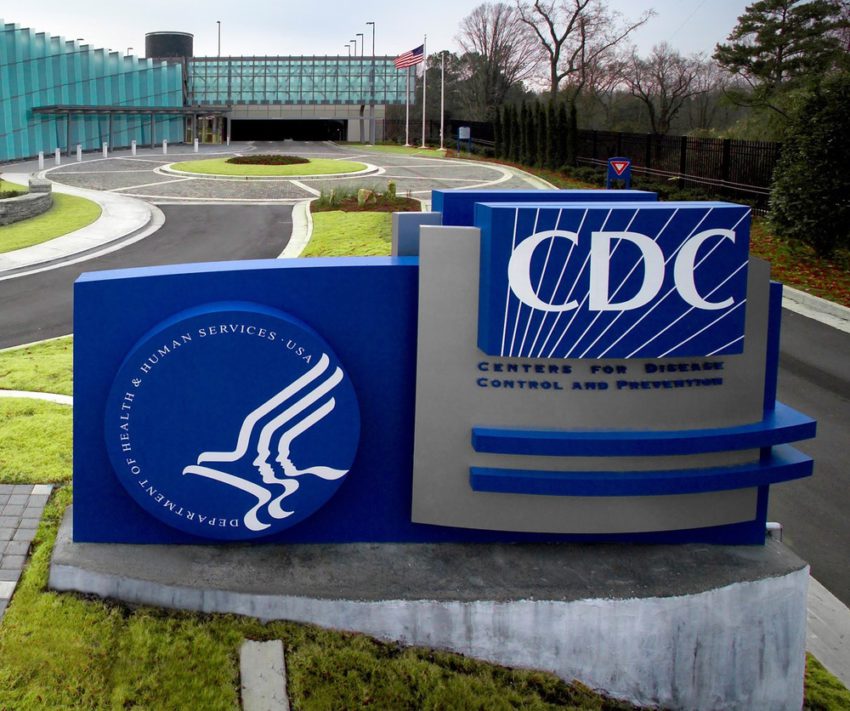 ATLANTA – A new study report released Friday by the Centers for Disease Control and Prevention, (CDC), found that found 85.4% of gay and lesbian Americans above age 18 had received at least one vaccine dose as of October 2021.
The study, conducted from August 29 until October 30, 2021, also found that by comparison, only 76.3% of heterosexuals reported receiving at least an initial dose by the same date.
The report noted that Lesbian, gay, bisexual, and transgender (LGBT) populations have higher prevalence of health conditions associated with severe COVID-19 illness compared with non-LGBT populations.
The potential for low vaccine confidence and coverage among LGBT populations is of concern because these persons historically experience challenges accessing, trusting, and receiving health care services
Data on COVID-19 vaccination among LGBT persons are limited, in part because of the lack of routine data collection on sexual orientation and gender identity at the national and state levels.
In March of 2021, the Blade reported the coronavirus (COVID-19) pandemic has revealed deep-seated inequities in health care for communities of color and amplifies social and economic factors that have contributed to those communities being hit hardest, and Mega-vaccination centers set up by California health officials and the Federal Emergency Management Agency have been addressing and tracking the issue- the LGBTQ communities are still not being tracked.
This lack of data collection has frustrated and angered California State Senator Scott Wiener who authored a bill last year that passed through the legislature and signed by Governor Gavin Newsom last Fall that mandates gathering sexual orientation and gender identity data related to the COVID testing in California.
"We're one year into the pandemic, and LGBTQ people continue to be erased in our public health response to COVID-19 — similar to our invisibility throughout history. No government is successfully tracking COVID-19 cases in the LGBTQ community, despite a law I wrote mandating that California do so," Weiner told the Blade. "And, we now know that LGBTQ people are more vulnerable to COVID-19. We've also just learned that vaccination demographic data doesn't include LGBTQ data. It simply shocking that in 2021, progressive health agencies continue to forget about our community," he added.
The CDC also noted that gay and lesbian adults were more likely to be concerned about COVID-19 and to believe in the safety and efficacy of vaccines.
"We know that the prevalence of certain health conditions associated with severe COVID-19 illness, such as cancer, smoking, and obesity, are higher in LGBT populations, and access to health care continues to be an issue for some people in the LGBT community," Dr. A.D. McNaghten, a member of the CDC's COVID-19 Emergency Response Team and corresponding author of the study, told ABC News. "We wanted to see if vaccination coverage among LGBT persons was the same as non-LGBT persons."
The CDC data recorded that bisexual and transgender adults had similar vaccination rates to heterosexual adults with 72.6% of bisexual adults fully vaccinated by the end of October, as were 71.4% of transgender adults. The numbers however for Black and Hispanic lesbian women had lower rates of vaccination at 57.9% and 72.6%, respectively, compared to Black and Hispanic heterosexual women at 75.6% and 80.5%, respectively.
Higher percentages of gay or lesbian adults and bisexual adults reported that they thought COVID-19 vaccine was very or somewhat important to protect oneself (90.8% and 86.8%, respectively) compared with heterosexual adults (80.4%), and higher percentages of adults who identified as transgender or nonbinary reported they thought COVID-19 vaccine was very or somewhat important to protect oneself (83.2%) compared with those who did not identify as transgender or nonbinary (80.7%).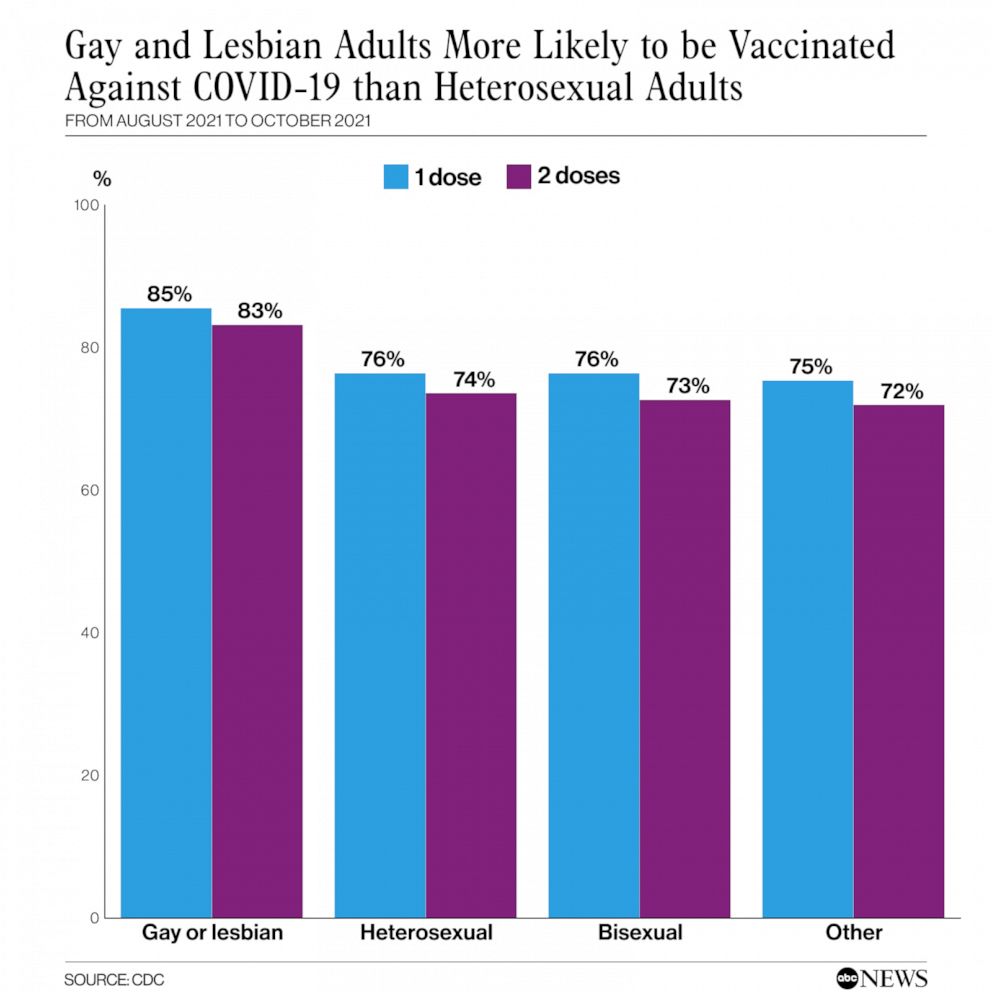 White House orders distribution of 400 million free N95 masks
Dr. Tom Inglesby, the administration's Covid testing coordinator; "We know that these masks provide better protection than cloth masks"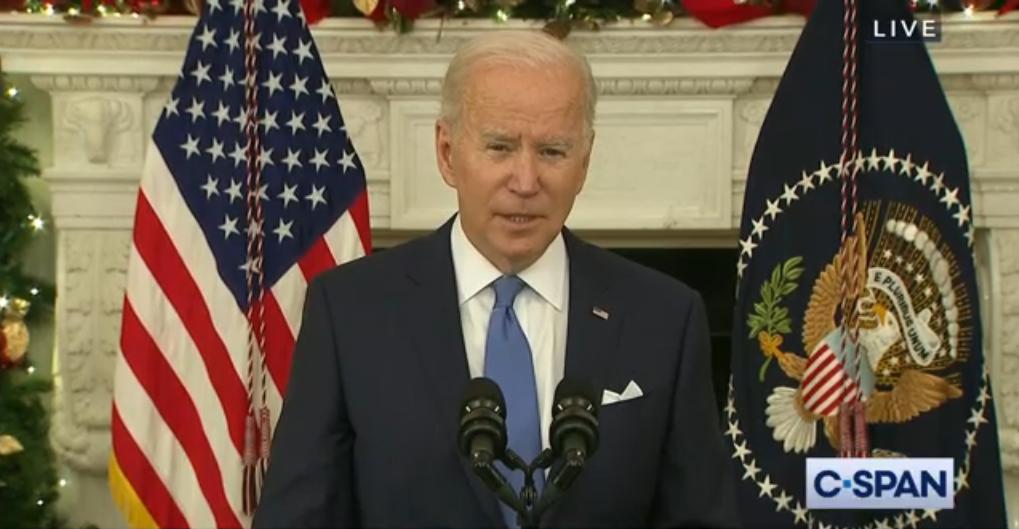 WASHINGTON – As the latest surge of the highly contagious and easily transmissible Omicron variant of the coronavirus continues to cause a rise in hospitalizations, especially among unvaccinated adults and children, the White House announced Wednesday it is making 400 million N95 masks available for free at thousands of locations across the nation.
The plan an admkistartion official said, is to start shipping the nonsurgical masks to pharmacies and community health centers to distribute this week, which will come from the Strategic National Stockpile.
In an interview with NBC News, Dr. Tom Inglesby, the administration's Covid testing coordinator, said, "We know that these masks provide better protection than cloth masks."
The N95 masks will be made available to everybody, and recipients will not be prioritized based on vulnerability to Covid, income or other criteria. Inglesby said the administration was "confident that people who want to access them will be able to access them," but it was not immediately clear how many masks a person could receive at one time.
On January 13, President Joe Biden had announced a plan to have the government distribute 1 billion rapid, at-home COVID-19 tests free to Americans, along with the N95 masks, as the administration works to fight the spiraling upward spike in coronavirus cases.
The White House website to order free at-home Covid tests went live Tuesday. The website says: "Every home in the U.S. is eligible to order 4 free at-home COVID-19 tests. The tests are completely free. Orders will usually ship in 7-12 days."
A White House official said Wednesday that the distribution of 400 million masks would be the largest deployment of personal protective equipment in U.S. history.
Inglesby told NBC News that the administration was "absolutely preparing for the possibility of additional variants in the future" and that people could expect the government to make N95 masks "more and more available."
Biden announces free masks, tests to fight omicron:
COVID-19 Cases increase by nearly 10 times in one month
While hospitalizations continue to climb, Public Health data shows that many positive cases are admitted for reasons other than COVID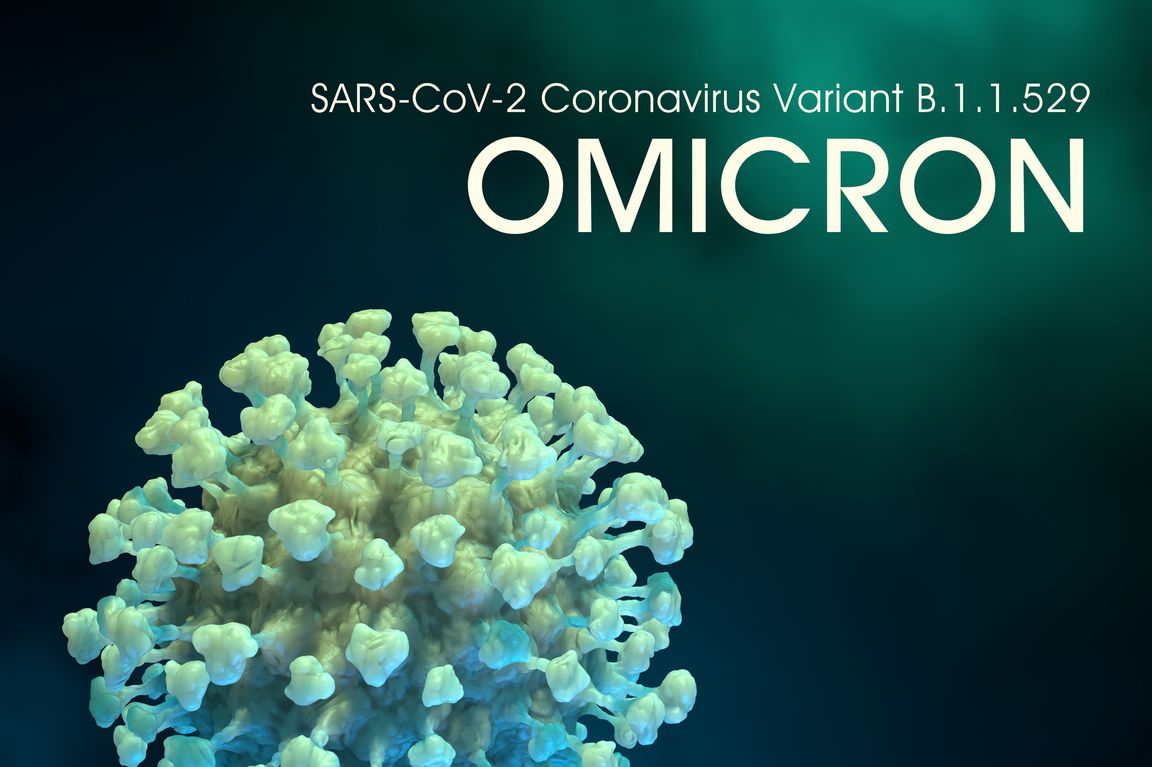 LOS ANGELES – A total of 31,576 new COVID-19 cases were documented on Monday — up ten times the number of cases reported on Dec. 17, 2021, when there were 3,360 new cases recorded the Los Angeles County Department of Public Health reported Monday.
There are 4,564 people with COVID-19 currently hospitalized, nearly 6 times the number from one month ago when 772 people were hospitalized. The daily positivity rate is 16.5%, more than 8 times the 2% daily positivity rate on December 17th.
Just one week ago, the county surpassed 2 million total COVID-19 cases, with the figure reaching 2,289,045 cases as of Monday.
"On this national holiday where we celebrate the life and legacy of Dr. Martin Luther King, we remember his deep commitment to health equity. As Reverend King memorably said, 'Of all the forms of inequality, injustice in health is the most shocking and the most inhuman because it often results in physical death,' " said Dr. Barbara Ferrer, Director of Public Health.
"Tragically, we have seen this play out in real life and very clearly over the past two years with the disparate impacts of the COVID-19 pandemic on people of color. From the onset of the pandemic, communities of color have experienced the greatest devastation from COVID-19 in Los Angeles County and throughout the nation," she added.
"The good news is that while hospitalizations continue to climb, Public Health data shows that many positive cases are admitted for reasons other than COVID but, are identified with COVID when tested for COVID upon hospital admission," the health department said in a statement released last week.
As of Friday, more than 80% of all adult ICU beds in the county were occupied.
There are also 27 new deaths due to COVID-19 in Los Angeles County and 31,576 new positive cases.
The public health department also noted that while the number of children hospitalized with the virus remains low, the number of them admitted to L.A. County hospitals "significantly increased" over the past month, with the largest increase among children younger than 5 years old.
The increase mirrors trends seen nationwide for the age group — the only one not yet eligible for the vaccine.
The county also saw its highest coronavirus death rate in nearly 10 months over this past week, with an average of 40 COVID-19 deaths a day.
"From the onset of the pandemic, communities of color have experienced the greatest devastation from COVID-19 in Los Angeles County and throughout the nation. As we continue to implement strategies – enforcing worker protections through our Health Officer Orders, providing resources needed by many to survive the impact of the pandemic, funding community-based organizations in hard hit areas to serve as trusted public health messengers, and increasing vaccination access in under-sourced neighborhoods – we also need to come together to address the impact that racism, historical disinvestment, and social marginalization have on COVID-19 outcomes," Ferrer said.
"While these conditions predate the pandemic, without deliberate collective actions to address the root causes of health inequities, we are unlikely to close the gaps we have documented for 2 long years," she added.
California has recorded more than 7 million coronavirus cases after its fastest accumulation of reported infections in the history of the pandemic, the Los Angeles Times reported.
The unprecedented count, recorded in California's databases late Monday, comes one week after the state tallied its 6 millionth coronavirus case.