COVID-19 Daily: Newsom orders Orange County beaches closed
-LADA Lacey asks public to report domestic abuse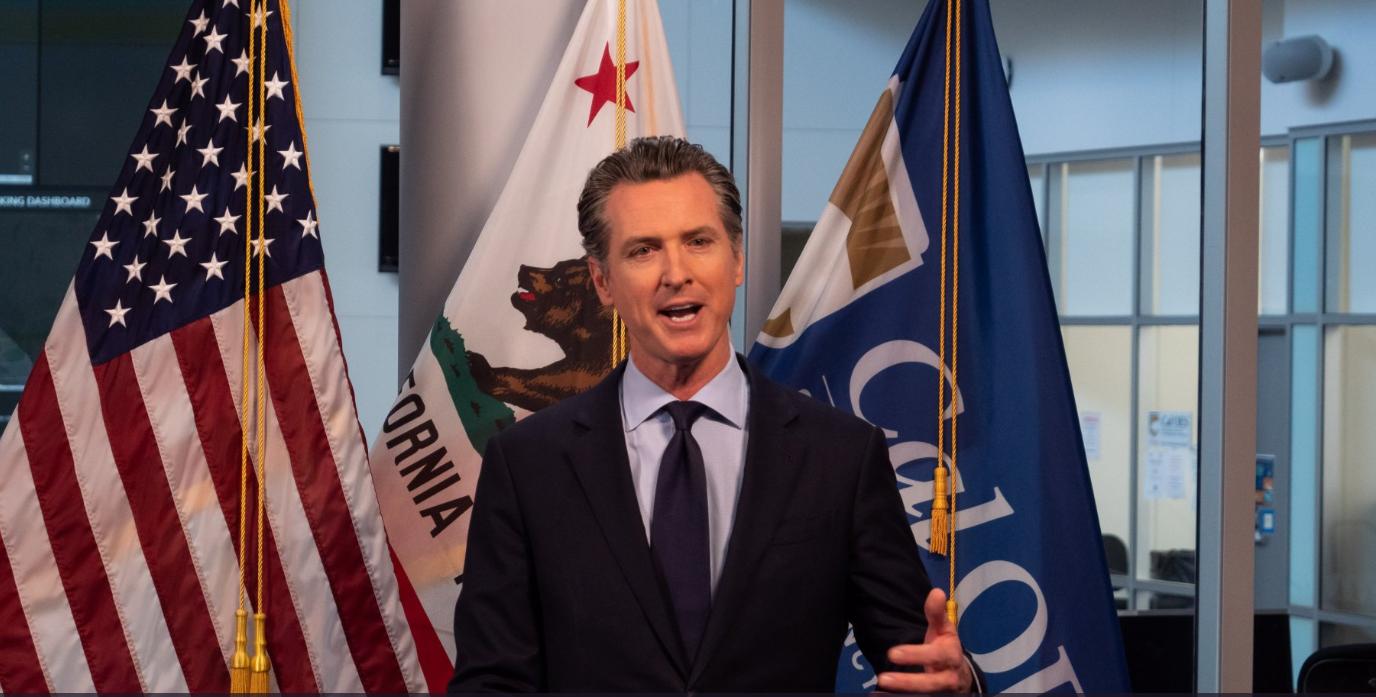 Governor Gavin Newsom announced Thursday during his daily noon COVID-19 press conference, that based on the images and other factors which led to the outcry earlier this week over the lack of social distancing in Orange County, particularly Newport Beach, he has ordered the closure of all state and local beaches in Orange County at least temporarily.
The decision was driven by the crowds flooding OC Beaches over the weekend, apparently violating social distancing rules that people stay six feet away from others from different households, Newsom said.
Although people followed the rules at the vast majority of beaches, large crowds in Orange County were "disturbing," he said. The closures will be temporary, and the beaches could be reopened "very, very quickly." State parks and beaches outside of Orange County will remain open, Newsom said. The Governor along with state and local health officials are concerned that the defiance of social distancing displayed over the past weekend will lead to a spike in the number of COVID-19 infections.
In making his announcement, the governor stressed again the need to have every resident of the state work towards the goal of reaching the phases that would allow the reopening of California's economy.
Republican Orange County Supervisor Donald P. "Don" Wagner issued a statement pushing back on Newsom's decision- labeling it 'unwise.' "Medical professionals tell us the importance of fresh air and sunlight in fighting infectious diseases, including mental health benefits," he said. "Orange County citizens have been cooperative with California state and county restrictions thus far. I fear that this overreaction from the state will undermine that cooperative attitude and our collective efforts to fight the disease, based on the best available medical information."
In Huntington Beach, which was the scene of a large well-publicized protest, KTLA reported that the Huntington Beach City Council voted Thursday evening to challenge the directive.
After meeting in closed session to discuss the measure, the council voted 5-2 to "take any legal action to challenge the governor's executive order," City Attorney Michael Gates told KTLA.
Huntington Beach's Mayor, Lyn Semeta, said the city hasn't received a written copy of the order from the governor's office.
The governor also discussed the daily statistics telling reporters that as of Thursday the state has 48,917 confirmed cases, which was 5.2% increase from Wednesday. 3,497 of those cases are in hospitals: which was a 0.1%. increase. There was 1,192 cases in the ICU a modest incremental increase of0.5%. "Your actions impact others," he said. "Californians are flattening the curve but we MUST continue to take this seriously."
In addition to the Orange County beaches closure Newsom also announced a new portal to help parents, including essential workers and vulnerable families, find safe, reliable and accessible child care options.
"Our essential workers deserve to go to work knowing their kids are safe and cared for," said Governor Newsom. "They're there for our families, keeping hospitals, grocery stores and schools open during this pandemic. We need to be there for them. Our new portal will make accessing child care easier by allowing parents to find options that are convenient and reliable for their families."
The new portal is available at covid19.ca.gov/childcare and enables parents to enter their location and the type of care they need, instantly receiving a list of local center-based and family child care programs. The list of open-licensed child care programs will include health and safety information, age of children accepted, capacity, availability, hours, and contact information for the program and local Child Care Resource and Referral agency. The Child Care Resource and Referral agencies can answer general questions, including those about child care subsidies.
In Los Angeles, the Los Angeles County Department of Public Health (LACDPH) confirmed 55 new deaths and 733 new cases of COVID-19. Three deaths were reported by the City of Long Beach and six deaths by the City of Pasadena. To date, Public Health has identified 23,182 positive cases of COVID-19 across all areas of LA County, and a total of 1,111 deaths according to Dr. Barbara Ferrer, Director of Public Health.
Los Angeles Mayor Eric Garcetti on Thursday defended his decision to expand coronavirus testing to those without symptoms during his daily afternoon press conference. Garcetti told reporters that those most at risk of contracting the illness will still be prioritized.
The mayor explained that city sites will continue to prioritize the vulnerable and the symptomatic, allotting a specific amount of test kits to be used for high-priority groups, and another for asymptomatic individuals.
"We'll never let the opening up of new tests take away the priority of those who need it the most. But as long we have more tests available, we should never let any go unused each day," Garcetti said.
A spokesperson for Los Angeles County District Attorney Jackie Lacey told the Blade Thursday that Lacey is asking the public to report all cases of domestic violence. The District Attorney in a video on her Twitter account noted that during the coronavirus pandemic, "some crimes may go unreported as we remain behind closed doors."
Members of the public are asked to report domestic violence by calling the Los Angeles County Domestic Violence Hotline at 800-978-3600.
Fauci says CDC may now back masks as Delta variant explodes
Caused by the Delta variant, 40% of all cases reported in the United States occurred in three states, Texas, Missouri and Florida.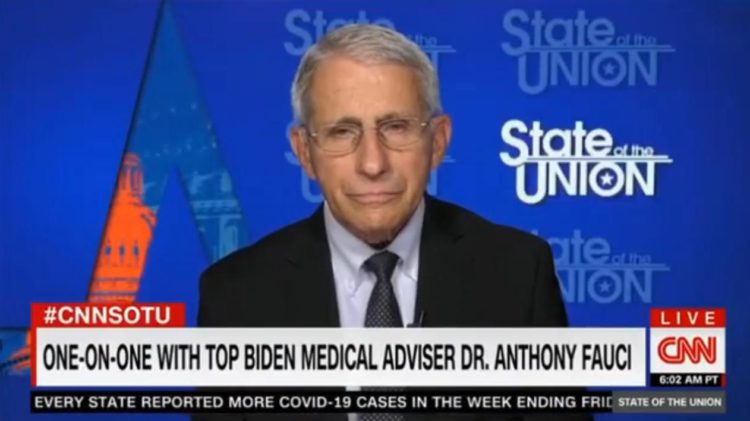 WASHINGTON – Dr. Anthony Fauci told CNN's Sunday morning political talk show "State of the Union" that he's taken part in conversations about the U.S. Centers for Disease Control and Prevention altering its masking guidelines, which he described as being "under active consideration."
Fauci, the chief medical advisor to President Joe Biden, also acknowledged that in some jurisdictions where infection rates are surging are already mandating individuals to wear masks in public regardless of their vaccination status. He added those mandates are not incompatible with the CDC's recommendation that the vaccinated don't need to wear masks in public.
CNN's Jake Tapper pointed out that in the most recent surge caused by the Delta variant, 40% of all coronavirus cases reported in the United States occurred in three states, Texas, Missouri and Florida. Tapper and Fauci both noted that the sudden explosion in COVID-19 was primarily caused by those Americans, 12-years-old and older who remained unvaccinated.
Politico reported that the Republican governor of Arkansas on Sunday said resistance to the coronavirus vaccine "has hardened" in some areas of the state, blaming the hesitancy on "false information" and "myths."
"I don't know if I underestimated it, but, certainly, the resistance has hardened in certain elements, and is simply false information," Gov. Asa Hutchinson said in an interview on CNN's "State of the Union."
"It is myths. As I go into these town hall meetings, someone said: Don't call it a vaccine. Call it a bioweapon. And they talk about mind control," Hutchinson said. "Well, those are obviously erroneous. Other members of the community correct that."
Arkansas governor blames 'myths' for 'hardened' vaccine resistance https://t.co/IfuC32sGkr

— POLITICO Pro (@POLITICOPro) July 25, 2021
Breakthru LA COVID cases at 20% in June but only .0059% hospitalized
The Delta variant is one of the most aggressive and infectious respiratory diseases and currently makes up over 80% of cases in L.A. County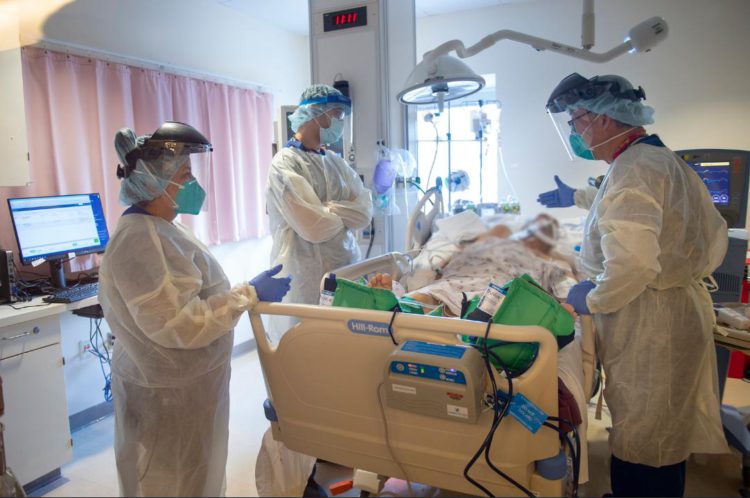 LOS ANGELES – As the number of coronavirus cases continue to explode across the Los Angeles region and the nation, there is now also focus as to the number of cases of fully vaccinated individuals getting infected with COVID-19.
According to the Centers for Disease Control and Prevention, (CDC) the indicators and thresholds for community transmission of COVID-19, Los Angeles County is now at the level of high community transmission. This is due to the more infectious Delta variant and the intermingling of unmasked individuals where vaccination status is unknown.
CDC officials and Public Health officials stress that while breakthrough cases are occurring, being fully vaccinated offers protection against risk of hospitalization and even death.
Available data from the California Department of Health details that break-through cases reached 20% in June in Los Angeles County, but only .0059% of those cases were hospitalized.
While overall the COVID-19 cases are still at a much lower point than they were during any of the previous surges, the rate of increase between July 3 and 16 was 135%. The last time cases rose as quickly as they are now was in early December of last year during the winter surge.
"The Delta variant is one of the most aggressive and infectious respiratory diseases known, and currently makes up over 80% of sequenced cases in L.A. County. We do, however, have a very powerful tool in the COVID vaccinations. With unvaccinated individuals comprising over 90% of those currently hospitalized, the ability of the three vaccines to protect us from serious illness caused by the Delta variant is well established," said Barbara Ferrer, Director of Public Health.
"If we didn't have 5.3 million people fully vaccinated in L.A. County, we would probably be seeing almost double the number of cases today," said Ferrer. "As cases continue to rise, many of us are trying to figure out what steps to take to minimize exposure to the virus."
Ferrer added that "now would be an important time" for those eligible to get the vaccine but haven't yet.
"For everyone, common-sense precautions including masking when indoors, frequent handwashing and avoiding crowds, will reduce your risk while allowing you to continue to enjoy the activities you love," she said.
In one of the more widely reported Delta related breakthrough clusters occurring over the 4th of July holiday weekend break in Provincetown, Massachusetts, the Massachusetts Department of Public Health said in a statement Friday that genetic sequencing of initial samples associated with the the Provincetown cluster tested positive for the variant.
It said two labs, the Massachusetts State Public Health Laboratory and the Broad Institute of MIT and Harvard, have "identified the Delta variant in cases associated with this cluster."
Provincetown, Massachusetts is a major holiday and summer designation for the LGBTQ community and there have been multiple reports of holiday travelers returning home from the July 4th weekend testing positive for coronavirus.
"The Delta variant is known to be more transmissible than the original COVID-19 virus," the department said. "Individuals infected with the Delta variant tend to have more virus in their respiratory tract than other variants and infected individuals may carry the virus longer."
About 83 percent of new Covid-19 cases in the U.S. this month are Delta variant infections, and experts say the variant is behind the new wave of nationwide infections.
Concerns with Delta variant prompts restaurant closures as COVID surges
Public Health confirmed 2,767 new cases of COVID an 80% increase over last week. It was also second day in a row 2,000 cases in a single day.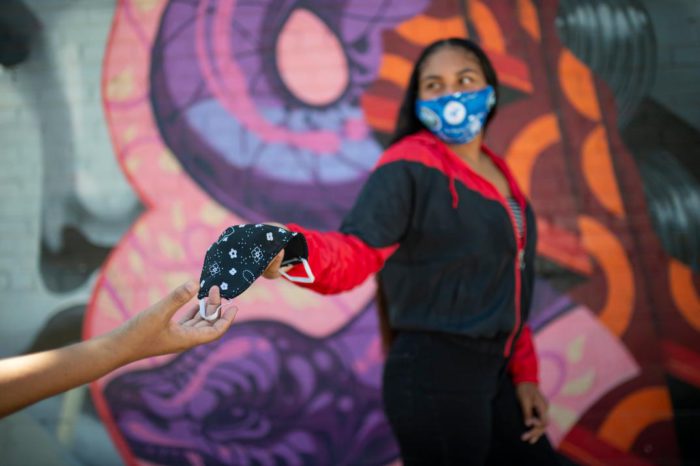 LOS ANGELES – The alarming surge in coronavirus infections continues to accelerate as cases climb to levels not seen since the beginning of this year when the greater Los Angeles region was in perpetual crisis mode with hospitals overwhelmed.
Los Angeles County continues to see a rapid rise in COVID-19 transmission countywide with cases doubling over the last 10 days. The Los Angeles County Department of Public Health confirmed 2,767 new cases of COVID-19 Thursday; an 80% increase over last week. It was also the second day in a row that Public Health recorded over 2,000 cases in a single day.
Even as the County's Public Health Department reordered facial coverings indoors, which included fully vaccinated Angelenos, the warp speed at which the Delta variant has spread has now caused local businesses, particularly in the hospitality and restaurant industry to reclose.
"Out of an abundance of caution for the health and safety of our guests and staff, we have decided to close," Bottega Louie in West Hollywood announced on Instagram. The restaurant noted that the closure, albeit for a few days, was due to increasing Covid-19 cases. "We apologize for any inconvenience and will keep you apprised of our re-opening date," the notification continued.
The test positivity rate on Thursday was 5.2%; an increase from the rate of 1.2% on June 15 when physical distancing restrictions and capacity limits were lifted across all sectors by Governor Gavin Newsom.
Of the 27 current outbreaks of three or more cases reported at non-residential settings countywide, eight are at eateries or bars, according to the L.A. County Department of Public Health.
Another popular eatery, the Village Idiot in the Fairfax neighborhood temporarily closed because a fully vaccinated staff member tested positive for the virus, according to their Instagram page.
Public Health has detailed the rise of the Delta variant among strains sequenced in the Los Angeles County area for weeks. While emerging data affirms that fully vaccinated people are well protected from severe infections with Delta variants, people with only one vaccine are not as well-protected, and there is increased evidence that a small number of fully vaccinated individuals can become infected and may be able to infect others.
From July 11 to July 17, the number of sequenced Delta variants was 201, 84% of all sequences collected that week. This is consistent with the rise of Delta nationwide: earlier this week, the Centers for Disease Control and Prevention (CDC) estimated that Delta strains accounted for 83% of circulating COVID-19. Given that about 4 million residents in L.A. County are not yet vaccinated, the risk of increased spread of this variant within L.A. County remains high.
During a question and answer statement after a meeting on the pending infrastructure bill in Congress, in answer to a White House Pool reporter's question on what conversations he's had with health officials about possibly changing the mask guidelines for vaccinated Americans, President Joe Biden responded;
"We have a pandemic among the non vaccinated. …If you are vaccinated, you are safe. If you're vaccinated, you have over a 98% chance of never catching the virus at all. If you catch it, you're likely, the overwhelming proof so far, is you're not going to be hospitalized, you're not going to be sick, you're probably going to have no signs that you had it and you're not going to be die. It's a simple proposition. What they're doing is they're going to be investigating any aspect of any change that could or might take place. But the vaccine are good against all of the variants out there, including the delta variant."
Despite the actions taken by Los County to reorder masks, the Centers for Disease Control and Prevention (CDC) has not changed its guidance on mask wearing.
Rochelle Walensky, director of the CDC, said that the Delta variant of coronavirus "is now spreading with incredible efficiency" in the US and that, compared with the original coronavirus strain that broke out in the US in early 2020, this variant is "more aggressive".
"It is one of the most infectious respiratory viruses we know of and that I have seen in my 20-year career," she said at a White House briefing on Thursday, noting that the US is "not out of the woods".
Walensky warned; "We are at another pivotal moment in this pandemic, with cases rising again and some hospitals reaching their capacity in some areas."
The Delta variant now accounts for more than 83% of new coronavirus cases across the United States. Dr. Anthony Fauci, director of the National Institute of Allergy and Infectious Diseases and the chief medical advisor to President Biden, said Thursday that there are some areas of the country where Delta accounts for more than 90% of new infections.
"And if you look at the recent seven-day or 14-day averages of cases, for example, the cases are up by, like, 195%. The hospitalizations are up 46%. And the 14-day average for deaths are up 42%…it's not the direction we want it to be," Fauci told NPR News, adding: "We've got to do much better."
Speaking to reporters the CDC Director said; "Fully vaccinated people are protected from severe illness," she said but added that in areas with high numbers of cases, low vaccination rates and where the Delta variant is rising "you should be wearing a mask if you are unvaccinated. If you are vaccinated you get exceptional protection from the vaccine but you have the opportunity to make the personal choice to add extra layers of protection if you so choose."
On Wednesday, Erin Myers and Steve Kuzj reported for the KTLA 5 Morning News that there are now some Southern California bars requiring customers to show proof of vaccination to enter in hopes of stopping the spread of the highly contagious delta variant.
Also, according to the local cultural scene media outlet L.A. Taco, that list is rapidly growing.
Serious Setbacks Across U.S. With Covid Infections & Hospitalizations from NBC News. WATCH: