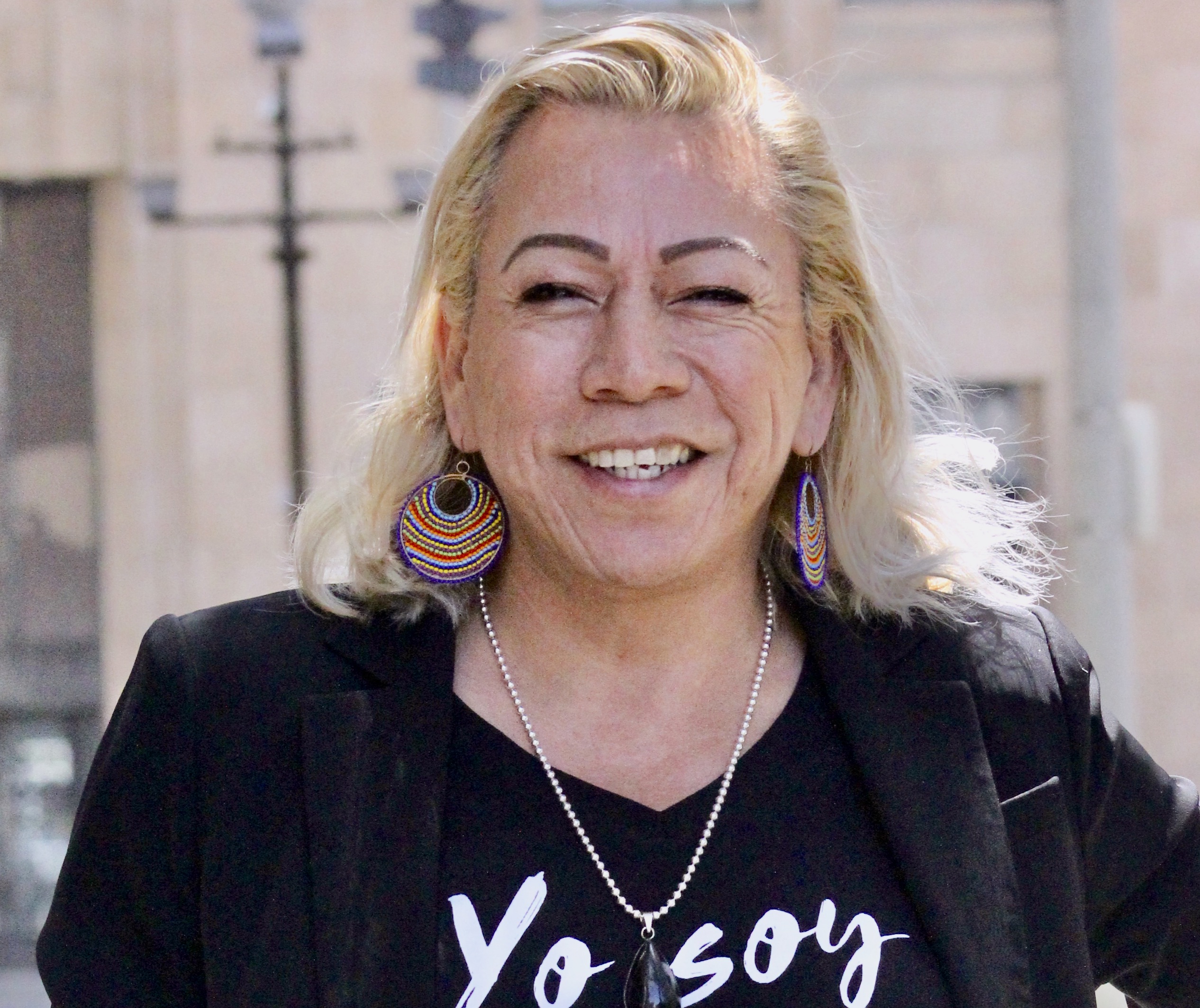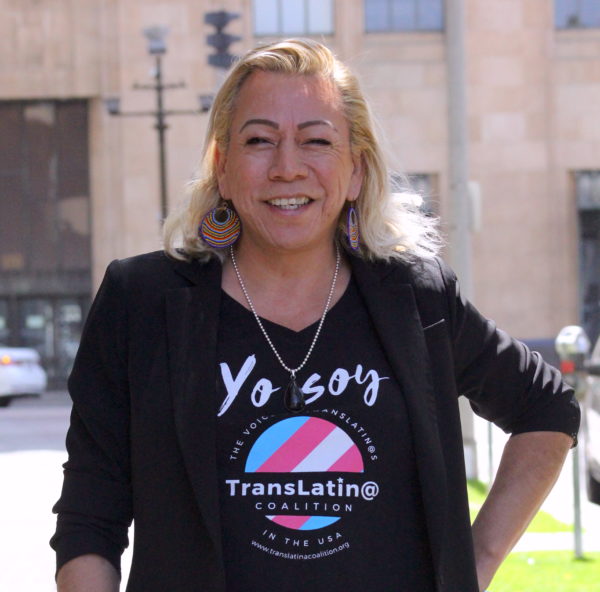 Longtime LGBTQ and HIV/AIDS activist Bamby Salcedo says the [email protected] Coalition is limiting its services in response to governmental guidance about the coronavirus. The organization will continue to offer our daily lunch, some  case management services, and some peer-to-peer counseling.
"As trans people we are the ones who get the end of the stick when it comes to getting support in general," Salcedo tells the Los Angeles Blade. "That is why I am personally committed to supporting our community. I know what it is to be forgotten and not to be acknowledged. I know that many people in our community are reasonably scared, but I do have a privilege and I am using my privilege to support my people. I ask that others also use their privilege to at least be kind to one another."
"I am here," says Salcedo, adding that she and Yara were preparing lunches, which will continue Monday-Friday from 12:30p to 2:00pm at their headquarters at 3055 Wilshire Blvd, #350, Los Angeles, 90010.
"The reality is – we, as trans people are regularly at the bottom of everything. And in this case, even the access to healthcare. We are not a priority," she says.
Salcedo says they do not have the infrastructure to provide mental health services, but they will refer people and provide peer-to-peer counseling. Additionally, she intends to conduct webinars to facilitate educating the broader community, video chats and live-streaming with the message "Stay Strong."
Here's here message to friends and supporters in English and Spanish. At the end of her email is a link to donate to [email protected] Coalition to help keep their services going.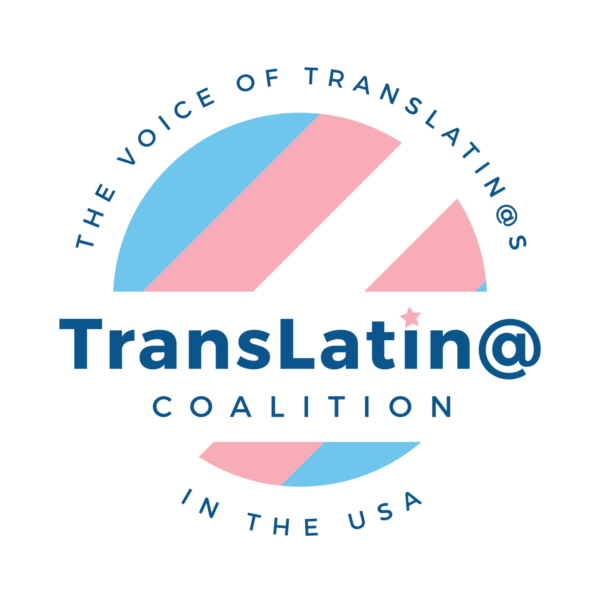 "A Message from Bamby Salcedo:

Hello Beautiful Family, Siblings and Comrades-

We hope that you are holding and supporting each other in these difficult times. As we all know, there is much uncertainty about the Corona virus (COVID-19). What is for sure is that this pandemic is and will be affecting the most vulnerable, and in this case, many members of our community. It is particularly painful to the leadership of our organization. We unanimously felt that we could not, in good conscience put the health and safety of our staff and community at risk given the current outbreak of COVID-19.

In making our decision, foremost in our mind was our social justice mission, and, in particular, our commitment to trans rights and trans justice in all of its forms. Many members of our board, members and staff, and people who receive services are HIV-positive, older adults, have other health concerns, or are primary caregivers for people with vulnerable immune systems. We as an organization function under the values of "Tu Eres Yo" (I am You). It became clear to us that, given the circumstances of the outbreak, we could not continue the doors of our organization fully open due to public health concerns. However, at the same time, we cannot turn our backs on our community understanding that many members of our community depend on the services that we provide, that is why we are going to continue to offer our daily meal program to our community and limited case management services. The bottom line is that our commitment to our community is for all of the Trans, Gender Non-Conforming and Intersex (TGI) people to continue to live, thrive and succeed and it is our ethical duty to protect and support each other in these difficult times.

As we continue to seek guidance about decisions related to COVID-19, it is also an opportunity for our organization to continue to use a lens of compassion, as we center the most vulnerable in our communities in our decision-making. Limiting the services of our center in Los Angeles is a hard decision, but it is the best option for the well-being of all of our members and for us as an organization to contribute to the public health goal of mitigating this pandemic, while at the same time supporting the most vulnerable in our community.

We will be delivering limited services in person to those who seek our support. In addition, we are going to prepare as much content as possible virtually via webinar and other formats over the coming weeks to provide peer support to members of our community. We are also preparing a set of topics that will be disseminating though our social media outlets, web page and webinars for members of our community to have access to critical information. We remain committed to the mission of our organization and our work. We are going to continue to work with our local partners to find other ways to support the unique needs of our community, and find opportunities to support our people. As we continue to do this work, we ask that you also be mindful of our siblings who are of Asian descent and do not portray racism and stereo types that continue to harm our siblings. We ask that you hold each other with compassion and love and know that "Juntex Venceremos!"

If you want to contribute to our work please consider making a donation to our organization as right now those who are in immigration detention need commissary support for them to be connected to the outside world. If you feel that we can support you in any way, please make sure to contact us to our phone line (833)847-2331 and we will figure out a way to support your needs but we also ask that you be patient as we anticipate many of our siblings are already on distress and will have multiple needs.

Again, we ask that you be patient with us as we are receiving multiple calls and messages. We also ask that you be compassionate with one another and practice kindness through these tough times.

May our Creator help keep peace in your heart through these times of uncertainty.

Much love and respect,

Bamby Salcedo
President/CEO
The [email protected] Coalition

Hola Gente Hermosa, Familia, Hermandad y Compatriotas-

Esperamos que se estén apoyando entre ambxs en estos tiempos difíciles. Como sabemos, hay mucha incertidumbre sobre el Corona Virus o (COVID-19). Lo que si es por seguro es que esta pandemia es y está afectando a las personas más vulnerables, in este case son personas de nuestra comunidad. Esto es muy doloroso para el liderazgo de nuestra organización. Unánimemente decidimos que no podemos en buena fe poner en riesgo la salud de nuestro personal y de nuestra comunidad al ver la situación con COVID-19.

Al tomar nuestra decisión, lo que estaba en nuestra mente es nuestra misión de justicia social y en particular, nuestro compromiso para los derechos trans y derechos de justicia en todas formas. Varias personas de nuestra mesa directiva, personal y clientes son personas que son VIH-positives, personas de edad y personas que tienen otras situaciones de salud y también son personas que proveen cuidado de salud a otras personas que tienen sistemas inmunes vulnerables. Nuestra organización funciona bajo los valores de "Tu Eres Yo." Fue claro para todes nosotres que dadas las circunstancias de la epidemia solo podemos proveer servicios limitados para nuestra comunidad debido a la salud pública y el cuidado a nuestra gente. Nuestra organización está comprometida en apoyar a nuestra comunidad y muchas personas dependen de los servicios que proveemos es por eso que vamos a seguir ofreciendo comida a nuestra gente todos los días y servicios de manejo de caso limitados. La verdad es que nuestro compromiso es para nuestres hermanes que se identifican Trans, Genero No Binario o Intersexo para que sigamos viviendo y teniendo éxito dentro de la sociedad y es nuestro deber ético al apoyar y protegernes a nosotres mismes en estos tiempos difíciles.

Conforme seguimos tratando de obtener guía sobre las decisiones relacionadas con COVID-19, es también la oportunidad para que nuestra organización vea la situación con lentes de compasión al centrar a las personas más vulnerables en nuestra comunidad en nuestra decisión. El limitar los servicios en nuestro centro en Los Angeles es una decisión difícil pero es la mejor decisión para todes les miembres de nuestra comunidad y para nosotres como organización no contribuir a la propagación de esta pandemia y al mismo tiempo apoyar lo más posible a las personas más vulnerables en nuestra comunidad.

Vamos a proveer servicios limitados en persona a aquellas personas que busquen nuestro apoyo. Tambien vamos a preparar el mas contenido posible para apoyar a las personas de manera virtual por medio de talleres por la web y otros formatos en las próximas semanas para poder ofrecer otro tipo de apoyo a nuestra comunidad. Vamos a preparar temas que se van a deseminar por medio de nuestros medios sociales, pagina web y webinars para que nuestra comunidad pueda tener información crítica. Nuestra organización se mantiene comprometida a nuestra misión y a nuestro trabajo. Vamos a seguir trabajando con nuestros aliados para seguir apoyando las necesidades de nuestra comunidad Trans y buscar la manera de apoyar a nuestra gente.  Conforme seguimos haciendo nuestro trabajo, les pedimos que por favor sean amables y sensibles con nuestres hermanes quienes son de descendencia Asiática y por favor no proyecten el racismo y los estereotipos can continúan hiriendo a nuestra comunidad. ¡Les pedimos que por favor tengan compasión para ambes y se demuestren amor y recordemos que Juntes Venceremos!

Si gustan contribuir al trabajo que hacemos por favor consideren hacer una donación a nuestra organización, como sabemos, nuestras hermanas que están detenidas en los centros de imigracion necesitan apoyo con dinero para poder estar en contacto con el mundo exterior. Si de alguna manera podemos apoyar por favor comuníquense con nuestra organización al (833)847-2331 y vamos a ver como encontramos la manera de apoyarles, pero les pedimos que por favor sean pacientes por que anticipamos que muches de nuestres hermanes están en destres y tienen necesidades complejas y complicadas.

Nuevamente, les pedimos que tengan paciencia con nosotres que anticipamos que vamos a recibir muchas llamadas y mensajes. Tambien les recordamos que por favor tengan compacion une con el otre y practiquen la humildad en estos tiempos difíciles.

Que nuestro Creador nos de la paz en nuestro corazón en estos tiempos difíciles de incertidumbre.

Con amor, cariño y respeto,

Bamby Salcedo
Directora Ejecutiva
La Coalición [email protected]"
CDC: 85% of gay & lesbian adults in U.S. are vaccinated against COVID
Data on COVID-19 vaccination among LGBTQ persons limited because of the lack of routine SOGI data collection at the national & state levels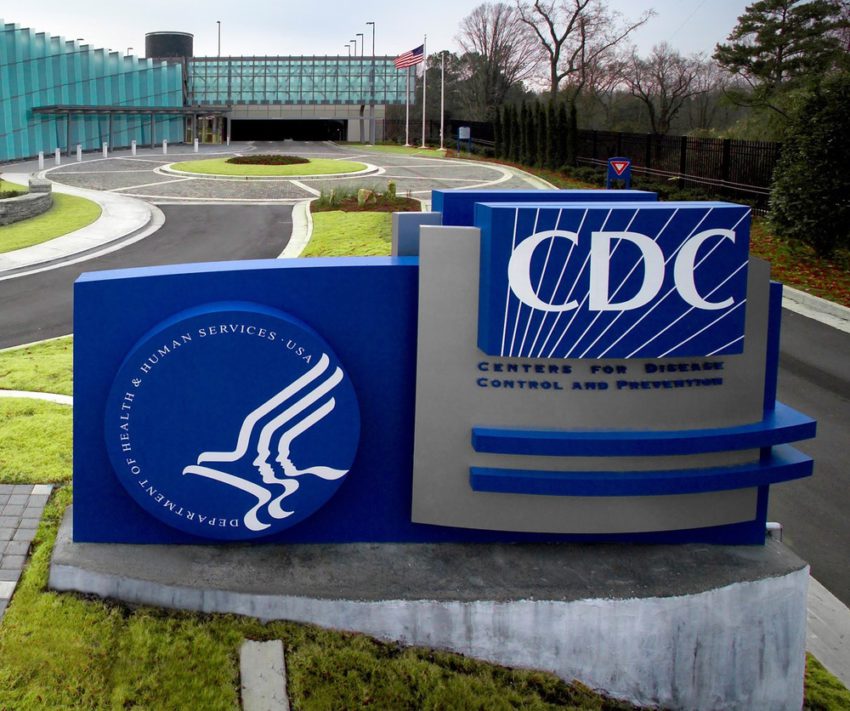 ATLANTA – A new study report released Friday by the Centers for Disease Control and Prevention, (CDC), found that found 85.4% of gay and lesbian Americans above age 18 had received at least one vaccine dose as of October 2021.
The study, conducted from August 29 until October 30, 2021, also found that by comparison, only 76.3% of heterosexuals reported receiving at least an initial dose by the same date.
The report noted that Lesbian, gay, bisexual, and transgender (LGBT) populations have higher prevalence of health conditions associated with severe COVID-19 illness compared with non-LGBT populations.
The potential for low vaccine confidence and coverage among LGBT populations is of concern because these persons historically experience challenges accessing, trusting, and receiving health care services
Data on COVID-19 vaccination among LGBT persons are limited, in part because of the lack of routine data collection on sexual orientation and gender identity at the national and state levels.
In March of 2021, the Blade reported the coronavirus (COVID-19) pandemic has revealed deep-seated inequities in health care for communities of color and amplifies social and economic factors that have contributed to those communities being hit hardest, and Mega-vaccination centers set up by California health officials and the Federal Emergency Management Agency have been addressing and tracking the issue- the LGBTQ communities are still not being tracked.
This lack of data collection has frustrated and angered California State Senator Scott Wiener who authored a bill last year that passed through the legislature and signed by Governor Gavin Newsom last Fall that mandates gathering sexual orientation and gender identity data related to the COVID testing in California.
"We're one year into the pandemic, and LGBTQ people continue to be erased in our public health response to COVID-19 — similar to our invisibility throughout history. No government is successfully tracking COVID-19 cases in the LGBTQ community, despite a law I wrote mandating that California do so," Weiner told the Blade. "And, we now know that LGBTQ people are more vulnerable to COVID-19. We've also just learned that vaccination demographic data doesn't include LGBTQ data. It simply shocking that in 2021, progressive health agencies continue to forget about our community," he added.
The CDC also noted that gay and lesbian adults were more likely to be concerned about COVID-19 and to believe in the safety and efficacy of vaccines.
"We know that the prevalence of certain health conditions associated with severe COVID-19 illness, such as cancer, smoking, and obesity, are higher in LGBT populations, and access to health care continues to be an issue for some people in the LGBT community," Dr. A.D. McNaghten, a member of the CDC's COVID-19 Emergency Response Team and corresponding author of the study, told ABC News. "We wanted to see if vaccination coverage among LGBT persons was the same as non-LGBT persons."
The CDC data recorded that bisexual and transgender adults had similar vaccination rates to heterosexual adults with 72.6% of bisexual adults fully vaccinated by the end of October, as were 71.4% of transgender adults. The numbers however for Black and Hispanic lesbian women had lower rates of vaccination at 57.9% and 72.6%, respectively, compared to Black and Hispanic heterosexual women at 75.6% and 80.5%, respectively.
Higher percentages of gay or lesbian adults and bisexual adults reported that they thought COVID-19 vaccine was very or somewhat important to protect oneself (90.8% and 86.8%, respectively) compared with heterosexual adults (80.4%), and higher percentages of adults who identified as transgender or nonbinary reported they thought COVID-19 vaccine was very or somewhat important to protect oneself (83.2%) compared with those who did not identify as transgender or nonbinary (80.7%).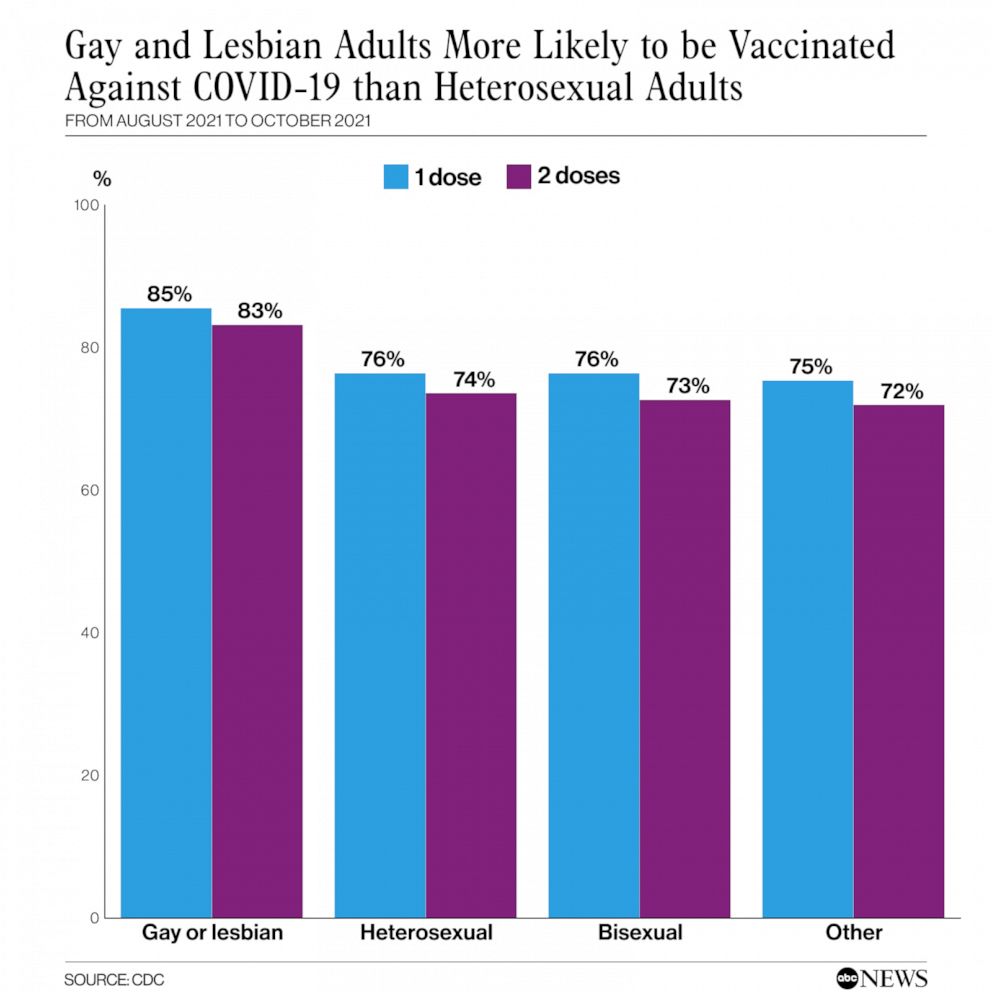 White House orders distribution of 400 million free N95 masks
Dr. Tom Inglesby, the administration's Covid testing coordinator; "We know that these masks provide better protection than cloth masks"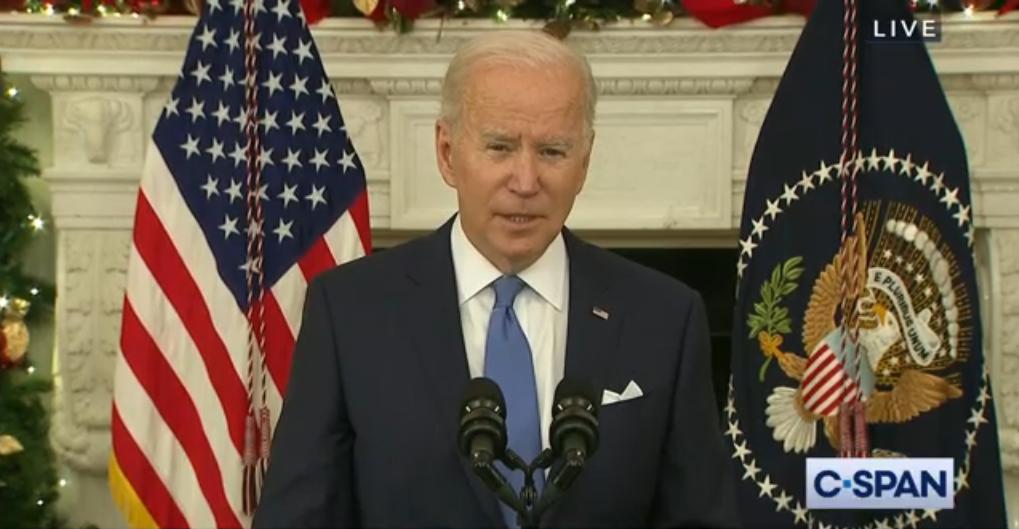 WASHINGTON – As the latest surge of the highly contagious and easily transmissible Omicron variant of the coronavirus continues to cause a rise in hospitalizations, especially among unvaccinated adults and children, the White House announced Wednesday it is making 400 million N95 masks available for free at thousands of locations across the nation.
The plan an admkistartion official said, is to start shipping the nonsurgical masks to pharmacies and community health centers to distribute this week, which will come from the Strategic National Stockpile.
In an interview with NBC News, Dr. Tom Inglesby, the administration's Covid testing coordinator, said, "We know that these masks provide better protection than cloth masks."
The N95 masks will be made available to everybody, and recipients will not be prioritized based on vulnerability to Covid, income or other criteria. Inglesby said the administration was "confident that people who want to access them will be able to access them," but it was not immediately clear how many masks a person could receive at one time.
On January 13, President Joe Biden had announced a plan to have the government distribute 1 billion rapid, at-home COVID-19 tests free to Americans, along with the N95 masks, as the administration works to fight the spiraling upward spike in coronavirus cases.
The White House website to order free at-home Covid tests went live Tuesday. The website says: "Every home in the U.S. is eligible to order 4 free at-home COVID-19 tests. The tests are completely free. Orders will usually ship in 7-12 days."
A White House official said Wednesday that the distribution of 400 million masks would be the largest deployment of personal protective equipment in U.S. history.
Inglesby told NBC News that the administration was "absolutely preparing for the possibility of additional variants in the future" and that people could expect the government to make N95 masks "more and more available."
Biden announces free masks, tests to fight omicron:
COVID-19 Cases increase by nearly 10 times in one month
While hospitalizations continue to climb, Public Health data shows that many positive cases are admitted for reasons other than COVID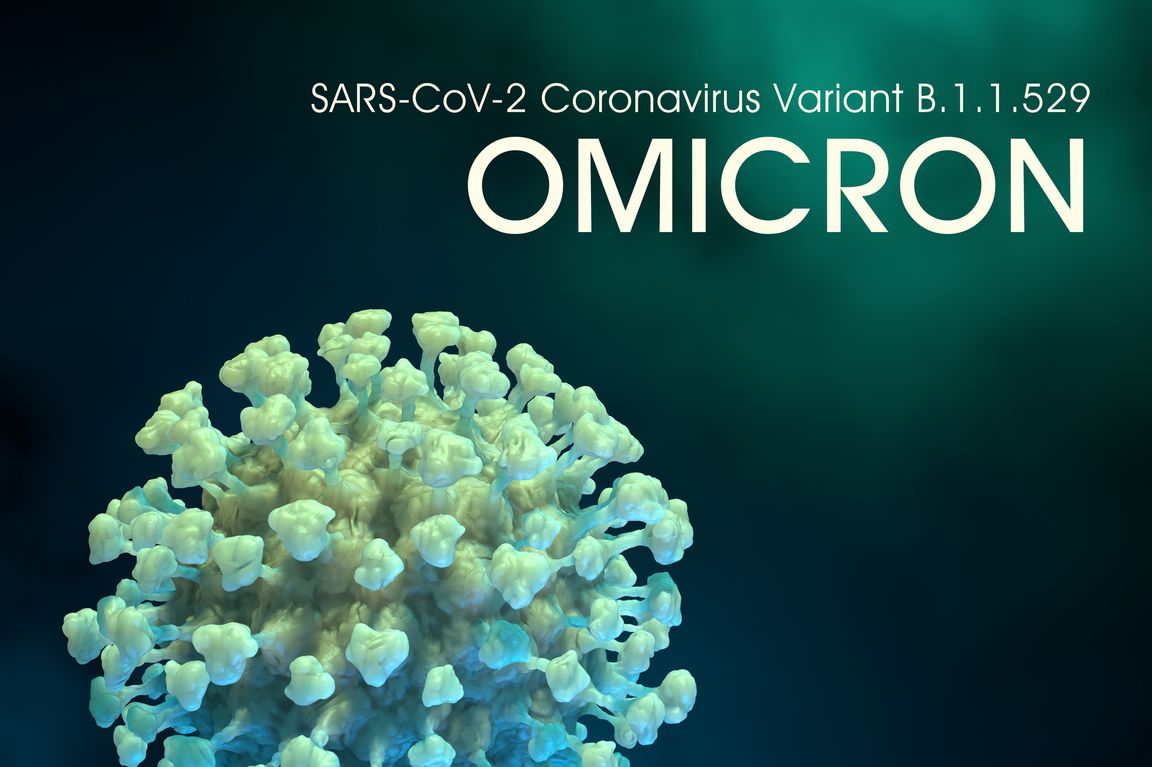 LOS ANGELES – A total of 31,576 new COVID-19 cases were documented on Monday — up ten times the number of cases reported on Dec. 17, 2021, when there were 3,360 new cases recorded the Los Angeles County Department of Public Health reported Monday.
There are 4,564 people with COVID-19 currently hospitalized, nearly 6 times the number from one month ago when 772 people were hospitalized. The daily positivity rate is 16.5%, more than 8 times the 2% daily positivity rate on December 17th.
Just one week ago, the county surpassed 2 million total COVID-19 cases, with the figure reaching 2,289,045 cases as of Monday.
"On this national holiday where we celebrate the life and legacy of Dr. Martin Luther King, we remember his deep commitment to health equity. As Reverend King memorably said, 'Of all the forms of inequality, injustice in health is the most shocking and the most inhuman because it often results in physical death,' " said Dr. Barbara Ferrer, Director of Public Health.
"Tragically, we have seen this play out in real life and very clearly over the past two years with the disparate impacts of the COVID-19 pandemic on people of color. From the onset of the pandemic, communities of color have experienced the greatest devastation from COVID-19 in Los Angeles County and throughout the nation," she added.
"The good news is that while hospitalizations continue to climb, Public Health data shows that many positive cases are admitted for reasons other than COVID but, are identified with COVID when tested for COVID upon hospital admission," the health department said in a statement released last week.
As of Friday, more than 80% of all adult ICU beds in the county were occupied.
There are also 27 new deaths due to COVID-19 in Los Angeles County and 31,576 new positive cases.
The public health department also noted that while the number of children hospitalized with the virus remains low, the number of them admitted to L.A. County hospitals "significantly increased" over the past month, with the largest increase among children younger than 5 years old.
The increase mirrors trends seen nationwide for the age group — the only one not yet eligible for the vaccine.
The county also saw its highest coronavirus death rate in nearly 10 months over this past week, with an average of 40 COVID-19 deaths a day.
"From the onset of the pandemic, communities of color have experienced the greatest devastation from COVID-19 in Los Angeles County and throughout the nation. As we continue to implement strategies – enforcing worker protections through our Health Officer Orders, providing resources needed by many to survive the impact of the pandemic, funding community-based organizations in hard hit areas to serve as trusted public health messengers, and increasing vaccination access in under-sourced neighborhoods – we also need to come together to address the impact that racism, historical disinvestment, and social marginalization have on COVID-19 outcomes," Ferrer said.
"While these conditions predate the pandemic, without deliberate collective actions to address the root causes of health inequities, we are unlikely to close the gaps we have documented for 2 long years," she added.
California has recorded more than 7 million coronavirus cases after its fastest accumulation of reported infections in the history of the pandemic, the Los Angeles Times reported.
The unprecedented count, recorded in California's databases late Monday, comes one week after the state tallied its 6 millionth coronavirus case.