Coronavirus leaves LGBTQ seniors particularly vulnerable to isolation
Community centers that provide medical support, food closed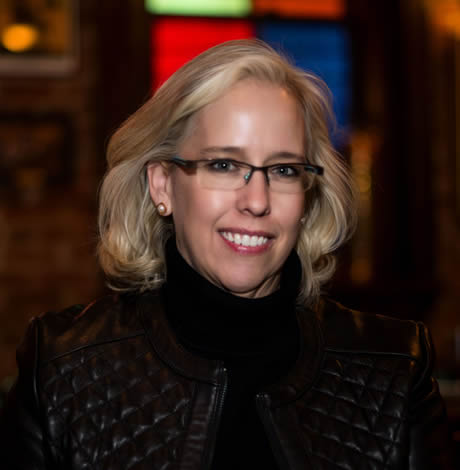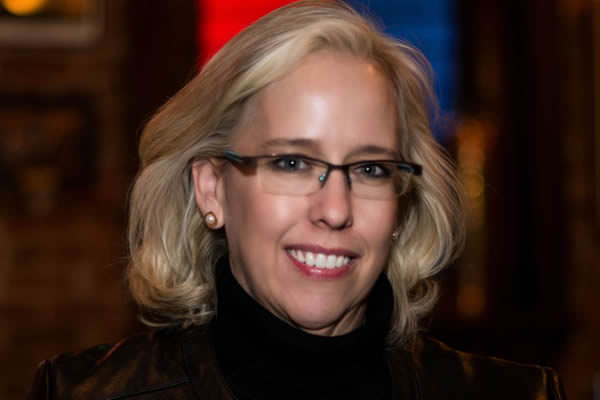 During the height of the HIV/AIDS crisis, D.C.'s Salon Roi remained open while other shops shut down due to the epidemic. But coronavirus has forced former owner Roi Barnard to put down his shears to protect himself and his community.
"My goal is to take very good care of others, such as my clients at Salon Roi who are older," the 82-year-old gay stylist told the Los Angeles Blade. "We are holding each other up and I am being as careful for them as they are for me."
According to the Centers for Disease Control and Prevention, coronavirus is a respiratory illness first identified in a December outbreak in Wuhan, China. It spreads easily from person to person through small droplets expelled during coughs or sneezes.
The World Health Organization as of deadline reported more than 167,000 confirmed cases globally with a death toll of more than 6,600. Nearly 3,500 of those cases are in the U.S. with 68 deaths reported so far. The virus has hit Washington state the hardest with 41 deaths, most occurring at the Life Care Center nursing home in Kirkland.
CDC guidance regarding high-risk populations states, "Older people with severe chronic conditions should take special precautions because they are at higher risk of developing serious COVID-19 illness."
LGBTQ elders, like Barnard and many others of the "Stonewall Generation," survived decades of historic repression, trauma and epidemic; however, this new threat is stalking them at a far more vulnerable time in their lives.
"It's the history of discrimination, it's the history of unemployment — all of this has impacted how they age," David Vincent, chief program officer for SAGE, an LGBTQ senior advocacy and services organization, told the Blade. "They often don't have a community that will take care of them."
Last December, Stonewall House, New York's first LGBTQ-friendly affordable senior housing, opened to fill the growing needs of this aging generation. This complex follows the model of Philadelphia's LGBTQ-friendly John C. Anderson Apartments and others like it being established around the country.
Vincent pointed out the lingering economic impact LGBTQ seniors continue to live with as a result of being fired for being gay and other discriminatory policies such as the military's former "Don't Ask, Don't Tell" and the continued ban on open transgender service.
Additionally, many faced other forms of harassment, such as arrests and legal restrictions against marrying or adopting children. The result is they are now socially and economically as well as medically vulnerable in their senior years.
These historical realities, coupled with the loss of peers during the AIDS crisis, means LGBTQ seniors are particularly vulnerable to isolation and loneliness. This is one factor not mentioned in the open letter to U.S. public health officials released on March 11 by more than 100 LGBTQ-affirming organizations when assessing the increased risk LGBTQ individuals, particularly seniors, face when confronting the coronavirus.
"These are very vulnerable, very low income individuals," Vincent said. "They come to us not only for socialization … they come to us for a meal."
And this can be a problem in cities with infrastructures stressed by a global crisis.
With 950 reported cases in New York as of deadline, the state has taken extreme measures, like much of the country, including the closure of LGBTQ community centers that serve as a medical, nutritional and emotional lifeline to many LGBTQ seniors without other support.
"In New York City, we run five senior centers," said SAGE Senior Communications Director Christina Da Costa. "Some of these folks not only depend on the centers for social programming, but also for nutritional purposes. For some, this is the one meal a day they receive."
"When we closed our SAGE centers, we did so with a heavy heart," Vincent added. "We knew it would impact the social system for our seniors."
But he felt the seriousness of the current situation left them with little choice.
"We knew it was detrimental to their health to be in such a large public setting," he explained.
Similarly, in Maryland; Elizabeth Weglein, chief executive officer of the Elizabeth Cooney Care Network which specializes in LGBTQ-friendly senior services, is facing tough choices during this current crisis.
"Social isolation was already the highest risk for seniors, even surpassing heart disease and cancer," Weglein said. "This forced isolationism is causing unprecedented anxiety."
Weglein told of a senior who called her network to say he had all of the coronavirus symptoms, but refused any medical care.
"After working with him, we realized he was just extremely fearful of having anyone with him and felt all alone at the same time," she explained. "Ultimately, he is stable and well, but his mental health well-being is unbalanced and stressed due to the current heightened COVID-19 environment."
Mark Segal, an over-65 gay man in Philadelphia who is fortunate to have his husband with him during this period of social restriction for seniors, was surprised when a medical provider discriminated against him in a way that is similar to what gay men faced during the AIDS crisis.
"Fear breeds discrimination," he said, upset by a doctor's office staff who refused to treat him, or anyone else 65 and over because of what they understood to be CDC guidelines, "but they were wrong."
Segal said he was scheduled to have a nonemergency outpatient procedure to relieve two herniated disks and "a sciatic nerve issue" on Monday.
He told the Blade the doctor called him the night before to confirm his appointment. But as a sign of quickly changing situations due to the virus, the doctor's office called him on Monday morning and abruptly cancelled the procedure.
"They told me they weren't treating anyone over 65," he said, still surprised. "I asked what about someone who was 64 and in bad health. They said that person would be treated, but not someone who was 65 and in good health … This is age discrimination."
Part of Segal's hurt arose from memories about doctors decades ago turning patients away because they were gay and assumed to have HIV or AIDS,
"Now, they turn me away because I'm old," said Segal.
Even though many of the support systems LGBTQ seniors like Segal and others turn to are closed, Vincent says there are ways the younger LGBTQ community can help.
"Reach out to an LGBT elder and see if they are doing okay," Vincent said. "Can you pick something up at the store for them? They are not supposed to leave home for the next six to eight weeks. Maybe pick up their medication at the pharmacy and drop it off at someone's doorstep. Think local community. Maybe even watch 'Ellen' with someone over the phone. That's a nice way to stay connected."
He also recommends for seniors to check in with their friends to make sure they are okay, again even if it is by phone or social media during this crisis. This is what Segal is doing.
"I have been in my house since last Thursday with my husband and we both are symptom free," he said, though he realizes others his age or older aren't so fortunate. "I start everyday at 2 p.m. to do a Facebook Live show. I don't want anyone to feel like a caged animal. If you feel lonely or upset, give me a call. I'm here."
Segal explained that for him communication was a way to help people feel loved and connected during this vulnerable time. Vincent agreed.
"Everyone is going to get a phone call in the next couple of days [from our center]," he said. "People can still reach out to us. We're still working, we're just working from home. We can make these connections happen."
Both Vincent and Segal pointed out LGBTQ seniors were fortunate that many of these alternate connections and communities were forged from lessons learned at the height of the AIDS crisis.
"This is what being a community is all about," Segal said, his voice sounding noticeably stronger. "We learned how to do that extremely well during the HIV/AIDS epidemic. We learned how to use those practices and are putting them to use once again now."
The practices he mentioned were for LGBTQ seniors to know the facts about the disease, know their status, do the protective measures, help keep each other safe and most importantly, stay connected.
"There will be a time that this, too, will be in the rear view mirror," Segal said confidently. "And just like AIDS, we learn from it."
Tyre Nichols' arrest & fatal beating video released by Memphis PD
"We want peace. We do not want any type of uproar. We do not want any type of disturbance. Please, please, protest, but protest safely."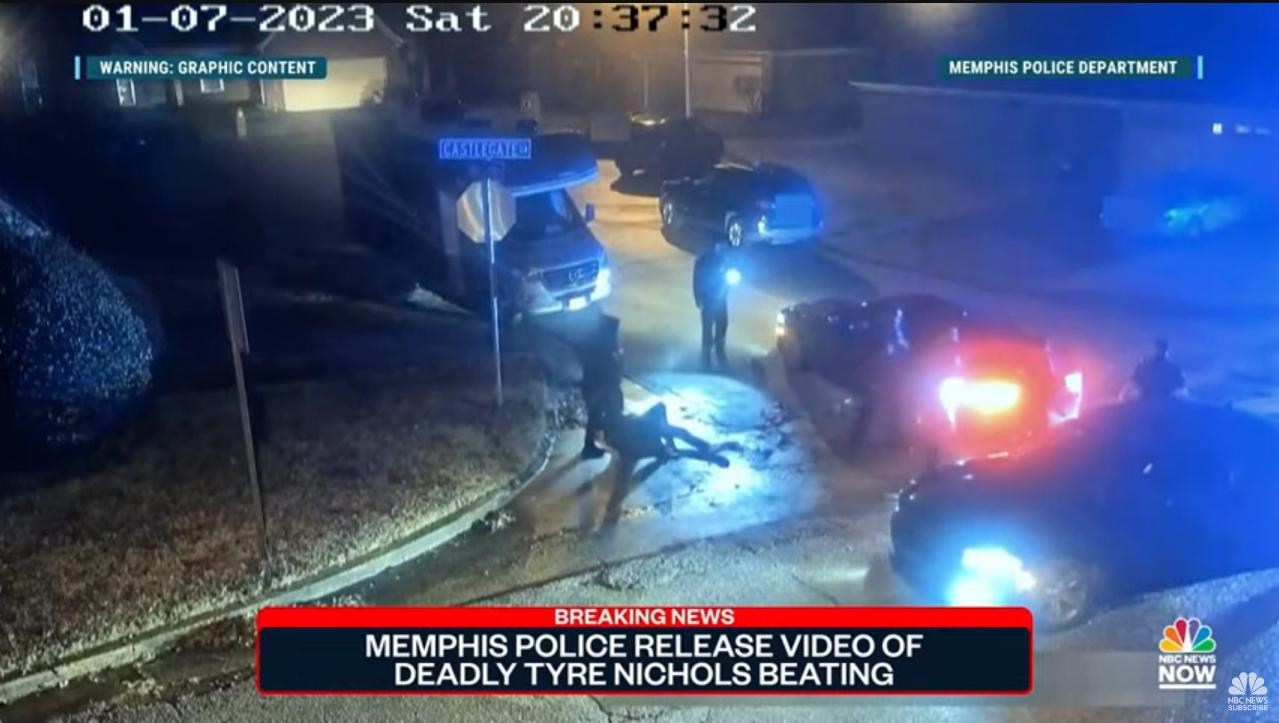 MEMPHIS – Three videos consisting of both body cam footage and street surveillance footage, were made public by the city of Memphis Police Department Friday evening showing the violent arrest and beating of Memphis resident 29-year-old Tyre Nichols.
Nichols died 3 days after he was beaten by police in a traffic stop in the Hickory Hill neighborhood around 8:22 p.m. Jan. 7, in an altercation Memphis Police Chief CJ Davis described saying, "In my 36 years in law enforcement, I don't think I have witnessed the disregard for a human being displayed in this video."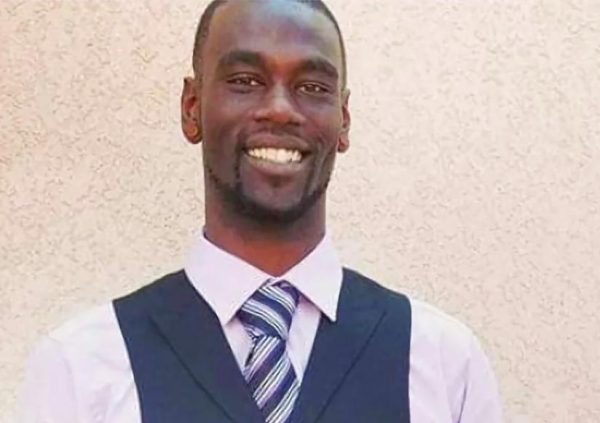 Shelby County Tennessee District Attorney Steve Mulroy announced Thursday that five now-former Memphis Police officers — Tadarrius Bean, Demetrius Haley, Emmitt Martin III, Desmond Mills Jr., and Justin Smith — were fired for misconduct, and indicted by a grand jury Thursday and taken into custody.
Each is charged with second-degree murder, aggravated assault, two counts of aggravated kidnapping, two counts of official misconduct and official oppression. By Friday morning, they had posted bond.
As news of the beating and death spread beyond Tennessee, officials expressed concern that release of the footage would touch off violent protest in reaction.
The attorneys and family of Tyre Nichols asked for justice for their son, and peace in their city, at a press conference in Memphis on Friday Memphis CBS News affiliate WREG News 3 reported.
Speakers included family members, attorneys Ben Crump and Antonio Romanucci and Van Turner, president of the Memphis branch NAACP.
Rodney Wells, Tyre Nichols' stepfather, said that he initially wanted first-degree murder charges against the officers, but the family is satisfied with second-degree murder.
He pleaded for peace in Memphis Friday night.
"We want peace. We do not want any type of uproar. We do not want any type of disturbance," Wells said. "Please, please, protest, but protest safely."
Protests are underway in Memphis after police released more than an hour of footage in the case with some major highways temporarily shut down.
Other protests were organized in New York City, as well as Sacramento, Los Angeles, Atlanta, Philadelphia and Seattle, with police at the ready for potential violence.
The White House held a joint emergency call Friday with the mayors of at least 16 cities before the video's release "to brief them on federal preparations in support of state and local leaders."
"Participating mayors shared their perspectives on how important it is to recognize the pain felt by communities across this country, be prepared in advance with a game plan to provide adequate community support, and to reinforce the importance of peace and calm during these difficult moments," the White House said in a statement about the call, which included cities from New York City, to Atlanta, Los Angeles, Washington D.C., Seattle and Portland.
The Los Angeles Police Department issued a statement condemning the actions of the Memphis officers and calling for demonstrations to remain peaceful.
"The accounts of the circumstances of this heinous crime and the criminal actions of those involved are reprehensible," the LAPD said.
"The Department will do all within its power to ensure the lawful expression of the public's anger and frustration is protected and prepared to facilitate those wishing to exercise their First Amendment rights."
The Los Angeles County Sheriff's Department told local media that it is preparing for the possibility of disturbances after the footage is made public. and is coordinating with other state, local and federal agencies.
"Our patrol stations and specialized units remain in a state of readiness to respond to any disturbances that might occur," the LASD said.
"The Sheriff's Department supports the first amendment and the people's right to protest."
Speaking with reporters as he prepared to depart for Camp David at the White House Friday evening, President Biden said that he had spoken with Nichols' mother earlier in the day prior to the video footage release for about 10 or 15 minutes.
"I spoke with Tyre's mother and expressed my condolences and told her that I was going to be making the case to the Congress to pass the George Floyd Act. We should get this under control. I can only do so much on the executive order at the federal level," Biden said. "I was really pleased that she called for peaceful protest, no violence," he added.
When asked about the potential for violence Biden said:
"I'm obviously very concerned about it. But I think she has made a very strong plea. She's obviously in enormous pain. I told her I had some idea of what that loss is like and although it is impossible to believe now, a time will come when his memory brings a smile before a tear."
The White House released a statement from the President that said in part:
"Like so many, I was outraged and deeply pained to see the horrific video of the beating that resulted in Tyre Nichols' death. It is yet another painful reminder of the profound fear and trauma, the pain, and the exhaustion that Black and Brown Americans experience every single day.

My heart goes out to Tyre Nichols' family and to Americans in Memphis and across the country who are grieving this tremendously painful loss. The footage that was released this evening will leave people justifiably outraged. Those who seek justice should not to resort to violence or destruction. Violence is never acceptable; it is illegal and destructive. I join Mr. Nichols' family in calling for peaceful protest."
California Governor Gavin Newsom issued a statement in response to the Memphis Police Department's body camera footage being released, showing the deadly actions that took the life of Tyre Nichols, a Sacramento native, and led to the charging of five since fired Memphis Law Enforcement Officers.
"Jennifer and I send our deepest condolences to the family and friends of Tyre Nichols. Tyre Nichols should be alive today. The video released shows abhorrent behavior and these officers must be held accountable for their deadly actions and clear abuse of power," said Governor Newsom. "Today, we are a country in mourning, and must continue our work nationwide to push reforms to prevent excessive use of force and save lives."
"Tonight, we saw ferocious violence from an out-of-control herd," said Los Angeles Mayor Karen Bass.
Late in the evening Friday the Office of the Vice President Kamala Harris released a statement from the Vice President on Nichols:
"Tyre Nichols should have made it home to his family. Yet, once again, America mourns the life of a son and father brutally cut short at the hands of those sworn to protect and serve. The footage and images released tonight will forever be seared in our memories, and they open wounds that will never fully heal.

The persistent issue of police misconduct and use of excessive force in America must end now.

I join President Biden in his call for accountability and transparency. We must build trust—not fear—within our communities."

VIDEO COURTESY OF KTLA:
TYRE NICHOLS VIDEO VIEWER DISCRETION ADVISED, GRAPHIC CONTENT AND LANGUAGE WARNING.