Coronavirus leaves LGBTQ seniors particularly vulnerable to isolation
Community centers that provide medical support, food closed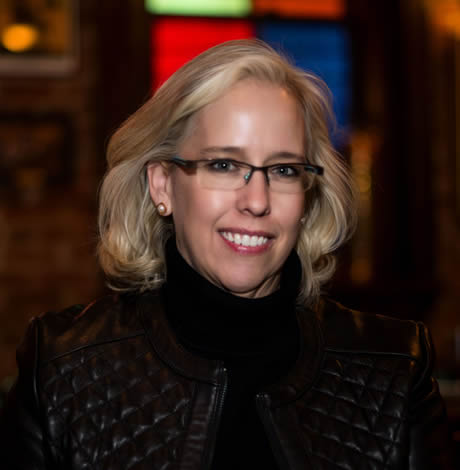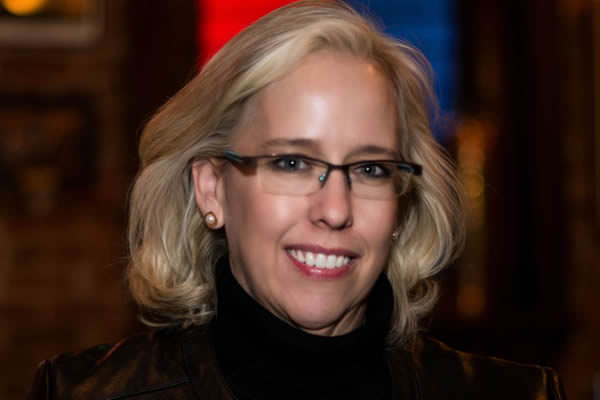 During the height of the HIV/AIDS crisis, D.C.'s Salon Roi remained open while other shops shut down due to the epidemic. But coronavirus has forced former owner Roi Barnard to put down his shears to protect himself and his community.
"My goal is to take very good care of others, such as my clients at Salon Roi who are older," the 82-year-old gay stylist told the Los Angeles Blade. "We are holding each other up and I am being as careful for them as they are for me."
According to the Centers for Disease Control and Prevention, coronavirus is a respiratory illness first identified in a December outbreak in Wuhan, China. It spreads easily from person to person through small droplets expelled during coughs or sneezes.
The World Health Organization as of deadline reported more than 167,000 confirmed cases globally with a death toll of more than 6,600. Nearly 3,500 of those cases are in the U.S. with 68 deaths reported so far. The virus has hit Washington state the hardest with 41 deaths, most occurring at the Life Care Center nursing home in Kirkland.
CDC guidance regarding high-risk populations states, "Older people with severe chronic conditions should take special precautions because they are at higher risk of developing serious COVID-19 illness."
LGBTQ elders, like Barnard and many others of the "Stonewall Generation," survived decades of historic repression, trauma and epidemic; however, this new threat is stalking them at a far more vulnerable time in their lives.
"It's the history of discrimination, it's the history of unemployment — all of this has impacted how they age," David Vincent, chief program officer for SAGE, an LGBTQ senior advocacy and services organization, told the Blade. "They often don't have a community that will take care of them."
Last December, Stonewall House, New York's first LGBTQ-friendly affordable senior housing, opened to fill the growing needs of this aging generation. This complex follows the model of Philadelphia's LGBTQ-friendly John C. Anderson Apartments and others like it being established around the country.
Vincent pointed out the lingering economic impact LGBTQ seniors continue to live with as a result of being fired for being gay and other discriminatory policies such as the military's former "Don't Ask, Don't Tell" and the continued ban on open transgender service.
Additionally, many faced other forms of harassment, such as arrests and legal restrictions against marrying or adopting children. The result is they are now socially and economically as well as medically vulnerable in their senior years.
These historical realities, coupled with the loss of peers during the AIDS crisis, means LGBTQ seniors are particularly vulnerable to isolation and loneliness. This is one factor not mentioned in the open letter to U.S. public health officials released on March 11 by more than 100 LGBTQ-affirming organizations when assessing the increased risk LGBTQ individuals, particularly seniors, face when confronting the coronavirus.
"These are very vulnerable, very low income individuals," Vincent said. "They come to us not only for socialization … they come to us for a meal."
And this can be a problem in cities with infrastructures stressed by a global crisis.
With 950 reported cases in New York as of deadline, the state has taken extreme measures, like much of the country, including the closure of LGBTQ community centers that serve as a medical, nutritional and emotional lifeline to many LGBTQ seniors without other support.
"In New York City, we run five senior centers," said SAGE Senior Communications Director Christina Da Costa. "Some of these folks not only depend on the centers for social programming, but also for nutritional purposes. For some, this is the one meal a day they receive."
"When we closed our SAGE centers, we did so with a heavy heart," Vincent added. "We knew it would impact the social system for our seniors."
But he felt the seriousness of the current situation left them with little choice.
"We knew it was detrimental to their health to be in such a large public setting," he explained.
Similarly, in Maryland; Elizabeth Weglein, chief executive officer of the Elizabeth Cooney Care Network which specializes in LGBTQ-friendly senior services, is facing tough choices during this current crisis.
"Social isolation was already the highest risk for seniors, even surpassing heart disease and cancer," Weglein said. "This forced isolationism is causing unprecedented anxiety."
Weglein told of a senior who called her network to say he had all of the coronavirus symptoms, but refused any medical care.
"After working with him, we realized he was just extremely fearful of having anyone with him and felt all alone at the same time," she explained. "Ultimately, he is stable and well, but his mental health well-being is unbalanced and stressed due to the current heightened COVID-19 environment."
Mark Segal, an over-65 gay man in Philadelphia who is fortunate to have his husband with him during this period of social restriction for seniors, was surprised when a medical provider discriminated against him in a way that is similar to what gay men faced during the AIDS crisis.
"Fear breeds discrimination," he said, upset by a doctor's office staff who refused to treat him, or anyone else 65 and over because of what they understood to be CDC guidelines, "but they were wrong."
Segal said he was scheduled to have a nonemergency outpatient procedure to relieve two herniated disks and "a sciatic nerve issue" on Monday.
He told the Blade the doctor called him the night before to confirm his appointment. But as a sign of quickly changing situations due to the virus, the doctor's office called him on Monday morning and abruptly cancelled the procedure.
"They told me they weren't treating anyone over 65," he said, still surprised. "I asked what about someone who was 64 and in bad health. They said that person would be treated, but not someone who was 65 and in good health … This is age discrimination."
Part of Segal's hurt arose from memories about doctors decades ago turning patients away because they were gay and assumed to have HIV or AIDS,
"Now, they turn me away because I'm old," said Segal.
Even though many of the support systems LGBTQ seniors like Segal and others turn to are closed, Vincent says there are ways the younger LGBTQ community can help.
"Reach out to an LGBT elder and see if they are doing okay," Vincent said. "Can you pick something up at the store for them? They are not supposed to leave home for the next six to eight weeks. Maybe pick up their medication at the pharmacy and drop it off at someone's doorstep. Think local community. Maybe even watch 'Ellen' with someone over the phone. That's a nice way to stay connected."
He also recommends for seniors to check in with their friends to make sure they are okay, again even if it is by phone or social media during this crisis. This is what Segal is doing.
"I have been in my house since last Thursday with my husband and we both are symptom free," he said, though he realizes others his age or older aren't so fortunate. "I start everyday at 2 p.m. to do a Facebook Live show. I don't want anyone to feel like a caged animal. If you feel lonely or upset, give me a call. I'm here."
Segal explained that for him communication was a way to help people feel loved and connected during this vulnerable time. Vincent agreed.
"Everyone is going to get a phone call in the next couple of days [from our center]," he said. "People can still reach out to us. We're still working, we're just working from home. We can make these connections happen."
Both Vincent and Segal pointed out LGBTQ seniors were fortunate that many of these alternate connections and communities were forged from lessons learned at the height of the AIDS crisis.
"This is what being a community is all about," Segal said, his voice sounding noticeably stronger. "We learned how to do that extremely well during the HIV/AIDS epidemic. We learned how to use those practices and are putting them to use once again now."
The practices he mentioned were for LGBTQ seniors to know the facts about the disease, know their status, do the protective measures, help keep each other safe and most importantly, stay connected.
"There will be a time that this, too, will be in the rear view mirror," Segal said confidently. "And just like AIDS, we learn from it."
Indiana GSA sues school district that banned Pride flags over another ban
"The treatment aimed at PHGSA by administrators is unwarranted- these students must be treated in the same manner all others are treated"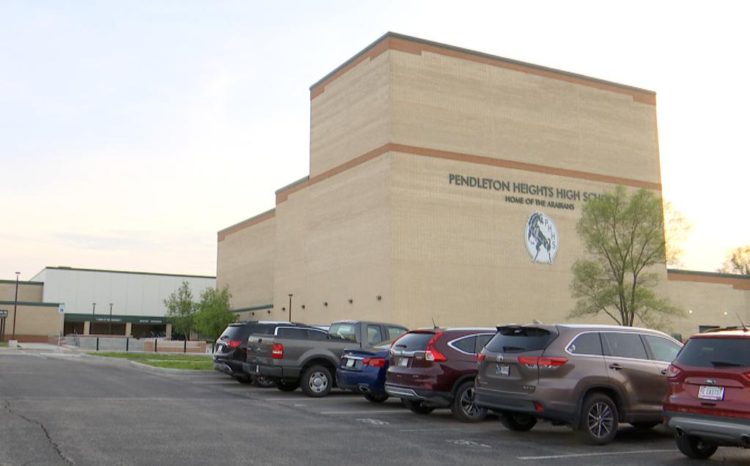 INDIANAPOLIS – A student led Gay-Straight Alliance at Pendleton Heights High School in Pendleton, Indiana filed suit against their school and the South Madison Community Schools District for banning public announcements and adverts in-school for their club.
Last Spring officials in the Schools District, in this suburban community 30 miles northeast of Indianapolis, ordered faculty members at Pendleton Heights High School to remove Rainbow Pride flags from classrooms. The Schools District labeled the flags "political paraphernalia" and instructed the Spanish, French and art teachers to get the flags out of their classrooms saying the flags violate their school district's "political paraphernalia" policy.
In the suit filed last Wednesday by the American Civil Liberties Union of Indiana on behalf of the Pendleton Heights High GSA, in U.S. District Court for the Southern District of Indiana, the ACLU noted that the principal at Pendleton Heights has stated that the PHGSA cannot publicize its existence on school bulletin boards or on the school's radio station, while other curricular and non-curricular clubs at the school are able to do so. 
"This group aims to create an environment that provides support to students, during a time that otherwise might be increasingly difficult for LGBTQ students," said Kit Malone, advocacy strategist at ACLU of Indiana. "The differential treatment aimed at Pendleton Heights Gay-Straight Alliance by administrators is unwarranted and these students must be treated in the same manner that all other student groups are treated."
Pendleton Heights Principal Connie Rickert has the authority to decide what student groups are allowed to meet at the school and which ones are deemed to be "official." Last Spring she deflected on the apparent anti-LGBTQ+ messaging the order to remove the flags sent telling one media outlet; ""Teachers are legally obligated to maintain viewpoint neutrality during their official duties to ensure all students can focus on learning and we can maintain educational activities and school operations," she said. "Our counselors are trained to respond to any student who desires support."
While she has allowed the GSA club to meet, her banning announcements and notifications for the GSA runs contrary to her statements last Spring that that her school prides itself on creating a welcoming environment for all.
"Students at Pendleton Heights High School may participate in non-curricular clubs recognized by the school," said Ken Falk, ACLU of Indiana legal director. "By creating additional hurdles for Pendleton Heights Gay-Straight Alliance such as censoring the group's promotions and prohibiting fundraising, the school is infringing on these students' rights."
The South Madison Community Schools District has declined comment.
Alarming numbers of Texas Trans kids in crisis over litany of anti-Trans bills
"Under the guise of protecting children- Texas legislators are directly harming thousands of transgender & nonbinary youth"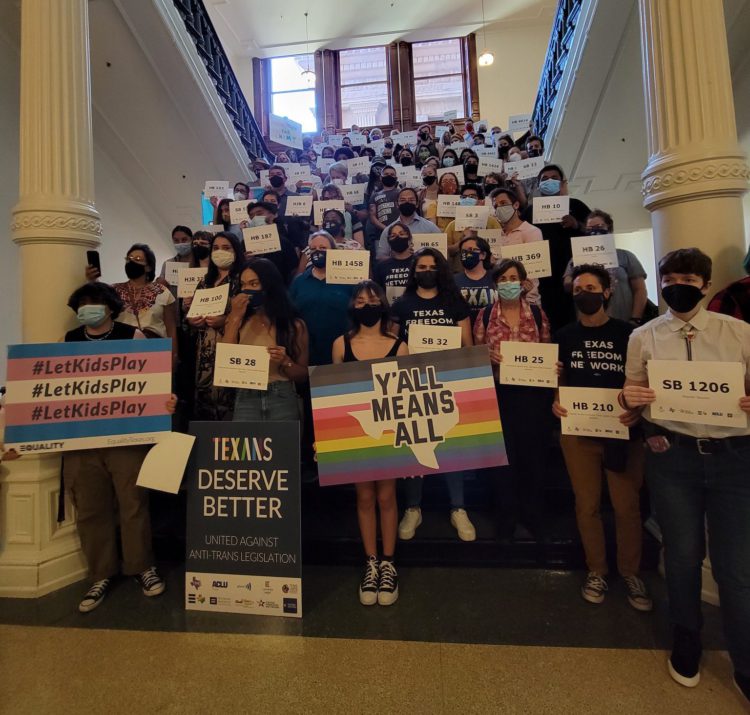 NEW YORK – The Trevor Project received nearly 4,000 crisis contacts from transgender and nonbinary youth in Texas in 2021, with many directly stating that they are feeling stressed and considering suicide due to anti-trans laws being debated in their state.
This new data comes during a year when Texas lawmakers have proposed nearly 70 anti-LGBTQ bills, including more than 40 bills that specifically target transgender and nonbinary youth — far more than any other state.
The Texas State Senate passed its anti-trans sports ban SB3 this week, and the companion bill HB10 is now moving forward in the Texas House.
Republican Texas Governor Abbott has prioritized SB 3 and called for a third consecutive special session of the legislature to consider this bill, which would ban transgender student-athletes from playing on sports teams consistent with their gender identity.
"The Trevor Project's crisis counselors have been hearing from transgender and nonbinary youth in Texas who are scared and worried about anti-trans laws being debated in their state — and some have even expressed suicidal thoughts. This is a crisis. We urge Texas lawmakers to consider the weight of their words and actions — and to reject HB10/SB3," said Amit Paley, CEO and Executive Director of The Trevor Project.
Between January 1 and August 30, 2021, The Trevor Project received more than 10,800 crisis contacts (calls, texts, and chats) from LGBTQ young people in Texas looking for support. More than 3,900 of those crisis contacts (36%) came from transgender or nonbinary youth.
Crisis contacts from LGBTQ young people in Texas seeking support have grown over 150% when compared to the same time period in 2020.
While this volume of crisis contacts can not be attributed to any one factor (or bill), a qualitative analysis of the crisis contacts found that:
Transgender and nonbinary youth in Texas have directly stated that they are feeling stressed, using self-harm, and considering suicide due to anti-LGBTQ laws being debated in their state.
Some transgender and nonbinary youth have expressed fear over losing access to sports that provide important acceptance in their lives.
"As a transgender young person in Texas, this new data from the Trevor Project is not surprising, but it's nonetheless harrowing and alarming to see this representation of the detrimental impact Texas Lege is having on our community — especially our kids. Lawmakers and proponents of bills like SB3 and HB10 should be alarmed by these statistics, too," Landon Richie a Trans youth activist and GenderCool Youth Leader from Houston told the Los Angeles Blade.
"Under the guise of protecting children and promoting fairness, Texas legislators are directly harming thousands of transgender and nonbinary youth, denying them the dignity, respect, and childhoods that they deserve. It's never an exaggeration to say that the passage — and merely debate — of these bills will cost lives," Richie added.
National mental health organizations like The Trevor Project and state LGBTQ equality groups including Equality Texas and Transgender Education Network of Texas (TENT) are raising concerns about the impact of such legislation on the mental health and wellbeing of transgender and nonbinary youth.
The Trevor Project's 2021 National Survey on LGBTQ Youth Mental Health found that more than half (52%) of transgender and nonbinary youth seriously considered suicide in the past year and 1 in 5 attempted suicide. Further, Trevor released a new research brief earlier this month on LGBTQ youth participation in sports, which found that a majority of LGBTQ young people (nearly 66%) do not actively participate in sports — with many citing fear of bullying and discrimination as a key factor for not participating.
If you or someone you know needs help or support, The Trevor Project's trained crisis counselors are available 24/7 at 1-866-488-7386, via chat at TheTrevorProject.org/Help, or by texting START to 678678.
2nd largest school district in Utah bans Pride & BLM flags as 'too political'
"We have to have a politically neutral classroom, and we're going to educate the students in the best possible way that we can"
FARMINGTON, Ut. – Administrators this week in the Davis School District, which is Utah's 2nd largest school district with 72,987 students, banned LGBTQ Pride and Black Lives Matter flags, saying they are 'politically charged.'
According to the Salt Lake City Tribune, Davis Schools spokesperson Chris Williams told the paper; "No flags fly in our schools except for the flag of the United States of America." Williams later walked that statement back adding a clarification that some of the Districts schools have flags from sports team or international countries which are considered "unrelated to politics."
"What we're doing is we're following state law," said Williams. "State law says that we have to have a classroom that's politically neutral."
Amanda Darrow, Director of Youth, Family, and Education at the Utah Pride Center in Salt Lake City, told multiple media outlets the school district is "politicizing the rainbow flag" which doesn't belong on a political list.
"That flag for us is so much more," said Darrow. "It is just telling us we're included in the schools, we are being seen in the schools, and we belong in these schools."
KUTV CBS2 News in Salt Lake City checked with the Utah State Board of Education. In an email, spokesman Mark Peterson said, "There is nothing in code that specifically defines a rainbow flag as a political statement so it would be up to district or charter school policies to make that determination."
The local Utah chapter of the American Civil Liberties Union also weighed in saying in a statement;
"Whether or not a school district has the legal ability to ban inclusive and supportive symbols from classrooms, it is bad policy for them to do so," the advocacy organization said in a statement. "Utah schools have an obligation to ensure that all students, regardless of their sexual orientation or gender identify, feel welcome inside a classroom. We urge school administrators and teachers to adopt policies that make all students feel safe and included."
Williams insisted the policy is not meant to exclude anyone and that all students are loved and welcomed – they just want to keep politics out of school he told the Tribune and KUTV.
"We have to have a politically neutral classroom, and we're going to educate the students in the best possible way that we can," said Williams.
A Utah based veteran freelance journalist, writer, editor, and food photographer weighed in on Twitter highlighting the negative impact of the Davis Schools decision on its LGBTQ youth.
Davis County school district has banned BLM & pride flags and other symbols saying they are politically charged.

This is why the number 1 killer of Utah kids is suicide, especially among LGBTQ youth. Nearly 52% say they have frequent suicidal ideation.https://t.co/twSZwWvWVl

— Kaz Weida (@kazweida) September 21, 2021
Davis County School District bans LGTBQ and BLM flags as 'too political'