Vatican gives money to transgender sex workers in Italy
Group struggling to survive during coronavirus lockdown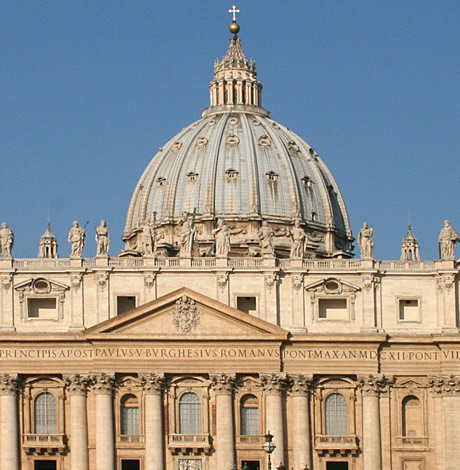 The Vatican has given money to a group of transgender sex workers in Italy who are struggling to survive during the coronavirus pandemic.
Gay.it, an Italian LGBTQ newspaper, reported the trans sex workers in Torvaianica, a coastal city that is outside of Rome, approached a parish priest last month and asked him to help them buy food.
Reuters reported the nationwide lockdown the Italian government imposed on March 9 to curb the pandemic in the country has depleted the parish's resources. The priest therefore sent the trans sex workers' request to Cardinal Konrad Krajewski, who oversees the Vatican's charities.
Krajewski sent an undisclosed amount of money to the parish.
"I don't understand why this is getting so much attention," Krajewski told Reuters on April 30 during a telephone interview. "This is ordinary work for the church, it's normal. This is how the church is a field hospital."
Gay.it said roughly 20 trans sex workers — mostly from Latin America — benefitted from the donation. The Italian LGBTQ newspaper also reported many of them thanked Pope Francis in audio messages they sent to Krajewski.
"In this case, the Pope made a human action," Tiziana Fisichella, coordinator of Milan Pride, told the Los Angeles Blade on Tuesday in a WhatsApp message. "He looked beyond social stigma and took care of people forgotten by society."
The Vatican's tone towards LGBTQ-specific issues has moderated since Francis became pope in 2013. Church teachings on them, however, have not changed.
Activists have repeatedly criticized Francis over his comments against "gender ideology." Media reports this week also indicate former Pope Benedict XVI in an authorized biography reiterated his opposition to marriage rights for same-sex couples.
Fisichella told the Blade the Vatican's donation to the trans sex workers in Italy "alone cannot repair the social damage of their statements."
"We know how influential the statements of the church are," she added. "Catholic judgment is a strong deterrent to obtaining equal rights. Sure, it's not the only problem, but a big part (of it.)"
Biden's second State of the Union prioritizes bipartisanship
"To my Republican friends, if we could work together in the last Congress, there is no reason we can't work together in this new Congress"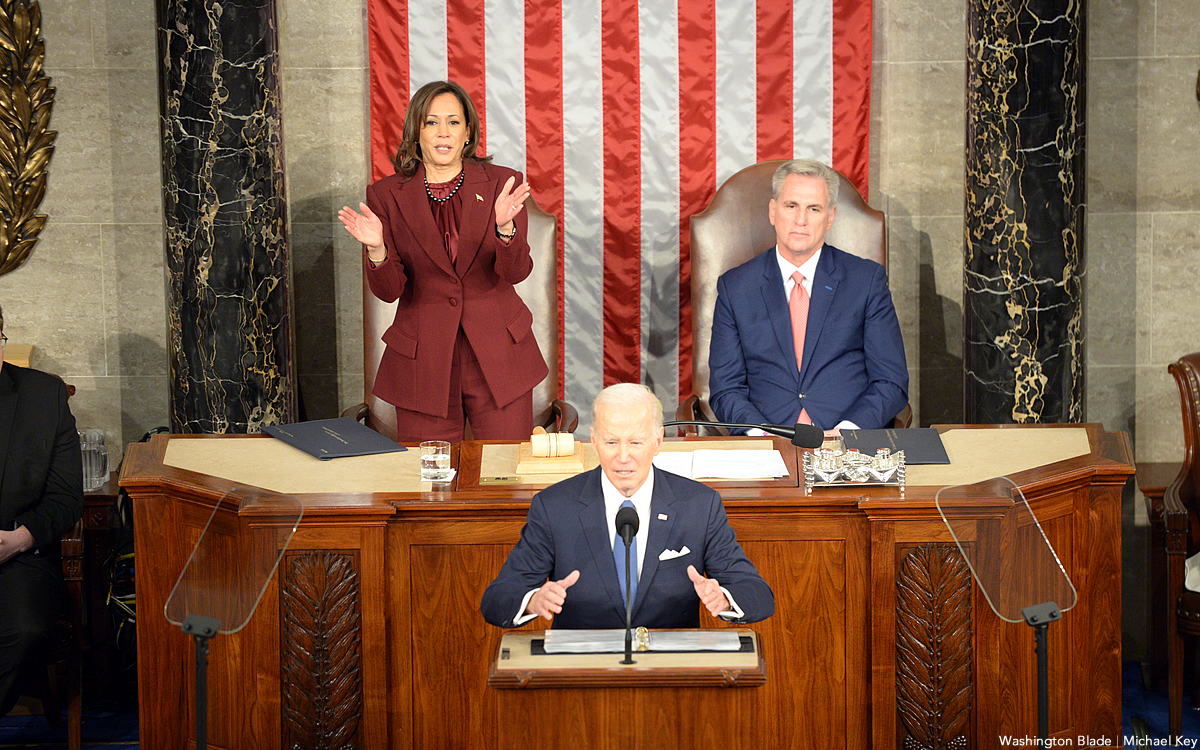 WASHINGTON – President Joe Biden's second State of the Union address on Tuesday focused on building upon recent accomplishments, especially legislative milestones that were reached with bipartisan cooperation.
Nevertheless, the speech was met with vocal objections from Republican lawmakers over Biden's comments about the debt ceiling and mention of some GOP members' plans to cut social security and Medicare.
"From reauthorizing the Violence Against Women Act, to the Electoral Count Reform Act, to the Respect for Marriage Act that protects the right to marry the person you love," Biden said, "To my Republican friends, if we could work together in the last Congress, there is no reason we can't work together in this new Congress."
On the subject of legislation, for the second year in a row, Biden repeated his plea for Congress to revisit the Equality Act "to ensure LGBTQ Americans, especially transgender young people, can live with safety and dignity."
He also focused part of Tuesday's address on public health. "Twenty years ago, under the leadership of President Bush and countless advocates and champions, we undertook a bipartisan effort through PEPFAR to transform the global fight against HIV/AIDS," Biden said.
The successful effort should be repeated in the fight against cancer, he added.
These matters aside, Biden included little mention of LGBTQ issues, or the extremism of Republicans who are poised to run for the presidency next year. Instead, the bulk of his remarks were focused on themes like implementing the provisions of the Inflation Reduction Act and the bipartisan infrastructure law.
The country's economic recovery was another well-trod message, on the heels of a January jobs report whose data showed record low unemployment and steady growth in new jobs and workers' wages.
Biden did devote some time to reproductive justice. "The Vice President and I are doing everything we can to protect access to reproductive health care and safeguard patient privacy," he said. "But already, more than a dozen states are enforcing extreme abortion bans."

The president then vowed to veto a national abortion ban if Congress should pass one.
During last year's State of the Union, Biden said "The onslaught of state laws targeting transgender Americans and their families is wrong," adding, "As I said last year, especially to our younger transgender Americans, I will always have your back as your President, so you can be yourself and reach your God-given potential."
One sign of solidarity with the LGBTQ community this year was the invitation of Gina and Heidi Nortonsmith, plaintiffs in the Massachusetts case that led the state to become the first to legalize same-sex marriage, to join First Lady Dr. Jill Biden's box.
And House Minority Leader Hakeem Jeffries (D-N.Y.) brought Human Rights Campaign President Kelley Robinson as his guest. Biden honored the former House Speaker, Rep. Nancy Pelosi (D-Calif.), as "someone who I think will be considered the greatest Speaker in the history of this country."
President Biden delivers 2023 State of the Union address: