January 30, 2020 at 1:23 pm PST | by Karen Ocamb
LA LGBT Center and LA County delay STD disaster

It's right there on the front page of the Los Angeles County Department of Public Health website in Director Dr. Barbara Ferrer's welcoming message. "Public Health is committed to reducing health disparities through collaborations with a wide-range of partners. The Department strives to support policies, practices and programs that lead to healthier environments," Ferrer writes.
But Ferrer's behind-the-scenes contract maneuvering is threatening to sicken the LGBTQ community during burgeoning epidemics of sexually transmitted diseases (STDs). For over a year, the Public Health director and her team have been negotiating with the Los Angeles LGBT Center to provide continuous free STD and HIV testing, with the Division of HIV and STD Programs encouraging "sexually active people to get tested every 3 months."
But on Jan. 27, the Center went public with what they claimed was Ferrer's disingenuous defunding of their vital free core testing services, contrary to explicit orders from the Board of Supervisors last year to maintain and even expand STD services to at-risk communities.
Additionally, in a surprising break with public health precedent, after the new contract was issued, the Department of Public Health (DPH) announced that it will invoice community health partners for the County's own lab costs. And, insult upon injury, they were told they would not be reimbursed for expenses going back to Jan. 1, 2020.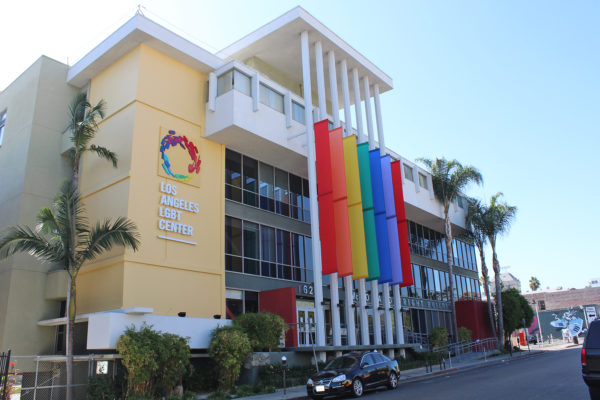 "For the Center, this means an additional $1.5 million of unfunded care that decimates almost the entire amount of funding provided by DPH," the Center said in an angry press release. "This means the end of almost all free testing for gonorrhea, chlamydia, and syphilis at the Center, impacting an estimated 15,000 people."
"At a time when all of us should be redoubling efforts to end these epidemics, the Department of Public Health and Dr. Ferrer are turning their backs on the LGBT community and their duty to protect the public health of all Angelenos," Los Angeles LGBT Center CEO Lorri L. Jean said in the Jan. 27 press release. "We demand the Board of Supervisors take immediate action to restore care to those who need it most."
"We do more testing and treatment work than all the County-run public health clinics combined and they are not required to hold bakes sales to cover costs. We are," Center Chief of Staff Darrel Cummings, a longtime LGBTQ healthcare expert, tells the Los Angeles Blade.
At loggerheads over negotiations, the Center felt forced to pull the plug on free testing.
"As a result, starting tomorrow, the County will be responsible for ending almost all free STD testing at the Center, causing tens of thousands to go untested, undiagnosed, and untreated. This includes eliminating thousands of free HIV tests funded by DPH. At a time when we've made so much progress in the fight against HIV, this represents a direct assault on the LGBT community by DPH and Dr. Ferrer," said Jean.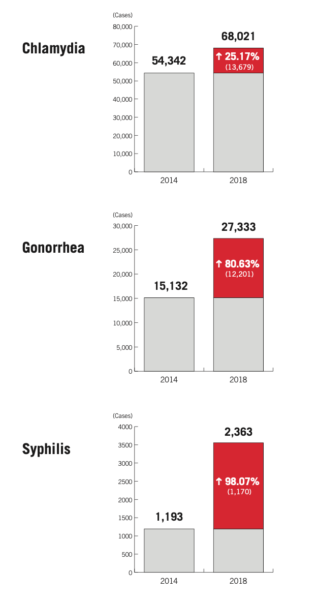 Graphic of LA County Department of Public Health STD data courtesy Los Angeles LGBT Center
This was no mana-a-mana standoff. Using the County's own data, the Center reported that "[o]ver the last five years, there has been a 98 percent increase in primary and secondary syphilis; 81 percent increase in gonorrhea; and 25 percent increase in chlamydia cases in Los Angeles County. Alarmingly, the epidemic disproportionately impacts communities hardest hit by health inequities and stigma, including young gay and bisexual men, women, people of color, and transgender people."
"The ripple effect of the thousands of people who will now go untested and untreated will have dangerous repercussions for the LGBT community and all of Los Angeles," said Dr. Ward Carpenter, the Center's co-director of Health Services. "As funding cuts choke off these services, STD cases in Los Angeles will soar and it will cost millions of additional dollars in testing and treatment. These changes are short-sighted, dangerous to the public health, and bad for the taxpayers of Los Angeles County."
One problem seems to be that Ferrer apparently has no cultural competence, as if she's the Betsy DeVos of public health. She seems unaware that healthcare services provided by the Center and other LGBTQ/AIDS institutions exist because the need is great but minorities often do not trust government and government often ignores morality-laden problems mainstream society considers icky and controversial.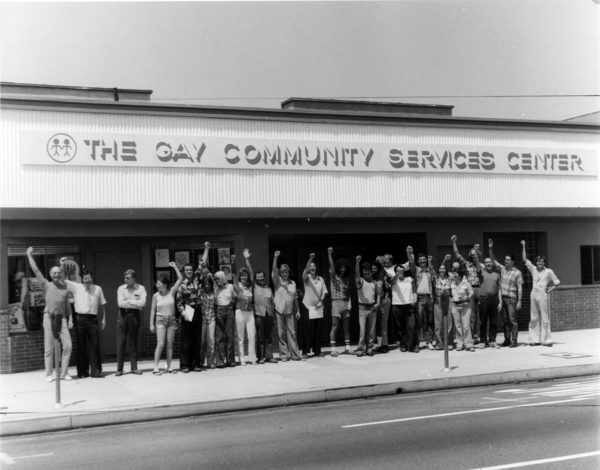 Two dozen supporters stand in front of the Gay Community Services Center, circa 1974. Courtesy of the ONE National Gay & Lesbian Archives at the USC Libraries.
Officially rejected as criminals by the federal and state governments, stigmatized LGBTQ people found ways to take care of themselves and each other after Stonewall and Gay Liberation. For instance, it was Hugh Rice, head of the LA Gay Community Center's STD Clinic, who in 1979 first discovered what would turn out to be AIDS in gay men lined up for their antibiotic STD prevention shots.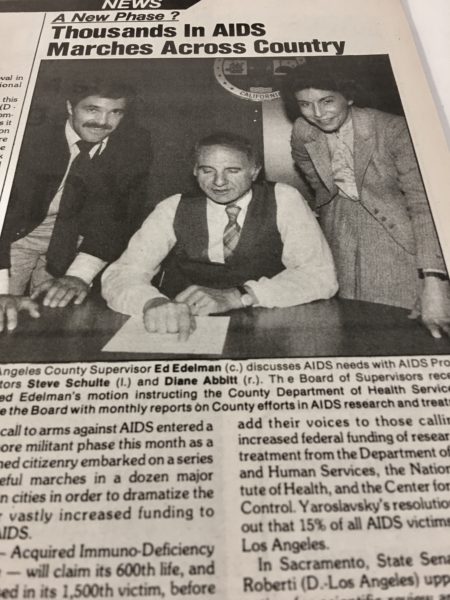 (Screen grab of AIDS story in Frontiers Magazine)
But unlike the usual gay bashings and grating ugly discrimination, AIDS was mysteriously fatal. Third District Supervisor Ed Edelman fought for County funding as AIDS decimated LA gays but it took ACT UP/LA to scream and rudely protest to get funding to help dying friends, lovers and family members a decade later.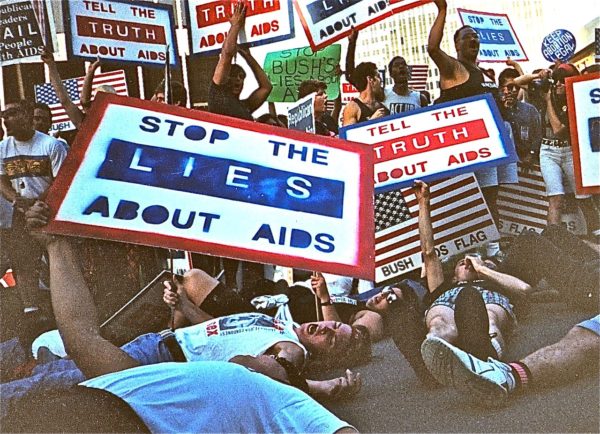 ACT UP/LA protesters (Photo by Karen Ocamb)
Ferrer seems to have no concept of that history nor ongoing societal discrimination – nor does she seem to care. How else explain her flouting HIV and STD Programs Director Mario J. Perez's analysis and recommendations in his Oct. 9, 2019 memo regarding the County's 2018 STD Snapshot?
For instance, his memo says methamphetamine use, "which is associated with sexual behaviors that increase risk for STDs, may be a driving factor in LAC's STD epidemic." His first recommendation: "Improve early detection of cases through testing of at-risk populations."
"We have been trying to work with Dr. Ferrer and DPH for more than a year to find strategic solutions to these issues. We have been sounding the alarm, yet, even as the devastating impacts of these funding changes became apparent, Dr. Ferrer has refused to meet with us directly. The Board of Supervisors needs to act immediately and take responsibility where Dr. Ferrer has failed," said Jean.
After the Center went public, the LA LGBTQ community screamed very loudly, very quickly. Like her Third District predecessors, out Supervisor Sheila Kuehl heard them.
"I share people's concern about this issue," Kuehl told the Los Angeles Blade. "The high local rates of STDs are not acceptable, which is why I and my colleagues voted over a year ago to invest an additional $5 M of local resources to combat STDs.  We only recently heard about these proposed funding cuts.  We are working closely with the Center and the Department of Public Health to resolve the issue and ensure that the Center can continue to serve a vital role in the County's system of free STD testing and treatment services."
But while appreciated, Kuehl, too, misses the point. "It's important to understand that the funding and public health leadership has not kept pace with this rapidly growing epidemic period," Cummings says, as if trying to quiet the scream in his own head. "Even when Sheila says, 'We added $5 million last year,' that's really true and that was really good –but it was nowhere near the amount of money to meet the County-wide need."
The Jan. 27 public protest worked – but only, apparently, because the jammed phone lines meant Ferrer couldn't stay on top of the first case of the "novel coronavirus" in LA. A critical temporary patch was put on the wound until the end of March but there's no permanent solution.

"The Los Angeles LGBT community saved the day. From phone calls to tweets and emails, their voices were heard and ultimately saved these vital services for our community," Jean said in a jubilant press release. "It's a potent reminder of the strength, tenacity, and resilience of our community."
But how did this happen – in the middle of STD epidemics?
It started with that 2007/2008 recession. The financial crisis had hard-to-fix ripple effects, though some feel that for Ferrer to cry poor more than a decade later with a $billion-dollar budget is more of an excuse than reality.
Additionally, when Ferrer met with the Center a year and a half ago and claimed, "We don't have any money," the Center's public policy staff put together a coalition and led the successful effort to get $17 million in the state budget specifically for STD services statewide.
"They needed our help, so we swung into action," Jean tells the Los Angeles Blade.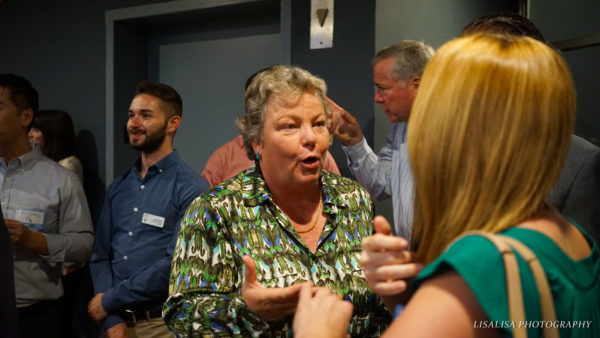 Los Angeles LGBT Center CEO Lorri Jean at opening of West Hollywood clinic (Photo courtesy Los Angeles LGBT Center)
Still, the Center got stiffed.
"The County awards us an amount of money to do X number of testing and treatment services. Because we're so good at what we do and because more and more people in our community increasingly want to come to us for these services, we blow through that contract ceiling about midway through the year," Cummings explains.
"And then we go back to the County and we ask this fundamental question, which we need to be asking them all the time, which is: 'Do you want, as a public health function, to continue testing, diagnosing people and treating people or don't you? Because if you do, there's got to be more money to cover those costs.' Every year they, one way or the other, have figured out how to put enough dollars, in addition to our contract, to keep this going — even though we put more private dollars in every year, as well," Cummings says.
"So the original contract amount may stay the same, but the actual amount of money that the County has put in has increased incrementally over the years – but it has not kept pace with the epidemics."
In other words, the contract awards have been flat funded. But because of the epidemics, they blow their funding cap after six months. The County tells them to continue providing services, for which they are incrementally given more money each year. But it's not enough.
"Which is why we have started to subsidize those programs — and now we're up to the tune of over a million dollars," says Jean. "We felt like, 'Okay, we can handle a little bit of this,' and we didn't want to abandon our community because when we stop testing people for STDs, that means we're also not catching new HIV infections, and we are catching two to three new HIV infections a week in this testing program," Jean says.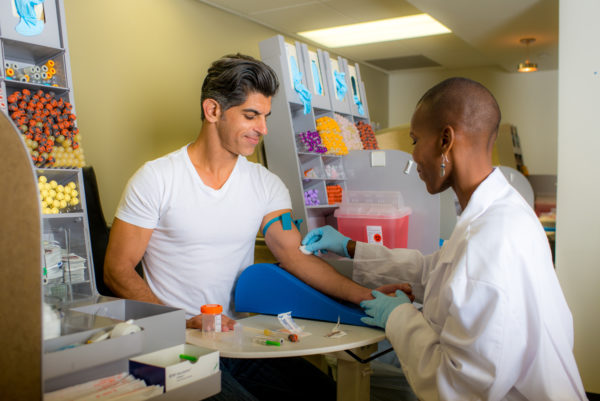 STD testing at Jeffrey Goodman Special Care Clinic (Photo courtesy Los Angeles LGBT Center)
"80% of the people who we're testing in this program are asymptomatic," Jean says. "So that means that they don't know that they have an STD, and if they couldn't get tested with us — because they trust us and they're used to coming to us on a regular basis, they know it's easy, they know it's free, there's no barrier, in and out, and they have peace of mind — if they have to start now paying and if they have insurance, billing their insurance, all of those things, then they're not going to get tested. They're not going to have the same incentive and they're going to be out there spreading disease."
Like AIDS in the 80s, it became another collision of dollars versus  disease.
"It was not financially sustainable to continue seeing so many more STDs that we were seeing, double the number of syphilis cases. Just crazy, crazy increases," says Carpenter. "So we went to the Board of Supervisors and pled our case — which we believe is not just our case, but the case for the entire County of Los Angeles that we need to take better care of this looming epidemic — that they needed to step up in the County."
But about nine months ago came the new, inexplicable RFP (Request For Proposals).
"The thing that put us over the edge this time is that for 40 years, the County has required us to submit sexually transmitted infection labs to particular providers because they are monitoring this as a public health disease control matter. And they have paid for those costs for 40 years," Jean says.
"This time, they put out the RFP — they never said a peep in the RFP about 40 years of practice is going to change — so we submitted our proposals based upon the presumption that it was going to continue as it has for 40 years. And there was nothing in the RFP that said it wouldn't. So, we got our grant, and the crazy thing they did in this RFP is say only one site per organization.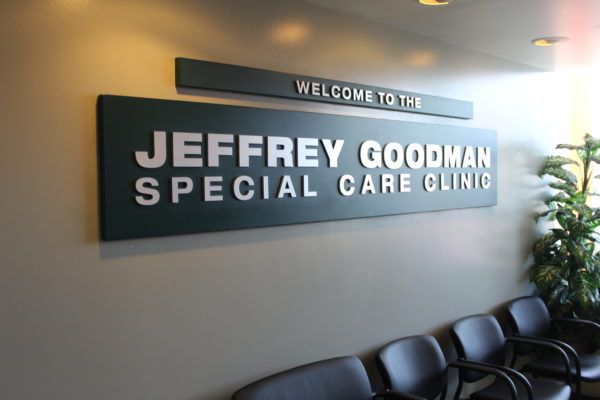 "So we're like flipped out. What are we going to do? We've got West Hollywood and we've got the Jeffrey Goodman Special Care Clinic, and they both test the same amount of people. A ton," Jean says. "So we chose to ask for funding for West Hollywood and we asked for a lot more than what we'd gotten before, because we knew that the Board of Supervisors was supportive of not only maintaining levels of service, but increasing them as the epidemics demand. And so we asked for what we thought was closer to what we really needed. And then we went to the bidder's conference and we raised all these issues."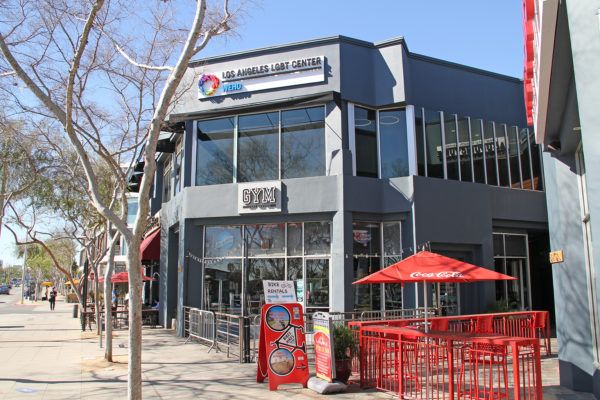 However, Jeans says, while the County staff admitted they didn't realize the impact and acknowledged they'd made a mistake, "they've been unwilling to correct the mistake in all these conversations."
The Center started making plans to shut down free testing services and go public, giving Ferrer ample warning.
"We're not going to go away with our tail between our legs. We're going to take it to our community because we don't think this is what the Board of Supervisors wants. We know this is not what our community wants. We know that this is not in the best interest of public health," says Jean.
DPH did not respond to several requests for comment from the Los Angeles Blade.
But Cummings anticipated their rebuttal.
"Barbara will rebut by saying that the center got a very sizable award this year and that is true," Cummings says. "But here's what's important. They funded four different categories. The first category is core services. That is the actual testing and treatment. The way we do it now, low barrier testing and treatment. That, in fact, was cut more than 50% from what we received last year. The other three categories that were funded, and for us that is a funding in the amount of 1.5 million, were for programs that have never been done before. So these are all good programs to be funded, but failure to find the core services makes everything else irrelevant."
In fact, Cummings says, "if you want to do a real comprehensive public health approach to a tremendous set of epidemics, then you employ all these things simultaneously — but you fund them properly. The answer to what is going on right now is dramatically expanding them. And then we employ a variety of other tactics and programs that increase our ability to reach people who need to be tested and treated. That will then stop the spread of the epidemics.
"The right approach here is expansive and it's comprehensive and it's County-wide," says Cummings. "But it is cheaper than letting these epidemics continue to soar as they are and it's immoral as a public health matter."