January 30, 2020 at 10:25 am PST | by Karen Ocamb
Equality California endorses Buttigieg – why it matters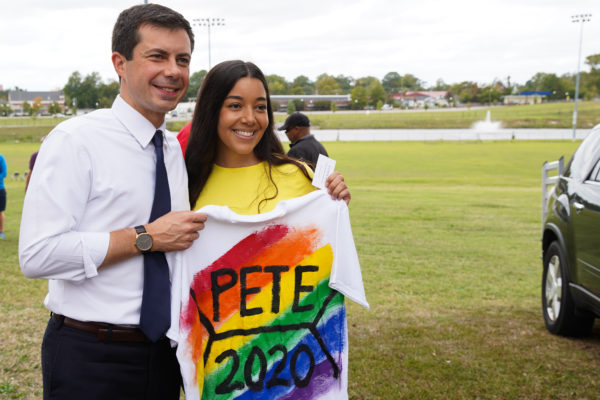 It's crunch time. Monday, Feb. 3 is going to be split screen TV as the world watches the impeachment trial of Donald J. Trump and the first electoral contest between the Democrats who want to replace him as president. And despite growing complaints that the Iowa Caucuses are way too white to represent a changing America – they are still a very big deal.
Heading into Iowa, the latest Monmouth University poll shows former Vice President Joe Biden virtually tied with Vermont Sen. Bernie Sanders, with former South Bend, Indiana Mayor Pete Buttigieg and Massachusetts Sen. Elizabeth Warren virtually tied with Sen. Amy Klobuchar within striking distance  behind them.  But as FiveThirtyEight notes,Iowa Democrats do things differently, using a viability check "that asks voters to switch candidates if their first choice doesn't clear a certain threshold, usually 15 percent of the vote at that caucus site. That makes second choices important, and even opens up the possibility of strategic alliances between the candidates."
Buttigieg has poured a lot of money into his campaign ground game in Iowa and in previous polls, he's come in second as caucus-goers' first choice and first as their second choice. But, as the Washington Blade's Chris Johnson points out, Iowa may now be "do or die" for the out gay candidate. And with so much media attention on his problems winning over African American voter, Politico reports that no matter how he does in Iowa and New Hampshire, he's "on life support" going into South Carolina.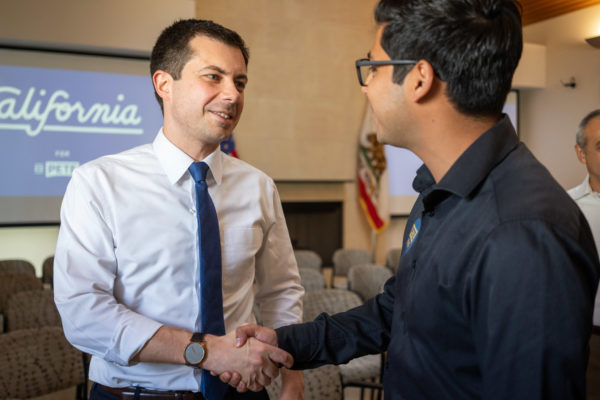 But Buttigieg got a big boost Thursday with the endorsement of Equality California, the nation's largest statewide LGBTQ civil rights organization. Mainstream outlets chocking it up to yet another endorsement in the cascade of hopeful persuaders before Iowa – assuming the endorsement may eventually matter a month from now when Californians hit Super Tuesday — are missing the point. Equality California has an affiliate, Silver State Equality, in Nevada, the early state after South Carolina which holds their caucus on Saturday, Feb. 22 — and Californians start their early vote-by-mail this Monday, the same day as the Iowa Caucuses.
Equality California Executive Director Rick Zbur explains why they chose Pete Buttigieg:
"In our twenty-one-year history, we have endorsed hundreds of openly LGBTQ candidates, but never for president of the United States. That changes today.

"From his comprehensive plan to end the HIV epidemic by 2030 to his commitment to make our schools safe and supportive for LGBTQ students to his specific funding and policy priorities to protect and empower the transgender community — especially transgender women of color, who face an epidemic of violence and persecution — Mayor Pete Buttigieg has the boldest, most comprehensive agenda to achieve full, lived equality for all LGBTQ people of any presidential candidate in the nation's history.

"This will be the most important election in our lifetimes — and the stakes couldn't be higher. Donald Trump and Mike Pence have spent every day of the last three years attacking LGBTQ people and the diverse communities to which we belong: immigrant communities, communities of color, the transgender community, women and religious minorities. Mayor Pete is the best candidate to take on Donald Trump, win back the White House and help lead the fight to create a world that is healthy, just and fully equal for all LGBTQ people.

"While we did not endorse Mayor Pete simply because he's gay, the historic nature of his candidacy has already had a transformational impact on the LGBTQ community. Electing the first openly LGBTQ president will send a message to millions of LGBTQ youth across the country that no dreams are too big and no leadership position is too high.

"The challenges we face are great. But with the power of hope and a bold, progressive vision for the future, there is nothing we cannot achieve. We're ready to roll up our sleeves and get to work."
California Sen. Kamala Harris might have been a tough challenge for Buttigieg with Equality California's endorsement committee if she hadn't dropped out. And the committee was very impressed by Warren and longtime Democratic supporter billionaire Tom Steyer. But in the end, EQCA couldn't resist Mayor Pete who "presented the boldest, most comprehensive plan for full, lived LGBTQ equality and is the best candidate to take on Donald Trump and win."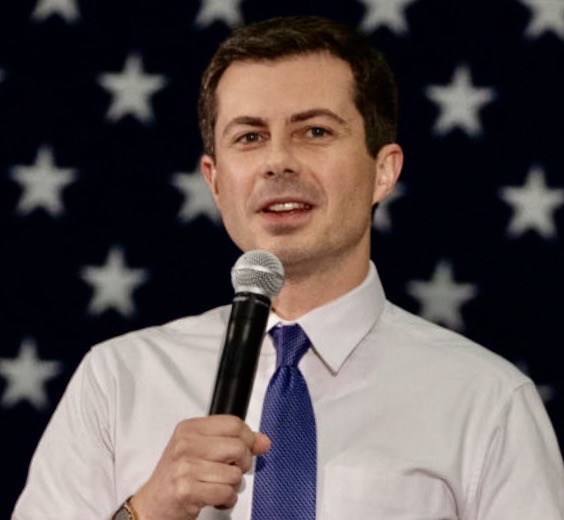 Buttigieg said thank you:
"I'm honored to receive the endorsements of Equality California and Silver State Equality, two organizations that have been unrelenting in their fight for LGBTQ+ people and our push for full equality. My campaign is based around a shared future of belonging for all Americans, no matter their sexual orientation or gender identity. President Trump's attacks on the LGBTQ+ community, especially our trans members, have shown us that the fight for equal rights did not end with marriage equality. I will be the President to continue that fight for equality for all Americans."
LGBTQ Californians are keenly aware that the Trump-Pence Administration is an existential threat to the LGBTQ community and other minorities as Trump continues to try to wreak havoc on this state, in particular. Equality California and Silver State Equality's endorsement brings with it the fierce fight of a California mama bear protecting her children – and Mayor Pete Buttigieg is now the beneficiary of that ferocity.
Photos via Equality California. 
Mayor Pete on MSMBC's Morning Joe on why he's the best candidate to defeat Trump: