Do or die for Buttigieg in Iowa?
Caucuses present key test for gay candidate's viability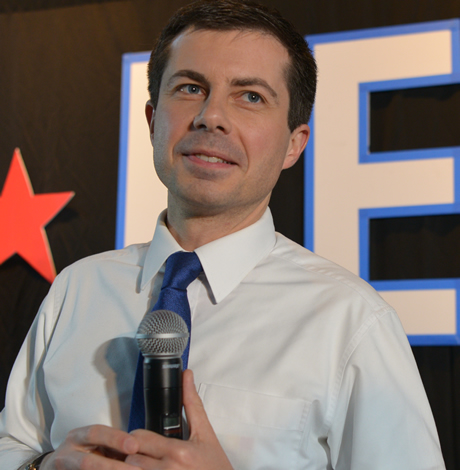 Editor's note: The Blade will have a reporter on the ground in Iowa next week covering the caucuses. Visit washingtonblade.com to follow updated reporting.
With just days to go before the Iowa caucuses on Monday, all eyes will be watching to see which candidate claims the momentum going forward — and a win for Pete Buttigieg is all but essential.
Buttigieg, the first viable gay presidential candidate, will need to win delegates in the Midwestern state near his home in South Bend, Ind., to show he can compete elsewhere in the nation. If he doesn't pull it off, his case will be much harder to make.
Spencer Kimball, a professor in political and sports communication at Emerson College, said a strong performance in Iowa is "vital to a Buttigieg candidacy, and likely for [Sen. Amy] Klobuchar as well."
"I think only one of them gets a ticket out of Iowa because they are both pulling from a similar voting bloc," Kimball said. "Both need the momentum to catapult them onto the national stage as both are struggling nationally and in other early states."
Although Buttigieg was once polling well above his competitors in Iowa, the front-runner status seems to belong to Bernie Sanders now. An Emerson College poll puts his support at 30 percent.
As pointed out by Vox, three of the four latest polls have the Democratic socialist from Vermont as the favored candidate, while former Vice President Joseph Biden is the front-runner in the fourth poll.
Meanwhile, Buttigieg's ranking is now all over the place. The former South Bend mayor is second in the New York Times poll, with 18 percent support, but CBS and Suffolk polls put him in third, while the Emerson poll has him fourth place tied with Elizabeth Warren.
(National polls, in contrast, have Biden in the front-runner position, where he has been since he announced his candidacy for the Democratic nomination last year. Although Biden's performance in Iowa polls, as well as New Hampshire, is comparable to other Democratic candidates, he's polling well ahead of the pack in South Carolina, which has a greater population of black voters.)
One prominent Buttigieg fundraiser who talked to the Blade on condition of anonymity emphasized the critical importance of finishing first or second in Iowa and New Hampshire. The winner in Iowa will see a tremendous boost in fundraising overnight, leading to a big advantage moving forward, the source said. If Buttigieg fails to finish in the top two in those states, he will likely be forced to end his campaign before Super Tuesday, the source added.
Keep in mind the Democratic primary contests aren't winner-take-all like the Republican primary or the Electoral College. Each candidate will be allocated an amount of delegates proportionate to their wins on caucus night.
But what makes the situation demanding is a candidate needs at least 15 percent of support from caucus-goers at any particular site to remain viable. Any candidate with less than that won't be scored by the Iowa Democratic Party to receive delegates in the presidential candidate nominating process at the upcoming Democratic National Convention.
As a result, the winner of the most delegates at the end of the day may be the candidate whose campaign has the greatest ground game and is able to bring out supporters to the caucus. If Buttigieg can pull that off, he may have a strong performance at the end of the day.
On top of that, the Iowa Democratic Party for the first time this year will report out the raw vote total for each of the candidates — both for the beginning and at the end of the caucus. Because a candidate needs to meet the 15 percent threshold to be viable, the numbers could be different at the end.
So that means three sets of results: A vote tally at the beginning, a vote tally at the end and the delegate count. As a result, three different Democratic contenders could claim victory when everything is said and done. Lyz Lenz, a columnist for The Gazette who was a moderator at the GLAAD presidential candidate forum in Iowa on LGBTQ issues, predicted caucus night is "going to be madness."
"It's possible I'm going to be very wrong," Lenz said. "But I think we will see a lot of confusion coming out of the caucuses. There will be three reported counts. And in a very tight race, that's three ways for candidates to claim some sort of victory. So, on to New Hampshire and no one will have to think about ethanol for another four years."
In a related development, Biden took a not-so-veiled swipe at Bernie Sanders for accepting Joe Rogan's support despite comments from the podcast host condemned as transphobic.
Taking to Twitter, Biden drew on comments he made as vice president when he called transgender rights "the civil rights issue of our time," which stands in contrast to the Sanders campaign accepting Rogan's support.
An LGBTQ backlash against Sanders ensued after he promoted the Rogan endorsement on his Twitter account. Among those criticizing Sanders was Human Rights Campaign President Alphonso David, who said, "it is disappointing that the Sanders campaign has accepted and promoted the endorsement."
"The Sanders campaign must reconsider this endorsement and the decision to publicize the views of someone who has consistently attacked and dehumanized marginalized people," David said.
Among other things, Rogan in the past has said a transgender woman athlete is actually a man, has used anti-gay epithets before "retiring" them and compared a black neighborhood to "Planet of the Apes" before admitting the comments were racist.
Amid the backlash, the Sanders campaign didn't retract the endorsement or admonish Rogan for his comments, but instead defended the decision.
"Sharing a big tent requires including those who do not share every one of our beliefs, while always making clear that we will never compromise our values," said Sanders national press secretary Briahna Joy Gray.
ACLU asks investigation of Texas school districts anti-trans policies
Frisco ISD's new bathroom policy & Keller ISD's ban on books referencing gender violate federal rules prohibiting sex-based discrimination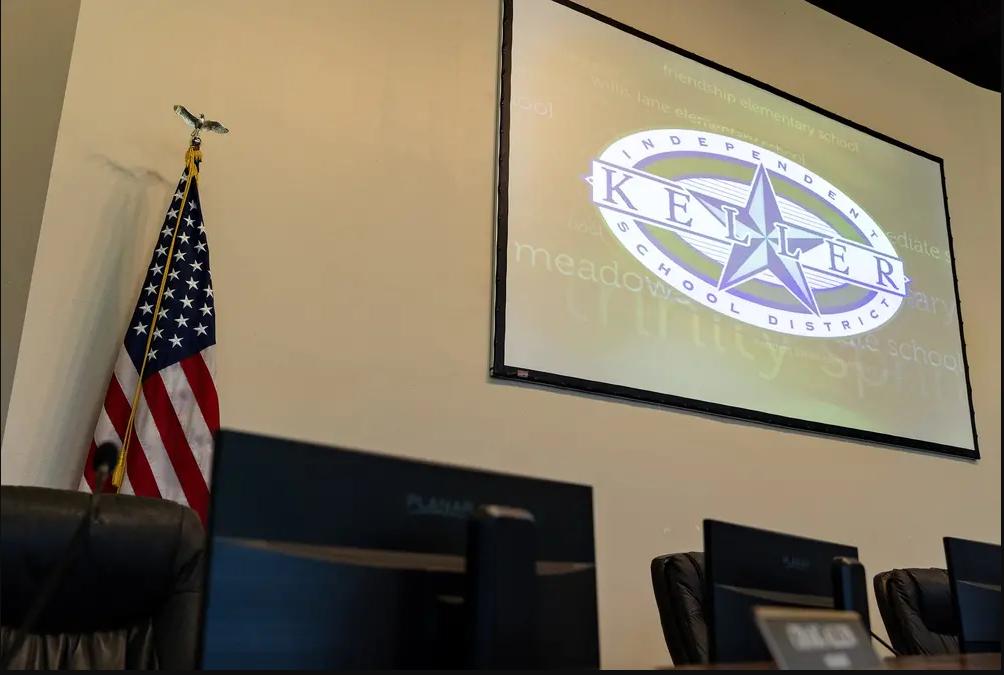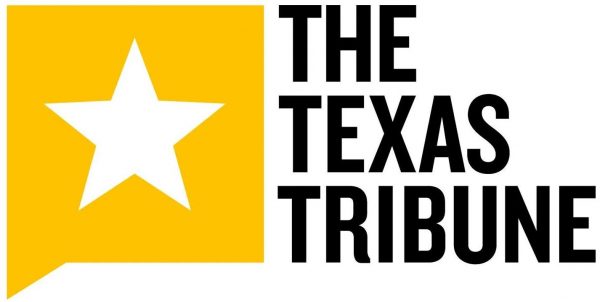 By Brian Lopez | DALLAS – The American Civil Liberties Union of Texas is calling for civil rights investigations into two North Texas school districts over recently implemented anti-transgender policies.
The ACLU, which filed the complaints last week, wants the Department of Education's Office for Civil Rights to investigate the Frisco Independent School District for passing a policy on Nov. 14 requiring students to use bathrooms that align with their gender assigned at birth. The district said it would make accommodations for students who ask to use a private restroom.
The ACLU said Frisco's policy would allow the district to "challenge or second-guess students' official birth certificates."
"It is deeply invasive and unlawful for school administrators to interrogate students' private medical information in this way," the ACLU said in a letter to the Department of Education. "School districts have no right to question students' sexual characteristics such as genitalia, hormones, internal anatomy, or chromosomes."
The ACLU also wants an investigation into the Keller Independent School District, which earlier this month passed a ban on all books that depict or reference transgender and nonbinary people.
"The policy attempts to erase the existence of transgender and non-binary individuals," the ACLU's letter said.
Keller ISD's anti-transgender policy came about six months after three conservative school board members were elected onto the seven-member board. The new members, all of whom received large donations from a Christian political action committee, campaigned on issues like banning books about LGBTQ experiences from school libraries and banning critical race theory, a college-level field of study that explores the idea that racism is embedded in institutions and legal systems.
Public education advocates and Texas teachers have largely said the discipline is not part of the curriculum in Texas public schools but it has become a shorthand for conservative groups to criticize how history and current events are taught with regard to race.
The ACLU claims that Frisco and Keller's policies violate Title IX of the Education Amendments of 1972, which prohibits sex-based discrimination in any school that receives federal funding.
Frisco and Keller are the latest North Texas school districts to have civil rights complaints lodged against them. Earlier this year, the NAACP Legal Defense and Educational Fund filed a similar civil rights complaint against the Carroll Independent School District, based in Southlake, for failing to protect students from discrimination based on their race, sex or gender identity.
Southlake, located between Dallas and Fort Worth, came into the spotlight three years ago after a viral video of white high school students chanting a racist slur prompted community members to share stories of harassment, NBC News reported.
Neither Keller ISD nor Frisco ISD immediately responded to a request for comment.
**********************
Brian Lopez is the Public Education Reporter for The Texas Tribune. He joined the Tribune in August 2021 after a covering local government at the Fort Worth Star-Telegram for a little over a year. The Star-Telegram was his first gig after graduating from the University of Texas at Arlington in May 2020 where he worked for the student-run newspaper The Shorthorn. When not on the job, he's either watching or playing soccer.
The preceding article was previously published by The Texas Tribune and is republished by permission.
**********************
The Texas Tribune is a nonprofit, nonpartisan media organization that informs Texans — and engages with them — about public policy, politics, government and statewide issues.
Quality journalism doesn't come free
Perhaps it goes without saying — but producing quality journalism isn't cheap. At a time when newsroom resources and revenue across the country are declining, The Texas Tribune remains committed to sustaining our mission: creating a more engaged and informed Texas with every story we cover, every event we convene and every newsletter we send. As a nonprofit newsroom, we rely on members to help keep our stories free and our events open to the public. Do you value our journalism? Show us with your support.