Do or die for Buttigieg in Iowa?
Caucuses present key test for gay candidate's viability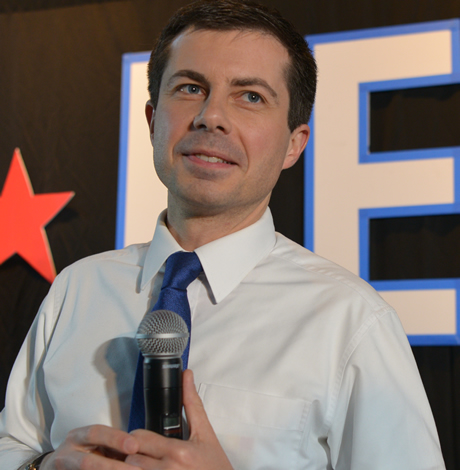 Editor's note: The Blade will have a reporter on the ground in Iowa next week covering the caucuses. Visit washingtonblade.com to follow updated reporting.
With just days to go before the Iowa caucuses on Monday, all eyes will be watching to see which candidate claims the momentum going forward — and a win for Pete Buttigieg is all but essential.
Buttigieg, the first viable gay presidential candidate, will need to win delegates in the Midwestern state near his home in South Bend, Ind., to show he can compete elsewhere in the nation. If he doesn't pull it off, his case will be much harder to make.
Spencer Kimball, a professor in political and sports communication at Emerson College, said a strong performance in Iowa is "vital to a Buttigieg candidacy, and likely for [Sen. Amy] Klobuchar as well."
"I think only one of them gets a ticket out of Iowa because they are both pulling from a similar voting bloc," Kimball said. "Both need the momentum to catapult them onto the national stage as both are struggling nationally and in other early states."
Although Buttigieg was once polling well above his competitors in Iowa, the front-runner status seems to belong to Bernie Sanders now. An Emerson College poll puts his support at 30 percent.
As pointed out by Vox, three of the four latest polls have the Democratic socialist from Vermont as the favored candidate, while former Vice President Joseph Biden is the front-runner in the fourth poll.
Meanwhile, Buttigieg's ranking is now all over the place. The former South Bend mayor is second in the New York Times poll, with 18 percent support, but CBS and Suffolk polls put him in third, while the Emerson poll has him fourth place tied with Elizabeth Warren.
(National polls, in contrast, have Biden in the front-runner position, where he has been since he announced his candidacy for the Democratic nomination last year. Although Biden's performance in Iowa polls, as well as New Hampshire, is comparable to other Democratic candidates, he's polling well ahead of the pack in South Carolina, which has a greater population of black voters.)
One prominent Buttigieg fundraiser who talked to the Blade on condition of anonymity emphasized the critical importance of finishing first or second in Iowa and New Hampshire. The winner in Iowa will see a tremendous boost in fundraising overnight, leading to a big advantage moving forward, the source said. If Buttigieg fails to finish in the top two in those states, he will likely be forced to end his campaign before Super Tuesday, the source added.
Keep in mind the Democratic primary contests aren't winner-take-all like the Republican primary or the Electoral College. Each candidate will be allocated an amount of delegates proportionate to their wins on caucus night.
But what makes the situation demanding is a candidate needs at least 15 percent of support from caucus-goers at any particular site to remain viable. Any candidate with less than that won't be scored by the Iowa Democratic Party to receive delegates in the presidential candidate nominating process at the upcoming Democratic National Convention.
As a result, the winner of the most delegates at the end of the day may be the candidate whose campaign has the greatest ground game and is able to bring out supporters to the caucus. If Buttigieg can pull that off, he may have a strong performance at the end of the day.
On top of that, the Iowa Democratic Party for the first time this year will report out the raw vote total for each of the candidates — both for the beginning and at the end of the caucus. Because a candidate needs to meet the 15 percent threshold to be viable, the numbers could be different at the end.
So that means three sets of results: A vote tally at the beginning, a vote tally at the end and the delegate count. As a result, three different Democratic contenders could claim victory when everything is said and done. Lyz Lenz, a columnist for The Gazette who was a moderator at the GLAAD presidential candidate forum in Iowa on LGBTQ issues, predicted caucus night is "going to be madness."
"It's possible I'm going to be very wrong," Lenz said. "But I think we will see a lot of confusion coming out of the caucuses. There will be three reported counts. And in a very tight race, that's three ways for candidates to claim some sort of victory. So, on to New Hampshire and no one will have to think about ethanol for another four years."
In a related development, Biden took a not-so-veiled swipe at Bernie Sanders for accepting Joe Rogan's support despite comments from the podcast host condemned as transphobic.
Taking to Twitter, Biden drew on comments he made as vice president when he called transgender rights "the civil rights issue of our time," which stands in contrast to the Sanders campaign accepting Rogan's support.
An LGBTQ backlash against Sanders ensued after he promoted the Rogan endorsement on his Twitter account. Among those criticizing Sanders was Human Rights Campaign President Alphonso David, who said, "it is disappointing that the Sanders campaign has accepted and promoted the endorsement."
"The Sanders campaign must reconsider this endorsement and the decision to publicize the views of someone who has consistently attacked and dehumanized marginalized people," David said.
Among other things, Rogan in the past has said a transgender woman athlete is actually a man, has used anti-gay epithets before "retiring" them and compared a black neighborhood to "Planet of the Apes" before admitting the comments were racist.
Amid the backlash, the Sanders campaign didn't retract the endorsement or admonish Rogan for his comments, but instead defended the decision.
"Sharing a big tent requires including those who do not share every one of our beliefs, while always making clear that we will never compromise our values," said Sanders national press secretary Briahna Joy Gray.
Draft of draconian anti-LGBTQ bill in Ghana leaked
Activists and allies could face up to 10 years in prison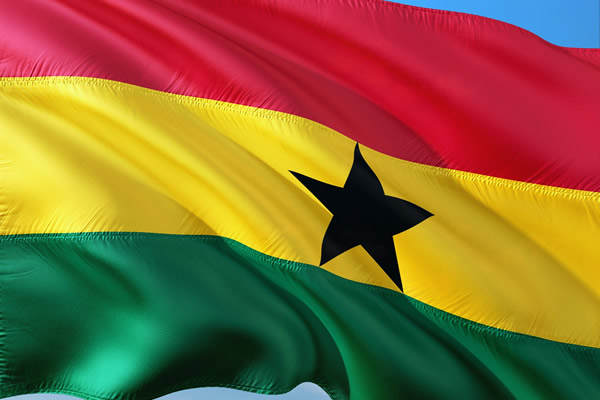 ACCRA, Ghana — A draft of a draconian anti-LGBTQ bill in Ghana has surfaced online.
The "Proper Human Sexual Rights and Ghanaian Family Values Bill" draft is 36-pages long and contains clauses under which LGBTQ people and allies could be sentenced to up to 10 years in prison for supporting and advocating for LGBTQ rights in Ghana. The Guardian newspaper described the proposed measure as "one of the most draconian and sweeping anti-gay laws proposed around the world."
The draft, which has yet to be introduced in the Ghanaian Parliament, details a plethora of behaviors between LGBTQ individuals that would be banned. They include "gross indecency," which is defined as "the public show of amorous relations between or among persons of the same sex." This act, labeled a misdemeanor, can result in "a term of imprisonment no less than six months and not more than one year."
The bill in its current form would additionally propose strict media censorship that would ban media entities and creative individuals from producing content that promotes LGBTQ advocacy. Failure to comply with this provision would result in "not less than five years and not more than 10 years" of imprisonment.
The draft's release follows the May arrest of 21 activists and paralegals who attended a conference on how to advocate for LGBTQ rights.
Rightify Ghana, one of Ghana's most prominent LGBTQ rights groups, released portions of the bill on its Twitter page.
"This bill is a homophobe's dream law," Rightify Ghana's Danny Bediako told Reuters. "The community is shocked at how wide-ranging it is. People are even scared to go out now and some members say they will leave the country if the bill is passed into law. Even those who want to help us will be afraid."
A State Department spokesperson also commented on the situation.
"In Ghana, we are concerned by the increasing anti-LGBTQI+ rhetoric and actions that undermine the human rights of members of that community. We are monitoring the situation closely," the spokesperson told the Los Angeles Blade on Monday in a statement. "In his video address to the [African Union], President Biden affirmed the United States policy to promote the human rights of all individuals, including women and girls, LGBTQI+ individuals, persons with disabilities, and persons of every ethnic background, faith and heritage."
The World Congress of Families, a queerphobic organization, hosted an anti-LGBTQ conference in Ghana in 2019.
"It is clear that this [is] an imported bill with a signature of [the] World Congress of Families (WCF). It is a combination of bills from Russia, Uganda, Nigeria and other places where the WCF [has] been. It's the worst anti-LGBTQ bill ever," says Rightify Ghana on Twitter.
The Human Rights Campaign notes the World Conference of Families during their 2019 conference advocated for the adoption of public policies supporting so-called conversion therapy and attacked sex education and women's rights in Ghana.
The World Conference of Families is an anti-LGBTQ organization based in the U.S. that the Southern Poverty Law Center has designated as a hate group. The World Conference of Families has supported efforts that have further criminalized LGBTQ identity and activity in Russia, Lithuania, Nigeria and Uganda.
"[The WCF] has a long history of exporting its anti-LGBTQ narrative to many parts of Africa, often by framing LGBTQ people and the protection of their human rights as somehow foreign and un-African, a fundamentally inaccurate characterization," says HRC in its report.
The proposed Ghana bill is not unlike other measures on the African continent.
The Nigerian Senate in 2014 passed the "Same-Sex Marriage Prohibition Bill," under which anyone convicted of entering into a same-sex marriage or relationship faced up to 14 years in jail. The measure also criminalized witnessing or supporting LGBTQ-related activities and public displays of same-sex relationships.
Federal Jury convicts Ed Buck in the drug deaths of two Black men
Also convicted on charges of maintaining a drug den, distributing methamphetamine & enticement to cross state lines to engage in prostitution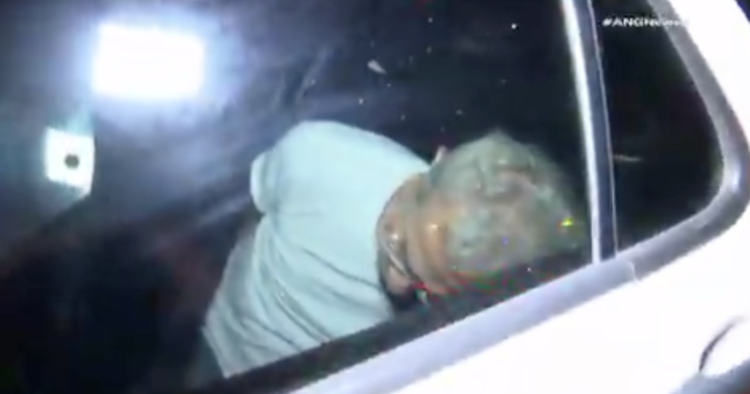 LOS ANGELES – Barely four and a half hours after being handed his case for deliberations, a federal grand jury convicted the former West Hollywood resident and Democratic political activist/donor Ed Buck on the nine-count indictment of charges he supplied the methamphetamine that killed two Black men during 'party-and-play' encounters at his flat.
Buck was also convicted on charges of maintaining a drug den, distributing methamphetamine and enticement to cross state lines to engage in prostitution.
The conviction could mean that Buck, 66, will be facing a sentence where he could spend the rest of his life in prison for his actions that killed Gemmel Moore, 26, in July 2017, and Timothy Dean, 55, in January 2019. The convictions for supplying the meth that resulted in death each carry a minimum sentence of 20 years in prison.
The verdict concluded a two-week trial that featured harrowing testimony of Buck's accusers and victims which was shocking. Prosecutor's use of Buck's seized videos offered jurors a disturbingly graphic look at the chilling indifference displayed by Buck as he victimized those unfortunate to enter his flat.
Buck would solicit his victims on social media platforms, including Grinder, and on Adam4Adam, a gay hook-up site. Buck's profile solicited men who shared his underwear fetish and wanted to "party and play." His profile also contained a 'Rose' emoji which symbolized that he was generous or in plain terms, willing to pay cash for his "party and play."
Jurors heard testimony from several of the Black men victimized that Buck's preference was to personally inject victims, and he pressured or incentivized victims to let him do so, sometimes offering large cash bonuses to coerce a victim to agree to an injection or additional injections. At other times, Buck simply injected victims while they were unconscious.
"I know this has been an arduous, lengthy and difficult process," U.S. District Judge Christine A. Snyder told jurors after she read the verdict shortly after 2 p.m. Pacific.
Christopher Darden, a lawyer for Buck, told the jury his client was on trial "for conduct that millions of people engage in." He dismissed the witnesses against Buck as manipulative escorts and drug abusers who used Buck for his money, the Los Angeles Times reported.
"The evidence is going to show that these grown men made a conscious decision to go to Ed Buck's apartment for whatever reason," Darden said in his opening statement.
Ludlow Creary II, another of Buck's attorneys, argued that his client did nothing more than enjoy party-and-play sessions involving drugs and sex with men he met online. Buck could not be held responsible for the serious medical conditions that caused the deaths of the two men at his apartment 18 months apart, Creary argued in court.
"This is a subculture, a lifestyle that may be shocking to some of us," Creary said during his summation. "Everyone involved was there voluntarily."
The Times noted that Assistant U.S. attorney Chelsea Norell called the defense's strategy "despicable victim shaming."
Buck showed no emotion as he heard the verdicts.
U.S. District Judge Christina Snyder did not set a sentencing date, but scheduled post-trial motions on Aug. 9.
"It was a tremendous honor to vindicate the rights of the victims," Norell told reporters after the verdict was read.
U.S. Appellate Court rules against anti-LGBTQ website designer
In the 2-1 ruling, the court said Colorado had a compelling interest in protecting the "dignity interests" of members of marginalized groups.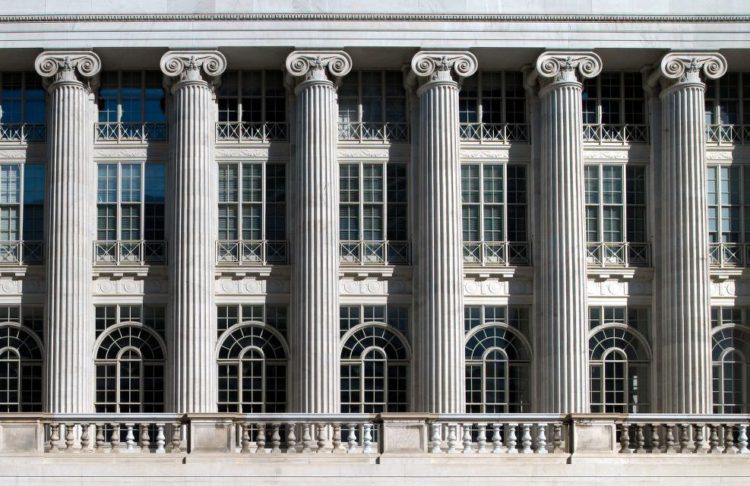 DENVER – A three judge panel of the U.S. 10th Circuit Court of Appeals on Monday ruled against a Lakewood, Colorado based web designer who sued to challenge the state's anti-discrimination law, claiming that it would force her to design wedding websites for same-sex couples which violated her 'Christian' beliefs.
Lorie Smith, represented by anti-LGBTQ legal group, the Alliance Defending Freedom, (ADF)- listed by the Southern Poverty Law Center as an anti-LGBTQ extremist hate group, claimed in court filings that the Colorado law violated Smith's freedom of speech and freedom of religious expression.
In the 2-1 ruling, the panel said Colorado had a compelling interest in protecting the "dignity interests" of members of marginalized groups through its law.
The law that is being challenged by Smith and ADF is the same one that was argued before the U.S. Supreme Court and decided in 2018, Masterpiece Cakeshop, Ltd., et al., Petitioners v. Colorado Civil Rights Commission, et al., in the case of another Lakewood business and individual, Jack Phillips.
The high court in the Masterpiece Bakeshop case narrowly ruled in a 7–2 decision, the Colorado Civil Rights Commission had not acted employing religious neutrality. In the decision Associate Justice Anthony Kennedy, writing for the court majority on Monday, said it is "unexceptional" that Colorado law "can protect gay persons in acquiring products and services on the same terms and conditions that are offered to other members of the public," but at the same time, "the law must be applied in a manner that is neutral toward religion."
The high court however did not rule on the broader intersection of anti-discrimination laws, free exercise of religion, and freedom of speech, and whether a business can invoke religious objections to refuse service to LGBTQ people.
In a statement the ADF's senior counsel, John Bursch noted that the group would appeal Monday's ruling. "The government should never force creative professionals to promote a message or cause with which they disagree. That is quintessential free speech and artistic freedom," Bursch said.
"This really isn't about cake or websites or flowers," Lambda Legal senior counsel Jennifer C. Pizer said in a statement. "It's about protecting LGBTQ people and their families from being subjected to slammed doors, service refusals and public humiliation in countless places – from fertility clinics to funeral homes and everywhere in between."
Lambda Legal, is a legal group that fights for the civil rights of LGBTQ people and had submitted a brief supporting the state's anti-discrimination law in the case.
Colorado Solicitor General Eric Olson questioned whether Smith should even be allowed to challenge the law since she had not started offering wedding websites yet, the Associated Press reported.
But if she did, Olson said, her argument would mean she would refuse to create a website for a hypothetical same-sex couple named Alex and Taylor but agree to make the same one for an opposite-sex couple with the same names. He said that would be discrimination under the Colorado Anti-Discrimination Act, which prohibits discrimination on the basis of sexual orientation.
Judge Mark Beck Briscoe wrote in Monday's majority opinion (303 Creative, et al. v. Elenis, et al.) that "we must also consider the grave harms caused when public accommodations discriminate on the basis of race, religion, sex, or sexual orientation. Combatting such discrimination is, like individual autonomy, `essential' to our democratic ideals."
In his dissent, Chief Judge Timothy Tymkovich wrote that "this case illustrates exactly why we have a First Amendment. Properly applied, the Constitution protects Ms. Smith from the government telling her what to say or do."