Transgender women transferred from ICE detention center in NM
Agency faces growing calls to release all trans detainees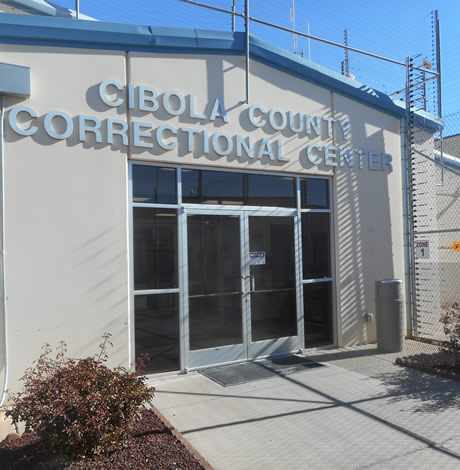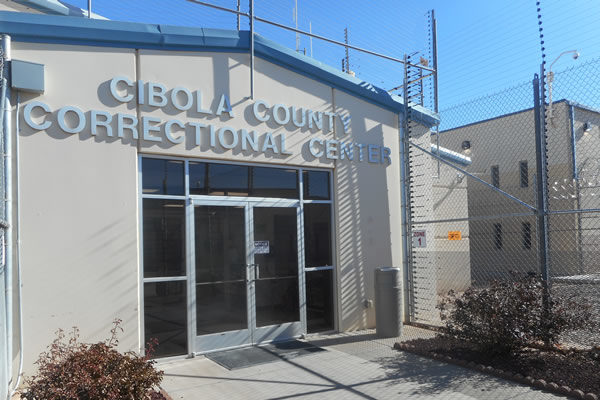 An immigrant advocacy group on Monday said the transgender women who were in U.S. Immigration and Customs Enforcement custody at a privately-run detention center in New Mexico have been moved to other facilities around the country.
The Santa Fe Dreamers Project in a press release said ICE at 3 a.m. on Jan. 21 "without warning" transferred half of the total number of trans women who were detained at the Cibola County Correctional Center in Milan, N.M., to the Aurora Contract Detention Facility near Denver. The Santa Fe Dreamers Project noted ICE on Jan. 25 later transferred the "second half of the group" to the Tacoma Northwest Detention Center in Tacoma, Wash., via a facility in Florence, Ariz.
The GEO Group, a Florida-based company, operates the Aurora and Tacoma Northwest Detention Centers.
Charlie Flewelling, an attorney with the Santa Fe Dreamers Project, on Tuesday told the Los Angeles Blade their organization was in "regular contact with" 29 detainees at the Cibola County Correctional Center. Flewelling said three of them were in solitary confinement or housed with men at the facility, and the remaining 26 detainees were housed in a unit that ICE created specifically for trans women in their custody.
"Santa Fe Dreamers Project is currently working with legal service providers in both locations to ensure a continuity of legal services, including requests for immediate release and legal representation in the event those requests are denied," said the Santa Fe Dreamers Project in their press release.
Flewelling told the Blade that ICE sent one of the detainees to the Otero County Processing Center, a detention facility in Chaparral, N.M., operated by Management and Training Corporation, a Utah-based company.
"To my knowledge we were in regular contact with everyone housed in the trans unit, as well as every trans woman held in solitary as well as with every trans woman held with the men," they said.
CoreCivic, a private company once known as the Corrections Corporation of America, operates the Cibola County Correctional Center that is roughly 80 miles west of Albuquerque, New Mexico's largest city. ICE in 2017 opened the unit for trans women.
The Santa Fe Dreamers Project in its press release suggested ICE "appears to be in the process of closing the unit and transferring all of the women to other detention centers in the U.S."
An ICE official with whom the Blade spoke on Tuesday confirmed 27 detainees "previously housed at the Cibola County Correctional Center" were transferred "to other facilities throughout the country." The official said not all of the detainees who were transferred from the Cibola County Correctional Center are trans women.
"ICE routinely transfers aliens for a number of reasons including available bed space, access to specific health care needs, or due to temporary adverse facility conditions," the official told the Blade.
The official noted ICE "is currently working with its contractor to assess and improve the quality of long-term health care management at the Cibola County Correctional Center."
"In the interim, ICE has found available bed space in other facilities with existing resources to better manage the needs of certain detainees requiring continuous medical case management," said the official.
"ICE will continue to work with the facility operators to ensure those in our custody at the Cibola County Correctional Center reside in a safe, secure, humane environment with access to necessary health care," added the official.
The official did not say whether ICE is plans to close the unit. Flewelling on Wednesday insisted to the Blade it is closed.
"The trans pod is closed, and regardless of if that is permanent or temporary we stand by the statements made in our press release," they said.
Transgender immigrants 'not safe in immigration detention'
The Santa Fe Dreamers Project is among the advocacy groups that have sharply criticized the treatment of trans women at the Cibola County Correctional Center and other detention centers around the country.
Roxsana Hernández, a trans Honduran woman with HIV who had briefly been detained at the Cibola County Correctional Center, died at an Albuquerque hospital on May 25, 2018.
More than two dozen trans women at the Cibola County Correctional Center on June 26, 2019, sent a letter to Trans Queer Pueblo, a Phoenix-based group that advocates on behalf of undocumented LGBTQ immigrants, in which they complained about inadequate medical care and mistreatment from staffers. The detainees wrote the letter two weeks after ICE invited this reporter and a handful of other journalists to tour the facility.
The Santa Fe Dreamers Project on Jan. 16 demanded the release of a trans Salvadoran woman in ICE custody at the Cibola County Correctional Center because she is "in a life-or-death medical crisis."
A 2015 memorandum then-ICE Executive Associate Director of Enforcement and Removal Operations Thomas Homan signed requires personnel to allow trans detainees to identify themselves based on their gender identity on data forms. The directive, among other things, also contains guidelines for a "respectful, safe and secure environment" for trans detainees and requires detention facilities to provide them with access to hormone therapy and other trans-specific health care.
More than 40 Democratic members of the U.S. House of Representatives earlier this month in a letter to Acting ICE Director Matthew Albence and Acting Department of Homeland Security Secretary Chad Wolf called for ICE to release all trans people in their custody. The Santa Fe Dreamers Project and Trans Queer Pueblo are among the more than 80 advocacy groups that made the same demand in their own letter to Albence and Wolf last week.
"Transgender immigrants are simply not safe in immigration detention," reads the groups' letter.
Los Angeles to host Summit of the Americas in June
The U.S. will host the Ninth Summit of the Americas in LA in June 2022 focused on "Building a Sustainable, Resilient, & Equitable Future"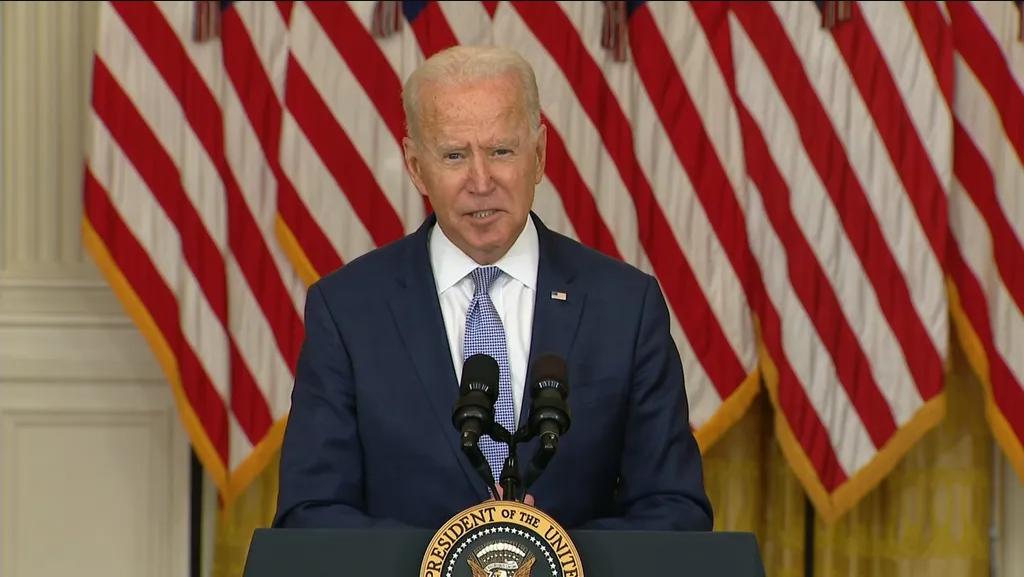 WASHINGTON – The White House announced Tuesday that Los Angeles has been chosen by the Biden administration to host this year's Summit of the Americas, the institutionalized gatherings of the heads of state and government of the Western Hemisphere.
The Summit of the Americas is where leaders discuss common policy issues, affirm shared values and commit to concerted actions at the national and regional level to address continuing and new challenges faced in the Americas.
The United States will host the Ninth Summit of the Americas in Los Angeles in June 2022 with a focus on "Building a Sustainable, Resilient, and Equitable Future" for the Western hemisphere.
"The vital national interests of the United States are inextricably bound to the fortunes of our closest neighbors in the Americas. To that end, the ability of our democracies to close the gap between what we promise and what we deliver depends in no small part on what we do, together, to make it better," President Biden said in his statement.
"The Summit of the Americas is the only hemisphere-wide convening of leaders from the countries of North, South, and Central America and the Caribbean. U.S. leadership in the Summit process underscores our deep and historical commitment to the people of the Western Hemisphere as well as our commitment to realizing the Build Back Better World (B3W) initiative," the statement said.
"Working with the city of Los Angeles, Mayor of Los Angeles Eric Garcetti, and Governor of California Gavin Newsom, the United States looks forward to convening leaders and stakeholders across the hemisphere to advance our shared commitment to economic prosperity, security, human rights, and dignity," the statement added.
U.S. officials hope will help mend diplomatic fences in the Western Hemisphere, officials familiar with the decision told the Los Angeles Times.
The administration is expected to cite the city's "deep and robust" ties throughout the hemisphere as one of the reasons it was selected, according to a White House official speaking on condition of anonymity to discuss the matter ahead of the formal announcement.
Marriage equality plaintiff Obergefell running for Ohio state legislature
Obergefell was the plaintiff seeking marriage rights that led the U.S. Supreme Court to rule in 2015 for same-sex marriage nationwide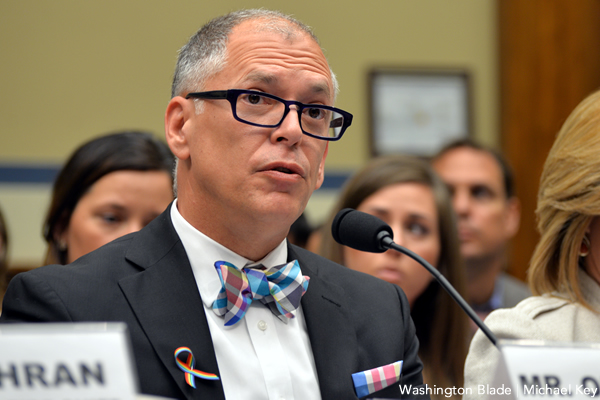 SANDUSKY, Oh. – Jim Obergefell, the lead plaintiff in the litigation that ensured same-sex couples have the right to marry nationwide, announced on Tuesday he'd pursue a new endeavor and run for a seat in the state legislature in his home state of Ohio.
"You deserve a representative who does the right thing, no matter what. You deserve a representative who fights to make things better for everyone," Obergefell said. "I've been part of a national civil rights case that made life better for millions of Americans. Simply put, I fight for what's right and just."
Obergefell, who claims residency in Sandusky, Ohio, is seeking a seat to represent 89th Ohio District, which comprises Erie and Ottawa Counties. A key portion of his announcement was devoted to vowing to protect the Great Lakes adjacent to Ohio.
"We need to invest in our Great Lake, protect our Great Lake, and make the nation envious that Ohio has smartly invested in one of the greatest freshwater assets in the world," Obergefell said.
Obergefell was the named plaintiff in the consolidated litigation of plaintiffs seeking marriage rights that led the U.S. Supreme Court to rule in 2015 for same-sex marriage nationwide. Obergefell was widower to John Arthur, who died of amyotrophic lateral sclerosis, and was seeking the right to be recognized as his spouse on his death certificate. The ruling in the consolidated cases ensured same-sex couples would enjoy the full benefits and responsibilities of marriage.
"We should all be able to participate fully in society and the economy, living in strong communities with great public schools, access to quality healthcare, and with well-paying jobs that allow us to stay in the community we love, with the family we care about," Obergefell said in a statement on his candidacy.
Arizona lawmakers and activists push back against anti-LGBTQ bills
Arizona is no stranger to anti-LGBTQ bills. In 2020 lawmakers sent an anti-LGBTQ education bill to Republican Gov. Ducey's desk- he vetoed it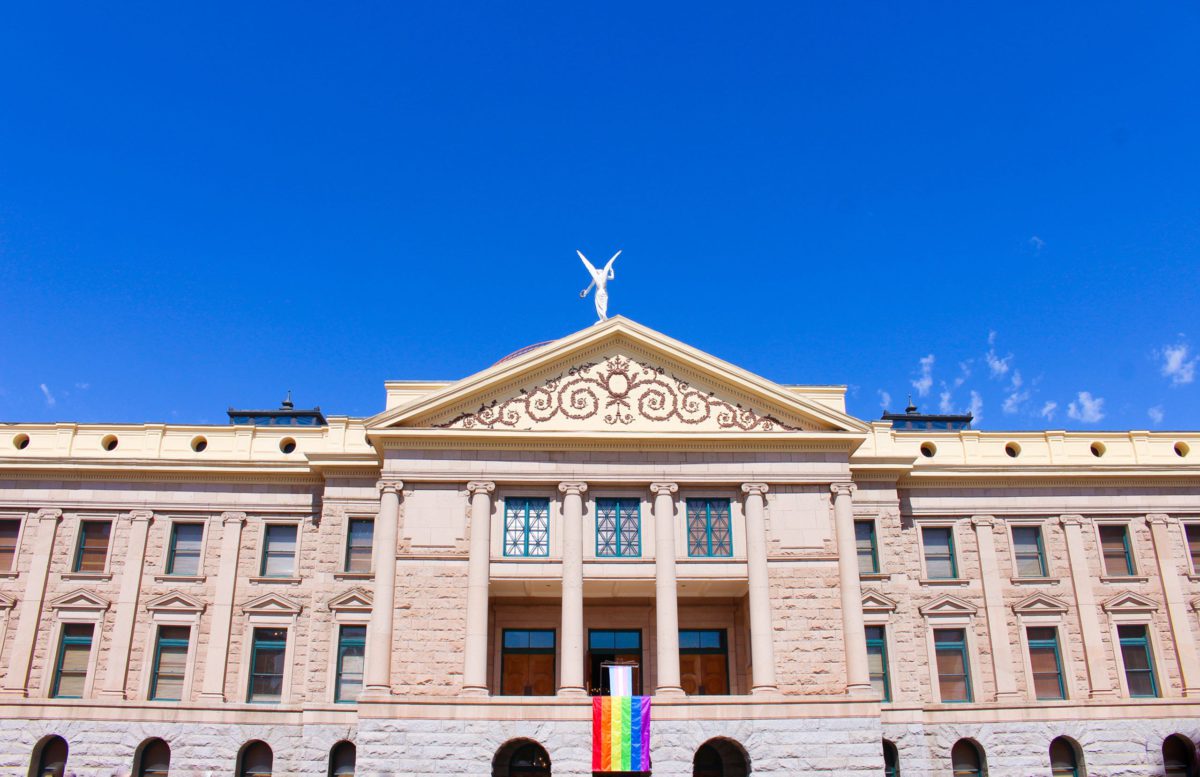 PHOENIX – Political leaders and activists in Arizona are sounding the alarm bells over nearly a dozen anti-LGBTQ bills introduced by Republican lawmakers in the state legislature.
The discriminatory bills – totaling nine to date, according to the Human Rights Campaign (HRC) – mirror much of the anti-LGBTQ bills introduced last year around the country, in what was a record year for legislation attacking the LGBTQ community, particularly trans people.
Three of the bills – Senate Bill 1130, which would ban gender-affirming care for minors, Senate Bill 1165, an anti-trans sports bill, and House Bill 2112, which could prohibit the teaching of racism and sex discrimination – are set for committee meetings this week.
Senate Bill 1130 was introduced by Arizona state Sen. Wendy Rogers, who, as the Blade reported last year, is an outspoken supporter of Donald Trump and a member of the far-right anti-government militia organization Oath Keepers.
Other bills would limit gender markers on official documentation to only "male" and "female," make educators only use incorrect pronouns for students if it differs from their birth certificate and force students to get written permission to join clubs involving gender identity or sexuality.
"This is an attack on human rights," said Arizona state Rep. César Chávez, chairman of the Arizona LGBTQ Legislative Caucus, at a press conference hosted by the HRC. "We're criminalizing individuals for being who they are. On top of that, we're criminalizing doctors and health care workers, individuals that are doing their job."
Sponsors of these bills say that they will benefit their communities and protect women and children. However, Chávez accused the Republican party of wanting to "attack our youth and those individuals who identify as LGBT+."
Lizette Trujillo, a parent of a trans child in Tucson, Arizona, detailed the toll that the proposed legislation takes on her son and her family.
"Legislators in our state are wielding their power to leverage the most vulnerable youth in our state to further their political careers," she said, adding: "This causes irreparable harm on the transgender community."
She also had an urgent message for members of her community: "Help us stop power-hungry legislators in this blatant attack," she said. "Help us stop our government from using parents like me and kids like mine as their political pawns. Transgender kids exist – protect them, believe them, support them and affirm them.
Trujillo, who is also a member of the HRC Foundation's Parents for Transgender Equality National Council, has become accustomed to the fight for her son's rights. In 2019, the HRC featured her for "leading the charge" for LGBTQ-inclusive education within the Tucson Unified School District.
Arizona is no stranger to anti-LGBTQ bills. Last year, state lawmakers sent an anti-LGBTQ education bill to Republican Gov. Doug Ducey's desk. But he ended up vetoing the bill, calling it "broad and overly vague."
Now, pro-LGBTQ lawmakers and activists in the state are readying to push back against such legislation.
According to Bridget Sharpe of HRC Arizona, the group plans to show up to the statehouse and testify against the anti-LGBTQ legislation. She said that is the best way to get results. They will make their first appearance Thursday, where Trujillo will be a speaker.
Chávez wants to have conversations with his colleagues across the aisle, noting that it has "become a rarity here in the Arizona State Legislature," but that they are "very meaningful."
"I will say that it's going to take political will from my Republican colleagues to be able to vote against these bills," he said.