Transgender women transferred from ICE detention center in NM
Agency faces growing calls to release all trans detainees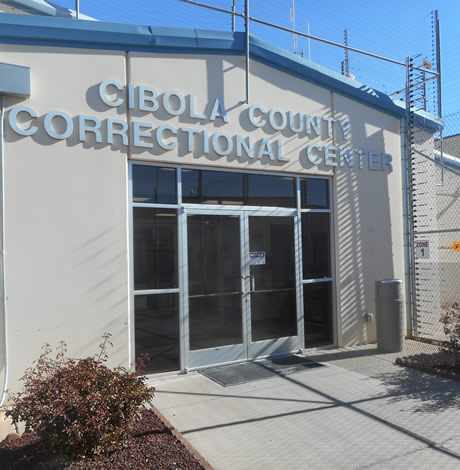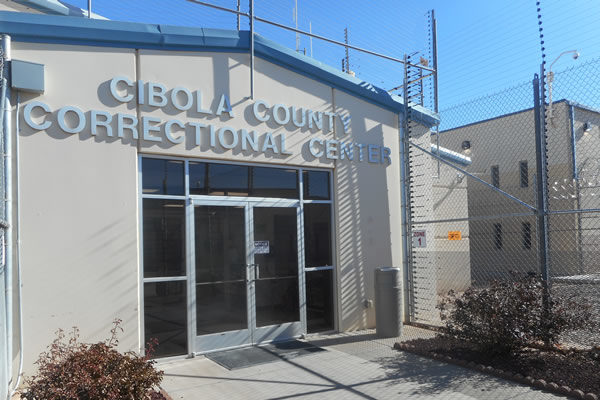 An immigrant advocacy group on Monday said the transgender women who were in U.S. Immigration and Customs Enforcement custody at a privately-run detention center in New Mexico have been moved to other facilities around the country.
The Santa Fe Dreamers Project in a press release said ICE at 3 a.m. on Jan. 21 "without warning" transferred half of the total number of trans women who were detained at the Cibola County Correctional Center in Milan, N.M., to the Aurora Contract Detention Facility near Denver. The Santa Fe Dreamers Project noted ICE on Jan. 25 later transferred the "second half of the group" to the Tacoma Northwest Detention Center in Tacoma, Wash., via a facility in Florence, Ariz.
The GEO Group, a Florida-based company, operates the Aurora and Tacoma Northwest Detention Centers.
Charlie Flewelling, an attorney with the Santa Fe Dreamers Project, on Tuesday told the Los Angeles Blade their organization was in "regular contact with" 29 detainees at the Cibola County Correctional Center. Flewelling said three of them were in solitary confinement or housed with men at the facility, and the remaining 26 detainees were housed in a unit that ICE created specifically for trans women in their custody.
"Santa Fe Dreamers Project is currently working with legal service providers in both locations to ensure a continuity of legal services, including requests for immediate release and legal representation in the event those requests are denied," said the Santa Fe Dreamers Project in their press release.
Flewelling told the Blade that ICE sent one of the detainees to the Otero County Processing Center, a detention facility in Chaparral, N.M., operated by Management and Training Corporation, a Utah-based company.
"To my knowledge we were in regular contact with everyone housed in the trans unit, as well as every trans woman held in solitary as well as with every trans woman held with the men," they said.
CoreCivic, a private company once known as the Corrections Corporation of America, operates the Cibola County Correctional Center that is roughly 80 miles west of Albuquerque, New Mexico's largest city. ICE in 2017 opened the unit for trans women.
The Santa Fe Dreamers Project in its press release suggested ICE "appears to be in the process of closing the unit and transferring all of the women to other detention centers in the U.S."
An ICE official with whom the Blade spoke on Tuesday confirmed 27 detainees "previously housed at the Cibola County Correctional Center" were transferred "to other facilities throughout the country." The official said not all of the detainees who were transferred from the Cibola County Correctional Center are trans women.
"ICE routinely transfers aliens for a number of reasons including available bed space, access to specific health care needs, or due to temporary adverse facility conditions," the official told the Blade.
The official noted ICE "is currently working with its contractor to assess and improve the quality of long-term health care management at the Cibola County Correctional Center."
"In the interim, ICE has found available bed space in other facilities with existing resources to better manage the needs of certain detainees requiring continuous medical case management," said the official.
"ICE will continue to work with the facility operators to ensure those in our custody at the Cibola County Correctional Center reside in a safe, secure, humane environment with access to necessary health care," added the official.
The official did not say whether ICE is plans to close the unit. Flewelling on Wednesday insisted to the Blade it is closed.
"The trans pod is closed, and regardless of if that is permanent or temporary we stand by the statements made in our press release," they said.
Transgender immigrants 'not safe in immigration detention'
The Santa Fe Dreamers Project is among the advocacy groups that have sharply criticized the treatment of trans women at the Cibola County Correctional Center and other detention centers around the country.
Roxsana Hernández, a trans Honduran woman with HIV who had briefly been detained at the Cibola County Correctional Center, died at an Albuquerque hospital on May 25, 2018.
More than two dozen trans women at the Cibola County Correctional Center on June 26, 2019, sent a letter to Trans Queer Pueblo, a Phoenix-based group that advocates on behalf of undocumented LGBTQ immigrants, in which they complained about inadequate medical care and mistreatment from staffers. The detainees wrote the letter two weeks after ICE invited this reporter and a handful of other journalists to tour the facility.
The Santa Fe Dreamers Project on Jan. 16 demanded the release of a trans Salvadoran woman in ICE custody at the Cibola County Correctional Center because she is "in a life-or-death medical crisis."
A 2015 memorandum then-ICE Executive Associate Director of Enforcement and Removal Operations Thomas Homan signed requires personnel to allow trans detainees to identify themselves based on their gender identity on data forms. The directive, among other things, also contains guidelines for a "respectful, safe and secure environment" for trans detainees and requires detention facilities to provide them with access to hormone therapy and other trans-specific health care.
More than 40 Democratic members of the U.S. House of Representatives earlier this month in a letter to Acting ICE Director Matthew Albence and Acting Department of Homeland Security Secretary Chad Wolf called for ICE to release all trans people in their custody. The Santa Fe Dreamers Project and Trans Queer Pueblo are among the more than 80 advocacy groups that made the same demand in their own letter to Albence and Wolf last week.
"Transgender immigrants are simply not safe in immigration detention," reads the groups' letter.
Prominent anti-LGBTQ+ activist running for Texas House
Woodfill has for years been at the helm of conservative Christian and anti-LGBTQ+ movements in Houston and Texas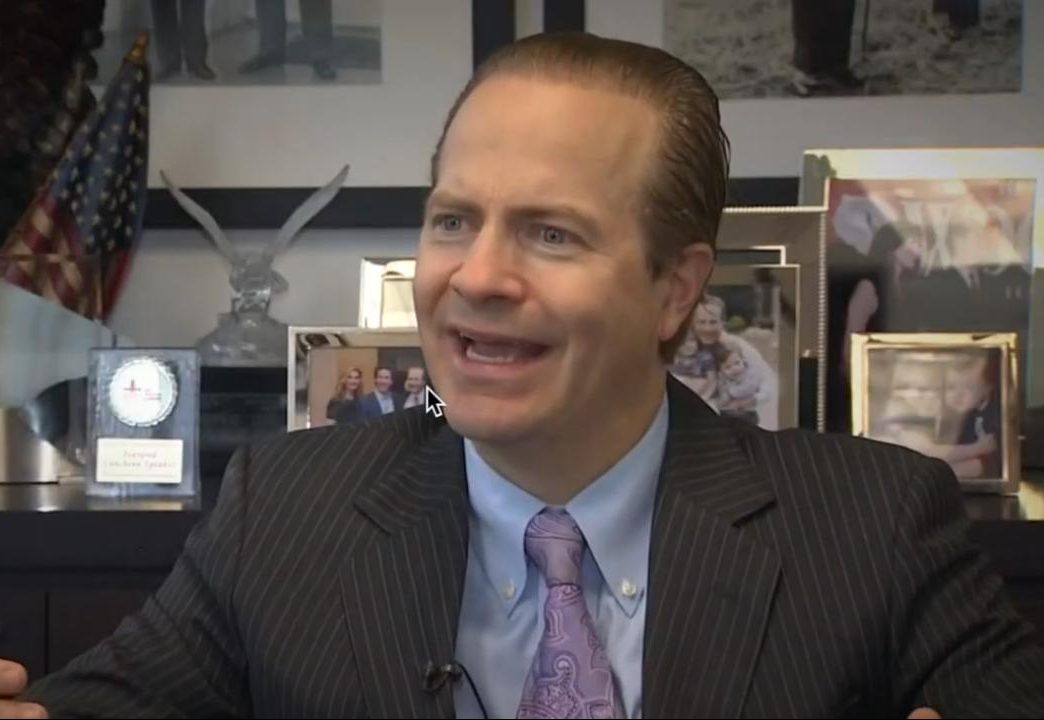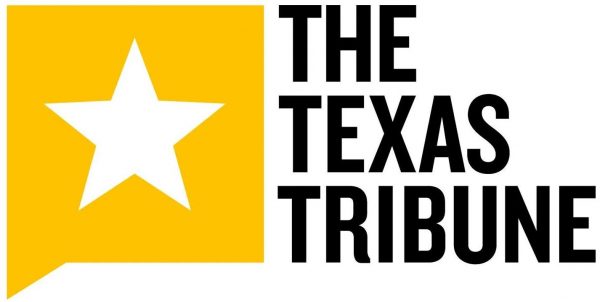 By Robert Downen | HOUSTON, Texas – Prominent anti-LGBTQ+ attorney and former Harris County GOP chair Jared Woodfill is running for the Texas House and to replace House Speaker Dade Phelan.
Woodfill announced his candidacy for House District 138 this week, touting his legal challenges to COVID-19 mandates and LGBTQ+ legislation, and the four "Republican sweeps" that Harris County Republicans saw during his tenure as the local GOP's leader from 2002 to 2014.
He's running against incumbent Republican Rep. Lacey Hull, who was first elected to represent the northwest Houston district in 2020 with backing from Gov. Greg Abbott and U.S. Rep. Dan Crenshaw, R-Houston. Hull was ranked as one of the most conservative members of the Texas House this year based on an analysis of voting records by Rice University political scientist Mark Jones.
Woodfill's campaign has already tried to frame Hull as a Republican in Name Only — RINO — by citing D ratings from two conservative activist groups. His campaign also accuses her of conspiring with Phelan — a longtime nemesis of Woodfill and other ultraconservative Texas Republicans — to "undermine" conservative legislation and impeach Attorney General Ken Paxton.
"The entire episode was an example of why 'RINOs' in Austin must be voted out of office," Woodfill's campaign website states. "Woodfill will be ready on Day 1 to bring decency back to HD 138, and return our conservative grassroots values back to the Texas House of Representatives."
Woodfill and Hull could not be reached for comment Friday.
Woodfill has for years been at the helm of conservative Christian and anti-LGBTQ+ movements in Houston and Texas. In 2015, he and well-known Houston GOP powerbroker and anti-gay activist Dr. Steven Hotze played key roles in the defeat of an ordinance that would have extended equal rights protections to LGBTQ+ Houstonians, during which they compared gay people to Nazis and helped popularize "groomer" rhetoric.
The two have remained close, leading a pro-Paxton fundraising group during the attorney general's impeachment this summer and spearheading legal challenges to COVID-19 closure mandates and election results in Harris County. Woodfill is also representing Hotze in a criminal investigation stemming from a 2020 incident in which a private investigator, allegedly acting at Hotze's behest, held at gunpoint an air-conditioning repairman who he believed was transporting fake ballots.
Woodfill has faced his own legal issues: He has for years been at the center of an ongoing lawsuit in which a man accuses Woodfill's former law partner and Southern Baptist leader Paul Pressler of decades of sexual abuse. In March, The Texas Tribune reported that Woodfill testified under oath that he was alerted in 2004 about child sexual abuse allegations against Pressler, who Woodfill was representing at the time in an assault lawsuit that was settled for $450,000. Despite that, Woodfill continued to work with Pressler, providing him with a string of young, male personal assistants who worked out of Pressler's home. The lawsuit is set for trial early next year.
In 2018, Woodfill was also investigated for money laundering by the Harris County District Attorney's Office after being accused of misappropriating funds from two clients of his law firm, though no charges were filed.
Hull cruised to reelection in HD 138 last year, beating her Democratic opponent Stephanie Morales by 15 percentage points — or about 8,000 votes.
Disclosure: Rice University has been a financial supporter of The Texas Tribune, a nonprofit, nonpartisan news organization that is funded in part by donations from members, foundations and corporate sponsors. Financial supporters play no role in the Tribune's journalism. Find a complete list of them here.
****************************************************************************************
Robert Downen is a reporter covering democracy and the threats to it, including extremism, disinformation and conspiracies. Before joining the Tribune in 2022, he worked for five years at the Houston Chronicle. As a Hearst Media fellow, he developed what would become "Abuse of Faith," a landmark investigation into child sexual abuse in the Southern Baptist Convention that prompted a Department of Justice investigation.
Before coming to Texas, Robert was a business reporter in New York's capital region, and the managing editor of six newspapers in his home state of Illinois. He is a 2014 graduate of Eastern Illinois University.
The preceding article was previously published by The Texas Tribune and is republished by permission.
**********************
Quality journalism doesn't come free
Perhaps it goes without saying — but producing quality journalism isn't cheap. At a time when newsroom resources and revenue across the country are declining, The Texas Tribune remains committed to sustaining our mission: creating a more engaged and informed Texas with every story we cover, every event we convene and every newsletter we send. As a nonprofit newsroom, we rely on members to help keep our stories free and our events open to the public. Do you value our journalism? Show us with your support.
Donation Link Here: (Link)