Wiener's housing bill shelved
Five other LGBT measures head for floor votes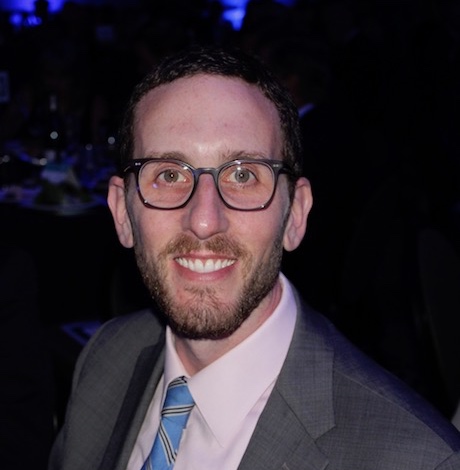 There was something of a legislative explosion in Sacramento heading to May 17, the deadline for the appropriations committees in both chambers to consider bills with costs attached. The Assembly committee looked at 721 bills to shelve or move to the floor while the Senate dealt with 355 bills.
Perhaps the most surprising bill shelved May 16 was SB 50 by out Sen. Scott Wiener of San Francisco. The housing bill would have allowed more density in an effort to impact the housing crisis. It had a wide coalition of support and was endorsed by the Los Angeles Times. But it had strong opposition, too, from groups such as the Coalition to Preserve LA, an AIDS Healthcare Foundation off-shoot, that believe developers would gentrify certain areas and forfeit local government control.
Senate Appropriations Chair Anthony Portantino, who represents Pasadena residents that strongly oppose SB 50, said he feared "unintended consequences" and made SB 50 into a two-year bill to be possibly resurrected in Jan. 2020.
Gov. Newsom said he was "disappointed" with the outcome and faced criticism with out Senate Pro Tem Toni Atkins, who backed her committee chair. "Short of significantly amending the bill and limiting its applications in large swaths of the state, there was no path to move forward this year," Atkins said in the statement.
Five LGBT bills sponsored by Equality California survived the suspense file hearings while two—AB 650, LGBTQ Mortality Data, authored by Assemblymember Evan Low and AB 758, Strengthening California's Equal Pay Act, by Assemblymember Wendy Carrillo, were killed in committee. 
The five headed to the floor for votes are: AB 493: Safe and Supportive Schools Act of 2019 by Asm. Todd Gloria (D-San Diego); AB 307: Homeless Youth Grant Program by Asm. Eloise Gomez Reyes (D-San Bernardino); SB 145: LGBTQ Young People Nondiscrimination in the Sex Offender Registry by Sen. Scott Wiener (D-San Francisco); SB 159: PrEP and PEP Access Expansion by Sen. Scott Wiener (D-San Francisco) and Asm. Todd Gloria (D-San Diego); and SB 132: Transgender Respect, Agency and Dignity Act by Sen. Scott Wiener (D-San Francisco).
"Each of these bills would advance the health and well-being of LGBTQ Californians, while paving the way for other states to follow in California's footsteps. We're grateful to both Committees for their support of these critical policy priorities," said Equality California Executive Director Rick Zbur. 
Some of the bills still face twisted anti-LGBT opposition. SB 145, for example, is cosponsored by LA County District Attorney Jackie Lacey but is described by the anti-LGBT Capitol Resource Institute as: "SB 154 actually provides an out for a sex offender that clearly intended to lure a minor for the sole purpose of committing a felony sex act on them, so long as the offender is 10 year or less in age to the minor."
CRI got it wrong. A Myths v. Facts list prepared by Wiener's office with the LA District Attorney's office says: "FALSE. Senate Bill 145 does not protect anyone from luring children (under 14 years old) or teenagers (above 15 years old) with the intent to commit sexual assault. Furthermore, no one is shielded from registering if the minor is ever under 14 years old. This bill would not apply in that instance, per PC 288(a)."
Governor & First Partner visit VA campus, meet with Calif. veterans
Governor Gavin Newsom today also announced the appointment of Lindsey Sin as Secretary of the California Department of Veterans Affairs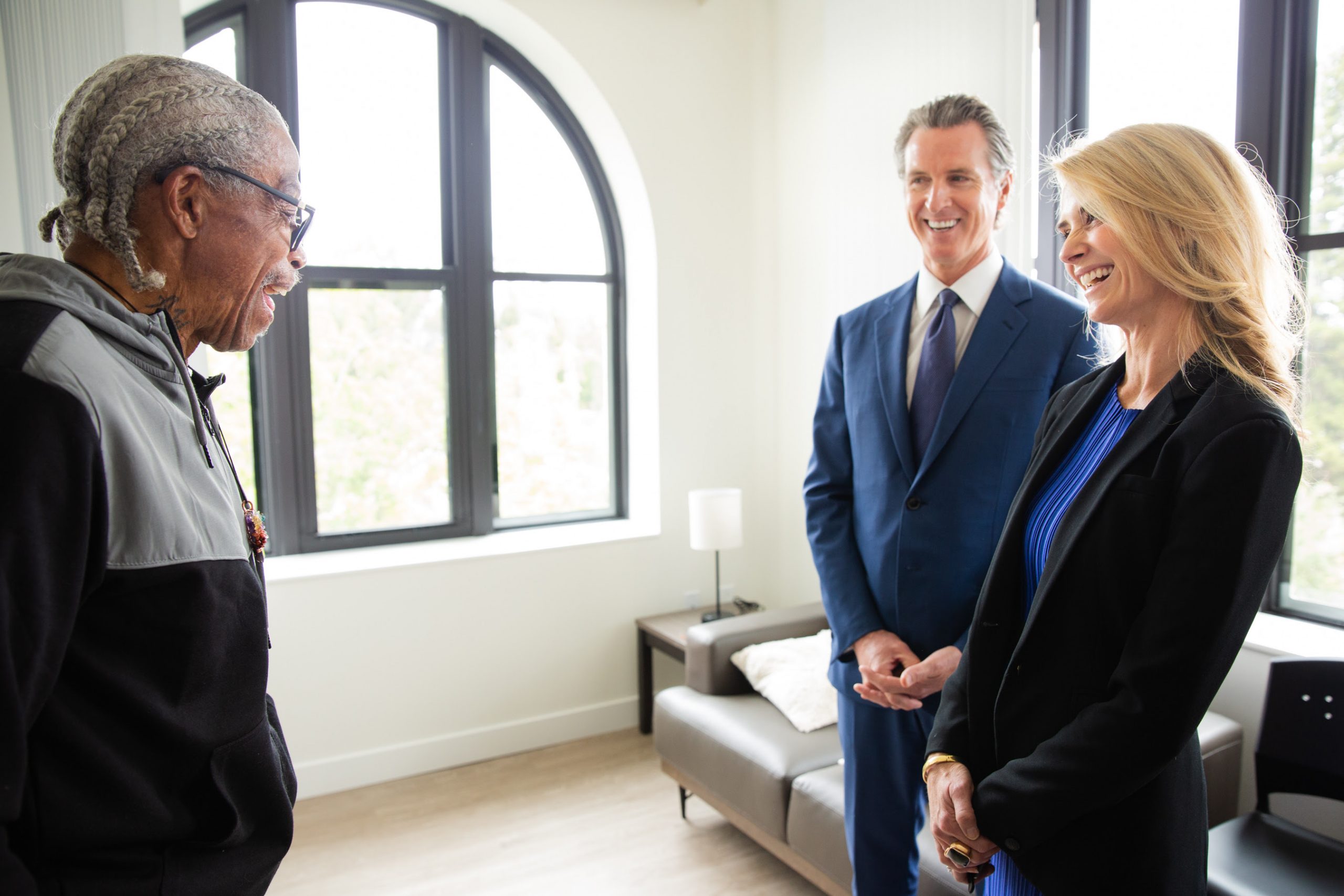 LOS ANGELES – Highlighting the state's historic investments made in behavioral health and housing resources for veterans, Governor Gavin Newsom and First Partner Jennifer Siebel Newsom toured a new supportive housing site at the West Los Angeles Veterans Affairs campus and met with California veterans who are receiving services.
These services, such as housing, have led to unhoused California veterans experiencing behavioral health challenges successfully moving into stable, permanent housing with accessible and affordable services and care for them.
"Our veterans put their lives on the line to serve our country, now we need to serve them in return. Too many veterans can't escape the battlefront, even here on the home front – and because of that, we have lost too many of these heroes to suicide, while many more struggle with other behavioral and physical health concerns," said Governor Newsom. "California is building an accessible network of resources for veterans and their families, while we tackle the deadly stigma around mental health that isolates and endangers so many of our heroes. We are home to the nation's largest population of veterans, who all deserve to be connected, respected, and protected."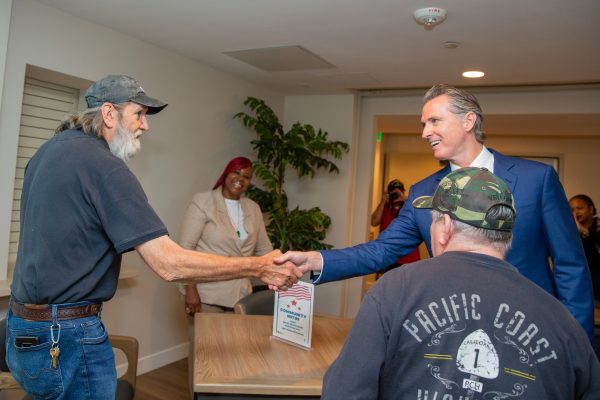 "Veterans and their families make tremendous sacrifices, both physically and mentally in heroic service to our country," said First Partner Siebel Newsom. "It is essential that we honor and support them by ensuring their needs, especially related to mental health, are met when they come home. As we remember and pay tribute to servicemembers we've lost, I'm proud that California has remained steadfast, through policies and investments, in our commitment to the veterans who call this state home."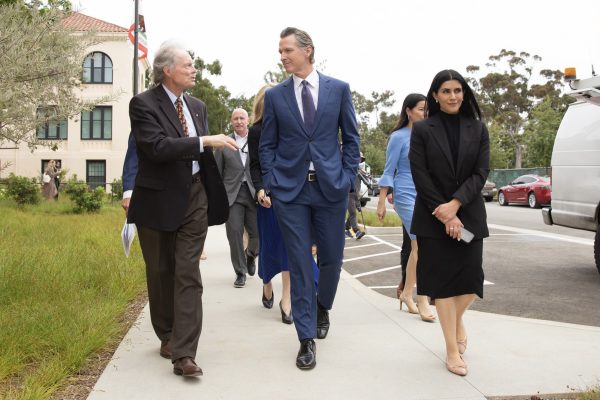 "As Memorial Day approaches, we honor our fallen – those who gave their lives in service to our nation," said Russell Atterberry, Undersecretary at the California Department of Veterans Affairs. "We also remember their sacrifices by caring for the veterans who are still with us. California is creating more housing for veterans and investing in behavioral health services to ensure the well-being of our veterans and their families."
California is home to 1.6 million veterans, the most in the nation. Governor Newsom's investments led to CalVet expanding programs focused on veterans, particularly comprehensive behavioral and mental health services like those offered at the West Los Angeles VA campus.
Key Behavioral Health Programs for California Veterans
California Veterans Health Initiative (CVHI): $50 million investment to coordinate state, local, and community resources to amplify education and outreach efforts, while working to increase capacity so we can serve all our veterans in need.
Veterans Housing and Homelessness Prevention Program (VHHP): Projects are required to provide onsite supportive services which include intensive case management, mental and physical health care, benefits counseling and advocacy, education and employment services, life-skills training, and peer support – an additional investment of $100 million.
Veterans Support to Self-Reliance Pilot Program: $25 million to help California's most vulnerable veterans with the opportunity to age in place, by establishing a baseline of service that will enable them in stable, independent housing.
Behavioral Health Services Program: $1.27 million in ongoing funding to assist County Veterans Service Offices (CVSOs) in enhancing and expanding mental health services through projects that collaborate with the existing community-based system of care.
California Transition Assistance Program (CALTAP): Provides in-person and virtual trainings to service members, veterans and their families throughout the state.
Behavioral Health at the Veterans Homes of California: The eight Veterans Homes of California have hired more clinical social workers, psychologists, and psychiatrists to ensure behavioral health staffing is commensurate with the needs of current and future residents.
Governor Gavin Newsom today also announced the appointment of Lindsey Sin as Secretary of the California Department of Veterans Affairs.
"Lindsey is the definition of a public servant – never losing sight of who she is serving, and tireless in pursuing her mission," said Governor Newsom. "She has dedicated over two decades of her career to our country and this state as an officer in the US Navy and a leader for veterans. She has delivered unprecedented resources to the California veterans' community, with a particular focus on equity and inclusion for the needs of our women veterans. Lindsey's unwavering care and compassion will make her a trusted leader to serve as CalVet Secretary, representing the largest population of veterans in our country."
Lindsey Sin, of Sacramento, has been appointed as the Secretary of the California Department of Veterans Affairs, where she has served in several roles since 2011, including Deputy Secretary of Communications and Deputy Secretary of Women Veterans Affairs.
She was a Veterans Benefits Advisor at California State University, Sacramento from 2010 to 2011. Sin was Lead Veterans Affairs Coordinator at American River College from 2008 to 2010.
She was served as a Cryptologic Technician Interpretive in the Arabic language at the rank of Petty Officer First Class with Naval Aviation Warfare and Naval Aircrew designations in the United States Navy from 1997 to 2005.
Sin earned a Bachelor of Arts degree in History from California State University, Sacramento, and a Master of Business Administration in Entrepreneurship from Drexel University.
This position requires Senate confirmation.