The California Democrats' need for unification
Will impeachment dominate the debates?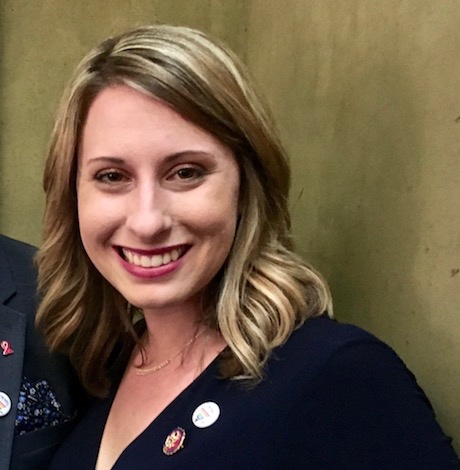 The eyes of the political universe will be on San Francisco as May slides into June and presidential hopefuls descend on the Moscone Center to tango with delegates at the California Democratic Convention. The nation's most populous state final matters in the primaries as the biggest catch of 2020's Super Tuesday next March 3.
For months, many politicos feared grassroots activists would bitterly squabble over who would replace Eric Bauman, the first openly gay chair of the California Democratic Party (CDP) who resigned amid allegations of sexual impropriety. But the imperative of replacing Donald Trump has relegated the chair contest to more of an internal matter, enabling delegates to spend May 31 to June 2 debating how to win the presidency and hold the House.
Seven candidates are vying for CDP chair, with election results announced on June 2. Bay Area activist Kimberly Ellis, whose dramatically contentious challenge to Bauman in 2017 was a shocker to party stalwarts and Daraka Larimore-Hall, a millennial activist primarily based in Santa Barbara, are the top two contenders. But less flashy longtime union organizer Rusty Hicks, who has a slew of endorsements from numerous LGBT politicos such as Los Angeles County Supervisor Sheila Kuehl and LA County Assessor Jeff Prang, appears to be the candidates many are hoping will restore order and the CDP's reputation.
While that party business is going on in the background—as well as the race for new chairs of the LGBT Caucus—delegates will mostly focus on organizing for the big 2020 races, given the 8.6 million registered Democrats in California. Official CDP endorsements will occur at a second state convention in November in Long Beach.
But the San Francisco convention will no doubt also become caught up in impeachment mania. Longtime Democratic strategist House Speaker Nancy Pelosi has been trying to tamp down calls for immediate impeachment hearings but featured speakers on Saturday night are Rep. Adam Schiff, chair of the House Intelligence Committee, and impeachment proponent Rep. Maxine Waters, Chair of the House Finance Committee.
Pelosi argues that the seven House seats flipped in the midterms are held by more moderate Democrats in red districts and impeachment could be the wedge Trump and the Republican National Committee need to flip those seats back to GOP control.
The RNC is already raising money and recruiting challengers in California. "We're very confident we can get those seats back," RNC spokesperson Torunn Sinclair told the San Francisco Chronicle. "There are a lot of folks who want to run against the socialist Democrats who were just elected."
Though the filing deadline for the March 3, 2020 is on Dec. 6, several candidates have already jumped in and secured major backing. GOP businesswoman Young Kim is challenging Rep. Gil Cisneros again in the 39th District in Orange County. Kim was so confident of her win last year—before losing by 7,600 votes—that she went to Washington and posed with other women elected during the midterm elections. She has the backing of House GOP Leader Kevin McCarthy of Bakersfield.
Also being challenged is Rep. Harley Rouda of Laguna Beach in the 48th District. Orange County Supervisor Michelle Steel already has the backing of the conservative Republican Orange County Lincoln Club. Trump named Steele to the President's Advisory Commission on Asian Americans and Pacific Islanders.
Fred Whitaker, chair of the Republican Party of Orange County, tells the Chronicle that San Juan Capistrano Mayor Brian Maryott will be their likely pick to challenge Rep. Mike Levin in the 49th District.
Five Republicans have announced their challenge to Rep. Katie Porter in the 45th District—but that may take some doing. Law professor Porter has become an Internet sensation with her simple, direct schooling of Trump administration officials, most recently Housing and Urban Development Sec. Ben Carson who confused a real estate owned property term (REO) with Oreo cookies.
On May 20, retired Army colonel and Assemblymember Bob Elliott, who represents San Joaquin County's District 5, announced he had received "new information" from the RNC that prompted him to abandon his race to replace Cathleen Galgiani in the state Senate and instead challenge Josh Harder, the Democrat from Turlock, for the 10th Congressional District, according to Recordnet.com. He didn't reveal the "new information."
No Republican has yet emerged to take on Rep. TJ Cox, who won a squeaker against Republican Rep. David Valadao by less than 900 votes.
Anti-LGBT Rep. Duncan Hunter, who was almost defeated by newcomer Ammar Campa-Najjar in the 50th District, has been indicted on federal campaign corruption charges and faces trial in September. In the meantime, he's trying to get an advance pardon from Trump for a Navy SEAL accused of killing civilians in Iraq. Hunter told reporters he doesn't think the Navy will give the SEAL a fair trial, the San Diego Union-Tribune reports.
Rep. Katie Hill, the proud moderate bisexual who defeated anti-LGBT Rep. Steve Knight in the 25th District, was given a leadership role by Speaker Pelosi early on. She already has four GOP challengers and may prove more vulnerable if Democrats take a hard plunge into impeachment. But as Trump flaunts his penchant for authoritarianism, the debate intensifies over how best to uphold the Constitution and the separation of powers.
"We're just getting closer and closer to a point where we have to do something," Hill told Politico. "Each of us is personally struggling because we see on so many levels … where he's committed impeachable offenses."
Politicos everywhere will be looking to California Democrats for direction, clarity and unification, if not a final conclusion.   
Montana Republicans support anti-Trans medical conscience bill
HB 303, which allows medical providers to decline services based on moral or religious beliefs, cleared a key House vote Monday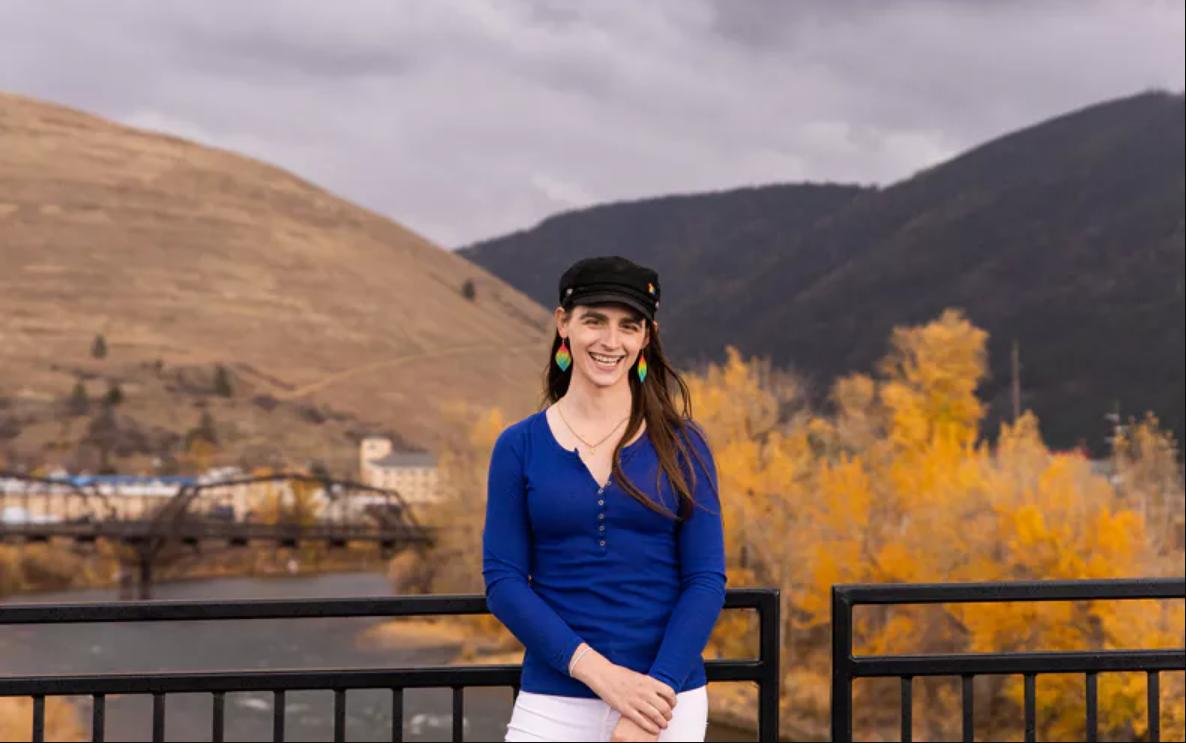 By Mara Silvers | HELENA – State lawmakers in the House of Representatives gave broad approval Monday to a bill that would allow medical providers, health care facilities and insurers to deny services based on "ethical, moral, or religious beliefs or principles," signaling the bill's likely advancement to the Senate this week. 
House Bill 303, sponsored by Rep. Amy Regier, R-Kalispell, passed the Republican-majority chamber largely along party lines, with 65 votes in favor and 35 against, after roughly 20 minutes of debate.
Regier portrayed the bill as a "preservation and protection for medical conscience" in the state for practitioners and health care institutions that object to specific "lifestyle and elective procedures" such as physician aid in dying, prescribing marijuana or opioids, abortion procedures and gender-affirming medical care for transgender people.
"To be clear, this bill would not give the right to refuse to serve a person. It would only apply to the narrow circumstances where a nurse or physician cannot conscientiously perform a specific procedure," Regier said.
A subsection of the bill says it is not meant to conflict with the federal emergency health care access law known as EMTALA as it applies to health care institutions, such as hospitals. But the bill does not provide a holistic exemption for emergency departments and emergency health care providers. When it comes to abortion, for example, the bill would require providers to opt-in to participating in those procedures in writing beforehand.
Similar legislation has had recent success in other states. For instance, a Medical Ethics and Diversity Act was signed into law in South Carolina last spring. The legislation in that state saw support from the Alliance Defending Freedom, a conservative religious advocacy group that is also backing the Montana proposal.
The opposition to South Carolina's legislation, including from transgender patients and LGBTQ advocacy groups, echoes concerns now surfacing in Montana over HB 303. Medical associations and groups, including the Montana Hospital Association, Montana Primary Care Association, Montana Nurses Association and the Montana Medical Association, testified against the bill during a January committee hearing, saying it would put patients' care at risk.
During Monday's debate on the House floor, Democrats reiterated that the bill includes no discrimination protection for patients, and does not guarantee that a patient has a right to access health care even if a specific provider declines to participate in those services. 
Rep. Zooey Zephyr, D-Missoula, told fellow lawmakers the bill would mean transgender people like herself could be turned away from medical services they need.
"What is actually going to happen is it will be a denial based on diagnosis. Something like, I am diagnosed with gender dysphoria," Zephyr said. "And the thing is, that is inherently discriminatory because you cannot pass my diagnosis from who I am. To deny me based on my diagnosis of gender dysphoria is to deny me based on my being a trans woman."
Republican moderates appeared to try and derail the bill by proposing a strategic amendment during Monday's floor session. 
As written, HB 303 does not apply to a "health care institution or health care payer owned or operated by the state or a political subdivision of the state." Some Republican representatives showed interest in striking that provision from the bill, an amendment that would have triggered a higher threshold for the bill to pass because of a specific provision of the state constitution. That amendment, proposed by Rep. Tom Welch, R-Dillon, failed in a 39-61 vote.
Republicans who spoke in support of the bill on the floor said they hoped the bill would protect freedom of expression for medical providers, even those they disagree with.
"I think in this increasingly lack of traditional values and conscience world, and oftentimes profit-driven world, that protection needs to be provided for providers and health care workers that do have those values and do have that conscience," said Rep. Jerry Schilling, R-Circle.
Other Democrats who considered the bill as part of the House Judiciary Committee urged lawmakers to consider the unintended consequences of the bill. Rep. Laura Smith, D-Helena, said she'd heard stories from parents of young children faced with challenging medical circumstances who feared that, had HB 303 been in place, their desires for care would have been trumped by the prerogative or ideology of their providers.
"This is just one of many examples that I receive where medical teams have tried to deny parents' rights to choose procedures for their children," Smith said. "If the bill passes, it will take away parental rights, and your constituents' parental rights, to make these life-and-death procedural and medical decisions for our own children."
The bill ultimately passed with widespread Republican support and one affirmative vote from Rep. Frank Smith, D-Poplar. Four Republican lawmakers joined Democrats in opposition.
If the bill passes a third, non-debatable vote this week, it will then be transmitted to the Senate and assigned to a committee for a second hearing.
Speaking to Montana Free Press Monday afternoon, Regier said she was pleased by the vote margin.
"It's what we all hope for," she said. 
*************************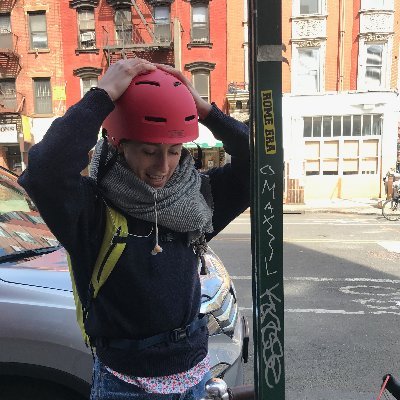 Mara Silvers writes about health and human services stories happening in local communities, the Montana statehouse and the court system. She also produces the Shared State podcast in collaboration with MTPR and YPR. Before joining Montana Free Press, Mara worked in podcast and radio production at Slate and WNYC. She was born and raised in Helena, MT and graduated from Seattle University in 2016.
**********************
The preceding piece was previously published by Montana Free Press and is republished with permission.
SUPPORT A FREE AND INDEPENDENT PRESS
Unbiased, unflinching journalism is critical to our democracy. When you donate to Montana Free Press, you are helping build a newsroom that serves the people of Montana, not advertisers or special interests. (Link)