The California Democrats' need for unification
Will impeachment dominate the debates?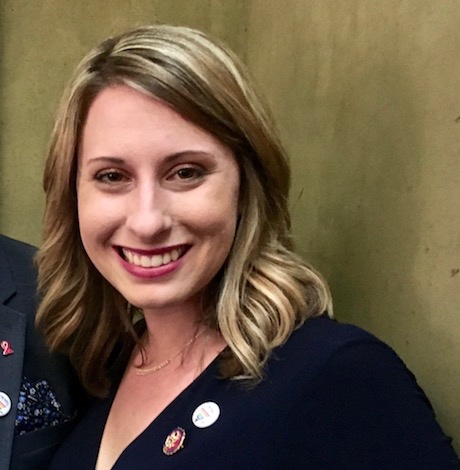 The eyes of the political universe will be on San Francisco as May slides into June and presidential hopefuls descend on the Moscone Center to tango with delegates at the California Democratic Convention. The nation's most populous state final matters in the primaries as the biggest catch of 2020's Super Tuesday next March 3.
For months, many politicos feared grassroots activists would bitterly squabble over who would replace Eric Bauman, the first openly gay chair of the California Democratic Party (CDP) who resigned amid allegations of sexual impropriety. But the imperative of replacing Donald Trump has relegated the chair contest to more of an internal matter, enabling delegates to spend May 31 to June 2 debating how to win the presidency and hold the House.
Seven candidates are vying for CDP chair, with election results announced on June 2. Bay Area activist Kimberly Ellis, whose dramatically contentious challenge to Bauman in 2017 was a shocker to party stalwarts and Daraka Larimore-Hall, a millennial activist primarily based in Santa Barbara, are the top two contenders. But less flashy longtime union organizer Rusty Hicks, who has a slew of endorsements from numerous LGBT politicos such as Los Angeles County Supervisor Sheila Kuehl and LA County Assessor Jeff Prang, appears to be the candidates many are hoping will restore order and the CDP's reputation.
While that party business is going on in the background—as well as the race for new chairs of the LGBT Caucus—delegates will mostly focus on organizing for the big 2020 races, given the 8.6 million registered Democrats in California. Official CDP endorsements will occur at a second state convention in November in Long Beach.
But the San Francisco convention will no doubt also become caught up in impeachment mania. Longtime Democratic strategist House Speaker Nancy Pelosi has been trying to tamp down calls for immediate impeachment hearings but featured speakers on Saturday night are Rep. Adam Schiff, chair of the House Intelligence Committee, and impeachment proponent Rep. Maxine Waters, Chair of the House Finance Committee.
Pelosi argues that the seven House seats flipped in the midterms are held by more moderate Democrats in red districts and impeachment could be the wedge Trump and the Republican National Committee need to flip those seats back to GOP control.
The RNC is already raising money and recruiting challengers in California. "We're very confident we can get those seats back," RNC spokesperson Torunn Sinclair told the San Francisco Chronicle. "There are a lot of folks who want to run against the socialist Democrats who were just elected."
Though the filing deadline for the March 3, 2020 is on Dec. 6, several candidates have already jumped in and secured major backing. GOP businesswoman Young Kim is challenging Rep. Gil Cisneros again in the 39th District in Orange County. Kim was so confident of her win last year—before losing by 7,600 votes—that she went to Washington and posed with other women elected during the midterm elections. She has the backing of House GOP Leader Kevin McCarthy of Bakersfield.
Also being challenged is Rep. Harley Rouda of Laguna Beach in the 48th District. Orange County Supervisor Michelle Steel already has the backing of the conservative Republican Orange County Lincoln Club. Trump named Steele to the President's Advisory Commission on Asian Americans and Pacific Islanders.
Fred Whitaker, chair of the Republican Party of Orange County, tells the Chronicle that San Juan Capistrano Mayor Brian Maryott will be their likely pick to challenge Rep. Mike Levin in the 49th District.
Five Republicans have announced their challenge to Rep. Katie Porter in the 45th District—but that may take some doing. Law professor Porter has become an Internet sensation with her simple, direct schooling of Trump administration officials, most recently Housing and Urban Development Sec. Ben Carson who confused a real estate owned property term (REO) with Oreo cookies.
On May 20, retired Army colonel and Assemblymember Bob Elliott, who represents San Joaquin County's District 5, announced he had received "new information" from the RNC that prompted him to abandon his race to replace Cathleen Galgiani in the state Senate and instead challenge Josh Harder, the Democrat from Turlock, for the 10th Congressional District, according to Recordnet.com. He didn't reveal the "new information."
No Republican has yet emerged to take on Rep. TJ Cox, who won a squeaker against Republican Rep. David Valadao by less than 900 votes.
Anti-LGBT Rep. Duncan Hunter, who was almost defeated by newcomer Ammar Campa-Najjar in the 50th District, has been indicted on federal campaign corruption charges and faces trial in September. In the meantime, he's trying to get an advance pardon from Trump for a Navy SEAL accused of killing civilians in Iraq. Hunter told reporters he doesn't think the Navy will give the SEAL a fair trial, the San Diego Union-Tribune reports.
Rep. Katie Hill, the proud moderate bisexual who defeated anti-LGBT Rep. Steve Knight in the 25th District, was given a leadership role by Speaker Pelosi early on. She already has four GOP challengers and may prove more vulnerable if Democrats take a hard plunge into impeachment. But as Trump flaunts his penchant for authoritarianism, the debate intensifies over how best to uphold the Constitution and the separation of powers.
"We're just getting closer and closer to a point where we have to do something," Hill told Politico. "Each of us is personally struggling because we see on so many levels … where he's committed impeachable offenses."
Politicos everywhere will be looking to California Democrats for direction, clarity and unification, if not a final conclusion.   
Illinois high school investigates 'anti-queer' bathroom survey
A group of students calling themselves the 'Anti-Queer Association' had circulated the so-called survey
ANNA, Il. – An unofficial student survey that made the rounds at the Anna-Jonesboro Community High School located in the Southern tip of Illinois last week has the local LGBTQ+ community angered and LGBTQ+ students alarmed.
A group of students calling themselves the 'Anti-Queer Association' had circulated the so-called survey that asked: "Yes, I want queers to go in the bathroom," or " No, I don't want queer kids to go to the bathroom with us normal people."
Rob Wright, the superintendent told NBC News affiliate WPSD 6 News that school administrators found out about the survey this past Wednesday.
"We began investigating. We're still investigating. At this point in time, I really can't give any information regarding any individuals or discipline measures," said Wright. "But, I can tell you that this type of harassment is taken very seriously and will not be tolerated. And once the investigation is complete, the appropriate discipline will take place where warranted."
The Rainbow Café LGBTQ Center in neighboring Carbondale, Illinois, responded to the survey, "My understanding is that it was an association that was brought upon the students and a parent that's cosigning for it that made the Anti-Queer Association, basically trying to repeal the Keep Youth/Children Safe Act," Michael Coleman a member of the Cafe's board of directors told WPSD. "Basically stating that we are supposed to have inclusive bathrooms for those who are transgender or non-binary or non-conforming," he added.
Coleman also told the station that bullying, harassment and discrimination of any kind is not tolerated.
Noting that the high school's LGBTQ+ students are feeling alarmed and that there are no safe spaces, He said that the message he wanted to convey to those students is to let them know they have a safe space available with his organization. He also shared a message to those responsible for the survey.
"Come to Rainbow Cafe. We offer a plethora of resources and training," he said. "I'm actually the one that does all of the training for different local agencies, schools. We do training on an individual basis as well, so you know, I like to tell people: If you don't know something, learn it. Don't spew hate about it because you don't understand something."
"They really feel very unsafe in that environment in Anna-Jonesboro and that they felt that nothing was going to get done," Coleman said. "That by us taking that stand, that initiative, they really feel like it's not going to happen anymore."
Superintendent Wright said to WPSD that "he is personally disappointed that this happened at the school." The station asked Wright if the staff at the Anna-Jonesboro Community High School will provide counseling to the LGBTQ+ and other students affected. His response was that the school has always had counseling and other resources available to students.
Akron, Ohio non-profit gears up to assist LGBTQ+ young adults
"Although there's a nondiscrimination ordinance for LGBTQ+ people in Akron, he says that Ohio still has a long way to go for LGBTQ+ rights"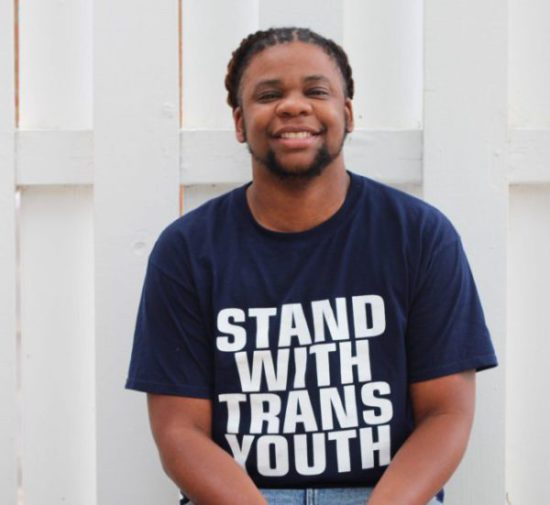 AKRON, Oh. – The Motivate, Educate, Transform and Advocate (META) Center has provided support to Northeast Ohio trans and gender-nonconforming youth from ages 7 to 19 since 2016. Now, Giovonni Santiago, the founder of the Akron, Ohio, based nonprofit, is gearing up to support people in their 20s.
Santiago started the group to "create social change and foster acceptance" by providing housing coordination, legal advocacy, emotional support and community outreach, reports the Akron Beacon Journal.
"Sometimes, it's just allowing people to have a place to go," Santiago told the Beacon Journal. "It's like they don't need to have a conversation. They just need a safe place."
"I do this work because I want other people to live their life authentically," he said.
Santiago says that parents who see their child "expressing differently than society would say they should" seek his help.
"A parent might say, 'Well, my daughter likes to play with trucks'… and it's not just a one-time thing," he told the Beacon Journal. "It might be nothing, and it might be something."
"We want them to know that's not a bad thing," he said. "We want people to feel valid with who they are."
Although META is based in Akron and does much of its work in Northeast Ohio, Santiago says his group has a national impact, helping approximately 200 people a year, according to the Beacon Journal.
"It entails support groups, one-on-one peer support with myself, we send out care packages after individuals have gender-affirming surgery, we offer a clothing closet, so we send clothing to individuals who need clothes," he said.
Santiago, who is also the Northeast Ohio organizer for Equality Ohio, knows first-hand the struggle that trans kids face, as he too is a trans man.
"As trans people, the journey is not just ours," he told the Beacon Journal. "It affects our families, it affects our friends. It affects everyone."
According to the Beacon Journal, he entered the U.S. Air Force during the "don't ask, don't tell" military era. After his Air Force service, Santiago earned a degree in early childhood education and began teaching preschool.
At 27, Santiago began his medical transition at the Louis Stokes Cleveland Veterans Affairs Medical Center in 2013. He tells the Beacon Journal that he was the doctor's first trans patient.
"I was born female, and knew that I belonged in a male body," he said. "So, I tell people that I've been transitioning, and I've been transitioning for eight years."
Santiago is a highly regarded LGBTQ organizer. According to the newspaper, he was named one of Cleveland Magazine's Most Interesting People and honored by NBC Out in 2018.
Although Santiago helped establish a nondiscrimination ordinance for LGBTQ+ people in Akron, he says that Ohio still has a long way to go for LGBTQ+ rights. Santiago added that nearby Cleveland is "No. 4 on the list for where Black trans women are murdered."
"We've always been here, but we've had to live in fear," he said. "Even now in Ohio, there are zero protections for LGBTQ people"
Visalia's city council proclaims October 'LGBTQ history month'
"Thank you to the council for doing this […] When we started this work five years ago, we didn't know how we would be received in the city"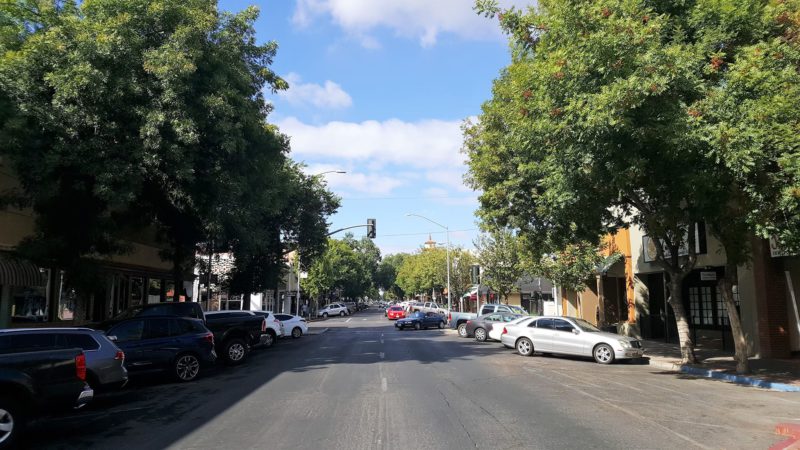 VISALIA, Ca. – In a proclamation this past Monday, the city council paid tribute to The Source LGBTQ+ Center's work in the Visalia LGBTQ+ community, including Tulare and Kings Counties over the past five years. The council also proclaimed October as LGBTQ+ history month presenting 'The Source' a plaque noting the nonprofit's recent expansion.
"In 5 years, The Source has become the largest LGBT center between Los Angeles and Sacramento," the plaque reads in part, The Visalia Times-Delta newspaper reported.
"We started with just an idea that we came up with on Main Street – back when it had antique stores," said Nick Vargas, director of development and cofounder of The Source. "From that idea, other people have joined us and I have been able to do the best work of my life, helping the citizens of Visalia, particularly the LGBTQ youth, those living with HIV, and their families."
On Saturday, the fifth annual Pride Visalia organized by 'The Source' was held at a different time of year and in a brand new location, Valley Strong Ballpark, supported by communications giant T-Mobile. The center's annual Halloween Gala was also held Saturday night at the Bello Vita Venue.
"Thank you to the council for doing this, it means a lot to us. When we started this work five years ago, we didn't know how we would be received in the city," Vargas said. "It means a lot to be here today, I would love it if you all showed up to PRIDE Visalia… but just knowing we have the support of the council and the city, is a lot."
On its website, 'The Source' specifies that the center's mission is to "provide spaces within our communities for the LGBT+ population to Learn, Grow, Belong, Transform, Question + Support."
Visalia, the Tulare County seat, is the gateway to Sequoia National Park, and only forty-one miles south of Fresno located in the conservative San Joaquin Valley region of central California. In Congress, the area, California's 22nd congressional district, is represented by Republican Devin Nunes, who has been unresponsive to LGBTQ+ concerns, having been labeled anti-LGBTQ+ by the Human Rights Campaign and Equality California.
The Times-Delta also reported that The Source is also hosting its first-ever AIDS Walk to raise awareness as well as funds. The walk is scheduled at 11 a.m. on Oct. 30 on NW 2nd Avenue.
Pride Visalia 2021 sponsored by T-Mobile: