LA County DCFS placed LGBT children in harm's way, says California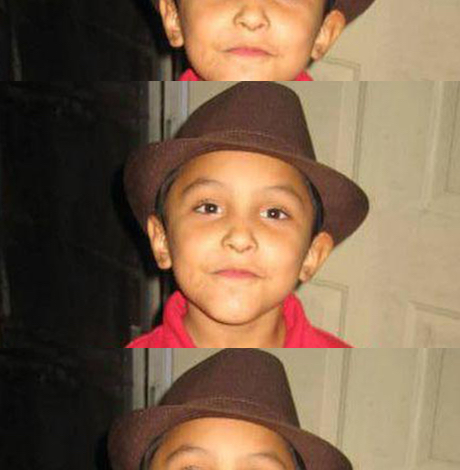 The findings of a state audit released this week of the Los Angeles County's Department of Children and Family Services (DCFS) found that the agency had exposed at-risk children, especially LGBTQ kids, to serious harm.
The audit was requested last summer by state Senators Ricardo Lara (D-Bell Gardens), Scott Wilk (R-Santa Clarita) and Assemblyman Tom Lackey (R-Palmdale), after the death of Anthony Avalos, a 10-year-old Lancaster boy.
Brandon Nichols, deputy director of the Los Angeles County Department of Children and Family Services, told media outlets last June that Avalos had come out as gay. According to Nichols, Avalos "said he liked boys" but declined to provide more details, including whom the boy told and when.
"The department has allowed children to remain in unsafe and abusive situations for months longer than necessary because it did not start or complete investigations within required time frames," the report by the California State Auditor's Office stated.   
The audit was aimed at determining adequate protections in place for LGBTQ youth, who are disproportionately represented among foster youth and who face additional trauma because of having been rejected by their families and others for their sexual orientation or gender expression, the Los Angeles Times reported Wednesday.
According to The Times, the findings in the audit include:
The department's safety and risk assessments — used to decide a child's immediate safety and need for services — have often been late and inaccurate, making it difficult to mitigate risks to children's safety.

The department did not consistently conduct the required home inspections and criminal background checks before placing children with relatives.

Despite budget increases, more social workers and reduced caseloads, the department did not always conduct monthly visits in the child's home to assess the children's well-being.

Reunification assessments, which document caretakers' behavioral problems and evaluate risk, were not completed timely in all but one of the cases reviewed that required an assessment.
The abuse and suspicious death of Anthony Avolos echoed the tragic abuse and death of Gabriel Fernadez, whose mother was given a sentence of life and prison while her boyfriend received the death penalty for the boy's murder.
But the auditor's office also found positive news, the LA Times noted, "despite its problems, numerous indicators point to a department positioned to overcome its challenges."
The Los Angeles County Board of Supervisors has developed a long-term strategic plan to improve DCFS and state officials did find that the overall staff turnover rate was lower than national averages.
Reporting by The Los Angeles Times and the staff of the Los Angeles Blade.
Chicago area LGBTQ+ friendly bakery closing after hate campaign
"Closing our doors is the direct result of the horrific attacks, endless harassment, and unrelenting negative misinformation"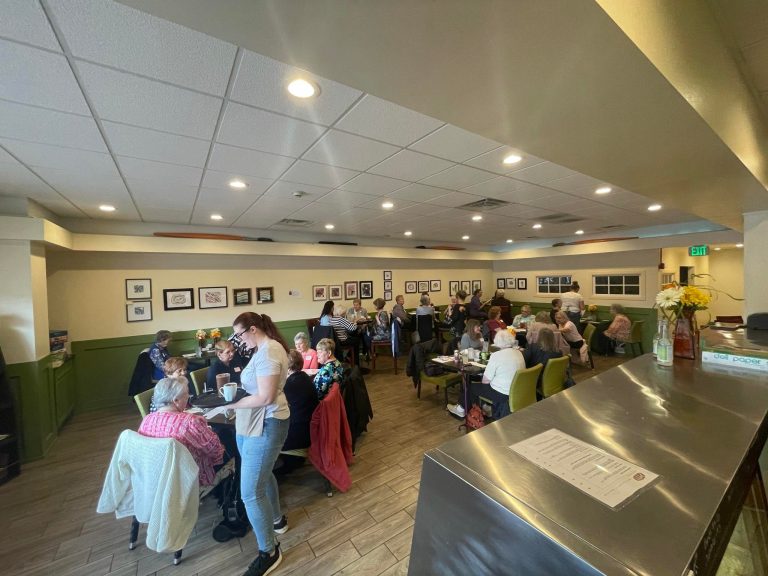 LAKE IN THE HILLS, Il – The owner of UpRising Bakery and Café announced this week on social media that she is permanently closing the doors to her bakery after months of anti-LGBTQ+ stochastic terrorism that had already resulted in a hate crime last July after hosting drag show events and has continued unabated.
Corinna Sac, who opened the bakery in 2021, told media outlets that her shop has drawn criticism from local Proud Boys and other anti-LGBTQ+ groups, has been vandalized and her staff and customers have been harassed.
Sac noted that in recent months after the July incident the online hate-filled harassment and bullying campaign has dramatically increased. In a statement released by her on the shop's social media accounts, Sac wrote: "Closing our doors is the direct result of the horrific attacks, endless harassment, and unrelenting negative misinformation about our establishment in the last eight months. From an award-winning bakery that donates to local organizations and supports diversity and inclusion, we have been rebranded by misinformation as 'gay only' and 'pedophiles.'"
Days after 24-year-old Joseph I. Collins, a local member of the Proud Boys was charged with a hate crime on July 24 for allegedly smashing the establishment's windows and spray-painting hateful messages on the building, the village of Lake in the Hills issued a letter prohibiting UpRising from hosting drag events in the future.
An Illinois police officer told The Los Angeles Blade he suspects conservative officials in Lake in the Hills, frustrated by the controversy over UpRising's drag brunch, decided to enforce an ordinance that had not been enforced in the past. Should they choose to do so selectively, allowing some businesses to host events but not others, he said the scepter of a lawsuit becomes likelier.
Sac noted that the dramatic decrease in sales as a result of the continued harassment which also included protestors and demonstrations at the store as well as the online harassment campaign.
In an interview with local journalist Amie Schaenzer, Sac says that she and her family have been doxxed to include her tax documents posted online and others have slammed her regarding her children, who are 8 and 10 years old, receiving free lunches at school through a state program, which is based on income.
"This has all become increasingly worrisome for us," Sac said. "My kids are not OK with it, they are extremely anxious, they are very scared at home, and it's very stressful for my whole family."
That combined with struggling to keep her business afloat and pay thousand in state taxes led to her announcement this past week to close she told Schaenzer adding that she originally set a March 31 closing date.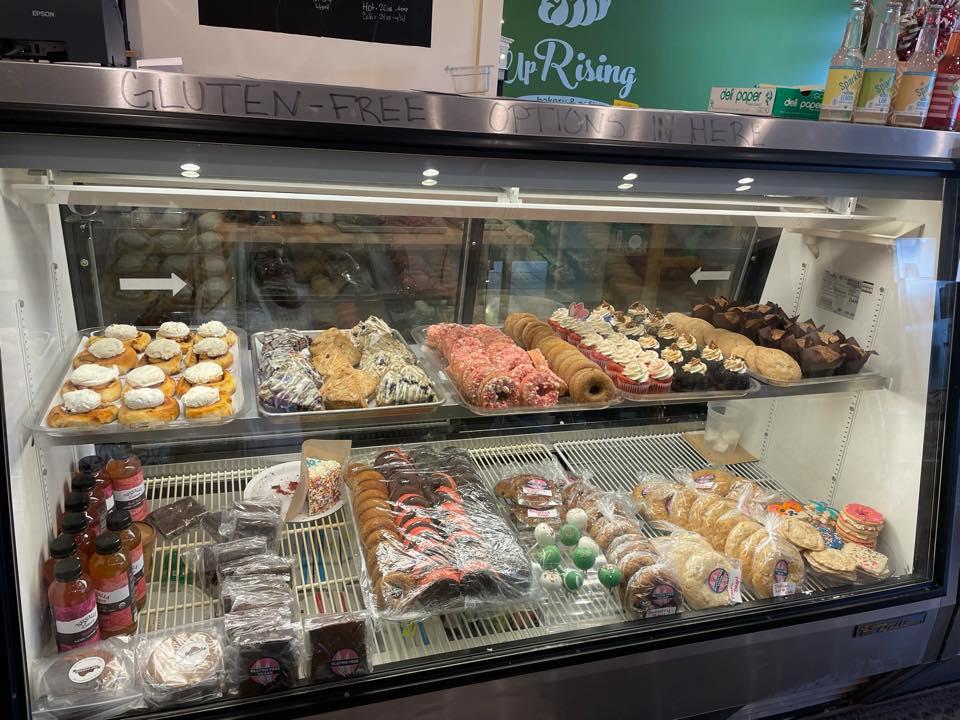 David Goldenberg, an attorney with the Anti-Defamation League, set-up a GoFundMe campaign to help keep the bakery open.
Goldberg wrote: "Sadly, UpRising Bakery is now at risk of closing at the end of March 2023 due to financial challenges brought on after weathering last year's attacks from bigots. People will lose their jobs and those of us who believe in tolerance and love will lose a safe space. We cannot allow the haters to win.
Join me in supporting this incredible small business and team of employees – and ensure the UpRising Bakery stays open for years to come." As of Saturday, March 25, the campaign has raised $43,056.
But Sac told Schaenzer she's unsure if the funds will be enough for her to stay in business.
"We were very resolute in our decision to close," said Sac, adding that she's now in discussions with her team whether to try and stay open. "It means a lot to us that the community did stand up for us and for the fundraiser. Especially considering everything that's been happening here, so, that has been amazing. But we just don't know if we can make it work."
She said she plans to decide in coming days if she will accept the GoFundMe funds in order to keep UpRising Bakery and Café open.
"We don't know what we are going to do, yet we are discussing that as a team over the next two days together, and we will make a collective decision," she said Thursday.