June 7, 2018 at 8:31 pm PDT | by Karen Ocamb
Gabriel Fernandez's mother gets life, boyfriend sentenced to death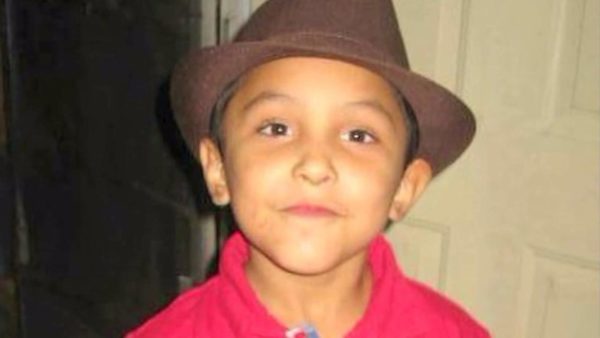 It's been five years that Pearl Sinthia Fernandez called 911 to the Palmdale home that she shared with her boyfriend, Isauro Aguirre. Her 8-year old son Gabriel son was not breathing; he had fallen and hit his head on a dresser, she told sheriff's deputies. 
When paramedics arrived that May 22, 2013, they found Gabriel unconsciousness, naked and not breathing in a bedroom. His skull was cracked, ribs broken, skin burned, with missing teeth and BB pellets embedded in his lungs and groin, according to testimony later reported in the Los Angeles Times. Gabriel died two days later after being removed from life support.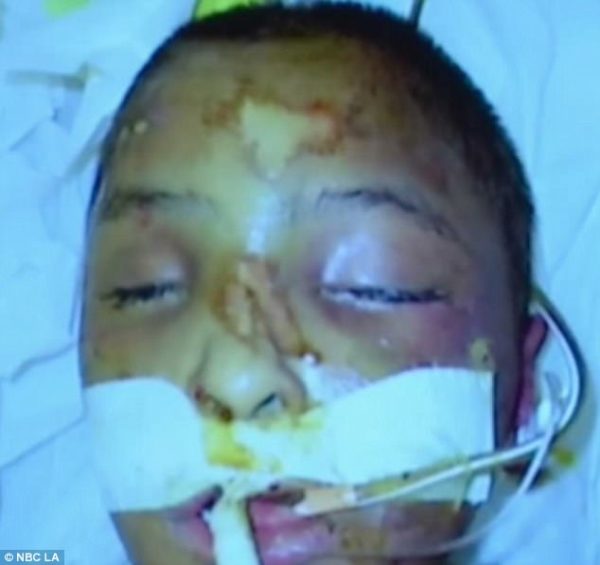 In more than 800 pages of sworn grand jury testimony made public in August 2014, the extent of Gabriel's tortured life was revealed, including the suspicion that he was abused because Aguirre thought the child was gay.
"It was just like every inch of this child had been abused," LA County Fire Department paramedic James Cermak testified. 
"For eight straight months, he was abused, beaten and tortured more severely than many prisoners of war," Deputy District Attorney Jonathan Hatami told the grand jury. The couple not only tortured the boy to death but they tried to hide their abuse with forged doctor's notes and lies to authorities, he added. 
On Nov. 15, 2017, Aguirre, 37, was convicted of first-degree murder for fatally torturing and murdering Gabriel. During the penalty phase of his trial, Hatami told jurors that for months before the murder, Aguirre "reveled in his brutalization, forcing Gabriel to eat cat feces and his own vomit. The boy slept in a small cabinet, the prosecutor said, with his ankles handcuffed, his hands bound and his mouth gagged with a sock," The Times reported. 
"No human with a heart and soul could do that to an innocent little boy," Hatami said. Jurors deliberated for seven hours over three days before recommending the death penalty that December.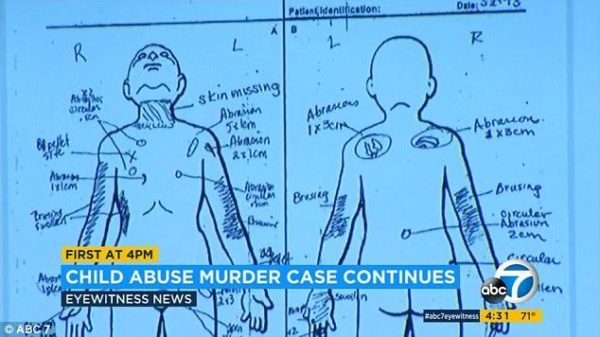 Fernandez pleaded guilty to first-degree murder in February—a plea that included admitting that Gabriel was tortured and his murder was intentional. Her plea also enabled her to avoid the death penalty, which her defense argued would not be appropriate because of her very low IQ and her history of being a victim of abuse and torture herself.  Apparently, Fernandez was taking a massive amount of opioid drugs, including OxyContin and Norco.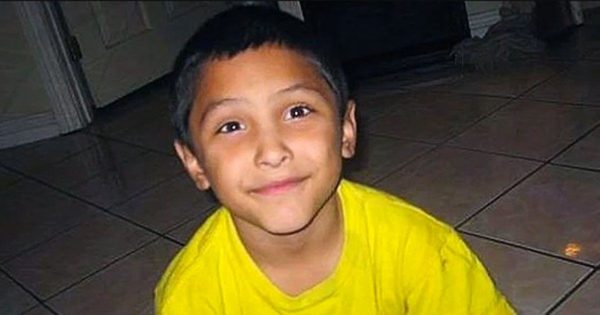 On Thursday, after Deputy Public Defender Michael Sklar argued that Aguirre's death sentence was "grossly disproportionate" with his culpability, Superior Court Judge George G. Lomeli— who sentenced Gabriel's mother, 34, to life in prison without parole and her boyfriend, 37, to death—could not contain his disgust. 
It was the worst case of abuse he'd seen in nearly 20 years on the bench, Lomeli said, abuse that was"horrendous, inhumane and nothing short of evil."
"I hope you think about the pain you caused this child and that it tortures you," Lomeli said. "I rarely say that."
Lomeli cited evidence, such as bashing Gabriel's teeth out with a bat and shooting BB pellets at him, The Times reported, saying that some might call the abuse "animalistic." Except that animals don't do that to their own family.
The torture and murder of Gabriel Fernandez shocked the conscience of the country. In LA County, which has had serious problems with their Department of Children and Family Services, supervisors appointed a child protection czar, initiated a number of child welfare reforms and the DA brought criminal charges against County social workers who visited the home repeatedly and knew of at least six reports of abuse yet failed to removed Gabriel from a clearly dangerous home situation.   
It is unclear whether Aguirre will ever actually be put to death for torturing and murder his 8 year old ward. As of Aug. 2017, 747 inmates are on death row, The Times reports. Only 13 men have been executed since 1978.