Wigs, nails, and politics at RuPaul's DragCon
There's no such thing as too much and nothing more powerful than voting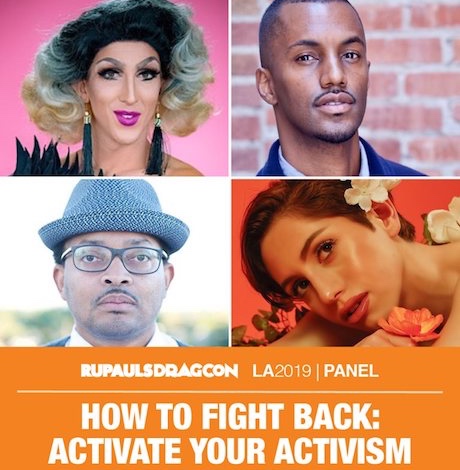 What is RuPaul's DragCon made of?
What is RuPaul's DragCon made of?
Heels and nails and progressive panels                                    
Runway sensations and voter registration  
That's what RuPaul's DragCon is made of.
Wait. What? Politics entwined with entertainment, like a lovingly crafted lace front wig? Oh, yes.
By Mama Ru's divine design, those attending May 24-26's DragCon LA will arrive to find fabulous freebies from exhibit hall vendors, pink carpet selfie ops, and the chance to meet dozens of "Drag Race" queens — 80+ by our count, including Alaska, Trinity K. Bonet, Detox, Alyssa Edwards, Scarlet Envy, Gia Gunn, Vanessa Vanjie Mateo, Trixie Mattel, Ginger Minj, Sharon Needles, Peppermint, Raja, and Latrice Royale.
DragCon attendees will also get a sizable serving of social consciousness that reads for filth our current climate, while providing practical plans of action.
And why not? From bold public displays in the days before Stonewall to the latest YouTube tutorial, donning a dress and tucking one's junk is an inherently political act — more so than ever, perhaps, in a time when haters lambaste your local library's Drag Queen Story Hour and Harford County, Maryland seeks to see bars and restaurants cancel drag shows, rather than be held in contempt of liquor license community standard caveats.
If ever there were a time to stand up for our rights, while celebrating our right to express ourselves, it's now — and DragCon is up to the task, as it has been for quite some time.
"RuPaul's DragCon is committed to getting out the vote," reads a piece of promo material for the Con's 2018 iterations, which notes, "In LA, it hosted a panel and voting campaign with Billy Eichner and his Glam Up the Vote effort with Funny or Die. In NYC, SwingLeft.org will have a prominent presence at the convention, including a booth on the floor which will be the place to register to vote and sign up to volunteer."
Producer and director Jon Mallow, as an advisor to Swing Left, moderated a panel discussion at last year's DragCon NYC. "It was very clear to me," he recalls, of the panel's audience and Con attendees in general, "that there are a lot of people who want to be involved in politics or in some form of political opinion-making."
Titled "The Resistance" and taking place shortly before the midterm elections, Mallow's panel contemplated the role of artist as activist, and served as a primer for fans looking to channel their love drag into tangible forms of activism.
"We talked about people going to political marches or canvassing for candidates they care about. It was interesting to see how practically engaged people have become, since the Trump election," Mallow notes.
Seated alongside panelists including Catherine Vaughan (CEO/Co-founder of the state politics advocacy group Flippable) and New York City Council Speaker Corey Johnson, Bob The Drag Queen declared the mushroom cloud of malaise lingering from 2016's presidential election bombshell to be "not insurmountable. It is completely mountable," he said, challenging those in the audience veer from the tempting paths of apathy and defeatism.
NYC-based drag entertainer and activist Marti Gould Cummings, a member of the 2018 "Resistance" panel, will be helming one of the action-oriented panels at this weekend's DragCon LA.
"How to Fight Back: Activate Your Activism" has Cummings as moderator, with panelists Marcus Ferrell (Chief of Staff at the voter registration-minded New Georgia Project and African American Outreach Director for Bernie Sanders 2016), gender fluid social media influencer Brendan Jordan, and out actor Darryl Stephens ("Noah's Arc").
The founder and a past president of Hell's Kitchen Democrats, a Manhattan political club with membership drawn from its namesake neighborhood, Cummings recently made history (or, more accurately, theirstory), by becoming the first drag queen to have a formal, issues-oriented sit-down with a presidential candidate.
Held in NYC on May 2 at Elmo Restaurant and Lounge, in the heart of the Chelsea gayborhood, the public event saw Cummings in conversation with U.S. Senator Kirsten Gillibrand (D-NY).
"It was really powerful hearing her speak on these issues and listening to her discuss what she has done in the Senate, and what she would do if elected president," Cummings says.
Transgender rights and adoption rights were among the topics, as well as "the importance of fighting for equality for our LGBTQIA community, the importance of people be allowed to serve in the military, and the importance of third gender options on identification."
Regarding their DragCon LA panel, Cummings says, "I hope to be able to discuss the upcoming election and how people can get involved," calling the Con's progressive programming ethos "a great way to reach young people who may be voting for the first time, or their first time will be in a few years, and educate them on the issues."
Cummings walks that walk at their own performances, where they always offer "voter registrations and information about what's happening locally, on the state level, and federally." Asked about the unsolicited injection of politics, Cummings happily notes, "My audiences tend to welcome it."
Another DragCon LA panel sees 20-year-old Ivy Bryan moderating "The Power of Politics," at which she appears as an official representative of HeadCount. The youth-centric "non-partisan organization that works with musicians to promote participation in democracy" stages voter registration drives at concerts, and sponsors programs "that translate the power of music into real action." Their efforts, since 2004, have resulted in the registration of around 500,000 voters.
Bryan booked the panel participants, including musical artists Kelz and Hoodprofet, both of whom have worked with HeadCount on voter registration projects.
"In our panel," Bryan says, "we're looking to explore how influencers are able to make an impact politically, especially within the LGBTQA+ community. We're going to talk about how anyone can get involved, and urge their fans and friends to get involved."
Having attended the 2018 iterations of DragCon LA and NYC as a HeadCount representative, Bryan recalls, "At both, there was plenty of emphasis on how to get politically involved, specifically with calls to action from the runway," aka the Main Stage performance area — where LA saw Billy Eichner encouraging "attendees to register to vote at the HeadCount booth," and NYC saw "RuPaul encouraging fans to contact their legislators."
DragCon has always, Bryan notes, "made an effort to engage attendees politically, and they have a duty to do so, since drag's origins are political. DragCon looks to encourage their attendees to get involved in whatever capacity they're able to, and they offer tools for attendees to get involved on-site."
As for what one does with those tools once outside the Con's inclusive and accepting walls, Bob The Drag Queen's encouraging words at the 2018 "Resistance" panel will always ring true: "There is no 'too little.' There is no 'too much.' There's nothing more powerful than voting."
RuPaul's DragCon LA takes place May 24-26, at The Los Angeles Convention Center. For information, visit rupaulsdragcon.com.
Ellen Degeneres sits down with NBC's Savannah Guthrie
Ellen chats with Savannah Guthrie on Today about her leaving daytime television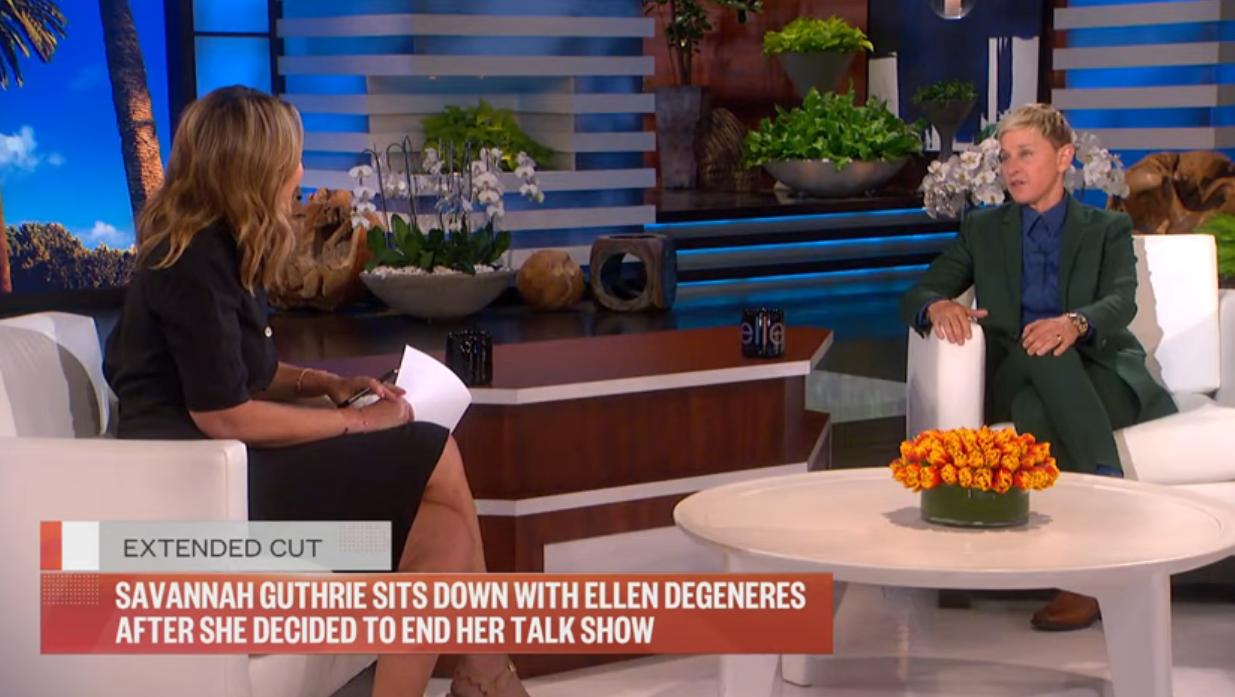 BURBANK – Ellen DeGeneres announced yesterday that she will end her talk show after next season. NBC's Savannah Guthrie speaks with DeGeneres Friday about the decision, which comes 10 months after DeGeneres faced accusations of allowing/running a toxic workplace.
WATCH:
Ellen discusses her departure with Oprah Winfrey
The two powerful women television celebrities shared how each came to the decision for their shows to end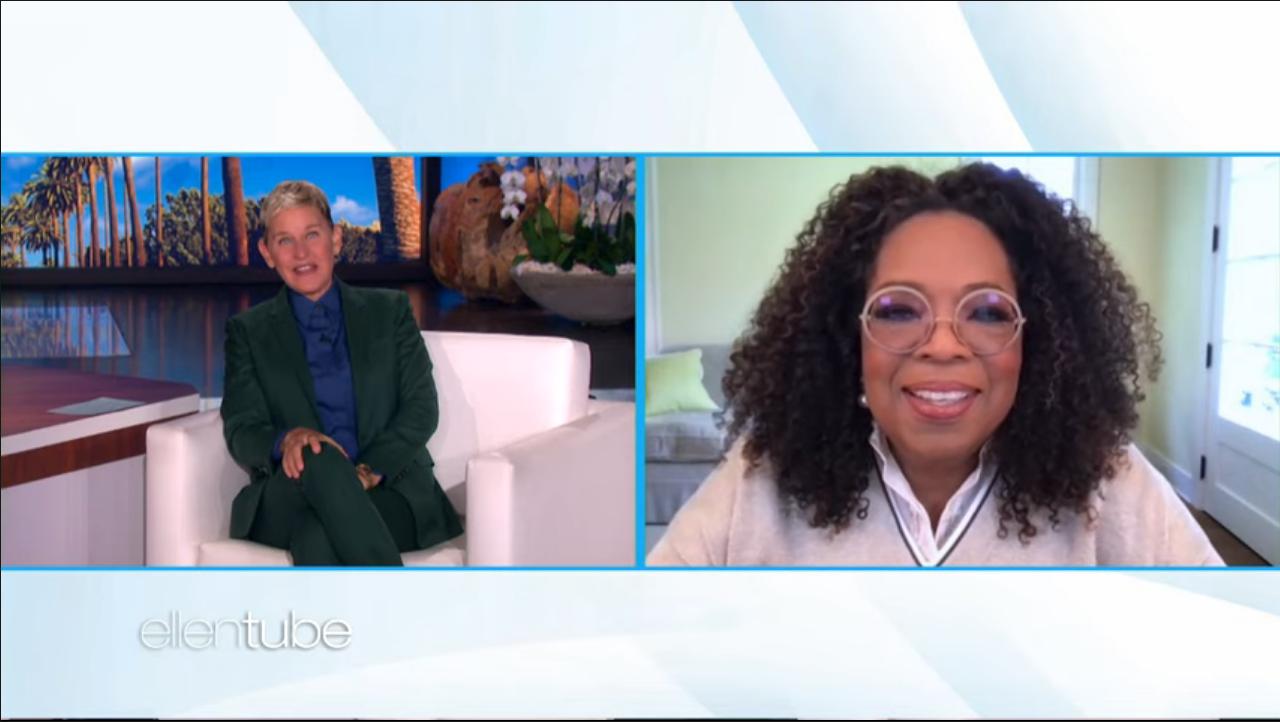 BURBANK – After Ellen DeGeneres announced she would be ending her talk show with Season 19 this week, she had a discussion with invited special guest Oprah Winfrey on Thursday, whose iconic talk show wrapped in 2011 after 25 seasons.
The two powerful women television celebrities shared how each came to the decision for their shows to come to an end, and Winfrey divulged what she misses about her show, and DeGeneres revealed what she will miss about hers.
Winfrey also talked about her new Apple TV+ mental health docuseries "The Me You Can't See," which she co-created and executive produces with the Duke of Sussex, Prince Harry.
WATCH:
Elton John and Years & Years give a fabulous performance at the 2021 Brit Awards
Elton John's & Years & Years' BRIT Awards 2021 song 'It's a Sin' released in support of Elton John AIDS Foundation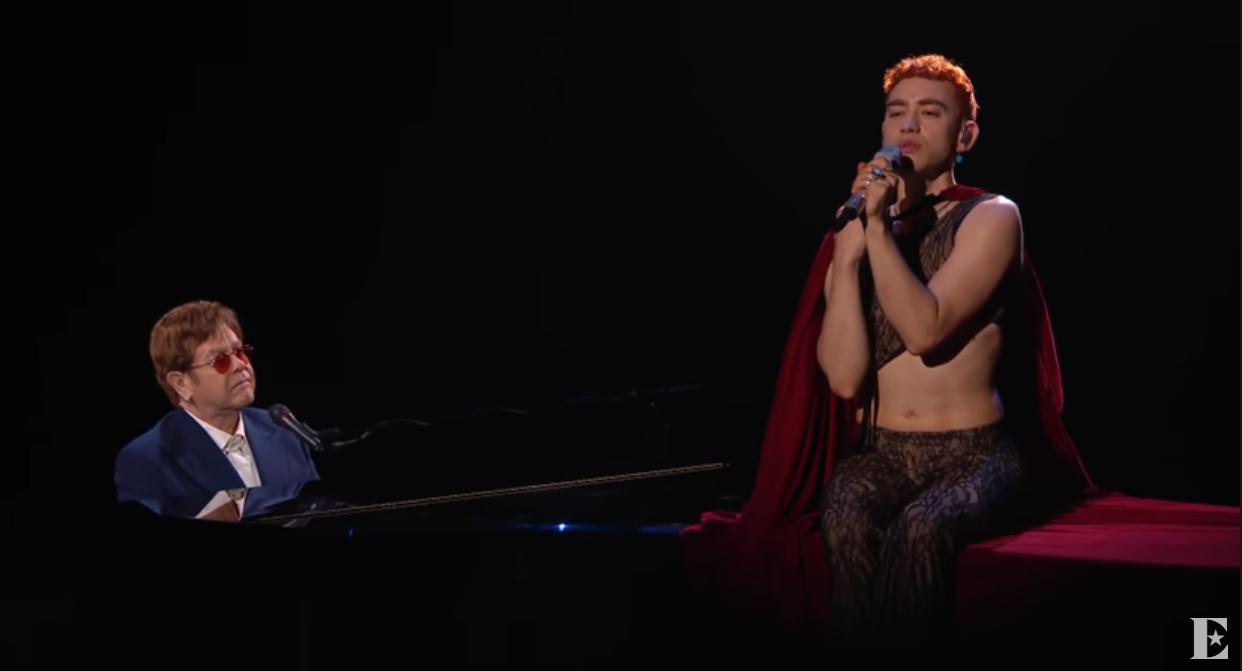 LONDON – In a show stopping performance Tuesday, Sir Elton John and Olly Thornton both who are British musicians, singer-songwriters, actors, and LGBTQ advocates- Thornton performs as Years & Years, rendered their new version of the Pet Shop Boys classic single 'It's a Sin'.
John's and Years & Years' BRIT Awards 2021 performance of the Pet Shop Boys classic single 'It's a Sin' was released in support of the Elton John AIDS Foundation.
WATCH:
LISTEN TO It's a sin HERE: https://EltonJohnYearsandYears.lnk.to…
DONATE TO EJAF HERE: https://donate.eltonjohnaidsfoundatio…