Trump reveals 'LGBTQ for Trump' T-shirts for Pride
The unveiling baffles LGBTQ advocates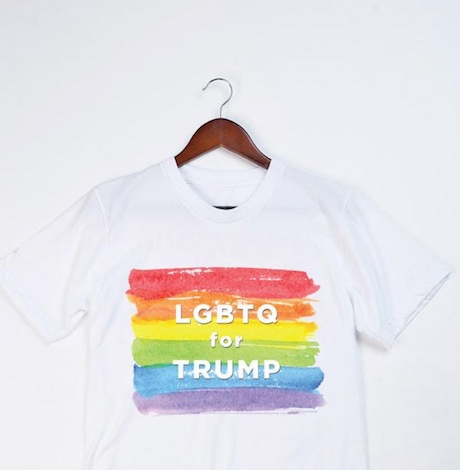 As Pride month approaches and corporations get in on the Pride action with rainbow-colored products galore, Donald Trump has now unveiled his own Pride merchandise.
The shirt, described as an "exclusive equality tee," features the words "LGBTQ for Trump" written in white font over a rainbow background. The T-shirts are available in sizes S to 3XL and retail for $24.
In 2016, Trump vowed that he would "do everything in my power to protect our LGBTQ citizens from the violence and oppression of a hateful foreign ideology."
However, after taking office the Trump administration wiped any mention of LGBT rights from the White House website. As his days in office ticked by, Trump issued a transgender military ban; the White House ignored World AIDS Day; proposed a budget cut to global HIV programs; and proposed to roll back protections for transgender people in health care.
The irony behind Trump selling Pride T-shirts despite attacking LGBTQ rights wasn't lost on some LGBTQ advocates who took to social media to denounce the product.
This is probably the stupidest, most hypocritical, most ridiculous thing I have seen today. "LGBTQ for Trump" (So, do you all think Pence has one?)https://t.co/PEsnnUccwm

— Time To Speak Up (@TimeToSpeakUp4) May 23, 2019
If LGBTQ people want to get outfitted for Pride Month, they should try our collaboration with @ASOS or the new @express collection, both of which benefit our work to accelerate acceptance.

— GLAAD (@glaad) May 23, 2019
Trump releases LGBTQ Gay Pride t-shirt the same day this headline is in the news: Homeless shelters could deny transgender people under proposed Trump administration rule Let's also not forget the trans military ban. You can't make this shit up! @realDonaldTrump pic.twitter.com/370X4izg56

— The Daily Angle (@thedailyangle) May 23, 2019
Donald Trump and Mike Pence are leading an all-out attack on transgender people. They don't just want to discriminate against us. They want to see us harmed. They want to see us die. That is not hyperbole. The world needs to wake up and take notice of this. https://t.co/ZFcfY9URmg

— Charlotte Clymer?️‍? (@cmclymer) May 22, 2019
Disney to require COVID-19 vaccinations for employees
We are requiring that all salaried and non-union hourly employees in the U.S. working at any of our sites be fully vaccinated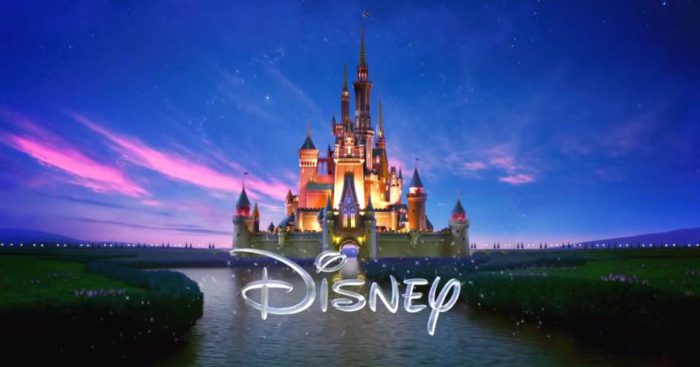 BURBANK – The Walt Disney Company sent a company-wide message to employees based in the United States that they must soon be fully vaccinated to come into the workplace. With Friday's announcement Disney joined a growing number of American companies requiring a COVID-19 vaccination.
Disney said it will give all salaried and non-union hourly employees both vaccinated and unvaccinated who are on-site 60 days to provide verification of vaccination.
The company is having conversations around this topic with the unions representing their employees under collective bargaining agreements.
According to a company spokesperson, "This decision was based on the recommendations of scientists, health officials and medical professionals that vaccinations provide the best protection again COVID-19."
"At The Walt Disney Co., the safety and well-being of our employees during the pandemic has been and continues to be a top priority," according to a statement from Disney. "Toward that end, and based on the latest recommendations of scientists, health officials and our own medical professionals that the COVID-19 vaccine provides the best protection against severe infection, we are requiring that all salaried and non-union hourly employees in the U.S. working at any of our sites be fully vaccinated.
"Employees who aren't already vaccinated and are working on-site will have 60 days from today (Friday) to complete their protocols and any employees still working from home will need to provide verification of vaccination prior to their return, with certain limited exceptions."
The company also said all new hires would be required to be fully vaccinated before their employment begins.
12 Republican Governors tell Supreme Court: Overturn Roe v. Wade
"The arguments made by the Mississippi Attorney General are chilling & pose a direct threat to the many members of the LGBTQ community […]"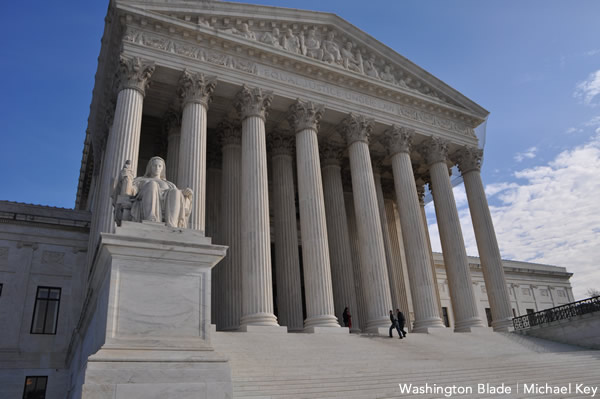 WASHINGTON – In a brief filed Thursday by 12 Republican Governors, joined by 228 Republican members of the U.S. House in a separate brief, all are asking the U.S. Supreme Court to overturn the 1973 ruling of Roe v. Wade, 410 U.S. 113, which protects women's reproductive rights to have an abortion without excessive government restriction.
This most recent push by Republicans comes as the high court is set to hear Mississippi's Dobbs v. Jackson Women's Health Organization case, based on the Mississippi law that bars most abortions after 15 weeks of pregnancy. There are no provisions for rape or incest either.
The Governors from Alabama, Arizona, Arkansas, Florida, Georgia, Idaho, Iowa, Missouri, Montana, Oklahoma, Texas and South Carolina signed the brief.
"The Court's decisions in Roe […] are prime examples of invading an area that has not been committed to the Federal Government and remains reserved to the States," the brief stated. In the brief submitted by House Republicans they argued that the high court should revisit the viability line established in its legal precedent set, because it "binds the States in a one-sided constitutional tug-of-war in which they are subject to intense factual scrutiny on the abortion advocates' issues but unable to establish the factual basis for their own vital interests."
SCOTUS Blog noted that oral arguments along with the briefs as submitted will center on whether all pre-viability prohibitions on elective abortions are unconstitutional.
The arguments made by the Mississippi Attorney General are chilling and pose a direct threat to the many members of the LGBTQ community who have a vital interest in reproductive freedom and choice. Substantial research has documented that lesbian youth, in particular, are at high risk of unwanted pregnancy due to sexual coercion and attempts to hide their sexual orientation," Shannon Minter, the Legal Director of the National Center for Lesbian Rights (NCLR), told the Blade Friday.
"And more broadly, the same groups and officials who are attempting to turn back the clock on women's freedom are also seeking to roll back equality for our communities. Every LGBTQ person in this country has a stake in this case and in the ongoing battle for the fundamental right to make personal decisions free of government intrusion and control," he added.
A U.S. District Court blocked the law after the Jackson's Women Health Center, the only remaining clinic in the state, brought the challenge arguing the law was a direct violation of the High Court's precedent.
The primarily conservative leaning United States 5th Circuit Court of Appeals ruled in December of 2019; "In an unbroken line dating to Roe v. Wade, the Supreme Court's abortion cases have established (and affirmed and re-affirmed) a woman's right to choose an abortion before viability. States may regulate abortion procedures prior to viability so long as they do not ban abortions."
The appellate court upheld the lower court and concluded that "the law at issue is a ban." The 5th Circuit blocked enforcement of the law, finding it in conflict with Roe v. Wade and subsequent abortion decisions.
According to the Center for Reproductive Rights, abortion would remain legal in 21 states and would likely be prohibited in 24 states and three territories if Roe v. Wade is overturned, Axios reported. In 2018, an Axios-SurveyMonkey survey showed that the vast majority of Americans want to leave Roe v. Wade in place.
President Biden announces new COVID rules for federal workers
Biden also urged private companies, manufacturers, and other corporations to get their employees vaccinated.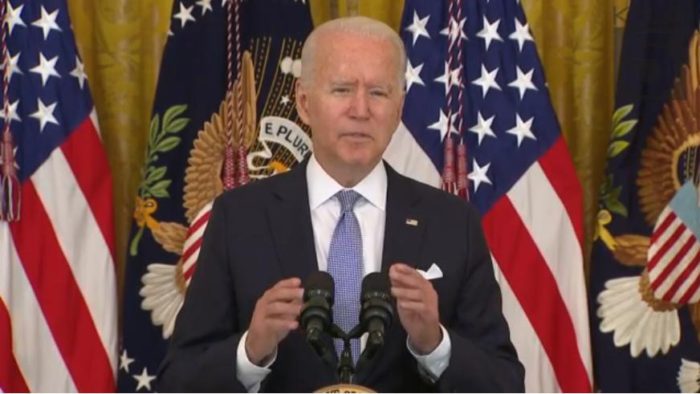 WASHINGTON – President Joe Biden announced in a press briefing in the East Room of the White House Thursday, he has ordered that millions of federal workers across the country will be required to verify they've been vaccinated against the coronavirus or else face mandatory masking, weekly testing, distancing and other new requirements.
The president also plead with "those Americans who are unvaccinated- please go get vaccinated."
Biden also urged private companies, manufacturers, and other corporations to get their employees vaccinated. Speaking about mask requirements that are going to be reinstated as well, the president cited the revised guidance issued by the The Centers for Disease Control and Prevention Tuesday.
The President said that he directed the Pentagon to look into adding the COVID-19 shot to its list of required vaccinations for members of the military. He then added that his administration will take steps to apply similar requirements to all federal contractors.
Biden citing the need to utilize funding from the American Rescue Plan, said that the various state and local governments should use those funds to incentivize vaccinations by offering $100 to individuals who get the shots. He also announced a federal program to fund reimbursements for small- and medium-sized businesses if they offer employees time off to get family members vaccinated.
Biden Delivers Remarks On Covid Vaccinations | NBC News WATCH: