APA hosts 'Cured' filmmakers at conference
American Psychiatric Association is now headed by an out gay man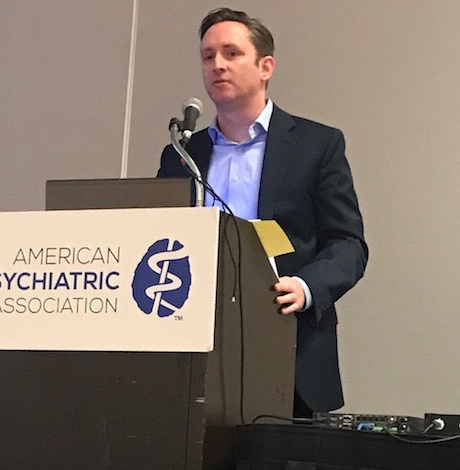 The American Psychiatric Association shocked the purveyors of religious "decency" and morality by removing homosexuality as a mental illness from its Diagnostic and Statistical Manual in 1973. Officially designating homosexuals as "sick" and "perverted" enabled government, businesses and the institutions of society to criminalize, stigmatize, belittle, beat and brand as "evil" and "abnormal" anyone perceived as being this corporal corruption as less-than a human being.
And homosexuals internalized the horror, perpetually hiding and inflicting internal wounds of shame. But in the late 1960s, Gay Liberation activists and rational scientists fought back to reclaim the individual personal pride of being gay or lesbian. Those boisterous showy early Gay Pride parades served a personal, public and political purpose.
Nonetheless, the merchants of shame continue to peddle the scam of a "cure" for supposed homosexual perversion, despite more and more state governments outlawing the junk science of so-called "conversion therapy." But now, one of the leaders in the fight for human dignity for LGBT people is the very group that originally gave a justification for the psychological harm—the American Psychiatric Association.
As an even clearer sign of the organization's evolution, the APA's CEO, Dr. Saul Levin, is gay. And they are now eager to tell the story of that dark time, according to award-winning filmmakers Patrick Sammon and Bennett Singer who screened an excerpt from their in-production documentary "Cured" as part of an APA conference panel May 20 in San Francisco entitled "Community Activism Narratives in Organized Medicine: Homosexuality, Mental Health, Social Justice, and the American Psychiatric Association."
Levin, Sammon and Singer were joined on the panel by Dr. Adrian Jacques H. Ambrose, who is with the Child and Adolescent Psychiatry team at Massachusetts General Hospital.
"The American Psychiatric Association is a much different organization today than it was before 1973. Certainly that's evidenced by the fact that it's led by an openly gay CEO. So there's a lot of interest within the APA to have this story told," Sammon tells the Los Angeles Blade, noting the discussions with the APA about the film have been ongoing for more than a year.
"In sitting in on the opening plenary and various sessions during the conference, it seemed really clear that the institution, APA, is explicitly dedicated to increasing diversity, the awareness of diversity," Bennett tells the Los Angeles Blade.
"I heard a bunch of leaders talking about wanting to be sure that psychiatrists are trained and mindful of being able to work with diverse populations," Bennett continues. "That seems it's an institutional goal to really be mindful of diversity in all its forms. They seem to be celebrating that their medical director and CEO, Dr. Levin, is an openly gay man and feeling like that is a genuine asset to their mission. And their president, who presided over this year's conference is an African-American woman who was also really powerful and moving in her passionate remarks about why diversity matters."
  Bennett noted that the APA has embraced its history and wants "to shine a spotlight on it to make it clear that psychiatry and the APA have evolved dramatically from the positions that they had held since 1952, which is when the first DSM was published which classified homosexuality as a 'sociopathic personality disturbance.'  Now they're looking at that as misguided and destructive."
The documentary "Cured" shows that dark history and the process of APA's transformation. The filmmakers intend to enter "Cured" in film festivals with its eventual broadcast on public television. One of their more recent interviews was with Gay Liberation Front co-founder Don Kilhefner who disrupted an APA aversion therapy conference in an October 1970 zap in Los Angeles that was caught on film. 
"This all is taking place in the shadow of a world where 'conversion therapy' is still allowed in so many states where parents can send their minor children to get 'fixed.' We're hopeful that the history of this story can help illuminate the ongoing discussion about 'conversion therapy' and the reality that some people still use the same bad science to justify 'conversion therapy' today," says Sammon. "It's a good opportunity to spotlight the present with this story from the past."
Virginia Governor silent on parents reporting teaching of LGBTQ+ topics
First executive order issued ended "use of" "critical race theory" which is not taught in VA public schools & other "divisive concepts"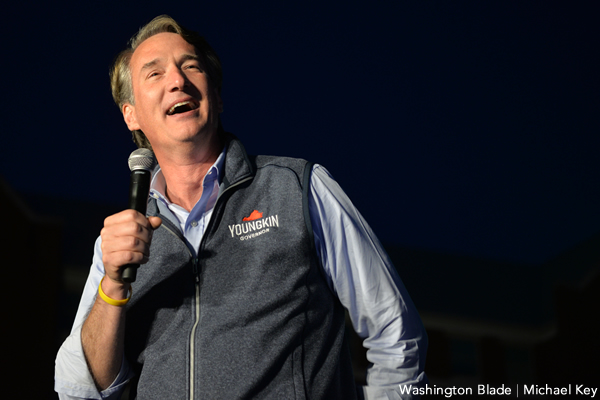 RICHMOND – A spokesperson for Virginia Gov. Glenn Youngkin has yet to clarify whether the governor is encouraging parents to report educators who are teaching LGBTQ+-specific topics.
The Washington Post reported Youngkin on Monday during an interview with John Fredericks on "Outside the Beltway with John Fredericks" referenced a tip line that parents can use to report the teaching of "divisive" subjects.
"We're asking for folks to send us reports and observations [to] help us be aware … of their child being denied their rights that parents have in Virginia, and we're going to make sure we catalogue it all," Youngkin told Fredericks, according to the Post.
Fredericks co-chaired former President Trump's 2016 campaign in Virginia.
Youngkin spokesperson Macaulay Porter on Tuesday did not respond to the Washington Blade's request for comment on the tip line.
The first executive order that Youngkin, who is a Republican, issued after he took office on Jan. 15 ended "the use of" so-called "critical race theory" (which is not taught in Virginia public schools) and other "divisive concepts" in the state's classrooms.
Youngkin during his campaign against Terry McAuliffe expressed support for Tanner Cross, a gym teacher at a Leesburg elementary school who was suspended from his job after he spoke out against Virginia Department of Education guidelines that are designed to protect transgender and non-binary students. Youngkin has also said he does not support allowing trans children to play on sports teams that are consistent with their gender identity.
Youngkin has named Elizabeth Schultz, an anti-LGBTQ+ former member of the Fairfax County School Board, to his administration.
Republicans control the House of Delegates by a 52-48 vote margin. Democrats have a 21-19 majority in the state Senate.
State Sen. Travis Hackworth (R-Tazewell County) has introduced Senate Bill 20, which would eliminate the requirement that school districts must implement the Department of Education's trans and non-binary student guidelines.
State Sen. Jennifer Kiggans (R-Virginia Beach) has put forth Senate Bill 766, which would ban Trans students from school sports teams that are consistent with their gender identity.
State Del. John Avoli (R-Stanton) has sponsored House Bill 1126, which would restrict the ability of transgender students and school board employees to use bathrooms and other facilities in public schools.
Democrats have vowed to block any anti- LGBTQ+ bill in the General Assembly.
Justice Breyer announces his retirement from high court sets up new battle
President Joe Biden told reporters that he would have "more to say later" about Justice Breyer's retirement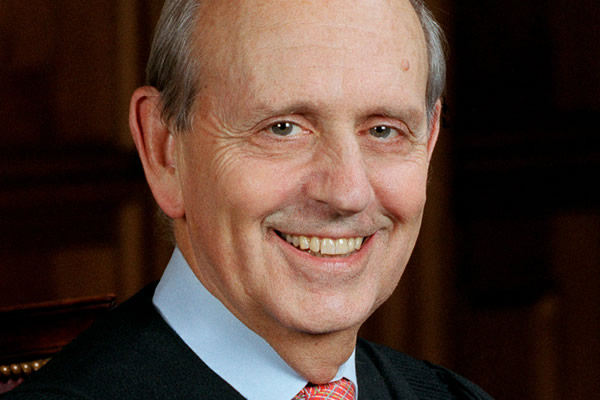 WASHINGTON – U.S. Supreme Court Associate Justice Stephen Breyer, who had joined landmark decisions from the Court in support of LGBTQ rights, announced on Wednesday he'd retire, opening up a new battle over the judiciary and the potential for President Biden to add his first nominee to the high court.
First reported by NBC News, the retirement of Breyer, appointed by former Bill Clinton and confirmed in 1994, fulfills a wish among progressives for him to step down for him to step down to ensure a replacement would be named with Biden in the White House and Democrats in control of the U.S. Senate.
President Joe Biden told reporters that he would have "more to say later" about Justice Breyer's retirement, but said that he was waiting for the justice's own statement.
"There has been no announcement from Justice Breyer — let him make whatever statement he wants to make, and I'm happy to talk about it later," the president remarked.
Pennsylvania borough revokes protections for its LGBTQ+ citizens
The Republican-majority Chambersburg Borough Council made good on its promise repealing the ordinance in the 7-3 vote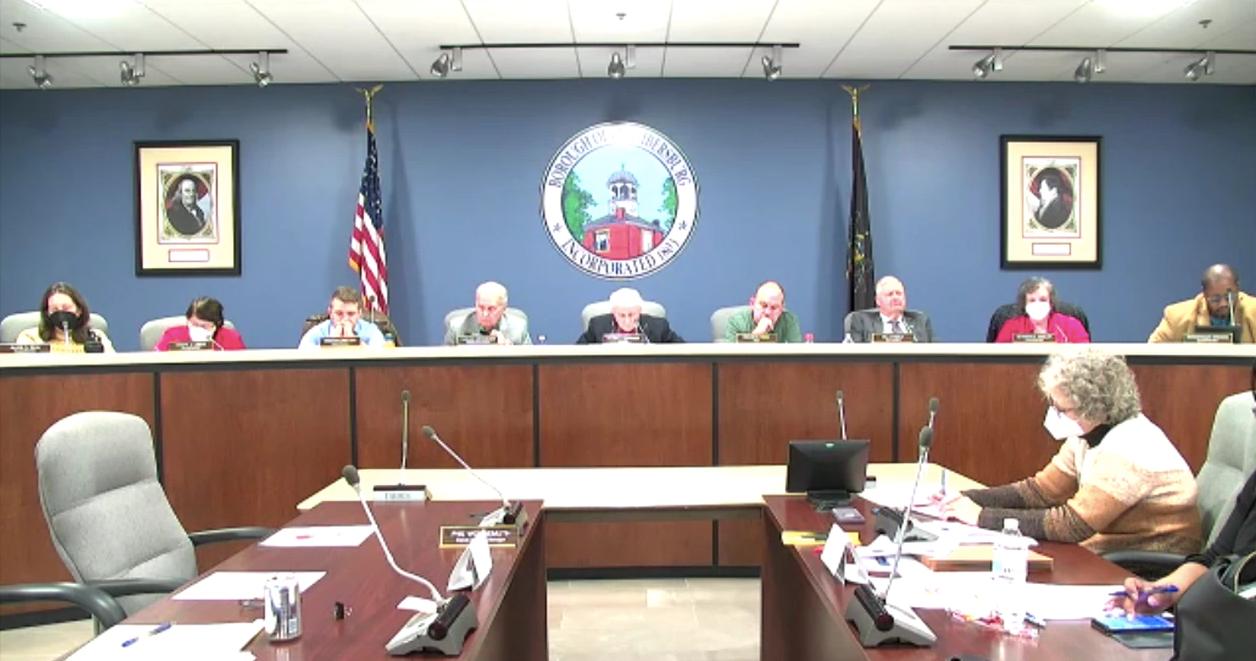 CHAMBERSBURG – The council of this central Pennsylvania borough (town) met on Monday, and voted to repeal an ordinance passed this last October that safeguards residents against discrimination based on their sexual orientation, ethnicity or gender identity.
The Republican-majority Chambersburg Borough Council made good on its promise repealing the ordinance in the 7-3 vote, citing a litany of reasons.
Opposition to the ordinance was led by newly installed borough council president Allen Coffman, a Republican.
Coffman told Penn Live prior to the vote this past week that the ordinance serves no purpose and is redundant. He points out that Pennsylvania's Human Relations Commission handles discrimination complaints from residents across the state.
"There are no penalties, no fines," he said. "There's nothing that the ordinance can make someone do. The most they can hope for is that the committee request the two parties to sit down with a counselor or mediator and talk about it. Quite frankly there is nothing that compels them to. There's no teeth in this."
"We are a very diverse community," said council vice president Bill Everly, a lifelong resident. "For that reason I don't understand why we need to have special protections for people. I think by creating special protections for people we open the door for other protections for other people. I think we need to come together and not divide us. I think this would divide us."
"I don't know of any reasons for repealing it other than a political move," said Alice Elia, a Democrat and the former Chambersburg borough council president. "This issue should not be politicized. It's an issue of justice and having equal protection for everybody in our community. It shouldn't be a political or a Democratic or Republican issue. This should be something we are all concerned about."
For more than three hours, council heard the impassioned pleas from scores of borough residents, overwhelmingly speaking out in support for the ordinance. Only a few borough residents spoke in favor of repeal, Penn Live reported.
Some visibly overcome with emotion, resident after resident implored council members to keep intact the ordinance citing a litany of personal challenges faced as members of the LGBTQ community, while others spoke about the stain on the reputation of the borough if repealed.
"It feels like we are going backwards," said Kierstin Stockum, a borough resident. "This is just protecting somebody. Why would we not want that as a community? A repeal says we not welcoming to anybody whether LGBTQ or not. It's saying we discriminate here. Why would we want to send that message?"
Dawn Abraham, a high school teacher and cosponsor of the gay-straight alliance, noted that the LGBTQ population at Chambersburg High School had grown exponentially in recent years.
"Kids are reporting being bullied, being pushed down the stairs, barked at and called multiple expletives," she said. "By pulling support for this you are showing our community that you don't support the school children in the community."
The Commonwealth of Pennsylvania is one of the 27 states in the nation that have no explicit statewide laws protecting people from discrimination on the basis of sexual orientation or gender identity in employment, housing and public accommodations.
Republican-led Chambersburg becomes first Pa. town to revoke LGBTQ inclusive law. https://t.co/Aky6mDRFnw

— Ivey DeJesus (@iveydejesus) January 25, 2022