APA hosts 'Cured' filmmakers at conference
American Psychiatric Association is now headed by an out gay man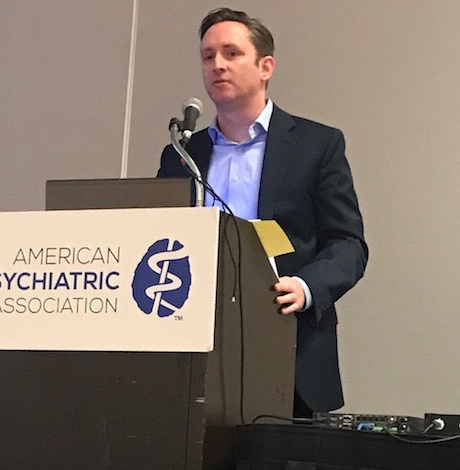 The American Psychiatric Association shocked the purveyors of religious "decency" and morality by removing homosexuality as a mental illness from its Diagnostic and Statistical Manual in 1973. Officially designating homosexuals as "sick" and "perverted" enabled government, businesses and the institutions of society to criminalize, stigmatize, belittle, beat and brand as "evil" and "abnormal" anyone perceived as being this corporal corruption as less-than a human being.
And homosexuals internalized the horror, perpetually hiding and inflicting internal wounds of shame. But in the late 1960s, Gay Liberation activists and rational scientists fought back to reclaim the individual personal pride of being gay or lesbian. Those boisterous showy early Gay Pride parades served a personal, public and political purpose.
Nonetheless, the merchants of shame continue to peddle the scam of a "cure" for supposed homosexual perversion, despite more and more state governments outlawing the junk science of so-called "conversion therapy." But now, one of the leaders in the fight for human dignity for LGBT people is the very group that originally gave a justification for the psychological harm—the American Psychiatric Association.
As an even clearer sign of the organization's evolution, the APA's CEO, Dr. Saul Levin, is gay. And they are now eager to tell the story of that dark time, according to award-winning filmmakers Patrick Sammon and Bennett Singer who screened an excerpt from their in-production documentary "Cured" as part of an APA conference panel May 20 in San Francisco entitled "Community Activism Narratives in Organized Medicine: Homosexuality, Mental Health, Social Justice, and the American Psychiatric Association."
Levin, Sammon and Singer were joined on the panel by Dr. Adrian Jacques H. Ambrose, who is with the Child and Adolescent Psychiatry team at Massachusetts General Hospital.
"The American Psychiatric Association is a much different organization today than it was before 1973. Certainly that's evidenced by the fact that it's led by an openly gay CEO. So there's a lot of interest within the APA to have this story told," Sammon tells the Los Angeles Blade, noting the discussions with the APA about the film have been ongoing for more than a year.
"In sitting in on the opening plenary and various sessions during the conference, it seemed really clear that the institution, APA, is explicitly dedicated to increasing diversity, the awareness of diversity," Bennett tells the Los Angeles Blade.
"I heard a bunch of leaders talking about wanting to be sure that psychiatrists are trained and mindful of being able to work with diverse populations," Bennett continues. "That seems it's an institutional goal to really be mindful of diversity in all its forms. They seem to be celebrating that their medical director and CEO, Dr. Levin, is an openly gay man and feeling like that is a genuine asset to their mission. And their president, who presided over this year's conference is an African-American woman who was also really powerful and moving in her passionate remarks about why diversity matters."
  Bennett noted that the APA has embraced its history and wants "to shine a spotlight on it to make it clear that psychiatry and the APA have evolved dramatically from the positions that they had held since 1952, which is when the first DSM was published which classified homosexuality as a 'sociopathic personality disturbance.'  Now they're looking at that as misguided and destructive."
The documentary "Cured" shows that dark history and the process of APA's transformation. The filmmakers intend to enter "Cured" in film festivals with its eventual broadcast on public television. One of their more recent interviews was with Gay Liberation Front co-founder Don Kilhefner who disrupted an APA aversion therapy conference in an October 1970 zap in Los Angeles that was caught on film. 
"This all is taking place in the shadow of a world where 'conversion therapy' is still allowed in so many states where parents can send their minor children to get 'fixed.' We're hopeful that the history of this story can help illuminate the ongoing discussion about 'conversion therapy' and the reality that some people still use the same bad science to justify 'conversion therapy' today," says Sammon. "It's a good opportunity to spotlight the present with this story from the past."
Missouri bill would ban companies' "refusing to deal with" clauses
This recent move comes after recent high-profile cases of companies pulling business with X, formerly Twitter, over rising hate speech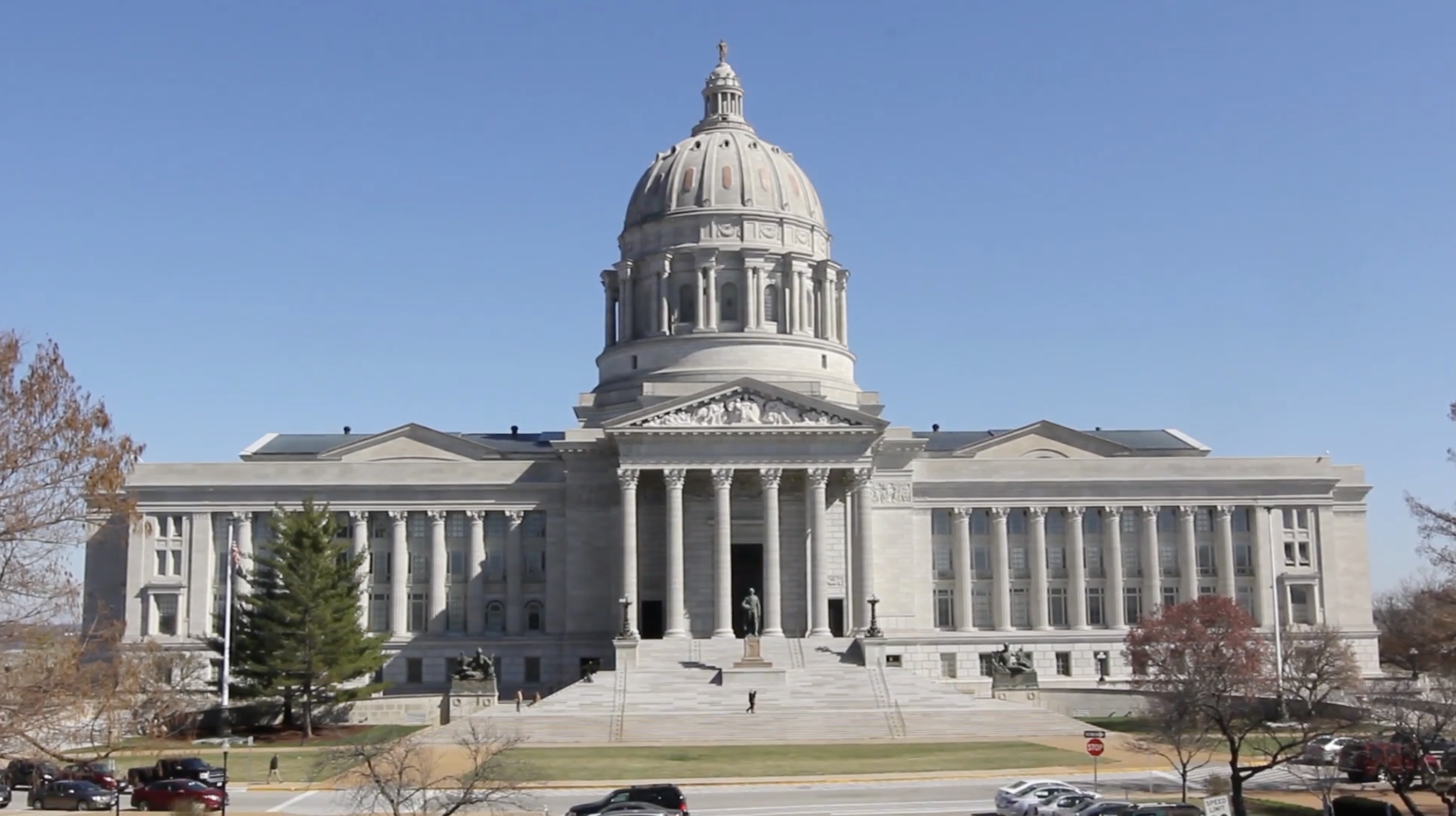 By Erin Reed | JEFFERSON CITY. Mo. – A new bill in Missouri could significantly curtail the ability of companies in the state to pull business with other companies over anti-trans, anti-abortion, or other policies.
The bill, Senate Bill 1061, would ban companies doing business with the state from engaging in "economic boycotts" over a large list of issues, including transgender care and abortion. The boycott ban includes "refusing to deal with" or "terminating business with" other companies over these policies.
This recent move comes after recent high-profile cases of companies pulling business with X, formerly Twitter, over rising hate speech on the platform.
The bill stipulates that companies doing business with the state of Missouri cannot engage in economic boycotts targeted at other companies over issues traditionally supported by conservative politicians. Notably, the ban applies not only to companies doing business with the state of Missouri but also to companies doing business with any political subdivision of the state.
Typically, this includes counties, city governments, public schools, public libraries, and more. This would affect the nearly 700 businesses that have direct contracts with the state, and countless more that have contracts with school boards and local governments.
Under this law, companies that enter into contracts with any of the aforementioned entities would be barred from "refusing to deal with," "terminating business with," or otherwise engaging in economic activities designed to penalize a company over that company's views relating to "not facilitating sex or gender change" or not facilitating "access to abortion." It also includes other topics, such as boycotts over environmental policies and firearms.
You can see the provisions targeting economic boycotts of other companies, including the abortion and trans provision, here:
The issue of economic boycotts over anti-LGBTQ+ policies has gained rising attention in recent months. Companies have "terminated business activities with" X, formerly Twitter, over its support for hate speech, which, for some, has included anti-LGBTQ+ hate speech. New policies on X include ending a previous policy that protected transgender people from harassment on the platform, including targeted misgendering.
It is unclear if this policy would bar businesses from terminating business with X – companies boycotting the social media platform over Elon Musk's declaration that he would lobby to criminalize gender affirming care, for instance, might violate the law if they have contracts with Missouri or any city government, school, or library. For example, IBM pulled advertising on X and currently has an open contract with the state.
This bill is not the only one like it in the United States. Over the last year, several others have been proposed with the same language, although all of them have failed to pass. Bills with similar wording have been proposed in Oklahoma, South Dakota, Texas, Ohio, and Iowa.
This approach could, in part, stem from an earlier law targeting a different boycott target: last year, the Eighth Circuit Court of Appeals ruled that a law requiring companies that do business with public entities in Arkansas to not engage in boycotts of Israel could be enforced.
This approach to targeting companies over their commitment to rejecting hate speech is likely to be repeated in several states this year. Increasingly, Republicans are mobilizing state law and enforcement efforts against corporate activism when it does not agree with the Republican platform.
Despite claiming to be in favor of "absolute free speech" and "less regulations," these supposed values do not clearly apply when companies choose to protect LGBTQ+ people.
****************************************************************************
Erin Reed is a transgender woman (she/her pronouns) and researcher who tracks anti-LGBTQ+ legislation around the world and helps people become better advocates for their queer family, friends, colleagues, and community. Reed also is a social media consultant and public speaker.
Follow her on Twitter (Link)
Website here: https://www.erininthemorning.com/
******************************************************************************************
The preceding article was first published at Erin In The Morning and is republished with permission.