Stonewall gives middle finger to oppressive heterosexist 'normalcy'
Fight against the APA was just as profound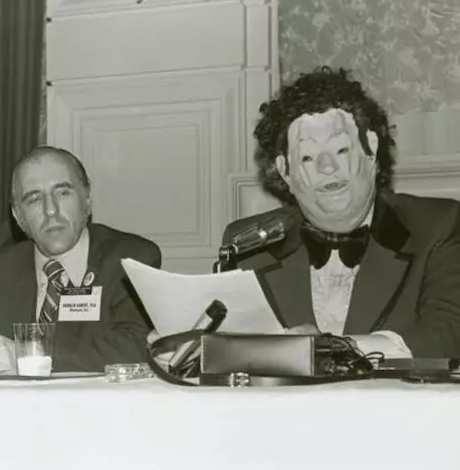 In the Trump era, the massive LGBT parades in New York City and elsewhere on June 28, the 50th anniversary of the Stonewall Rebellion, commemorate more than an annual Pride event: they symbolize an LGBT people intent on joyfully countering white male-dominated heterosexism and the tentacles of hatred it inspires. This counter-culture moment in many ways mirrors the counter-culture movement of the 1960s and early 1970s where hope for full equality and the spirit of freedom and democracy clashed with oppressive hard-core conservatism. 
Stonewall was a line of demarcation between passive acceptance and courageous self-empowerment in a culture war that is not yet won.
Violent raids on gay bars were routine until Stonewall, as the Washington Post reported in their review of Howard Mann's book "Behind the Screen: How Gays and Lesbians Shaped Hollywood, 1910-1969." "The imposition of the notorious Production Code, for example, was accompanied by a crackdown on 'pansy' clubs in Los Angeles and elsewhere — all part of a reaction to the liberalization of the raucously roaring '20s."
Outside of dark hideouts and clandestine hookups, LGBT people survived by hiding in the closet, passing as straight. Those who couldn't hide or got caught were often scandalized, humiliated, beaten or killed without repercussions.
Gays like Howard Efland, a nurse who checked into the SRO Dover Hotel in downtown LA on March 9, 1969—roughly four months before Stonewall—hoping to meet someone in those otherwise free-wheeling pre-bathhouse days of the 1960s. But the LAPD didn't just bust the "faggot" on a trumped-up charge—they dragged him naked by the feet down a flight of stairs where they savagely beat him in front of horrified witnesses as he screamed for help. When he died shortly thereafter, they told his parents he suffered a heart attack. The Coroner called his death an "excusable homicide."
The LA Advocate found out and reported the murder, prompting the Rev. Troy Perry and gay troublemaker Morris Kight to organize a march and rally at the site. But no one was ever held accountable.
Protest rallies had become common in the 1960s as more people joined civil rights marches and students protested the war in Vietnam. But the 1968 assassinations of Robert F. Kennedy and Rev. Martin Luther King, along with the televised brutality of the Chicago police during the Democratic National Convention, led the country to split asunder debating politics, ethics and morality. 
But Stonewall in 1969 and the less celebrated earlier LGBT rebellions against police in Los Angeles at the Cooper Do-Nuts in 1959, Compton's Cafeteria in 1966, the Black Cat Tavern on Feb. 11, 1967 and at Lee Glaze's The Patch in Aug. 1968 were significant for another reason, as well. They symbolized an arbitrarily constructed minority fighting back against the prevailing definition of homosexuality as an icky moral perversion worthy of degradation, condemnation—and as the Bible suggests, death.
As a result of the acceptance and promotion of that longstanding belief by society, the state, religion and families, in 1952, the American Psychiatric Association listed homosexuality as a mental disorder and a "sexual deviation" in its Diagnostic and Statistical Manual (DSM) during the height of the McCarthy era witch hunts.
Many LGBT individuals internalized that hate-based definition of homosexuality as a sin, a crime and a sick perversion, leading to suicide, profound shame, secrecy, and agonizing isolation.
"It took many years of vomiting up all the filth I'd been taught about myself, and half-believed, before I was able to walk in the earth as though I had a right to be here," gay author James Baldwin once wrote.
"Cures" for homosexuality included lobotomies, electroshock aversion therapy, and chemical castration among other tortures—as well as the perennial "conversion" or "reparative" therapy, still thriving in many states today.
Not all LGBT people were cowed by the danger, however. Edythe Eyde (aka Lisa Ben) started the first known lesbian newsletter Vice Versa in 1947 during off time as a secretary for RKO Pictures. Harry Hay and a few others founded the Mattachine Society and ONE Inc, which published ONE Magazine, in LA in the early 1950s when poet Allen Ginsberg's "Howl" was all the rage. San Francisco drag queen and Army vet Jose Sarria ran for political office in 1961, before founding the Imperial Court System. Del Martin and Phyllis Lyon founded the Daughters of Bilitis in San Francisco in 1955, also publishing The Ladder for lesbians.
But most of the early organizations were clandestine since being discovered to be a homosexual led to instant unemployment, loss of family and friends and a myriad of other personal horrors, including depression, anxiety and other emotional and mental illnesses. Gradually activists such as Frank Kameny and Barbara Gittings from the Washington DC chapter of the Mattachine Society publicly protested, promoting the argument that "Gay is Good."
"The problems of the homosexual stem from discrimination by the heterosexual majority and are much more likely to be employment problems than emotional problems," Kameny wrote in a letter to Playboy in 1969 in response to a story about "therapeutic methods" for treating gay men, according to the New York Review of Books.  Doctors "would be of greater service to the harassed homosexual minority," Kameny concluded, "if they ceased to reinforce the negative value judgments of society and, instead, adopted a positive approach in which therapy for a homosexual would consist of instilling in him a sense of confident self-acceptance so he could say with pride, 'Gay is good.'"
Indeed, Dr. Saul Levin, the out gay CEO of the APA, tells the Los Angeles Blade, "LGBTQ folk have always been stereotyped and in some ways derided. There was a stigma to it." But "as mental illness became more part of the medicalization," some psychiatrists began to question the data-less assumptions about homosexuality, including Professor Sigmund Freud, a neurologist and psychiatrist.
"A mother bought her son and said that there was something wrong with him. And that's when [Freud] began to really look at a sort of homosexuality," Levin says. "In some of his writing, he did not think that this was a mental illness, per se—that in some ways it was a sexual variant. I'm paraphrasing his words….But by the 1970s, it became very clear that some asked why was it a mental illness? Show us that we had a different problem or a mental illness compared to someone who has depression or anxiety."
That questioning led to an APA panel in 1972 with Kameny and Gittings and a masked "Dr. H. Anonymous," the only gay psychiatrist who agreed to participate.
"Yes, we are sick—we are sick of your manipulation and exploitation of us," Kameny said. He demanded that "homosexuality be removed permanently from the psychiatric list of diseases" and called for "treatment of the oppressing society instead of the attempted treatment of us, the oppressed homosexual."
But, says Levin, it was "Dr. H. Anonymous" who really got them thinking.  
"John Fryer, a psychiatrist out of the University of Pennsylvania in Philadelphia, was a gay man who realized at that time he could lose his job, he could lose this apartment," who came forward, says Levin. "The gay community was very much beginning to come out of the closet but it was also a time where we were highly discriminated against by legislation. And he eventually said to the APA that it was time for them to either take homosexuality out of the DSM, or they need to show the data of why it's a mental illness. And the APA leaders at the time heard him, and within a year they had decided that there actually was not data so they took it out of the DSM," in the 1973 publication.
"Today, we know that it's not a mental illness. We are just a variant in who we love and who we want, and who we are inside," Levin says. "And obviously, sometimes whether you're straight or gay or lesbian or bisexual or transgender, there may be parts of you that, because of some of the discrimination you may have had when you were younger, that's the issue that has to be addressed as part of a good mental health, healthcare checkup….The bottom line is that it is a natural variant of the human being and, it does not need curing," a position the APA continues to strongly advocate.
Though less colorful and public than the Stonewall Rebellion, the fight against the APA's designation of homosexuality was also a significant resistance to the oppressive heterosexual construct of "normalcy."
It is also the subject of the upcoming documentary "Cured."
"We were drawn to this story because it's such a pivotal but largely unknown moment in LGBT history," Cured Co-Director Patrick Sammon tells the Los Angeles Blade. "In fact, following the Stonewall rebellion of 1969, the campaign that resulted in the American Psychiatric Association's 1973 decision to remove homosexuality from its manual of mental illnesses marked the first major step on the path to equality for LGBT Americans."
"At a time when every lesbian and gay man, no matter how well-adjusted, was automatically considered sick and in need of a cure, the diverse group of activists who took on the APA found the courage to stand up and tell the world that they — not psychiatrists — were the experts on their own lives," says Bennett Singer, co-director of "Cured." "Their tactics and strategy offer crucial lessons about how to create and sustain social change, even in the face of seemingly insurmountable opposition. And their insistence on speaking truth to power can inspire and guide every LGBTQ American — as well as our allies — who wants to ensure that hard-won progress toward equality is not rolled back."
Pulse nightclub survivor 'at a loss' over Texas elementary school massacre
Brandon Wolf is Equality Florida's press secretary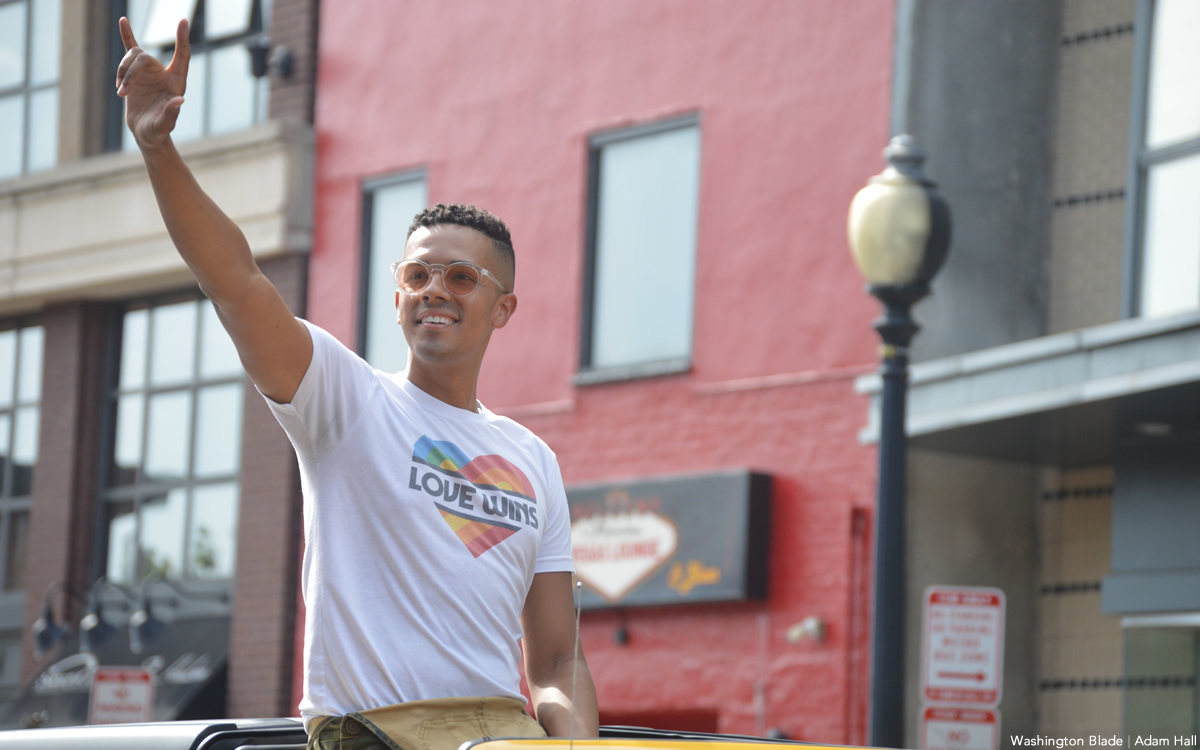 ORLANDO, Fla. — A survivor of the Pulse nightclub massacre on Wednesday said he is "at a loss" over the massacre at a Texas elementary school that left 21 people dead.
"Twenty-one people were murdered," said Equality Florida Press Secretary Brandon Wolf in a statement he sent to the Washington Blade a day after a gunman killed 21 people inside Robb Elementary School in Uvalde, Texas. "Nineteen of them were children — babies. That means 19 families sent their elementary age kids off to school only to get the worst news: That their babies would be leaving class in body bags."
Wolf was inside the Pulse nightclub in Orlando, Fla., on June 12, 2016, when a gunman opened fire and killed 49 people. His two close friends — Christopher "Drew" Leinonen and his fiancé, Juan Guerrero — were among those killed.
Wolf in his statement noted "right wing politicians have spent the past year insisting that the greatest threats our children face are the potential they'll learn that this nation was built on the backs of enslaved Black people or that their teacher uses they/them pronouns."
"They've banned books, censored curriculum and bastardized history lessons," said Wolf. "All the while, they haven't lifted a finger to protect kids from what is killing them."
Equality Florida echoed Wolf's sentiments.
We have an entire faction of extremists laser focused on banning books, propagandizing history, and bastardizing curriculum while the nightmare of gun violence ravages our kids without end.

Heartbroken for those shattered by gun violence today. https://t.co/ED7ItnNR2T

— Equality Florida (@equalityfl) May 24, 2022
"I am heartbroken for the shattered families," added Wolf. "Grief-stricken for these stolen lives. And enraged at the power-hungry leaders who have chosen time and again to serve up this country's most vulnerable as sacrifices in exchange for a boost up the ladder of their own ambitions."
Axel Rodríguez's friend, Xavier Serrano Rosado, died inside the Pulse nightclub.
Rodríguez told the Blade that Tuesday was "such a dad day for us here" in Orlando.
"It is like going through the same emotions we had when the attack at Pulse happened, but it's even worse because we are talking about children," he said. "When will our government stop thinking about money and stop this madness? Everyone now can obtain a gun anywhere. I just cannot comprehend that at all."
The Pulse nightclub massacre was the deadliest mass shooting in modern U.S. history until a gunman on Oct. 1, 2017, killed 60 people at a concert in Las Vegas.
A gunman on Feb. 14, 2018, killed 17 people at Marjory Stoneman Douglas High School in Parkland, Fla. Twenty children and six adults died in the massacre at the Sandy Hook Elementary School massacre in Newtown, Conn., on Dec. 14, 2012.
The Robb Elementary School massacre took place less than three years after a gunman killed 22 people at a Walmart in El Paso, Texas.
"There are no words," tweeted Pride Center San Antonio, which is roughly 90 minutes east of Robb Elementary School, on Wednesday.
There are no words… #uvaldetx #texasstrong #prayforuvalde pic.twitter.com/O9QhjDre3M

— The Center – Pride Center San Antonio (@PrideCenterSA) May 25, 2022
"Our hearts are with the Uvalde community," said Equality Texas on Tuesday. "Every child deserves to free safe at school."
Every child deserves to feel safe at school

— Equality Texas (@EqualityTexas) May 24, 2022
Montana Dept. of Health & Human Services defies court on Trans order
The State is willfully refusing to comply & in doing so is showing their true colors- these regulations are about harming trans Montanans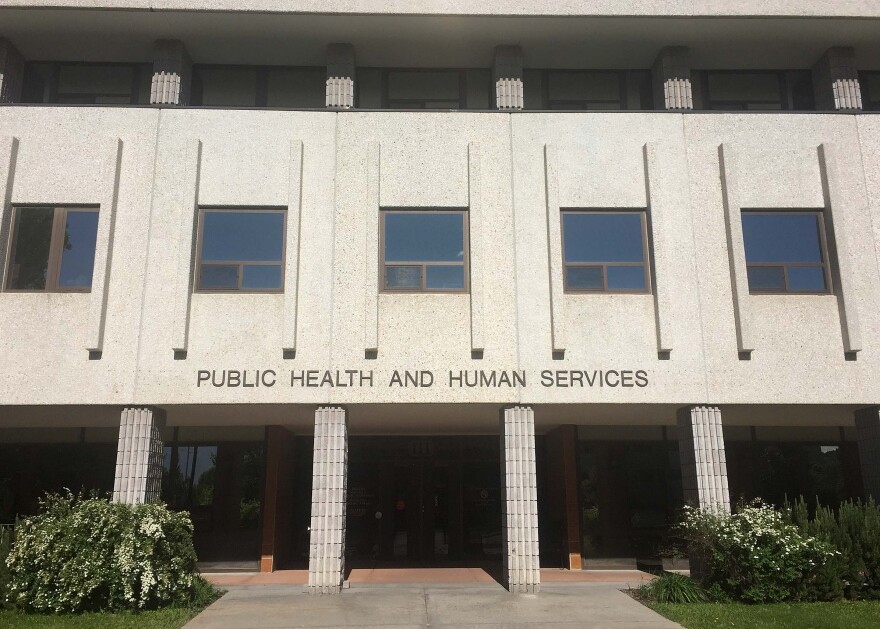 BILLINGS, Mt. – The state of Montana Department of Public Health and Human Services (DPHHS) is openly defying an order by a state district court which had granted a preliminary injunction requiring the agency to comply with the Court's order to return to the 2017 standard for changing the gender marker on birth certificates.
Nearly one month after a state district court granted a preliminary injunction in Marquez v. State of Montana, the State is still refusing to comply.
On April 21, 2022, a Yellowstone County District Court ordered the state to stop enforcing SB 280, a law passed last year that restricts how and when the gender marker on a Montana birth certificate can be changed, and to revert to the previous procedure in place for updating the gender marker on a birth certificate. That procedure allowed for transgender Montanans to update the gender marker on their birth certificate through various means, including completion of a simple attestation form.
The department issued an emergency order Monday claiming that the agency is unable to comply saying said the court's decision leaves them in "an ambiguous and uncertain situation," which officials are blaming saying they cannot return to the "status quo" as requested by the court order, because that system no longer exists, since SB 280 required the department eliminate the 2017 rule.
"The court did not issue a mandatory injunction directing the department to re-implement the 2017 rule," the emergency rule read. "Accordingly, there is currently no non-enjoined regulatory mechanism by which the department can accept and process birth certificate sex identification amendment applications."
"Sex is different from gender and is an immutable genetic fact, which is not changeable, even by surgery," the DPHHS emergency rule continued.
The ACLU of Montana, the ACLU Foundation LGBTQ & HIV Project, and Nixon Peabody LLP who represented the two transgender plaintiffs who sought to change the gender marker on their birth certificates, and challenged Senate bill SB 280 passed by the 2021 Montana Legislature that changed the gender marker rule on birth certificates, issued a statement:
"The Court order could not be more clear. The Court ordered the State to preserve the status quo by providing our clients and all transgender Montanans the ability to amend the gender marker on their birth certificates—as was the law prior to the passage of SB 280. The State is willfully refusing to comply, and in doing so is showing their true colors – these laws and regulations are about harming transgender Montanans. We intend to take this up in Court."
In an email, DPHHS spokesman Jon Ebelt wrote, "The Department of Public Health and Human Services believes that all individuals should be treated with dignity and respect, and that they should be provided all of the rights and protections to which they are entitled under the Constitutions and laws of the State of Montana and of the United States. As noted in the emergency rule, the Department has an obligation to ensure the accuracy of vital records. The rule obeys the court's order, addresses a critical regulatory gap, and remains consistent with current law, as well as the science."
"In the state's non-compliance with the order, they showed their true colors," said Akilah Lane, staff attorney for the Montana ACLU. "These laws and this emergency rule are intended to harm transgender Montanans, and that's what it has done."
Lane said the ACLU intends to take up this matter in court and they've been in communication with opposing counsel on the case.
Florida gulf coast high schooler Outs himself proudly at graduation
'You can't really acknowledge your achievements if you're not acknowledging your true self," Harless said about coming Out.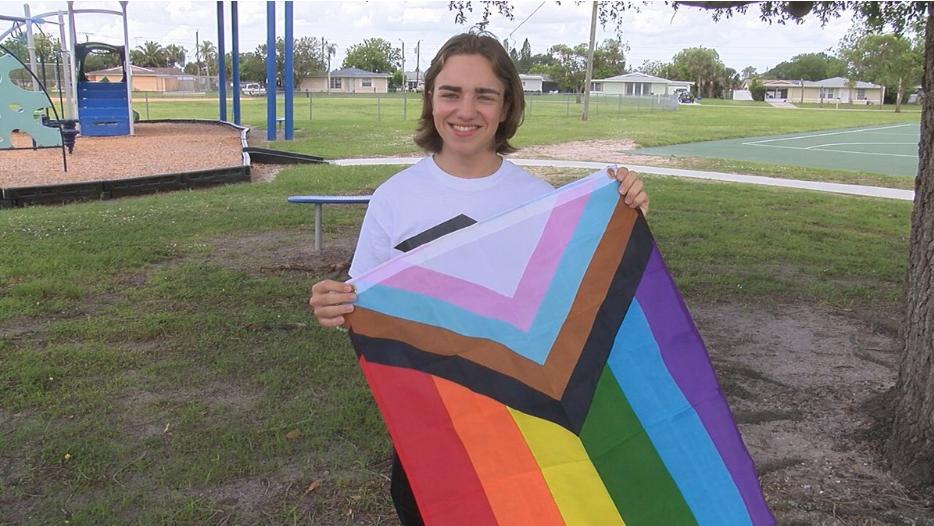 VENICE, Fl. – In an era of YouTube coming out, Instagram posts, or even dramatic Tik-Tok reels, one graduating senior at Venice High School found a dramatic way to Out himself to the world as gay in a novel way.
William Harless walked across the stage this past week to receive his diploma and as he crossed, he carried an unfurled Progress Pride Flag.
In an interview with Sarasota television station WWSB ABC7, Harless says this is something he was looking to do since his seventh grade days in West Virginia. Five years later he says this felt like it was the right moment.
"The reason I chose graduation to come out is because I really wanted to stay true to myself, because graduation is all about your achievements," said Harless. "And you can't really acknowledge your achievements if you're not acknowledging your true self."
"It feels amazing, like a weight has been taken off my shoulders," said Harless. "I have really been able to stay true to myself because I no longer feel like I don't need to hide a part of myself. I feel genuinely free."
Referencing another graduating Florida high school senior who had his graduation address censored by school authorities; "With all the issues and topics of coming out, I don't want people who are in the LGBTQ+ community to feel they are censored," said Harless.
He told WWSB that his family and friends have been very supportive.