Stonewall gives middle finger to oppressive heterosexist 'normalcy'
Fight against the APA was just as profound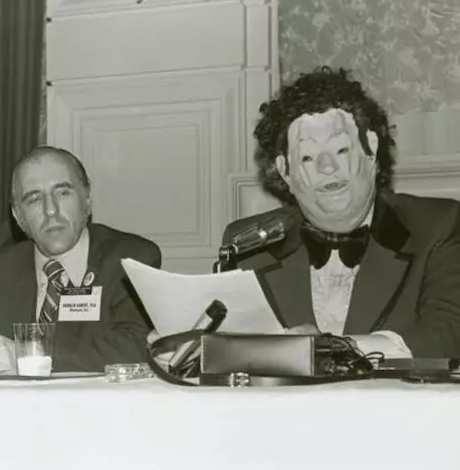 In the Trump era, the massive LGBT parades in New York City and elsewhere on June 28, the 50th anniversary of the Stonewall Rebellion, commemorate more than an annual Pride event: they symbolize an LGBT people intent on joyfully countering white male-dominated heterosexism and the tentacles of hatred it inspires. This counter-culture moment in many ways mirrors the counter-culture movement of the 1960s and early 1970s where hope for full equality and the spirit of freedom and democracy clashed with oppressive hard-core conservatism. 
Stonewall was a line of demarcation between passive acceptance and courageous self-empowerment in a culture war that is not yet won.
Violent raids on gay bars were routine until Stonewall, as the Washington Post reported in their review of Howard Mann's book "Behind the Screen: How Gays and Lesbians Shaped Hollywood, 1910-1969." "The imposition of the notorious Production Code, for example, was accompanied by a crackdown on 'pansy' clubs in Los Angeles and elsewhere — all part of a reaction to the liberalization of the raucously roaring '20s."
Outside of dark hideouts and clandestine hookups, LGBT people survived by hiding in the closet, passing as straight. Those who couldn't hide or got caught were often scandalized, humiliated, beaten or killed without repercussions.
Gays like Howard Efland, a nurse who checked into the SRO Dover Hotel in downtown LA on March 9, 1969—roughly four months before Stonewall—hoping to meet someone in those otherwise free-wheeling pre-bathhouse days of the 1960s. But the LAPD didn't just bust the "faggot" on a trumped-up charge—they dragged him naked by the feet down a flight of stairs where they savagely beat him in front of horrified witnesses as he screamed for help. When he died shortly thereafter, they told his parents he suffered a heart attack. The Coroner called his death an "excusable homicide."
The LA Advocate found out and reported the murder, prompting the Rev. Troy Perry and gay troublemaker Morris Kight to organize a march and rally at the site. But no one was ever held accountable.
Protest rallies had become common in the 1960s as more people joined civil rights marches and students protested the war in Vietnam. But the 1968 assassinations of Robert F. Kennedy and Rev. Martin Luther King, along with the televised brutality of the Chicago police during the Democratic National Convention, led the country to split asunder debating politics, ethics and morality. 
But Stonewall in 1969 and the less celebrated earlier LGBT rebellions against police in Los Angeles at the Cooper Do-Nuts in 1959, Compton's Cafeteria in 1966, the Black Cat Tavern on Feb. 11, 1967 and at Lee Glaze's The Patch in Aug. 1968 were significant for another reason, as well. They symbolized an arbitrarily constructed minority fighting back against the prevailing definition of homosexuality as an icky moral perversion worthy of degradation, condemnation—and as the Bible suggests, death.
As a result of the acceptance and promotion of that longstanding belief by society, the state, religion and families, in 1952, the American Psychiatric Association listed homosexuality as a mental disorder and a "sexual deviation" in its Diagnostic and Statistical Manual (DSM) during the height of the McCarthy era witch hunts.
Many LGBT individuals internalized that hate-based definition of homosexuality as a sin, a crime and a sick perversion, leading to suicide, profound shame, secrecy, and agonizing isolation.
"It took many years of vomiting up all the filth I'd been taught about myself, and half-believed, before I was able to walk in the earth as though I had a right to be here," gay author James Baldwin once wrote.
"Cures" for homosexuality included lobotomies, electroshock aversion therapy, and chemical castration among other tortures—as well as the perennial "conversion" or "reparative" therapy, still thriving in many states today.
Not all LGBT people were cowed by the danger, however. Edythe Eyde (aka Lisa Ben) started the first known lesbian newsletter Vice Versa in 1947 during off time as a secretary for RKO Pictures. Harry Hay and a few others founded the Mattachine Society and ONE Inc, which published ONE Magazine, in LA in the early 1950s when poet Allen Ginsberg's "Howl" was all the rage. San Francisco drag queen and Army vet Jose Sarria ran for political office in 1961, before founding the Imperial Court System. Del Martin and Phyllis Lyon founded the Daughters of Bilitis in San Francisco in 1955, also publishing The Ladder for lesbians.
But most of the early organizations were clandestine since being discovered to be a homosexual led to instant unemployment, loss of family and friends and a myriad of other personal horrors, including depression, anxiety and other emotional and mental illnesses. Gradually activists such as Frank Kameny and Barbara Gittings from the Washington DC chapter of the Mattachine Society publicly protested, promoting the argument that "Gay is Good."
"The problems of the homosexual stem from discrimination by the heterosexual majority and are much more likely to be employment problems than emotional problems," Kameny wrote in a letter to Playboy in 1969 in response to a story about "therapeutic methods" for treating gay men, according to the New York Review of Books.  Doctors "would be of greater service to the harassed homosexual minority," Kameny concluded, "if they ceased to reinforce the negative value judgments of society and, instead, adopted a positive approach in which therapy for a homosexual would consist of instilling in him a sense of confident self-acceptance so he could say with pride, 'Gay is good.'"
Indeed, Dr. Saul Levin, the out gay CEO of the APA, tells the Los Angeles Blade, "LGBTQ folk have always been stereotyped and in some ways derided. There was a stigma to it." But "as mental illness became more part of the medicalization," some psychiatrists began to question the data-less assumptions about homosexuality, including Professor Sigmund Freud, a neurologist and psychiatrist.
"A mother bought her son and said that there was something wrong with him. And that's when [Freud] began to really look at a sort of homosexuality," Levin says. "In some of his writing, he did not think that this was a mental illness, per se—that in some ways it was a sexual variant. I'm paraphrasing his words….But by the 1970s, it became very clear that some asked why was it a mental illness? Show us that we had a different problem or a mental illness compared to someone who has depression or anxiety."
That questioning led to an APA panel in 1972 with Kameny and Gittings and a masked "Dr. H. Anonymous," the only gay psychiatrist who agreed to participate.
"Yes, we are sick—we are sick of your manipulation and exploitation of us," Kameny said. He demanded that "homosexuality be removed permanently from the psychiatric list of diseases" and called for "treatment of the oppressing society instead of the attempted treatment of us, the oppressed homosexual."
But, says Levin, it was "Dr. H. Anonymous" who really got them thinking.  
"John Fryer, a psychiatrist out of the University of Pennsylvania in Philadelphia, was a gay man who realized at that time he could lose his job, he could lose this apartment," who came forward, says Levin. "The gay community was very much beginning to come out of the closet but it was also a time where we were highly discriminated against by legislation. And he eventually said to the APA that it was time for them to either take homosexuality out of the DSM, or they need to show the data of why it's a mental illness. And the APA leaders at the time heard him, and within a year they had decided that there actually was not data so they took it out of the DSM," in the 1973 publication.
"Today, we know that it's not a mental illness. We are just a variant in who we love and who we want, and who we are inside," Levin says. "And obviously, sometimes whether you're straight or gay or lesbian or bisexual or transgender, there may be parts of you that, because of some of the discrimination you may have had when you were younger, that's the issue that has to be addressed as part of a good mental health, healthcare checkup….The bottom line is that it is a natural variant of the human being and, it does not need curing," a position the APA continues to strongly advocate.
Though less colorful and public than the Stonewall Rebellion, the fight against the APA's designation of homosexuality was also a significant resistance to the oppressive heterosexual construct of "normalcy."
It is also the subject of the upcoming documentary "Cured."
"We were drawn to this story because it's such a pivotal but largely unknown moment in LGBT history," Cured Co-Director Patrick Sammon tells the Los Angeles Blade. "In fact, following the Stonewall rebellion of 1969, the campaign that resulted in the American Psychiatric Association's 1973 decision to remove homosexuality from its manual of mental illnesses marked the first major step on the path to equality for LGBT Americans."
"At a time when every lesbian and gay man, no matter how well-adjusted, was automatically considered sick and in need of a cure, the diverse group of activists who took on the APA found the courage to stand up and tell the world that they — not psychiatrists — were the experts on their own lives," says Bennett Singer, co-director of "Cured." "Their tactics and strategy offer crucial lessons about how to create and sustain social change, even in the face of seemingly insurmountable opposition. And their insistence on speaking truth to power can inspire and guide every LGBTQ American — as well as our allies — who wants to ensure that hard-won progress toward equality is not rolled back."
Prominent anti-LGBTQ+ activist running for Texas House
Woodfill has for years been at the helm of conservative Christian and anti-LGBTQ+ movements in Houston and Texas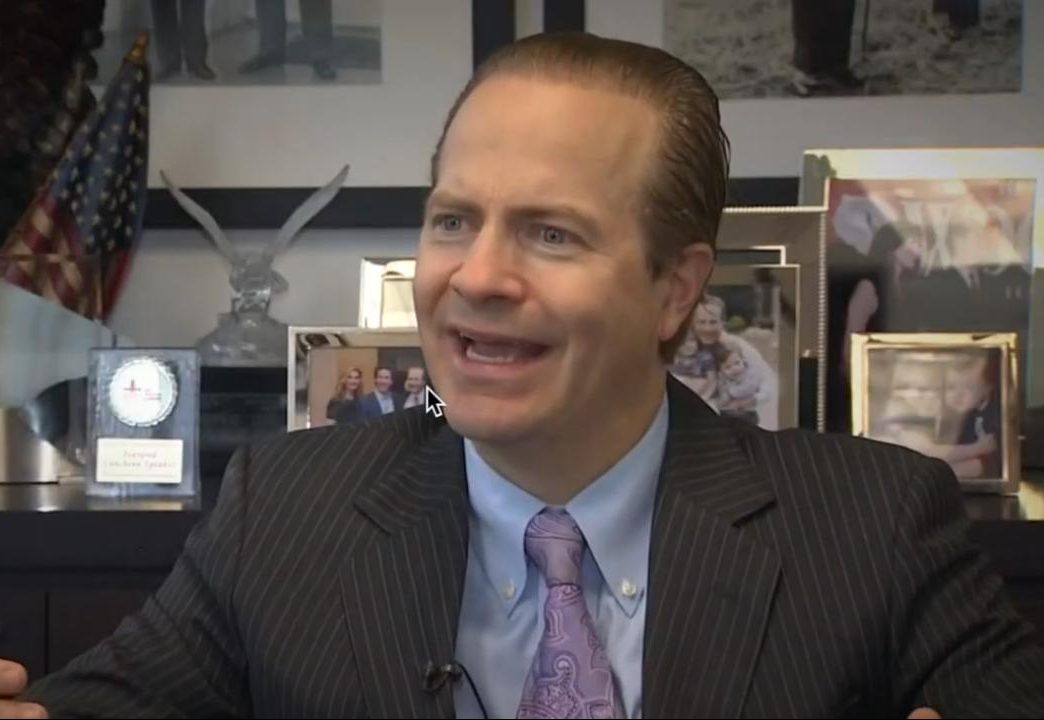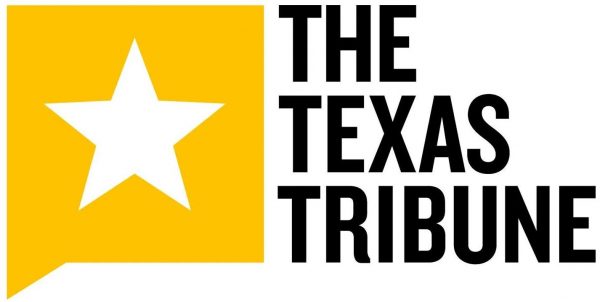 By Robert Downen | HOUSTON, Texas – Prominent anti-LGBTQ+ attorney and former Harris County GOP chair Jared Woodfill is running for the Texas House and to replace House Speaker Dade Phelan.
Woodfill announced his candidacy for House District 138 this week, touting his legal challenges to COVID-19 mandates and LGBTQ+ legislation, and the four "Republican sweeps" that Harris County Republicans saw during his tenure as the local GOP's leader from 2002 to 2014.
He's running against incumbent Republican Rep. Lacey Hull, who was first elected to represent the northwest Houston district in 2020 with backing from Gov. Greg Abbott and U.S. Rep. Dan Crenshaw, R-Houston. Hull was ranked as one of the most conservative members of the Texas House this year based on an analysis of voting records by Rice University political scientist Mark Jones.
Woodfill's campaign has already tried to frame Hull as a Republican in Name Only — RINO — by citing D ratings from two conservative activist groups. His campaign also accuses her of conspiring with Phelan — a longtime nemesis of Woodfill and other ultraconservative Texas Republicans — to "undermine" conservative legislation and impeach Attorney General Ken Paxton.
"The entire episode was an example of why 'RINOs' in Austin must be voted out of office," Woodfill's campaign website states. "Woodfill will be ready on Day 1 to bring decency back to HD 138, and return our conservative grassroots values back to the Texas House of Representatives."
Woodfill and Hull could not be reached for comment Friday.
Woodfill has for years been at the helm of conservative Christian and anti-LGBTQ+ movements in Houston and Texas. In 2015, he and well-known Houston GOP powerbroker and anti-gay activist Dr. Steven Hotze played key roles in the defeat of an ordinance that would have extended equal rights protections to LGBTQ+ Houstonians, during which they compared gay people to Nazis and helped popularize "groomer" rhetoric.
The two have remained close, leading a pro-Paxton fundraising group during the attorney general's impeachment this summer and spearheading legal challenges to COVID-19 closure mandates and election results in Harris County. Woodfill is also representing Hotze in a criminal investigation stemming from a 2020 incident in which a private investigator, allegedly acting at Hotze's behest, held at gunpoint an air-conditioning repairman who he believed was transporting fake ballots.
Woodfill has faced his own legal issues: He has for years been at the center of an ongoing lawsuit in which a man accuses Woodfill's former law partner and Southern Baptist leader Paul Pressler of decades of sexual abuse. In March, The Texas Tribune reported that Woodfill testified under oath that he was alerted in 2004 about child sexual abuse allegations against Pressler, who Woodfill was representing at the time in an assault lawsuit that was settled for $450,000. Despite that, Woodfill continued to work with Pressler, providing him with a string of young, male personal assistants who worked out of Pressler's home. The lawsuit is set for trial early next year.
In 2018, Woodfill was also investigated for money laundering by the Harris County District Attorney's Office after being accused of misappropriating funds from two clients of his law firm, though no charges were filed.
Hull cruised to reelection in HD 138 last year, beating her Democratic opponent Stephanie Morales by 15 percentage points — or about 8,000 votes.
Disclosure: Rice University has been a financial supporter of The Texas Tribune, a nonprofit, nonpartisan news organization that is funded in part by donations from members, foundations and corporate sponsors. Financial supporters play no role in the Tribune's journalism. Find a complete list of them here.
****************************************************************************************
Robert Downen is a reporter covering democracy and the threats to it, including extremism, disinformation and conspiracies. Before joining the Tribune in 2022, he worked for five years at the Houston Chronicle. As a Hearst Media fellow, he developed what would become "Abuse of Faith," a landmark investigation into child sexual abuse in the Southern Baptist Convention that prompted a Department of Justice investigation.
Before coming to Texas, Robert was a business reporter in New York's capital region, and the managing editor of six newspapers in his home state of Illinois. He is a 2014 graduate of Eastern Illinois University.
The preceding article was previously published by The Texas Tribune and is republished by permission.
**********************
Quality journalism doesn't come free
Perhaps it goes without saying — but producing quality journalism isn't cheap. At a time when newsroom resources and revenue across the country are declining, The Texas Tribune remains committed to sustaining our mission: creating a more engaged and informed Texas with every story we cover, every event we convene and every newsletter we send. As a nonprofit newsroom, we rely on members to help keep our stories free and our events open to the public. Do you value our journalism? Show us with your support.
Donation Link Here: (Link)