Stonewall ignited gay liberation
And even more LGBT history was made in 1970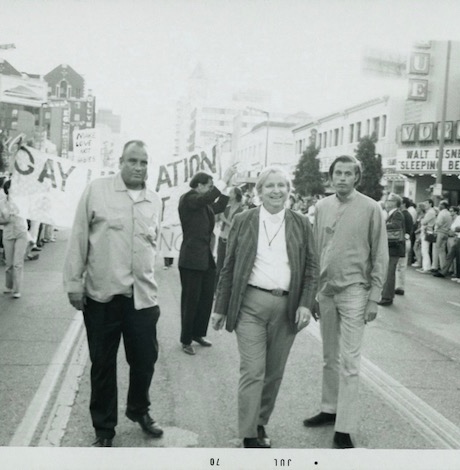 The 1960s was the era of creative transformation as young people took up John F. Kennedy's call to service and television changed life from black and white to vivid color. By May 18, 1969 Apollo 10 transmitted the first color images of the planet Earth as seen from space and suddenly "wonder" was no longer a fanciful promise offered by Walt Disney.
It was an era of peace, love, happiness and dreams that a shared humanity would eradicate poverty, racism, sexism, and entrenched inequality.
But it was also the era in which the government got caught lying about the war in Vietnam, about thousands of young men sent to ignoble and senseless deaths. Revolution was on the lips of thousands of Parisian students, Maoists in China and fans of the Beatles' "White Album" in 1968. Changing the world was not a theory, a desire, but an action.
And action was fraught with danger. Two of the most prominent progressive heroes expected to lead that non-violent revolution and restore faith in America – Rev. Martin Luther King Jr. and Democratic presidential candidate Robert F. Kennedy – were assassinated. Eyes on the prize were refocused, turning darkly inward as protests for justice and equality transformed into liberation movements with sharper edges and a pall of violence.
No one thought limp-wristed sissies who couldn't throw a softball would even know how to throw a punch. But after Stonewall in June 1969, police and tabloid reporters in cities around the country speculated about all the pent up rage boiling behind those secret closet doors. It was clear to young New Yorkers that Stonewall was not a one-and-done reaction to a police raid. By November, some activists had organized into the Gay Liberation Front and the Gay Alliance and NYU's Student Homophile League proposed an annual commemorative demonstration in New York on the last Saturday in June called CHRISTOPHER STREET LIBERATION DAY. The activists contacted gay activists in other cities to share their idea.
Being gay was no longer an arbitrary individual behavior; a chosen community was being born.
Meanwhile in Hollywood, anti-war activist/organizer Morris Kight also decided to start a Gay Liberation Front—LA was one of five cities launch GLFs in the aftermath of Stonewall. Kight's GLF provided direct services to gays and lesbians, especially homeless youth, and pro bono legal advice for those being discharged from the military, STD shots, or busted for being gay. Kight also set up rap groups to develop self-esteem through shared story-telling akin to AA shares and feminist consciousness raising.
In November 1969, Kight took out a small ad in the leftist L.A. Free Press saying he wanted to hold a homosexual organizing meeting. He later told Eric Markus of Making Gay History that Stonewall "had not one trace of an influence upon my work."
In fact, Kight said, "I had a number of telephone calls from payphones by Christopher Park, by Sheridan Square, while the Stonewall rebellion was going on, and since I was in the midst of a whole variety of rebellions, since I was up to my neck in civil disobedience, since I was up to my neck in television and radio and newspapers, I was up to my neck in organizing…against the war in Vietnam, and against poverty, and against racism, and against classism, and against redlining. I was involved in super-radical activities, and so I absorbed it as just one more interesting activity, except it was us instead of them. And that was the only difference, uh, that came in my mind, I said, "Well, fine, thank you for calling, that's very interesting, I'm happy it's happening." Uh, the Stonewall, uh, rebellion did not influence my founding the Gay Liberation Front of Los Angeles."
But it may well have influenced those who joined him, which in turn influenced Kight's response.
"The country was ripe with discontent and rebellion, people were already mobilized and Kight seized the momentum, as he liked to put it, to 'free my people.' When Morris Kight shifted his thinking and refocused his energy, he made sure that it created a rippling effect. He tapped organizational muscle, skills, and funds from the Peace Movement, Black Power, Feminism, and the LA Mission," writes Mary Ann Cherry in her upcoming biography MORRIS KIGHT: Humanist, Liberationist, Fantabulist A Story of Gay Rights and Gay Wrongs due out in April 2020 from Process Media.
Among those who joined GLF was a young activist named Don Kilhefner, with whom Kight would disrupt an American Psychiatric Association Conference and later found the Los Angeles Gay Community Services Center. Their first headquarters in a rented old Victorian on Wilshire Boulevard stopped traffic with residents and tourists alike shocked to see such an open display of the word "Gay."
"After Stonewall, we were on fire. Something was unleashed in us. After all those decades of being told who we are, we began to define ourselves and found ourselves to be good, decent people," Kilhefner told filmmakers Patrick Sammon and Bennett Singer for their forthcoming documentary Cured.  "So part of our work was not only fighting back against the shrinks, but also working with gay people to undo the harm that had been done to us. And it felt like ripples went out across the country. In every major city, something happened. In San Francisco and Chicago, in Atlanta, in New York, in Boston, something happened, and in each town it was different depending on what the circumstances were, who was meeting, and what was going on there — but we were everywhere."
In LA, Kight wanted to ensure that GLF meetings were radical, democratic, and based in the spirit of non-violence, no matter how much rage spilled out at rap meetings tackling the root cause of gay oppression—lack of self-acceptance. That pain also created bitchy attacks on one another, which Kight called "oppression sickness." 
But Kight was a keen organizer.
"Kight saw the big picture of gay rights as building-up one person at a time, and he didn't let anyone leave those meetings without being affected in some positive way or learning something," Cherry writes. "Often described as a 'warm and encouraging leader' and 'father figure' in the Gay Liberation Front, Kight did a private appraisal of every able body that expressed interest in the movement and then found a specific function for each person to contribute to their liberation. He gave every young person at these meetings a direction or an assignment, to give them a new purpose."
Cherry cites an anonymous GLF paper that expresses the point. "Look out straights, here comes the Gay Liberation Front… Understand this–that the worst part of being a homosexual is having to keep it secret. Not the occasional murders by police or teenage queer-baiters, not the loss of jobs or the expulsion from schools or dishonorable discharges–but the daily knowledge that what you are is so awful that it cannot be revealed. The violence against us is sporadic. Most of us are not affected. But the internal violence of being made to carry–or choosing to carry–the load of your straight society's unconscious guilt–this is what tears us apart, what makes us want to stand up in the offices, in the factories and the schools and shout out our true identities."
To press the point, get media attention and give GLFers an action to take, Kight planned zaps, some of which were potentially dangerous, such as the protest against Barney's Beanery demanding the removal of their "Fagots Stay Out" sign
Another zap was a theatrical stunt declaring March 1,1970 "Lavender Sunday" during which gays protested the church of their choice then presented the church with a reparations bill for $90 billion for all the harm done to gays over the years. The reaction was mixed. Some said "God bless you!" and shouted "Gay Power!" while others screamed, "You will all burn in hell!"
Mattachine Society member and gay journalist Jim Kepner attended GLF meetings, as did the Rev. Troy Perry, founder of the Metropolitan Community Church with whom Kight subsequently co-founded Christopher Street West and the first gay Pride parade. By the spring of 1970 as planning began, three gay men had died in police custody and countless police beatings received no justice or accountability.
"It was outright dangerous to be openly gay much less part of gay liberation," Cherry writes.
Nonetheless, Kight, Perry, and homeless advocate Rev. Bob Humphries made plans for a parade, not a demonstration, down Hollywood Boulevard.  The May 14, 1970 Parade Permit Application said the purpose of the parade was: "A joyous celebration of the total freedom of homosexuals in Los Angeles, with their families and friends, indicating that they are full citizens of this community and their rights to use the streets in the city of Los Angeles."
The permit was denied but they appealed, including an extraordinary bond the LAPD required for extra police in case a Stonewall-like gay riot broke out.
On Friday June 26, California Superior Court Judge Richard Schauer ordered the Police Commissioner to issue the permit for a "Hollywood Blvd. homosexual-oriented parade without requiring a $1,500 cash bond." It was the first official recognition of "gay" in California. 
Death threats against Kight intensified.
"Someone telephoned in the morning [of the Pride parade] and said, 'How would you like it if I came over and killed you today?' And I told him, 'No, I cannot do that today. I have a very big day ahead of me and I must attend a parade.' And I hung up," Kight told Cherry. 
It took courage to step off the corner of McCadden Place and Hollywood Boulevard that June 28—but 1800 people showed up with thousands more lining the streets to watch gays and lesbians holding hands and more creative participants. Two men walked sheep dogs with signs saying, "Not all of us walk poodles." The Guerrilla Theatre showcased "vice cops chasing screaming fairies wearing paper wings." And The Militant Gay Movement floated a blown-up super-sized Vaseline jar. The GLF marched behind Kight.
"Los Angeles activists, by participating in a Stonewall commemoration the first year, played a crucial role in the survival of the Stonewall story," the American Sociological Review reported in 2006. "The first commemoration of Stonewall was gay liberation's biggest and most successful protest event."
NBC Universal cancels Golden Globe awards broadcast for 2022
NBC Universal announced the network would not broadcast the 2022 Golden Globes awards ceremony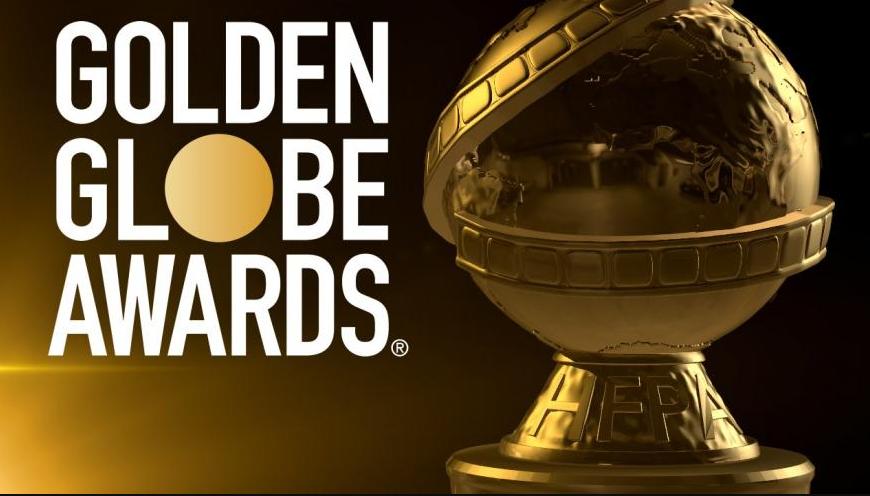 BURBANK – In the wake of an in-depth investigation into the Hollywood Foreign Press Association (HFPA), the organization responsible for the Golden Globes by the Los Angeles Times, which revealed a lack of racial diversity among its voting members and various other ethical concerns, NBC Universal announced Monday the network would not broadcast the 2022 Golden Globes ceremony.
This past February ahead of the HFPA's 78th Annual Golden Globes ceremony, HFPA board chair Meher Tatna told Variety magazine that the organization that the organization of international journalists which covers the film, television, and entertainment industry has not had any Black members in at least 20 years.
Actor Sterling K. Brown, a Golden Globe winner and two-time nominee, posted to Instagram;
Criticism of the HFPA, which puts on the Globes and has been denounced for a lack of diversity and for ethical impropriates, reached such a pitch this week that actor and superstar celebrity Tom Cruise returned his three Globes to the press association's headquarters, according to a person who was granted anonymity because they weren't authorized to speak publicly about the decision, the Associated Press reported.
"We continue to believe that the HFPA is committed to meaningful reform. However, change of this magnitude takes time and work, and we feel strongly that the HFPA needs time to do it right," a spokesperson for NBC said in a statement.
"As such, NBC will not air the 2022 Golden Globes," the spokesperson added. "Assuming the organization executes on its plan, we are hopeful we will be in a position to air the show in January 2023."
NBC's decision comes as Vogue reported that the backlash to the HFPA came swiftly and decisively. Some of Hollywood's biggest studios, including Netflix, Amazon, and WarnerMedia, announced they were severing ties with the organization until efforts were made to increase diversity and stamp out corruption, while a group of more than 100 of the industry's biggest PR firms released a statement in March in which they pledged to boycott the ceremony for the foreseeable future.
The HFPA did not immediately respond to inquiries by media outlets requesting comment about NBC's decision.
In February, the organization said it was "fully committed to ensuring our membership is reflective of the communities around the world who love film, TV, and the artists inspiring and educating them."
"We understand that we need to bring in Black members as well as members from other underrepresented backgrounds, and we will immediately work to implement an action plan to achieve these goals as soon as possible," it said.
HFPA also announced a full timetable through this summer for implementing promised reform initiatives in response to NBC's decision.

"Regardless of the next air date of the Golden Globes, implementing transformational changes as quickly — and as thoughtfully — as possible remains the top priority," the HFPA board said in a statement. "We invite our partners in the industry to the table to work with us on the systemic reform that is long overdue, both in our organization as well as within the industry at large."
LA County expected to hit herd immunity by mid summer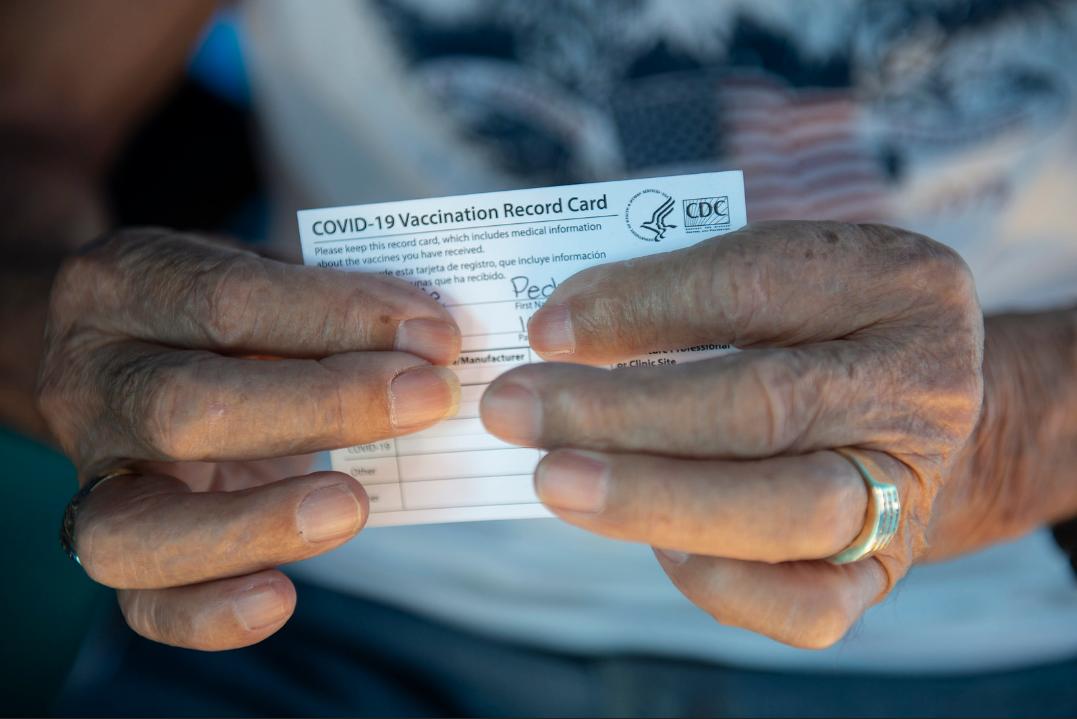 LOS ANGELES – Los Angeles County could reach COVID-19 herd immunity among adults and the older teenagers by mid- to late July, public health officials announced Monday. Over the weekend LA Mayor Eric Garcetti announced that appointments are no longer needed for Angelenos to get COVID-19 vaccinations at any site run by the city.
Garcetti's move is intended to give people who don't have the time or technological resources to navigate online booking platforms a chance to get the shot.
The percentage of the population the County needs to vaccinate to achieve community immunity is unknown, however Public Health officials estimate it's probably around 80%. Currently, 400,000 shots each week are getting into the arms of L.A. County residents, and there are over 2 million more first doses to go before 80% of all L.A. County residents 16 and older have received at least one shot.
At this rate, Public Health expects the County will reach this level of community immunity in mid- to late July and that assumes the County continues to at least have 400,000 people vaccinated each week. That would include both first doses that people need as well as their second doses.
This news came as Los Angeles Unified School District officials announced that attendance numbers at all grade levels in the District have been considerably lower than expected as extensive safety measures have failed to lure back the vast majority of families in the final weeks of school.
Only 7% of high school students, about 30% of elementary school children and 12% of middle school students have returned to campuses.
As of May 7, more than 8,492,810 doses of COVID-19 vaccine have been administered to people across Los Angeles County. Of these, 5,146,142 were first doses and 3,346,668 were second doses.
On Monday the U.S. Food & Drug Administration (FDA) expanded the emergency use authorization for the Pfizer COVID-19 vaccine for adolescents 12 to 15 years of age. The Pfizer vaccine is already authorized for people 16 years old and older.
Pfizer's testing in adolescents "met our rigorous standards," FDA vaccine chief Dr. Peter Marks said. "Having a vaccine authorized for a younger population is a critical step in continuing to lessen the immense public health burden caused by the COVID-19 pandemic."
In a statement released Monday by the White House, President Joe Biden the FDA's decision marked another important step in the nation's march back to regular life.
"The light at the end of the tunnel is growing, and today it got a little brighter," Biden said.
Los Angeles County will offer the Pfizer vaccine for 12 to 15-year-olds once the Centers for Disease Control and Prevention (CDC) affirms the FDA recommendation, which can happen as early as Wednesday. All adolescents 12-17 will need to be accompanied by a parent or guardian to get vaccinated.
To find a vaccination site near you, to make an appointment at vaccination sites, and much more, visit: www.VaccinateLACounty.com (English) and www.VacunateLosAngeles.com (Spanish). If you don't have internet access, can't use a computer, or you're over 65, you can call 1-833-540-0473 for help finding an appointment or scheduling a home-visit if you are homebound. Vaccinations are always free and open to eligible residents and workers regardless of immigration status.
In the meantime, the Los Angeles County Department of Public Health and the Centers for Disease Control and Prevention say that unvaccinated people — including children — should continue taking precautions such as wearing masks indoors and keeping their distance from other unvaccinated people outside of their households.
HHS takes steps to reverse Anti-LGBTQ+ healthcare policy
The announcement came minutes before a scheduled hearing before the U.S. District Court for Equality California's lawsuit challenging the Trump-Pence Administration's "Rollback Rule"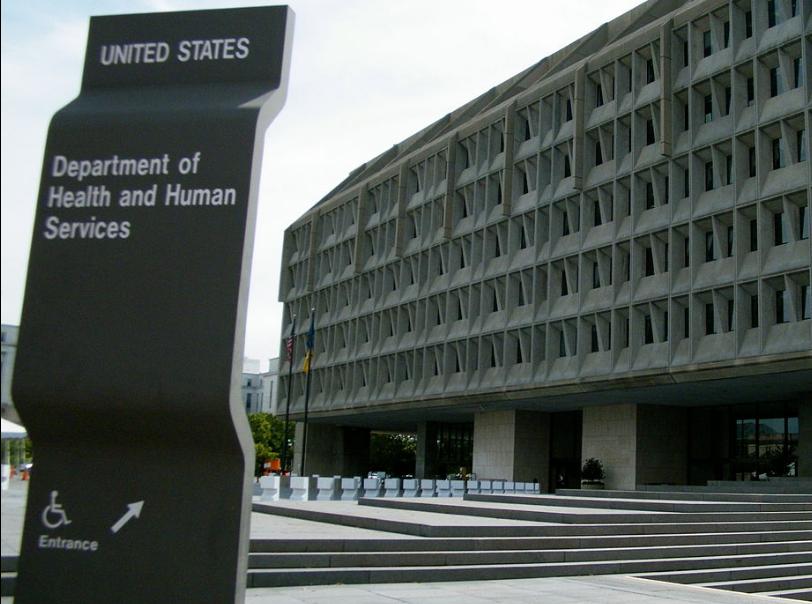 WASHINGTON – The U.S. Department of Health and Human Services announced Monday morning that the Biden-Harris Administration will interpret and enforce Section 1557 of the Affordable Care Act (ACA) and Title IX's prohibitions on discrimination based on sex to include discrimination on the basis of sexual orientation and gender identity.
The announcement came minutes before a scheduled hearing before the U.S. District Court for the District of Massachusetts in BAGLY v. HHS, Equality California's lawsuit challenging the Trump-Pence Administration's "Rollback Rule."
The Trump-era policy undermines the ACA's nondiscrimination protections on the basis of sex — including pregnancy, gender identity and sex stereotyping — as well as protections for patients with limited-English proficiency and those living with chronic illnesses, including HIV. Because the issues in BAGLY v. HHS are broader than what the Administration announced today, the Court scheduled a hearing on the government's motion to dismiss for June 3rd at 2:30 PM EST.
In reaction to the HHS announcement, House Speaker Nancy Pelosi issued a statement Monday:
"Today, the Biden Administration has taken essential and potentially life-saving action to affirm that all people in America have the right to quality, affordable health care – no matter who they are or whom they love. During this time of pandemic and always, it is vital that the most vulnerable have access to care, including LGBTQ Americans, who have long suffered injustice and discrimination that has left them dangerously exposed to health risks.

"The Trump Administration's decision to greenlight anti-LGBTQ discrimination in health care in the middle of a pandemic was an act of senseless and staggering cruelty, made in blatant defiance of our values and a Supreme Court ruling made just a month prior.

"Congressional Democrats together with the Biden Administration are proud to uphold the equal right of every American to access the care that they need to pursue a life of dignity and health. We must now build on this progress and enact the House-passed Equality Act to fully ban anti-LGBTQ discrimination in our nation."
In addition to Equality California, co-plaintiffs in BAGLY v. HHS include Darren Lazor, The Boston Alliance of Gay, Lesbian, Bisexual and Transgender Youth (BAGLY), Callen-Lorde Community Health Center, Campaign for Southern Equality, Equality California, Fenway Health, and Transgender Emergency Fund.
Lazor is a transgender man near Cleveland, Ohio, who experienced numerous counts of discrimination from healthcare providers on the basis of his gender identity from 2012 to 2017. He is a member of Equality California. Plaintiffs are represented by National Women's Law Center (NWLC), the Transgender Law Center (TLC), the Transgender Legal Defense & Education Fund (TLDEF), the Center for Health Law and Policy Innovation (CHLPI) of Harvard Law School and law firm Hogan Lovells.
The lawsuit asserts that the new rule violates the Administrative Procedures Act by being contrary to law, arbitrary and capricious and a violation of the Equal Protection Clause of the 14th Amendment. Notably, it was published on June 19,  just days after the June 15, 2020 U.S. Supreme Court ruling in Bostock v. Clayton County, which found that it is unlawful sex discrimination to fire employees based on sexual orientation or gender identity.
The lawsuit also asserts that the new rule will embolden discrimination and harm LGBTQ+ patients and people seeking reproductive health care, further stigmatize abortion and other pregnancy-related care, harm patients with limited-English proficiency, especially immigrants, and harm people with chronic illnesses, including those living with HIV. The rule will also create confusion about the scope of protections against discrimination under federal law.
Trans people, like plaintiff Darren Lazor, already face disproportionate discrimination in health care settings, including mistreatment by insurers and humiliation and harassment by doctors – problems that are exacerbated for trans people of color and trans people living in rural regions and the U.S. South. In seeking to deny trans people access to the healthcare they need, the Trump Administration had placed trans people, and especially Black trans women, in danger through deliberately harmful governmental action.
"We are thrilled by the news that the Biden-Harris Administration will take initial steps to reverse President Trump's dangerous, discriminatory Rollback Rule, which undermined healthcare nondiscrimination protections critical to the LGBTQ+ community, and trans people in particular," said Equality California Executive Director Rick Chavez Zbur.
"As the world recovers from a global pandemic, it's more important than ever that every American have access to quality, affordable healthcare without fear of harassment and discrimination. We remain hopeful that under Secretary Becerra and Assistant Secretary Levine's leadership, HHS will continue to take further steps to rescind the Trump-era regulation and address the harms that it has caused," he added.