Actor Michael D. Cohen talks transition — and never keeping secrets
Nickelodeon star says, 'I don't see myself as coming out right now'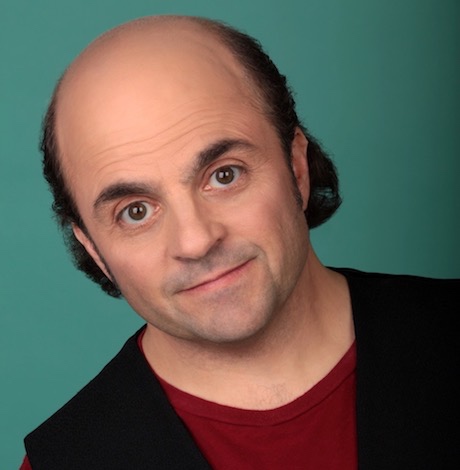 One good aspect of the debate over impeaching Donald Trump: the trolls are so preoccupied flogging their Twitter foes, they've missed a story that could have once created a vortex of online cruelty. Instead, Michael D. Cohen, who plays "loveable genius" Schwoz Schwartz on Nickelodeon's "Henry Danger" and its spinoff "The Adventures of Kid Danger," is featured in a widely shared Time magazine article about his gender transition 20 years ago.
Ironically, it's the convergence of stories about Trump, as well as the development of his one-man show about his transition that moved Cohen to disclose his personal story now.
"I don't see myself as 'coming out' right now, Cohen told the Los Angeles Blade in a recent phone interview. "I'm disclosing. I'm sharing my story. But my 'coming out' happened almost 20 years ago. I've been living my life. This isn't a coming out and I think that's an important distinction.
"I was never secretive about my having transitioned," says Cohen. "I transitioned in Toronto back in 2000. I was working as an actor at the time. I told my agent, went through the physical transition, and started auditioning as a man after that. People in the community that I worked with in terms of casting directors—they knew me before and they knew me after. People who were my friends, people who were other actors, everybody in my life, my family, my extended family, everybody knew. It was never a secret. In fact, I auditioned for roles that had trans characters so it was never a secret."
After he moved to Los Angeles and started dealing with Hollywood agents, Cohen says that he was mindful of his intentions on a "continuum of disclosure."
"To me it was a question of when is it relevant?" Cohen says. "I would have to question my intentions. Am I bringing this up because I'm afraid if they found out or am I bringing this up because it's relevant? I always wanted to go from the place of relevance. If I was looking for representation or something like that if it was relevant, and it usually was, I would mention it."
One time Cohen was outed because someone knew his story and recommended him for a transgender role.
"Keeping something that feels like a secret—it doesn't feel good," he says. "It feels like I'm attaching some sort of shame or something to it and I didn't do that consciously. I was as open as I needed to be."
Cohen has a completely different take on the issue some transgender people face when a straight person claims a trans person is  "deceiving" them by not disclosing.
Other than some "weird comments on the internet," Cohen has not had that experience. "For me, and I think a lot of people in transition feel this way, that when you do share that you have a trans history, you feel more deceptive sharing that than you do just being quiet and living your life because I'm living my truth now," Cohen says.
"If I tell you—"Hey, there was a period in my life where I felt like I was living a lie and I want you to see me through that lens of that lie"—it's encouraging a deception but it's a deception that's reversed from what you're talking about," he says.
"The way you see me now is the truth. That's where my authentic self lives. Whatever people expect, that's their business. This is the truth and this is what I'm going to show up in," Cohen says. "I think that's confusing for people who don't understand the nature of gender identity and being assigned a gender identity at birth that does not fit who you are. I think that coming into your truth is living it to the best you can. I've had the privilege of being able to live in my authentic self and present of my authentic self. Not everybody has had that privilege or had that access for whatever reason. It makes things extraordinarily difficult for a lot of those people."
Cohen says he's got a whole checklist for a person he might date and that does not include someone who might accuse him of deception.
Though he hasn't been highly visible in the LGBT movement, Cohen says he volunteered as a counselor with the Trevor Project's Lifeline about five years ago, an experience that changed his life.
"I've just been very passionate about helping youth and focusing on the needs of youth who are dealing with LGBT issues—whether it's coming out or that they feel like they are miss-assigned in their gender," he says. "Just having the privilege of be able to work on the Lifeline, that in and of itself was transformative."
Being able to connect with such vulnerable youth, many calling from the Deep South or other deeply religious areas where they can't be themselves—"to be literally be their lifeline is just the most profound honor and privilege."
And while he emphasized that most of the calls were not dramatic, some were. "They were literally about to kill themselves," Cohen says. "To be able to speak with them and spend as much time as it took on the phone and help them transform their ideas of what is possible for themselves, there's nothing like it….It made me grateful for how fortunate I have been and grateful for what I have been given."
Cohen pauses, recalling one kid in particular who called the next day and left a message. "He said, 'Please tell Michael thank you for saving my life.' I'm choking up. How do you not get changed from something like that? To touch people and to be touched in that profound way, it's life changing."
Several events prompted Cohen to disclose his transition, including a longtime plan to do a solo theatrical show, which has been deferred until spring 2020 by the success of his Nickelodeon show, "Henry Danger.  Another was seeing "more and more push back from the Trump administration against the rights of people with Trans experience, I started to get more and more frustrated with feeling like I didn't have a voice," he says.
"I'm going to be part of the fight in terms of making this administration see, to the best of my ability with other people obviously in partnership, that what they are doing is abject discrimination, it is unacceptable, and it is hurting innocent people and rolling back advances that our society has made that is bringing us back to a lesser society instead of a greater one," Cohen says. "I'm so disturbed about it. My intention is to help people have more room to be truthful in their own expressions."
Cohen understands that can be confusing. "The way that I see myself is: I am male. I am a man. That is my core being. That's always been there, that I've always been male. That feels like the truth in that core being way of truth," he says.
"Transgender, to me, describes the situation that I was in as a kid and partially as an adult, too. It describes the circumstance, it describes the journey, it describes the history, it describes some of the medical issues. It describes things that are more circumstantial. It does not describe my identity, it does not describe who I am in the most core basic way," Cohen says. "I also understand that there's a lot of people who feel differently and that really do identify with that word and that word's so important to them and their identity and I think that's completely valid and needs to be respected. But for me that does not fit.
"To me, I'm in alignment right now so, why would I bring up the fact that there was a huge part of my life that I wasn't in alignment with myself useless its relevant to that conversation? Then I would say, 'I've had a Transgender experience,' or 'I've had a Trans journey,'" he says. "I have spent a lot of my life taking labels that were uncomfortable for me that I felt like I had to contort to fit and I'm not willing to do that anymore."
The actor says he may be tied up with production of his Nickelodeon show but is checking to see if he might be free to enjoy LA Pride this year.
"I love that we celebrate this annual event and that it's called 'Pride' because it's the opposite of shame," Cohen says. "Coming out of shame and fully showing up as who we are, no matter what it is, is so important. I'm just proud to be aligned with a community of people that is willing to show up and celebrate being who they are. That's what it's all about."
To see a video of Cohen's in-production one-man show, 4 Cubits Make a Man, go to 4cubits.com.
ACLU asks investigation of Texas school districts anti-trans policies
Frisco ISD's new bathroom policy & Keller ISD's ban on books referencing gender violate federal rules prohibiting sex-based discrimination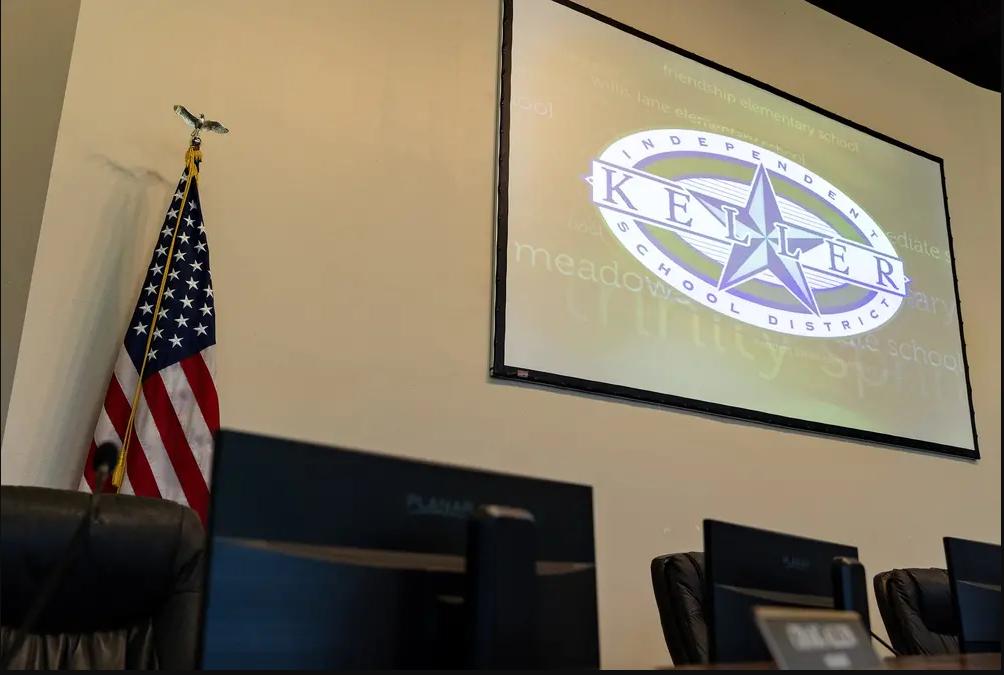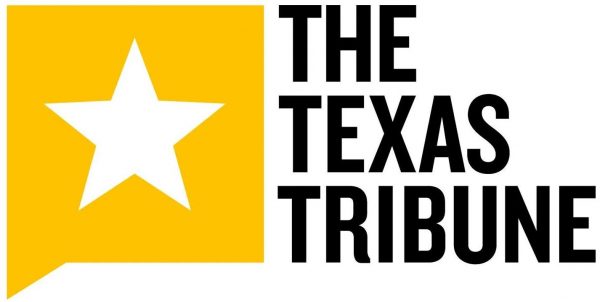 By Brian Lopez | DALLAS – The American Civil Liberties Union of Texas is calling for civil rights investigations into two North Texas school districts over recently implemented anti-transgender policies.
The ACLU, which filed the complaints last week, wants the Department of Education's Office for Civil Rights to investigate the Frisco Independent School District for passing a policy on Nov. 14 requiring students to use bathrooms that align with their gender assigned at birth. The district said it would make accommodations for students who ask to use a private restroom.
The ACLU said Frisco's policy would allow the district to "challenge or second-guess students' official birth certificates."
"It is deeply invasive and unlawful for school administrators to interrogate students' private medical information in this way," the ACLU said in a letter to the Department of Education. "School districts have no right to question students' sexual characteristics such as genitalia, hormones, internal anatomy, or chromosomes."
The ACLU also wants an investigation into the Keller Independent School District, which earlier this month passed a ban on all books that depict or reference transgender and nonbinary people.
"The policy attempts to erase the existence of transgender and non-binary individuals," the ACLU's letter said.
Keller ISD's anti-transgender policy came about six months after three conservative school board members were elected onto the seven-member board. The new members, all of whom received large donations from a Christian political action committee, campaigned on issues like banning books about LGBTQ experiences from school libraries and banning critical race theory, a college-level field of study that explores the idea that racism is embedded in institutions and legal systems.
Public education advocates and Texas teachers have largely said the discipline is not part of the curriculum in Texas public schools but it has become a shorthand for conservative groups to criticize how history and current events are taught with regard to race.
The ACLU claims that Frisco and Keller's policies violate Title IX of the Education Amendments of 1972, which prohibits sex-based discrimination in any school that receives federal funding.
Frisco and Keller are the latest North Texas school districts to have civil rights complaints lodged against them. Earlier this year, the NAACP Legal Defense and Educational Fund filed a similar civil rights complaint against the Carroll Independent School District, based in Southlake, for failing to protect students from discrimination based on their race, sex or gender identity.
Southlake, located between Dallas and Fort Worth, came into the spotlight three years ago after a viral video of white high school students chanting a racist slur prompted community members to share stories of harassment, NBC News reported.
Neither Keller ISD nor Frisco ISD immediately responded to a request for comment.
**********************
Brian Lopez is the Public Education Reporter for The Texas Tribune. He joined the Tribune in August 2021 after a covering local government at the Fort Worth Star-Telegram for a little over a year. The Star-Telegram was his first gig after graduating from the University of Texas at Arlington in May 2020 where he worked for the student-run newspaper The Shorthorn. When not on the job, he's either watching or playing soccer.
The preceding article was previously published by The Texas Tribune and is republished by permission.
**********************
The Texas Tribune is a nonprofit, nonpartisan media organization that informs Texans — and engages with them — about public policy, politics, government and statewide issues.
Quality journalism doesn't come free
Perhaps it goes without saying — but producing quality journalism isn't cheap. At a time when newsroom resources and revenue across the country are declining, The Texas Tribune remains committed to sustaining our mission: creating a more engaged and informed Texas with every story we cover, every event we convene and every newsletter we send. As a nonprofit newsroom, we rely on members to help keep our stories free and our events open to the public. Do you value our journalism? Show us with your support.