Lawsuit filed to block Trump Administration's 'Denial of Care' rule
Trump sought to permit doctors to deny care based on personal religious or moral beliefs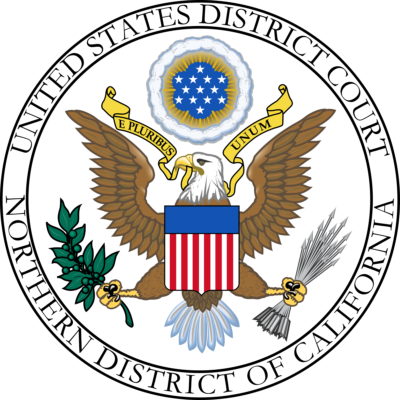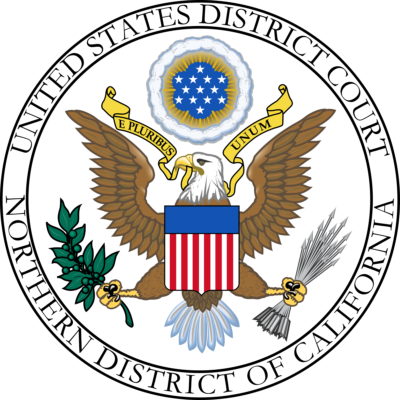 A lawsuit filed Tuesday in the U.S. District Court for the Northern District of California is challenging the "Denial of Care" Rule issued earlier this month by the U.S. Department of Health and Human Services.
The plaintiffs, which includes the Los Angeles LGBT Center, claim the policy, published Tuesday May 21, is unconstitutional and exceeds HHS's statutory authority.
The new regulation allows health care workers – doctors, nurses, EMTs, administrators and clerical staff – to deny medical treatment and services to patients because of personal religious or moral beliefs.
Health care facilities that do not comply risk losing federal funding.
According to a press release issued by Americans United for Separation of Church and State, Center for Reproductive Rights, and Lambda Legal, "The regulation will cause mass confusion among health care providers and is completely infeasible to implement. As a result, health care facilities may do away with reproductive and LGBTQ services altogether, leaving millions without access to critical health care."
"The rule applies to all healthcare facilities that receive federal funding through HHS, which includes most hospitals. Threatened with the loss of all federal funding and facing confusing and unworkable requirements, many health care facilities will face strong incentives to do away with critical health care services for women and the LGBTQ community."
"The rule could also lead to many LGBTQ patients not fully disclosing their identity and medical history for fear of discrimination, resulting in improper or incomplete care. While marginalized communities are the intended target, the rule is so broad that the religious objections of a health care worker could result in anyone – the elderly, children, and those in critical condition – being denied lifesaving medical care."
"The breadth of the harm this new rule will cause is impossible to exaggerate, and opens up yet another front in the Trump Administration's assault on civil rights of minorities and already marginalized, vulnerable populations," Lambda Legal Senior Attorney Jamie Gliksberg said.
"This almost limitless invitation to discriminate will inevitably result in women, LGBT people and religious minorities facing hostile health care workers and denials of medical care at moments of greatest need, where any delay could be fatal," she also stated.
In the summary of the lawsuit attorneys for the plaintiffs noted;
"The rule "impermissibly favors, prefers, and endorses certain religious beliefs and certain religious denominations over others," the groups wrote in a summary of the lawsuit:.
The policy "violates patients' rights to privacy, liberty, dignity, and autonomy" by imposing conditions that unduly burden patients' access to medically necessary health care and "chills constitutionally protected First Amendment activity, such as a patient's ability to disclose or express their sexual orientation," they added.
Plaintiffs include California's Santa Clara County, the Los Angeles LGBT Center and the D.C.-based Whitman-Walker Health.
This story has been corrected to indicate that Americans United is not a plaintiff in the lawsuit. 
White House 'walking the walk' on LGBTQ public health
David Lauterstein, co-founder of the popular clothing brand Nasty Pig with husband, Frederick Kearne received an invitation to the White House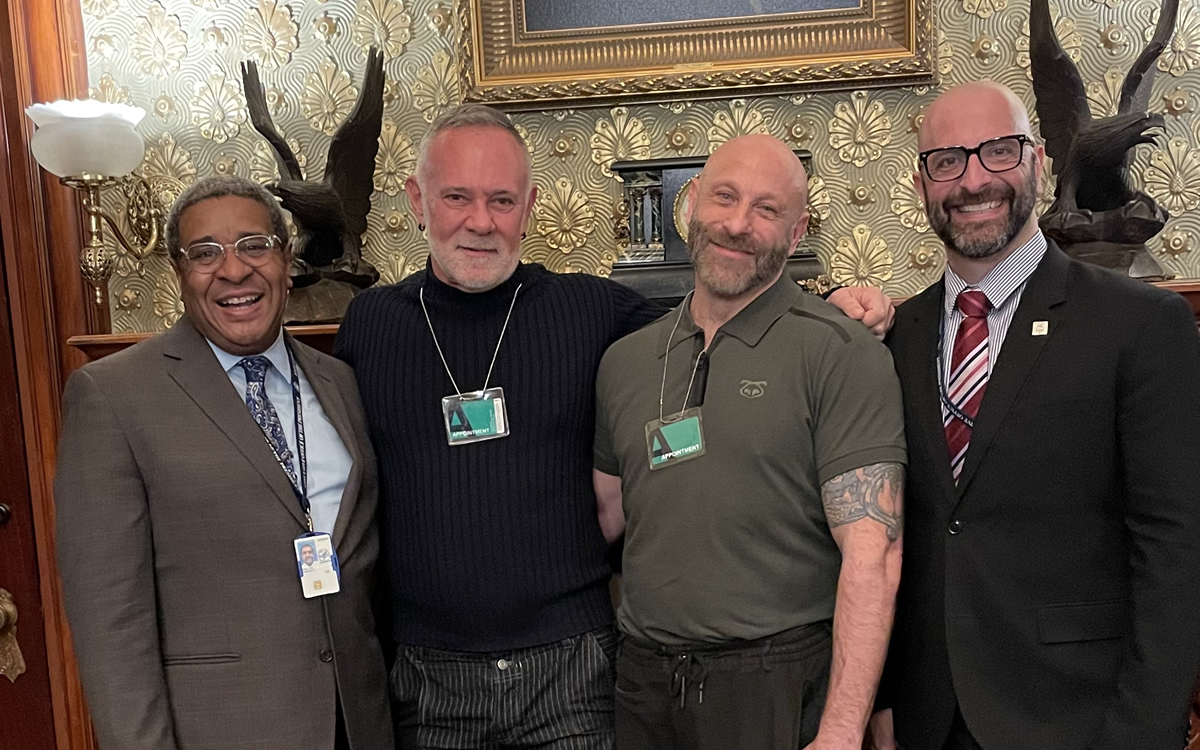 WASHINGTON – David Lauterstein, co-founder of the popular clothing brand Nasty Pig with his husband, Frederick Kearne, spoke with the Washington Blade by phone on Thursday about his company's work with the Biden administration on public health initiatives targeting the LGBTQ community.
The Nasty Pig team received an invitation to the White House on Jan. 12, ahead of the company's planned participation in Mid Atlantic Leather, the fetish event held annually in D.C. over Martin Luther King Jr. weekend.
After meeting with officials, including White House National Mpox Response Deputy Coordinator Demetre Daskalakis and Harold Phillips, policy director of the White House Office of National AIDS Policy, Lauterstein and Kearne decided to scrap their Nasty Pig booth at MAL in favor of administering a popup mpox and sexual health clinic in partnership with federal and D.C. public health teams.
During those conversations at the White House, "We found out that there was a big need for second shots," Lauterstein told the Blade on Thursday.
"We learned we have queer siblings in smaller towns and cities where asking for a vaccine is outing yourself — there are queer people who have to put their health at risk because they can't go to Walgreens and ask for an mpox vaccine," he said.
Lauterstein told himself, "I don't give a fuck if we help [just] one person" with the popup clinic, which turned out to be a resounding success. "After day one, the D.C. Department of Health had to call for backup" to meet the demand, Lauterstein said.
From the time he founded Nasty Pig in 1994 amid the AIDS crisis, "we wanted to be a voice of sexual positivity at a time when our community had adopted so much of the stigma placed unfairly upon us, when back then the prevailing wisdom was to blend in and be heteronormative because we were seen as the spreaders of death," Lauterstein said.
At the White House, a visit that was "one of the most humbling and profound experiences of my life," Lauterstein said he was stuck by the diversity of the teams working on behalf of the mpox response and other public health initiatives.
"Talk about 'walking the walk,'" he said.
The administration's decision to partner with Nasty Pig and hire health officials like Daskalakis who have experience administering programs that are tailored to the needs of LGBTQ people and grounded in, for example, a realistic and judgment-free understanding of the sexual behaviors of gay and bisexual men, is revelatory, Lauterstein said.
"It's such an evolution of public health and the magnitude of it isn't lost on me due to our history," he said, adding that "if we could have had these conversations in 1981 [as the AIDS crisis emerged], the amount of suffering and pain that could have been spared our community would have been tremendous."
"The fact that we have an administration that understands we don't need to be lectured to but rather spoken with about how we solve these problems together is a huge shift," Lauterstein said [emphasis added.]
Lauterstein and Daskalakis developed a friendship during the early days of the COVID-19 pandemic, during which time Daskalakis was a decorated public health official in New York.
They discussed the unmet need for recommendations tailored to the LGBTQ community, and Daskalakis's guidelines for how to have safe sex during the pandemic reached a broad audience thanks to Lauterstein's network of devoted Nasty Pig fans and large social media following.
"I recognized the power of our relationship when [Daskalakis] was promoted to the [Centers for Disease Control and Prevention] and then quickly snapped up by the White House to lead the mpox coordinated response," Lauterstein said. "They couldn't have asked for a better guy."
Following months of aggressive public outreach and vaccination campaigns coordinated by the federal government with state, local and community partners, the U.S. Department of Health and Human Services allowed the mpox public health emergency to expire on Tuesday.