May 28, 2019 at 11:37 am PDT | by Staff reports
Lawsuit filed to block Trump Administration's 'Denial of Care' rule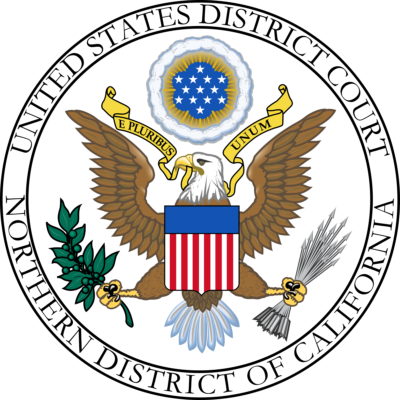 A lawsuit filed Tuesday in the U.S. District Court for the Northern District of California is challenging the "Denial of Care" Rule issued earlier this month by the U.S. Department of Health and Human Services.
The plaintiffs, which includes the Los Angeles LGBT Center, claim the policy, published Tuesday May 21, is unconstitutional and exceeds HHS's statutory authority.
The new regulation allows health care workers – doctors, nurses, EMTs, administrators and clerical staff – to deny medical treatment and services to patients because of personal religious or moral beliefs.
Health care facilities that do not comply risk losing federal funding.
According to a press release issued by Americans United for Separation of Church and State, Center for Reproductive Rights, and Lambda Legal, "The regulation will cause mass confusion among health care providers and is completely infeasible to implement. As a result, health care facilities may do away with reproductive and LGBTQ services altogether, leaving millions without access to critical health care."
"The rule applies to all healthcare facilities that receive federal funding through HHS, which includes most hospitals. Threatened with the loss of all federal funding and facing confusing and unworkable requirements, many health care facilities will face strong incentives to do away with critical health care services for women and the LGBTQ community."
"The rule could also lead to many LGBTQ patients not fully disclosing their identity and medical history for fear of discrimination, resulting in improper or incomplete care. While marginalized communities are the intended target, the rule is so broad that the religious objections of a health care worker could result in anyone – the elderly, children, and those in critical condition – being denied lifesaving medical care."
"The breadth of the harm this new rule will cause is impossible to exaggerate, and opens up yet another front in the Trump Administration's assault on civil rights of minorities and already marginalized, vulnerable populations," Lambda Legal Senior Attorney Jamie Gliksberg said.
"This almost limitless invitation to discriminate will inevitably result in women, LGBT people and religious minorities facing hostile health care workers and denials of medical care at moments of greatest need, where any delay could be fatal," she also stated.
In the summary of the lawsuit attorneys for the plaintiffs noted;
"The rule "impermissibly favors, prefers, and endorses certain religious beliefs and certain religious denominations over others," the groups wrote in a summary of the lawsuit:.
The policy "violates patients' rights to privacy, liberty, dignity, and autonomy" by imposing conditions that unduly burden patients' access to medically necessary health care and "chills constitutionally protected First Amendment activity, such as a patient's ability to disclose or express their sexual orientation," they added.
Plaintiffs include California's Santa Clara County, the Los Angeles LGBT Center and the D.C.-based Whitman-Walker Health.
This story has been corrected to indicate that Americans United is not a plaintiff in the lawsuit.