June 2, 2019 at 10:57 am PDT | by Karen Ocamb
Karine Jean-Pierre protects Kamala Harris like a Wakanda warrior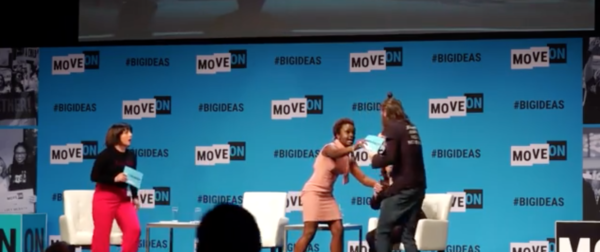 The moment was unexpected and shocking. Animal rights activist Aidan Cook leapt onstage, rushed up to Sen. Kamala Harris, grabbed the microphone from her hand as Harris was addressing MoveOn.org's Big Ideas Forum in San Francisco on Saturday.
Harris remained calm—but Karine Jean-Pierre, MoveOn's out lesbian chief public affairs officer, quickly sprang into action, placing herself between the protester and Harris.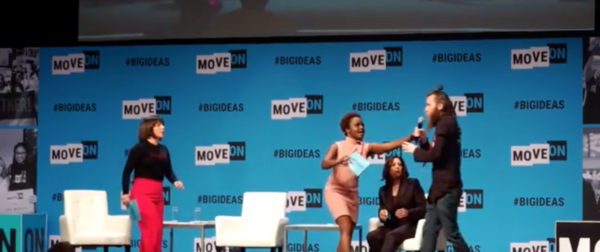 MSNBC host Joy Reid and her guests on Sunday's AM Joy gushed over Jean-Pierre's "instinctive" action, comparing her to the fierce Wakanda women warriors in the hit movie "Black Panther."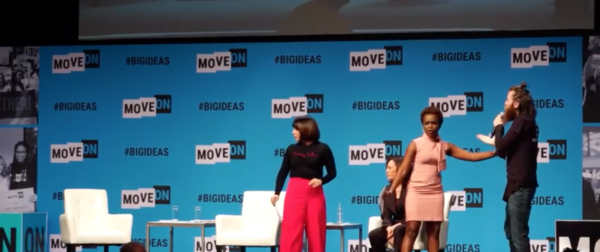 They also noted that it took security what seemed like a long time to assist the women onstage in protecting Harris, a presidential candidate, suggesting that perhaps the Secret Service should re-think their position of not protecting candidates until they become the nominee or when there is a credible threat, as happened with then-Sen. Barack Obama. California, after all, is where Sirhan Sirhan assassinated Democratic presidential candidate Sen. Robert F. Kennedy after he won the California primary in 1968. Reid's guests suggested that Jean-Pierre should be hired to provide security guidance.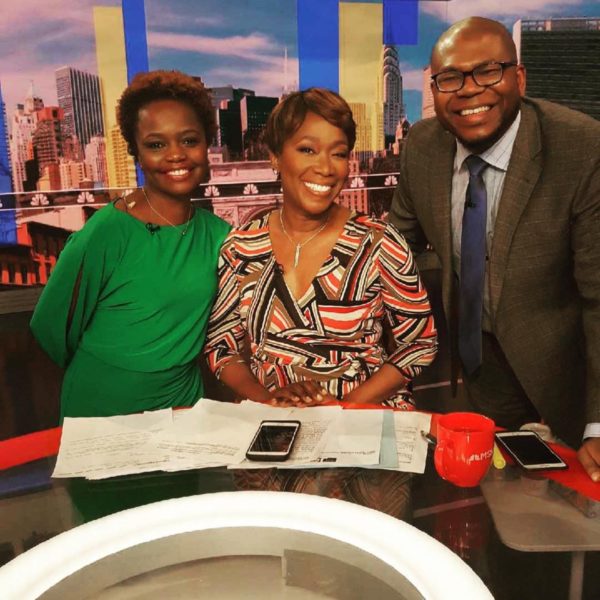 Jean-Pierre appears as a frequent guest on NBC and MSNBC as a political analyst, having served as a deputy campaign manager for Obama, among other political jobs.
Though the scene at the forum could have become chaotic, Harris calmly walked away as her husband, Douglas Emhoff, and a few men finally grabbed Cook and took him off the stage. The candidate returned shortly thereafter to chants of "Kamala! Kamala! Kamala!"
"It's all good," Harris said, before resuming her talk about pay equity for women. "No worries."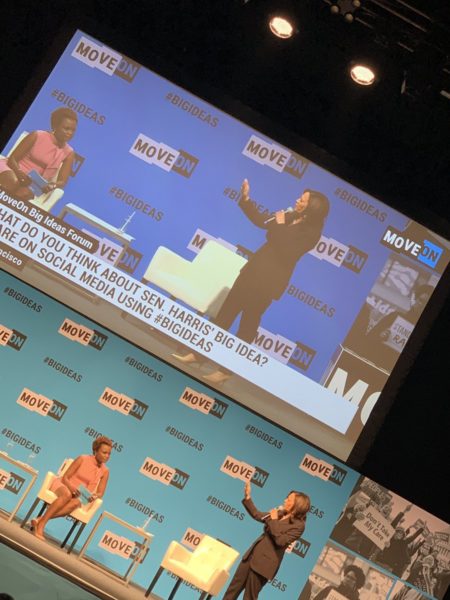 Tweet via Zahra Billo
Presumably the question of whether Harris is "tough enough" to stand up to Donald Trump has been laid to rest.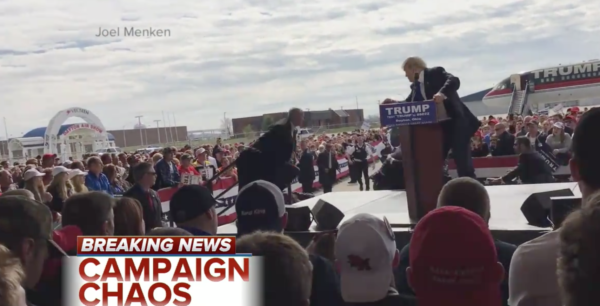 Trump, remember, was shocked, frightened and immediately surrounded by Secret Service men who rushed to the stage and surrounded the candidate after a protester attempted to reach the stage during a campaign stop in Ohio in 2016.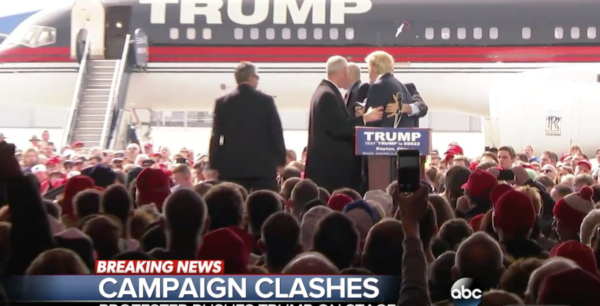 Harris' husband tweeted reassurances after the event.