'5B' nurses: the untold inspirational story of the lost AIDS generation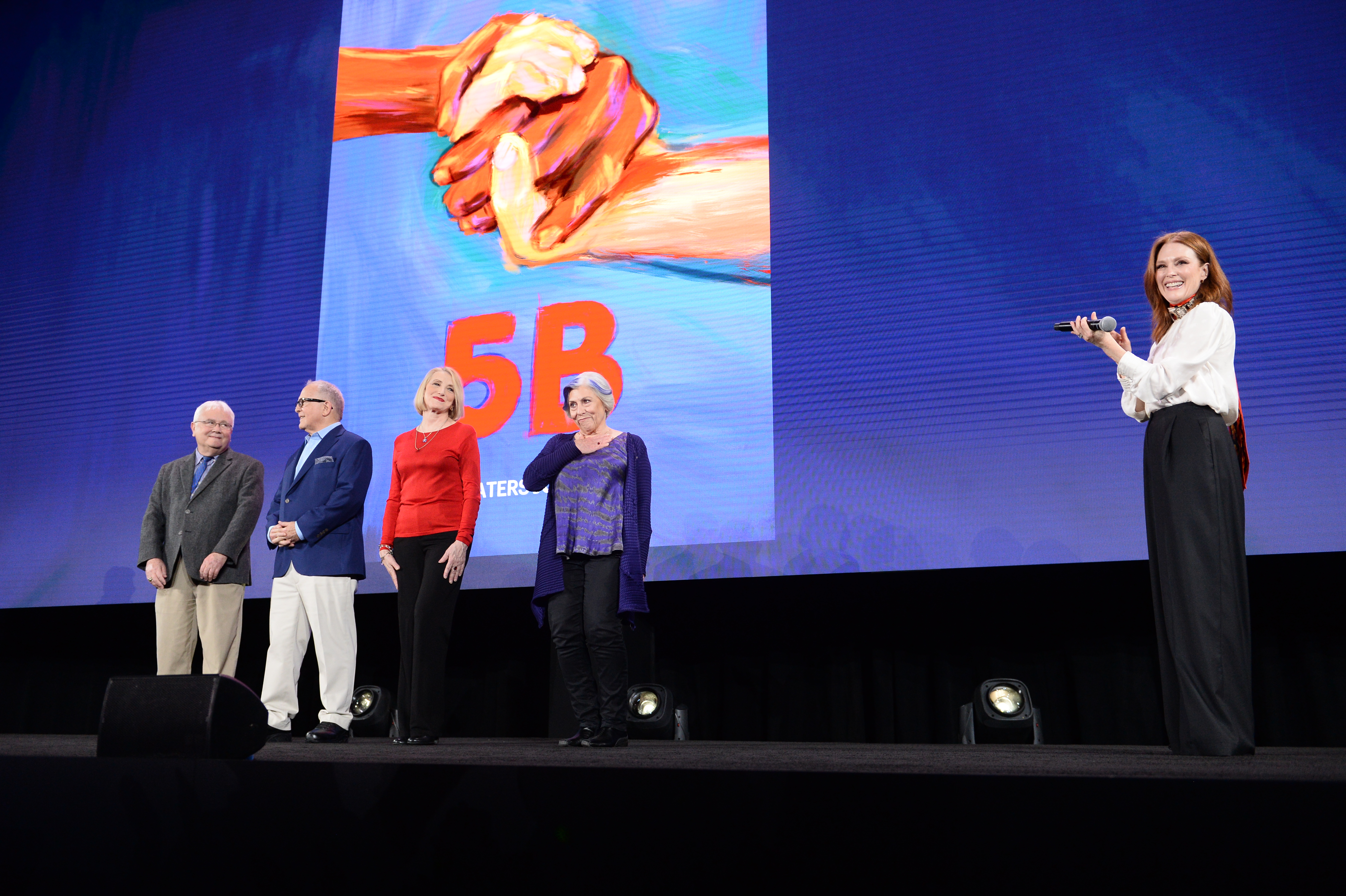 This June, LGBT people around the world are commemorating the 50th anniversary of the Stonewall Rebellion that galvanized the steady march toward full equality and LGBT civil rights. Stories are being told about the marginalized gay men people of color, lesbians, and trans folk who'd been harassed, beaten up and derided as sick sexual perverts screamed "enough is enough" and fought back against police violence and accepted societal brutality.
History is being recounted of how gays joined the sexual and political liberation movements of the 1960s and transformed the inculcated, internalized shame of being untouchable into the pride of defiant human truth and authenticity. Freedom was savored during the dawning of the Age of Aquarius and thousands of once despised queers burst out of the closet when religious bigots flooded the political system crying "Armageddon" and demanding the return of traditional values.
But then the stories stop. No one thought Armageddon would actually happen, and no one wants to tell that story anymore. The story of the lost generation. The story of how in the late 1970s, at the peak of the disco era frenzy when self-absorption was an unreflective way of life, death crept in like a burglar and silently, quickly, mysteriously stole gay men from the discos, the bathhouses, the social-family gatherings. Gay men just disappeared.
The hyper-dash to the movement for gay liberation and full equality connects to the early 1980s, when show-offs and body builders turned into terrified, shriveled, wasting away skeletons. No one knew why. And no one seemed to care.
But these gay men, some who fought in Vietnam, some who fought against it; some who became activists after Stonewall, some who took advantage of that activism – many who just danced – succumbed one by one to what took several years for researchers and the government to identify as HIV/AIDS.
In those very dark years of the government's stubbornly cruel refusal of care, as gay people became pariah's as "carriers" of the mysterious new disease that some believed could be transmitted through the air or through shared kitchen utensils—brave souls emerged to provide care and compassion to the terrified sick and dying.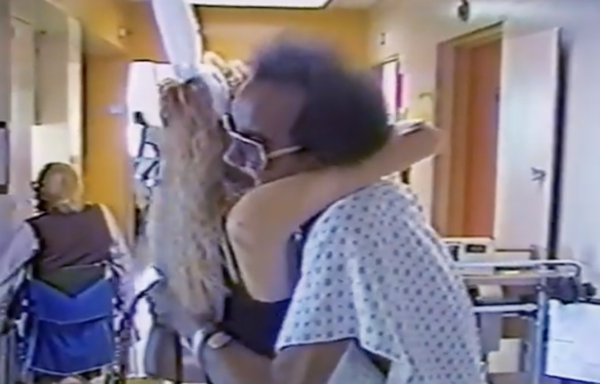 That story of compassion, restoration of dignity, that loving grace of one human being to another is the subject of a new documentary, '5B,' about the nation's first AIDS Ward in San Francisco in 1983. The film opened LA Pride Friday night, June 7, and will have limited theatrical distribution on June 14 through Verizon Media outlet Ryot. Julianne Moore helped promote the film last May at the Cannes Film Festival.
"Young people today don't realize what that was like. It was mysterious. It was frightening. People came in very sick and they died quickly," Dr. Paul Volberding told the Los Angeles Blade in a recent phone interview. A researcher and clinician, Volberding headed the AIDS Ward at San Francisco General Hospital.
"Before we knew about HIV or had any test for it, people didn't know they had anything wrong until they often got very sick. People often lost a lot of weight, were sometimes covered with Kaposi Sarcoma lesions, often couldn't breathe because of the pneumonias' that they had, and quite quickly people realized that if you got sick, you were going to die," he continues.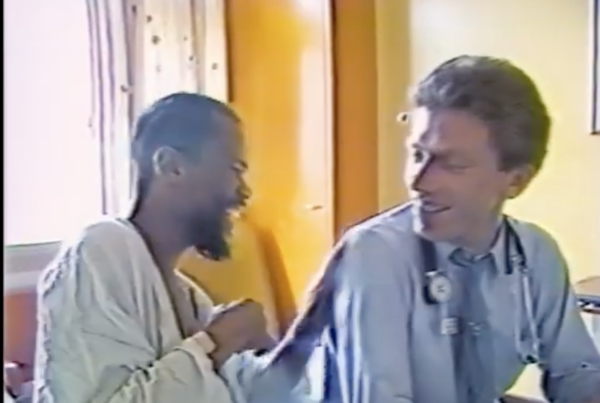 5B, the unit on the hospital's fifth floor, was created to try to provide aid and comfort. "The patients knew it was a death sentence; we knew it was and yet we tried to do what we could to help them stay comfortable as long as long as possible," Volberding says. "So in the early years, it was mostly about trying to understand what was going on, starting to be able to predict a little bit about what was going to happen, and try to make it go a little bit more slowly."
With its academic research environment, SF General became a kind of haven for the stricken.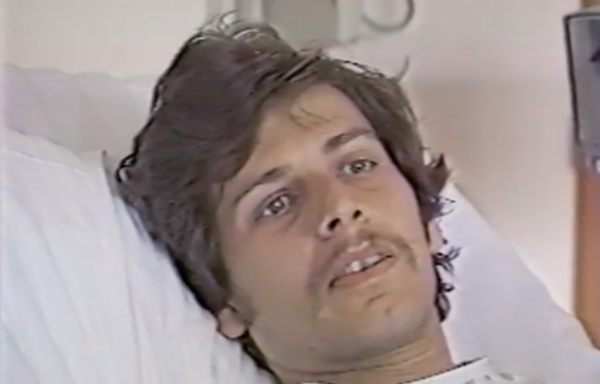 "It was actually a popular place for gay men with AIDS to come because we were the only place that was doing actual research. The move to start the AIDS inpatient unit really came from the nurses who were seeing kind of spotty care around the hospital," Volberding says. "It was to try to provide a place where these people really suffering and dying of AIDS would find a kind of loving environment. And the hospital absolutely went along with that right from Day One. They didn't have to really be convinced. The community and the Health Department were so connected on this that it didn't take a lot of effort – it certainly didn't take any kind of activism to open up the unit."
In 1985, the New York Times described 5B as "a model of care" for people with AIDS.
"Known within the hospital and the larger community as 5B, for its location on the fifth floor, the unit and its companion outpatient clinic, Ward 86, represent the unusual response by this city's health care workers to acquired immune deficiency syndrome," The Times reported. "For health care workers, 5B represents a victory over their own fears of the disease. It also forces them to focus on their feelings about homosexuality and their role in caring for a group of patients who will most surely die."
Four years later, Los Angles still didn't have a distinct AIDS Ward at LA County Hospital, prompting a series of demonstrations by ACT UP/LA.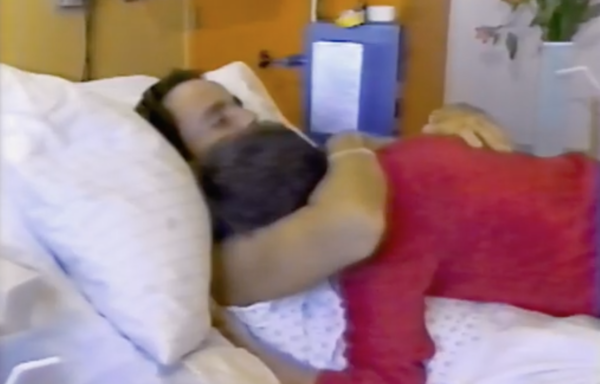 "It was a shocking experience to watch people my own age dying in front of me," Volberding says. "A lot of nurses were men and in a sense, they had it even worse because in many cases, they were gay themselves and some of them ended up having partners who died of AIDS. And some of them died of AIDS – not because they caught it at work but because they're gay men.
I think the fact that women were very important part of the response is a significant one….They were true heroes. There's no question about it."
And unlike films such as "And The Band Played On…," based on out San Francisco Chronicle reporter Randy Shilts' book about the early days of AIDS, "5B" focuses on the unsung heroes and heroines of the crisis – the nurses.
Cliff Morrison created the unit and became the AIDS coordinator.
"I wasn't the first person to talk about a specialized unit for the care of people with this disease," Morrison told the Los Angeles Blade. "The first people to do so were those that wanted to get people with AIDS out of the general hospital population.  They were saying that we had to separate, segregate and protect the 'innocent.' I was terrified and wanted nothing to do with."
Morrison grew up in the rural South (the North Florida Panhandle on the Suwannee River) in the 1950s and a segregated unit "scared the hell out of me," he says. However, keeping up with care for the burgeoning numbers of people with AIDS made him re-think his position.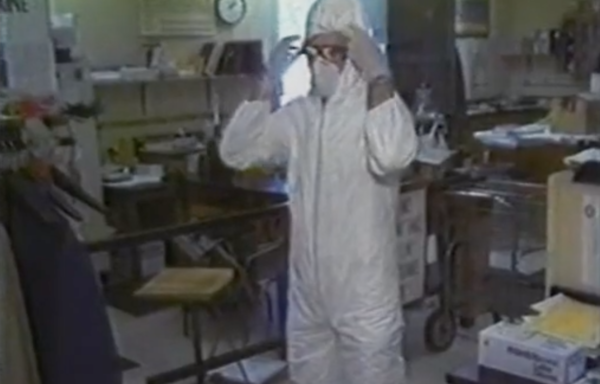 "It was a constant struggle and battle with staff all over the hospital that wouldn't perform the basic care needs for patients. Their rooms were not cleaned, beds not changed, food left outside their door, entering their rooms with all the isolation precautions and signage was horrifying. I began to think, what about a unit for all the right reasons," Morrison says. "A place where patients could receive the level of care and compassion that they needed desperately and that they begging for.  How about having staff, that are all professional nurses, that choose to be there, how about having a counseling staff for the caregivers, clients and their loved ones."
In March 1983, Morrison discussed the idea with the Director of Nursing, including all the "challenges, obstacles, hysteria, backlash (from within the hospital and the outside community, locally and nationally)," and after coming up with a basic plan, the two started "quite a bit of convincing and cajoling" but, with the help of allies such as Mayor Dianne Feinstein and San Francisco Health Dept. Director Dr. Merv Silverman, the Chief of Medicine at SFGH, Dr. Merle Sande, got on board and "it was a go."
That rural Southern experience, living with his poor, uneducated hard-working old half Native American grandmother growing up – a woman who became virtually a "personal servant" to the man who rescued her from farm work and poverty – had a profound impact on Morrison's life. "I identified with her so much because I was the outsider in my family as well," he says. "My grandmother used to hold me and rock me, telling me wonderful stories, and how much she loved me and that everything would be OK."
As a teenager, Morrison gravitated to working in a hospital because he couldn't handle working in the fields. "I hated dirty hands and always feeling gritty from dirt.  Working as an orderly in the local county hospital, I was drawn to all people suffering but particularly the elderly, who were often alone.  I found myself sitting with them, holding their hands, caressing them and hugging them," he says, adding that he became the first in his family to graduate high school and go to college.  At the time, there was a "great need for nurses" because of the Viet Nam War so he entered nursing.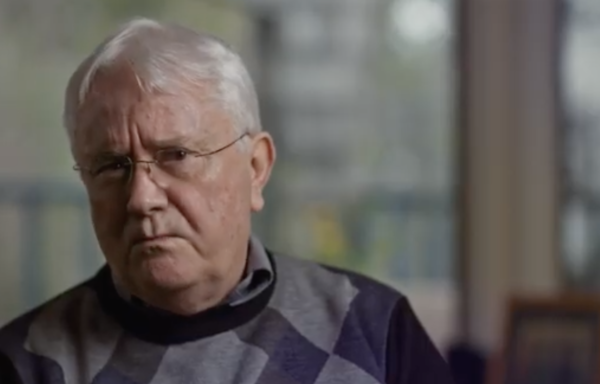 "My need for the personal touch and touching others was an inherent part of me from a very early point in my development," he says. "By the time I got to the situation at SFGH in 1982-83, I found myself going around the hospital coordinating their care on all the various units and it was clear what was really missing was human touch.
"There wasn't a lot that I could do, but I could touch and hold them and I did," Morrison says. "Much to the horror of other staff who criticized what I was doing, I realized that it was central to everything that we were trying, and should try, to do.  When you touch someone in a loving, caring way, you share the most intimacy that you will ever share with another human being, and there is nothing sexual about it."
Mary McGee was one of the many, many women who came forward to help the gay men society thought of as pariahs. Her first encounter with people with AIDS was in nursing school in New York. After graduating in 1984, she met others working on a medical surgical unit.
"They were all men and it was profound to see what they were going through and to see it in the context of knowing that there was just so much homophobia out there," McGee tells the Los Angeles Blade, homophobia that combined with fear of the disease became "a vehicle for really marginalizing people."
Straight and 22 with no previous connection to gays – though she had gone to a Catholic women's college with a secret lesbian underground – she started having "some meaningful connections" with her patients. "I went down to Christopher Street in the Village for an AIDS vigil and people were sending candles out in little boats in the water, representing people who had died, and I was very deeply moved," she says.
San Francisco beckoned McGee as a more manageable New York City. "And most importantly, I'd heard about this dedicated AIDS unit, which was the first in the country. And I was really, really hoping I could get a job there," she says, which she eventually did.
As someone who was "really uncomfortable with the discrimination and the fear" against gay people, McGee focused on nursing as a response to suffering.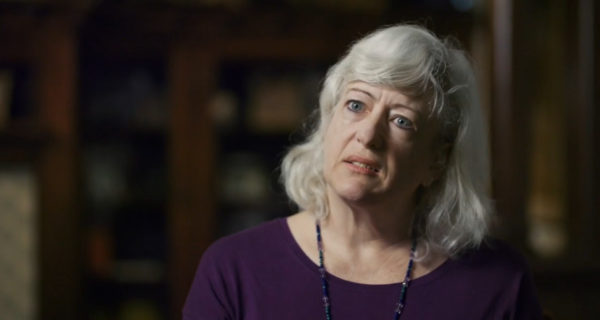 "The part about nursing that I loved was just really being present with people," she says. "So that's really what was being asked, just really be present with people and to touch them, to not be afraid to touch them and to hear their stories and meet their loved ones. And just to kind of counter this kind of ridiculous fear and homophobia. I don't know how else to put it."
McGee still sees numerous people's faces" in front of her throughout her time nursing on 5A and 5B. But there is one gentleman she will never forget.
"He was in for PCP, but he's responding to the treatment. He was a really sweet guy, articulate. He could still kind of walk on his own," McGee recalls. "And there was another gentleman on the unit who had the terrible brain infection and his mental status was severely altered. He was agitated and he would yell out on the unit and you'd go in and try to soothe him and if you left he would start again. And I mean this poor guy…and the other man was very well aware of him."
It's the late 1980s. President Ronald Reagan had finally said the word "AIDS" and members of the presidential AIDS commission were coming to visit this model AIDS Ward. Everyone was nervous and the articulate AIDS patient reluctantly agreed to be the patients' representative.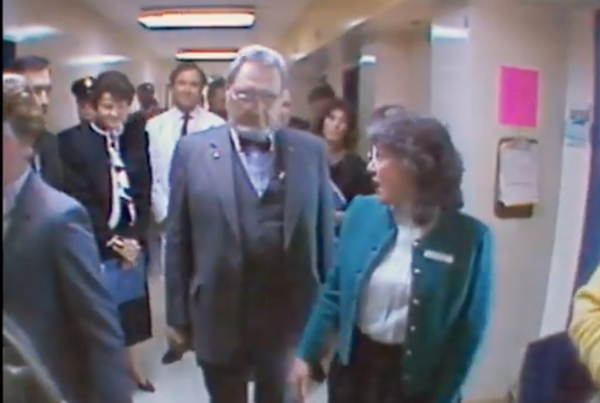 "I was on the night shift and he talked to me about it the night before it was going to happen," McGee says. "And then I went home for the day to sleep, and I came back that evening and he told me that he had gotten a phone call that his mom had died. But he went ahead with the interview with the commission and shook the commissioner's hand.
"And he's telling me this story and the other patient is having a hard time," McGee says. "And my patient who has gone through this that day — he's walking the floors after what he's been through. And he just went into that room and he sat with that man. He just sat him and comforted him. Well, it was, extraordinary. So that is someone that I will never forget. He is kind of a role model for me."
Hank Plante, an openly gay reporter for the CBS News affiliate in San Francisco, is also featured in "5B." He also notes the unheralded importance of women to the AIDS crisis.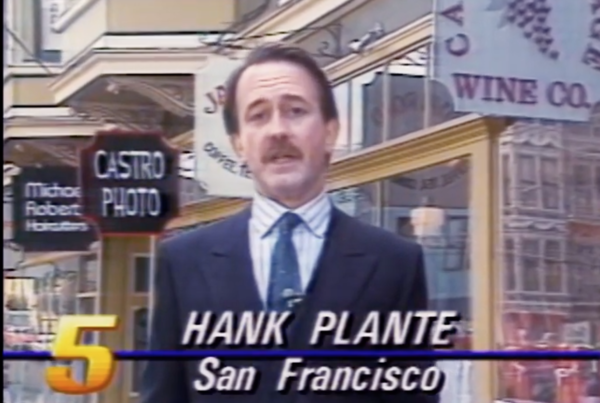 "Some of the earliest caregivers for AIDS patients were lesbians and straight women. Many of the AIDS organizations in San Francisco were staffed and managed by these women. The public face of the San Francisco AIDS Foundation (the group's Press spokesperson) was a lesbian, the group that delivered meals to people with AIDS (Project Open Hand) was founded by an elderly straight woman, the Shanti Project was run by a straight woman," Plante tells the Los Angeles Blade. "So many gay men were overwhelmed taking care of themselves that it was a blessing to have these lesbians and straight allies helping them out."
But while trained to be detached as as "objective" reporter, Plante could help but be impacted, too.
"As one of the first openly gay TV reporters in the country it was often hard for me to detach emotionally when covering AIDS stories" he says. "These were my brothers and sisters who were affected, so it was always more than just a story to me.  There were many times when I was reporting at San Francisco General when I'd have to go out into the hallway and compose myself before going back into a patient's room to finish an interview.
"I'm glad that by the time I got to San Francisco I had honed my skills enough so I could be a professional and get the job done, even though it was sometimes tearing me up inside," Plante says.
"On the other hand, covering AIDS as a gay man working in the mainstream media was a way for me to channel my grief and my anger over the disease, and to make me feel like I was at least doing something to help," PLante says. "I think many of us who survived those early years do have a form of PTSD today.  You can't lose that many friends without having it affect you for the rest of your life, as much we try to compartmentalize those years today.  Being part of the film brought those walls down again, and from the audience reaction so far, I can tell other people are experiencing it all coming back as well."
Volberding hopes the film will trigger thoughts of what we might do differently next time.
Next time?
"There will definitely be a next time," Volberding says. "I think in a sense Ebola was a 'next time.' Zika was a 'next time.' It's seeming that we're seeing a whole series of new viruses appearing – nothing that approached HIV in terms of how frightening it is. But we didn't expect HIV to come along, either."
HBCUs receive millions to address HIV inequalities in South
"We believe that education and advocacy will enable us to identify new strategies that will make an impact on infection rates"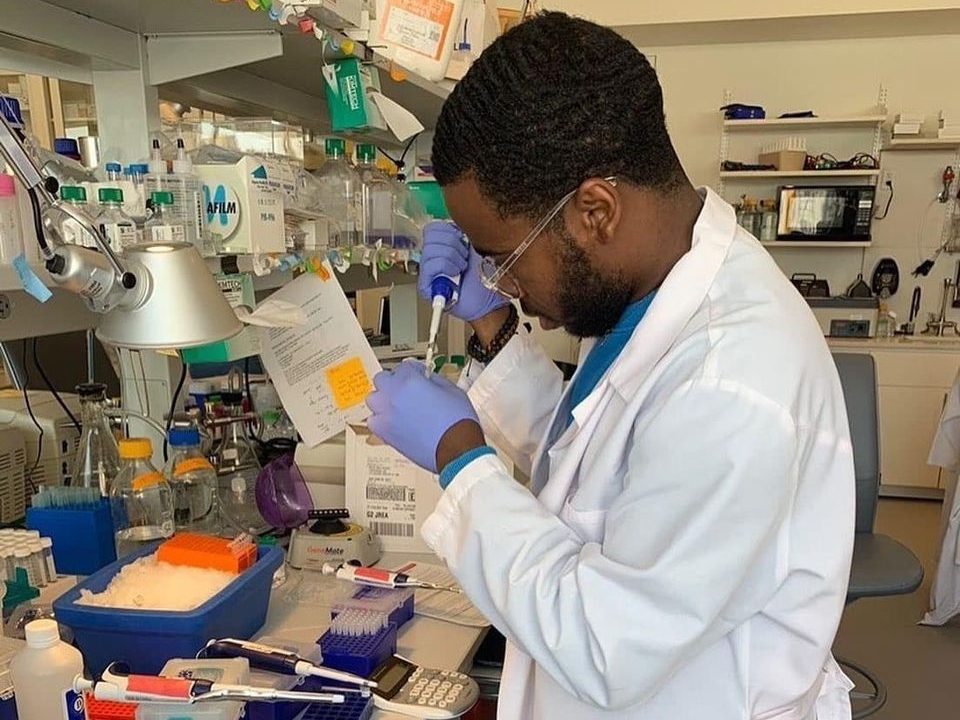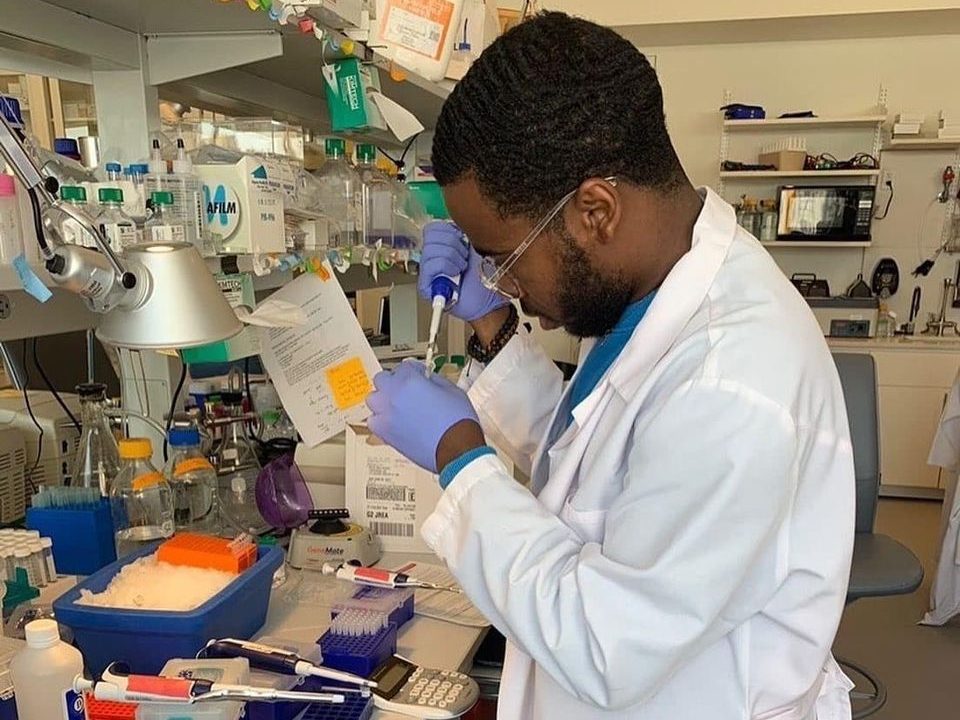 FOSTER CITY, Calif. – Two Southern historically Black colleges (HBCUs) will receive millions of dollars from biopharma giant Gilead Sciences Inc. to address the HIV epidemic in the region, which has become the epicenter of the virus in the U.S.
The Foster City, Calif.-based company will announce Wednesday $4.5 million for programs at Morehouse College in Atlanta and Xavier University of Louisiana in New Orleans to address structural barriers Black people face in getting HIV testing, treatment and ongoing care, officials told the Los Angeles Blade. Gilead is a leader in HIV treatments.
The South has become the epicenter for HIV in the country, according to the U.S. Centers for Disease Control and Prevention (CDC). It also "lags behind in providing quality HIV prevention services and care," the agency said.
Though cases have dropped in recent years, the region continues to have the country's highest rate of new HIV diagnoses – sitting at 15.2 per 100,000 people in 2019, according to the CDC. Most cases occur in Black men who have sex with men.
The Gilead donations will go toward addressing HIV inequities and closing gaps in care in Atlanta, New Orleans and Baton Rouge, La., officials said. Specifically, according to the announcement, the $4.5 million will help the HBCUs:
Increase access and utilization of culturally competent healthcare to Black people impacted by the HIV epidemic.
Gain insight into the disruption of the healthcare delivery system due to COVID-19 in the Black community and realigning HIV services in the current climate.
Provide training focused on culturally competent HIV care.
Engage early with experienced clinicians practicing in Black communities in the three cities.
The Satcher Health Leadership Institute at Morehouse School of Medicine will receive $2.5 million and the Center for Minority Health and Health Disparities Research and Education at Xavier University of Louisiana's College of Pharmacy will get $2 million over three, a Gilead official said. The company said there is a potential to continue funding and expanding the project based on the outcomes.
Rashad Burgess, vice president of advancing health and Black equity at Gilead, said the drugmaker landed on the two schools because the two "have been leading efforts ensuring positive health outcomes and advancing health equity for Black communities in the U.S. South, across the nation and around the globe."
"Both schools also have a track record of results," he said.
Xavier, a Catholic institution, and Morehouse, a men's school, have made recent strides with the LGBTQ community. Last year, Xavier hosted its first ever Pride week, which students heralded as a "big deal." In 2019, Morehouse said it would open admissions to transgender men. (The school still bans anyone who identifies as a woman from enrolling.)
Jareese Stroud, project director of the Satcher Health Leadership Institute in the Morehouse School of Medicine, said strategic partnerships like Gilead's "are critical to improving health outcomes among Black Americans."
In a statement to the Blade, Kathleen Kennedy, dean of the Xavier University of Louisiana College of Pharmacy, added: "We believe that education and advocacy will enable us to identify new strategies that will make an impact on infection rates and the overall health care of patients living with HIV and AIDS."
HIV speeds up body's aging within three years after initial infection
Living with HIV infection is associated with early onset of aging-related chronic conditions, sometimes described as accelerated aging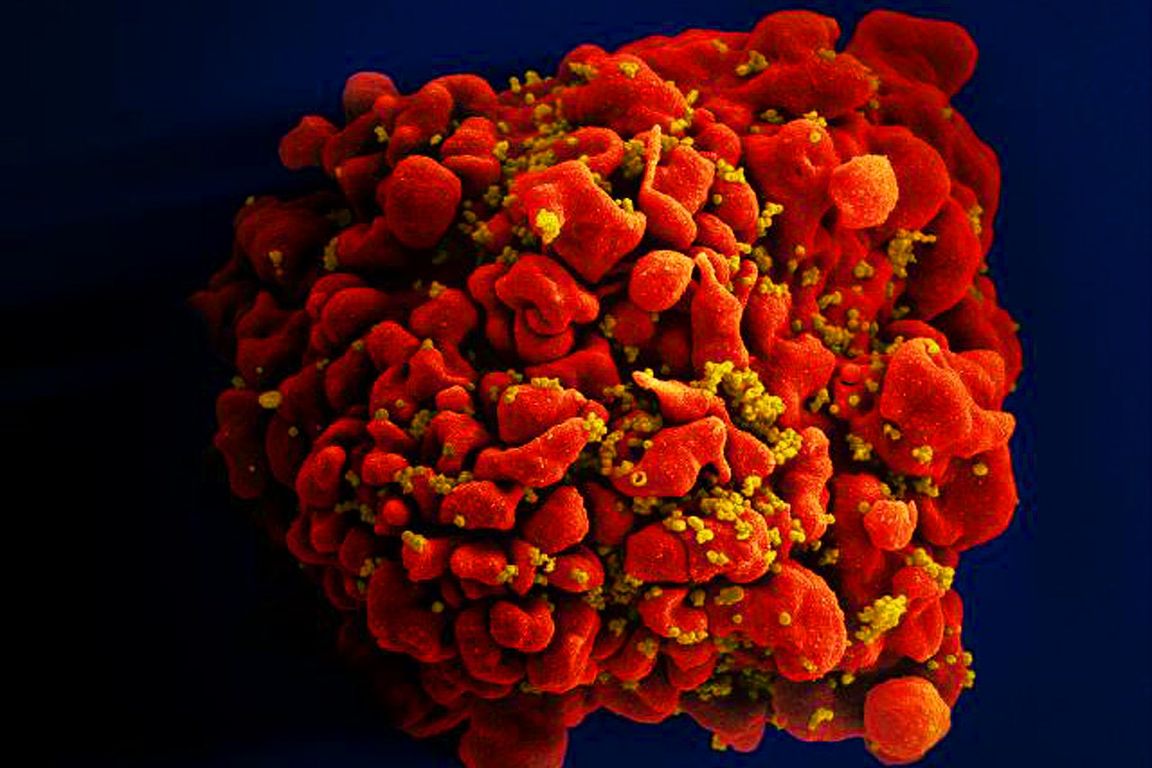 LOS ANGELES – A study published by researchers from the division of hematology and oncology at the David Geffen School of Medicine at UCLA at the end of June revealed that HIV has an "early and substantial" impact on aging in infected people, accelerating biological changes in the body associated with normal aging within just two to three years of infection.
"Our work demonstrates that even in the early months and years of living with HIV, the virus has already set into motion an accelerated aging process at the DNA level," said lead author Elizabeth Crabb Breen, a professor emerita at UCLA's Cousins Center for Psychoneuroimmunology and of psychiatry and biobehavioral sciences at the David Geffen School of Medicine at UCLA. "This emphasizes the critical importance of early HIV diagnosis and an awareness of aging-related problems, as well as the value of preventing HIV infection in the first place."
According to the results of the study published in the Cell Press open source journal iScience, the findings suggest that new HIV infection may rapidly cut nearly five years off an individual's life span relative to an uninfected person.
The study's authors noted that despite a significant increase in life expectancy because of treatment regimes now available to patients, there is mounting evidence that living long-term with Human Immunodeficiency Virus (HIV) and antiretroviral therapy, even when clinically well-controlled, is associated with an earlier than expected onset of chronic conditions such as heart and kidney disease, frailty, and neurocognitive difficulties.
The research team analyzed stored blood samples from 102 men collected six months or less before they became infected with HIV and again two to three years after infection. They compared these with matching samples from 102 non-infected men of the same age taken over the same time period.
The UCLA team said that this study is the first to match infected and non-infected people in this way. All the men were participants in the Multicenter AIDS Cohort Study, an ongoing nationwide study initiated in 1984.
"Our access to rare, well-characterized samples allowed us to design this study in a way that leaves little doubt about the role of HIV in eliciting biological signatures of early aging," said senior author Beth Jamieson, a professor in the division of hematology and oncology at the Geffen School. "Our long-term goal is to determine whether we can use any of these signatures to predict whether an individual is at increased risk for specific aging-related disease outcomes, thus exposing new targets for intervention therapeutics."
The researchers noted some limitations to the study. It included only men, so results may not be applicable to women. In addition, the number of non-white participants was small, and the sample size was insufficient to take into consideration later effects of highly active antiretroviral treatment or to predict clinical outcomes.
There is still no consensus on what constitutes normal aging or how to define it, the researchers wrote.
The full study is available here: (Link)
U.S. announces more funding for HIV/AIDS fight in Latin America
Jill Biden made announcement on Saturday in Panama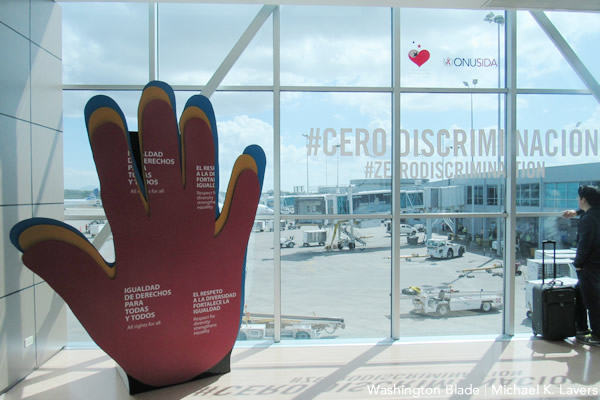 PANAMA CITY — First lady Jill Biden on Saturday announced the U.S. will provide an additional $80.9 million to the fight against HIV/AIDS in Latin America.
Biden during a visit to Casa Hogar el Buen Samaritano, a shelter for people with HIV/AIDS in Panama City, said the State Department will earmark an additional $80.9 million for President's Emergency Plan for AIDS Relief-funded work in Latin America. A Panamanian activist with whom the Washington Blade spoke said LGBTQ+ people were among those who met with the first lady during her visit.
Pope Francis visited the shelter in 2019.
"I'm glad we have the opportunity to talk about how the United States and Panama can work together to combat HIV," said the first lady.
Michael LaRosa, the first lady's spokesperson, noted Panama will receive $12.2 million of the $80.9 million in PEPFAR funding.
"This funding, pending Congressional notification, will support expanded HIV/AIDS services and treatment," said LaRosa.
UNAIDS statistics indicate an estimated 31,000 Panamanians were living with HIV/AIDS in 2020. The first lady's office notes the country in 2020 had the highest number of "newly notificated cases of HIV/AIDS" in Central America.
The first lady visited Panama as part of a trip that included stops in Ecuador and Costa Rica.
The Summit of the Americas will take place next month in Los Angeles. The U.S. Agency for International Development and PEPFAR in April announced they delivered more than 18 million doses of antiretroviral drugs for Ukrainians with HIV/AIDS.