Are Democrats taking LGBT voters for granted?
More action needed to match the words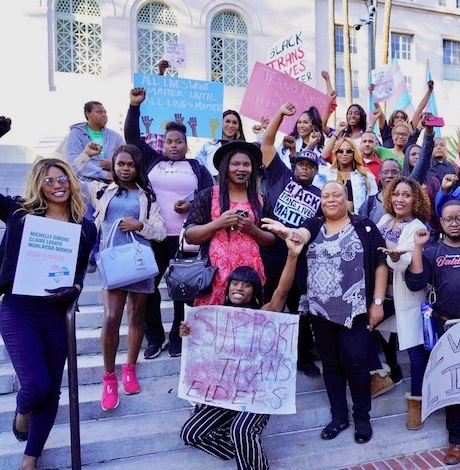 San Francisco is considered one of America's safest havens for LGBT people to be themselves. But in the early morning of June 2, two unidentified gay young Democrats left a bar near the Moscone Center after a day at the California Democratic Convention and were called homophobic slurs and attacked. The 21-year-old, who was beaten until bloody, was taken to the hospital where he was treated and released.
San Francisco Police caught the suspect, Griffin Murray, 27, who was cited for two counts of misdemeanor battery and released. The SFPD is investigating the attack as a hate crime.
"Homophobia has no place in our communities, not in San Francisco, not anywhere. We stand with these two victims and we look forward to an appropriate response from local authorities that sends a strong signal to the public that this behavior is unacceptable and illegal, for the safety of our entire community," said Tiffany Woods, newly elected co-chair of the California Democratic Party LGBT Caucus.
"I join the CDP LGBTQ Caucus and Democrats everywhere in strongly condemning the violent attack on two Democratic LGBTQ activists in San Francisco on Saturday," newly-elected CDP Party Chair Rusty Hicks said in a statement to the Bay Area Reporter. "Violence motivated by hate and homophobia is particularly repulsive, and we must all speak out for safer communities and stand with the survivors today."
But while Hicks is considered a strong LGBT ally, his statement is found nowhere else. Additionally, the CDP apparently made no similarly strong statements condemning the epidemic of Black trans murders— seven deaths so far this year. The body of the latest victim, Chynal Lindsey, 26, was found Saturday, June 1, in White Rock Lane, Dallas, according to TransGriot blogger Monica Roberts.
Last November, the Human Rights Foundation called the 26 murders of trans women in 2018 a "national epidemic." Recently, on May 24, a coalition of trans activists and allies rallied at Los Angeles City Hall to serve as "examples of unyielding resiliency," said organizer Chela Demuir, Founder and CEO of Unique Woman's Coalition, who also promoted the National Trans Visibility March in Washington DC on Sept. 28. 
"The Trump administration announced Friday morning sweeping changes to the rules protecting transgender people from discrimination in health care. Combined with an announcement earlier this week ending gender identity protections in homeless shelters, the administration has now taken steps to exclude transgender people from almost every aspect of public life, including employment, housing, health care, education, prisons, and the military. We are being legally obliterated," Demuir said.
Also being ignored by mainstream Democrats are the human rights violations against trans asylum seekers. Johana "Joa" Medina Leon, 25, an HIV-positive trans asylum seeker from El Salvador, died June 1 in a Texas hospital after being released from the custody of U.S. Immigration and Customs Enforcement. Trans refugees and asylum seekers are now being held in male ICE detention centers because the sole unit for trans detainees at the Cibola County Correctional Center in New Mexico is past capacity. 
Trans and LGBT issues were mentioned at Equality California's "Pride and Politics" reception kicking off the convention. Reps. Katie Hill, Mark Takano and Eric Swalwell, a presidential contender, talked to the 1,000 LGBTQ and allied audience about the Equality Act and President Trump's discriminatory ban on transgender military service, Equality California Communications Director  Samuel Garrett-Pate told the Los Angeles Blade. Lt. Gov. Eleni Kounalakis, Insurance Commissioner Ricardo Lara and members of the LGBTQ Caucus also talked about "California's leadership in the fight for LGBTQ civil rights and the our efforts at the state level to protect LGBTQ people from discrimination and violence — all LGBTQ people, including trans folks, LGBTQ people of color and immigrants and asylum seekers."
Presidential candidate Sen. Bernie Sanders was scheduled to appear but a young staffer impolitely said Sanders would be a no-show during the speaking program.
Sanders did show at the CDP's LGBT Caucus, as did Sen. Amy Klobachar, another presidential candidate. Neither was scheduled to appear.  
"The LGBT Caucus did reach out to Mayor Pete [Buttigieg, out presidential candidate] to come and speak," Woods tells the Los Angeles Blade. "However, he was unavailable, attending fundraisers in SF. No member of his team asked to come and speak. Very disappointing, as we had several LGBT Caucus members request we reach out to ask us to invite him." 
Also surprising: the CDP website only lists support for "federal workplace protections against discrimination based on sexual orientation or gender identity" and "nondiscrimination for the LGBT community in all aspects of their lives, including housing, employment, healthcare, family and adoption."
There is no specific support of the Equality Act, passed by the House as #5 on Speaker Pelosi's Top 10 list of priorities.
The Los Angeles Blade also reviewed the CDP's 195-page packet of proposed resolutions and found "LGBT" (or related) in 11 Resolutions, with two being redundant and one from Stonewall Democratic Club about LGBT asylum seekers.
According to newly elected LGBT Caucus Co-Chair Lester F. Aponte, president of Stonewall Democrats, only 10 resolutions are passed at each convention. They included support for the Green New Deal and ending the federal cannabis ban. But no Equality Act. One LGBT resolution "on which former LGBT Co-Chair Evan Minton was very involved" did make the cut, however, Aponte said.  Resolution 19-05.142 "relates to proposed partnerships between UC hospitals and Dignity Health, the catholic chain of hospitals that requires its hospitals to apply religious teachings to their care by, for instance, refusing treatments to transgender individuals." 
LGBT Democrats have always been reliable as ATMs, volunteers and voters. When will the CDP's reciprocal actions match their words?
High School removes LGBTQ 'Safe Space' stickers- students walk out
"These aren't political stickers, they are merely a signal that a teacher has the confidence to have conversations with LGBTQ+ students"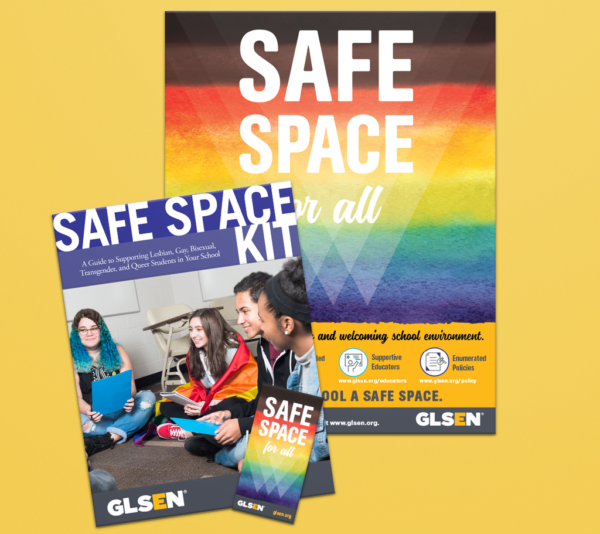 IRVING, Tx. — A sizable number of the student body of a suburban Dallas, Texas high school walked out in protest after faculty members were forced to remove LGBTQ "safe space" stickers from their classroom doors.
Dallas ABC News affiliate WFAA ABC 8 reported that hundreds of students walked out of MacArthur High School on Wednesday after students said they began noticing the stickers were being removed from the classroom doors by the administration.
Carrying rainbow flags, the students walked out protesting what they describe as targeted discrimination against the school's LGBTQ+ students and teachers.
One teacher reported a Safe Space poster she had printed and laminated was missing from outside her classroom too. "I was freaked. The kids were freaked out," Rachel Stonecipher, an English teacher and sponsor of the campus' Gay Straight Alliance told CBS-DFW.
Students, she said, immediately wondered who had removed them and what message their disappearance was sending.
"I was a little scared too because I'm the only openly, very obviously gay teacher, lesbian teacher," said Stonecipher. She and at least four other teachers signed an e-mail to the principal asking for an explanation.
In a statement released to the media, the Irving Independent School District administration said that district policy does not allow teachers to use classrooms to "transmit personal beliefs regarding political or sectarian issues.
"To ensure that all students feel safe regardless of background or identity, the district has developed guidelines to ensure that posters, banners, and stickers placed in classrooms, hallways, or offices are curriculum-driven and neutral in viewpoint," the statement added.
"These aren't political stickers, they are merely a signal that a teacher has the confidence to have conversations with LGBTQ+ students," Stonecipher told reporters.
Irving police were at the school during the walkout as an added presence.
"We have extra resources deployed at MacArthur HS to maintain a safe environment for all," Irving police tweeted.
We have extra resources deployed at MacArthur HS to maintain a safe environment for all. https://t.co/xc8kfSdFd3

— Irving Police Dept. (@IrvingPD) September 22, 2021
Lambda Legal seeks to add two more Trans plaintiffs in West Virginia suit
Federal class-action lawsuit challenging blanket exclusion of health care for Trans people in WVA's Medicaid & state employee health plan
CHARLESTON, WVa. – Lambda Legal filed a motion seeking leave to add two additional plaintiffs—a Medicaid participant and a public employee—to its federal class-action lawsuit challenging West Virginia's blanket exclusion of health care coverage for transgender people in West Virginia's Medicaid and state employee health plans.
If granted, Shauntae Anderson, who is a Medicaid participant, and Leanne James, a public employee and Public Employee Insurance Agency (PEIA) member would be added as additional plaintiffs to Fain v. Crouch.
"My life as a Black transgender woman has not been easy. I suffered years of agony and desperation without appropriate care and treatment for my gender dysphoria. Like other Medicaid participants, I rely on Medicaid for health care coverage and it has been heartbreaking to hear that just because I am transgender, I can't access coverage for care that is medically necessary. It is not only inhumane but also unjust to be singled out this way," said plaintiff Shauntae Anderson.  
"It is deeply upsetting that I am deprived of coverage for critical and urgent health care simply because I am transgender. As a public employee and PEIA member, being denied coverage for medically necessary care that cisgender state employees have full access to is an insult to my dignity. The exclusion in the state employee health plans is a reminder to myself and other transgender state employees that we are being denied equal compensation for equal work." said plaintiff Leanne James.
Filed last November in West Virginia's Southern District, Fain v. Crouch is a class action lawsuit challenging blanket exclusions of coverage for gender-confirming care in West Virginia state health plans. The blanket exclusions of coverage for care are stated expressly in the health plans offered to Medicaid participants and state employees. West Virginia's state health plans serve approximately 564,000 Medicaid participants and 15,000 state employees, some of whom are transgender. 
"The state of West Virginia continues to deny medically necessary gender-confirming health care to transgender West Virginians – via explicit and targeted exclusions. West Virginia's ban on gender-confirming care is unconstitutional and discriminatory; it causes physical, emotional, and financial distress; and it denies transgender West Virginians basic dignity, equality, and respect. Ms. Anderson and Ms. James are just two of many transgender people in West Virginia who are being denied basic health care just because of who they are." said Avatara Smith-Carrington, Staff Attorney at Lambda Legal and lead attorney on the case.
"We admire Ms. Anderson and Ms. James for stepping forward and joining our original plaintiffs in this lawsuit," said Nicole Schladt, Associate Attorney at Nichols Kaster, PLLP. "Together, we seek an end to healthcare discrimination in West Virginia."
Lawsuits against Ohio State over sexual predator sports doctor tossed
"The judge just threw 300 survivors in a trash can," Steve Snyder-Hill said then adding, "a trash can with an OSU logo on it"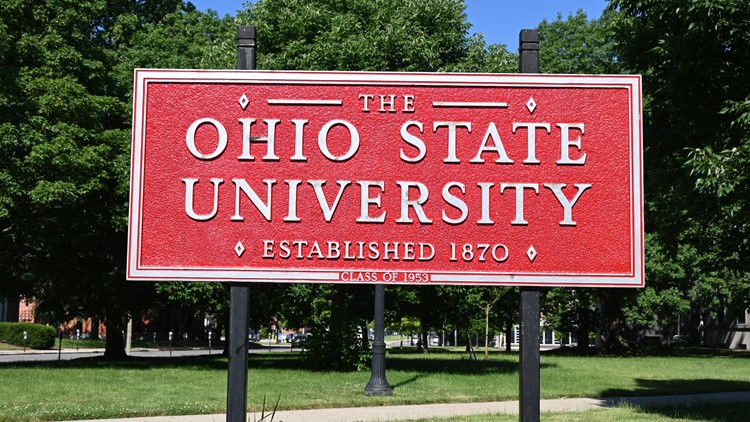 COLUMBUS, Oh. – A Federal judge Wednesday dismissed hundreds of pending lawsuits against Ohio State University, (OSU) in cases related to a former OSU sports team doctor Richard Strauss, who had sexually molested young male athletes and other students for twenty years.
In his ruling, U.S. District Judge Michael H. Watson of the Southern District of Ohio wrote;
'It is beyond dispute that Plaintiffs, as well as hundreds of other former students, suffered unspeakable sexual abuse by Strauss. It is also true that many Plaintiffs and other students complained of Strauss's abuse over the years and yet medical doctors, athletic directors, head and assistant coaches, athletic trainers, and program directors failed to protect these victims from Strauss's predation."
According to Judge Watson he dismissed the cases because the statute of limitations for criminal rape cases in Ohio is 20 years to report for criminal prosecution or otherwise have legal proceedings initiated.
"If there is a viable path forward for Plaintiffs on their claim against Ohio State, it starts with the legislature rather than the judiciary," Watson wrote.
Taking aim at Ohio lawmakers Watson noted; ""At all times since the filing of these cases, the Ohio legislature, has the power, but not the will, to change the statute of limitations." The legislature can provide a "path forward for Plaintiffs on their claim against Ohio State."
Strauss preyed on hundreds of young men from the time of his employment at OSU in 1978 until he retired in 1998, and allegations about his misconduct didn't become public until an ex-wrestler named Mike DiSabato spoke out in 2018, years after Strauss' death by suicide in 2005.
The former athletes were represented by several legal teams including Washington D.C./Oakland, California-based legal advocacy group Public Justice.
"Today's ruling is not only deeply disappointing," the legal team said in reaction to the ruling today, "but also sends a disturbing message that the very real challenges sexual abuse survivors often face in understanding what has happened to them – and who enabled the abuse they experienced – is irrelevant when they ultimately ask for the court's help in holding abusive people and institutions accountable.
OSU spent decades denying, hiding, and evading the truth about its role in concealing the abuse that happened on its watch. Today's ruling punishes survivors already traumatized by the university's callous campaign of deception. The court's decision cannot, and must not, be the final word in the survivors' journey towards justice."
The case against OSU brought widespread attention as one of the cases involved Strauss victim Steve Snyder-Hill, a prominent LGBTQ activist and a U.S. Army veteran. Upon hearing of Watson's ruling, a palpably angered Snyder-Hill told several media outlets; "The judge just threw 300 survivors in a trash can," he said adding, "a trash can with an OSU logo on it."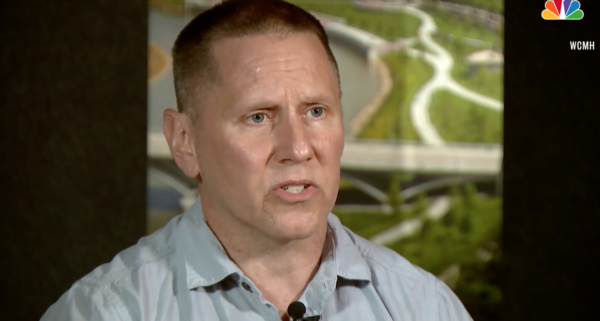 NBC News had reported on the case and profiled Snyder-Hill in 2019:
[…] In the years following the alleged assault, Snyder-Hill would go on to serve in the Iraq War, publicly fight against the military's "don't ask, don't tell" policy and become an outspoken advocate for same-sex marriage. He and his husband, Josh, married in 2011 in Washington, D.C., in front of the tombstone of Leonard Matlovich, a Vietnam War veteran who had been discharged by the Air Force for being gay. The couple were involved in a lawsuit filed by Service Members Legal Defense Network that challenged the federal Defense of Marriage Act (DOMA), which prevented the military from giving benefits to legally married same-sex couples, and successfully fought in court to have their surnames combined in Ohio.
Snyder-Hill was unexpectedly thrust into the media spotlight in 2011 after submitting a question during the Republican presidential debate about whether the candidates would reverse the 2011 repeal of "don't ask, don't tell." Some members of the audience booed Snyder-Hill, who submitted his question by video from his military base in Iraq. That an active-duty soldier in uniform would be booed during a presidential debate shocked and angered many Americans during a time when acceptance for same-sex marriage was mounting. […]
The publicity over the OSU cases also ensnared conservative right-wing Rep. Jim Jordan (R-Ohio), renewing questions over his failure to stop Strauss from molesting former wrestlers Jordan had coached more than two decades ago at OSU. Jordan was accused of that neglect in 2018 by those former wrestlers.