Davyd Whaley Foundation preserves late artist's legacy
Filling an unmet need in the L.A. art community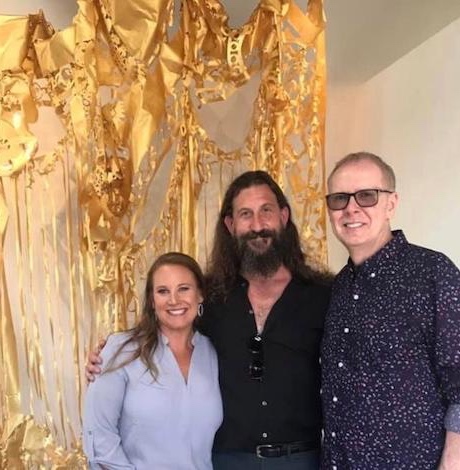 As a boy growing up in the Appalachians, Davyd Whaley dreamed of becoming an artist.
With little access to the resources required to pursue that future, however, and immersed as he was in a cultural surrounding that had little or no tolerance for such impulses from a "sensitive" young man like him, it seemed like an impossible path for him to take. On the advice of a respected family friend, he enlisted in the Navy after high school, going on to a four-year tour of duty, business college, and a lucrative career as an electrical engineer.
It was a dream deferred, not lost. Still a young man, Whaley was able to retire early, thanks to good financial management. Then, while spending time in New York with his then-partner (later husband), television director Norman Buckley, he started taking classes at the Art Students' League; encouraged by his teachers to paint full time, he finally returned to the track from which his life had been diverted all those years before.
Whaley went on to become a respected member of the L.A. art community. He was a resident artist at the Santa Fe Art Colony in DTLA and a member of the Los Angeles Art Association, splitting his time between being a full-time studio artist and teaching art classes. He also devoted himself to a deeply held belief in service, turning his gifts and resources toward helping others; he taught art to the underprivileged, counseled grieving families in hospitals, and taught terminally ill and war-scarred children to paint. In 2012, he was named Volunteer of the Year by the LA County Board of Supervisors.
Then, on Oct. 15, 2014, he took his own life.
"It was very sudden," says Buckley. "He suffered for many years with mental illness, it had gotten better and worse over the years. It got better for a very long period of time, between 2008 and 2013. He had really thrown himself into painting full time, and his career really took off."
Whaley's passing came just as his artistic reputation was beginning to spread into the larger art world. At the time of his death he was largely unknown outside of his own circle, but in the years since, Buckley says his paintings have become sought after by collectors from around the world.
"I've sold most of his work," he says, with a just a hint of sadness tempered by pride. "There's hardly anything left."
The loss of his husband was a tragedy that hit Buckley hard. "I think that one has a real choice when confronted with that kind of loss," he says. "One response is to just go into self-pity and a tailspin, and the other is to try and find a pro-active way to try and deal with the loss."
"I really grappled with what meaning there was in the relationship, and how he had really inspired me," he continues. "I was looking for a way that I could do two things. One was to promote Davyd's legacy as a painter, because I think his work speaks for itself. But I also wanted to do something that I knew would have meaning for him. With the success of his career at the end of his life, he made an enormous amount of money, and I felt the need to do something with it that would be something he would do."
The solution was to create the Davyd Whaley Foundation, founded by Buckley in 2016 to serve what he perceived as "an unmet need within the L.A. art community" to provide support for artists to just do the work they wanted to do. 
"A lot of grants are built around some particular project, or some set of criteria," he says. "I just wanted to do something that would give the artists a block of money and they could decide what they wanted to do with it, they could decide how it would help them in their particular practice."
With the help of now-Foundation Manager Anitra Kyees, Buckley built a non-profit organization that provides grants for deserving artists ("I have nothing to do with that part of it, we have an independent jury that comes in and evaluates the applications," he stresses) and has steadily grown over the last three years. 
"I think that the best part of my relationship with Davyd was the way he inspired me," Buckley says. "This endeavor has given me a way to feel his energy around me, supporting me in finding a way to serve others."
"We've been able to keep it really small," he beams. "We have a very low overhead, so that most of the money that funnels through the foundation goes straight into the pockets of artists."
At its recent third anniversary exhibition, held at the Castelli Art Space on Washington Boulevard, the Foundation mounted a showing of works from seven artists – several each from six who have been its beneficiaries and one from Davyd himself.
Whaley's piece, a 2012 painting called "Surrender," is a powerfully anatomical work, a prime reflection of his fascination with layered, multi-textural technique that exudes the conflicted energies both of a physical body and a mercurial mind. A fairly large-scale painting, it sat near the entrance to the exhibition offering a sort of blessing and benediction over the works of the fellow artists displayed throughout the rest of the show.
These included canvases by Phung Huynh and Laura Krifka, whose dramatic, provocative, subtly whimsical images of femininity echo influences from 20th century giants like Frida Kahlo and create a sort of dialogue with each other – and with the viewer – across the space; digitally manipulated images by Ryan Jeffrey that present generic urban scenes disrupted by the ominous blur of an encroaching technological future; paintings by Andrea Bersaglieri that capture the eloquent architecture of nature, and by Susanna Battis which transform the mundane architecture of man into surreal dreamscapes; and large installation pieces by Lorenzo Hurtado Segovia and Margaret Griffith that reinvent classical decorative arts with a contemporary twist informed by cultural, ethnic, and historical influences.
Curated by Foundation Director Nick Brown, the richness and diversity of that exhibition is testament to the power of both Whaley's vision of serving art by serving other artists, and of Buckley's commitment to carrying that vision forward in his husband's name in the hope that future artists – no matter their means or their background – can benefit from it.
"One of the things Davyd really objected to," Buckley reminisces, "was how the art world can be very cliquish, and very hard to break through. He really believed in the idea that art should be democratic, that people should have access to it regardless of class, regardless of the imprimatur of the art community. That idea, of really trying to encourage people to think of themselves as artists – that inspired me, too."
As the Foundation enters into its fourth year, Buckley has reason to hope its mission is just beginning. " I hope we will continue to grow," he says. "I hope we can expand in larger and larger concentric circles.  And to carry out that metaphor, Davyd is the stone in the middle of the lake.  That certainly is my dream."
For more information visit davydwhaleyfoundation.org.
The ultimate guide to queer gift giving
Perfect presents for everyone from roommates to soulmates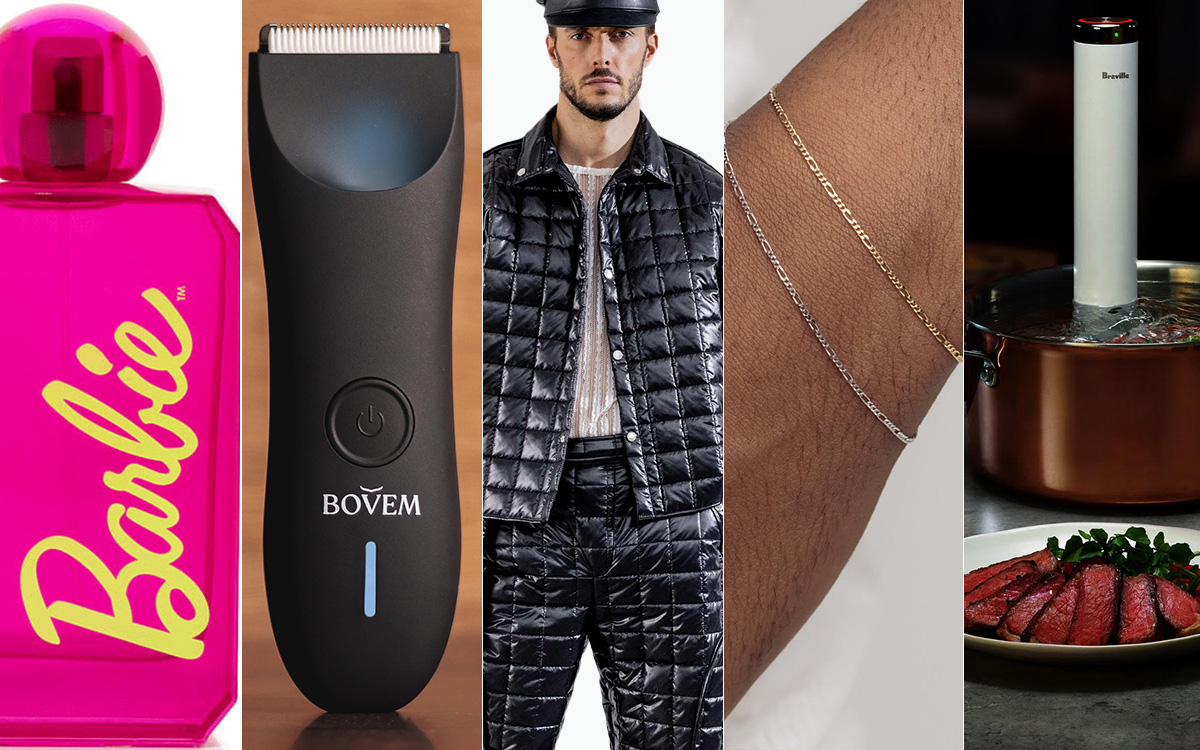 Searching for special deliveries for that special someone? Consider these elf-approved, consciously curated presents perfect for everyone from roommates to soulmates.
---
Star Wars Home Collection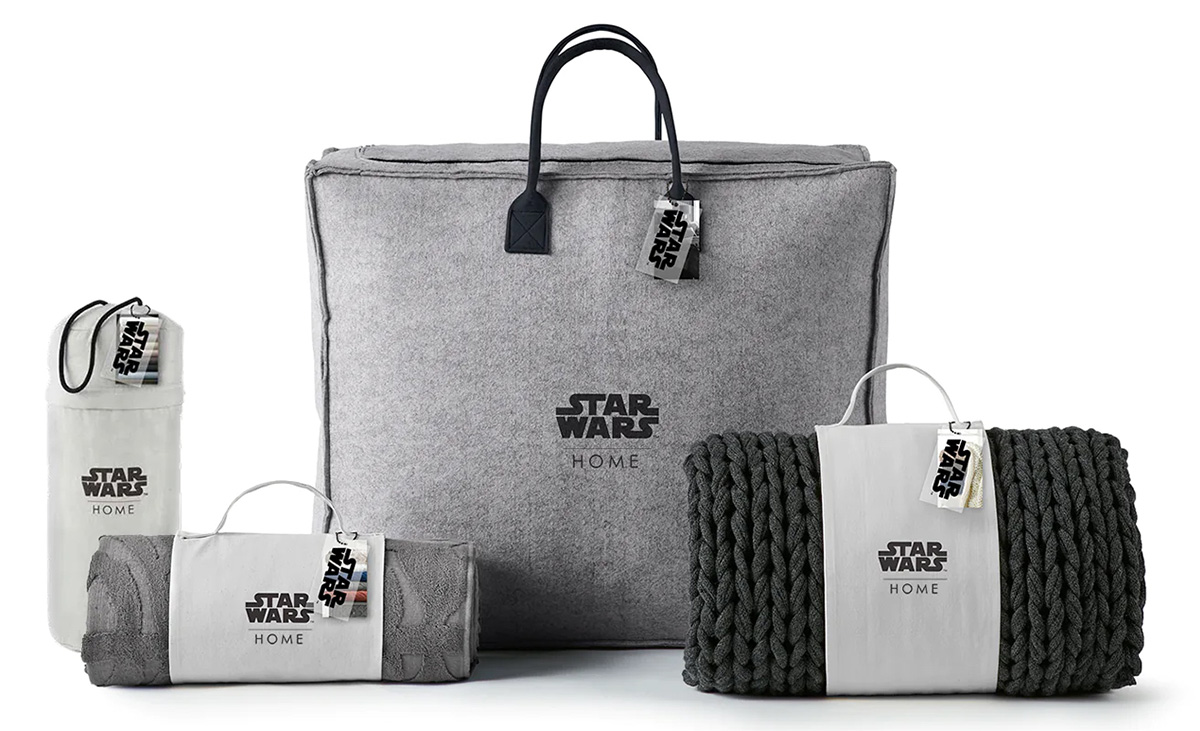 Movie nights in bed get a comfort upgrade from the Force – for those who uphold Jedi code in the streets but embrace the Dark Side in the sheets – with Sobel Westex's Star Wars Home Collection, five- to seven-piece twin, queen and king sets suitable for either alliance. Cop a bootleg of the infamous "Star Wars Holiday Special" (legal copies don't exist, nor has it been rebroadcast since its one-and-only airing in 1978) and settle in for a snacky screening with premade Johnson's Popcorn (a Jersey Shore staple) or Pop 'N Dulge's DIY gourmet kits. SobelAtHome.com, $350-$390; JohnsonsPopcorn.com, $27+; PopNDulge.com, $23
---
Bird Buddy Smart Feeder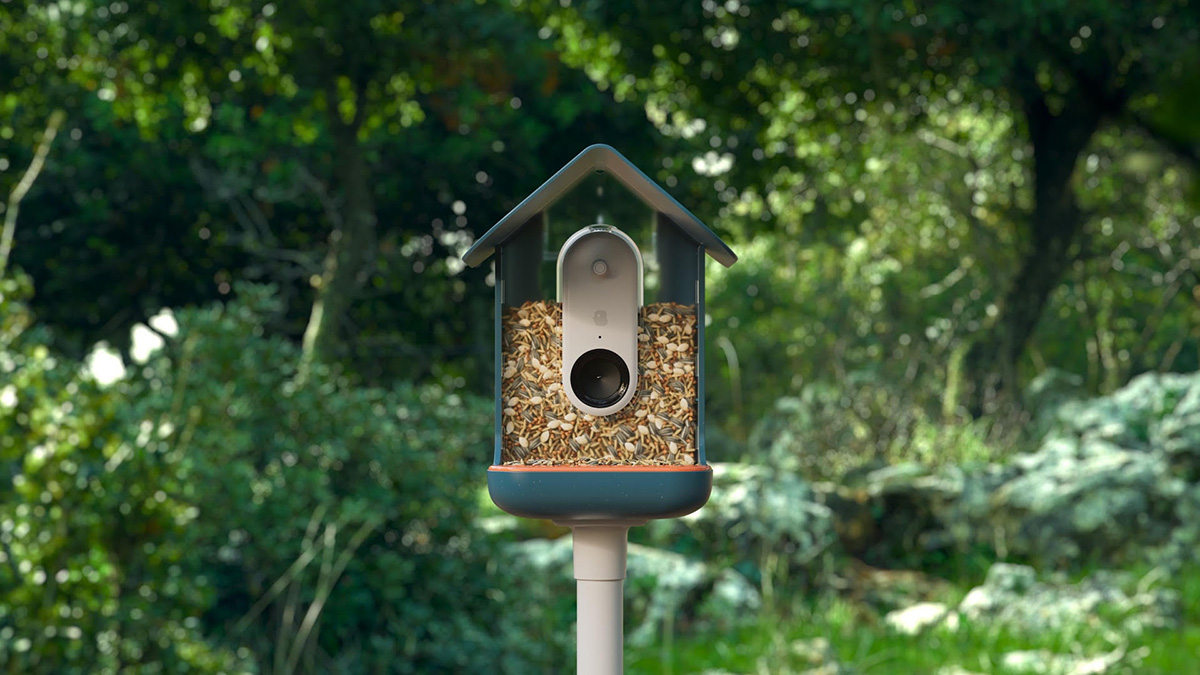 Avian enthusiasts get up close and semi-personal with feathered friends thanks to the Bird Buddy smart feeder that allows safe viewing via a solar-powered, app-enabled camera, along with adorable add-ons like a suet ball holder and three-in-one nutrition set to keep the neighborhood's population happy and healthy. MyBirdBuddy.com, $299-$415
---
Link x Lou Permanent Jewelry Pop-Ups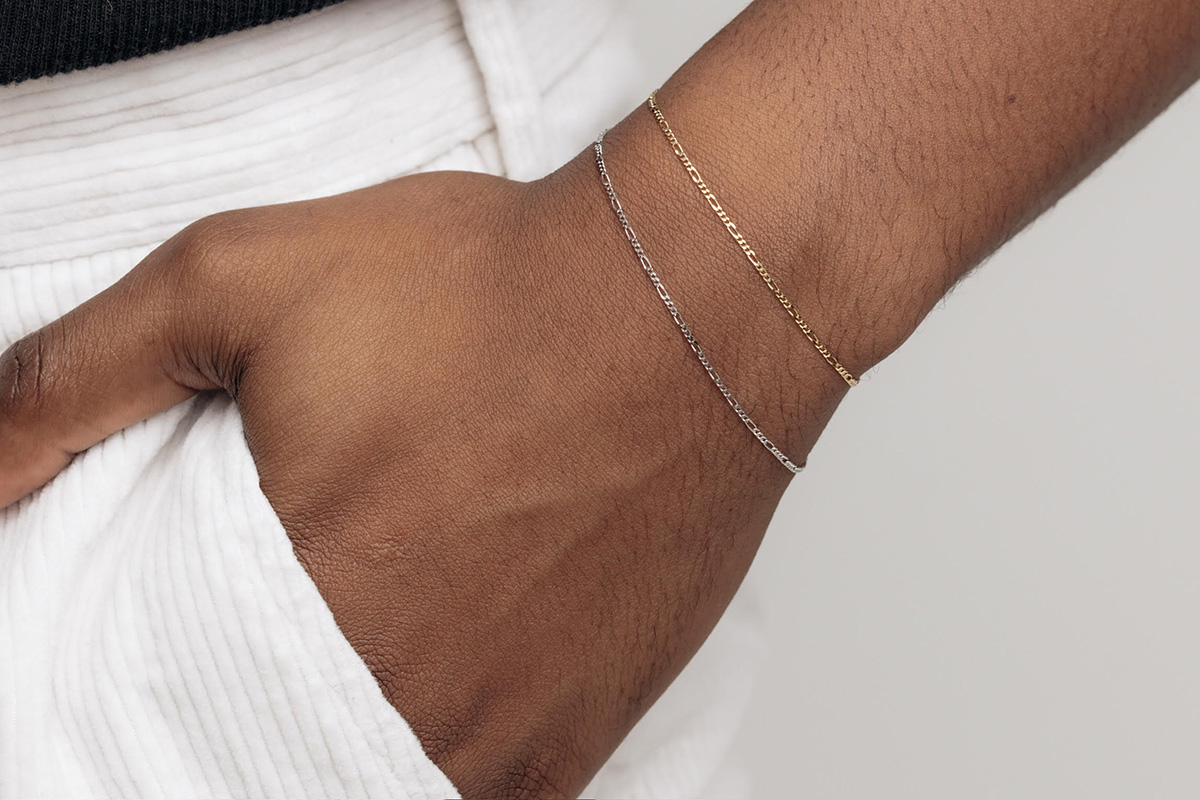 Jewelry – but make it an experience. That's the premise behind Link x Lou, a quick-fitting accessory service providing recipients with in-person appointments for custom-linked, clasp-less 14-karat white- and yellow-gold necklaces, bracelets, anklets, and rings that wear until they're worn out. Money's on 'em lasting longer than the situationship you've got goin', but may the odds be ever in your favor. LinkxLou.com, $55-$500
---
Orttu Shelton Puffer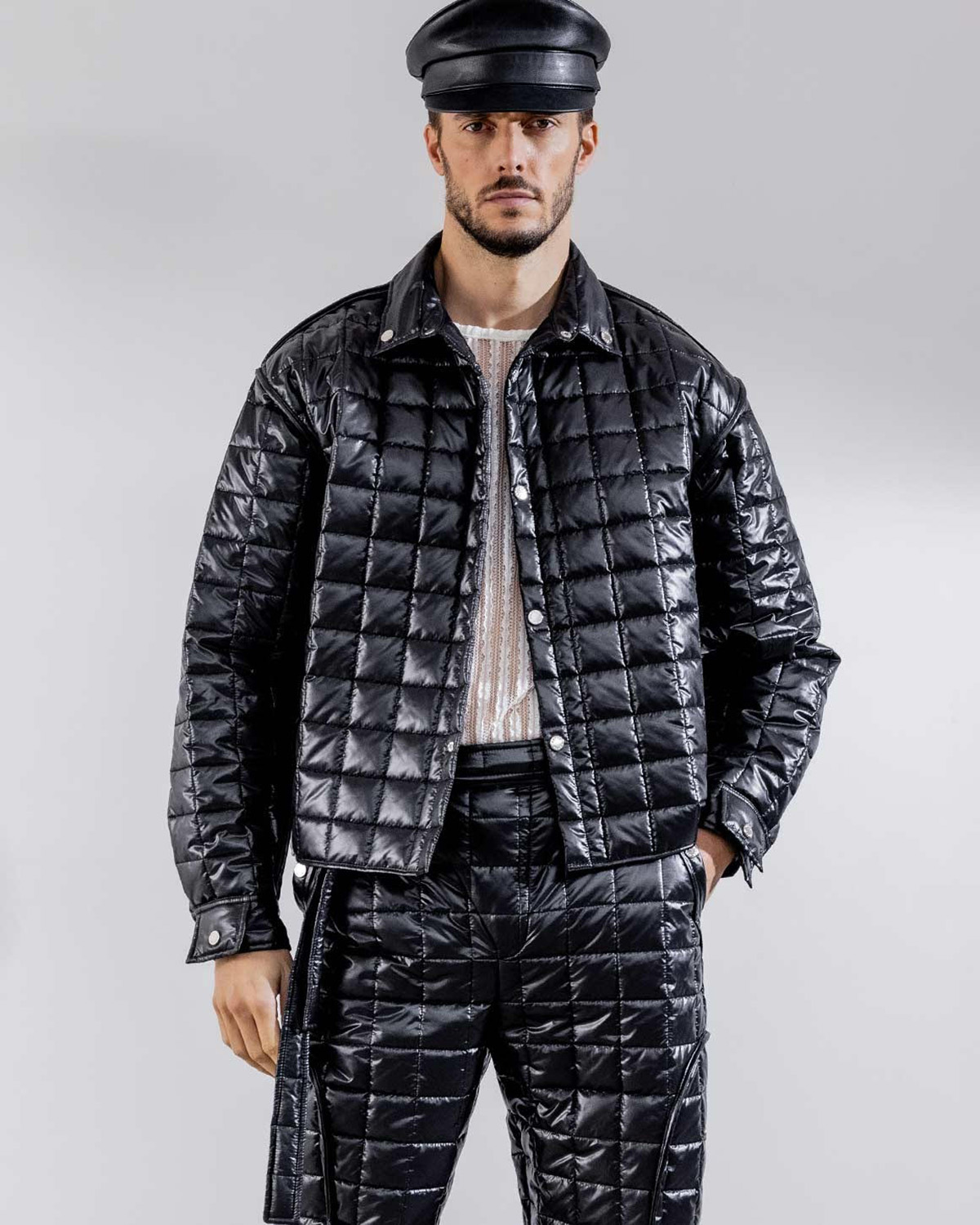 Guess who's coming to dinner? It's you as an alt-timeline Tom of Finland in Orttu's fully quilted, oversized Shelton Puffer comprised of double-layered high-sheen fabric and press-stud fastening that results in a slick style statement vers-er than you are. Orttu.com, $203
---
Winter Discovery Mini Scented Candle Set

Apotheke takes the guesswork out of choosing just the right ambiance-inducing aroma with its Winter Discovery Mini Scented Candle Set, featuring six fragrant two-ounce tins in seasonal smells that include birchwood apple, black cypress, blackberry honey, cardamon chestnut, charred fig, and firewood (with a combined 90-hour burn time), and packaged in a nostalgically illustrated gift box accentuated by festive gold detailing. ApothekeCo.com, $64
---
Polaris General 1000 Sport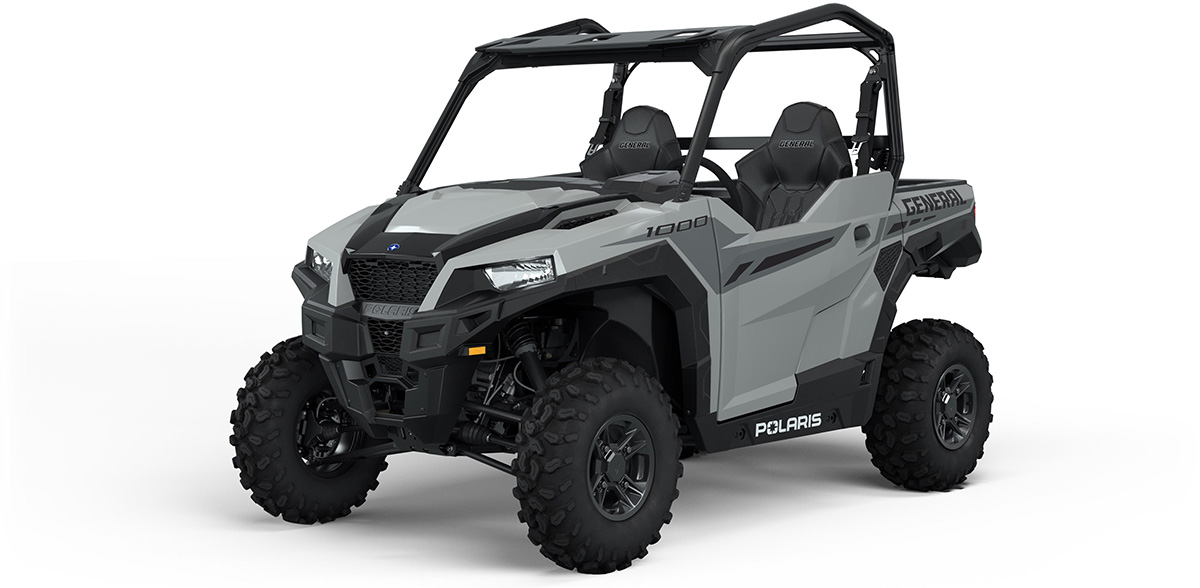 Resort communities across the country have adopted golf carts as a preferred mode of transportation, and you can establish yourself as a local baddie in Polaris' General 1000 Sport – in ethereal colorways like ghost gray – equipped with a four-stroke DOHC twin-cylinder engine, 100 horsepower, 1,500-pound hitch-towing capacity, and enough street cred for Boomers to shake their fists at. Polaris.com, $17,500+
---
'Arquivistas' Crystal Book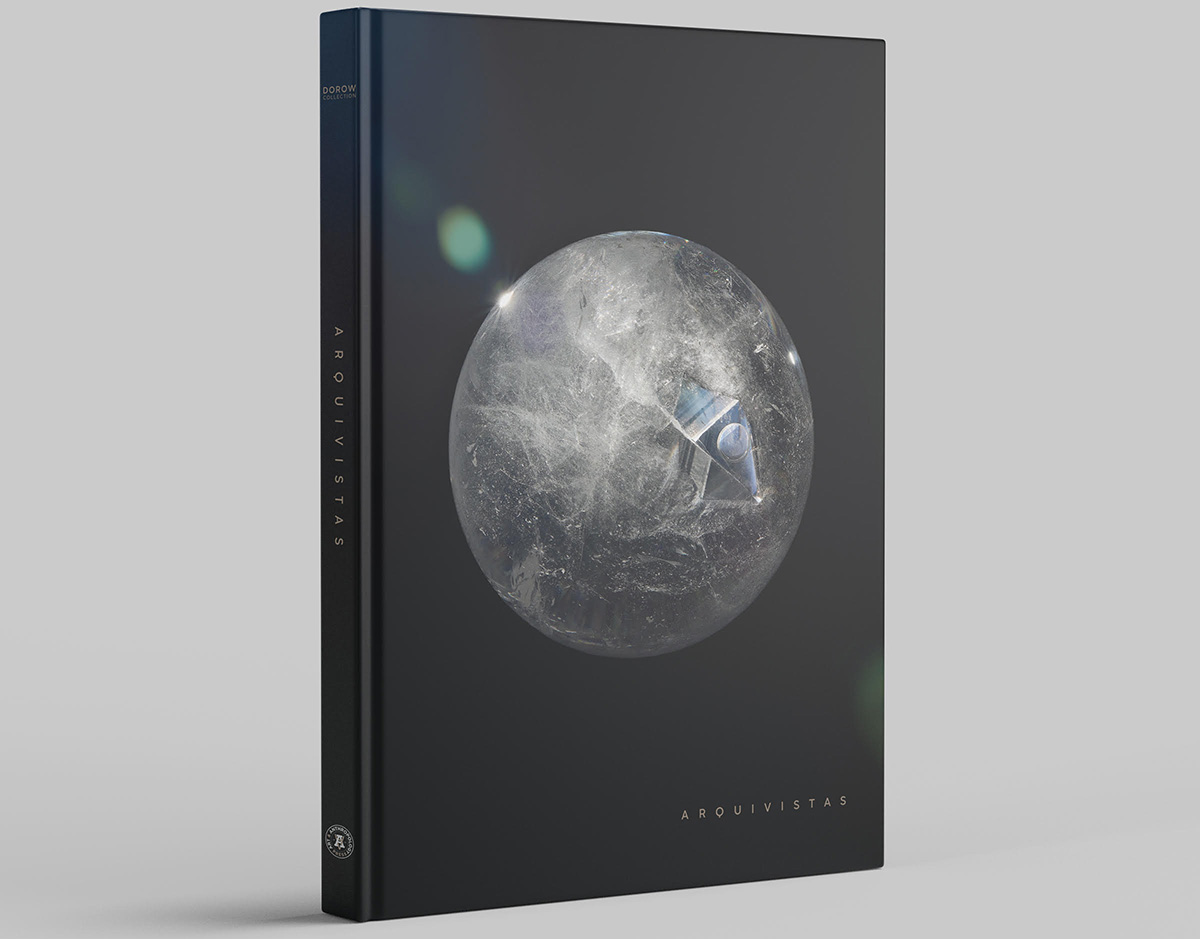 Brazilian crystal devotee Tatiana Dorow has curated an impressive collection of more than 1,000 rare and exquisite minerals – ranging from one ounce to over 5,000 pounds – the comprehensive record of which is now compiled in the sizable coffee-table tome "Arquivistas" (Portuguese for archivist) that's sure to satisfy, delight, and provide endless holiday-party talking points to the New Agers in your life. (You know they will.) ArtAndAnthropologyPress.com, $350
---
Bovem Globe Trimmer 2.0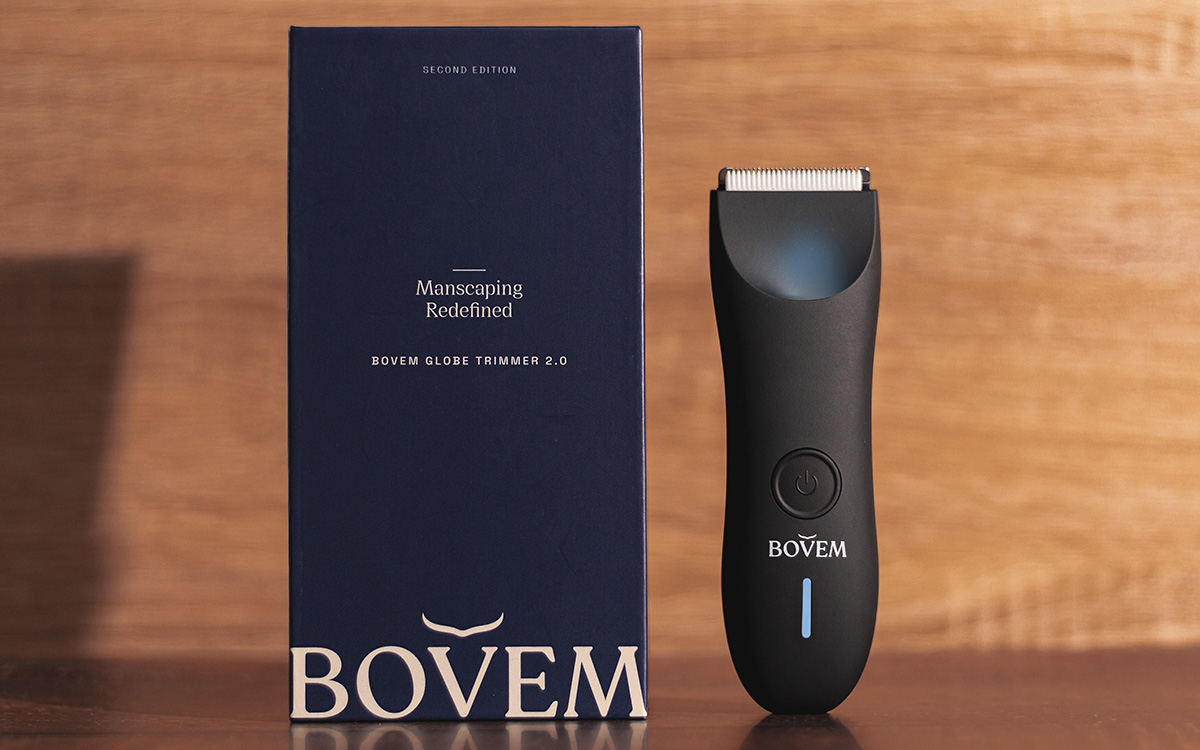 There are plenty of manscaping tools on the market, but perhaps none are designed with your delicate bits in mind like the handsome second-gen Bovem Globe body and groin trimmer with its ergonomic textured grip, powerful 6500 RPM with low vibration, varying guards, and replaceable TrimSafe blades that tidy you up without cutting skin or pulling rough hair. Deck the halls! – no more bloody Christmas balls. Bovem.co, $60-$87
---
Lexington Glassworks Decanter Set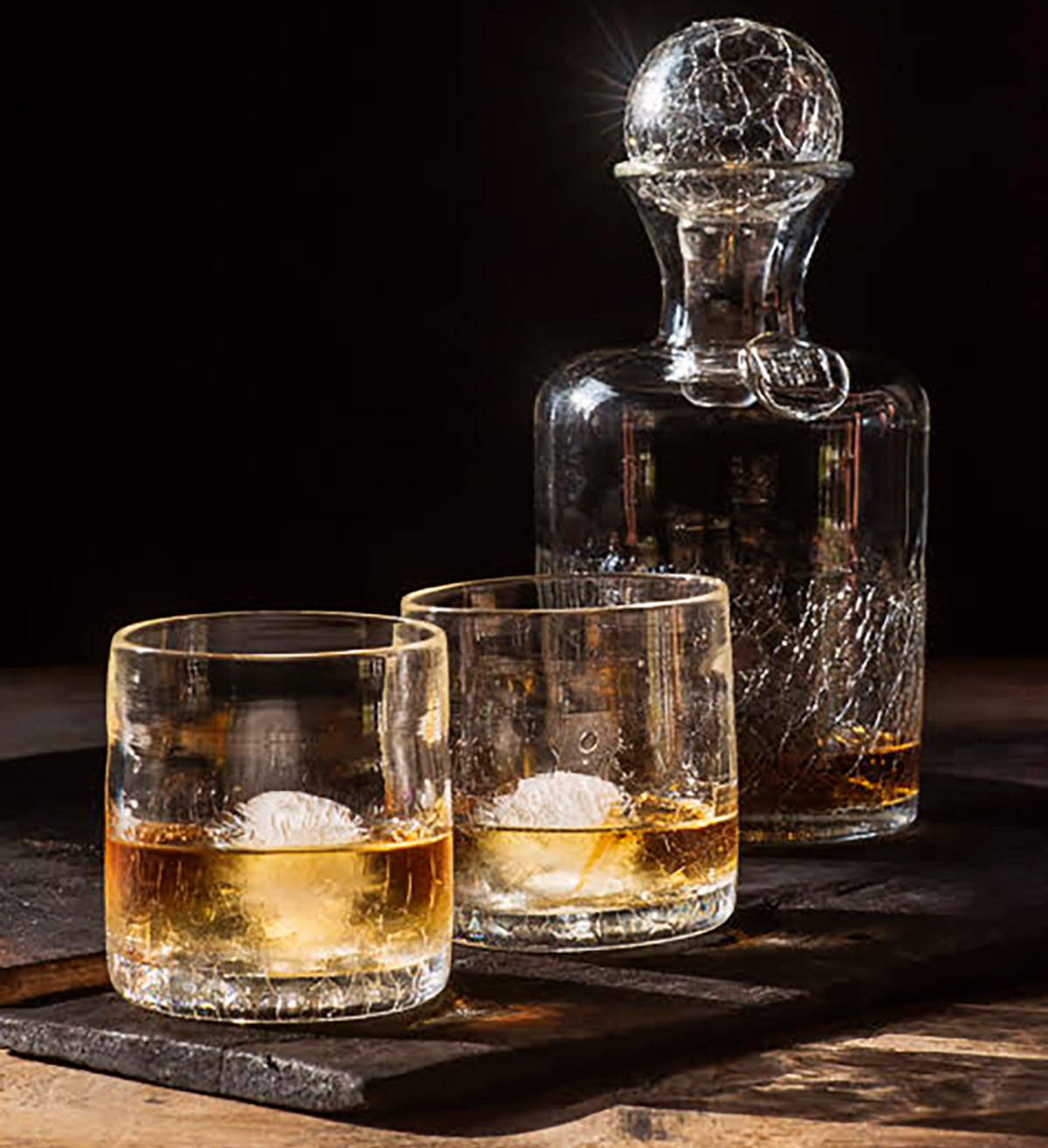 Pour one out from Lexington Glassworks' hand-blown whiskey decanter, each one individually crafted in the company's Asheville, N.C., studio and detailed with an elegant crackle finish that lends an air of sophistication to any home bar cart. Pair with a set of LG's complementary rocks glasses, in the same distinguished style, for a cherished gift. LexingtonGlassworks.com, $280
---
Joule Turbo Sous Vide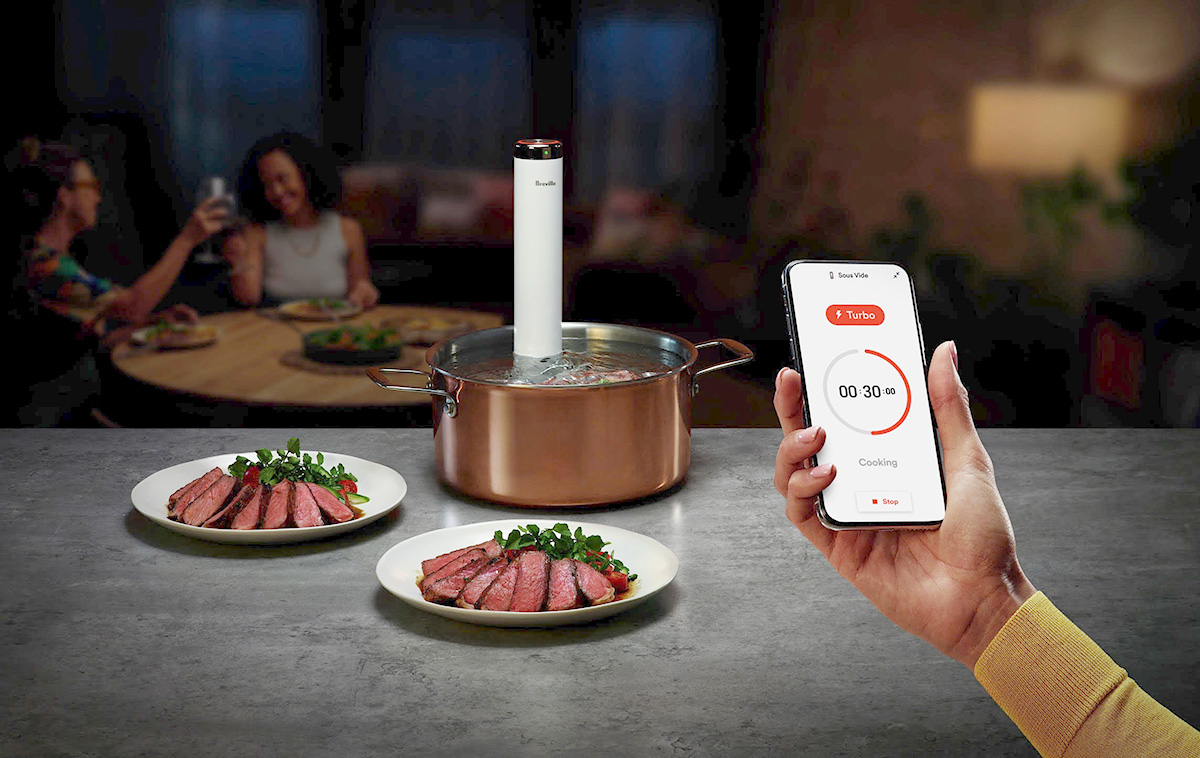 Your fave chefs' autopilot cooking technique hits home countertops in Breville's sleek Joule Turbo Sous Vide stick, which cooks seasoned-and-bagged meats and veggies to a faster-than-ever optimal internal temperature (unattended, no less) before a lickety-split sear and serve results in restaurant-quality dishes deserving of at least a couple Michelin stars for your minimal-mess kitchen. Breville.com, $250
---
Outlines Shower Liner System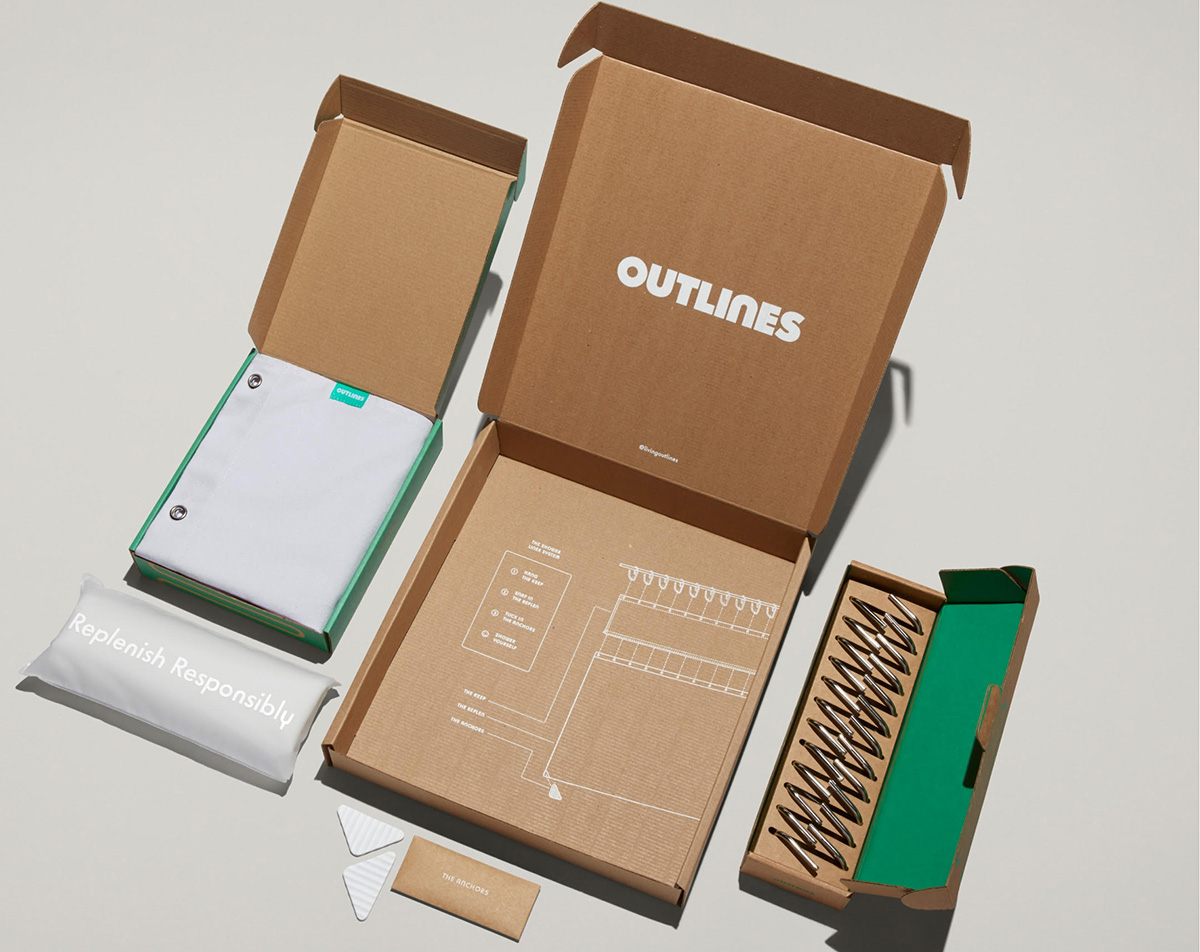 Holiday hosts can practice responsible replenishment amid our planetary plastic-waste crisis when you gift Outlines' thoughtfully designed Shower Liner System that provides users with a machine-washable cotton top piece and fully recyclable bottom to replace when it's time to ditch the grime. Set it and forget it with three-, six- or nine-month auto-deliveries. LivingOutlines.com, $50
---
Barbie Perfume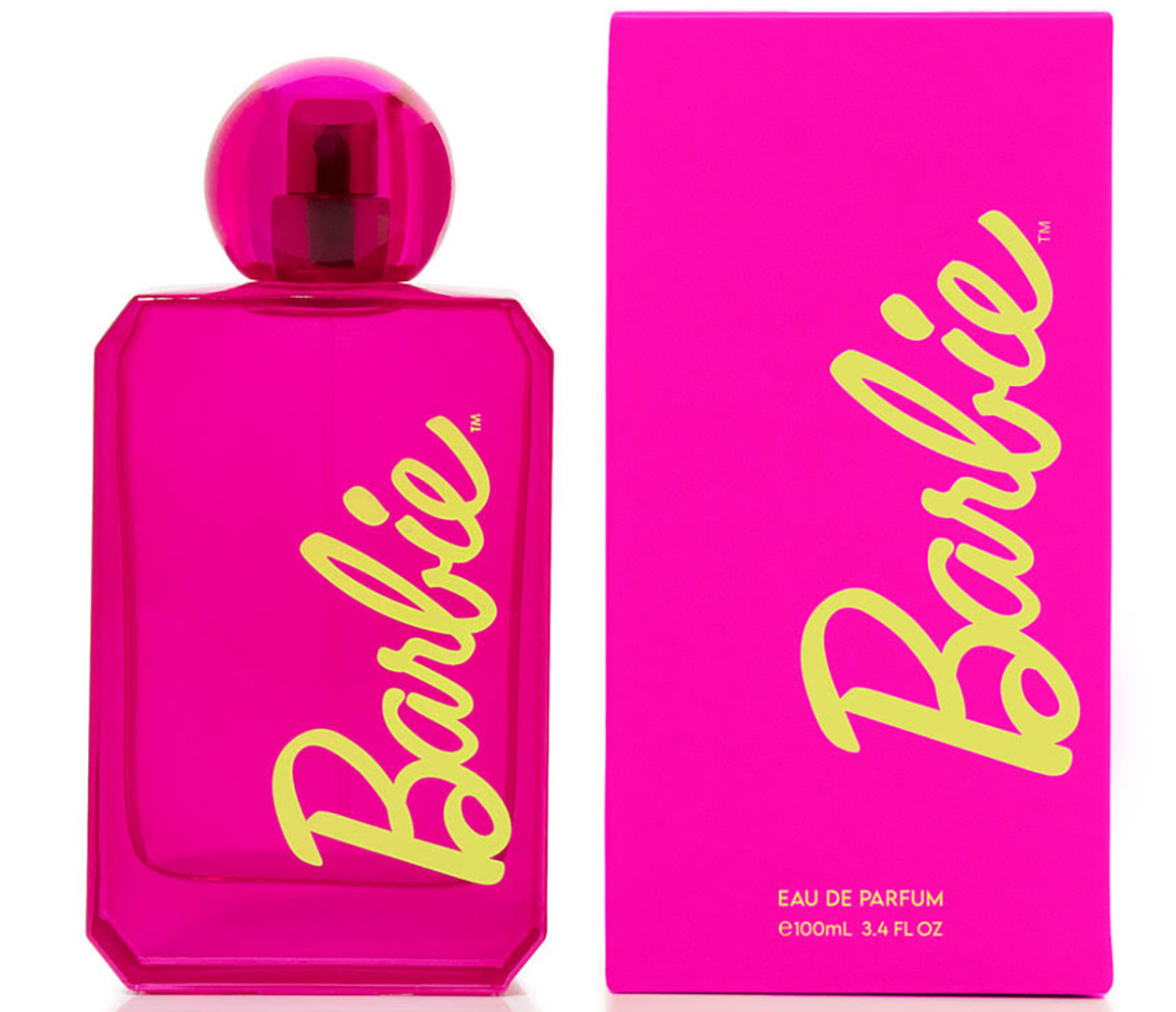 Fight the patriarchy doused in Barbie's sweet-and-fresh fragrance that, from top to bottom, features notes of strawberry nectar and red cherry, peony and pink magnolia, and sandalwood and soft musk for an extraordinary scent that's more than Kenough. DefineMeCreativeStudio.com, $65
---
AiRROBO Pet Grooming Vacuum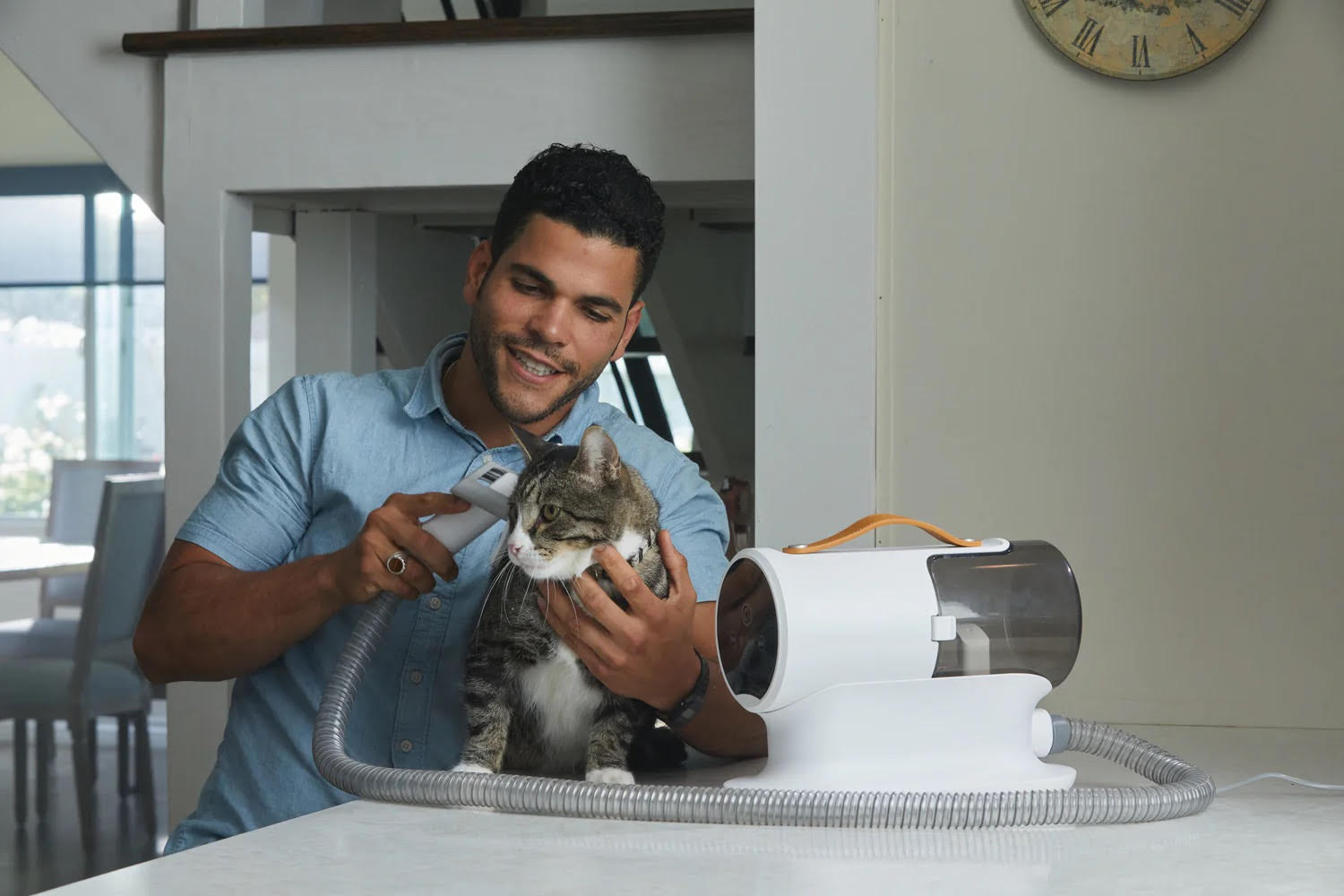 Posh pets enjoy salon-style luxury in the comfort of their homes when treated to a grooming session by the AiRROBO vacuum (think Flowbee for cats and dogs), a five-tool, one-stop solution for keeping furbabies' hair, dander, allergens and mites to a minimum. The portable pamperer includes an electric clipper, crevice and de-shedding tools, and grooming and cleaning brushes housed in a space-saving, HEPA-filtered capsule. US.Air-Robo.com, $110
---
Aura Smart Sleep Mask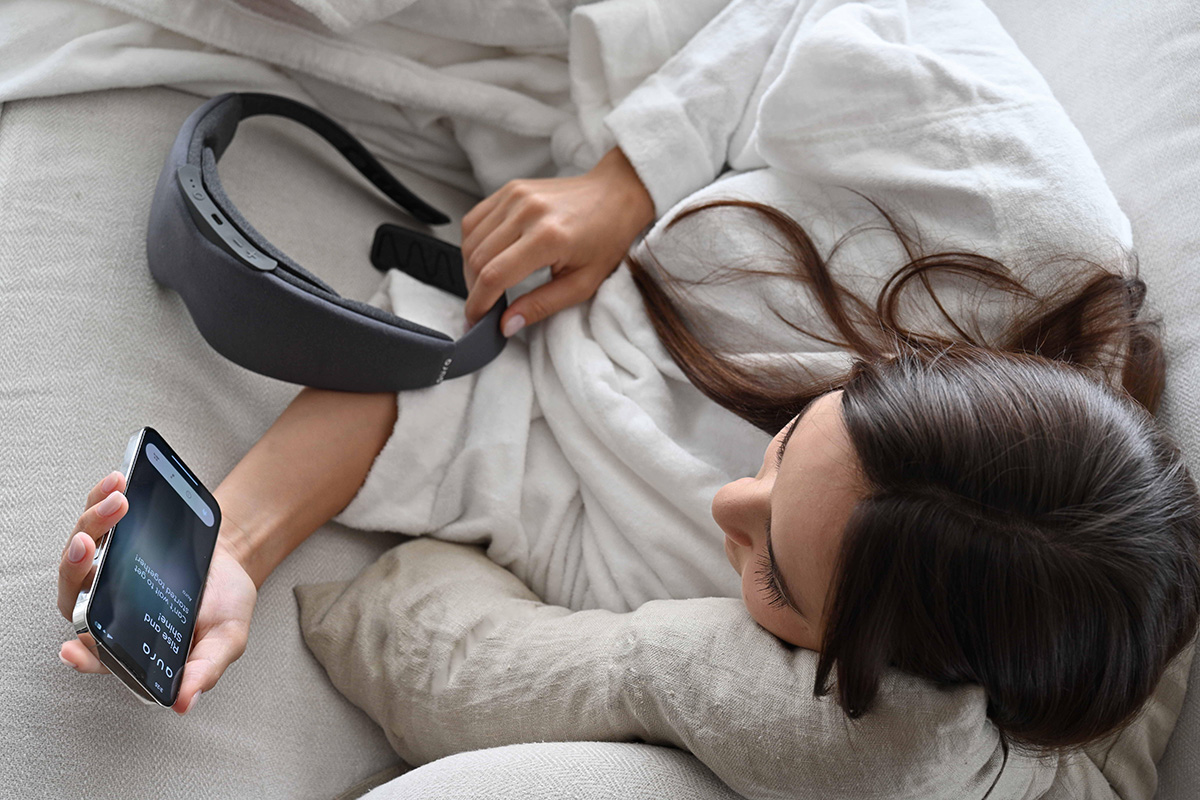 What does the future of total relaxation and deep sleep look like? Blackout darkness and complete serenity in a dream-state sanctuary when you spend your nights in the Aura Smart Sleep Mask with built-in speakers for guided meditation and snooze-inducing ASMR, zero-pressure eye cushioning, and light and sunrise therapy to help you wake rested and refreshed at home and (especially) away. Indiegogo.com, $190
---
Mikey Rox is an award-winning journalist and LGBTQ lifestyle expert whose work has been published in more than 100 outlets across the world. Connect with Mikey on Instagram @mikeyroxtravels.