Nicholas Sparks accused of trying to ban LGBTQ club at Christian school
'The Notebook' author is accused of homophobia and racism
Author Nicholas Sparks, known for penning bestselling romance novels such as "The Notebook" and "A Walk to Remember," has been accused of trying to ban an LGBTQ club at a Christian school he co-founded in New Bern, North Carolina.
Sparks has been embroiled in an ongoing legal battle with Epiphany School of Global Studies' former headmaster, Saul Benjamin.
Benjamin filed a lawsuit against Sparks and the school's Board of Trustees in 2014 for"discrimination, breach of contract, emotional distress, and defamation."
Benjamin claims that Sparks "unapologetically marginalized, bullied, and harassed members of the School community whose religious views and/or identities did not conform to their religiously driven, bigoted preconceptions."
In email correspondence between Benjamin and Sparks obtained by the Daily Beast, at least some of Benjamin's claims appear to be backed up.
One complaint in Benjamin's lawsuit was that Sparks sided with a group of students who were bullying LGBTQ students. Benjamins says Sparks called a club for LGBTQ students "the Gay Club." Sparks also allegedly threatened to terminate two bisexual teachers who tried to stand up for the LGBTQ students.
In an email Sparks tells Benjamin he "chose to rock this boat early and hard … with what some perceive as an agenda that strives to make homosexuality open and accepted. … As for the 'Club,' there obviously can't be one now."
Benjamin also claims Sparks made racist remarks about minority students. In 2013, there were allegedly only two black students enrolled at the school. Benjamin tried to add more diversity to the student population but Sparks wasn't interested.
"We've spent way, way too much time … talking about 'tolerance, diversity, non-discrimination, and LGBT' in these first twelve weeks," Sparks wrote in an email to Benjamin.
Benjamin says Sparks told him "black students are too poor and can't do the academic work" and in an email, Sparks tells Benjamin that the reason there is a lack of student diversity "has nothing to do with racism" but is about "money" and "culture."
Sparks has denied these allegations and slammed the Daily Beast story as "false allegations and claims."
"I am pleased that the Court has dismissed nearly every claim against me, my Foundation and Epiphany," Sparks' statement reads. "Very importantly, the Court has dismissed all claims of discrimination or harassment against me. While there will be a trial on a few remaining issues, I am confident that a jury will evaluate these claims fairly and decide those claims in our favor as well."
— Nicholas Sparks (@NicholasSparks) June 13, 2019
The emails come at a pivotal time for Sparks' whose book "The Notebook," which was also a hit film, is prepping for a Broadway debut. Vanessa Hudgens has been tapped to star in the musical. Some people questioned the choice of supporting the musical after the anti-LGBTQ fallout.
I wonder how @VanessaHudgens feels about this, as she begins rehearsals for the NOTEBOOK musical? https://t.co/SyuVEKpzYv https://t.co/0qOCQJ15Sj

— PFLAG National (@PFLAG) June 14, 2019
Hey, Broadway: Stand with the LGBTQ+ community and #cancelTheNotebook musical. @BroadwayWorld @playbill @theatermania https://t.co/AyJ1i4nb52 via @AV_Newswire

— Justin Gregory Lopez (@JGregoryLopez) June 14, 2019
So glad I never spent a dime on any Nicholas Sparks books or movies. I can't imagine the Broadway community moving forward with the Notebook play knowing it's author is a homophobe POS. https://t.co/jVYKRfE0eK

— Talent (@Talentiest) June 13, 2019
Brazilian gymnast & Olympian introduces his boyfriend- and comes out
Oyakawa-Mariano revealed that he is in a relationship with broadcast media marketing analyst João Otávio Tasso on Instagram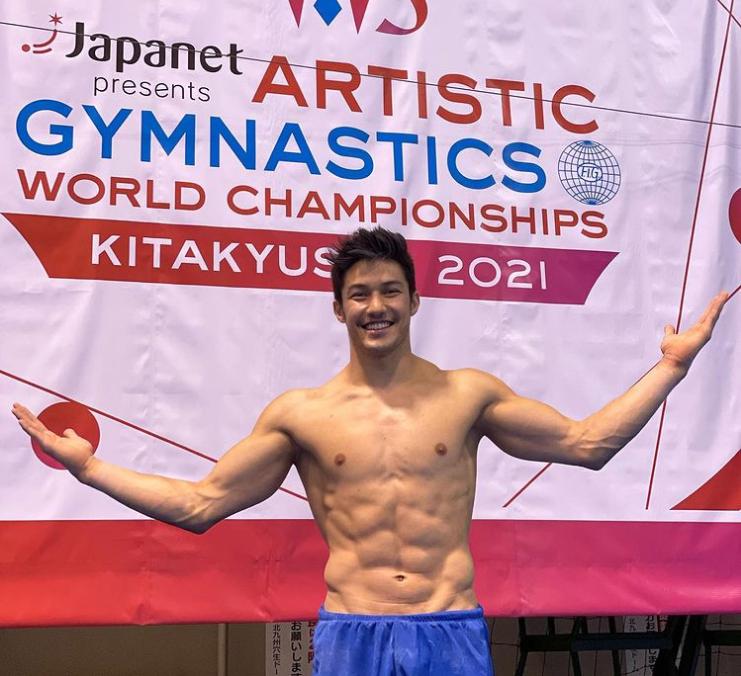 SAO PAULO – In a post to his Instagram account last month, Brazilian Olympic Bronze medalist Arthur Nory Oyakawa-Mariano introduced the world to his boyfriend, and also came out at the same time.
The 28-year-old artistic gymnast is a member of the Brazilian national team. He won the bronze medal in floor exercise at the 2016 Summer Olympics in Rio de Janeiro. Oyakawa-Mariano won the 2019 World Artistic Gymnastics Championships held in Stuttgart, Germany picking up a gold medal in the horizontal bar competition.
Writing on his Instagram post, (Translated from Portuguese) on October 29, 2021, Mariano revealed that he is in a relationship with broadcast media marketing analyst João Otávio Tasso.
"Happy Birthday to the person who freaks out with me 😅 The phrase 'in health or illness, in victory or in defeat, in joy or sadness' never quite fit. And there we are every day walking together. Thank you for always being by my side. I will always be yours."
"Congratulations João, many years of life and continue to be that amazing person 👀, even if Scorpio (always good to blame the sign). We're together."
In addition to being a professional gymnast, Oyakawa-Mariano is also an internationally signed model. In 2019, he was named the face of Philippine-based international clothing brand BENCH's men's wear campaign in Brazil and Latin America.
Google erases part of LGBTQ+ community in new online glossary project
The tool, a glossary of 100 words that used the company's Google Trends to track the popularity of LGBTQ+ terminology and definitions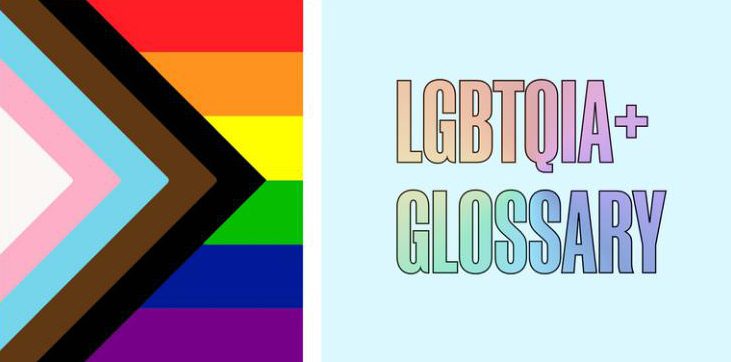 MOUNTAIN VIEW, Ca. – A new online tool designed to help mainstream, freelance and even LGBTQ+ journalists navigate definitions of what can be a complex world of LGBTQ+ vernacular, left out definitions of bisexuality and pansexuality in a new Google "LGBTQ+ language initiative.
The Google News Initiative announced the project in partnership with VideoOut, titled the "LGBTQ+ language and media literacy program, last week in a press statement. According to the company, they partnered with Men's Health magazine to "help contextualize the research and data in the program."
The tool, a glossary of 100 words that used the company's Google Trends to track the popularity of LGBTQ+ terminology and definitions, was created with the assistance of several queer PhD linguists.
However, in a review of the glossary today, Friday, Nov. 26 the terms and definitions for bisexuality and pansexuality were missing.
According to the Google release: "It's a way to understand the LGBTQ+ community, and hopefully, it will transform the way journalists – and all of us – write and talk about LGBTQ+ people."
Jordan Reeves, the Executive Director of VideoOut, an LGBTQ+ nonprofit and the founder of VOE, a production company centering LGBTQ+ narratives in television and film, answered the self-asked question of; "WHY WOULD VideoOut, an LGBTQ+ nonprofit, partner with Men's Health magazine?"
"So many people assume that Men's Health is only for cisgender, heterosexual, masculine presenting men. I'm here to tell you, as a queer trans nonbinary human, that's false."
According to a recent Gallup poll, "One in six [U.S.] adults in Generation Z identifies as LGBT." At the same time, a GLAAD report found 45% of non-LGBTQ+ people in the U.S. say they're confused by the different number of terms to describe individuals who comprise the LGBTQ+ community.
In a response to late Friday evening, Jordan Reeves, the Executive Director of VideoOut in a direct message on Twitter told the Blade:
"Recently we launched The LGBTQ+ Language and Media Literacy Program, a living and breathing resource that we will continue to add to over time. We left out some terms and phrases at launch — bisexual, for example — that should have been included from the very beginning!
We are keenly aware of bi-erasure and the persistent confusion around bisexual identity. We are sorry we didn't include it at luanch, but we are adding it (along with pansexual) very soon. We started with 100 entries (definitely not a comprehensive list…yet), and we are really excited to add entries as the community gives us feedback and suggestions.
We are really proud of the depth and breadth of terms that exist in the resource and hope it continues to be more and more useful as we add to it.
We'll also be adding features so that this resource is the most useful for anyone using language about the LGBTQ+ community. If there are other words you can think of that we've left out, or ways to make the tool more dynamic, let us know and we'll queue them up to be added!"
2022 GRAMMYs announced & showcases LGBTQ+ narratives
"The inclusion of LGBTQ artists in this year's nominees highlights growing shift in acceptance & dominant impact LGBTQ artists are making"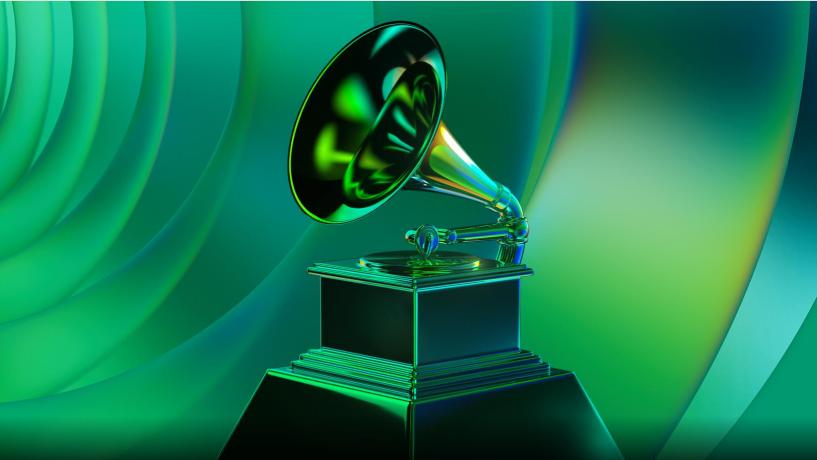 LOS ANGELES – The nominations for the 64th Annual Grammy Awards ceremony to be held on January 31, 2022, were announced Tuesday. Topping the list of nominees were Out Black rapper Lil Nas X for his smash gay narrative hit 'MONTERO (Call Me By Your Name)' and Out Lesbian country/pop artist Brandi Carlile for her song 'Right On Time.'
Lil Nas X, whose real name is Montero Lamar Hill, celebrated his nominations for song of the year, record of the year and best music video and thanked his fans in a string of Twitter posts.
"don't have to win a single award, truly thankful for all the insight this year has brought me. and thankful for the journey. love u guys," the 22-year-old rapper wrote.
don't have to win a single award, truly thankful for all the insight this year has brought me. and thankful for the journey. love u guys 😭🤍

— MONTERO 🦋 (@LilNasX) November 23, 2021
LGBTQ artists who received Grammy nominations Tuesday also include pop star Halsey and singer-songwriter Arlo Parks.
"The vast inclusion of LGBTQ artists amongst this year's Grammy nominees – including Lil Nas X, Brandi Carlile, Lady Gaga, and many others – highlights not only a growing shift in cultural acceptance, but also the dominant impact that LGBTQ artists are making across the music industry," said GLAAD President & CEO Sarah Kate Ellis. "With 5 total nominations, including Album of the Year, Record of the Year, and Song of the Year, Lil Nas X continues to open doors for greater LGBTQ inclusion in rap and hip-hop, which will undoubtedly inspire and empower a new generation of artists to embrace their authenticity and individuality."
The Grammy Awards ceremony recognizes the best recordings, compositions, and artists of the eligibility year, running from September 1, 2020, to September 30, 2021.
The Recording Academy will present the 2022 GRAMMY Awards show on Mon, Jan. 31, on the CBS Television Network(opens in a new tab) and stream live and on demand on Paramount+ from 8–11:30 p.m. ET / 5–8:30 p.m. PT.
Prior to the telecast, the GRAMMY Awards Premiere Ceremony will be held at the Microsoft Theater at 12:30 p.m. PT/3:30 p.m. ET and will be streamed live on GRAMMY.com and the Recording Academy's YouTube channel(opens in a new tab).
Lil Nas X – MONTERO (Call Me By Your Name)
Brandi Carlile – Right On Time (Official Video)