Taylor Swift blasts homophobia, shouts out GLAAD on new track
'You Need to Calm Down' is the second single from her album 'Lover'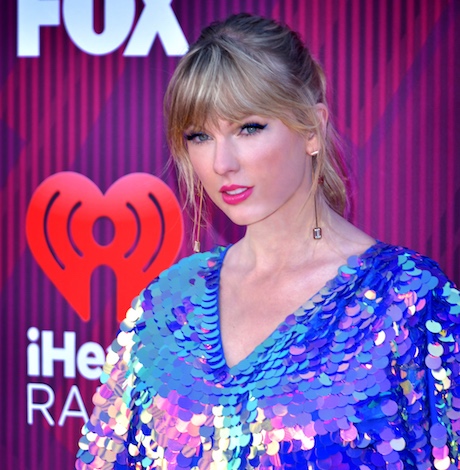 Taylor Swift released her new song "You Need to Calm Down," the second single from her upcoming album "Lover," and it's being hailed as a pro-LGBTQ anthem.
In the song, Swift calls out haters with the second verse dedicated to people who have anti-LGBTQ views. She even namechecks media watchdog organization GLAAD.
According to TMZ, GLAAD has received an increase in donations since the song's release.
"You are somebody that we don't know. But you're coming at my friends like a missile. Why are you mad? When you could be GLAAD? Sunshine on the street at the parade. But you would rather be in the dark ages making that sign. Must have taken all night," Swift sings. "You just need to take several seats and then try to restore the peace / And control your urges to scream about all the people you hate. Cause shade never made anybody less gay."
"Can you just not step on his gown?" Swift adds in the refrain.
did @taylorswift13 just — pic.twitter.com/MkfkkBComN

— GLAAD (@glaad) June 14, 2019
Fans praised the track for calling out homophobia on social media.
Honestly though, #YouNeedToCalmDown talks about self-expression, bullying, double standards, being gay, AND it's an 80s synth-esque bop. Thank you, @taylorswift13. pic.twitter.com/zjNgLqcAxH

— Ryan Schocket (@RyanSchocket) June 14, 2019
@taylorswift13 ending homophobia and sexism in 2 minutes and 51 seconds #YouNeedToCalmDown pic.twitter.com/52gBQu4mXe

— Mauricio: Stream/Buy #YouNeedToCalmDown (@MauricioSwift13) June 14, 2019
The fact taylor Swift dropped her new song on Trumps birthday & it's all about how hiding behind the internet & focusing on being rude is a waste of time and how everyone should be accepted and not shading them is ICONIC #YouNeedToCalmDowm pic.twitter.com/8QFivoS8Yt

— Alla (@allakmiller) June 14, 2019
Girls and gays we're really going to be screaming "'CAUSE SHADE NEVER MADE ANYBODY LESS GAY" at the next tour. That's really happening.

— Chris Swiftie™?️‍?? (@HuffleBoy) June 14, 2019
Listen up lgbt swifties can you imagine screaming "shade never made anybody less gay" at the ts7 tour with all your friends because I can and… I'm crying

— Jemima Skelley (@jemimaskelley) June 14, 2019
"Lover" will be released on Aug. 23.
Listen below.
Out Trans Munroe Bergdorf is covergirl as Cosmopolitan UK celebrates 50
"I believe the people want trans inclusion, racial equality, to end misogyny so women and girls feel safe walking home at night"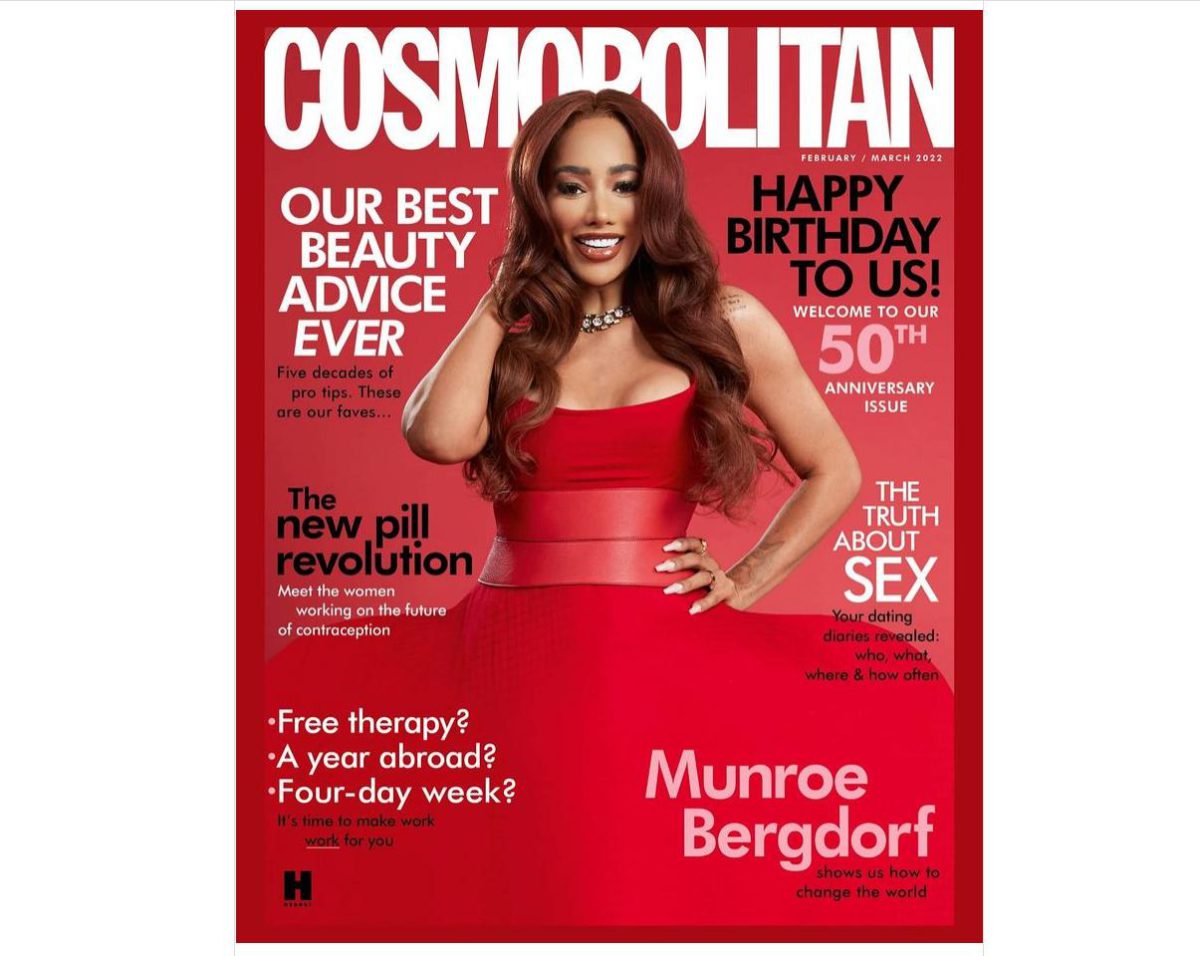 LONDON – Starting this upcoming Friday, January 21, customers standing in the queue at checkout tills and newsstands across the United Kingdom will be greeted by the sight of model and Out Trans activist Munroe Bergdof smiling back at them from the cover of the 50th anniversary special edition issue of Cosmopolitan UK.
In the cover story interview conducted by PinkNewsUK gender and identity journalist Vic Parsons, Salvadoran-American filmmaker, actor, model, and intersex rights activist River Gallo, along with writer, stylist and consultant Aja Barber, Bergdof discusses career, climate change and global warming, cancel culture, pronouns and the future of Trans rights.
"I hope there's a young trans girl looking at this cover thinking: 'I can do it too and who I am is not going to hold me back,'" she says.
Bergdorf adds: "I believe the people want trans inclusion, racial equality, to end misogyny so women and girls feel safe walking home at night."
"I don't think we have ever been as enlightened as a people as we are now, even if there is a lot of misinformation around. I do feel like the spark has been lit. Less people are passively accepting what they have been presented with and that's an incredible thing."
In a commentary piece written for London-based fashion and cultural media outlet Grazia in February 2018, Bergdorf noted;
"A woman is more than a vagina, than her ability to bear children, the gender she was assigned at birth, a socio-economic class, marital status or sexual history – yet every one of these points has been used to define and control a woman's place in society. This is why feminism must serve as an inclusive tool of liberation for all female identities and experiences, not just some. This is where so many women are still getting it wrong."
[…]
"I long to see more cisgender women in positions of influence standing up for trans women, making people aware of issues that may not affect all of us, but that we should all care about deeply."
[…]
"We must learn to see all women's experiences as worthy of being listened to within feminist discourse. Because the fact is not all women possess a functioning reproductive system, not all women have a vagina, not all women's vaginas are pink. So, when 'pink pussies' are used as imagery intended to unify all women, what they are actually doing is excluding a large amount of women from feeling like they have a voice within feminism."
Bergdof deleted her Twitter account due to the torrent of transphobic abuse she received on the social media platform PinkNewsUK reported.
"Tired of being a punching bag. Twitter is not a safe app for transgender people," she wrote.
The activist called on social media platforms take more action to combat the abuse directed at transgender people and women online.
Out soccer player calls out 'homophobic abuse' from crowd
The Adelaide United player said he had "no words" to describe his disappointment at being the target of anti-gay insults from the crowd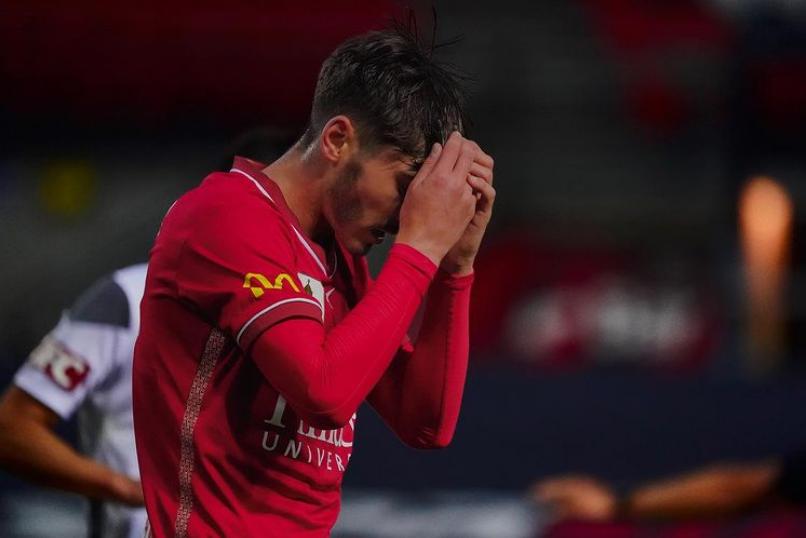 ADELAIDE, Australia – Professional soccer player Josh Cavallo, who became the only openly gay top-flight male professional footballer last year, told his Instagram followers over the weekend that he experienced "homophobic abuse" during his last game.
The Adelaide United player said he had "no words" to describe his disappointment at being the target of anti-gay insults from the crowd at AAMI Park during his team's Saturday game against the Melbourne Victory.
"As a society it shows we still face these problems in 2022," he wrote. "This shouldn't be acceptable and we need to do more to hold these people accountable. Hate never will win. I will never apologise for living my truth and most recently who I am outside of football."
Cavallo added that he was also targeted after the game online.
"To @instagram I don't want any child or adult to have to receive the hateful and hurtful messages that I've received," he said. "I knew truely being who I am that I was going to come across this. It's a sad reality that your platforms are not doing enough to stop these messages."
The Australian Professional Leagues (APL) said it was "shocked and saddened" to hear Cavallo's reports of "homophobic bullying," according to the Guardian.
"Our players, staff and fans have the right to feel safe on and off the pitch," APL CEO Danny Townsend said. "There is no place for bullying, harassment or abuse in Australian football and we have zero tolerance for this harmful behaviour."
The APL is working with both teams to investigate the incident, adding that sanctions will be issued to anyone involved.
In a statement, Adelaide United Chief Executive Officer Nathan Kosmina said that the team was "appalled" at the "verbal abuse" that Cavallo received.
"Adelaide United is proud to be an inclusive and diverse football club, and to see one of our players subjected to homophobic abuse is disappointing and upsetting," he said. "Josh continues to show immense courage and we join him in calling out abuse, which has no place in society, and it will not be tolerated by our Club."
The Melbourne Victory added that it "sees football as a platform to unite fans no matter what background. Spectators found to have breached these standards will be banned from future matches."
At the end of his Instagram message, Cavallo thanked those sending him positive messages, love and support.
"Love will always win," he said.
Mother of nonbinary adult accuses Delta of discriminatory ticketing policy
According to the Movement Advancement Project, 21 U.S. states allow individuals to identify as a gender option other than "male" or "female"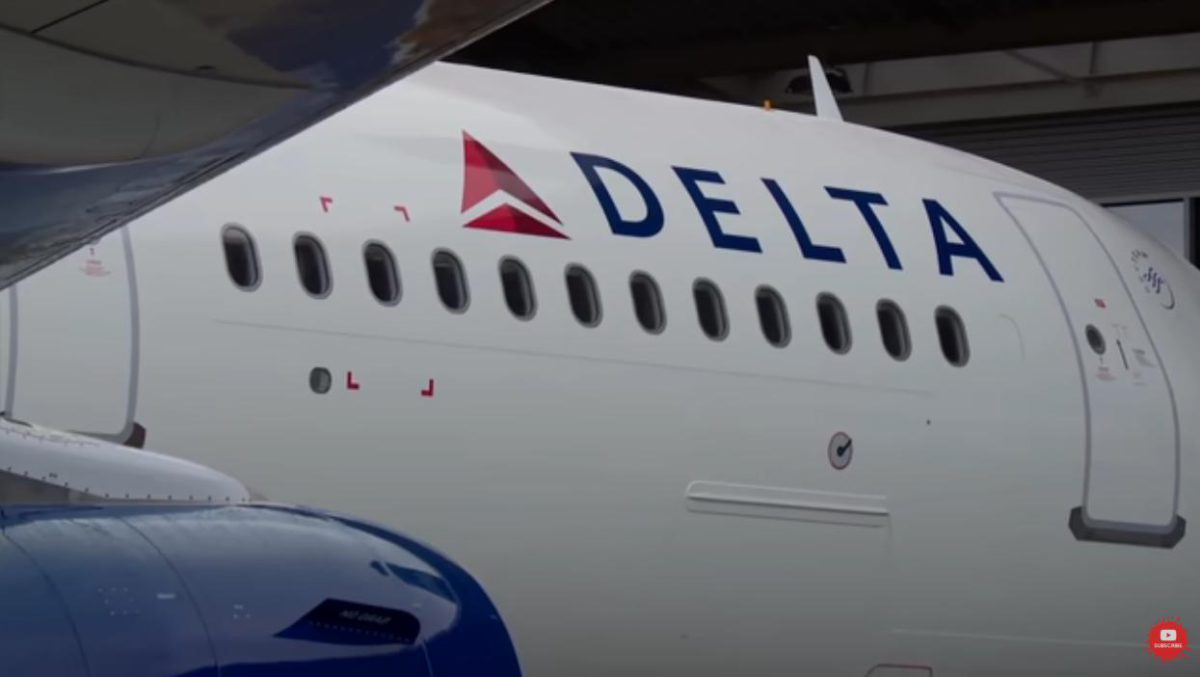 TUCSON, Az. – The mother of a nonbinary adult is accusing Delta Air Lines of discriminating against gender-nonconforming individuals after she was unable to buy a ticket for her child without inaccurately marking their gender as "male" or "female."
"@Delta is discriminating against #nonbinary individuals and not allowing them to fly despite legal ID issued by states that allow X on birth certificates and state-issued IDs," the mother, Aurora Dawn, tweeted.
Dawn voiced her frustration with Delta for not having a gender-neutral option when booking in the now-viral Twitter thread.
"I first discovered this problem when trying to make an online reservation to buy a ticket as a Christmas present for my #nonbinary adult child," she said. "The only gender options in @Delta and @AlaskaAir online reservation systems is male or female."
Dawn called Delta and connected with a representative who "was really trying to help," but could not change the gender marker to "X."
After waiting over 30 minutes on hold, Dawn said she was told to use the gender marker on the birth certificate. But the birth certificate also had an "X" designation, she said.
Dawn was concerned because the marker on her child's I.D. wouldn't match the gender on their ticket.
"I explained again that my adult child is #nonbinary and #LGBTQ and their ID is X and TSA requires them to match," she said.
After a heated exchange between Dawn and a Delta supervisor, she was "upset" and hung up the phone.
"I still have no airline ticket for my #nonbinary adult child," she said.
In a statement to the Blade, a Delta spokesperson said the company is a "proud, long-time supporter of the LGBTQ+ community."
In 2019 Delta, along with other major airlines, said it was planning to add a gender-neutral option for ticketing in what advocates hailed as a "significant step forward for nonbinary individuals."
However, Delta said the COVID-19 pandemic sidetracked the plans.
"While we quickly shifted focus due to COVID in early 2020 to help customers navigate the rapidly changing environment and government regulations, we are back on track to be able to offer a non-binary gender option in our booking systems in 2022," the statement read.
The spokesperson added that Delta has made other LGBTQ-inclusive policy changes, including having flight attendants use gender-neutral greetings – swapping language like "ladies and gentleman" for "everyone." 
According to the Movement Advancement Project (MAP), 21 U.S. states and the District of Columbia allow individuals to identify as a gender option other than "male" or "female."