GLSEN will honor Tim Cook with Champion Award
The openly gay Apple CEO is a longtime LGBTQ rights advocate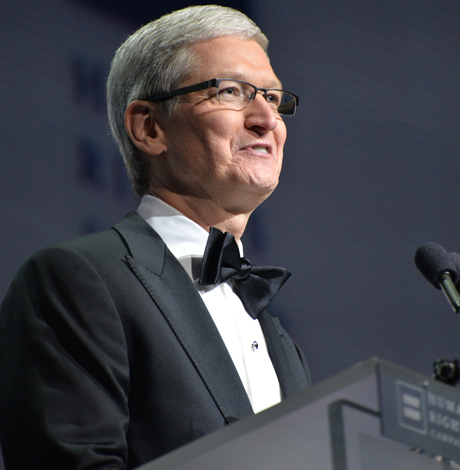 Apple CEO Tim Cook will be honored with GLSEN's Champion Award.
GLSEN, the educational organization that aims to create inclusive spaces for LGBTQ students in grades K-12, will present Cook with the award at the 2019 GLSEN Respect Awards. The awards ceremony takes place at the Beverly Wilshire in Los Angeles on Friday, Oct. 25.
Cook will be recognized for "his ongoing commitment to fighting for LGBTQ rights and creating safe spaces for members of the LGBTQ community."
"I am grateful to GLSEN for this honor and for all their work to ensure the LGBTQ community is treated with dignity and respect," Cook said in a statement. "At Apple, our commitment to inclusion helps us do our best work, each and every day. Innovation depends on openness to new ideas, a culture of curiosity and a climate free from shame and stigma — that's true not only true for Apple, I believe it's true for everyone."
Cook, who is the first openly gay CEO of a major U.S. company, has been a longtime advocate for LGBTQ rights. He has donated to charities including the Human Rights Campaign and the Robert F. Kennedy Center for Justice & Human Rights. He has also appeared at the San Francisco Pride Parade and the LOVELOUD festival. In 2015, the Human Rights Campaign honored Cook with the Visibility Award.
Newsom announces $1 Billion in homelessness funding
Additionally, the Governor today announced the state's largest mobilization of small homes to serve people experiencing homelessness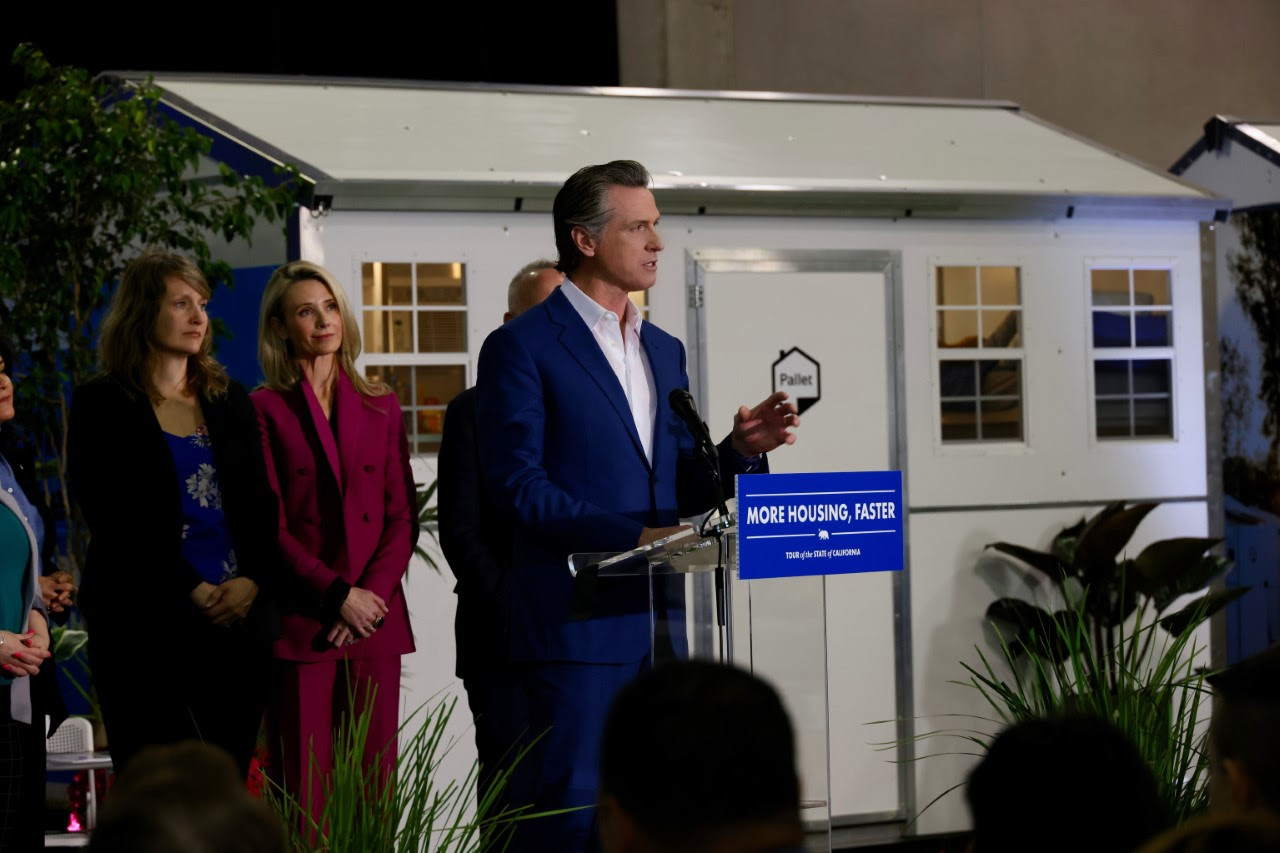 SACRAMENTO – On Thursday in Sacramento, Governor Gavin Newsom joined state and local leaders, First Partner Jennifer Siebel Newsom, advocates and other partners to announce the release of $1 billion in Homeless Housing, Assistance and Prevention (HHAP) Round 4 funding to support communities across the state stepping up their work to reduce homelessness.
Last year, Governor Newsom paused this funding to local governments and demanded greater ambition when they collectively proposed only a 2 percent reduction in unsheltered homelessness. Local governments have since revised their homelessness plans, now targeting a 15 percent reduction in homelessness statewide by 2025.
Additionally, the Governor today announced the state's largest mobilization of small homes to serve people experiencing homelessness, especially those living in encampments. The California National Guard will assist in the preparation and delivery of 1,200 small homes to Los Angeles, San Diego County, San Jose and Sacramento, free of charge and ready for occupancy.
"In California, we are using every tool in our toolbox – including the largest-ever deployment of small homes in the state – to move people off the streets and into housing. The crisis of homelessness will never be solved without first solving the crisis of housing – the two issues are inextricably linked. We are tackling this issue at the root of the problem by addressing the need to create more housing, faster in California," the governor said.
Newsom is challenging the status quo and implementing new approaches to solve the dual crises of housing and homelessness, with a focus on greater accountability. Small homes are cost-effective and can be quickly deployed to move people from homeless encampments into housing.
After meeting with the Governor late last year, local jurisdictions have set new, more ambitious homelessness reduction goals and may now access $1 billion through round four of state grant program
State is delivering 1,200 small homes to Los Angeles, San Diego County, San Jose and Sacramento to provide safe, interim housing for people experiencing homelessness
Those living in encampments will be prioritized for these new units by the local governments operating the homes and providing services
Locations for placement of these small homes will be the responsibility of local jurisdictions. However, when needed and when available, the state will provide surplus land to use as an option for small homes. Local governments will own the units and provide all services, including recruiting residents, leveraging previously provided state funding. The following communities are set to receive small homes:
Los Angeles: 500 units
Sacramento: 350 units
San Jose: 200 units
San Diego County: 150 units
"Thank you to Governor Gavin Newsom for being innovative in his approach and a great partner in this effort. No one body of government will solve homelessness alone, and it will take local, state, and federal partnerships to ensure that we are collectively addressing this humanitarian crisis," said Supervisor Nora Vargas, Chairwoman of the San Diego County Board of Supervisors. "These small homes are one important step to solving a bigger problem and will provide shelter and access to resources for our unhoused residents in San Diego County. Our Board is committed to prioritizing transformative policies to ensure our families, children, veterans, and seniors experiencing homelessness have a roof over their heads."

"All different types of housing — small homes, motels, hotels, and more — are needed to urgently confront this crisis," said Los Angeles Mayor Karen Bass. "This housing will help us bring more people inside, which is what our city needs right now. Thank you Governor Newsom for locking arms with Los Angeles."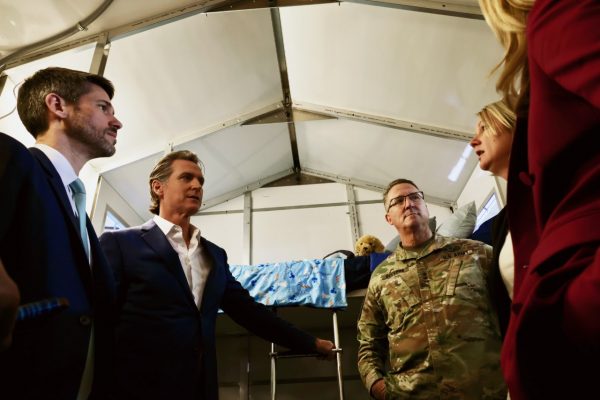 "The magnitude of the homelessness crisis in California requires a coordinated response by all levels of government, and I commend Governor Newsom's ongoing commitment to partnering with cities and counties," said Sacramento Mayor Darrell Steinberg. "The addition of these small homes will get us one step closer to having the supply of emergency housing actually required to humanely clean up our streets."

"We have a moral obligation to take urgent action to reduce the human suffering on our streets," said San Jose Mayor Matt Mahan. "This mass mobilization of small homes accelerates the innovative approaches needed to solve our state's homelessness crisis. As Mayor of San Jose, I am challenging our city to move 1,000 unsheltered neighbors out of unmanaged encampments and into safer alternatives by the end of this calendar year. This initiative will help us get there."

The addition of small homes is another tool the state is using to create more housing, faster in California. Since taking office, Governor Newsom has signed over 70 bills to kick-start and streamline the building process, including 20 CEQA reform measures.
Along with an unprecedented $15.3 billion investment, Governor Newsom has demanded more accountability at the local level when it comes to addressing housing and homelessness. The Administration has focused on working with local jurisdictions to meet their housing requirements, clean up encampments and get more vulnerable Californians off the streets and into housing.