Queer Liberation March retraces route of world's first Pride march
Organizers say 'alternative' march may become annual event in NYC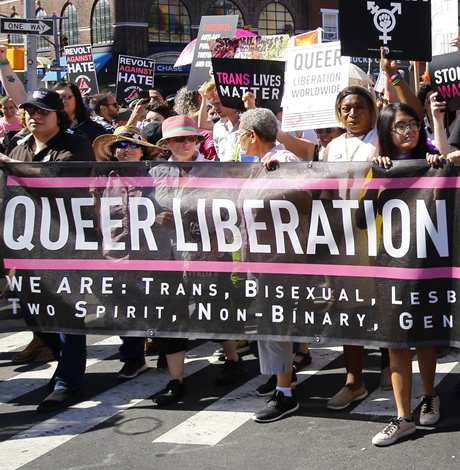 The Queer Liberation March, the second of two marches in New York City on Sunday that commemorated the 50th anniversary of the Stonewall riots, drew more than 45,000 marchers according to one of its lead organizers.
Longtime lesbian activist Ann Northrop, who is among the leaders of the Reclaim Pride Coalition, which organized the Queer Liberation March as an alternative to the official New York City Pride March, said organizers believe the Queer march was highly successful and are considering making it an annual Pride event.
The march followed the same route that the world's first ever LGBT Pride march took in June 1970. It was organized by activists who were inspired by the now famous Stonewall Riots that erupted in New York's Greenwich Village in response to a police raid on the Stonewall Inn gay bar on June 28, 1969.
That first march was named the Christopher Street Day Liberation March after the street where the Stonewall Inn is located and where the rioting began and continued for several days and that has been credited with launching the modern LGBT rights movement.
Northrop and others involved with the Reclaim Pride Coalition said they wanted the Queer Liberation March to retrace the route of the 1970 march, which travelled from the site of the Stonewall Inn to Central Park, where a rally was held, and using 6th Avenue to reach the park.
Organizers of Sunday's Queer Liberation March and its own rally held in Central Park noted they chose not to allow floats, including the large corporate sponsored floats that participated in the official New York City Pride March, saying such displays were not in keeping with the atmosphere of protest and rebellion associated with Stonewall.
"This exceeds our wildest expectations," Northrop told the Blade at the rally. "This was spectacular, and we're thrilled that everybody took the leap of faith with us to come out, because this was a whole new thing," she said.
"And we just organized it from the ground up. And we had no idea how many would put themselves on the line and show up. And they did," Northrop said. "They did with full hearts and they did with total creativity."
Among the speakers at the rally held in Central Park's Great Lawn was Larry Kramer, the playwright and nationally recognized gay and AIDS activist who co-founded the AIDS protest group ACT UP.
Kramer, who appeared on a stage set up at the rally site in a wheelchair, gave a pessimistic view of the state of the nation's fight against AIDS and anti-LGBT oppression and bias close to 40 years after he began that fight in the early 1980s.
"There is no cure for this plague," Kramer told the rally. "Too many among us still get infected. We have become too complacent with PrEP," he said, referring to the HIV prevention drug. "We search for a cure and we're still in the Stone Age. The treatments we have are woefully expensive and come with troublesome side effects. And their manufacturers are holding us up to ransom," he said.
"I almost died three times," said Kramer. "I started a couple of organizations to fight against the plague. In the end, we failed. I certainly feel that I failed."
That comment drew shouts from people in the audience saying, "No you haven't" and "We love you."
Kramer responded calling on the LGBT community to "fight back" against what he called a current dangerous political climate.
"If you love being gay as much as I do, fight back," he said. "Our world needs every bit of help it can get, because I do not see enough of us fighting this fight and performing our duty," said Kramer, adding: "Please all of you do your duty of opposition in these dark and dangerous days."
Kramer was joined on stage by more than a dozen activists, with some displaying ACT UP signs and who chanted the slogan that Kramer and his 1980s era activists coined at numerous protests: "Act Up! Fight back! Fight AIDS!"
Transgender activists Sasha Alexander and Olympia Sudan were among more than a dozen other speakers at the rally who reminded the gathering of the violence and threats faced by transgender people, especially transgender women of color.
The two joined other speakers, both trans and cisgender, in calling on the LGBT community and the public at large to remember and give credit to the late Marsha P. Johnson and Sylvia Rivera, two trans women of color who played an important role in the Stonewall riots and subsequent organizing for LGBT rights.
Several speakers called for he decriminalization of sex work, saying the current criminalization of prostitution adversely impacts trans women of color who are forced into sex work as a means of economic survival due to job discrimination.
The lesbian singing group Betty was among the singers and other artists performing at the rally.
Northrop said the city's parks department required that the rally take place in the Great Lawn, which is located one mile from where the march entered Central Park at 6th Avenue, making the total length of the march four miles. She said organizers will consider shortening the march if organizers decide to hold the Queer Liberation March again next year and in subsequent years.
"Everyone's talking about it," she said in discussing whether another Queer march should take place. "Now that we've seen this become a reality and people can believe it's possible I hope then we would just grow bigger and bigger every year and that the corporate takeover of Pride would gradually phase out."
Tyre Nichols' arrest & fatal beating video released by Memphis PD
"We want peace. We do not want any type of uproar. We do not want any type of disturbance. Please, please, protest, but protest safely."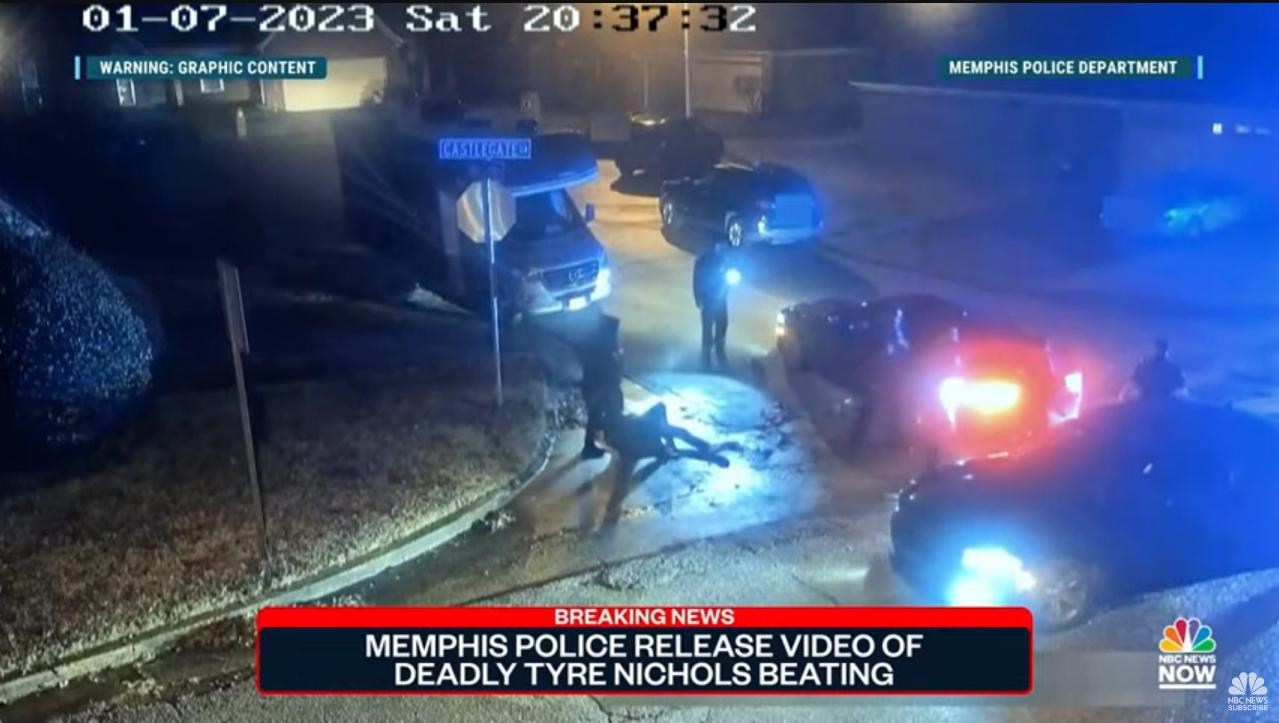 MEMPHIS – Three videos consisting of both body cam footage and street surveillance footage, were made public by the city of Memphis Police Department Friday evening showing the violent arrest and beating of Memphis resident 29-year-old Tyre Nichols.
Nichols died 3 days after he was beaten by police in a traffic stop in the Hickory Hill neighborhood around 8:22 p.m. Jan. 7, in an altercation Memphis Police Chief CJ Davis described saying, "In my 36 years in law enforcement, I don't think I have witnessed the disregard for a human being displayed in this video."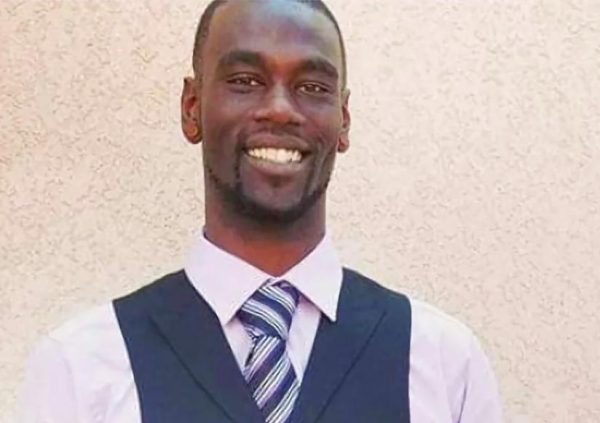 Shelby County Tennessee District Attorney Steve Mulroy announced Thursday that five now-former Memphis Police officers — Tadarrius Bean, Demetrius Haley, Emmitt Martin III, Desmond Mills Jr., and Justin Smith — were fired for misconduct, and indicted by a grand jury Thursday and taken into custody.
Each is charged with second-degree murder, aggravated assault, two counts of aggravated kidnapping, two counts of official misconduct and official oppression. By Friday morning, they had posted bond.
As news of the beating and death spread beyond Tennessee, officials expressed concern that release of the footage would touch off violent protest in reaction.
The attorneys and family of Tyre Nichols asked for justice for their son, and peace in their city, at a press conference in Memphis on Friday Memphis CBS News affiliate WREG News 3 reported.
Speakers included family members, attorneys Ben Crump and Antonio Romanucci and Van Turner, president of the Memphis branch NAACP.
Rodney Wells, Tyre Nichols' stepfather, said that he initially wanted first-degree murder charges against the officers, but the family is satisfied with second-degree murder.
He pleaded for peace in Memphis Friday night.
"We want peace. We do not want any type of uproar. We do not want any type of disturbance," Wells said. "Please, please, protest, but protest safely."
Protests are underway in Memphis after police released more than an hour of footage in the case with some major highways temporarily shut down.
Other protests were organized in New York City, as well as Sacramento, Los Angeles, Atlanta, Philadelphia and Seattle, with police at the ready for potential violence.
The White House held a joint emergency call Friday with the mayors of at least 16 cities before the video's release "to brief them on federal preparations in support of state and local leaders."
"Participating mayors shared their perspectives on how important it is to recognize the pain felt by communities across this country, be prepared in advance with a game plan to provide adequate community support, and to reinforce the importance of peace and calm during these difficult moments," the White House said in a statement about the call, which included cities from New York City, to Atlanta, Los Angeles, Washington D.C., Seattle and Portland.
The Los Angeles Police Department issued a statement condemning the actions of the Memphis officers and calling for demonstrations to remain peaceful.
"The accounts of the circumstances of this heinous crime and the criminal actions of those involved are reprehensible," the LAPD said.
"The Department will do all within its power to ensure the lawful expression of the public's anger and frustration is protected and prepared to facilitate those wishing to exercise their First Amendment rights."
The Los Angeles County Sheriff's Department told local media that it is preparing for the possibility of disturbances after the footage is made public. and is coordinating with other state, local and federal agencies.
"Our patrol stations and specialized units remain in a state of readiness to respond to any disturbances that might occur," the LASD said.
"The Sheriff's Department supports the first amendment and the people's right to protest."
Speaking with reporters as he prepared to depart for Camp David at the White House Friday evening, President Biden said that he had spoken with Nichols' mother earlier in the day prior to the video footage release for about 10 or 15 minutes.
"I spoke with Tyre's mother and expressed my condolences and told her that I was going to be making the case to the Congress to pass the George Floyd Act. We should get this under control. I can only do so much on the executive order at the federal level," Biden said. "I was really pleased that she called for peaceful protest, no violence," he added.
When asked about the potential for violence Biden said:
"I'm obviously very concerned about it. But I think she has made a very strong plea. She's obviously in enormous pain. I told her I had some idea of what that loss is like and although it is impossible to believe now, a time will come when his memory brings a smile before a tear."
The White House released a statement from the President that said in part:
"Like so many, I was outraged and deeply pained to see the horrific video of the beating that resulted in Tyre Nichols' death. It is yet another painful reminder of the profound fear and trauma, the pain, and the exhaustion that Black and Brown Americans experience every single day.

My heart goes out to Tyre Nichols' family and to Americans in Memphis and across the country who are grieving this tremendously painful loss. The footage that was released this evening will leave people justifiably outraged. Those who seek justice should not to resort to violence or destruction. Violence is never acceptable; it is illegal and destructive. I join Mr. Nichols' family in calling for peaceful protest."
California Governor Gavin Newsom issued a statement in response to the Memphis Police Department's body camera footage being released, showing the deadly actions that took the life of Tyre Nichols, a Sacramento native, and led to the charging of five since fired Memphis Law Enforcement Officers.
"Jennifer and I send our deepest condolences to the family and friends of Tyre Nichols. Tyre Nichols should be alive today. The video released shows abhorrent behavior and these officers must be held accountable for their deadly actions and clear abuse of power," said Governor Newsom. "Today, we are a country in mourning, and must continue our work nationwide to push reforms to prevent excessive use of force and save lives."
"Tonight, we saw ferocious violence from an out-of-control herd," said Los Angeles Mayor Karen Bass.
Late in the evening Friday the Office of the Vice President Kamala Harris released a statement from the Vice President on Nichols:
"Tyre Nichols should have made it home to his family. Yet, once again, America mourns the life of a son and father brutally cut short at the hands of those sworn to protect and serve. The footage and images released tonight will forever be seared in our memories, and they open wounds that will never fully heal.

The persistent issue of police misconduct and use of excessive force in America must end now.

I join President Biden in his call for accountability and transparency. We must build trust—not fear—within our communities."

VIDEO COURTESY OF KTLA:
TYRE NICHOLS VIDEO VIEWER DISCRETION ADVISED, GRAPHIC CONTENT AND LANGUAGE WARNING.