'We, too, are Americans'
Queer, ally Angelenos reflect on Independence Day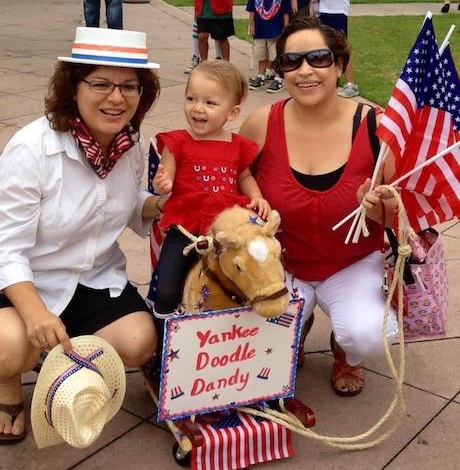 If there was a singular moment in global collective history when the world really did come together as one, it was on July 20, 1969 when Apollo 11 astronaut Neil Armstrong jumped onto the surface of the moon: "That's one small step for man; one giant leap for mankind." In a time fraught with political assassinations and a country torn asunder by the war in Vietnam, the lunar landing was the ultimate symbol of hope and the fortitude of the American spirit. It was a symbol for LGBT people, too, as the Stonewall Rebellion three weeks earlier was beginning to transform into the movement for gay liberation.
But 50 years later, the moonshot-inspired belief that anything is possible has been frayed by what former President Jimmy Carter calls the "illegitimate" presidency of Donald Trump, who hijacked and militarized the once sacred, non-partisan Fourth of July celebration on the National Mall. LGBT Americans are still officially second-class citizens whose existing civil rights face rollbacks everyday as Senate Majority Leader Mitch McConnell stonewalls bringing the House-passed Equality Act to the US Senate.
Nonetheless, the patriotic promise of the Declaration of Independence still courses through LGBT blood. Here is how some LGBT and ally Angelenos feel about Independence Day, 2019. – Karen Ocamb
"Since we became parents, my wife and I dress ourselves and our daughter in the red, white and blue regalia, decorate our 'float' with patriotic symbolism and take our rightful place in the small town 4th of July parade near our home.  For us, this is a deep-seeded statement of courage and belonging that we make in this patriotic parade equal to the statement our community makes by marching in an LGBTQ pride parade. We declare, through our participation and visibility, that we, too, are proud Americans and we, as LGBTQ individuals and families, are an integral part of America and the American Dream for which we battle shoulder-to-shoulder daily in the pursuit of happiness, justice and equality for all.  #equality4all #firstgeneration #immigrant #lgbtq #lafamiliaisout" – Ari Gutierrez Arambula, Co-Founder, HONOR PAC, Advisory Board President of the Latino Equality Alliance and Programming Chair for the Stonewall Democratic Club.
"'Independence Day' signifies our country declaring independence from tyranny but on a more personal level, to me, 'Independence Day' is something all of us in the LGBTQ community aspire to—to be free from hatred and unequal treatment. 'Independence Day' has not occurred yet for us but I believe it will! – Karina Samala, West Hollywood Transgender Advisory Board.
"Independence is the gift of being free to celebrate all of who I am while helping others along the way." – Jeffrey King, Executive Director of In The Meantime Men's Group, Inc.
"On Independence Day, we celebrate the principle that has defined this
nation for more than 200 years: that we are all created equal, and
that our work to secure a more perfect union is never truly done. I
use the 4th to reflect on the civil rights, worker rights, women's
rights, and LGBTQ rights that have yet to be achieved for our brothers
and sisters, and re-commit myself to that fight for equality and
justice for which our country was founded." – Los Angeles Mayor Eric Garcetti.
"For me, every year, Independence Day marks a profound act of imagination; a group of colonists who dared to imagine that they could free themselves from a powerful British ruler. So many social movements since then have been born from a similar courageous refusal to be limited by what exists: the civil rights movement, the movement to end domestic violence and intimate partner violence, and of course, the amazing history of LGBTQ activism. This year, I deeply hope that queer communities everywhere can draw strength from our steadfast and historical resolve and all our successes and know that we can and must continue to prepare ourselves for the many struggles still remaining." – Los Angeles County Supervisor Sheila Kuehl, first LGBT person elected to the California Assembly.
"For me and many of my Trans siblings, independence means a dream that has become a nightmare. Independence means that I have the ability to walk out of my home without being afraid that I can be murdered simply because of who I am. Independence means living free without oppression and today, I am an oppressed person." – Bamby Salcedo, Founder & CEO, [email protected] Coalition 
"On Independence Day, I think of the courage of those revolutionaries, who risked their lives to secure the rights they knew to be inalienable — of life, liberty and the pursuit of happiness. How can any of those rights be secured when the state places any impediment on the freedom to work, practice one's faith, or love the person they love? And I think of the work yet to be done in a country now so deeply divided, to make us a more perfect union. – Rep. Adam Schiff
"Independence day is a reminder to continue to strive for a country in which everyone is free and everyone is equal. Happy July 4th!" – Rep. Karen Bass
"The Fourth is a day on which I hope everyone not only celebrates our nation's independence, but also contemplates our interdependence as a society because we all depend on each other to live and thrive. Our reliance on friends, families and neighbors for support and social connection underscores why it is so important to stand together for what is right, to speak out for those in need and to push for full equality for everyone in the United States." — L.A. Controller Ron Galperin, first openly LGBTQ citywide elected official in Los Angeles
"Independence Day for me is a day to celebrate the nation's progress (partial, as it is) toward living up to its highest ideals of liberty and justice for all, with the hope that our country soon will provide express and enduring protections against discrimination suffered by LGBTQ people." – Jon W. Davidson, Chief Counsel, Freedom For All Americans
"The 4th of July is a celebration of the founding of our country. We still have a long way to go to live up to our founding principles and ideals, but I'm hopeful we will get to a point where we have full equality for all. And we need to continue to fight not just for members of the LGBTQI community, but for women and girls, immigrants and people of color and all other people who have been marginalized. Despite the problems we still face I'm still proud of the ideals that we strive to achieve." – John Heilman, West Hollywood City Councilmember and WeHo Founding Father
"As an openly proud gay Latino Catholic man, I am grateful to be living in a country that provides a safe process for freedom. I celebrate our constitution and our Declaration of Independence. Our system of government is the greatest in the world. It is sometimes the people that occupy our government who are bad and abuse our system. Let us celebrate this Independence Day by reclaiming our freedom, rights, respect and preserving our democracy." – Richard Zaldivar, Executive Director/Founder, The Wall Las Memorias Project  
"As a kid, Independence Day always meant delicious homemade strawberry ice cream, with me and my little brother cranking the handle of the old ice cream maker (and, if we were lucky, fireworks at night).  Today, I think about the holiday as an aspirational metaphor for our society.  Just as our nation was founded by casting off the yoke of British oppression, today it's important to continue the struggle to end all other oppression within our country.  It's a tall order, but it remains, for me, one of the most inspirational tenets of our democracy:  liberty and justice for all." – Lorri L. Jean, CEO, Los Angeles LGBT Center  
"This Independence Day falls around the 50th year of Stonewall and despite what's happening with Congress and this president, I think people are beginning to rise up. We have some people calling for reparations! So even with the new Neo-Nazis and the old KKK, the majority of people still believe in the rights of others and the Declaration of Independence." – Jewel Thais-Williams, founder of Catch One Disco and The Village Health Foundation
"American Independence Day, July 4, reminds me of the liberty granted by our Constitution.  It is a reminder that these freedoms to live and love and pursue happiness can never be taken for granted but must be cherished, honored and defended. I give thanks to those who came before me, who did so in this time when there are assaults on our liberty daily, when the free press is under attack, and our own President tramples upon American values of welcoming the immigrant, defending justice, and making a place for all at the American table, I hope the 4th of July inspires us to take back our country from the corporate forces of greed and the white nationalism that is eating at our American soul.  Time to celebrate and time to work for a better America, and time to register to vote!" – Rabbi Denise L. Eger, founding rabbi Congregation Kol Ami, West Hollywood
"Our nation's birthday is a celebration of our freedom from tyranny and yet we all know that tyranny is still trying to hang on in many areas of our Great Society. As a gay elected official, this year's Independence Day is especially memorable because of the 50th Anniversary of Stonewall.  So many have sacrificed so very much for the rest of us. We've come a long way but still have a long way to go. I am reminded of what our last legitimate president said about freedom. President Barack Obama explained it this way: 'When all Americans are treated as equal, no matter who they are or whom they love, we are all more free.' So simple. So true. Happy Fourth of July." – Los Angeles County Assessor Jeff Prang.
"Last month, I had the honor to attend Gov. Newsom's LGBT Pride Month Celebration at the people's house, the Governor's Mansion. It was a privilege to attend an official Gubernatorial event that celebrates who I am, because historically that hasn't always been the case for people who came before me. I am grateful to live in a state that allows me to be who I am without fear of persecution. I am grateful to work for an incredible LGBT ally, Asm. Burke, who allows me to be my authentic self. But our state government wasn't always friendly towards the LGBT community. Now it is— but we must remain vigilant to keep it that way." – Ari Ruiz, Commissioner, LA County Commission on Insurance 
9th Circuit Court of Appeals blocks lower court overturn of assault rifle ban
Benitez ruled that California's three-decade-old ban on assault weapons violates the Second Amendment to the U.S. Constitution.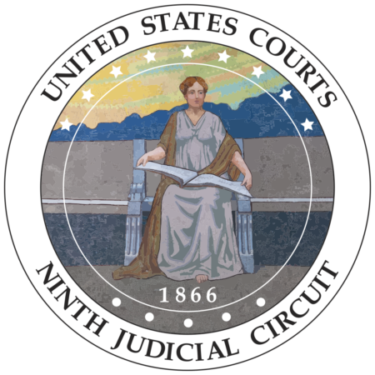 SAN FRANCISCO – In a ruling issued Monday, a three-judge panel of the U.S. 9th Circuit Court of Appeals issued a stay of U.S. District Judge Roger Benitez's controversial decision to overturn California's assault weapons ban on June 4. The ruling will be on hold until the 9th Circuit court decides on a separate gun control case.
Benitez ruled that California's three-decade-old ban on assault weapons violates the Second Amendment to the U.S. Constitution. The state had first crafted the ban in 1989 and in the intervening thirty-two years lawmakers in Sacramento had repeatedly amended the law.
Benitez overturned the ban and likened an AR-15 semiautomatic gun to a Swiss army knife, calling it "good for both home and battle." California Governor Gavin Newsom took exception to the comparative made by Judge Benitez remarking at the time;
"Today's decision is a direct threat to public safety and the lives of innocent Californians, period. As the son of a judge, I grew up with deep respect for the judicial process and the importance of a judge's ability to make impartial fact-based rulings, but the fact that this judge compared the AR-15 – a weapon of war that's used on the battlefield – to a Swiss Army Knife completely undermines the credibility of this decision and is a slap in the face to the families who've lost loved ones to this weapon. We're not backing down from this fight, and we'll continue pushing for common sense gun laws that will save lives."
The Roberti-Roos Assault Weapons Control Act of 1989 (AWCA) is a California law that bans the ownership and transfer of over 50 specific brands and models of semi-automatic firearms, which were classified as assault weapons. Most were rifles, but some were pistols and shotguns.
The case, Miller v. Bonta (previously Miller v. Becerra) had been brought by the Firearms Policy Coalition, (FPC) which in 2019, developed and filed the suit as a federal Second Amendment challenge to California's Assault Weapons Control Act (AWCA). The FPC argued that the State's ban prohibits arms that are constitutionally protected, no more lethal than other certain arms that are not banned, and commonly possessed and used for lawful purposes in the vast majority of the United States.
California Attorney General Rob Bonta had appealed Benitez's ruling. On Monday he said in a tweet; "This leaves our assault weapons laws in effect while appellate proceedings continue. We won't stop defending these life-saving laws."
#BREAKING: The 9th Circuit granted our motion to stay the district court's ruling in Miller v. Bonta.

This leaves our assault weapons laws in effect while appellate proceedings continue.

We won't stop defending these life-saving laws.https://t.co/L8F8zpLuhv pic.twitter.com/udtszNfOis

— Rob Bonta (@AGRobBonta) June 21, 2021
Disney honors Pride month and keeps some pandemic rules for now
"I was lost, desperate to connect with someone who understood what I was feeling. That all changed when I arrived at Disneyland."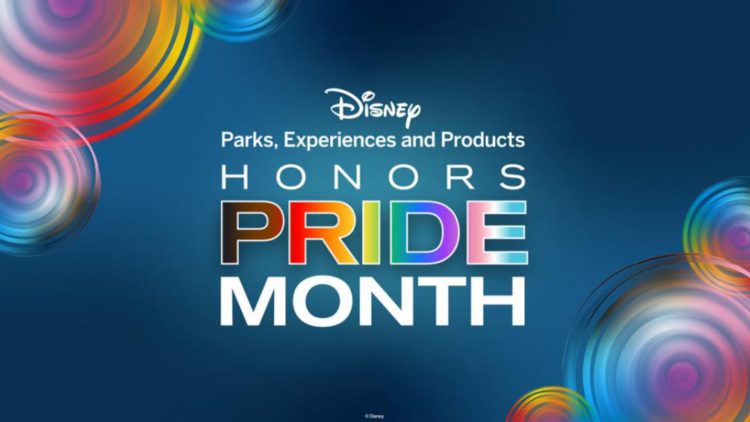 ANAHEIM – The Walt Disney Company's Disney Parks, Experiences and Products, (DPEP) is celebrating and honoring Pride this year, highlighting its LGBTQ employees as well as supporting a welcoming and embracing work environment where LGBTQ+ cast members are encouraged to be their authentic selves.
Writing for the company's blog, Michelle Mockler, DPEP's External Communications Manager profiled James Heath, a Senior Duty Manager at the Disneyland California Adventure Park. Heath, who has been employed by the Disney company since he was 17, related his personal experiences with Disney that he said shaped not only his career as an employee but as a gay man as well.
In the winter of 2000, Heath applied for a job position in hopes of fulfilling a lifelong dream of becoming a cast member, a term that Disney describes it employees as. After several interviews, James was offered a cast member role as a Food & Beverage Host.
According to Heath, he didn't realise that position working at Disneyland had just given him something far more important than a job… "It gave me a place to belong," he told Mockler.
Mockler writes that just two years prior, Heath had made the decision to come out as gay. At 15 years old, he found himself as the only openly gay student in his school.
"While I was fortunate to have supportive family and friends by my side, I was missing something truly critical at this time in my life: Other people like me. I was lost, desperate to connect with someone who understood what I was feeling. That all changed when I arrived at Disneyland."
At Disney, James found himself working alongside other LGBTQ+ cast members. He found people, with whom he could share stories, compare experiences and talk through challenges.
"Being gay was no different to my coworkers and leaders than any of the other countless qualities that make each of us unique."
Twenty-one years later, the now thirty-eight year old Senior Disney Manager related; "Sometimes I wonder who I would be today had I not had this safe place to grow into my own skin. I was fortunate to have allies who courageously pushed against outdated ideas to give me a safe place to thrive."
Heath says that he's found himself in the role of leader, mentor, ally and advocate.
"It's my turn to give back and help to further our culture of inclusivity. Somewhere out there, a future cast member is looking for a place where they can belong. I'm committed to helping them find it at Disney."
As Disney celebrates Pride Month, this past week as the State of California lifted most of the restrictions imposed by California state and local health officials and Governor Gavin Newsom. However, Disney officials have decided to keep in place for the time being some of those measures.
"I don't want to say we are going to go back to the way it was," Josh D'Amaro, chairman of Disney Parks, Experiences and Products, said Thursday about managing the parks. "I want to be really smart in the way we do this."
The parks at the Disneyland Resort in Anaheim in Orange County are continuing to reopen in phases, but a handful of the COVID-era changes are going to stick.
In an interview with the Los Angeles Times this past week, D'Amaro said that the company is poised to keep "in place a reservation system that was adopted to manage visitor numbers under the state-imposed capacity limits and the continued use of a virtual queuing system that was designed to give all parkgoers a shot at visiting the most popular attractions."
Currently valid theme park admission as well as a confirmed park reservation about both required if a guest wishes to visit either Disneyland or Disney California Adventure. Park Pass Reservations are also currently required at Disney World.
We're celebrating #PrideMonth by sharing the voices and contributions of the LGBTQ+ community. @Disneyland's James Heath shares how he found acceptance and encouragement to be his authentic self at Disney: https://t.co/efn4Q9e4ST pic.twitter.com/NQumRUicJT

— Disney Parks (@DisneyParks) June 18, 2021
Newsom ushers in state's full reopening at Universal Studios Hollywood
California was one of the only states to achieve a week-over-week increase rate of vaccinations, most recently with a 22% increase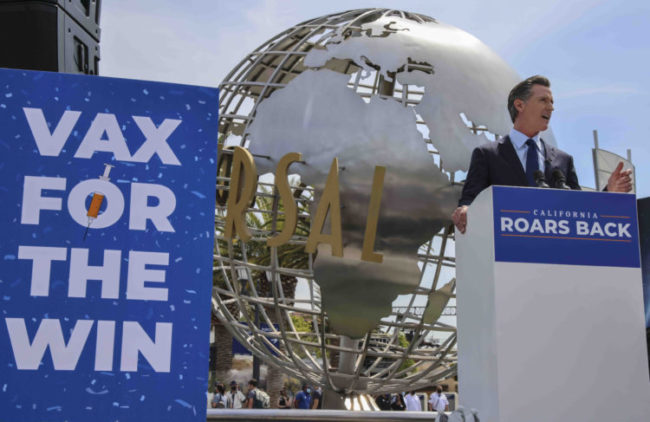 STUDIO CITY – As California moved to fully reopen the economy Tuesday, California Governor Gavin Newsom welcomed the milestone at Universal Studios Hollywood, where he highlighted the attractions Californians can look forward to revisiting this summer.
Starting today, June 15, the restrictions that have been in place over the past year will be eliminated, including physical distancing, capacity limits, county tier systems and masks in almost all settings for vaccinated Californians. The Golden State was one of the only states in the country to achieve a week-over-week increase in the rate of vaccinations, most recently with a 22 percent increase in vaccinations.
"Today, we celebrate the incredible strength and resilience of Californians – from our heroic health care workers to essential workers across the board to everyday Californians from all walks of life – who have supported each other through hardship and heartache over the past year, making sacrifices to save countless lives and enable us to turn the page on this pandemic," said Newsom. "As we look ahead to better days, we will continue to look out for one another, redoubling our support to those hit hardest by the pandemic and making unprecedented investments to address California's most persistent challenges, so that the entire state comes roaring back together."
Newsom also selected 10 lucky Californians to receive $1.5 million each – for a total of $15 million – as part of the final cash prize drawing in the state's Vax for the Win program. 30 prior winners won a total of $1,500,000.
Tuesday's selection of 10 $1.5 million winners caps off the cash prize giveaways as part of the $116.5 million Vax for the Win program – the largest vaccine incentive program in the nation. The program previously selected 30 winners to receive $50,000 each, for a total of $1,500,000. In addition, the program is providing $100 million in $50 prepaid or grocery cards for newly vaccinated people, while supplies last. Governor Newsom also highlighted the upcoming California Dream Vacations, a new Vax for the Win incentive in which vaccinated Californians have the chance to win one of six in-state vacation packages in a drawing on July 1.
In a press release, the Governor's office touted his administration's accomplishments that had been spread out over the duration of the pandemic in the past 15 months.
The Los Angeles County Department of Public Health noted that at the peak of the pandemic the County was losing 277 residents a day. Hospitals were under enormous strain, with more than 8,000 people hospitalized with COVID-19 and there were more than 15,000 new cases diagnosed each day.
L.A. County is in a better place than any other metro area of similar size in the entire nation. Each day, on average, only 1.5 cases per 100,000 people are diagnosed in L.A. County, compared with 2.8 cases in the same population in the New York City metro area, 2.9 cases in Chicago, 3.5 cases in Atlanta, 5.3 cases in Houston, and 9.1 cases in Miami. Only 0.4% of COVID-19 tests in L.A. County are positive, compared with 0.8% in New York, 1.3% in Chicago, 1.7% in Atlanta, 3.3% in Houston, and 3.7% in Miami.
Over the past six months, the tremendous effort to get the vaccine into the arms of residents has gotten the County to a place where as of June 11, more than 5,490,637 (66%) of eligible L.A. County residents have received one dose of the vaccine and 4,668,783 (56%) are fully vaccinated.
"After 16 months of enormous upheaval and loss, we can now move forward with a genuine sense of hope. We can and should feel joy while recognizing and honoring the immense collective effort that brought us to the point where we can fully reopen. We remain committed to protecting your health and to closing gaps in health outcomes associated with COVID-19.,"said Barbara Ferrer, Director of Public Health.
"Case counts and transmission are low because of our shared efforts to implement a layered approach to preventing transmission. As we reopen, we are mindful that for those not yet vaccinated, protection is highly dependent on our continued actions to take care of each other. Sensible protections for our essential workforce will be instrumental in keeping transmission of COVID-19 in check," she added.
Unvaccinated people need to remain very careful and wear masks when they are around people outside their household, and if in close contact with others, including at worksites, they should consider upgrading their masks to a respirator, such as an N95, or a KN95. These masks do a much better job protecting the wearer from other people's germs, a spokesperson for Public Health said.
Public Health continues to urge unvaccinated people to get vaccinated. Through Thursday, June 17 at County-run vaccination sites, participating LA city and mobile sites, and St. John's Well Child and Family Center sites, everyone 18 and older coming to get their first vaccine or who brings a first-time vaccine recipient with them to their second dose appointment, will have an opportunity to win a pair of season tickets to the 2021-2022 home season of the Clippers, the Rams, or the Chargers. Official rules and participating site locations are posted online on the Los Angeles County Vaccination Sweepstakes page. Winners will be contacted by phone and/or email.
To find a vaccination site near you, to make an appointment at vaccination sites, and much more, visit: www.VaccinateLACounty.com (English) and www.VacunateLosAngeles.com (Spanish). If you don't have internet access, can't use a computer, or you're over 65, you can call 1-833-540-0473 for help finding an appointment, connecting to free transportation to and from a vaccination site, or scheduling a home-visit if you are homebound. Vaccinations are always free and open to eligible residents and workers regardless of immigration status.