July 5, 2019 at 11:36 am PDT | by Karen Ocamb
First Pride Festival in South LA on July 6th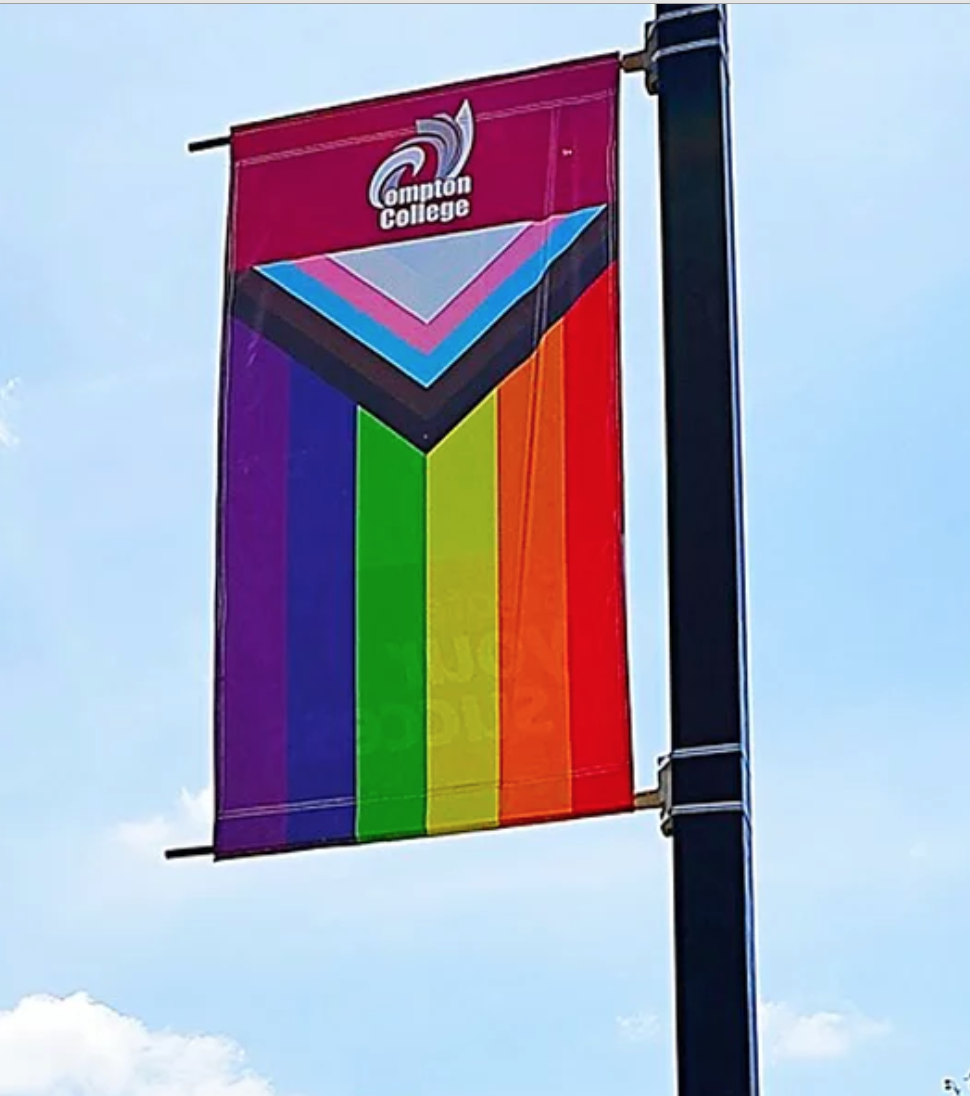 Racism and progressive values are top of mind in this divisive Donald Trump era. Hate crimes have skyrocketed—eleven black trans women have been murdered since the year began. But on June 19, a House Judiciary subcommittee held an historic hearing, during which Ta-Nehisi Coates and Danny Glover testified about the need to create a commission to study slavery reparations.
Meanwhile, Black Democratic presidential candidate Sen. Kamala Harris challenged frontrunner Joe Biden on the former Vice President's record on busing and his pride in working with segregationists to "get things done" in the senate. A Biden ally subsequently said that if Harris had been a senator in the 1970s, she, too, "would have been as ingratiating and collegial with Southern segregationists from her own party as she accuses Biden of being back then."
For many Black LGBTs in Los Angeles, the arguments are both political and deeply personal – and they just need a break to enjoy and flex their own empowerment.
Star View TEAMMATES, a non-profit organization, realized that need for positive community unity, too, and created the first annual Compton PRIDE Festival— the first ever PRIDE festival in south Los Angeles. "Like LGBTQIA youth, Compton is easily underestimated, even marginalized," says their press release.
The Festival will take place on Saturday, July 6th, from noon to 8 p.m. on the Compton College campus at 1111 East Artesia Boulevard. The free event is a safe, accepting space for individuals and families to celebrate the lesbian, gay, bisexual, transgender, queer, questioning, intersex and asexual (LGBTQIA) community.
Organizers say there will be live performers—including DJ T-LA STORM, Bre-Z from the All-American, BRITT-J from American Idol, the Trans Chorus of Los Angeles, TV personality/singer James Wright, singer/songwriter Lunalovebad, and Tommy the Clown. LGBT legend Jewel Thais-Williams, founder of Jewel's Catch One Disco and The Village Health Foundation, is a featured speaker.
"Compton is an area often devoid of resources for the LGBTQIA community, and yet it's an ideal place to highlight and recognize the benefits of diversity," Tina Binda, Administrator of Star View TEAMMATES, a non-profit mental health/social services organization serving youth and their families, said in a press release. "Compton is easily underestimated and even marginalized much like the LGBTQIA community, so we wanted to celebrate gay rights as well as the anniversary of the Stonewall riots 50 years ago."
Compton PRIDE Festival sponsors include L.A. Care Health Plan, the Office of Supervisor Mark-Ridley Thomas, Kaiser Permanente, UCLA Health; SoCal Club, Charles Drew University, Cedars-Sinai; APLA Health; LA Gender Center; Martin Luther King, Jr. Hospital; Pride & Promote, and many others.
For more information (including parking info) about Compton's first PRIDE festival, visit www.comptonpridefestival.com or contact Princess Murray at (310) 868-5379 x112.