Rep. Judy Chu: witness to inhumanity
Lawmaker also worries about trans asylum seekers in ICE custody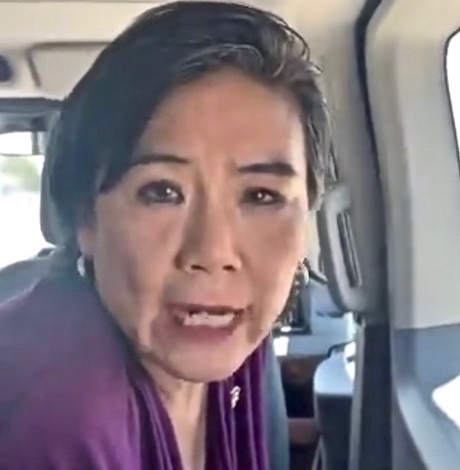 Three days before Independence Day, California Rep. Judy Chu and 14 other Democratic lawmakers visited Border Patrol facilities in El Paso and Clint, Texas. The Congressional Hispanic Caucus organized the trip after doctors and attorneys monitoring migrant children under the Flores Agreement broke their professional silence and reported on the horrific conditions being endured by 250 infants and children locked up for days in squalid conditions without access to sufficient food, clean water or adequate sanitation at the Clint detention facility.
One researcher told "CBS This Morning" that "young girls were taking care of a sick two-year-old boy who was in filthy clothing without a diaper, and that the children said they were fed uncooked frozen food and had gone weeks without bathing," CBS News reported. Under the Flores rules, children must only be held for 72 hours before being transferred to Health and Human Services. 
There has been no reporting on whether any of these children or adults identify as LGBT, how they are treated by Border Patrol agents and their fellow detainees, or if any of them may have asked for asylum. Bamby Salcedo, CEO of the [email protected] Coalition, told the Los Angeles Blade that female trans asylum seekers are now being placed in ICE detention centers for deportation since the "trans pod" in New Mexico's Cibola County Correctional Center is reportedly overcrowded. ICE has been blamed for its inhumane treatment of trans women after the deaths of Roxsana Hernandez Rodriguez and Johana Medina Leon and denial of medical treatment to Alejandra Barrera.
But it was the plight of the children that prompted Chu and her fellow investigators to journey to Texas on July 1, the same day ProPublica published a report about a secret Facebook group of roughly 9,500 current and former U.S. Customs and Border Protection (CPB) agents who use the forum to make cruel, racists jokes about migrants, including their deaths. One member posted the tragic AP photo of a drowned father and his 23-month-old daughter lying face down in the Rio Grande, asking if the photo was fake because the "floaters" bodies were so "clean."
ProPublica also reported on two disgusting photo-shopped images debasing Rep. Alexandria Ocasio-Cortez, one showing a smirking Donald Trump forcing her into oral sex.
"If they have these kind of derogatory feelings about us, you can only imagine what they're thinking about these detainees. These are the ones in charge of them. There seriously has to be some change," Chu said directly to camera for a Twitter post after leaving the El Paso center bound for Clint.
In a phone interview with the Los Angeles Blade, Chu described the experience as "very shocking." Border Patrol agents told the delegation they could not speak with the women and children being detained in cinder block cells.
"Nonetheless, we did," Chu says. "And as soon as we got in to talk to the women, tears were flowing down their faces as they described their miserable conditions. They had been detained for over 50 days and had no idea when they were going to be let out. They were separated from their children.
"Some of them had very serious conditions such as epilepsy and another had an aneurysm," Chu continues. "They'd been asking for medications, but had gotten none of it. They also said that there was no running water. One woman said that she asked for it from the CBP agent and he said, 'Well, drink out of the toilet bowls.'"
From the El Paso center they drove to the Clint Border Station where the unaccompanied minors are warehoused, at one point holding up to 700 youth, Chu says.  There were between 100-200 youth during their visit.
"It was like a giant steel garden shed with no air conditioning. This is in an area where the temperatures routinely get over 100 degrees," she says, adding that the facility supposedly had air conditioning but "we were so hot, we just couldn't stand it."
Youth slept on the warehouse floors in cinder block cells. "What really was heartbreaking was a toddler who looked so miserable. But, when we got there and waved to him, he came and pressed his face to the glass door. He was just so relieved to see people who were showing care and concern for him," Chu says.
"It makes me so angry that kids are being treated this way," she says. "Their world now is just being behind bars. There is no justification for it. They have the right to an asylum hearing. The only reason that they are being detained is because of the policies of CBP. But in reality, they can be released on a program that is called Alternative to Detention until they get a fair hearing in court. They could be released on electronic monitoring or to a nonprofit group that is responsible for them.
"Many of the youth, by the way, actually have relatives that are in the United States, so they could be released to them," Chu says. "But the Trump administration has been making it more difficult for them to be placed with them by requiring fingerprints and background checks on every single person living in that house."
The most immediate issue "is the medical, nutrition and the hygiene standards for the kids," noting the reports from immigration attorneys and the New York Times that exposed "appalling conditions of kids that hadn't been able to get showers or to brush their teeth or where their clothes were caked with snot and tears, where they didn't have proper meals for days," Chu notes. "And when we questioned the CBP officials, they actually denied it all. They denied that any of those reports were true. I kid you not! They denied the entire collection of reports about the appalling conditions. They, in fact, took great pains to show us the storage rooms with all the supplies and basically implied that any of those kids could have had access to that at any point in time.
"Clearly CBP was sanitizing the place before we came," Chu says, noting they only saw 25 kids. But the Flores attorneys interviewed 60 children who "all those miserable conditions where toddlers were walking around soiling their pants, because there were no diapers. Where eight year olds were taking care of three year olds. Where kids were just sleeping on the cold concrete floor. The Flores attorneys said that each of the kids reported, in essence, the same thing. So, I believe the kids. 60 kids cannot be telling falsehoods."
In addition to the children, Chu is "really concerned" about trans women falling ill and dying in ICE custody, such as Johana Leon. "These trans people face injury, abuse, and neglect in ICE detention centers. And, it's unacceptable. Leon complained about her chest pains and she was transported to hospital and she spent weeks pleading for medical help," Chu says.
"We have to keep on pushing," she says, noting that she voted against the just- passed $4.6 million border supplemental bill, preferring the House version. She's concerned about how CBP might spend the money on more beds rather than caring for children and migrants' medical needs. 
"There should be alternatives to detention," Chu says. "And there needs to be a way for these migrants to have their day in court, so that they can actually plead their case. The system could be improved and changed. We are so much against the idea of building more detention centers just to have this whole unwieldy and oppressive system of prisons in essence, throughout the United States."
She is also concerned about how the de facto prisons are privately run. "We have one here in California. Adelanto. It is just such a travesty. It's a horrendous kind of situation where these migrants go in there for months on end, if not years. They make a profit off of denying care to these migrants," Chu says.
"Every time I've gone there, they have denied that anything wrong is going on," Chu says. "It wasn't until the Inspector General report this past year that there was great detail about the lack of medical care— as well as the nooses that they allowed to continue up there just as a way of creating even greater misery. There were migrants that tried to hang themselves and some did hang themselves. They just left the nooses up there as a way of even greater mental depression for these migrants."
Chu says the media dispute between Speaker Nancy Pelosi and members of Congress, such as herself, who opposed the Senate version of the border bill "is a false dispute. Pelosi also wants to make sure that there are standards of care for the children. She keeps on pressing it. We are putting our pressure on as a Democratic Caucus to continue on those amendments that were not approved in the Senate version—basic standards of care that has to do with medical care, nutrition and hygiene and addressing the fact that the money should go to where it's targeted."
Additionally, Congressmembers should be able to inspect facilities unannounced and receive all reports, such as the latest report detailing sexual assault on a 15-year-old girl in a Yuma, Arizona facility.
"I want to make sure that everybody is safe and treated humanely in the detention centers, including trans people. I know that they are the most vulnerable and it just saddens and angers me to see how Miss Leon was treated," Chu says. "The LGBT community has to be concerned about this, especially with regard to the treatment of transgender people."
Triple A:  National gas prices drop below $4, SoCal prices still declining
The average price for self-serve regular gasoline in California is $5.38, which is 16 cents lower than last week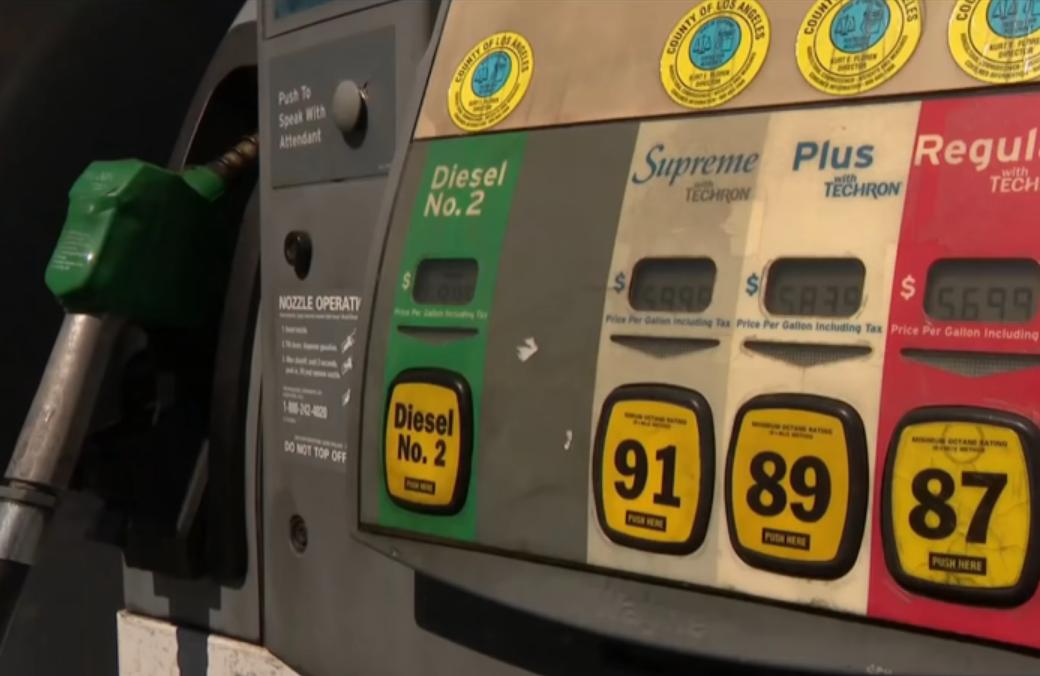 LOS ANGELES – Southern California gas prices continue to be down by 70 to 75 cents from a month ago in many areas, according to the Auto Club's Weekend Gas Watch. The average price for self-serve regular gasoline in California is $5.38, which is 16 cents lower than last week. The average national price is $3.99, the lowest level since March, which is 15 cents lower than a week ago.
The average price of self-serve regular gasoline in the Los Angeles-Long Beach area is $5.41 per gallon, which is 17 cents lower than last week, 74 cents lower than last month, and $1.03 higher than last year. In San Diego, the average price is $5.37, which is 14 cents lower than last week, 70 cents lower than last month, and $1.02 higher than last year.
On the Central Coast, the average price is $5.57, which is 10 cents lower than last week, 54 cents lower than last month and $1.25 higher than last year. In Riverside, the average per-gallon price is $5.28, which is 17 cents lower than last week, 74 cents lower than last month and 98 cents higher than a year ago. In Bakersfield, the $5.55 average price is 20 cents lower than last Thursday, 65 cents lower than last month and $1.22 higher than a year ago today.
"We may see more relief at the pump as we move closer to the end of summer road trips, but a more significant decrease in demand for fuel will likely come after Labor Day weekend," said Auto Club spokesperson Doug Shupe. "Some drivers have made changes to their daily habits, like carpooling, using public transit and shopping and dining out less, however, most people are still prioritizing their budgets to take family road trips. We encourage consumers to shop around for the cheapest gas using a tool like the free AAA Mobile app."
The Weekend Gas Watch monitors the average price of gasoline. As of 9 a.m. on Aug. 11, averages are:
Chair of Ventura County Board of Supervisors killed in traffic accident
"Her kindness, love and deep compassion for the community was felt by everyone. She will be dearly missed"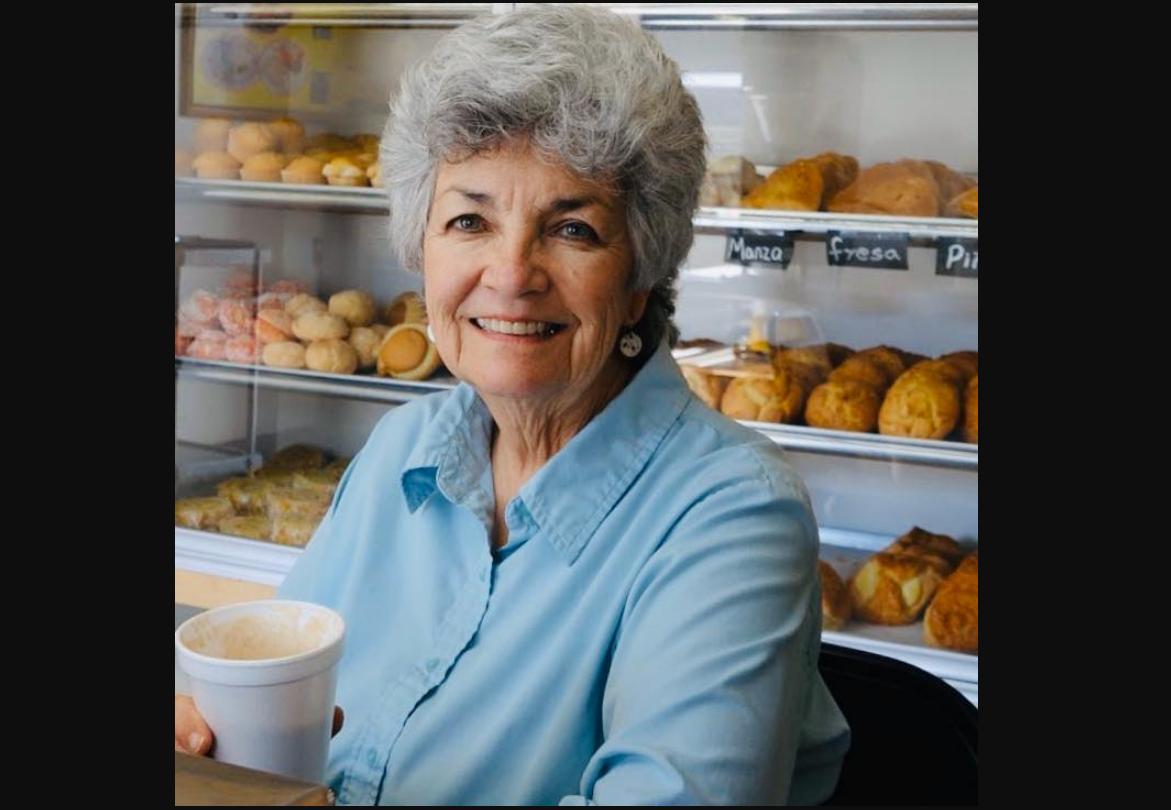 OXNARD, Ca. – The beloved chair of the Ventura County Board of Supervisors Carmen Ramirez was killed in a traffic accident in Oxnard Friday the Ventura County Star newspaper reported.
Ramirez, 73, had first served on the Oxnard City Council and then in November 2020, she became the first Latina in the county's history to be elected supervisor. She achieved another first the Star reported when her fellow board members elected her as chairwoman of the powerful board becoming the first Latina to hold that position.
According to the Star, the crash occurred about 6:45 p.m. at Seventh and A streets in Oxnard. Oxnard Police Chief Jason Benites said the driver of the 2020 GMC Sierra pick-up truck remained at the scene and was cooperative.
Ramirez was transported to Ventura County Medical Center in Ventura where she was pronounced dead at 7:17 p.m., the chief said.
The initial investigation determined that a large truck, driven by a 38-year-old man, was traveling westbound on Seventh Street toward A Street. Ramirez, who was reported to be crossing the intersection within the pedestrian crosswalk, was struck by the vehicle.
In her official bio on her 2020 campaign website it noted that she grew up in the San Gabriel Valley with six siblings and worked in Ventura County since 1978. The county's website states she served on the Oxnard City Council for 10 years.
Prior to being elected to the council in 2010, she worked as a longtime legal aid attorney serving low-income communities in Ventura County, her bio read.
"I offer my sincere condolences to her husband, Roy Prince, and her family," said Oxnard Mayor John Zaragoza in a statement released Saturday. "We will miss Carmen tremendously. We worked together often, while I was serving as Supervisor and she was Oxnard's Mayor Pro Tem, and this camaraderie continued when she was elected Supervisor and I served as Mayor. She was passionate about environmental justice and creating a better future for our City. Her kindness, love and deep compassion for the community was felt by everyone. She will be dearly missed."
Our County mourns the loss of our Chair of the Board Carmen Ramirez. Chair Ramirez was a pedestrian involved in a vehicle accident in Oxnard and passed away this evening. We extend our heartfelt condolences to her family, loved ones, and her City and County community. pic.twitter.com/ALNdju2cPB

— County of Ventura (@CountyVentura) August 13, 2022
Interim County Executive Officer Sevet Johnson described Ramirez as "passionate" and "hard working," calling her a huge advocate on climate issues as well as on behalf of her community and underserved populations.
"She was a powerhouse," Johnson said.
"We were all blessed to have known her, blessed to have been her friend," Supervisor Linda Parks said.
The LGBTQ community in Oxnard expressed its grief and condolences in a Facebook post writing:
"We, The city of Oxnard, and all of the people you have shined your light on are deeply saddened and in mourning from your loss. OxnardLGBTQ did not get the pleasure of knowing you, or work with you more thank we hoped for, but we knew you were a powerhouse, and major advocate for La Raza and our Queer community. You will be remembered by so many for all that you did and your legacy. Our sincere condolences to all of your family, friends and close acquainted. You will be truly missed. Descansa en paz Carmen Ramírez
"
The City of Oxnard Police tweeted that a candlelight vigil will be held at Plaza Park in Oxnard in honor of Ramirez at 7 p.m.
August 13, 2022
UPDATED Sunday from KTLA:
At Saturday's vigil, Ramirez's friends noted that despite her sudden passing, she left an impact that will be felt both for what she accomplished and the way in which she did it.
"I think it's a reminder to all of us that we're here for a short time, and we don't know when death is going to come calling," said Luzmaria Espinosa, a friend of Ramirez. "We can always be warriors, but everything has to be done with the heart. And I think that's what she did."
Ramirez is survived by her husband, Roy Prince. She was predeceased by her brother Ricardo Ramirez.
Long Beach Police need public's help locating sexual assault suspect
Suspect described as a male White or Hispanic approximately 18-25 years old, between 5'10" to 5'11" in height, with a thin build, short hair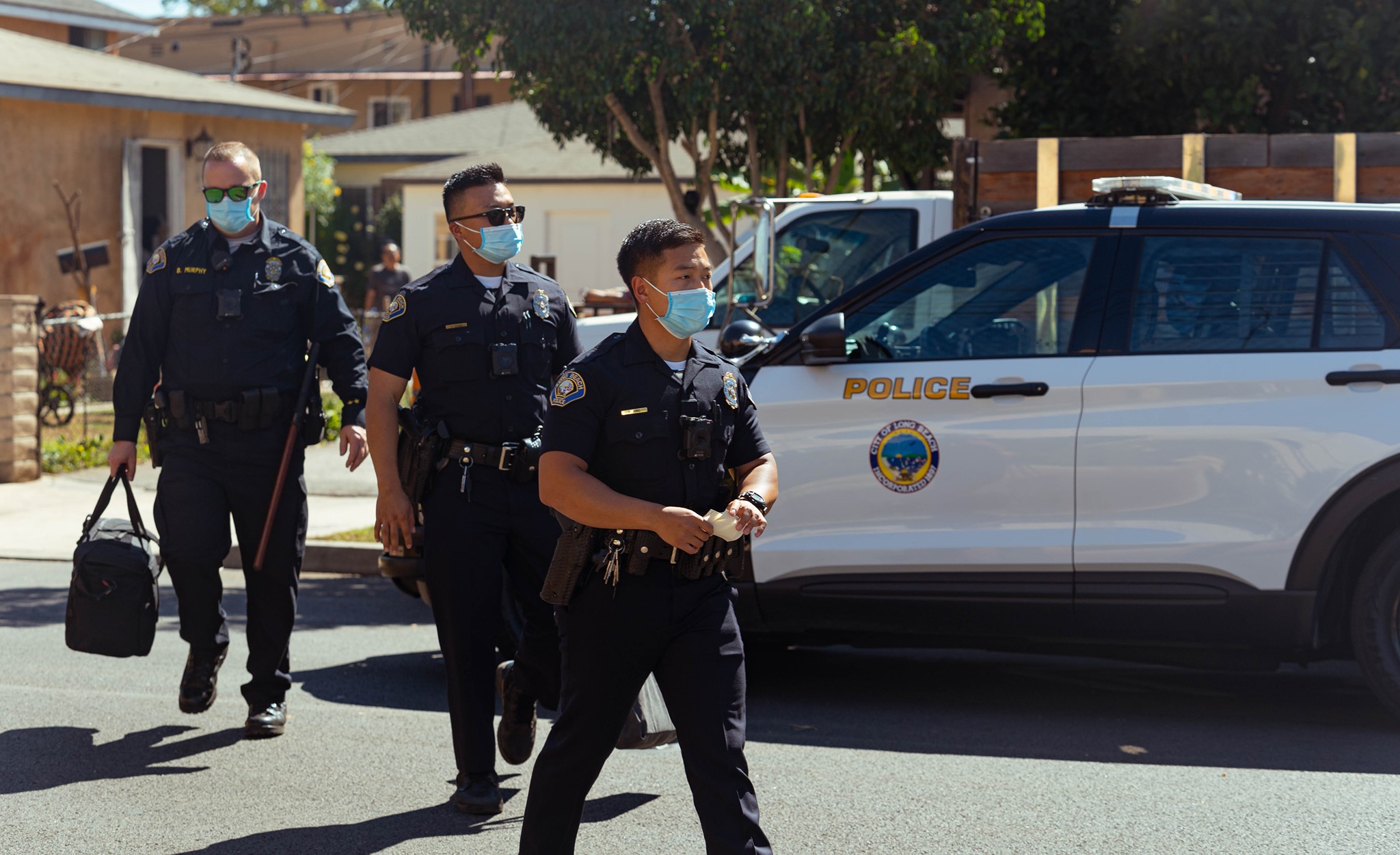 LONG BEACH – (Press Release) The Long Beach Police Department is seeking the public's help locating a male suspect involved in a sexual battery incident involving a minor.
On July 31, 2022, at approximately 1:30 p.m., officers responded to the 1100 block of East 4th Street regarding a sexual battery incident that had just occurred.
Upon arrival, officers learned the suspect initially followed the victim for several blocks. While following the victim, the suspect propositioned him and then grabbed his lower body. An altercation ensued, which resulted in the suspect striking the victim in the upper body before fleeing.
Detectives are releasing a photograph of the suspect from surveillance footage and video from the incident. The Long Beach Police Department requests information about this incident and/or the suspect's identity.
The suspect is described as a male White or Hispanic (light complexion), approximately 18-25 years old, between 5'10" to 5'11" in height, with a thin build, short medium-length hair in a "comb over" style, and a light-colored mustache. The suspect wore a blue Dodgers T-shirt, light-colored pants, and black sandals. The suspect may have attended a party in the area before the assault.
To view a video of the suspect, click on the following link: https://www.youtube.com/watch?v=r-BbUCC7Lfk
Anyone with information regarding the person responsible for these crimes should contact Sex Crimes Detective Monica Moore at (562) 570-5514 or Detective William Neal at (562) 570-5513.
Anonymous tips may be submitted through "LA Crime Stoppers" by calling 1-800-222-TIPS (8477), downloading the "P3 Tips" app to your smartphone (available at the Apple App store and Google Play), or visiting www.lacrimestoppers.org.