Apollo 11 anniversary reminds us to dream big
Exhibit celebrates 50th anniversary of lunar landing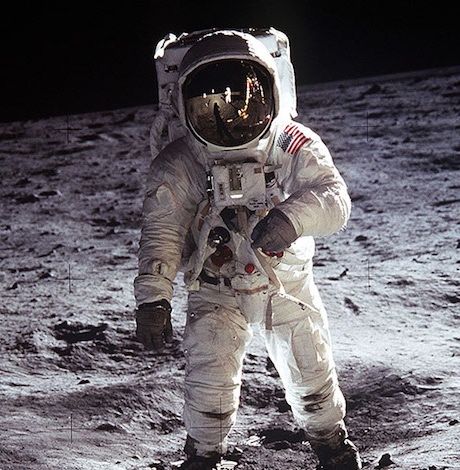 With the 50th anniversary of Stonewall just behind us, another fast-approaching historic milestone is making its way into our public consciousness this month. This year also marks a half century since NASA's Apollo 11 put the first man on the moon – an event that captured not just the nation but the world, and one of those moments so significant that everyone who was alive and aware to see it can tell you exactly where they were and what they were doing at the time.
For Angelenos who want to commemorate the occasion in a fittingly spectacular way, the Rose Bowl in Pasadena is presenting "Apollo 11: The Immersive Live Show," which opened on July 5 and continues through Aug. 11 before moving on to an 18-city tour across the U.S.
Already drawing raves from awe-inspired audiences, this dazzling multi-media experience takes place inside a state-of-the-art, custom-built venue with a 1,600-seat theater called the Lunar Dome. It's a celebration of one of mankind's greatest achievements, meant to inspire the imagination of future scientists and explorers; but it also serves to remind us, among other things, just how many world-changing things were happening in 1969.
Looking back, it was a time that was perhaps not that different from our own. An unpopular president sat in the White House after a divisive and controversial election that had seemed to crush the youthful hope of a once-hopeful liberal left; the country was escalating an ongoing course of military action that many viewed as immoral and even illegal, the civil rights movement was reeling from half a decade of racially charged mob violence, and a new and chilling kind of evil was beginning to encroach upon American life in the form of murderers like Charles Manson and the Zodiac Killer.
Yet as the hit musical "Hair" had proclaimed the year before, it was also the "dawning of the Age of Aquarius," a new era that was supposed to bring positive and sweeping transformation. And it wasn't just the Broadway stage that had been invaded by hippies; the counter-culture had begun to infiltrate the mainstream in films like "Easy Rider" and books like "Slaughterhouse Five," and the music of young people was rich with voices of change, many of them highlighted at the Woodstock music festival.
In the summer of '69, this turmoil of conflicting ideologies was momentarily stilled as the nation turned its attention to the moon landing. For many, it felt like a shift had taken place; this was an event of global importance, a victory for the whole human race, and it seemed like a doorway was opening into a brave new world.
In retrospect, it's somehow fitting that the Apollo 11 mission came three weeks after Stonewall. For a younger generation, which might never have had reason to juxtapose the two events in their imaginations, it might seem an odd match; but for those in the queer community who were around at the time, feeling the stirrings of a long-brewing liberation movement that had been sparked by the last-straw raid at Stonewall even as they watched mankind break its earthly shackles for the first time, it would be easy to imagine them as being twin harbingers of hope at a time when hope was hard to come by.
Fifty years later, NASA is again developing missions to the moon, and the fight for LGBTQ equality rages on as we continue to defend our hard-won advancements. The connection between the two is once again made unavoidable by the close proximity of their anniversaries, calling extra attention on the fact that, to date, none of the 561 individuals that have been selected to go into space have ever identified openly as LGBTQ. (Astronaut Sally Ride came out in her obituary in 2012.) Last week, the Out Astronaut Project teamed with the National Organization of Gay and Lesbian Scientists and Technical Professionals (NOGLSTP) to create opportunities for LGBTQ persons to become actively involved in space-related research, with the aim to train and fly the first LGBTQ-identified person to conduct climate-related research in space.
Fortunately, "Apollo 11: The Immersive Live Show" is ahead of the curve on LGBTQ inclusion. The production features three "out" actors in an ensemble cast of 20. Performing under  40,000-square-feet of stunning 360° video projections, with the help of world-class theatrical design, a full orchestral score and life-size rockets, they take audiences on an epic journey to the Moon and back.
One of the show's LGBTQ performers is Tom Trudgeon, who plays Frank "Chronos" Wilson, a former Korean War bombardier who ran the Trench in Mission Control for NASA during the Apollo flights in 1969. He understands why some people see a connection between Stonewall and the moon landing.
"With the success of Apollo 11, with men walking on the moon, the entire world celebrated and cheered the victory," he says. With the first rebellious brick thrown at Stonewall, a new power emerged, and pride was born."
Though his character may not be gay, he thinks "Chronos" still embodies qualities shared by the rioters at Stonewall and the LGBTQ community in general.
He explains, "In the show Chronos says, 'I am grateful nobody was keeping a body count back then. That's why nowadays I prefer setting my sights on the heavens.' He carries the weight of destruction and PTSD but aspires to utilize his talents in a positive way."
He reflects on the cultural context in which these two monumental events took place.
"It was a devastating and precarious period in our history," he says, "with Korea, Vietnam, the assassinations of the Kennedy brothers and Martin Luther King Jr., and civil rights and LGBTQ+ oppression.  Every last being in touch with their humanity was desperate, screaming, clamoring for hope. Both Apollo and Stonewall…  gave us exactly that – hope!"
Five decades later, Trudgeon's description sounds unsettlingly familiar in a world torn apart by its own version of the same conflicts that raged back then, and hope is just as desperately needed.  In pausing to remember these two seminal events of our modern history, it's perhaps a great opportunity to also take stock of all the advancements we've made in their wake, and to set our sights, with renewed resolve, on the goals we have yet to achieve.
With this in mind, "Apollo 11: The Immersive Live Show" seems more than just a blockbuster spectacle designed to blow our minds and dazzle our senses – although it certainly does that, too.  It's a chance to connect to a cultural touchstone that just might give us all the hope we need to keep pushing forward for another 50 years.
For tickets and more information about "Apollo 11: The Immersive Live Show," visit visitpasadena.com.
The ultimate guide to queer gift giving
Perfect presents for everyone from roommates to soulmates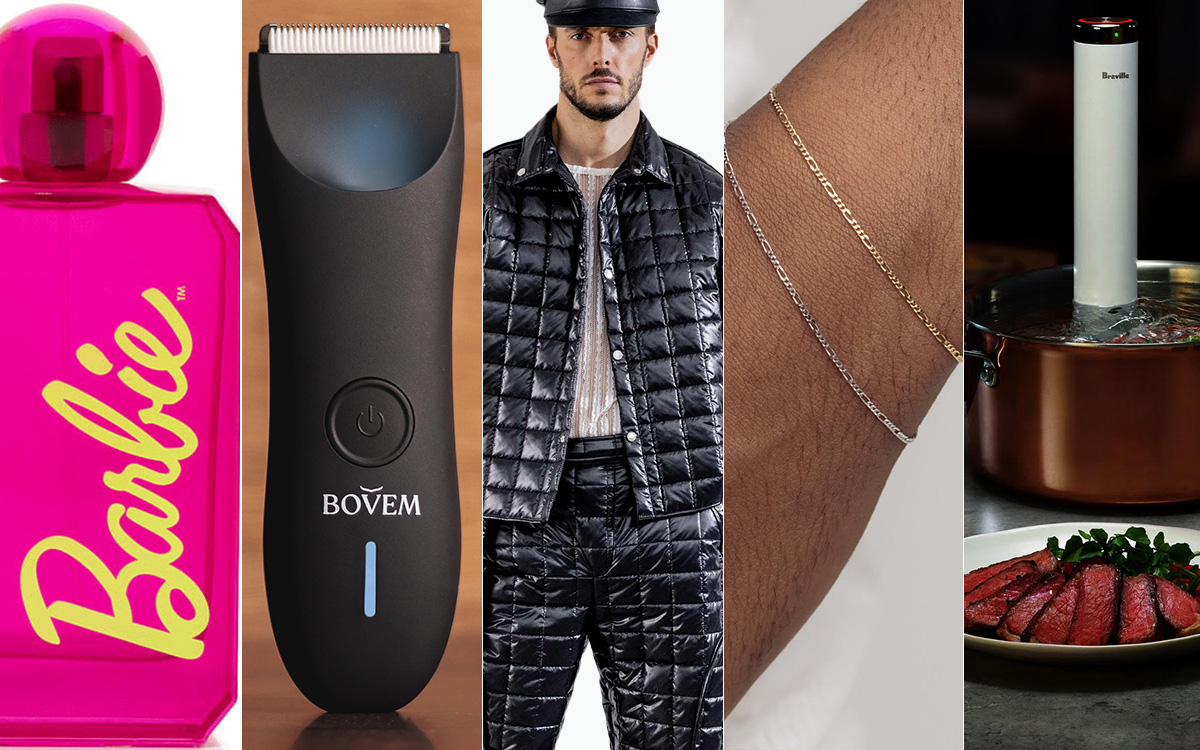 Searching for special deliveries for that special someone? Consider these elf-approved, consciously curated presents perfect for everyone from roommates to soulmates.
---
Star Wars Home Collection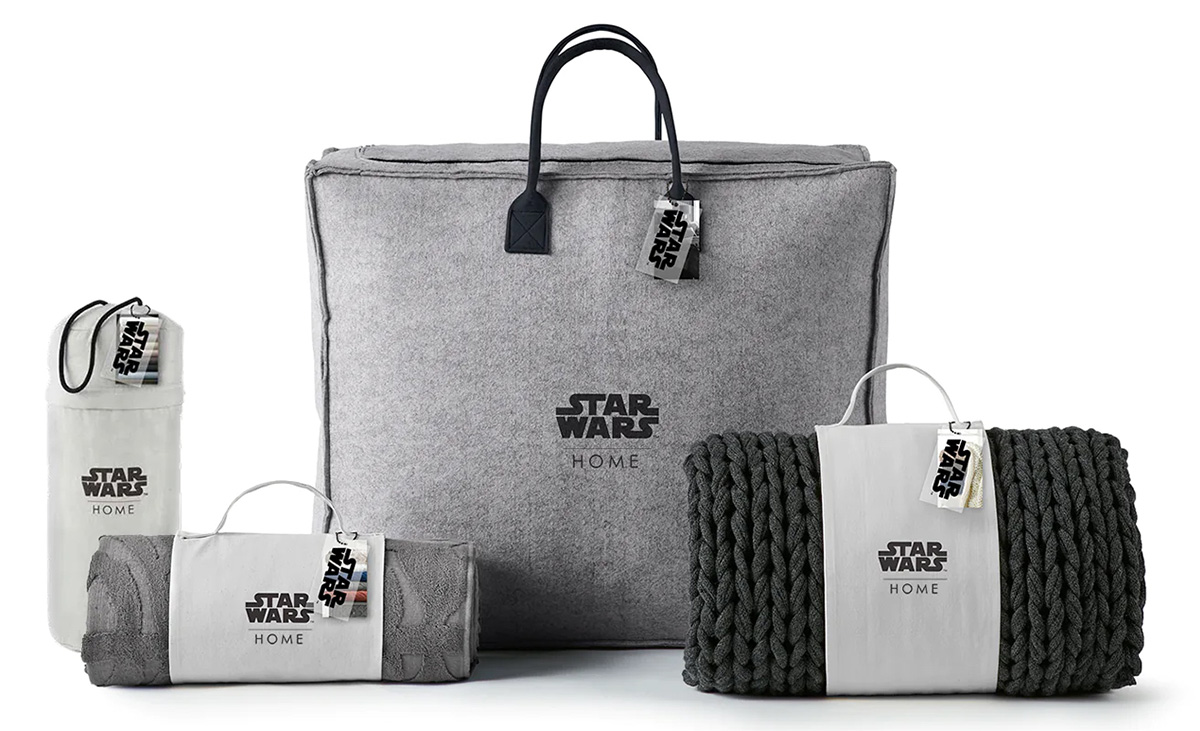 Movie nights in bed get a comfort upgrade from the Force – for those who uphold Jedi code in the streets but embrace the Dark Side in the sheets – with Sobel Westex's Star Wars Home Collection, five- to seven-piece twin, queen and king sets suitable for either alliance. Cop a bootleg of the infamous "Star Wars Holiday Special" (legal copies don't exist, nor has it been rebroadcast since its one-and-only airing in 1978) and settle in for a snacky screening with premade Johnson's Popcorn (a Jersey Shore staple) or Pop 'N Dulge's DIY gourmet kits. SobelAtHome.com, $350-$390; JohnsonsPopcorn.com, $27+; PopNDulge.com, $23
---
Bird Buddy Smart Feeder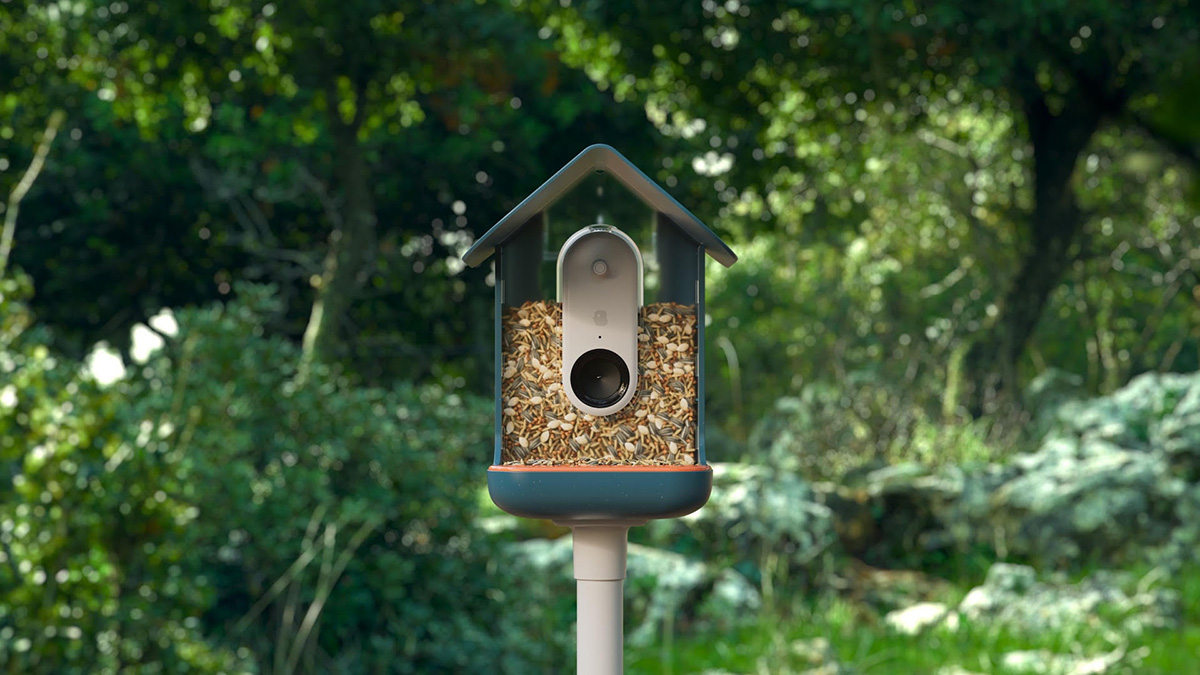 Avian enthusiasts get up close and semi-personal with feathered friends thanks to the Bird Buddy smart feeder that allows safe viewing via a solar-powered, app-enabled camera, along with adorable add-ons like a suet ball holder and three-in-one nutrition set to keep the neighborhood's population happy and healthy. MyBirdBuddy.com, $299-$415
---
Link x Lou Permanent Jewelry Pop-Ups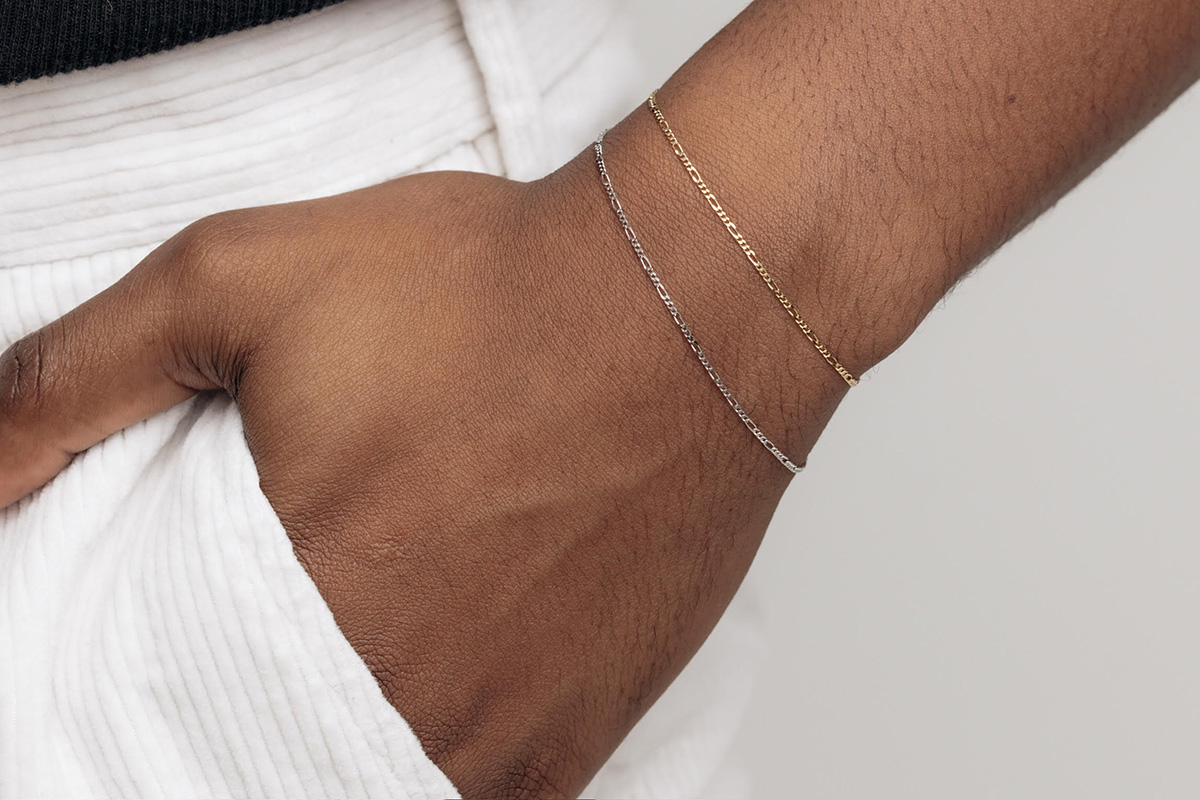 Jewelry – but make it an experience. That's the premise behind Link x Lou, a quick-fitting accessory service providing recipients with in-person appointments for custom-linked, clasp-less 14-karat white- and yellow-gold necklaces, bracelets, anklets, and rings that wear until they're worn out. Money's on 'em lasting longer than the situationship you've got goin', but may the odds be ever in your favor. LinkxLou.com, $55-$500
---
Orttu Shelton Puffer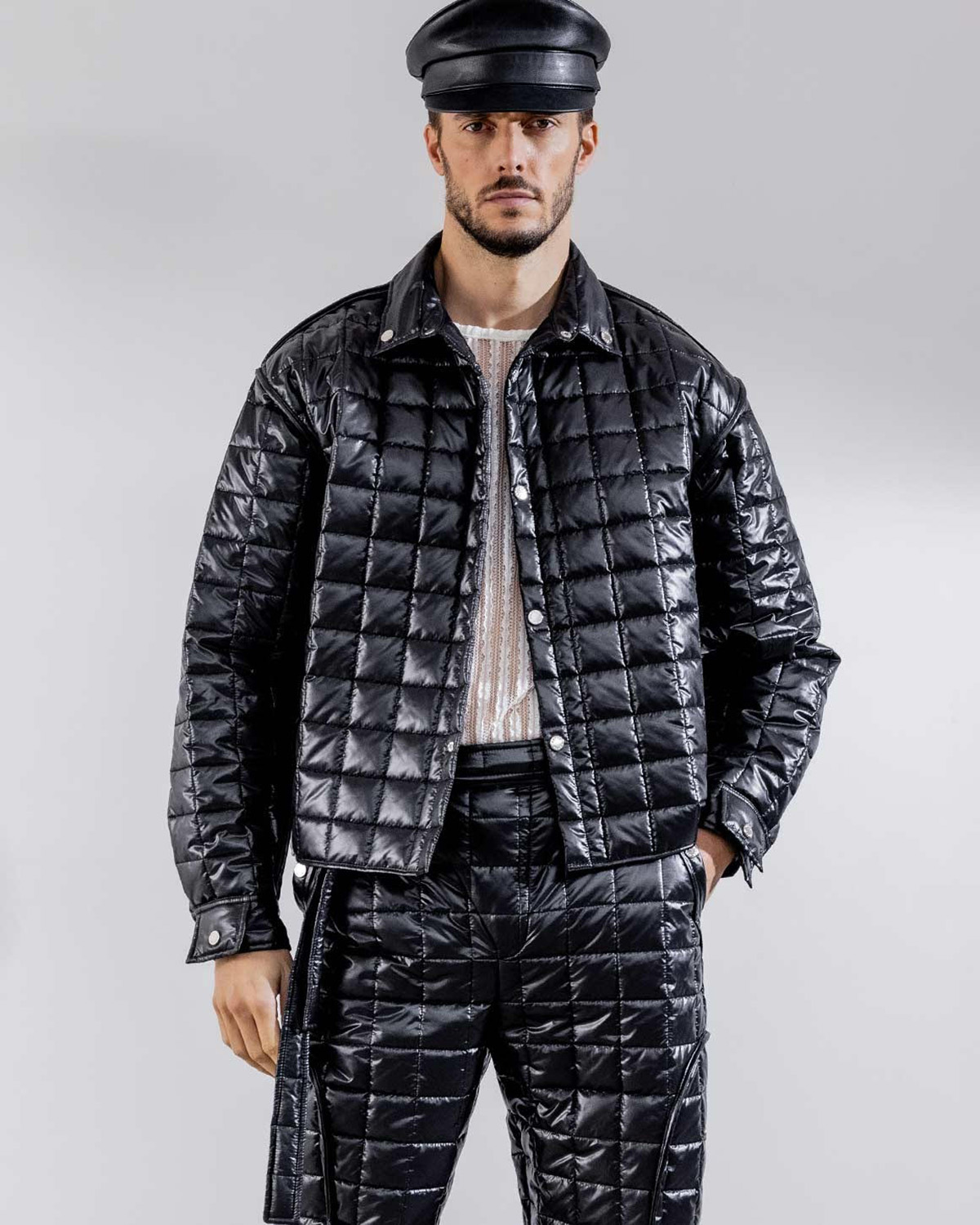 Guess who's coming to dinner? It's you as an alt-timeline Tom of Finland in Orttu's fully quilted, oversized Shelton Puffer comprised of double-layered high-sheen fabric and press-stud fastening that results in a slick style statement vers-er than you are. Orttu.com, $203
---
Winter Discovery Mini Scented Candle Set

Apotheke takes the guesswork out of choosing just the right ambiance-inducing aroma with its Winter Discovery Mini Scented Candle Set, featuring six fragrant two-ounce tins in seasonal smells that include birchwood apple, black cypress, blackberry honey, cardamon chestnut, charred fig, and firewood (with a combined 90-hour burn time), and packaged in a nostalgically illustrated gift box accentuated by festive gold detailing. ApothekeCo.com, $64
---
Polaris General 1000 Sport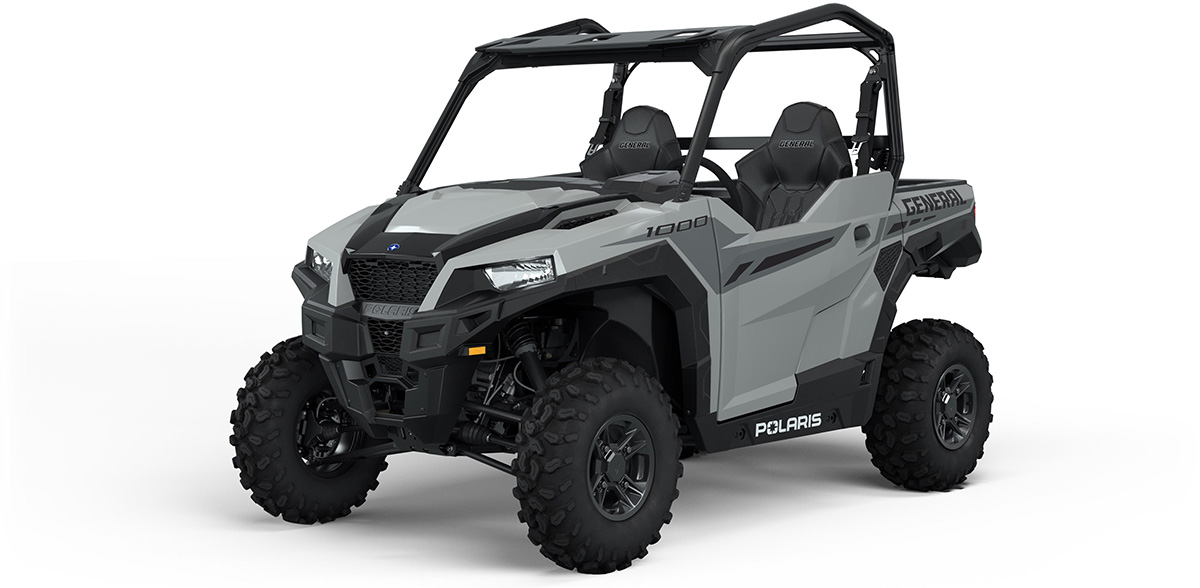 Resort communities across the country have adopted golf carts as a preferred mode of transportation, and you can establish yourself as a local baddie in Polaris' General 1000 Sport – in ethereal colorways like ghost gray – equipped with a four-stroke DOHC twin-cylinder engine, 100 horsepower, 1,500-pound hitch-towing capacity, and enough street cred for Boomers to shake their fists at. Polaris.com, $17,500+
---
'Arquivistas' Crystal Book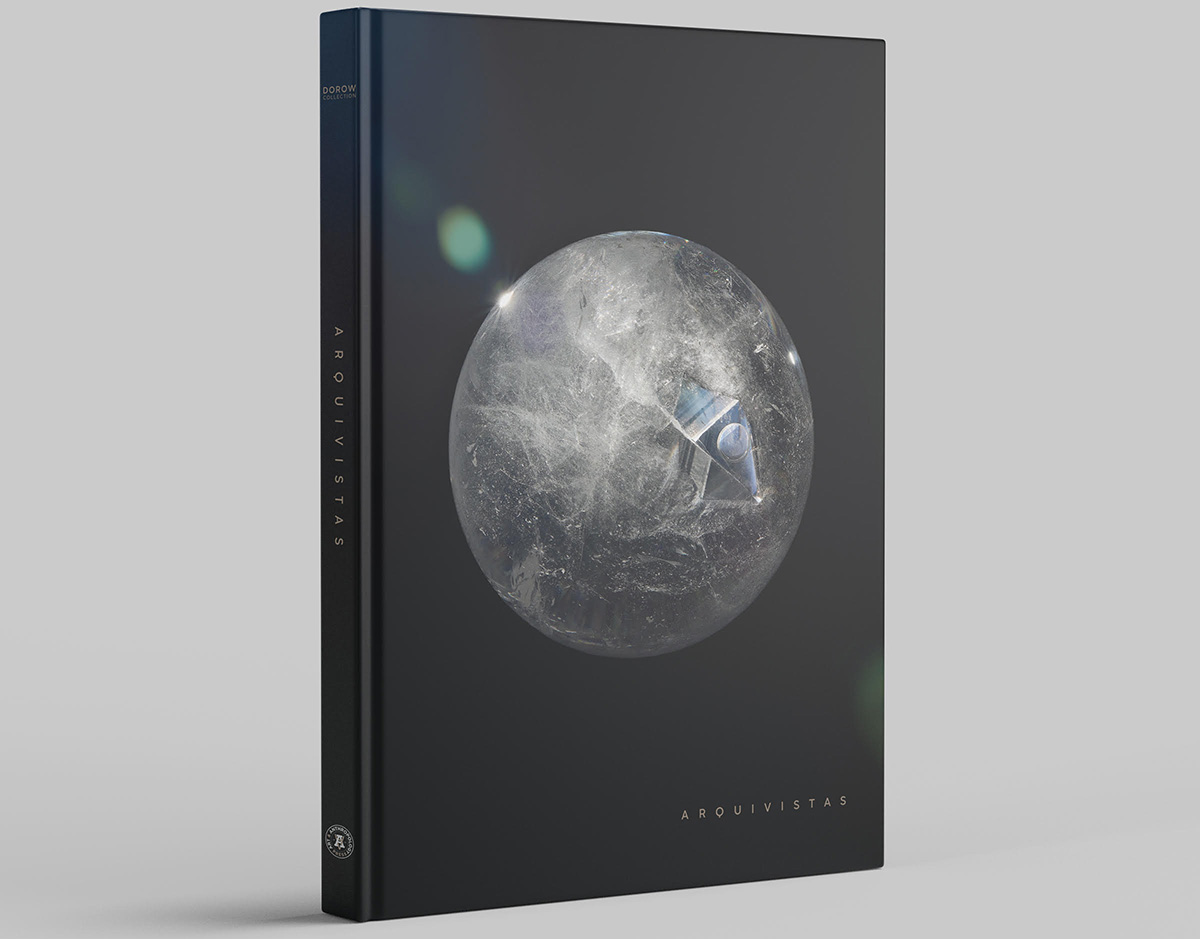 Brazilian crystal devotee Tatiana Dorow has curated an impressive collection of more than 1,000 rare and exquisite minerals – ranging from one ounce to over 5,000 pounds – the comprehensive record of which is now compiled in the sizable coffee-table tome "Arquivistas" (Portuguese for archivist) that's sure to satisfy, delight, and provide endless holiday-party talking points to the New Agers in your life. (You know they will.) ArtAndAnthropologyPress.com, $350
---
Bovem Globe Trimmer 2.0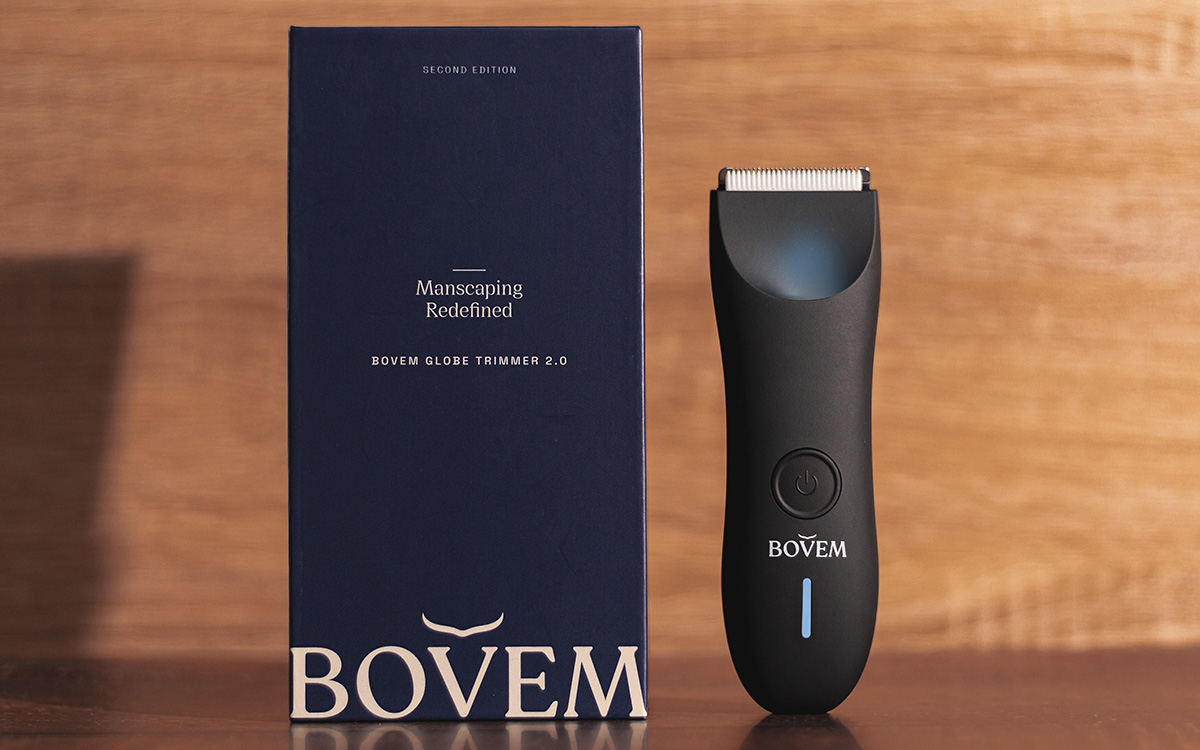 There are plenty of manscaping tools on the market, but perhaps none are designed with your delicate bits in mind like the handsome second-gen Bovem Globe body and groin trimmer with its ergonomic textured grip, powerful 6500 RPM with low vibration, varying guards, and replaceable TrimSafe blades that tidy you up without cutting skin or pulling rough hair. Deck the halls! – no more bloody Christmas balls. Bovem.co, $60-$87
---
Lexington Glassworks Decanter Set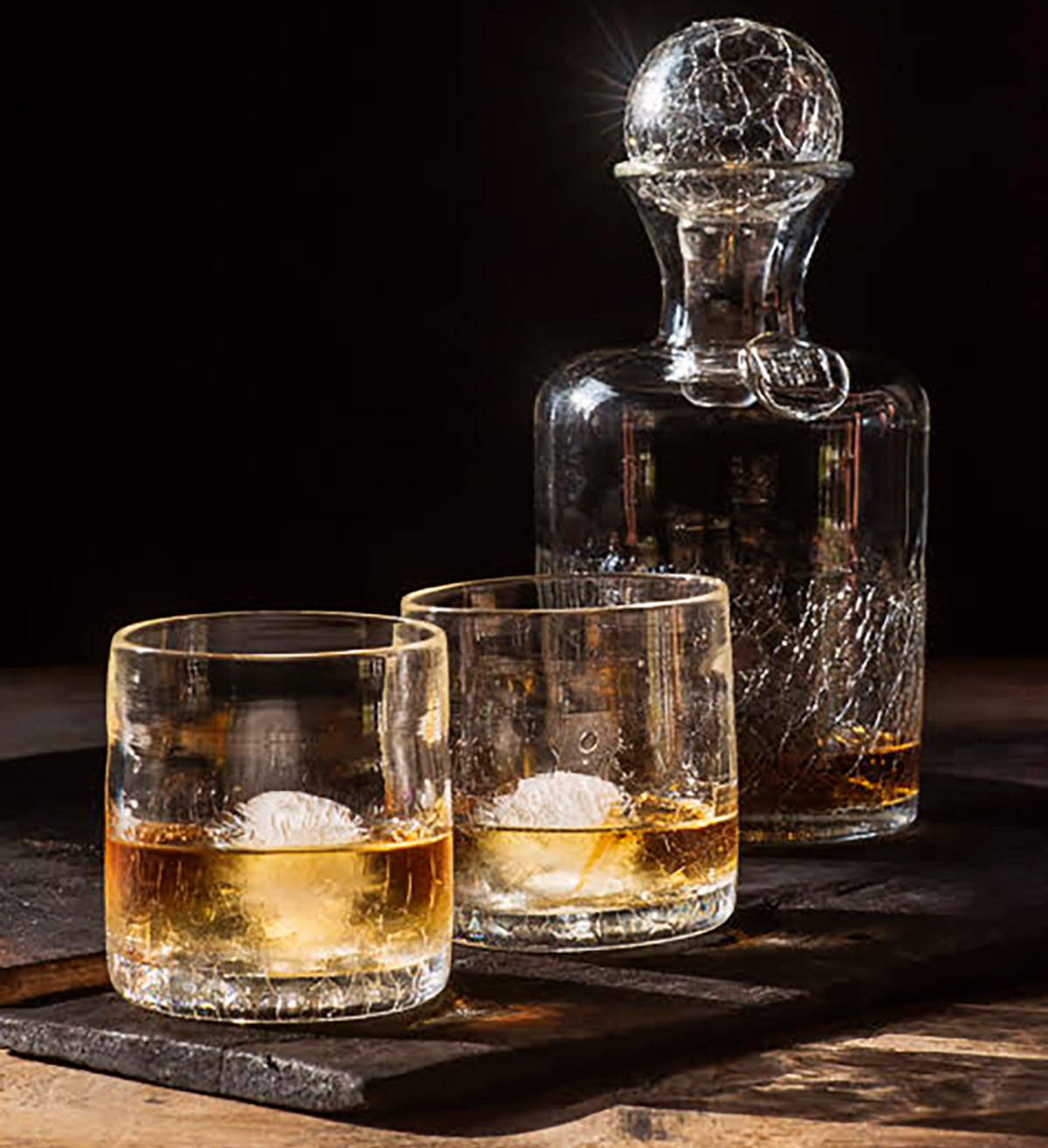 Pour one out from Lexington Glassworks' hand-blown whiskey decanter, each one individually crafted in the company's Asheville, N.C., studio and detailed with an elegant crackle finish that lends an air of sophistication to any home bar cart. Pair with a set of LG's complementary rocks glasses, in the same distinguished style, for a cherished gift. LexingtonGlassworks.com, $280
---
Joule Turbo Sous Vide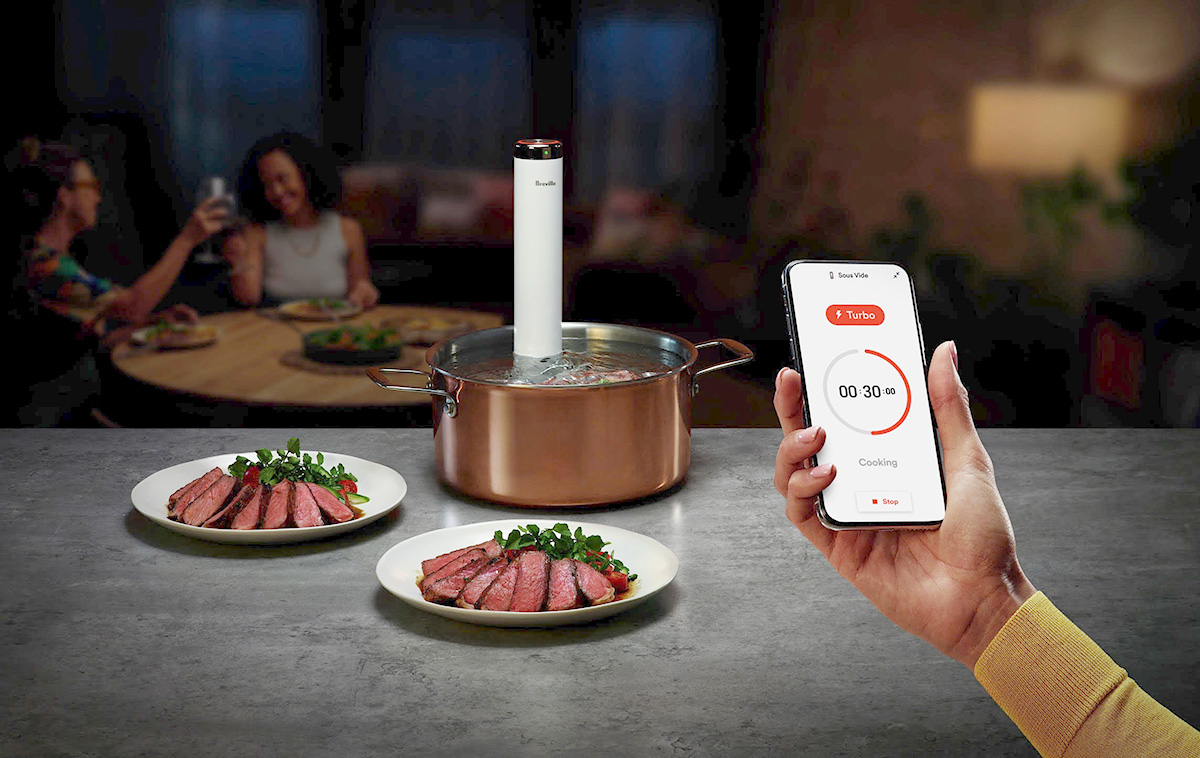 Your fave chefs' autopilot cooking technique hits home countertops in Breville's sleek Joule Turbo Sous Vide stick, which cooks seasoned-and-bagged meats and veggies to a faster-than-ever optimal internal temperature (unattended, no less) before a lickety-split sear and serve results in restaurant-quality dishes deserving of at least a couple Michelin stars for your minimal-mess kitchen. Breville.com, $250
---
Outlines Shower Liner System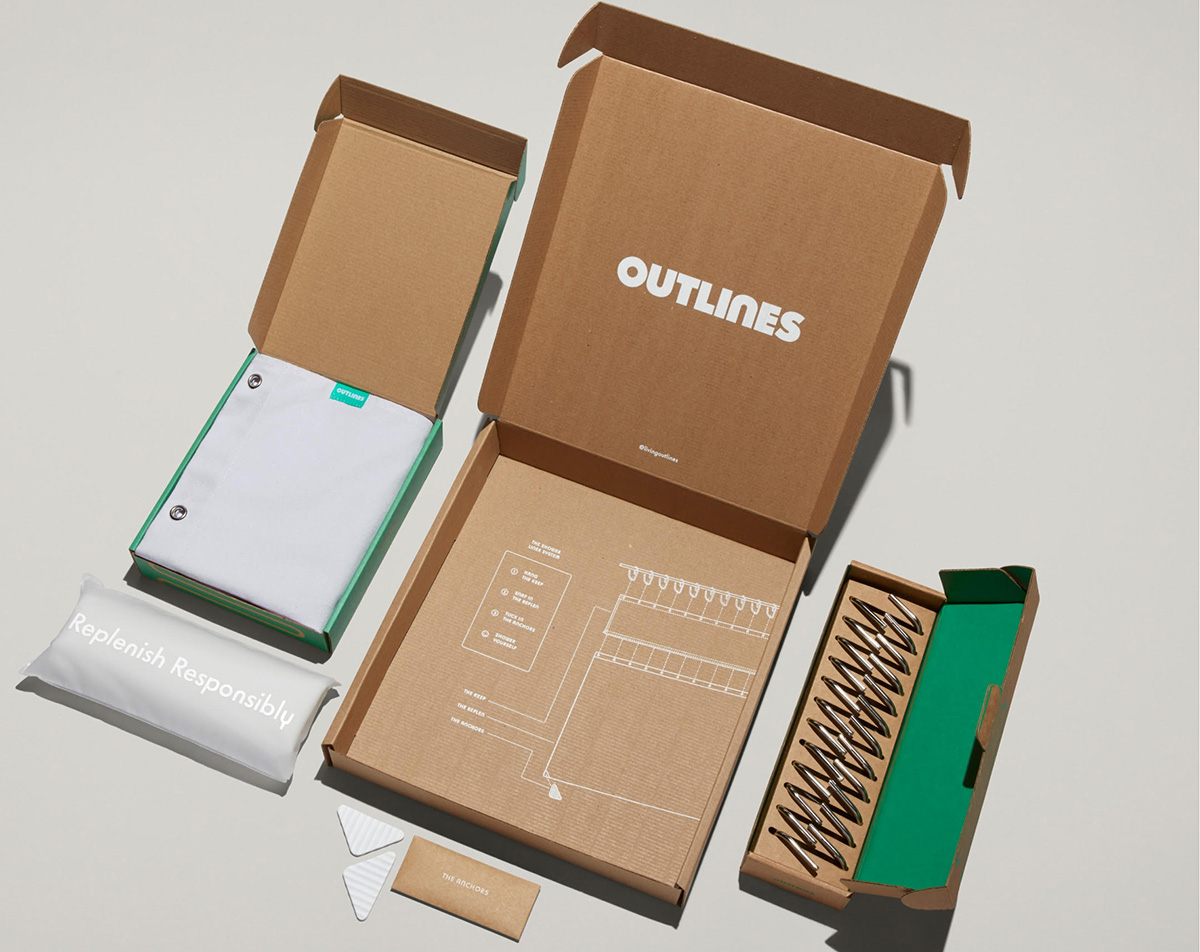 Holiday hosts can practice responsible replenishment amid our planetary plastic-waste crisis when you gift Outlines' thoughtfully designed Shower Liner System that provides users with a machine-washable cotton top piece and fully recyclable bottom to replace when it's time to ditch the grime. Set it and forget it with three-, six- or nine-month auto-deliveries. LivingOutlines.com, $50
---
Barbie Perfume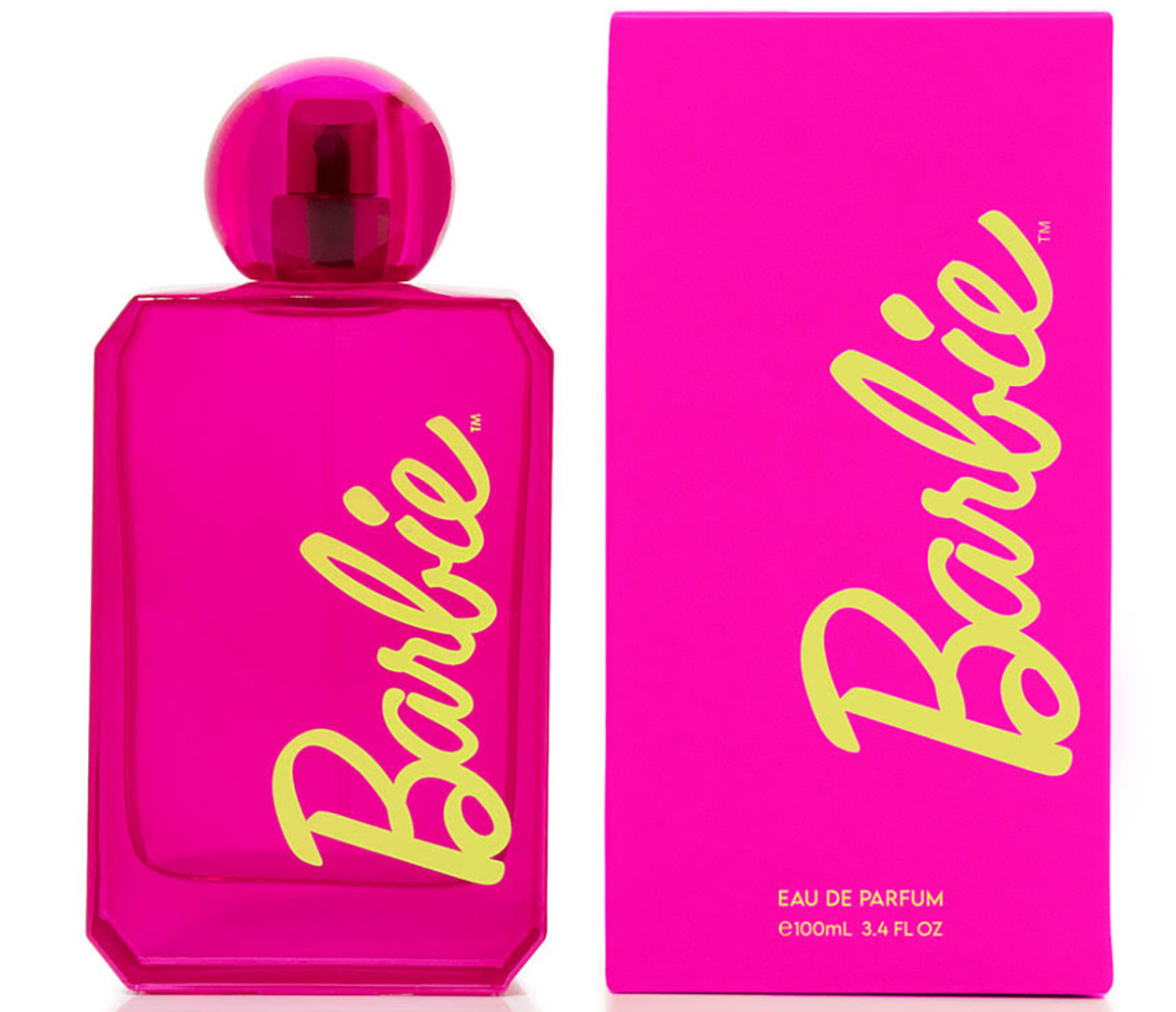 Fight the patriarchy doused in Barbie's sweet-and-fresh fragrance that, from top to bottom, features notes of strawberry nectar and red cherry, peony and pink magnolia, and sandalwood and soft musk for an extraordinary scent that's more than Kenough. DefineMeCreativeStudio.com, $65
---
AiRROBO Pet Grooming Vacuum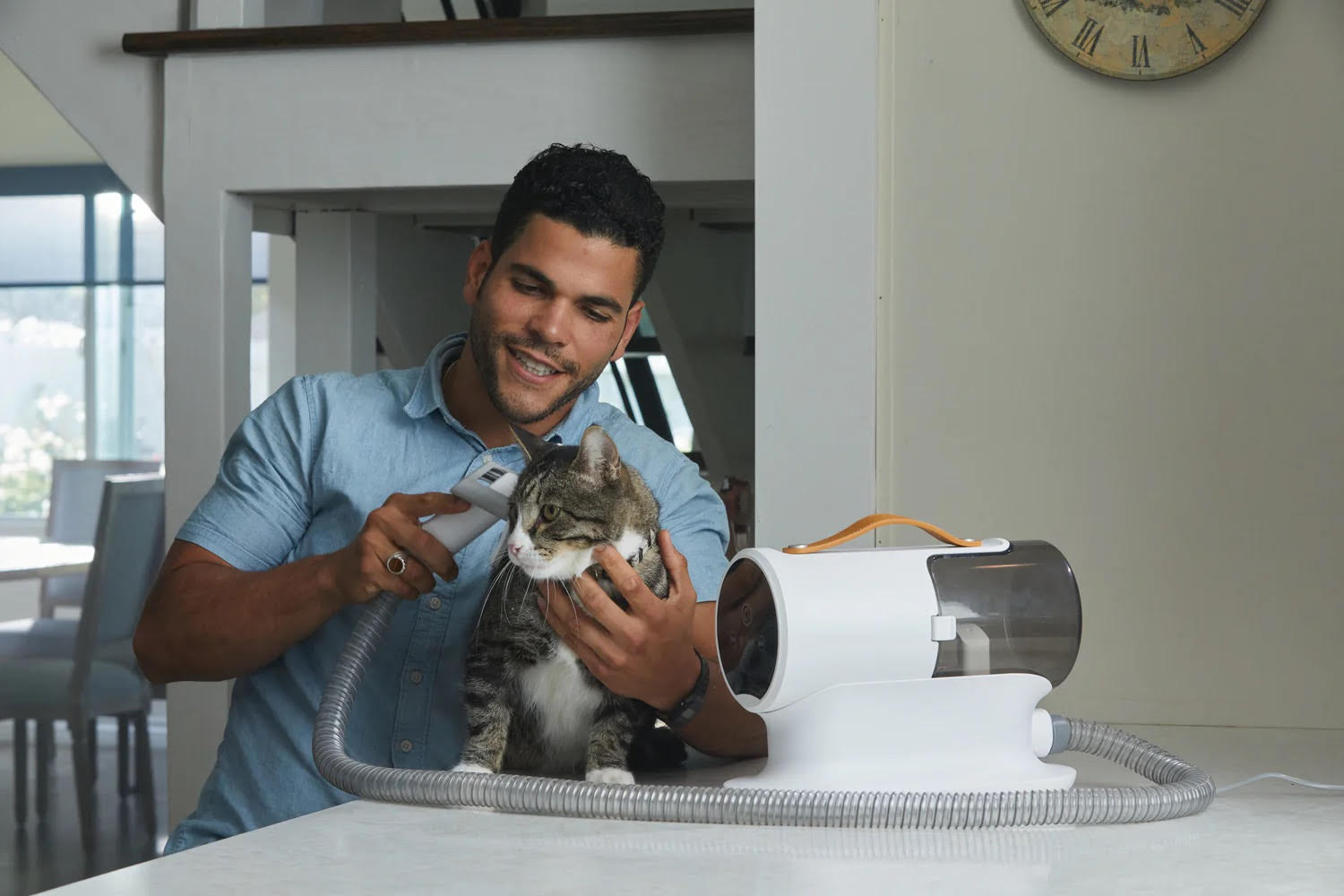 Posh pets enjoy salon-style luxury in the comfort of their homes when treated to a grooming session by the AiRROBO vacuum (think Flowbee for cats and dogs), a five-tool, one-stop solution for keeping furbabies' hair, dander, allergens and mites to a minimum. The portable pamperer includes an electric clipper, crevice and de-shedding tools, and grooming and cleaning brushes housed in a space-saving, HEPA-filtered capsule. US.Air-Robo.com, $110
---
Aura Smart Sleep Mask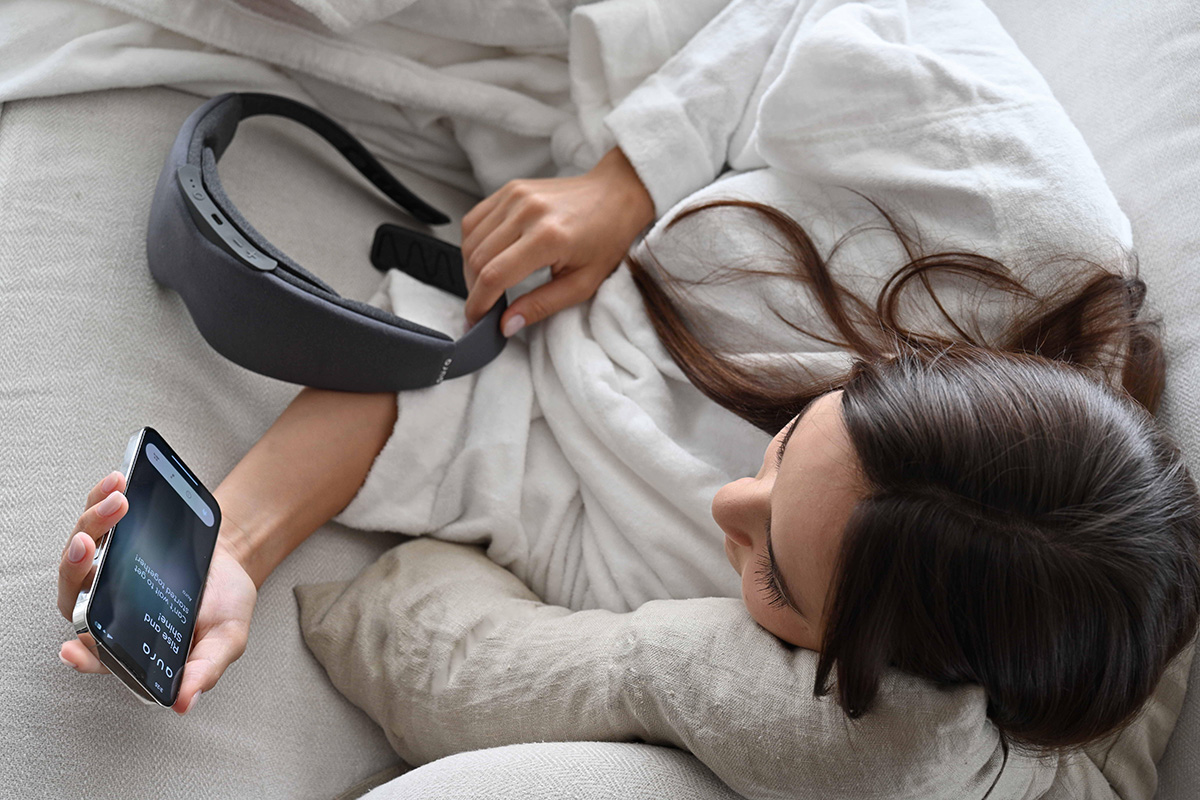 What does the future of total relaxation and deep sleep look like? Blackout darkness and complete serenity in a dream-state sanctuary when you spend your nights in the Aura Smart Sleep Mask with built-in speakers for guided meditation and snooze-inducing ASMR, zero-pressure eye cushioning, and light and sunrise therapy to help you wake rested and refreshed at home and (especially) away. Indiegogo.com, $190
---
Mikey Rox is an award-winning journalist and LGBTQ lifestyle expert whose work has been published in more than 100 outlets across the world. Connect with Mikey on Instagram @mikeyroxtravels.