New Republic retracts controversial Pete Buttigieg op-ed
Column refers to South Bend, Ind. mayor as 'gay equivalent of Uncle Tom'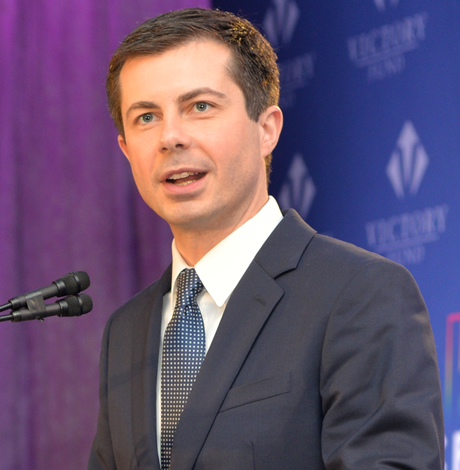 The New Republic, a magazine that covers art and politics, has retracted a controversial op-ed about Pete Buttigieg written by openly gay literary critic Dale Peck.
NBC News reports that the op-ed, titled "My Mayor Pete Problem," references the South Bend, Ind. mayor as "Mary Pete" throughout the article. Peck also refers to Buttigieg as "the gay equivalent of Uncle Tom."
Peck questions Buttigieg's ability to be president because Buttigieg came out later on in life.
"The last thing I want in the White House is a gay man staring down 40 who suddenly realizes he didn't get to have all the fun his straight peers did when they were teenagers," Peck wrote.
In another part of the op-ed, Peck writes that the difference between Buttigieg and the other "well-educated reasonably intelligent white dude who wanna be president is what he does with his d—."'
The article was published on Friday and by Saturday had been taken down by New Republic after it was slammed on social media for its offensive content.
have we read this TNR piece on buttigieg? because i can't stop doing the baffled blinking guy gif as to how these words made print. https://t.co/yeA29wh49B pic.twitter.com/1wp9sUEBDZ

— Sopan Deb (@SopanDeb) July 12, 2019
Holy crap, that TNR piece about Buttigieg is… rambling, gross, and bizarre. I don't understand the purpose of it?

— Parker Molloy (@ParkerMolloy) July 12, 2019
Holy moly that TNR piece on Buttigieg is absolutely bonkers

— Blake News (@blakehounshell) July 12, 2019
Editor-in-Chief Win McCormack issued an apology to Buttigieg and to New Republic's readers.
"I want to extend our sincerest apologies to Mayor Buttigieg, as well as to our readers for an article that was inappropriate and offensive," McCormack said in the statement. "We have high standards at The New Republic, but sometimes we fall short. Yesterday we made a mistake, but we remain committed to honoring the tradition of high standards and journalistic integrity that have been the hallmark of The New Republic for more than 100 years."
A statement from The New Republic's editor in chief, Win McCormack: pic.twitter.com/yr07M0Ajdo

— The New Republic (@newrepublic) July 13, 2019
New Republic editor Chris Lehmann claimed to CNN that the op-ed was intended to be taken as satire.
"The New Republic recognizes that this post crossed a line, and while it was largely intended as satire, it was inappropriate and invasive," Lehmann told CNN's Brian Stelter.
However, Peck shared the story on his Facebook page and appeared to indicate that the story wasn't meant to be satirical.
"So I took your all's advice and made my view on Mary Pete public. I guess I'm not going to get a cabinet position now. Or an NEA grant. Or be honored at the Carnegie Center and get to have my Aretha moment where I drop my mink on the stage. But maybe if I'm lucky I'll still get to make a president cry," Peck wrote. "(Entre nous: The New Republic went with the nice title. My suggestion was 'Basic Bitch.')"
Despite the publication's apology, the magazine suffered at least one sponsorship hit. The League of Conservation Voters has cut ties with an upcoming climate change forum co-hosted by the New Republic.
"The offensive piece by this author, and the choice to run it, are inconsistent with our values and LCV is withdrawing our participation in the presidential primary candidate climate forum previously announced in New York City on September 23," LCV's President Gene Karpinski said in a statement. "We will remain focused on the important work of elevating the climate crisis in this election and encouraging all the candidates to be prioritizing solutions."
Buttigieg commented on the controversy telling the Associated Press, "I appreciated that [the] article was taken down. I don't think it really reflects the New Republic that I know."
DeSantis education purge begins after school board takeovers
Ziegler, a co-founder of right-wing group Moms for Liberty, was one of two dozen school board candidates receiving endorsement from DeSantis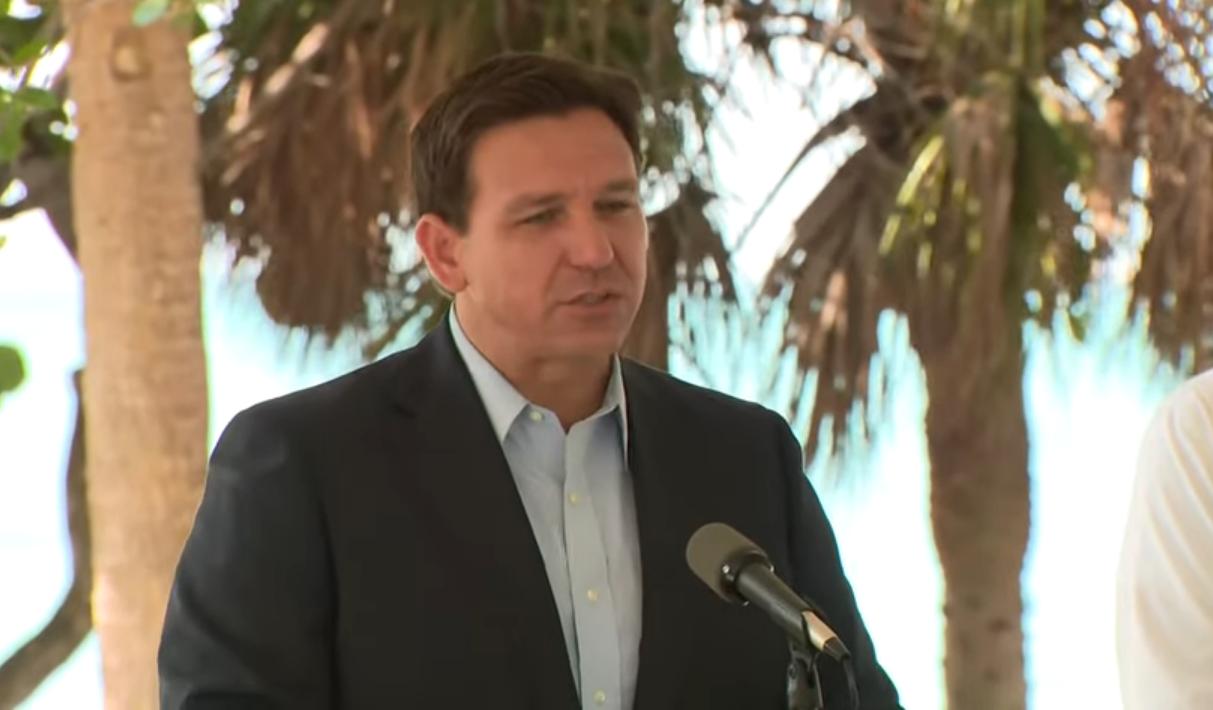 By Julia Conley | SARASOTA – Despite outcry from parents, teachers, and students, newly elected right-wing school board members in Sarasota County, Florida on Tuesday became the latest allies of Republican Gov. Ron DeSantis to oust a school superintendent over the district's adherence to public health guidance during the coronavirus pandemic.
Dozens of community members gathered at a school board meeting in Sarasota County on Tuesday evening to support Brennan Asplen, the superintendent of schools since 2020, whose contract was the subject of the meeting.
The board met the same day new members, including Chair Bridget Ziegler, were sworn in. Ziegler, a co-founder of right-wing group Moms for Liberty, was one of two dozen school board candidates who received an endorsement from DeSantis during the midterm elections. The majority of those candidates, who received $1,000 contributions from the governor, won their elections.
At the meeting, members condemned Asplen "for not pushing back on the mask mandate" that was in place for three weeks in 2021 after the school board voted 3-2 in favor of the mandate, making Sarasota County the first in the state to defy DeSantis' law blocking Covid-19 mitigation measures.
Quite a crowd gathered in front of the @sarasotaschools district building ahead of the special meeting to discuss the termination of Superintendent Brennan Asplen tonight.

Follow along for updates for the @HeraldTribune: pic.twitter.com/xcnoJ4a5ok

— Steven Walker (@swalker_7) November 29, 2022
On Tuesday the board ultimately voted 4-1 in favor of negotiating a separation agreement with Asplen, after another board member, Thomas Edwards, warned the move would be a "carbon copy" of a similar ouster in Berkeley County, South Carolina earlier this month.
In that case, new school board members who had been endorsed by Moms for Liberty voted to fire the district's superintendent and ban classroom discussions of racism in history and the present day.
Asplen is not the only school leader who has been pushed out of a superintendent position in Florida by DeSantis allies citing objections to public health protocols.
Five members of the Broward County school board this month fired Superintendent Vickie Cartwright over a grand jury report on the 2018 Parkland shooting. Like Asplen, Cartwright presided over the district during the pandemic and "faced frustration from some parents" over Covid-19 mitigation measures, which were implemented in violation of DeSantis' order.
All of the members who voted to fire Cartwright were DeSantis appointees following the removal of previous members after a school safety investigation stemming from the 2018 Parkland school shooting.
WUSF Public Media reported earlier this year that the county is undergoing "a transformational shift" with the governor's allies poised to take "a rare opportunity to advance conservative policy priorities in one of the state's most Democratic-leaning counties."
The superintendent of schools in Brevard County was also pushed out last week, hours after DeSantis-aligned school board members were sworn in.
Jonathan Friedman, director of free expression and education programs at PEN America, noted that parents from across the political spectrum have spoken out against the dismissals of school leaders in the Florida counties in recent weeks—"but to little avail."
Remarkably, local conservative parents have come out to these FL board mtgs to say they have been duped, did not vote for the ousting of their superintendents. But to little avail. The new playbook of total ideological control is in full swing. https://t.co/T9pFbL0kWA

— Jonathan Friedman 📚 (@jonfreadom) November 30, 2022
"The new playbook of total ideological control is in full swing," said Friedman.
Bill Kimler, a former candidate for state House in South Carolina, noted that a right-wing takeover of school boards like the one in Berkeley County "is happening elsewhere in the country."
"Every election cycle, we need to view school board positions with the same level of enthusiasm as we do the president of the USA," said Kimler. "Our kids' education cannot be left in the hand of extremists."
***********************************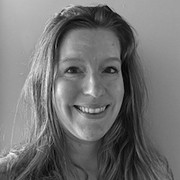 Julia Conley is a staff writer for Common Dreams.
The preceding article was previously published by Common Dreams and is republished with permission.