New Republic retracts controversial Pete Buttigieg op-ed
Column refers to South Bend, Ind. mayor as 'gay equivalent of Uncle Tom'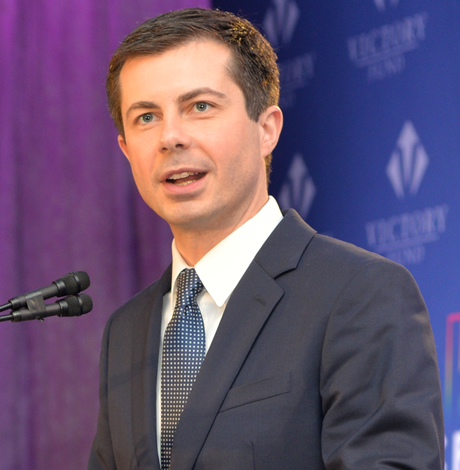 The New Republic, a magazine that covers art and politics, has retracted a controversial op-ed about Pete Buttigieg written by openly gay literary critic Dale Peck.
NBC News reports that the op-ed, titled "My Mayor Pete Problem," references the South Bend, Ind. mayor as "Mary Pete" throughout the article. Peck also refers to Buttigieg as "the gay equivalent of Uncle Tom."
Peck questions Buttigieg's ability to be president because Buttigieg came out later on in life.
"The last thing I want in the White House is a gay man staring down 40 who suddenly realizes he didn't get to have all the fun his straight peers did when they were teenagers," Peck wrote.
In another part of the op-ed, Peck writes that the difference between Buttigieg and the other "well-educated reasonably intelligent white dude who wanna be president is what he does with his d—."'
The article was published on Friday and by Saturday had been taken down by New Republic after it was slammed on social media for its offensive content.
have we read this TNR piece on buttigieg? because i can't stop doing the baffled blinking guy gif as to how these words made print. https://t.co/yeA29wh49B pic.twitter.com/1wp9sUEBDZ

— Sopan Deb (@SopanDeb) July 12, 2019
Holy crap, that TNR piece about Buttigieg is… rambling, gross, and bizarre. I don't understand the purpose of it?

— Parker Molloy (@ParkerMolloy) July 12, 2019
Holy moly that TNR piece on Buttigieg is absolutely bonkers

— Blake News (@blakehounshell) July 12, 2019
Editor-in-Chief Win McCormack issued an apology to Buttigieg and to New Republic's readers.
"I want to extend our sincerest apologies to Mayor Buttigieg, as well as to our readers for an article that was inappropriate and offensive," McCormack said in the statement. "We have high standards at The New Republic, but sometimes we fall short. Yesterday we made a mistake, but we remain committed to honoring the tradition of high standards and journalistic integrity that have been the hallmark of The New Republic for more than 100 years."
A statement from The New Republic's editor in chief, Win McCormack: pic.twitter.com/yr07M0Ajdo

— The New Republic (@newrepublic) July 13, 2019
New Republic editor Chris Lehmann claimed to CNN that the op-ed was intended to be taken as satire.
"The New Republic recognizes that this post crossed a line, and while it was largely intended as satire, it was inappropriate and invasive," Lehmann told CNN's Brian Stelter.
However, Peck shared the story on his Facebook page and appeared to indicate that the story wasn't meant to be satirical.
"So I took your all's advice and made my view on Mary Pete public. I guess I'm not going to get a cabinet position now. Or an NEA grant. Or be honored at the Carnegie Center and get to have my Aretha moment where I drop my mink on the stage. But maybe if I'm lucky I'll still get to make a president cry," Peck wrote. "(Entre nous: The New Republic went with the nice title. My suggestion was 'Basic Bitch.')"
Despite the publication's apology, the magazine suffered at least one sponsorship hit. The League of Conservation Voters has cut ties with an upcoming climate change forum co-hosted by the New Republic.
"The offensive piece by this author, and the choice to run it, are inconsistent with our values and LCV is withdrawing our participation in the presidential primary candidate climate forum previously announced in New York City on September 23," LCV's President Gene Karpinski said in a statement. "We will remain focused on the important work of elevating the climate crisis in this election and encouraging all the candidates to be prioritizing solutions."
Buttigieg commented on the controversy telling the Associated Press, "I appreciated that [the] article was taken down. I don't think it really reflects the New Republic that I know."
White House says U.S. made clear WNBA's Griner 'unjustly detained'
The U.S. government "is actively engaged in trying to resolve this case and get Brittney home," the White House said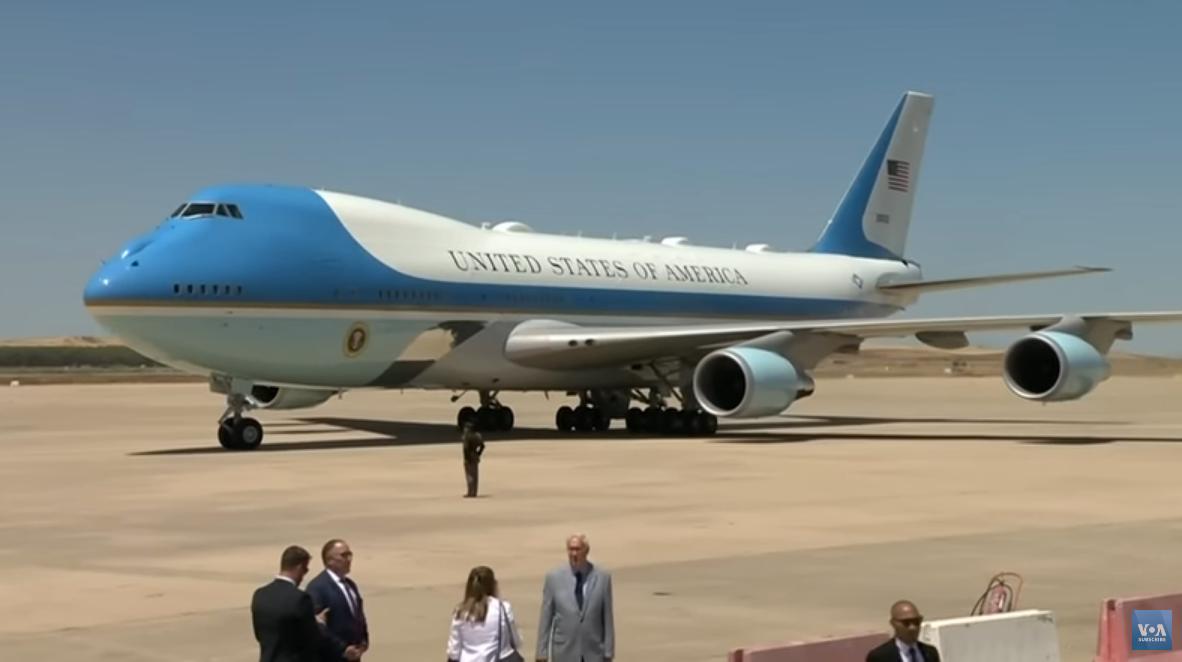 MADRID, Torrejón Air Base, Spain – White House National Security Adviser Jake Sullivan said Tuesday he has spoken in the last few days with the wife of Brittney Griner as part of a larger effort within the Biden administration to secure the release of the Out lesbian basketball player in Russia whom supporters say is being unlawfully detained.
Sullivan made the comments speaking with reporters aboard Air Force One during President Biden's trip to Europe in response to a question about efforts within the Biden administration to bring Griner home ahead of her expected trial in Russia.
"So first, Brittney Griner is wrongfully detained, unjustly detained, and we have made that clear as an official determination of the U.S. government," Sullivan said. "Second, the Russian government should release her and allow her to be returned and reunited with her family and come home safe and sound."
Sullivan added he — as well as Secretary of State Antony Blinken — have spoken with Griner's wife Cherelle, to "convey our very deep sympathy, to convey that, you know, we just can't even begin to imagine what the family must be going through, what Brittney — what Brittney must be going through."
Griner, a professional basketball player for the Phoenix Mercury within the Women's National Basketball Association, was detained in February by Russian Customs on allegations that cartridges of hashish oil were found in her luggage. Griner had gone to Russia to play with the Russian Premier League during the WNBA off-season.
Sullivan said the U.S. government "is actively engaged in trying to resolve this case and get Brittney home," but added he's constrained in what he could say because of confidentiality about the sensitive issue.
"But I will tell you it has the fullest attention of the president and every senior member of his national security and diplomatic team," Sullivan said. "And we are actively working to find a resolution to this case, and will continue to do so without rest until we get Brittney safely home."
The Biden administration, Sullivan added, is additionally working to return all unjustly detained Americans and hostages being held overseas," including detainees in Iran, Afghanistan, Russia, Venezuela, and China.
The Washington Blade has placed a request with the State Department for a readout on Blinken's role in the Biden administration's talks with Griner.
Chicago mayor exercises her 1A at Pride, vid-clip viral in right-wing spaces
Gregory Pratt, the Chicago Tribune reporter whose beat includes covering Mayor Lori Lightfoot and City Hall tweeted a video of the mayor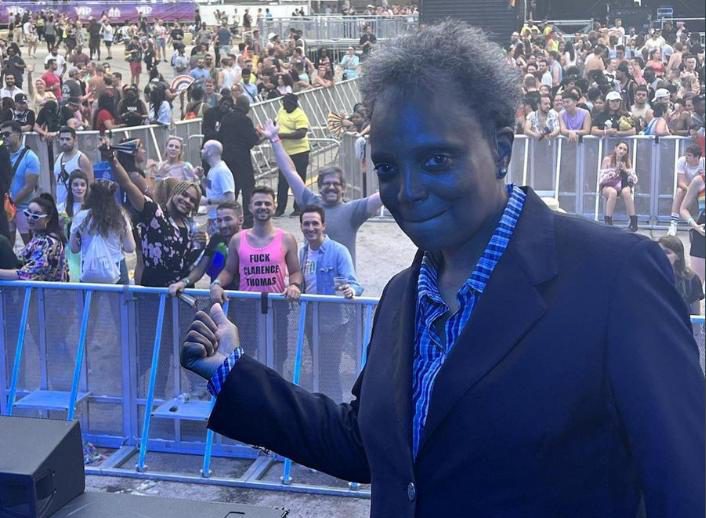 CHICAGO – Speaking to attendees at the Windy City's Pride festivities this past weekend, Out Chicago Mayor Lori Lightfoot spotted a man wearing a pink tank-top that read, "Fuck Clarence Thomas" and incorporated the phrase into her remarks on stage.
Gregory Pratt, the Chicago Tribune reporter whose beat includes covering Mayor Lori Lightfoot and City Hall tweeted a video of the mayor which according to Pratt has now gone viral in right-wing spaces.
Chicago Mayor Lori Lightfoot responds to Supreme Court justice Clarence Thomas writing about overturning gay marriage ruling, other important cases: "Fuck Clarence Thomas!" Clip is going viral in right wing circles. pic.twitter.com/12qq4Qq8PR

— Gregory Pratt (@royalpratt) June 27, 2022
In another tweet Pratt clarified the incident: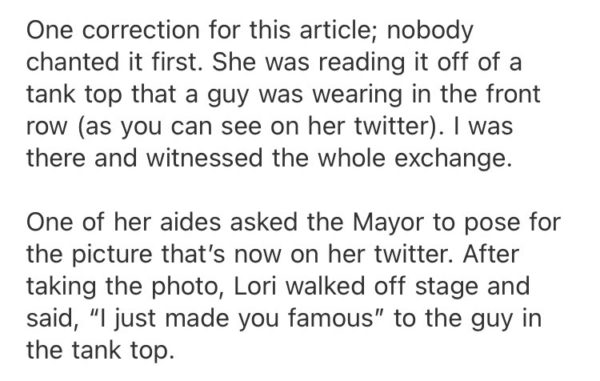 Mayor Lightfoot on Monday afternoon after the Tribune article and Pratt's tweet were active posted her take on Twitter:
I said what I said. pic.twitter.com/z4BXZ4Jj9Y

— Lori Lightfoot (@LoriLightfoot) June 28, 2022
House passes resolution demanding Brittney Griner's immediate release
Detained WNBA star's trial to begin on July 1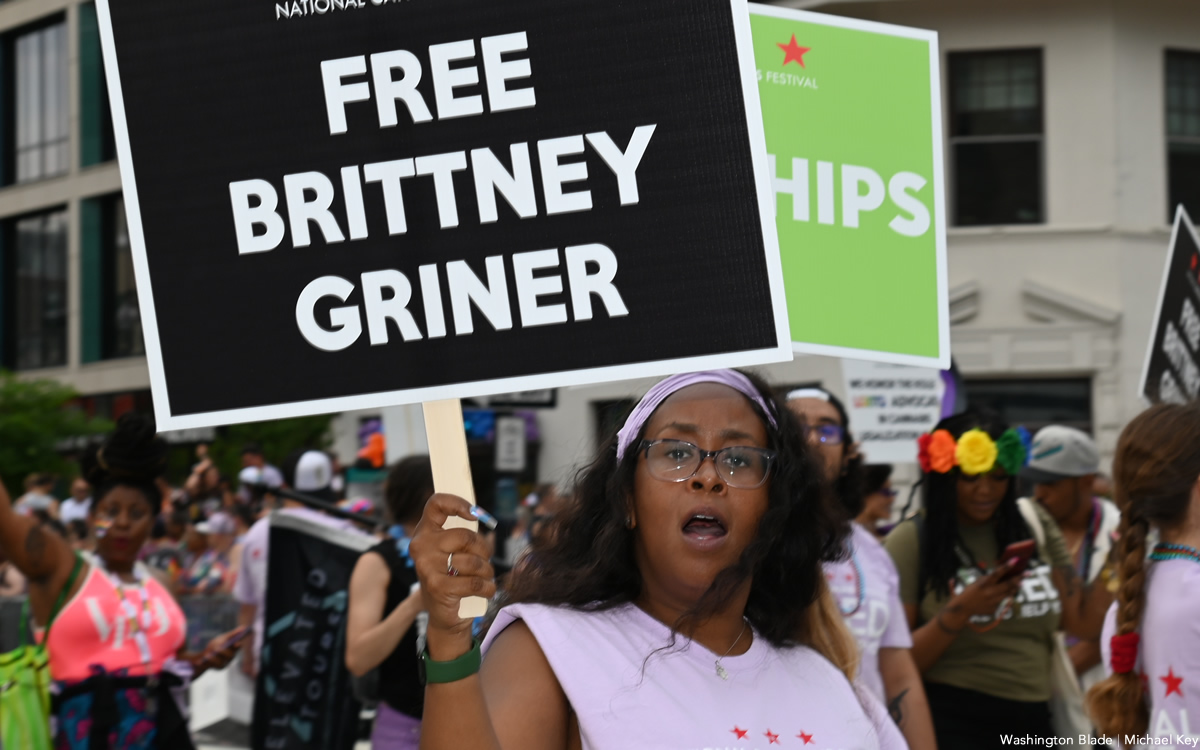 WASHINGTON — In a resolution passed on June 24 by the U.S. House of Representatives, lawmakers called on Russia to immediately release detained WNBA star Brittney Griner. 
Griner was first arrested in Russia in the days leading up to its invasion in Ukraine. Authorities have charged her with drug trafficking after claiming that she attempted to pass through Moscow's Sheremetyevo Airport while in possession of cannabis oil.
The House's resolution, introduced in May by U.S. Reps. Greg Stanton (D-Ariz.), Sheila Jackson Lee (D-Tex.) and Colin Allred (D-Texas), made multiple demands of Russia, including that the country "immediately release Brittney Griner," provide her with consular access and humane treatment and that the U.S. "raise the case of Brittney Griner and to press for her release" in all its dealings with the Russian government.
"This legislation insists on our embassy personnel having access to Ms. Griner and restates our commitment to freeing her now," Lee said in a statement after introducing the resolution. "We continue to pray for her family and we will continue to work together as three members of Congress, along with others, to spread the message that she is held wrongfully and must be freed now."
The resolution also expressed support for both Griner's family and for "all prisoners unjustly imprisoned in the Russian Federation."
Allred, a member of the House Foreign Affairs Committee, took to Twitter following the passage of the resolution.
"I'm proud the House has spoken in passing our resolution and calling for Brittney Griner's swift release," Allred wrote. "Every day an American is held abroad is a lifetime, and I will keep working with @POTUS to do all we can to bring home every American detained abroad."
Griner's WNBA team, the Phoenix Mercury, welcomed the House's passage of the resolution this past weekend.
"[Rep.] Stanton and many others are continuing to work with the White House, State Department and Brittney's family to secure her safe return home," the team wrote on Twitter.
The resolution comes after reporting revealed missteps on the part of the U.S. government in handling communication related to Griner's detention.
According to past reporting, the U.S. Embassy in Moscow failed to connect Griner with outside phone calls permitted by the Russian government when Griner's wife, Cherelle Griner, attempted to call her. Cherelle Griner reportedly called 11 times on June 18 on the couple's fourth anniversary but was unable to reach her wife due to what the State Department claimed to be a "logistical error."
While the resolution is being heralded by its supporters, it contains no provisions intended to enforce the House's demands for the release and humane treatment of Griner and others held by Russia. With less than one percent of criminal defendants in Russia being acquitted, it is unclear whether the resolution will do anything to persuade the country's courts to permit Griner's release.
Griner appeared in Russian court on Monday for a preliminary hearing prior to her trial that has now been scheduled to begin on July 1. It was also confirmed by Griner's attorney on Monday that her detention had been extended for six months pending her trial.
If convicted, she could face up to 10 years in prison.
"We must keep Brittney's case on the forefront and make clear to the White House that her release should be one of the highest priorities for our government," Cherelle Griner said in May.