Gus Kenworthy is single!
And Meghan McCain reportedly considers leaving 'The View'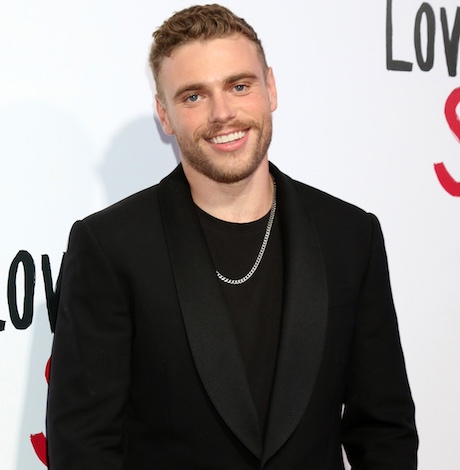 "My driver asked me if I went to the Pride parade yesterday. Why would I go? I knew I would see everyone there here tonight." — Barbra Streisand shares an anecdote during her recent concert in Hyde Park the day after London Pride.
Having watched nearly every episode of "LA Law" and countless hours of "Judge Judy," I consider myself somewhat of a legal expert. So, it is my unaccredited opinion that there is no precedent for retroactively applying the Fifth Amendment. And yet, that is what Kevin Spacey's accuser, Will Little, did last week. After cockily answering questions on the stand, Little was reminded that, should any of his statements prove to be false, he could face several charges, including a felony for tampering with evidence.  Suddenly a recess was called. I don't remember exactly how long it lasted, but I was able to find out that psycho Thomas killed Emma on "The Bold and the Beautiful." When we returned to the Nantucket courtroom, not only did Mr. Little refuse to answer any more questions – citing the Fifth Amendment right to not incriminate himself – he also asked that everything he had said earlier be stricken from the record. The judge then told the prosecutor that given that they suddenly had no evidence (i.e., the cell phone) and no witness (i.e., Mr. Little), they may want to reconsider proceeding with criminal charges lest he make the decision for them. The next hearing is scheduled for July 31, but I believe a decision will be forthcoming much sooner.
And now, time for a sad story, which I predict will make many of you happy. Gus Kenworthy and his beau Matt Wilkas have broken up. See? Aren't you conflicted?  You're like, "Aww…they made such a cute couple and they seemed so happy."  On the other hand, you're thinking, "Hmm…two really hot gay guys are suddenly single." I wish I had some dirt for you – or even rumors of a third party. For now, we rely on the official statement: "Gus and Matt are taking time apart. They love and support each other and remain close friends." Someone in the know says it happened at the end of June. That's Pride month for you – some relationships make it, some don't.
Several media outlets are reporting that Meghan McCain is considering breaking her contract and not returning to "The View" next season. The most shocking part of this story is the revelation that Meg only makes $1 million a year. That may sound like a lot of money, but it's peanuts by TV standards. ABC dismissed the rumor, saying, "The co-hosts and 'The View' have had an incredible season, and we expect them all back for an epic year ahead." It stands to reason that the panel will not play musical chairs during an election year. There has even been some speculation that Barbara Walters will be back for the election.
A pair of interesting priest stories came across my desk. First we heard about Father Pierre Valkering, who is a Catholic priest in Amsterdam. The controversy began when he published a memoir in which he talked about his past as a sexually active gay man. Obviously not an Earth-shattering revelation when it comes to Catholic priests. He spoke openly about going to gay sex clubs – in particular, "dark rooms." Then during his priest days, he became addicted to gay porn. Despite all of this being in the past, the Amsterdam Peace Church dumped him. Father Pierre wasn't surprised. "It is clear that with this book I am going on particularly slippery ice, or even a minefield."
Should Pierre be considering a change of profession, he may want to consider becoming a gay porn actor. Scoff if you must, but he wouldn't be the first ex-priest to make this transition. Norm Self has appeared in four gay porn films since his retirement in 2017. Oh, did I neglect to mention that he's 85 years old? I think he's outlived a cougar and could possibly be considered a tyrannosaurus rex! He went public about his vocation in the documentary, "On The Game: The Sex Business." He came to the decision pretty matter-of-factly. "We are going to have sex anyway, so why not make it a liberating and bonding experience instead of hiding it away in the shadows?"
Our "Ask Billy" question concerns a summer replacement. Jed in San Francisco writes, "The star of 'Blood & Treasure' is really hot. Where did he come from? Do you have any photos of him naked?"
That would be Matt Barr, who I think of as a good-looking Bradley Cooper.  If that interests you, read on Macduff. The young Mr. Barr was born a day after moi (well, a day and a couple of decades). And like me, he's blond-ish. He's scruffier and buffer and certainly not opposed to showing off his impressive physique. Perhaps you've seen him in "Hellcats" or "Harper's Island" – which don't ring any bells with me. Well, they say a photo is worth a thousand words. Since we're well over that limit, we'll simply post some photos of Matt Bare…eh, Barr. Well, both. You see, he showed quite a bit in the film "Ten Inch Hero" – let's just say the title pretty much says it all.  If that whets your appetite, check out BillyMasters.com.
By the time you read this, I'll be off on my regularly scheduled summer sojourn to parts unknown. Unlike Anthony Bourdain, I fully intend to come back alive. In the meantime, keep checking www.BillyMasters.com – the site that's all the rage in the rectory. If you have a question, send it to [email protected] and I promise to get back to you before I plead the Fifth.  Until next time, remember, one man's filth is another man's bible.
Ellen Degeneres sits down with NBC's Savannah Guthrie
Ellen chats with Savannah Guthrie on Today about her leaving daytime television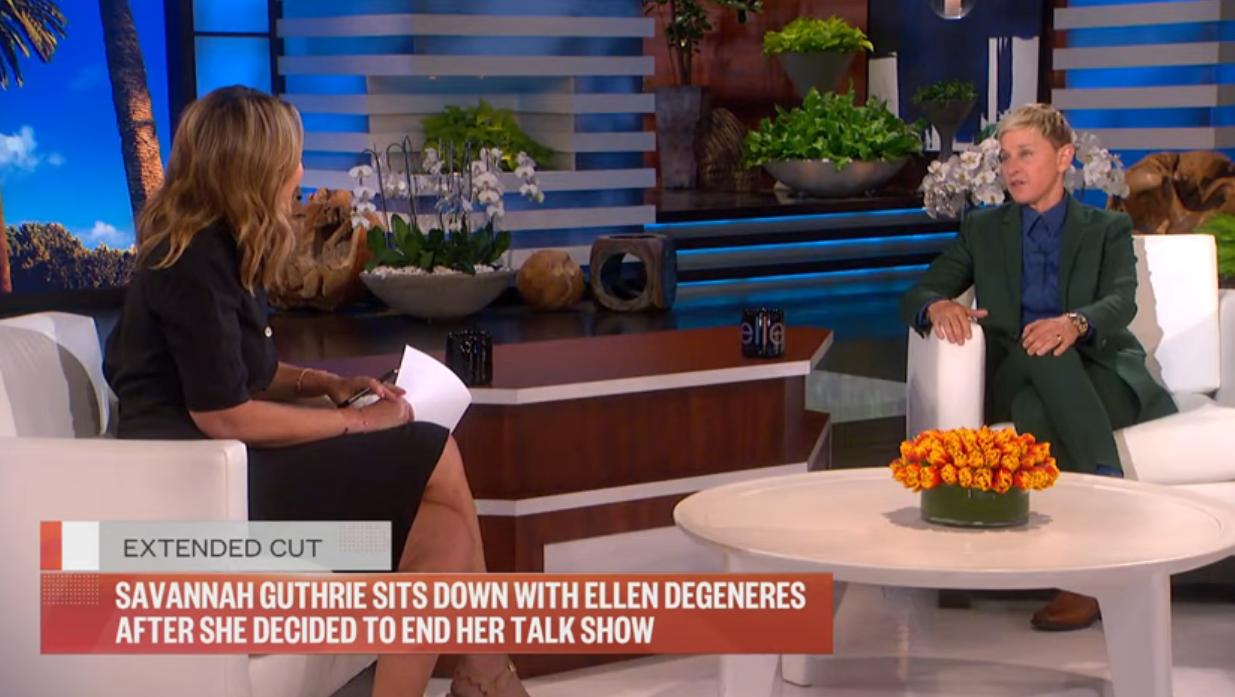 BURBANK – Ellen DeGeneres announced yesterday that she will end her talk show after next season. NBC's Savannah Guthrie speaks with DeGeneres Friday about the decision, which comes 10 months after DeGeneres faced accusations of allowing/running a toxic workplace.
WATCH:
Ellen discusses her departure with Oprah Winfrey
The two powerful women television celebrities shared how each came to the decision for their shows to end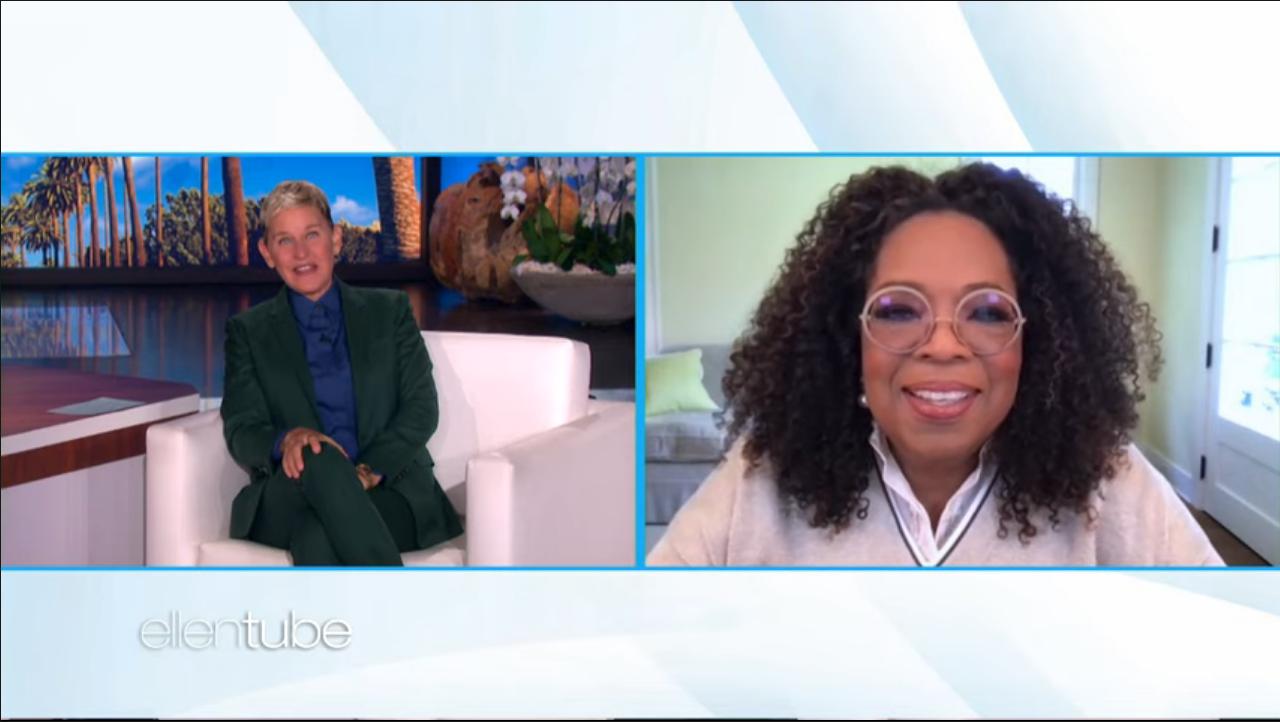 BURBANK – After Ellen DeGeneres announced she would be ending her talk show with Season 19 this week, she had a discussion with invited special guest Oprah Winfrey on Thursday, whose iconic talk show wrapped in 2011 after 25 seasons.
The two powerful women television celebrities shared how each came to the decision for their shows to come to an end, and Winfrey divulged what she misses about her show, and DeGeneres revealed what she will miss about hers.
Winfrey also talked about her new Apple TV+ mental health docuseries "The Me You Can't See," which she co-created and executive produces with the Duke of Sussex, Prince Harry.
WATCH:
Instagram unveils pronouns for its users to define themselves
Recognition and respect of our pronouns can make all the difference for our health and wellbeing especially to LGBTQ youth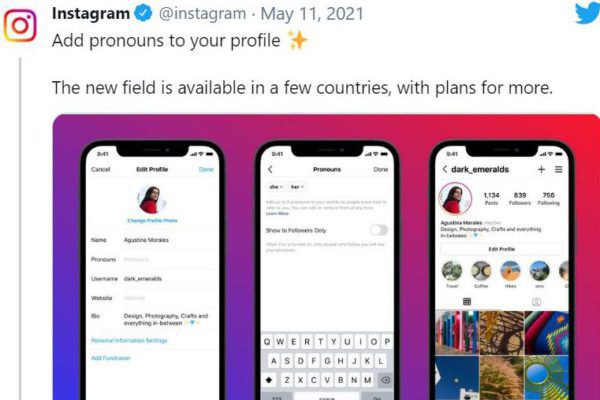 PALO ALTO, CA. – Instagram rolled out a new feature for its platform users in the U.S., U.K., Canada and Australia Tuesday with "plans for more" in other countries the social media giant said. Users will now be able to select their preferred profile pronoun from he/him, she/her and they/them. Once selected, the pronoun preference will appear in small gray letters next to their username.
LGBTQ social media influencers and others including LGBTQ+ advocacy groups have embraced the change in multiple threads on Twitter and on the Instagram platform.
"Pronouns matter, and adding inclusive pronouns to a contact form is more than just a demonstration of allyship," GLAAD president and CEO Sarah Kate Ellis said in a statement sent to NBC's TODAY show in January after the White House updated its contact form on its website to include gender-inclusive pronouns and prefixes.
"Research has shown that recognition and respect of our pronouns can make all the difference for our health and wellbeing — especially when it comes to LGBTQ youth," Ellis said.
A poll conducted last summer by The Trevor Project, an LGBTQ suicide prevention and crisis intervention organization, found that 1 in 4 LGBTQ youth use pronouns or pronoun combinations that fall outside of the binary construction of gender.
Although 75% of youth use either he/him or she/her exclusively, 25% of LGBTQ youth use they/them exclusively, a combination of he/him, she/her, or they/them, or neopronouns such as ze/zir or fae/faer.
Nearly two-thirds of LGBTQ youth who use pronouns outside of the binary opt to use combinations of he/him, she/her, and they/them. This included pronoun usage such as "she and they" or "he and they," as well as using "she, he, and they" to express the nuances of their gender.
ICYMI: now you can add pronouns to your profile💜

Add up to 4 pronouns and edit or remove them any time. You can also choose to display pronouns to only people who follow you. pic.twitter.com/KRc76qm5vZ

— Instagram (@instagram) May 12, 2021