Gay 'Elm Street' actor takes charge of his narrative in new doc
Patton revisits controversy over homoerotic camp of 'Freddy's Revenge'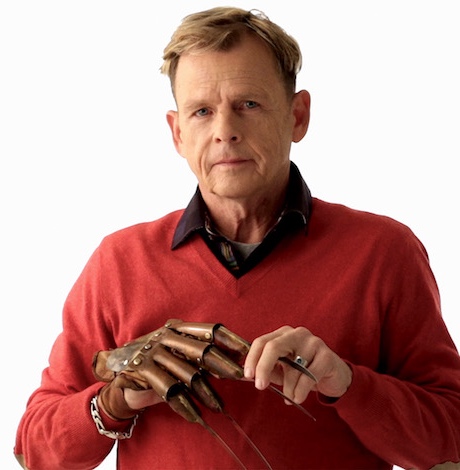 When Mark Patton landed his first leading role in a major motion picture, he believed his dream of becoming a movie star was really coming true.
That motion picture was 1985's "A Nightmare On Elm Street 2: Freddy's Revenge," and instead of being launched, his career was destroyed.
Now, Patton is returning to the big screen – as himself, this time – with the documentary "Scream, Queen: My Nightmare On Elm Street," which tells the story of how his "big break" became a controversial flash point for Hollywood homophobia and drove him away from the industry for 30 years.
Directed by Roman Chimienti and Tyler Jensen, it explores Patton's experiences while also examining how "Revenge" was branded as "the gayest horror movie ever made." It then goes on to follow Patton – now 62 – as he embarks on a quest to confront David Chaskin, the "Freddie's Revenge" screenwriter, who originally claimed not to have intended a queer subtext and implied that it was Patton's performance that introduced that element into the film.
Talking to the Blade ahead of the documentary's Outfest screening, Patton explains that he initiated the project because he felt it offered a valuable window on hidden gay history. 
"This was not old Hollywood," he says. "The tropes that existed in the '30s, '40s and '50s were not the same.  This was after the 70s, there had been a liberation. We were beginning to break through. Then HIV/AIDS arrived, and that ended that, very quickly."
As the sequel to one of the most successful horror films of its era, "Freddy's Revenge" was a hit, financially speaking; but in 1985, with the AIDS crisis in full bloom, many audiences were uncomfortable with what they perceived as an overtly "gay" subtext. Patton's character, a teenager possessed by the spirit of murderer Freddy Krueger, essentially assumes the role of the "last girl." His screams are noticeably feminine, and the script is peppered with unabashed double entendres ("He's inside me, and he wants to take me again!"); to make matters worse, he is subjected to a series of homoerotic scenarios, including sequences in a locker room shower and a leather bar, that make the movie's queer undercurrent impossible to ignore.
In an early display of toxic fan culture, the movie was denounced by many viewers. Patton – who was himself gay and suddenly at the center of a controversy that put his private life under scrutiny – soon found the homophobic environment of the movie industry had become too much for him. He turned his back on Hollywood and disappeared for nearly three decades.
Then, in the new millennium, "Freddy's Revenge" enjoyed a reassessment from fans and critics, claiming its "gayness" as a campy badge of honor. In 2010, Patton – who had by then been living in Mexico for years, working as an interior designer and artist – was invited to participate in a documentary about the "Elm Street" franchise (2010's "Never Sleep Again").  At that point, says Patton, he "had no idea" the movie was now being embraced.
He began traveling to horror conventions, meeting with fans and signing autographs. It was at these events, where he encountered both enthusiastic welcome and still-festering homophobia, that he realized it was important for him to take control of his own narrative and set the record straight about what happened.
In the early '80s, he explains, things had gotten easier for gay people in Hollywood. "I was in a position as a film star where I could have a private life, and a public life," he says. "You could have both, you just had to learn to put those things together."
That relative freedom was over when AIDS came along.  "It was no longer acceptable.  You just had to disappear. You just didn't talk about it."
"And then, after 1985, you just never shut up again," he quickly adds. "It was too important. The death of a whole generation of people was more important than making a movie.  At least it was to me."
Patton believes the setbacks of that time may have felt like a crushing blow, but that they were ultimately a catalyst for change because people were fighting for their lives.
"It was painful," he acknowledges. "It was hideous, but I don't think gay marriage would have happened so quickly without HIV."
"Scream, Queen" brings much of this to the surface as it tells Patton's story, underscoring his intent to make a film that educates queer audiences about their history.
"I have a good sense of humor, but I'm deadly serious about this stuff," he says, "because I don't think that young people really quite understand what they're dealing with here.  I'm cynical enough at this point in my life to think, 'What if the protease inhibitors stop working?  What if they're only good for 20 years, and then the virus mutates?  What if this all happens again?"
"The same thing applies to the things that are happening politically in this country," he continues. "There's a wave going on right now, and unless you're really tuned in and you're paying attention, you say, 'Oh you're exaggerating, you're making too much of this.'  And that's the thing that people said to Larry Kramer, and those guys, in the 1970s and 80s – 'You're making too big a deal out of this, we're fine.'  I think it's better to be cautious."
Still, he adds that it's important to "keep your eye on history and also celebrate the victories you are having right now." He cites the story of Connor Jessup, a young actor ("American Crime") who recently came out as gay for his 25th birthday.  "He just decided it was time," beams Patton. "I'm so inspired by that. I love that it's happening. It's a wave – and it will really break when the first person becomes a movie star being out from the very beginning, and not only after achieving success."
As for his own achievements, Patton's rise and fall in Hollywood was only the beginning of a long personal journey, in which he faced not only shame and hurt over his movie experience but dire challenges to his physical health; ultimately, he emerged from those struggles transformed, more deeply spiritual, and able to revisit the events which cast such a shadow over his life in order to seek closure.
In the process of making "Scream, Queen," did he find it?
"I found it within myself," he says, withholding further detail in order to avoid spoilers. "I'm looking forward to putting all of this aside, to be honest," he admits.  "It's been a long journey for me."
In the meantime, he's looking forward to this weekend, when the documentary screens at the Chinese Theatre in Hollywood as part of Outfest. Patton will be there, reuniting on the red carpet with other members of the "Freddy's Revenge" cast. No doubt, it will be a hot ticket.
For tickets and more information, visit the Outfest website.
For better and for worse, Oscar makes history again
The biggest queer moment of the night was Ariana DeBose's historic win as the first out woman to win the Oscar for Best Supporting Actress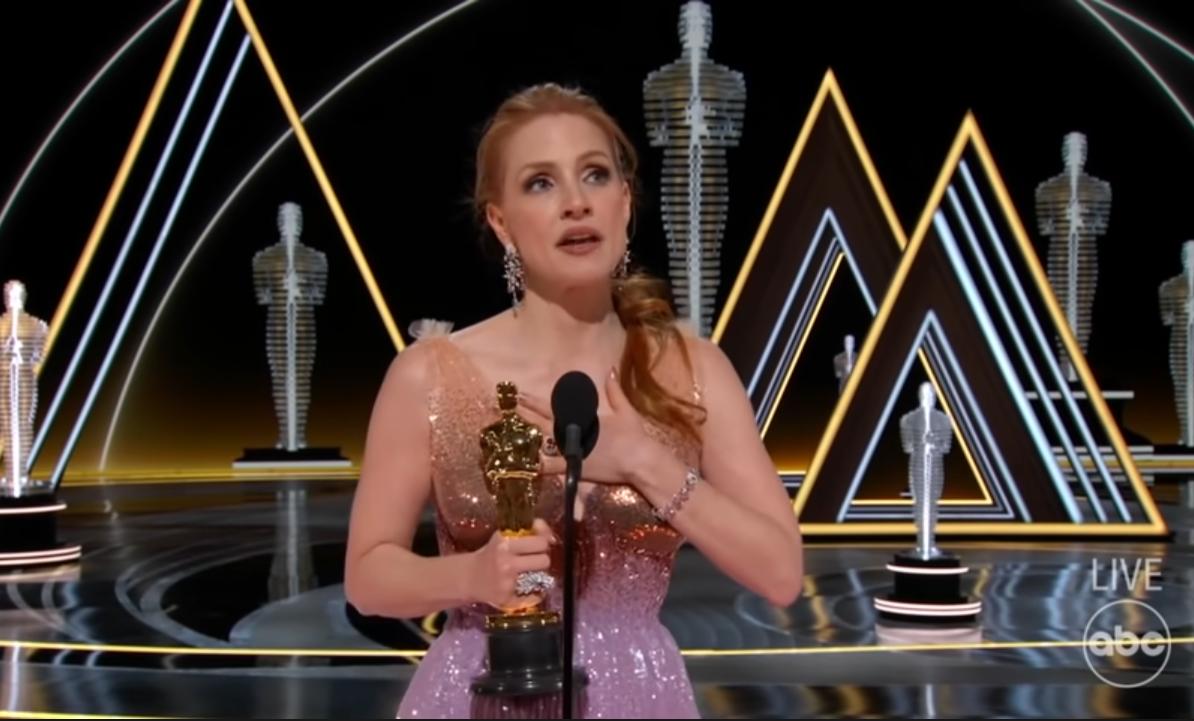 HOLLYWOOD – By the time you read this, the biggest moment from this year's Oscars will already be old news – but before we can move on to a discussion of what the wins and losses reveal about the state of LGBTQ+ representation, inclusion, and acceptance in the Hollywood film industry, we have to talk about it anyway.
When Will Smith stepped up onto that stage at the Dolby Theatre to physically assault Chris Rock – a professional comedian, doing the job he was hired to do in good faith that he would be safe from bodily harm while doing it – for making an admittedly cheap and not-very-funny joke, it was a moment of instant Oscar history that overshadowed everything else about the evening.
There's been enough discussion about the incident that we don't need to take up space for it here – tempting as it may be – other than to assert a firm belief that violence is never a good way to express one's disapproval of a joke, especially during a live broadcast that is being seen by literally millions of people.
Smith, whether or not he deserved his win for Best Actor, succeeded only in making sure his achievement – which could have been a triumphant and historic moment for Black representation in Hollywood, not to mention an honorable cap for his own long and inspiring career – will be forever marred, and the palpably insincere non-apology that replaced what could otherwise have been his acceptance speech was only a textbook example of putting out fire with gasoline.
Yet that polarizing display also allows us a springboard into the much-more-important subject of queer visibility in the movies, thanks to another Smith-centered controversy (and there have been so many, really) from the early days of his career that sheds a lot of light on the homophobic attitudes of an industry almost as famous as playing to both sides of the fence as it is for the art it produces.
Back in 1993, riding his success as a hip-hop artist-turned actor and springboarding from his "Fresh Prince of Bel-Air" fame into a movie career, Smith appeared in the film adaptation of John Guare's critically-acclaimed play "Six Degrees of Separation," playing a young con artist who preys on a wealthy Manhattan couple (played by Donald Sutherland and Stockard Channing), convincing them to give them money and even move into their home before they eventually discover the truth after coming home to find him in bed with a male hustler.
Unsurprisingly (it was 1993, after all), some of the play's homosexual content was "softened" for the film version, but Smith was still called upon to perform in a scene depicting a kiss between himself and co-star Anthony Michael Hall. After initially agreeing, he abruptly changed his mind (due to advice from friend-and-mentor Denzel Washington, who warned him that kissing a man onscreen could negatively impact his future career) and refused to do the kiss, necessitating the use of camera trickery to accomplish the scene.
Decades later, Smith expressed regret at the choice, saying it was "immature" and that he should have gone ahead with the kiss – but the story nevertheless provides some insight about the pressure placed on actors in Hollywood to appear heterosexual for their audiences, no matter what.

Despite advancements, that pressure continues today – and Smith, whose unorthodox and publicly rocky marriage already has put him under an arguably unfair microscope, has also been alleged (most notoriously by trans actress Alexis Arquette, who made controversial comments about the couple shortly before her death in 2016) to be participating in a sham marriage in an effort to conceal both his own and his wife's queer sexuality, may well have been feeling it when he was moved to assert his masculinity at the Academy Awards.
True or not, such rumors still have the potential for ruining careers in Hollywood; and while it may be a facile oversimplification to assume that homophobia was behind Smith's ill-advised breach of decorum, it's nevertheless a topic that goes straight to the heart of why the Academy, even in 2022, has such an abysmal track record for rewarding – or even including – openly queer actors on Oscar night.
Granted, things have improved, at least in terms of allowing queerness to be on display at the ceremony. On Sunday night, out Best Actress nominee Kristen Stewart attended with her fiancée, Dylan Miller, with the couple sharing a public kiss on the red carpet as they arrived for the festivities; the trio of female hosts – which included out woman of color Wanda Sikes alongside fellow comedians Amy Schumer and Regina Hall – called out Florida's "Don't Say Gay" bill with a defiant joke during their opening presentation.
Jessica Chastain – who won Best Actress for playing unlikely LGBTQ ally and AIDS advocate Tammy Faye Baker in "The Eyes of Tammy Faye" – made an emotional speech decrying anti-LGBTQ legislation and advocating for all people to be "accepted for who we are, accepted for who we love, and to live a life without the fear of violence or terror."
Numerous participants in the evening, whether male or female, queer or straight, took the opportunity to push gender boundaries with their couture for the evening (thanks for that, Timothée Chalamet). Elliot Page, joining Jennifer Garner and JK Simmons for a "Juno" reunion, became the first trans man to be a presenter at the Academy Awards. Finally, two beloved queer icons shared the stage for the evening's finale, as Lady Gaga was joined by wheelchair-bound Liza Minnelli, frail but full of obvious joy at being there, to present the award for Best Picture.
The biggest queer moment of the night, of course, was also one of the first: Ariana DeBose's historic win as the first out woman to win the Oscar for Best Supporting Actress. Accepting the award (for which she was considered by far the front-runner), De Bose proudly highlighted her queerness alongside her other intersecting identities, saying "You see an openly queer woman of color, an Afro-Latina, who found her strength and life through art. And that is, I think, what we're here to celebrate."

The evening's other queer nominees did not fare so well. "Flee," the Danish documentary about a gay Afghan refugee's escape from his homeland as a teen, made history by scoring triple nominations as Best Documentary Feature, Best International Feature, and Best Animated Feature, but it went home empty-handed. Stewart – the only other openly queer acting nominee – lost to Chastain for Best Actress, and the divisive but queer-themed "Power of the Dog" lost its bid for Best Picture to "CODA," as well as all of its multiple acting nominations – though its director, Jane Campion, already the first woman to be nominated twice for the Best Director Prize, became the third woman to actually win it.
Of course, the Oscar, like any other award, should be bestowed upon the most deserving nominee regardless of sexuality, gender, or any other "identity" status, and it seems unreasonable to expect all the queer nominees to win – though some might feel a little reparative favoritism wouldn't necessarily be a bad thing when it comes to balancing the scales. Even so, nobody has a chance to win if they're not even nominated, and that's where Oscar has repeatedly and persistently fallen short.
According to a recent report from Professor Russell Robinson, Faculty Director of Berkeley Law's Center on Race, Sexuality & Culture, analysis of more than half a century of Academy Award acting nominations reveals that out of 68 nominations (and 14 wins) for performers playing LGBTQ roles, only two nominees – neither of whom went on to win – were LGBTQ-identified in real life.
While actors like Tom Hanks ("Philadelphia"), Sean Penn ("Milk"), Penélope Cruz ("Parallel Mothers" and "Vicky Cristina Barcelona"), and the late William Hurt ("Kiss of the Spider Woman") garnered career-boosting acclaim along with their Oscars for playing queer characters, there are no equivalent success stories for queer actors playing straight roles – indeed, only eight openly queer performers have gotten a nomination for ANY role, queer or otherwise, in the entire history of the Oscars, and no transgender performers have ever received one at all.
While one might believe statistics like this are at least beginning to change, bear in mind that both of Benedict Cumberbatch's two Oscar nods so far were for playing gay men, including this year's "Power of the Dog" (the first was for playing real-life queer hero Alan Turing in "The Imitation Game").
The topic of whether straight actors playing queer characters is appropriate at all is of course a hotly-debated one, with reasonable arguments – and queer voices in support of them – on both sides. We won't attempt an in-depth examination of that issue here, but what is obvious even without the above statistics is that the Academy – or rather, looking at it from a wider scope, Hollywood itself – has a deeply-ingrained prejudice against queerness, regardless of how loudly it proclaims itself to be an ally.
Yes, progress has undeniably been achieved, especially within the last few years; the strong showing of films like "Moonlight," "Call Me By Your Name," "Bohemian Rhapsody," and other LGBTQ-oriented titles on recent Oscar nights has gone neither unnoticed nor unappreciated.
Yet the Academy – as well as the industry it represents – has a pattern of responding to criticism over its inclusiveness in half-measures. It takes more than a hashtag to end sexual harassment of women in the workplace, no matter how many times it's flashed on the screen during an awards show, and it takes more than a token nomination every few years to give an underrepresented population a fair place at the table, too.
This year's ceremony was not without its missteps. The choice to bump awards from the broadcast for time while simultaneously devoting minutes to a James Bond tribute or a performance of a song ("We Don't Talk About Bruno" from Disney's "Encanto") that wasn't even nominated; accompanying the annual "In Memoriam" tribute to the year's dearly departed with a choreographed dance and vocal performance; the insensitivity of rushing some winners (like "Drive My Car" director Ryusuke Hamaguchi, accepting when his film won for Best International Feature) to finish their speeches while letting others continue uninterrupted; these and other ill-considered decisions had already blemished the show before "the slap heard 'round the world" ever happened.

Nevertheless, this Oscar show felt more authentic than many in recent memory. There was a raw, unpredictable quality to it, perhaps rooted in the Academy's controversial choice to relegate several "lesser" awards to a pre-show presentation, that manifested itself in the uncomfortable response of the audience to the often sharp humor of hostesses Sikes, Schuman, and Hall – who mercilessly skewered Hollywood's say-one-thing-do-another approach to sexism, racism, homophobia and more throughout the show, often with visible apprehension over how their jokes might land.
Nervousness notwithstanding, their presence and their comedic calling-out of industry hypocrisy, along with the willingness of the celebrities in the house to laugh about it, was an element that lifted the proceedings enough to make them not only bearable, but sometimes even enjoyable.
That doesn't mean the Academy can rest on its laurels. While it's become common for their awards show – and all the others, for that matter – to serve as a kind of celebrity roast, where jokes are made and laughed at about the industry's hot-button issue of the day, the persistent problems in Hollywood can't be corrected just by allowing its workers to blow off steam by making fun of them once a year.
The film industry thinks that by going along with self-mocking humor about its own misogyny, racism, and homophobia, it gets a pass to continue ignoring the growing demand from the public to eliminate those same toxic ingredients from its standard recipe.
Perhaps the Smith incident, based as it seems to have been in a show of masculine dominance, will prompt some soul-searching within the entertainment community over its own rampant hypocrisy. Let's hope so, because if the Academy Awards are ever to be truly inclusive in their representation of every segment of our society, no matter who they are or who they love, that's something that has to happen first in the movies their prizes are meant to honor.
We've come a long way, to be sure, but we're not there yet.
******************
Jessica Chastain Accepts the Oscar for Lead Actress: