There was an uglier time in America than now
Three decades ago, Rock Hudson's AIDS death was a line of moral demarcation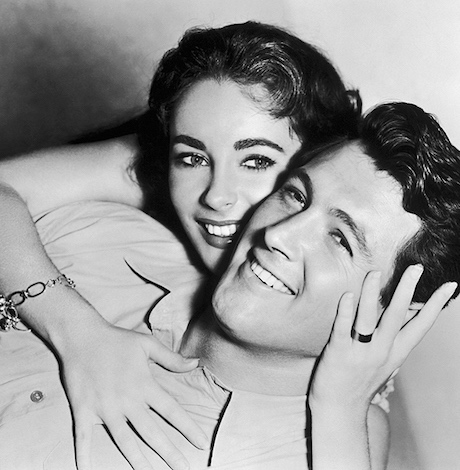 To many Americans, racism is not partisan, nor is it a special interest issue or ideology. At least since the signing of the 1964 Civil Rights Act, racism and its spawn have been anathema to American values. Until now. President Donald Trump's xenophobic and racist tweets targeting four women of color duly elected to the U.S. Congress – and his backing by the Republican Party – has thrown a splitting axe into an already divided country. And with the 2020 elections already in full swing, the stark political weaponization of racism will only made America uglier.
The LGBT community has seen this before—three decades ago when "good people" deliberately ignored the mysterious illness devouring the gay community. It wasn't until July 25, 1985—three years after the Centers for Disease Control announced the burgeoning epidemic that would become known as HIV/AIDS—that America took notice after Rock Hudson's French publicist confirmed that the one-time Hollywood "heartthrob" had AIDS.
"At first, when case numbers were small, America ignored AIDS. Next, it was pigeonholed as a 'gay disease,' important only to 'those' people. There was no sign of a compassionate response," Dr. Michael Gottlieb wrote in a June 2011 essay for the blog LGBT POV. It was his article, written with out gay Dr. Joel Weisman, about a mysterious new disease in five gay men in the L.A. area that the CDC published on June 5, 1981. Rock Hudson was Gottlieb's patient.
"Before Rock Hudson, the media did not consider AIDS to be a legitimate news story deserving coverage. The disclosure of his AIDS diagnosis changed all that," Gottlieb wrote.
The pioneering HIV/AIDS doctor cited gay journalist Randy Shilts, who wrote in "And The Band Played On" that "Rock Hudson riveted America's attention upon this deadly new threat for the first time, and his diagnosis became a demarcation that would separate the history of America before AIDS from the history that came after."
While Hudson's announcement yielded some compassion, it also made everyday people even more afraid of gays. They didn't want to catch AIDS. There was no cure. Buff gay men would shrivel up, sprout purple spots of deadly KS, develop cancerous white thrush in the mouth, go blind or have HIV breach the blood-brain barrier, spew up or shit out whatever medication venom they couldn't keep down and if they had any energy at all, would painfully shuffle around carting an IV pole in an act of defiance against the death taking their lives by inches and seconds.
Ironically, Hudson had been diagnosed with HIV on June 5, 1984, three weeks after attending a state dinner in his friend Ronald Reagan's White House. Reagan called Hudson when the actor was in a Paris hospital desperately seeking a cure — but Reagan failed to even mention AIDS until many years later pressed by their mutual friend, Elizabeth Taylor.
AIDS Project Los Angeles, which started in a small room with a helpline phone at the LA Community Services Center, seized the moment and created a Hollywood benefit entitled "Commitment to Life." Hudson sent a telegram to that September event, attended by numerous Hollywood stars. "I am not happy that I am sick. I am not happy that I have AIDS. But if that is helping others, I can at least know that my own misfortune has had some positive worth," he wrote.
But it was actually another fundraiser organized by APLA (now APLA Health) that enabled people from all walks of life to show their support for people with AIDS. On July 28—three days after Hudson came out about his AIDS diagnosis—APLA held its first AIDS Walk Los Angeles.
The overwhelmed organization hoped to raise $100,000. But 4,500 walkers showed up at Paramount Studios in Hollywood, raising $673,000 and inspiring regular people to get involved in fighting HIV/AIDS.
"AIDS may not be in the headlines as much as it used to be," Craig E. Thompson, CEO of APLA Health, who has been HIV-positive since 1985, tells the Los Angeles Blade. "HIV and AIDS are still very real in Los Angeles County where more than 60,000 individuals are living with HIV, and unfortunately, around 1,500 people are diagnosed each year."
Thompson thinks AIDS Walk Los Angeles – which has raised $88 million since its inception – has endured because of its importance to the community. 
"This is a chance for individuals who lived through the height of the epidemic to walk in memory of the friends and loved ones they have lost," Thompson says. "It's a chance for people to give back to the community by raising critical funds to support their community. It's an opportunity for young people to fight a disease that has been omnipresent their entire lives. It's also a chance for people to come together to celebrate life and the very real possibility that we can see an end to one of the greatest epidemics in our lifetime."
There's another epidemic in the country right now, spread by a president infected by cruel, toxic inhumanity. It will be interesting to see if the public response is as courageous as those who turned out on July 28, 35 years ago, to stand up to AIDS. 
To register for the 35th annual AIDS Walk Los Angeles on Oct. 20, visit aidswalkla.org.
WeHo Arts unveils new holiday street pole banner by Sophie Morro
The city has also installed annual holiday lights on street poles and around trees lining Santa Monica Boulevard to make the city festive

By Paulo Murillo | WEST HOLLYWOOD – The annual holiday street pole banners went up this week throughout the city of West Hollywood. The City's WeHo Arsts unveiled the new holiday artwork by artist Sophie Morro along Santa Monica Boulevard, San Vicente Boulevard, and Melrose Avenue.
A total of 29 of the new banners were produced this year and will become part of the annual collection of holiday street pole banners on display in WeHo to celebrate the holidays. Banners include past holiday artwork by Shag (Josh Agle) and Mosa Tanksley.
The city has also installed annual holiday lights on street poles and around trees lining Santa Monica Boulevard to make the city festive around the holiday and New Year's celebrations.
Sophie Morro is an artist based in Los Angeles. Her oil paintings are largely informed by an autobiographical narrative with nods to spirituality, dreams and the otherworldly. Visit sophiemorro.com to learn more about the artist.
In April, 2022, the City of West Hollywood Arts Division made a call seeking a visual artist to provide artwork for the city's annual winter / holiday card and street pole banner display. The deadline to submit their work to WeHo's Performing Arts and Cultural Affairs Subcommittee was May, 2022.
The new artwork will also be used on the City's annual end of year Winter / Holiday card, social media promotions along with the printed street pole banners. Artists were invited to submit existing work samples to demonstrate their style and technique.
The Request for Qualifications was open to artists who live in California. Artists who live in
West Hollywood and artists of color, women, artists with disabilities, and LGBTQIA+ artists
were highly encouraged to apply. The artists who applied will remain eligible to be selected as semi-finalists for 3 calendar years without needing to reapply.
The City of West Hollywood's Arts Division and Arts and Cultural Affairs Commission believe
that all people in the City of West Hollywood have the right to celebrate and engage in meaningful and relevant arts and cultural experiences.
Each member of the community should have access to the arts which reflect and nurture individual identities, affirm personal value, and foster belonging in the community. The right to participate freely in the cultural life of the community is recognized as a basic human right.
The Division and Commission's definition of diversity includes all ways in which people
differ, including but not limited to, race, ethnicity, gender, socioeconomic status,
education, age, gender identity, gender expression, sexual orientation, ability,
geography, citizenship status, religion, language, physical appearance, and the
intersection of these various identities.
*******************************
Paulo Murillo is Editor in Chief and Publisher of WEHO TIMES. He brings over 20 years of experience as a columnist, reporter, and photo journalist.
The preceding article was previously published by WeHo Times and is republished with permission.