Gilead hit with more lawsuits over harmful side effects of AIDS drug
AHF seeks $10 billion fund to compensate patients injured by TDF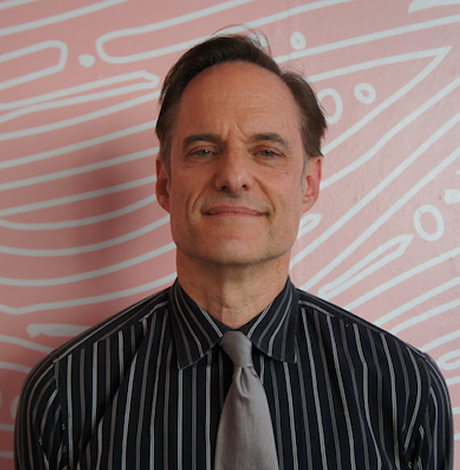 Another two lawsuits were filed last week in California against the U.S. pharmaceutical company Gilead Sciences, Inc. by several dozen patients who claim the company withheld from the market for more than a decade a drug for treating HIV that it knew was safer and more effective than the drug it promoted during that period.
The two personal injury lawsuits accuse Gilead of intentionally continuing to promote the HIV medication tenofovir disoproxil fumarate (TDF), which was known to cause serious kidney and bone damage, so it could profit from the drug before its patent on the medication was to expire in 2015.
At the same time, the lawsuits charge, Gilead withheld from the market a far safer version of the drug called tenofovir alafenamide (TAF), which it knew would more effectively treat HIV without causing any of the serious side effects caused by TDF.
The lawsuits charge that many patients taking one of five Gilead HIV drugs for which TDF was a key component needlessly suffered debilitating and sometimes fatal kidney and bone damage as well as damage to their teeth. Also adversely impacted by TDF, the lawsuits claim, were HIV-negative people taking the Gilead drug Truvada, which contained TDF, as part of the HIV prevention regimen known as PrEP.
In response to these and as many as a dozen or more similar lawsuits filed by HIV patients and PrEP users in state and federal courts in California over the past two years, the AIDS Healthcare Foundation on Monday called on Gilead to create a $10 billion fund "for victims harmed by its TDF-based drugs."
Michael Weinstein, executive director of AHF, the nation's largest AIDS advocacy and HIV/AIDS patient care organization, said a large compensation fund would benefit both Gilead and the more than 1,000 patients that are plaintiffs in the multiple lawsuits against Gilead over the TDF issue.
"We had two goals in putting this out," said Weinstein. "One was to underline the significance of the liability that they are facing based on their conduct," which could amount to billions of dollars, he said referring to Gilead.
"And second of all is simply to plant the idea in Gilead's mind that ultimately the best resolution of this is to compensate the people who were harmed," Weinstein said.
"For years, Gilead represented its TDF-based medications as safe and effective, misleading Plaintiffs, their doctors, and the medical community into believing that no safer alternative design existed that would have saved Plaintiffs from TDF's dangerous effects," says one of the two lawsuits filed July 12 in Alameda County, Calif., Superior Court.
"Indeed, it was Gilead that discovered and helped develop the safer design around the same time it developed TDF in the mid to late 1990s," the lawsuit says. "Gilead, however, shelved TAF, the safer design, in 2004. Gilead marketed and sold only the dangerous and less effective design – TDF and TDF-based combination pills – for approximately 15 years," the lawsuit continues.
"Then, when its monopoly on those TDF drugs was about to expire, Gilead sought and received approval from the U.S. Food and Drug Administration to sell, and market TAF-based drugs, allowing it to extend its exclusivity on tenofovir and keep its HIV drugs branded and priced high to increase its profits," the lawsuit says.
A spokesperson for Gilead Sciences didn't immediately respond to an email and phone message from the Blade asking the company to comment on this and other similar lawsuits filed against it during the past two years over the TDF and TAF drug allegations.
Gilead's attorneys disputed the allegations that the company failed to adequately alert patients and doctors of the adverse side effects of TDF in a July 10 motion filed in the U.S. District Court for the Northern District of California in a motion calling for the court to dismiss yet another lawsuit filed against it over the TDF-TAF issue.
That case, Adrian Holley, et al vs. Gilead Sciences, Inc., was filed in March 2018 and is one of several TDF-related cases filed against Gilead in federal court in California.
In its motion to dismiss, Gilead argues that plaintiffs have failed to provide sufficient evidence that "newly acquired information" surfaced to that would have allowed Gilead to "strengthen warnings contained in TDF medication labeling after 2008."
Gilead has stated in the past it has included warnings about possible harmful side effects of TDF for people who have a history of kidney or bone related ailments. The lawsuits, however, have charged the company with failing to issue an alert that TDF could cause serious kidney and bone damage for people who did not have a history of kidney or bone related problems.
'Plaintiffs still have not alleged, inter alia, facts supporting when they or their doctors were exposed to any alleged misrepresentations, what misrepresentations they or their doctors were exposed to, or if or how their or their doctors' conduct changed based on any such misrepresentations, as required by the Federal Rules of Civil Procedures 8(a) and 99(b)," Gilead attorneys state in their motion to dismiss the federal lawsuit.
The motion to dismiss makes no mention of the other key allegation in this and the other lawsuits – that Gilead withheld the release of the safer HIV drug TAF to enable it to reap its profits from TDF until its patent on that drug expired in 2015.
The lawsuit filed on July 12 in Alameda County, entitled Gary Smith, et al vs. Gilead Sciences, Inc. includes 41 plaintiffs who are seeking financial compensation for damages of an as yet undeclared amount on grounds that Gilead violated "Strict Products Liability – Failure to Warn" requirements; engaged in "Negligence and Gross-Negligence—Design Defect and Failure-to-Warn" related to the harmful effects of TDF; Fraud; and "Breach of Express and Implied Warranty."
The Smith v. Gilead lawsuit was filed five days after a separate lawsuit accusing Gilead of the same allegations of failing to adequately alert patients to the harmful side effects of TDF and withholding the release of the safer drug TAF was filed in San Diego County Superior Court under the case name Timothy Williams, et al vs. Gilead Sciences, Inc., et al.
"This case is a shocking example of corporate greed," said Elizabeth Graham, one of the lead attorneys with Grant & Eisenhofer, an Oakland, Calif.-based law firm that filed the San Diego case on behalf of the plaintiffs it is representing.
"Gilead owed its consumer patients the safest possible drug, but opted to withhold that drug from the market in the name of profit," Graham said in a statement.
Liza Brereton, an attorney with HIV Litigation Attorneys, a law firm created to focus on personal injury and class action lawsuits filed against Gilead related to TDF, said judges with the multiple California state courts in which the pending lawsuits against Gilead have been filed have scheduled a hearing in Los Angles for July 30 in which the cases were expected to be consolidated into one large case.
"So it's taken a while but pretty soon we'll be all in front of one judge in one court and things will be moving pretty quickly," Brereton said.
She said the cases in federal courts will continue as separate cases.
SCOTUS weighs ban on Affirmative Action, advocates sound alarm
As the Supreme Court weighs a ban on Affirmative Action, advocates say such a ruling would negatively harm campus diversity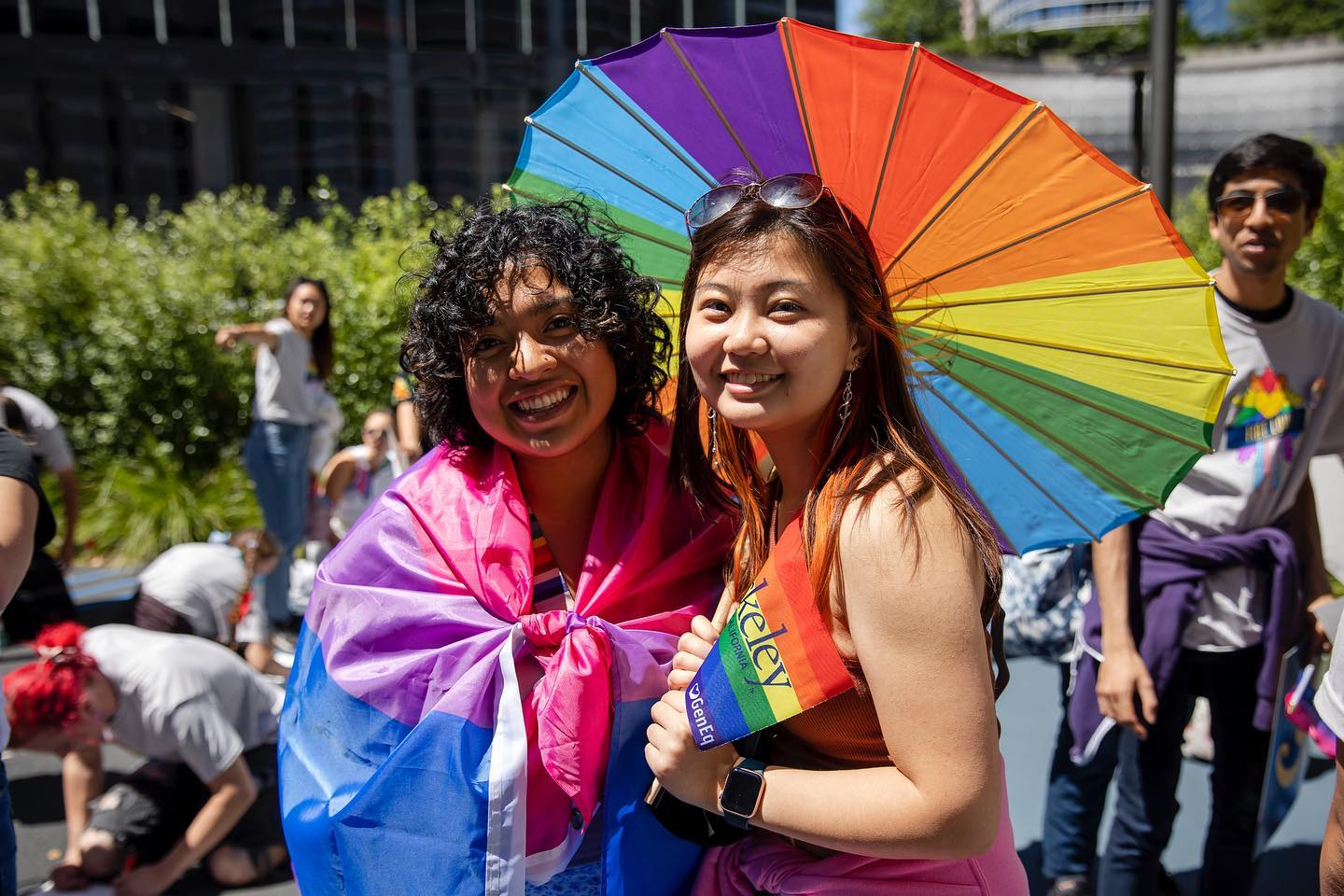 By Peter White | SAN FRANCISCO – The U.S. Supreme Court is expected to rule on two cases this month that could prohibit consideration of race in college admissions, undoing a 45-year history of Affirmative Action dating back to 1978.
Last October, conservative activist Edward Blum, president of Students for Fair Admissions, filed a lawsuit against Harvard claiming it discriminated against Asian-American applicants. Lower courts found no evidence of that claim, and no students testified against the current race-based policies at Harvard or in a separate suit involving the University of North Carolina.
Still, given the Supreme Court's conservative majority, many expect an end to the policy, which supporters say has helped boost enrollment in colleges and universities for historically underrepresented groups.
"Progressives, patriots, and free thinkers of all colors and creeds and sexual orientations need to unite in the struggle to preserve the core American principles of inclusivity and multicultural democracy," said civil rights lawyer Lisa Holder, president of the Equal Justice Society (EJS) in Oakland, California.
Holder spoke with reporters last week during a news briefing organized by Ethnic Media Services. She noted Affirmative Action is the best way to undo the historical legacy of inequality and discrimination in higher education, adding that California schools would become more segregated without it.
"We're looking at apartheid schools where children of color are not getting access to opportunity. That is un-American," she said. Holder noted the consensus among social scientists that diverse educational environments are 35% more productive than those that are more homogeneous.
Students who testified before the high court in both the Harvard case as well as a separate case involving the University of North Carolina – also filed by Blum's group – stressed the advantages of being part of a more diverse student body.
Echoes of Roe v. Wade
In its 1978 Regents of University of California v. Bakke decision, the Supreme Court ruled that schools' use of Affirmative Action policies to enhance student diversity is constitutional.
Tomas Saenz, president of the Mexican American Legal Defense and Educational Fund (MALDEF) and former member of the Los Angeles County Board of Education – where he served for two decades – worries this current court is poised to overturn that longstanding precedent.
"We don't know when it will come down," Saenz said. But given the court's stated views on race-conscious Affirmative Action policies, he expects the justices will overturn it just as they did with the Dobbs ruling last year overturning Roe v. Wade.
"I consider that to be the likely outcome," he said, noting the Supreme Court revisited the issue of race conscious Affirmative Action in higher education on three separate occasions. Each time the court majority reasserted that the Bakke precedent continued to be the law.
"So, overturning that precedent would be extraordinary and on a par with the Dobbs decision of last year," Saenz said.
He also predicted that opponents of Affirmative Action would seek to expand the court's rationale. "This case will have nothing whatsoever to say about Affirmative Action in employment or contracting. And anyone who asserts otherwise, is misleading you," Saenz said.
"You will hear folks from the right assert that somehow this Supreme Court decision also means that ethnic studies, even critical race theory, must be eliminated from schools." On the contrary, Saenz says the decision will say nothing about curriculum.
Impacts on campus diversity
\John C. Yang, president and CEO of Asian Americans Advancing Justice (AAJC) reiterated that lower courts found no evidence of discrimination against Asian-Americans in Harvard's admissions process, which is the basis of the lawsuit.
"An admissions process considering race… remains necessary to ensure that equally qualified students from communities of color have the same access as privileged white students," Yang said.
He noted 28% of the incoming Harvard class are Asian-Americans and their numbers have quadrupled since 1978 when the Bakke decision was issued.
"Any suggestion that somehow Asian-Americans are being discriminated against is just belied by these simple facts," Yang continued. If Affirmative Action is overturned, he anticipated campus diversity at Harvard would decrease from 14% to 6% for Blacks and from 14% to 9% for Latinos.
"At the end of the day, we have to recognize that we are not in a race-blind society. Our lived experiences should not be up for debate," Yang said.
What about legacy admissions?
Michele Siqueiros has been supporting greater college access for students of color since 2004, and says it hasn't been that long since women, Black, Latino, Indigenous and Asian-American students were even permitted to attend universities.
"Affirmative Action alone was never intended to be the panacea," said Siqueiros, president of The Campaign for College Opportunity, a California-based non-profit.
"We must do everything in our power to provide all students an equal opportunity to pursue a college education," she stressed, adding that with the anticipated SCOTUS ruling more will need to be done to ensure universities do not discriminate against students of color.
Siqueiros also pointed out that conservative opponents of Affirmative Action have nothing to say about legacy admissions – which can account for a quarter or more of all admissions at Ivy League schools like Harvard – or about recruiters exclusively visiting rich, wealthy, and predominantly white high schools.
"There are a lot of practices in higher education that should be challenged and removed," said Siqueiros. "It's really unfortunate that Affirmative Action is the one that's being attacked today."
******************************************************************************************
The preceding article was published as part of an ongoing partnership between Ethnic Media Services and the Los Angeles Blade. For additional information or to learn more about Ethnic Media Services click on the link embedded in the logo above.