Backlash after LuPone outs Lindsey Graham
And Kevin Spacey gets lucky as case is dropped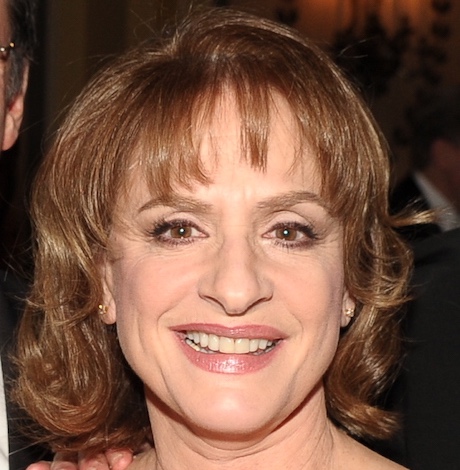 "I have had sex…and Jesus still loves me. And with how you feel, me fucking in a windmill, you probably want to leave. I didn't just go to the Fantasy Suite. I fucked in a windmill. And guess what? We did it a second time." — Bachelorette Hannah Brown tells Crazy (but Hot) Luke about her date the previous day with Peter in Greece. As a public service announcement, let me caution you about sex in windmills. You could get a nasty splinter in your Acropolis!
Who would have predicted Patti LuPone would be in the middle of a political controversy? LuPone directed her ire at Trump apologist, Sen. Lindsey Graham on Twitter, saying, "Lindsey Graham you are a disgrace. On a personal note, why don't you just bite the bullet and come out? You might just come to your senses." This led to numerous responses that by outing Mr. Graham, Patti was being homophobic — a rationale I don't quite understand.
What I have no problem understanding is those charges against Kevin Spacey in Nantucket being dropped. As I predicted, the district attorney dropped the charges in light of the accuser, Will Little, pleading the Fifth Amendment. Little was also unable to provide the cell phone he used on the night in question. No evidence, no witness, no case. Nobody is saying Spacey is innocent of…well, of anything. But, in terms of this particular crime, it couldn't be proven beyond a reasonable doubt.
Elsewhere in Massachusetts, Netflix is prepared to bring the organizers of Boston's Straight Pride Parade to court. The heterosexuals built a website to promote their event and included Netflix's logo under the list of "prospective sponsors." The media conglomerate threatened legal action, and Straight Pride posted the following: "Sadly, we have learned that Netflix is a heterophobic company steeped in hatred and bigotry." Is that what we've learned? 
Emmy nominations were just announced, and the heterophobic Netflix nabbed a record 117 nominations — well, a record for them. By the way, perennial Emmy leader HBO once again led the pack with 137 nods.  
There was quite a bit of queer love at the Emmys. "RuPaul's Drag Race" snagged 14 nominations, which is not only a record for the show, but also the most nominations ever for any show on VH1. I wouldn't be Billy Masters if I didn't point out that series was initially developed for Logo, the all-but-defunct gay network.
Billy Porter's nomination as Outstanding Lead Actor in a Drama Series for "Pose" was also historic. Apparently this is the first time that an openly gay black man was nominated in this category – a narrow distinction, but a distinction nonetheless. As they say, it's an honor just to be nominated. But here's something that could be a good omen – the Emmys take place on Sept. 22, and Porter turns 50 the day before. I can guess what his wish will be as he blows out that candle, or whatever he's blowing on All Emmys Eve.
Ever since Baz Luhrmann announced his next project would be a big-screen biopic about Elvis Presley, people have been wondering who would be cast in the lead. Well, wait no more – the role has been filled by Austin Butler. He's appeared on TV in "The Shannara Chronicles," "Arrow," and "The Carrie Diaries." More legitimately, he's held his own on Broadway in "The Iceman Cometh" alongside Denzel Washington. I must admit, none of these credits helped me place him. Because I live to serve, I discovered that Austin is one of those tight young blonds who are so appealing and yet so interchangeable. Then I saw some photos of him alongside his girlfriend Vanessa Hudgens, and something caught my eye. How do I say this politely?  Let's just say something in that photo stuck out. I can't put my finger on it – but I'd like to.  It looks like I might need to use my whole hand. I'll use the other hand to post the pics to BillyMasters.com.
What's better than Superman?  Would you believe two Supermen? In the past, both Brandon Routh and Tyler Hoechlin have played the Man of Steel (Routh on the big screen in "Superman Returns" and Hoechlin on the small screen in "Supergirl"). Plans are afoot for both men to once again don Spandex and play Superman at different points of his life on The CW's next "Arrowverse" crossover.
Could it be that a certain sexy stud has fallen off the wagon? So say several insignificant others who tell me the patriotic pup's long-cherished sobriety came to a crashing halt just before his latest venture – one that comes with numerous temptations on a nightly basis. While he's still singing a sweet song professionally, his off-stage behavior has become downright reckless. I'm told that should you be fortunate enough to encounter him at a vulnerable moment, your encounter is bound to include just about anything. And I do mean "anything" (and, potentially, "bound").  And I'm told it's usually more than just the tip.
When I'm giving a blind item away, it's definitely the end of yet another column.  That story about Straight Pride got me thinking.  While reminding you to check out www.BillyMasters.com, would it be OK if I said the site has Kevin Spacey as a prospective member? I mean, isn't he? Then again, isn't everyone?  Speaking of questions, I'm always happy to answer yours. Just send them along to [email protected] and I promise to get back to you before anybody accuses me of being heterophobic (as if I turn down straight guys). So, until next time, remember, one man's filth is another man's bible.
Ellen Degeneres sits down with NBC's Savannah Guthrie
Ellen chats with Savannah Guthrie on Today about her leaving daytime television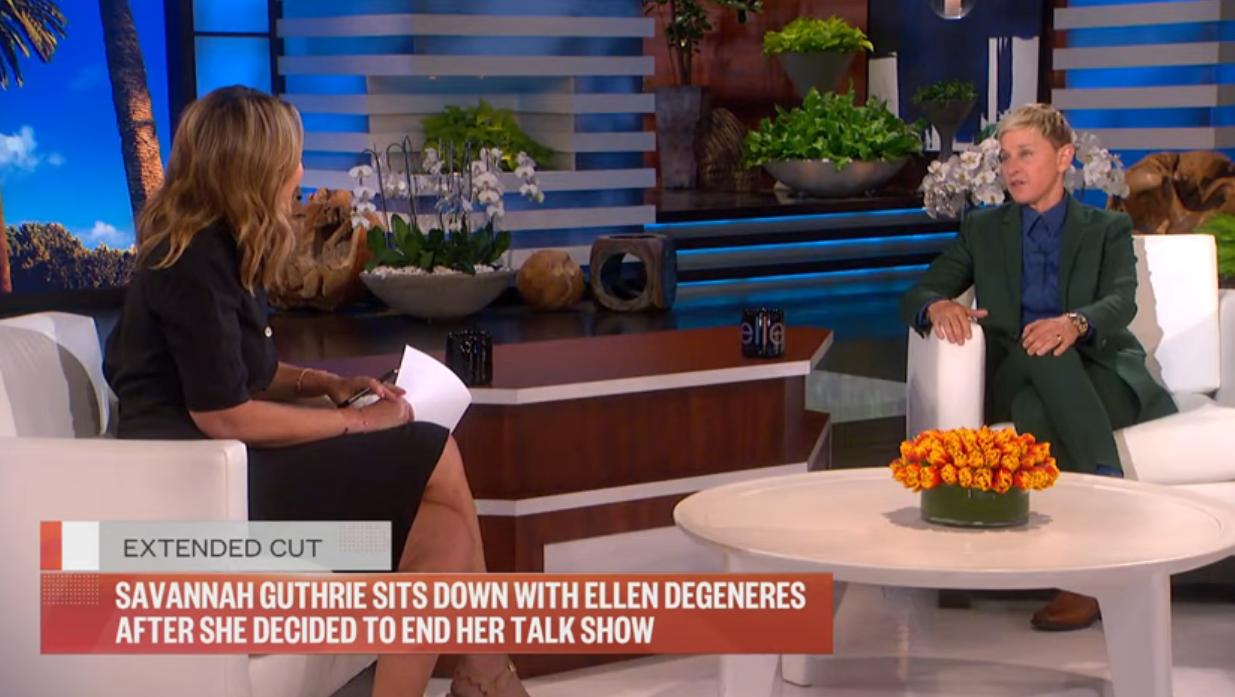 BURBANK – Ellen DeGeneres announced yesterday that she will end her talk show after next season. NBC's Savannah Guthrie speaks with DeGeneres Friday about the decision, which comes 10 months after DeGeneres faced accusations of allowing/running a toxic workplace.
WATCH:
Ellen discusses her departure with Oprah Winfrey
The two powerful women television celebrities shared how each came to the decision for their shows to end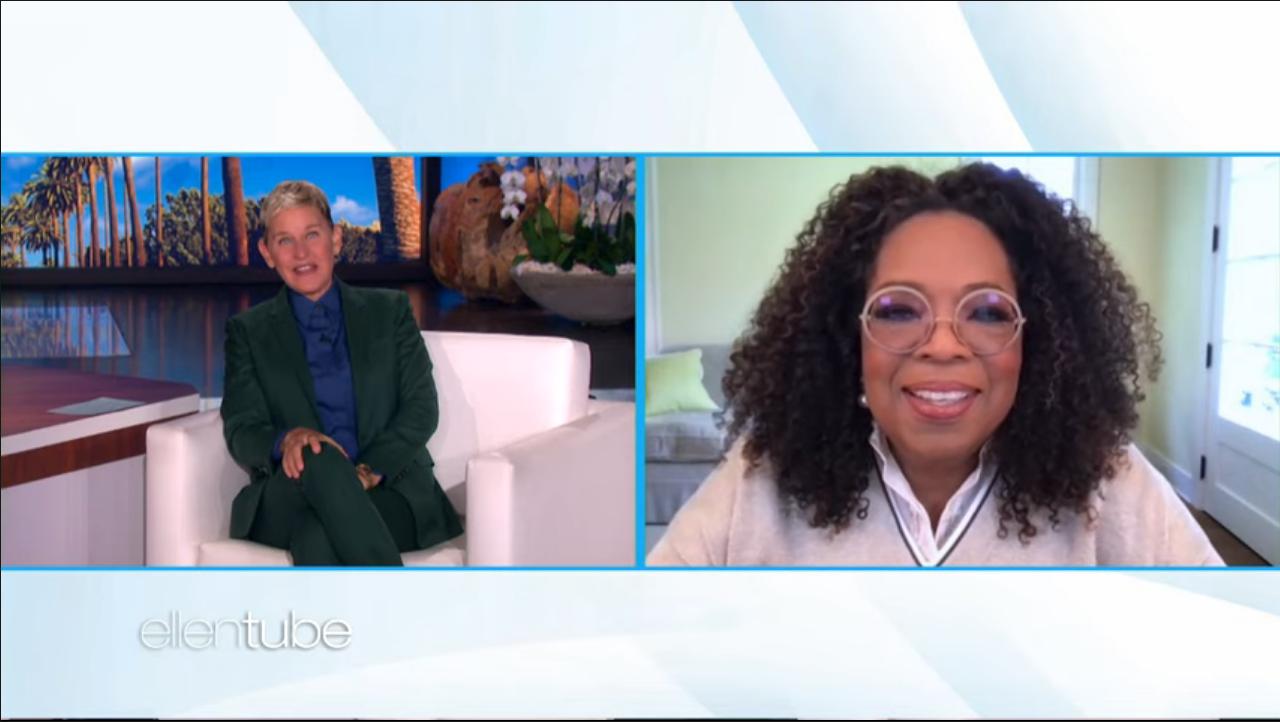 BURBANK – After Ellen DeGeneres announced she would be ending her talk show with Season 19 this week, she had a discussion with invited special guest Oprah Winfrey on Thursday, whose iconic talk show wrapped in 2011 after 25 seasons.
The two powerful women television celebrities shared how each came to the decision for their shows to come to an end, and Winfrey divulged what she misses about her show, and DeGeneres revealed what she will miss about hers.
Winfrey also talked about her new Apple TV+ mental health docuseries "The Me You Can't See," which she co-created and executive produces with the Duke of Sussex, Prince Harry.
WATCH:
Instagram unveils pronouns for its users to define themselves
Recognition and respect of our pronouns can make all the difference for our health and wellbeing especially to LGBTQ youth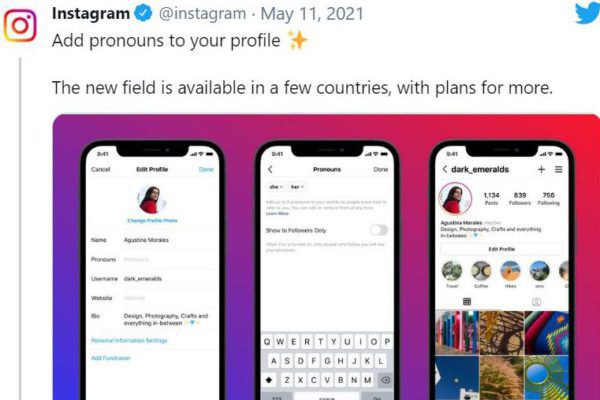 PALO ALTO, CA. – Instagram rolled out a new feature for its platform users in the U.S., U.K., Canada and Australia Tuesday with "plans for more" in other countries the social media giant said. Users will now be able to select their preferred profile pronoun from he/him, she/her and they/them. Once selected, the pronoun preference will appear in small gray letters next to their username.
LGBTQ social media influencers and others including LGBTQ+ advocacy groups have embraced the change in multiple threads on Twitter and on the Instagram platform.
"Pronouns matter, and adding inclusive pronouns to a contact form is more than just a demonstration of allyship," GLAAD president and CEO Sarah Kate Ellis said in a statement sent to NBC's TODAY show in January after the White House updated its contact form on its website to include gender-inclusive pronouns and prefixes.
"Research has shown that recognition and respect of our pronouns can make all the difference for our health and wellbeing — especially when it comes to LGBTQ youth," Ellis said.
A poll conducted last summer by The Trevor Project, an LGBTQ suicide prevention and crisis intervention organization, found that 1 in 4 LGBTQ youth use pronouns or pronoun combinations that fall outside of the binary construction of gender.
Although 75% of youth use either he/him or she/her exclusively, 25% of LGBTQ youth use they/them exclusively, a combination of he/him, she/her, or they/them, or neopronouns such as ze/zir or fae/faer.
Nearly two-thirds of LGBTQ youth who use pronouns outside of the binary opt to use combinations of he/him, she/her, and they/them. This included pronoun usage such as "she and they" or "he and they," as well as using "she, he, and they" to express the nuances of their gender.
ICYMI: now you can add pronouns to your profile💜

Add up to 4 pronouns and edit or remove them any time. You can also choose to display pronouns to only people who follow you. pic.twitter.com/KRc76qm5vZ

— Instagram (@instagram) May 12, 2021