Backlash after LuPone outs Lindsey Graham
And Kevin Spacey gets lucky as case is dropped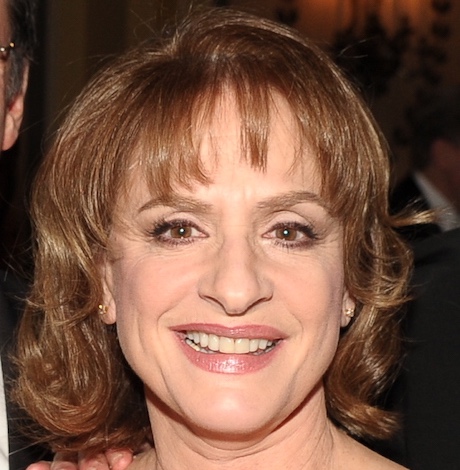 "I have had sex…and Jesus still loves me. And with how you feel, me fucking in a windmill, you probably want to leave. I didn't just go to the Fantasy Suite. I fucked in a windmill. And guess what? We did it a second time." — Bachelorette Hannah Brown tells Crazy (but Hot) Luke about her date the previous day with Peter in Greece. As a public service announcement, let me caution you about sex in windmills. You could get a nasty splinter in your Acropolis!
Who would have predicted Patti LuPone would be in the middle of a political controversy? LuPone directed her ire at Trump apologist, Sen. Lindsey Graham on Twitter, saying, "Lindsey Graham you are a disgrace. On a personal note, why don't you just bite the bullet and come out? You might just come to your senses." This led to numerous responses that by outing Mr. Graham, Patti was being homophobic — a rationale I don't quite understand.
What I have no problem understanding is those charges against Kevin Spacey in Nantucket being dropped. As I predicted, the district attorney dropped the charges in light of the accuser, Will Little, pleading the Fifth Amendment. Little was also unable to provide the cell phone he used on the night in question. No evidence, no witness, no case. Nobody is saying Spacey is innocent of…well, of anything. But, in terms of this particular crime, it couldn't be proven beyond a reasonable doubt.
Elsewhere in Massachusetts, Netflix is prepared to bring the organizers of Boston's Straight Pride Parade to court. The heterosexuals built a website to promote their event and included Netflix's logo under the list of "prospective sponsors." The media conglomerate threatened legal action, and Straight Pride posted the following: "Sadly, we have learned that Netflix is a heterophobic company steeped in hatred and bigotry." Is that what we've learned? 
Emmy nominations were just announced, and the heterophobic Netflix nabbed a record 117 nominations — well, a record for them. By the way, perennial Emmy leader HBO once again led the pack with 137 nods.  
There was quite a bit of queer love at the Emmys. "RuPaul's Drag Race" snagged 14 nominations, which is not only a record for the show, but also the most nominations ever for any show on VH1. I wouldn't be Billy Masters if I didn't point out that series was initially developed for Logo, the all-but-defunct gay network.
Billy Porter's nomination as Outstanding Lead Actor in a Drama Series for "Pose" was also historic. Apparently this is the first time that an openly gay black man was nominated in this category – a narrow distinction, but a distinction nonetheless. As they say, it's an honor just to be nominated. But here's something that could be a good omen – the Emmys take place on Sept. 22, and Porter turns 50 the day before. I can guess what his wish will be as he blows out that candle, or whatever he's blowing on All Emmys Eve.
Ever since Baz Luhrmann announced his next project would be a big-screen biopic about Elvis Presley, people have been wondering who would be cast in the lead. Well, wait no more – the role has been filled by Austin Butler. He's appeared on TV in "The Shannara Chronicles," "Arrow," and "The Carrie Diaries." More legitimately, he's held his own on Broadway in "The Iceman Cometh" alongside Denzel Washington. I must admit, none of these credits helped me place him. Because I live to serve, I discovered that Austin is one of those tight young blonds who are so appealing and yet so interchangeable. Then I saw some photos of him alongside his girlfriend Vanessa Hudgens, and something caught my eye. How do I say this politely?  Let's just say something in that photo stuck out. I can't put my finger on it – but I'd like to.  It looks like I might need to use my whole hand. I'll use the other hand to post the pics to BillyMasters.com.
What's better than Superman?  Would you believe two Supermen? In the past, both Brandon Routh and Tyler Hoechlin have played the Man of Steel (Routh on the big screen in "Superman Returns" and Hoechlin on the small screen in "Supergirl"). Plans are afoot for both men to once again don Spandex and play Superman at different points of his life on The CW's next "Arrowverse" crossover.
Could it be that a certain sexy stud has fallen off the wagon? So say several insignificant others who tell me the patriotic pup's long-cherished sobriety came to a crashing halt just before his latest venture – one that comes with numerous temptations on a nightly basis. While he's still singing a sweet song professionally, his off-stage behavior has become downright reckless. I'm told that should you be fortunate enough to encounter him at a vulnerable moment, your encounter is bound to include just about anything. And I do mean "anything" (and, potentially, "bound").  And I'm told it's usually more than just the tip.
When I'm giving a blind item away, it's definitely the end of yet another column.  That story about Straight Pride got me thinking.  While reminding you to check out www.BillyMasters.com, would it be OK if I said the site has Kevin Spacey as a prospective member? I mean, isn't he? Then again, isn't everyone?  Speaking of questions, I'm always happy to answer yours. Just send them along to [email protected] and I promise to get back to you before anybody accuses me of being heterophobic (as if I turn down straight guys). So, until next time, remember, one man's filth is another man's bible.
Pansexual Visibility Day 2022 is May 24
Days like Pansexuality Visibility Day are perfect for educating people about the various ways people experience sexual & romantic attraction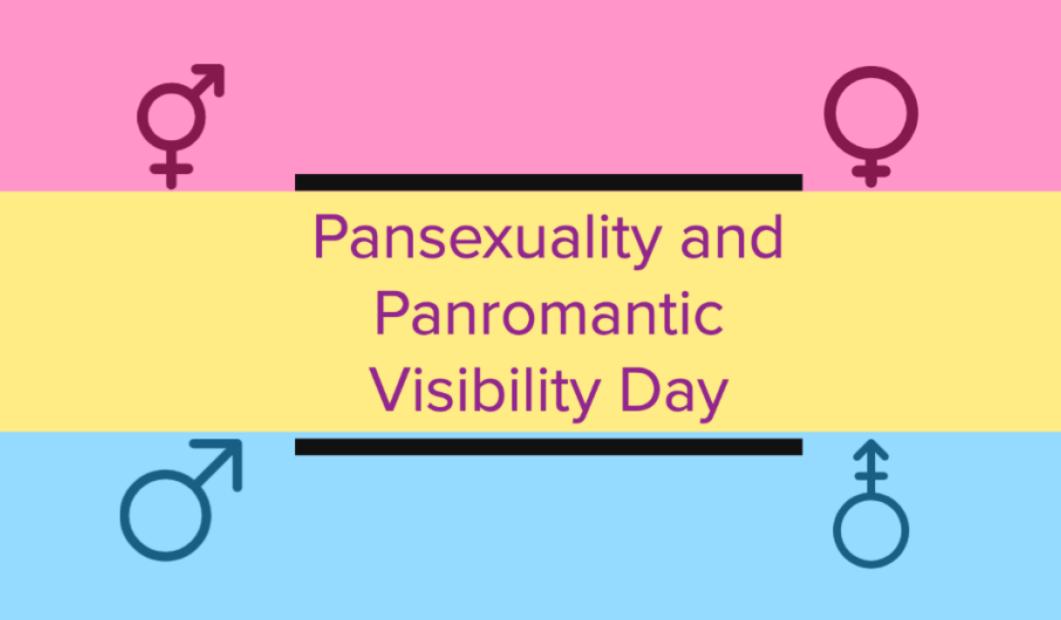 NEW YORK – The Trevor Project is honoring Pansexual and Panromantic Awareness and Visibility Day on May 24, noting that it is a day to celebrate the pansexual and panromantic community and educate others on the community.
As part of creating awareness for the pansexual community, The Trevor Project's 2022 National Survey on LGBTQ Youth Mental Health, captured important data related to the experiences of pansexual youth, who made up 20% of the survey sample.
2022 National Survey Data on Pansexual Youth
53% of pansexual youth reported that they seriously considered suicide and 21% reported they attempted suicide in the past year.
66% of pansexual youth reported experiencing symptoms of anxiety and 79% reported experiencing symptoms of depression.
36% of pansexual youth reported that they have been physically threatened or harmed due to their sexual orientation.
69% of pansexual youth reported that they had experienced discrimination based on their sexual orientation.
The Project MORE Foundation, a leading nonprofit service and support provider to the Northern California Lesbian, Gay, Bisexual, Transgender, Queer, and Questioning (LGBTQ+) and Ally community explains what it means to be Pansexual:
One common misconception that even members of the LGBTQ+ community have is that pansexuality and bisexuality are the same. Bisexuality can loosely be defined as attraction to more than one gender, but many define it with the more narrow definition of attraction to both genders, i.e,: men and women.
Pansexuality differs in that it includes sexual attraction inclusive of ALL gender identities, which means that people can also be drawn to those who are gender fluid or genderqueer. It is similar for people who are panromantic. When a person identifies as panromantic, it means that they can feel romantically towards anyone of any gender identity. 
When people come out as pansexual, headlines often emphasize that it's different than being bi, and while that's true, somebody who is bi may also identify as pan and vice versa. The bisexuality umbrella term includes those who feel attracted to two or more gender identities. Pansexuality refers to people who feel sexual attraction to any gender identity, but because their preference includes two or more genders, they could also consider themself bi. Being pan doesn't mean that a person is going to be attracted towards everyone, but simply that gender identity doesn't play a role in that attraction. 
There are many people who identify as pansexual or panromantic, such as Jazz Jennings, the famous 20-something LGBTQ+ rights advocate who came out as trans as a child. Authors Dana Mele and Caitlin Ricci identify as panromantic. Miley Cyrus, Janelle Monáe, and Brendon Urie are also among famous celebrities who identify as pansexual. 
It is quite common that people who are pansexual go on a journey of self-discovery to figure out their true sexuality. Some, like Bella Thorne, initially identified as bisexual, but then grew to realize that gender plays little to no role in their attraction, so her definition of her sexuality changed to reflect that. 
Miley Cyrus, who came out in 2015 as pansexual, is among one of those who went down the path to self-discovery when it came to her sexuality. In an interview with Variety, she said that an interaction with a non-binary individual helped her understand that she felt attraction towards them regardless of how they expressed their gender. In that moment, she didn't feel gay, straight, or bi, because she wasn't.
Because definitions can be held loosely, one of the most important takeaways is that how a person identifies their sexual or romantic attraction can differ from one day to the next, but celebrating and respecting a person for who they are is what matters most. Days like Pansexuality and Panromantic Visibility Day are perfect for educating people about the various ways people experience sexual and romantic attraction.
About the 2022 National Survey
This survey is one of the largest and only surveys of its kind, representing the experiences of nearly 34,000 LGBTQ young people ages 13-24 across the U.S. It's also one of the most diverse surveys of LGBTQ youth ever conducted – with 45% of respondents being youth of color and 48% being trans or nonbinary.
Lastly, The Trevor Project has a guide, "How to Support Bisexual Youth: Ways to Care for Bisexual, Pansexual, Fluid, and Queer Youth Who are Attracted to More than One Gender" that offers best practices for those looking to support the youth who are attracted to more than one gender in their lives.
Mavericks' Reggie Bullock, finalist for NBA award for LGBTQ+ advocacy
The NBA announced this week the guard-forward is one of the finalists for its 2022 Kareem Abdul-Jabbar Social Justice Champion Award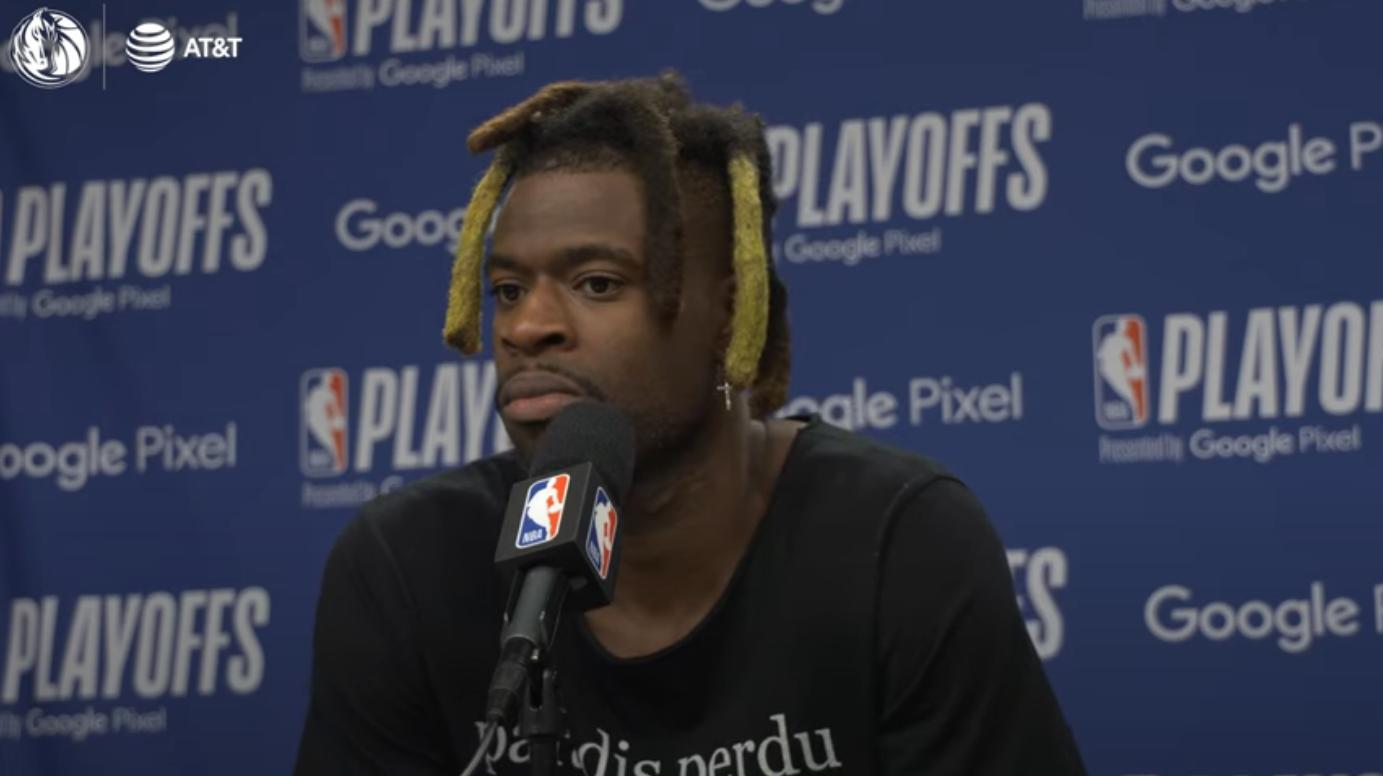 DALLAS – While San Francisco is celebrating the Golden State Warriors' huge Wednesday night Game 1 victory over the Mavericks in the NBA Western Conference Finals, LGBTQ groups in Dallas are cheering on Dallas's Reggie Bullock for his work off the court. 
The NBA announced this week the guard-forward is one of the finalists for its 2022 Kareem Abdul-Jabbar Social Justice Champion Award, which honors players who have made strides in fighting for social justice and advocating for equality.
The NBA today announced Dallas' Reggie Bullock, Milwaukee's Jrue Holiday, Memphis' Jaren Jackson Jr., Minnesota's Karl-Anthony Towns and Toronto's Fred VanVleet as the five finalists for the 2022 Kareem Abdul-Jabbar Social Justice Champion award.

More ➡️ https://t.co/pozsDeMk2P pic.twitter.com/yELJ5x7wdI

— NBA Communications (@NBAPR) May 16, 2022
Other finalists include the Milwaukee Bucks's Jrue Holiday, the Memphis Grizzlies's Jaren Jackson Jr., the Minnesota Timberwolves's Karl-Anthony Towns and the Toronto Raptors's Fred VanVleet.
The NBA said Bullock's push for LGBTQ equity stems from the 2014 murder of his sister, Mia Henderson, a transgender woman.
"Bullock has focused on acceptance of all people by working to create truly inclusive communities through neighborhood engagement and national efforts around the LGBTQ movement, including participating in the NYC Pride March, the GLAAD Media Awards, and NBA events for LGBTQ youth and allies," according to an NBA news release. "Most recently, as part of the Mavs Take ACTION! initiative, Bullock participated in a courageous conversation as part of the HUDDLE series to uplift the trans community, amplify community organizations who are working to support and protect LGBTQ individuals, and create opportunities for allyship."
Since joining the Mavs a year ago, Bullock, 31, has teamed-up with groups that include Abounding Prosperity, Dallas Southern Pride, House of Rebirth, The Black-Tie Dinner, the Resource Center, as well as the Muhlaysia Booker Foundation. That organization was founded in memory of a trans woman murdered in Dallas.
On this year's International Day of Trans Visibility, March 31, Bullock joined the founder of the Muhlashia Booker Foundation, Stephanie Houston, and Leslie McMurray, Transgender Education & Advocacy Associate for a session titled, Voices Unheard, Uplifting Trans Perspectives.
He shared memories of his sister Mia and how her murder motivated him to use his platform as an NBA player to fight for equal rights and visibility for the LGBTQ+ community.
Bullock has also started his own charitable organization, RemarkaBULL, which provides housing and support to members of the LGBTQ+ community in need. Through RemarkaBULL, Bullock wrote an open letter to the NCAA protesting Idaho's anti-trans student-athlete House Bill 500, which was signed into law by Gov. Brad Little in March of 2020. The law is on hold pending a review by a federal court.
The winner of the Social Justice Award will be announced during the Western Conference Finals, now underway. The winner receives $100,000 donated to the charity of their choice, and the other finalists receive $25,000 donations for their organizations. Bullock's charity of choice is Kinston Teens, which empowers young people to engage in activism and community development.
In Wednesday night's Western Conference Final game 1, Bullock scored 12 points, shooting 3/10 3-pt and 3 rebounds in the Mavericks' 87-112 loss to the Golden State Warriors. Game 2 is set to tip off Friday at 9 p.m. ET, Golden State leads 1-0.
New trailer gives first glimpse into new 'Queer as Folk'
The highly-anticipated return looks poised to make some welcome improvements as it reinvents the beloved series for a new era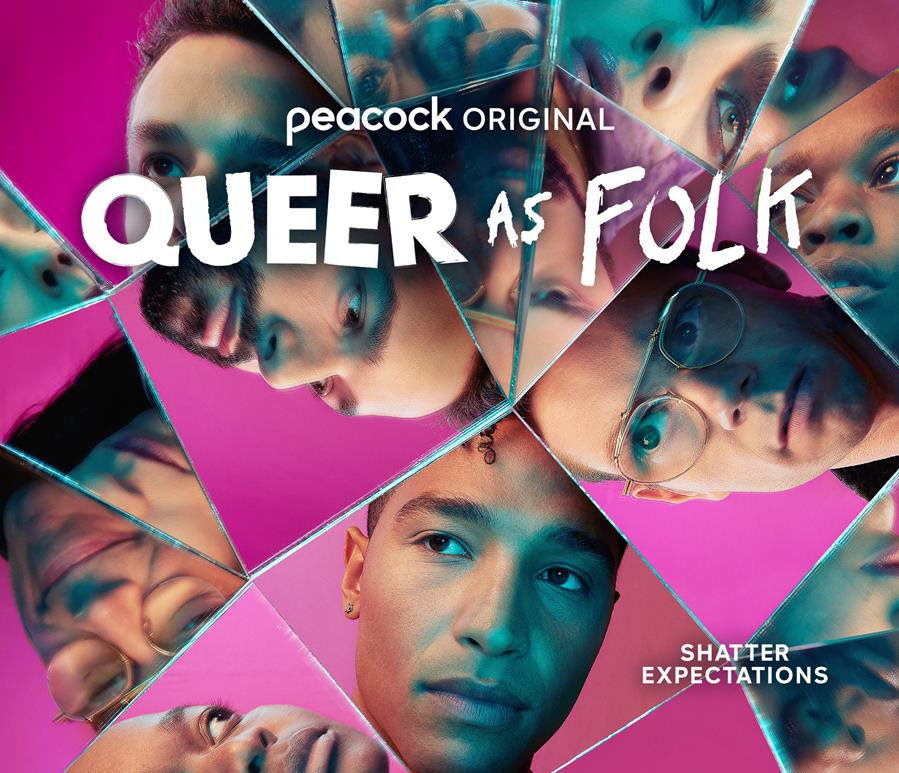 HOLLYWOOD – Depending on who you ask, the soon-to-be-dropped reimagining of "Queer as Folk" could well be the biggest LGBTQ television event – or the biggest mistake – of the year.
The groundbreaking original British version of the series, created and written by Russell T. Davies in 1999 (decades before his recent triumph with "It's A Sin" introduced him to a new generation of queer viewers), has already had an American adaptation in 2000, and each of these installments has its own legion of fans – many of whom have expressed their qualms (to put it mildly) over the entire idea of a new reboot.
That, however, hasn't stopped Davies from joining forces with writer/director/creator Stephen Dunn ("Closet Monster") to executive produce one for Peacock. 
Shade from old-school fans aside, the highly-anticipated return of the franchise looks poised to make some welcome improvements as it reinvents the beloved series for a new era. This time, the story promises to deliver a much more diverse assortment of characters than the group of predominantly white gay men featured by its predecessors, with a story centered on a group of LGBTQ friends in New Orleans as their lives are transformed in the aftermath of a recent tragedy.
The new iteration also scores points by employing queer actors to portray all its queer roles – resulting in an impressive lineup of names on its cast list including Ryan O'Connell ("Special"), Johnny Sibilly ("Pose"), Devin Way ("Grey's Anatomy'), Jesse James Keitel ("Alex Strangelove"), Fin Argus, Candace Grave, Benito Skinner, and Juliette Lewis, and even Kim Cattrall as a "martini-soaked, high society Southern debutante with trailer park roots." 
Of his reason for getting on board a new adaptation of his show, Davies says, "I'm very proud of what we achieved in 1999, but in queer years, that was a millennium ago! As a community, we've radicalized, explored, opened up, and found new worlds – with new enemies and new allies – and there was so much to be said.
Stephen pitched a brand new version of 'Queer as Folk' with so much imagination, insight, and crucially, joy, that I simply couldn't resist. I thought it was about time the title belonged to a whole new generation. The 2022 show is more diverse, more wild, more free, more angry – everything a queer show should be."
As for Dunn, he explains, "I wanted to create a new groundbreaking version of this show for this moment. Our new 'Queer as Folk' is set in New Orleans — one of the most unique queer communities in North America – and I am immensely proud that the new series is comprised of an electric ensemble of fresh characters that mirror the modern global audience.
If there's one person who is able to see 'Queer as Folk' and feel less alone, or who now feels more supported and seen, our job is done. In the true spirit of the original, our show doesn't shy away from the harsh realities of our community, but above all else, the series is about people who live vibrant, vital, unapologetically queer lives." 
Jacklyn Moore, who co-wrote the new series with Dunn and Executive Produced alongside him and Davies, adds, "I believe deeply in the power of storytelling to make people feel seen, but all too often I feel as though queer and trans representation in art is limited to extremes. We are either shown as saintly heroes bravely surviving a bigoted society or two-dimensional queer-coded villains that feel airdropped in from some previous era. With 'Queer as Folk,' we aimed to depict queer characters who live in the messy middle. People who are complicated. Who are funny and caring and flawed and sometimes selfish, but still worthy of love. Still worthy of narrative. As a trans woman, I'm excited to take steps to move past telling stories that seem to just be arguing for our basic humanity. My hope is that Queer as Folk is one such step."
We're sure we speak for the rest of the eagerly-waiting fans when we say that we all hope that, too. We can all find out together when Peacock begins streaming the new "Queer as Folk" on June 9.
Queer as Folk | Official Trailer | Peacock Original