The furry soul of the Los Angeles Blade
Meet our pets and take our advice local park outings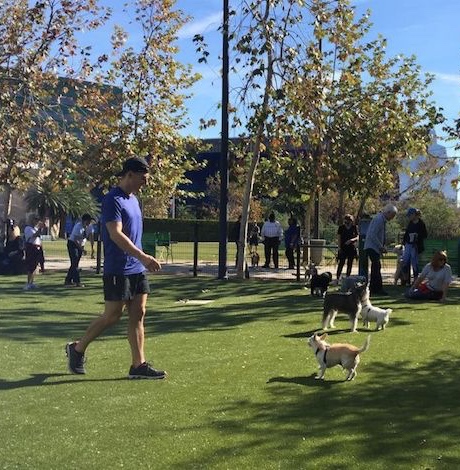 LA people tend of want to go everywhere with their dogs. Even some cat people take their kitties to the beach or out on a leash for a stroll or even a road-trip. We love our pets. We love them of all breeds, species, shapes and sizes and we love LA for loving them back. So what's better than a guide to the best local places to bring our four-legged friends? Nothing, really!
It just so happens that the staff of Los Angeles Blade and its contributors are almost all pet parents, and so we decided it would be a great idea to feature a few of their creatures and give our readers advice on the best doggy outings LA has to offer.
Karen Ocamb, Los Angeles Blade News Editor:
We are a rescue family. I rescued Dee J and Pepper from difficult situations years ago and they rescue me everyday. When my PTSD AIDS grief gets triggered, Pepper lays her whole body over my chest while Dee J, typical boy, jumps her or looks for a chew toy to distract me.  They are so proud and happy walking, Pepper prancing like a Cairn Terrier version of a Clydesdale show horse while Dee J dashes to investigate lord-knows-what. And they love each other. During one doggie day care visit, Dee J was frightened by an obnoxious bigger dog. He scurried to a corner and was quickly joined by butch mamma Pepper. When the big dog approached again, Pepper, who was clearly frightened, too, slowly crawled in front of Dee J to provide protection. It was one of the bravest and sweetest acts I've ever witnessed. I'm so grateful to have them in my life.
RUNYON CANYON (2000 North Fuller Avenue)
It goes without saying, if you want to go for a hike in LA with your besties and your fur baby, Runyon Canyon is the place to go. It's required of every self-respecting Angeleno that you post a well-post selfie with the Hollywood and LA skyline in the background and showing off the city's rugged nature. Paw-friendly trails and plenty of new friends to meet, it's got it all.
Troy Masters, Los Angeles Blade Publisher:
My partner Arutro and I have been blessed for the past 17 years to be owned by Lilly.  She really has owned us. From the time she was a baby she was curious about every move we made and eerily understood our words, both in Spanish and English. She sat the first time we said Siéntate and she has given hugs at request (both front paws on our shoulders and nudging her face against ours) since she was a puppy. She keeps us centered and preserves order, even as her daily routine has grown more complex with the anxiety of blindness and diabetes. She's a beautiful creature. When her partner in crime died suddenly, she mourned Max with us and helped lift us out of it. And when we were finally ready to introduce Cody into our family, she was excited to take charge of that too. She wasn't having it when Cody became famous after a grooming incident resulted in a WeHo grooming regulation change called Cody's Law. We've been blessed.
WEST HOLLYWOOD PARK AND DOG PARK (647 North San Vicente)
It's perhaps the place in Los Angeles where you are most likely to find a husband or a wife or just another dog lover. Just pick up some poo and strike up a conversation about how cute Fido ("what's his name?") is and you are more than halfway there. Some of WeHo's top super model people go here as do many of the Beverly Hills A-list stars. It's a no pretense place with lots of licks and love.
Beverly Sparks, Los Angeles Blade Business Development Manager:
Abby is  a two year old Australian Shepherd Mix that I rescued a year ago.  Her absolute favorite thing to do is take a romp in the grass. The higher the grass, the better.  She hates water and peanut butter but she loves car rides. Her favorite place in the house is in the doorway with her head outside and the rest of her body inside.  She is never happy when it's time to come completely inside.
SEPULVEDA BASIN OFF-LEASH DOG PARK (17550 Victory Boulevard)
Part of the vast Sepulveda Basin is the off-leash dog park that's constantly packed with some of the valley's cutest pups. This is an excellent spot for canine meetups, and just enjoying some good old fashioned outdoor zoomie time with your best fluffy friend. The park even has agility courses for more active dogs.
Susan Hornik, Los Angeles Blade Arts Contributor
Speedy, Spaz and Spot are my heart and soul, three beautiful creatures who brought me back from the living dead, as I grieved the sudden loss of my parents, who died while we were on vacation together in Cancun, when a car hit us. To have three is a special number; my parents and I were a family of three too; we went everywhere together. The joy they have brought me is immeasurable. It's no wonder god spelled backwards is dog…they are my healers, my inspiration and my magic.
ROSIE'S DOG BEACH (5000 East Ocean Boulevard, Long Beach)
Long Beach has many hidden treasures and surprisingly so, but for the dog owners of Los Angeles, Rosie's Dog Beach is really the best fine-free, pet-friendly beach. It's easy to get to once you fight your way to Long Beach
John Paul King, Los Angeles Blade Arts Contributor
Borat King-Caruso is a handsome male tricolor cat who enjoys sunbeam-bathing, bossing around his people, and galloping through the house at full speed for no apparent reason in the middle of the night.  At 12, he's starting to get up there in years, but like his human housemates he stays youthful and fit with plenty of exercise, a healthy diet and a kittenish attitude. He's enjoyed a lifelong career of providing companionship, comfort, and ALMOST unconditional love to his humans, John and Mike, and they have no idea what they would do without him. He likes to help John write movie reviews, but his taste is a little fishy.
SILVER LAKE RECREATION CENTER AND DOG PARK (1850 W. Silver Lake Dr.)
Silver Lake is a hybrid of a West Coast New York hybrid of East Village and San Francisco and for Angelenos it offers up one of the best places in LA to unleash your doggies inner beast. There are even a few people with their kitties here. You'll know them. But seriously, if you are an LGBT community activist of a certain age or a new trans influencer or just a tatted wanna be, you will be right at home here with your bestie and you are likely going to know just about everyone.
Elton John and Years & Years give a fabulous performance at the 2021 Brit Awards
Elton John's & Years & Years' BRIT Awards 2021 song 'It's a Sin' released in support of Elton John AIDS Foundation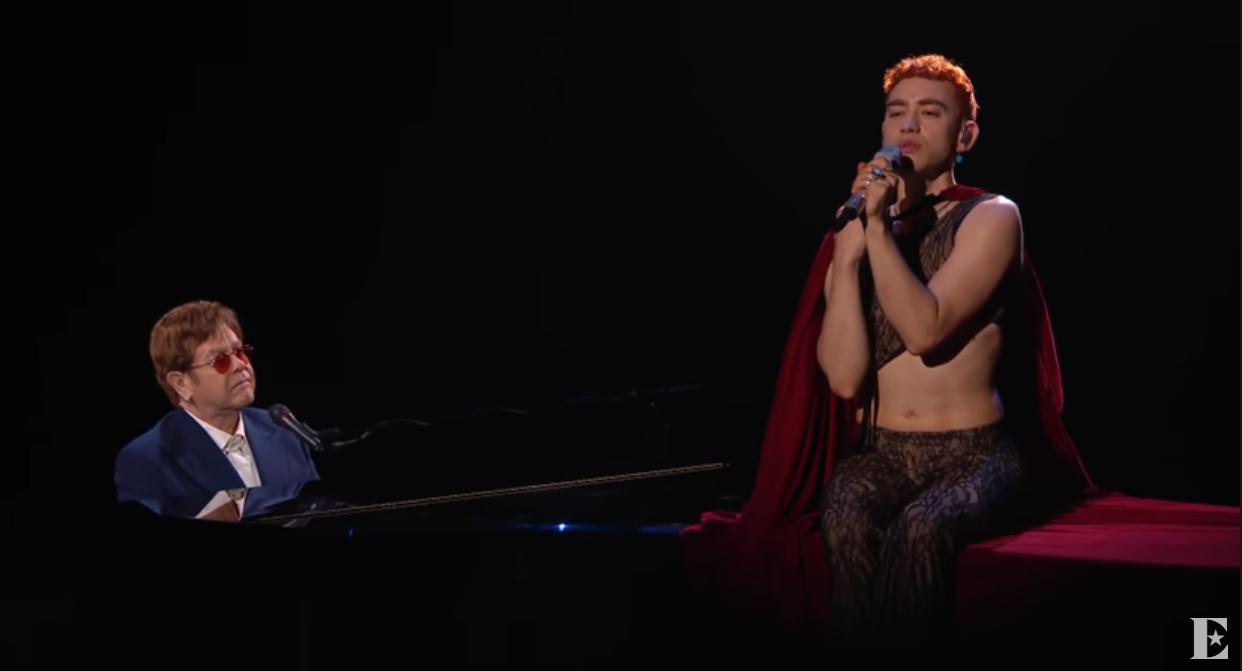 LONDON – In a show stopping performance Tuesday, Sir Elton John and Olly Thornton both who are British musicians, singer-songwriters, actors, and LGBTQ advocates- Thornton performs as Years & Years, rendered their new version of the Pet Shop Boys classic single 'It's a Sin'.
John's and Years & Years' BRIT Awards 2021 performance of the Pet Shop Boys classic single 'It's a Sin' was released in support of the Elton John AIDS Foundation.
WATCH:
LISTEN TO It's a sin HERE: https://EltonJohnYearsandYears.lnk.to…
DONATE TO EJAF HERE: https://donate.eltonjohnaidsfoundatio…
Ellen DeGeneres announces she is ending her show after 19 years
Ellen will sit down with Oprah Winfrey on Thursday to discuss her leaving daytime TV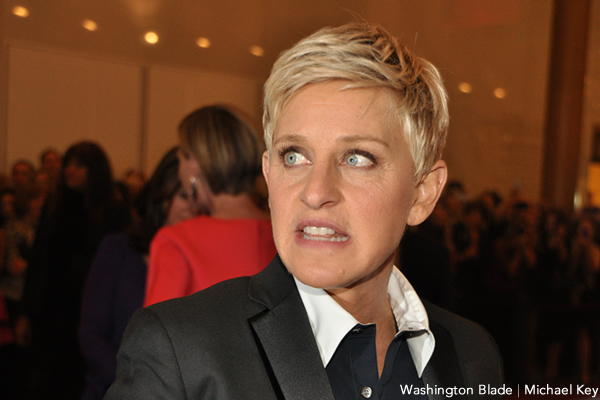 BURBANK – The Ellen DeGeneres Show known simply as 'Ellen' is ending its 19 year daytime television run next year in an announcement made to the show's staff yesterday and in an interview DeGeneres gave The Hollywood Reporter published Wednesday. The show debuted on September 8, 2003 but has been plagued with problems over the past year after staffers alleged a toxic work environment and accused producers of sexual misconduct last summer.
"When you're a creative person, you constantly need to be challenged – and as great as this show is, and as fun as it is, it's just not a challenge anymore," DeGeneres told the Hollywood Reporter.
Last July, online webzine Buzzfeed reported that the toxicity in the workplace had created a hostile environment for the show's production staff. "Most of the former employees blamed executive producers and other senior managers for the day-to-day toxicity, but one former employee said that, ultimately, it's Ellen's name on the show and "she really needs to take more responsibility" for the workplace environment," Buzzfeed wrote.
There were also accusations of racism directed against one former staffer and sexual misconduct and other problems behind the scenes. Some of the problems according to reporting by Variety in addition to the Buzzfeed article stemmed from allegations stating that DeGeneres herself created strive by being notoriously difficult to deal with.
Last March as the pandemic closed down production, there were complaints by staff about being shut out without a fall back position further exacerbated when DeGeneres taped several of the shows with an outside crew at her home.
A spokesperson for Warner Bros. Television, which distributes the show, told Variety that the crew was consistently paid during the pandemic, although at reduced hours, and "acknowledged that communication could have been better, but cited complications due to the chaos caused by COVID-19."
Adding to the turmoil last Spring, comedian Kevin T. Porter started a Twitter thread asking people to share "the most insane stories you've heard about Ellen [DeGeneres] being mean." which had a significant thread of replies.
In August Variety reported that three senior producers executive producers Ed Glavin and Kevin Leman, and co-executive producer Jonathan Norman — have been ousted from the Warner Brothers after the allegations raised in the reporting by Buzzfeed and Variety.
DeGeneres's contract with Warner Brothers for 'Ellen' runs through 2022. The chat show host has publicly reflected on stepping away in recent years.
She will sit down with longtime pal and daytime predecessor Oprah Winfrey to discuss the news on Ellen's May 13 show
She has also broadened her workload, having made a standup comedy special for Netflix and reaching a deal with Warner Media to create new shows for its streaming platform, HBO Max, among other projects.
NBC Universal cancels Golden Globe awards broadcast for 2022
NBC Universal announced the network would not broadcast the 2022 Golden Globes awards ceremony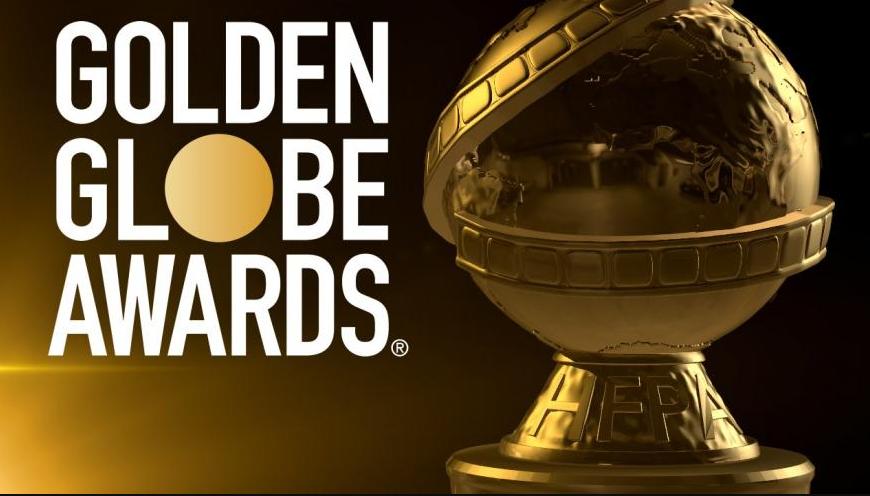 BURBANK – In the wake of an in-depth investigation into the Hollywood Foreign Press Association (HFPA), the organization responsible for the Golden Globes by the Los Angeles Times, which revealed a lack of racial diversity among its voting members and various other ethical concerns, NBC Universal announced Monday the network would not broadcast the 2022 Golden Globes ceremony.
This past February ahead of the HFPA's 78th Annual Golden Globes ceremony, HFPA board chair Meher Tatna told Variety magazine that the organization that the organization of international journalists which covers the film, television, and entertainment industry has not had any Black members in at least 20 years.
Actor Sterling K. Brown, a Golden Globe winner and two-time nominee, posted to Instagram;
Criticism of the HFPA, which puts on the Globes and has been denounced for a lack of diversity and for ethical impropriates, reached such a pitch this week that actor and superstar celebrity Tom Cruise returned his three Globes to the press association's headquarters, according to a person who was granted anonymity because they weren't authorized to speak publicly about the decision, the Associated Press reported.
"We continue to believe that the HFPA is committed to meaningful reform. However, change of this magnitude takes time and work, and we feel strongly that the HFPA needs time to do it right," a spokesperson for NBC said in a statement.
"As such, NBC will not air the 2022 Golden Globes," the spokesperson added. "Assuming the organization executes on its plan, we are hopeful we will be in a position to air the show in January 2023."
NBC's decision comes as Vogue reported that the backlash to the HFPA came swiftly and decisively. Some of Hollywood's biggest studios, including Netflix, Amazon, and WarnerMedia, announced they were severing ties with the organization until efforts were made to increase diversity and stamp out corruption, while a group of more than 100 of the industry's biggest PR firms released a statement in March in which they pledged to boycott the ceremony for the foreseeable future.
The HFPA did not immediately respond to inquiries by media outlets requesting comment about NBC's decision.
In February, the organization said it was "fully committed to ensuring our membership is reflective of the communities around the world who love film, TV, and the artists inspiring and educating them."
"We understand that we need to bring in Black members as well as members from other underrepresented backgrounds, and we will immediately work to implement an action plan to achieve these goals as soon as possible," it said.
HFPA also announced a full timetable through this summer for implementing promised reform initiatives in response to NBC's decision.

"Regardless of the next air date of the Golden Globes, implementing transformational changes as quickly — and as thoughtfully — as possible remains the top priority," the HFPA board said in a statement. "We invite our partners in the industry to the table to work with us on the systemic reform that is long overdue, both in our organization as well as within the industry at large."