The furry soul of the Los Angeles Blade
Meet our pets and take our advice local park outings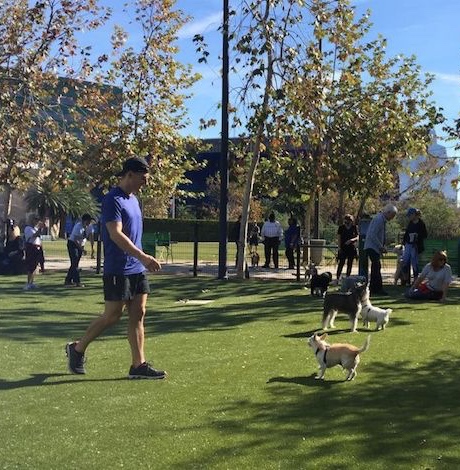 LA people tend of want to go everywhere with their dogs. Even some cat people take their kitties to the beach or out on a leash for a stroll or even a road-trip. We love our pets. We love them of all breeds, species, shapes and sizes and we love LA for loving them back. So what's better than a guide to the best local places to bring our four-legged friends? Nothing, really!
It just so happens that the staff of Los Angeles Blade and its contributors are almost all pet parents, and so we decided it would be a great idea to feature a few of their creatures and give our readers advice on the best doggy outings LA has to offer.
Karen Ocamb, Los Angeles Blade News Editor:
We are a rescue family. I rescued Dee J and Pepper from difficult situations years ago and they rescue me everyday. When my PTSD AIDS grief gets triggered, Pepper lays her whole body over my chest while Dee J, typical boy, jumps her or looks for a chew toy to distract me.  They are so proud and happy walking, Pepper prancing like a Cairn Terrier version of a Clydesdale show horse while Dee J dashes to investigate lord-knows-what. And they love each other. During one doggie day care visit, Dee J was frightened by an obnoxious bigger dog. He scurried to a corner and was quickly joined by butch mamma Pepper. When the big dog approached again, Pepper, who was clearly frightened, too, slowly crawled in front of Dee J to provide protection. It was one of the bravest and sweetest acts I've ever witnessed. I'm so grateful to have them in my life.
RUNYON CANYON (2000 North Fuller Avenue)
It goes without saying, if you want to go for a hike in LA with your besties and your fur baby, Runyon Canyon is the place to go. It's required of every self-respecting Angeleno that you post a well-post selfie with the Hollywood and LA skyline in the background and showing off the city's rugged nature. Paw-friendly trails and plenty of new friends to meet, it's got it all.
Troy Masters, Los Angeles Blade Publisher:
My partner Arutro and I have been blessed for the past 17 years to be owned by Lilly.  She really has owned us. From the time she was a baby she was curious about every move we made and eerily understood our words, both in Spanish and English. She sat the first time we said Siéntate and she has given hugs at request (both front paws on our shoulders and nudging her face against ours) since she was a puppy. She keeps us centered and preserves order, even as her daily routine has grown more complex with the anxiety of blindness and diabetes. She's a beautiful creature. When her partner in crime died suddenly, she mourned Max with us and helped lift us out of it. And when we were finally ready to introduce Cody into our family, she was excited to take charge of that too. She wasn't having it when Cody became famous after a grooming incident resulted in a WeHo grooming regulation change called Cody's Law. We've been blessed.
WEST HOLLYWOOD PARK AND DOG PARK (647 North San Vicente)
It's perhaps the place in Los Angeles where you are most likely to find a husband or a wife or just another dog lover. Just pick up some poo and strike up a conversation about how cute Fido ("what's his name?") is and you are more than halfway there. Some of WeHo's top super model people go here as do many of the Beverly Hills A-list stars. It's a no pretense place with lots of licks and love.
Beverly Sparks, Los Angeles Blade Business Development Manager:
Abby is  a two year old Australian Shepherd Mix that I rescued a year ago.  Her absolute favorite thing to do is take a romp in the grass. The higher the grass, the better.  She hates water and peanut butter but she loves car rides. Her favorite place in the house is in the doorway with her head outside and the rest of her body inside.  She is never happy when it's time to come completely inside.
SEPULVEDA BASIN OFF-LEASH DOG PARK (17550 Victory Boulevard)
Part of the vast Sepulveda Basin is the off-leash dog park that's constantly packed with some of the valley's cutest pups. This is an excellent spot for canine meetups, and just enjoying some good old fashioned outdoor zoomie time with your best fluffy friend. The park even has agility courses for more active dogs.
Susan Hornik, Los Angeles Blade Arts Contributor
Speedy, Spaz and Spot are my heart and soul, three beautiful creatures who brought me back from the living dead, as I grieved the sudden loss of my parents, who died while we were on vacation together in Cancun, when a car hit us. To have three is a special number; my parents and I were a family of three too; we went everywhere together. The joy they have brought me is immeasurable. It's no wonder god spelled backwards is dog…they are my healers, my inspiration and my magic.
ROSIE'S DOG BEACH (5000 East Ocean Boulevard, Long Beach)
Long Beach has many hidden treasures and surprisingly so, but for the dog owners of Los Angeles, Rosie's Dog Beach is really the best fine-free, pet-friendly beach. It's easy to get to once you fight your way to Long Beach
John Paul King, Los Angeles Blade Arts Contributor
Borat King-Caruso is a handsome male tricolor cat who enjoys sunbeam-bathing, bossing around his people, and galloping through the house at full speed for no apparent reason in the middle of the night.  At 12, he's starting to get up there in years, but like his human housemates he stays youthful and fit with plenty of exercise, a healthy diet and a kittenish attitude. He's enjoyed a lifelong career of providing companionship, comfort, and ALMOST unconditional love to his humans, John and Mike, and they have no idea what they would do without him. He likes to help John write movie reviews, but his taste is a little fishy.
SILVER LAKE RECREATION CENTER AND DOG PARK (1850 W. Silver Lake Dr.)
Silver Lake is a hybrid of a West Coast New York hybrid of East Village and San Francisco and for Angelenos it offers up one of the best places in LA to unleash your doggies inner beast. There are even a few people with their kitties here. You'll know them. But seriously, if you are an LGBT community activist of a certain age or a new trans influencer or just a tatted wanna be, you will be right at home here with your bestie and you are likely going to know just about everyone.
The ultimate guide to queer gift giving
Perfect presents for everyone from roommates to soulmates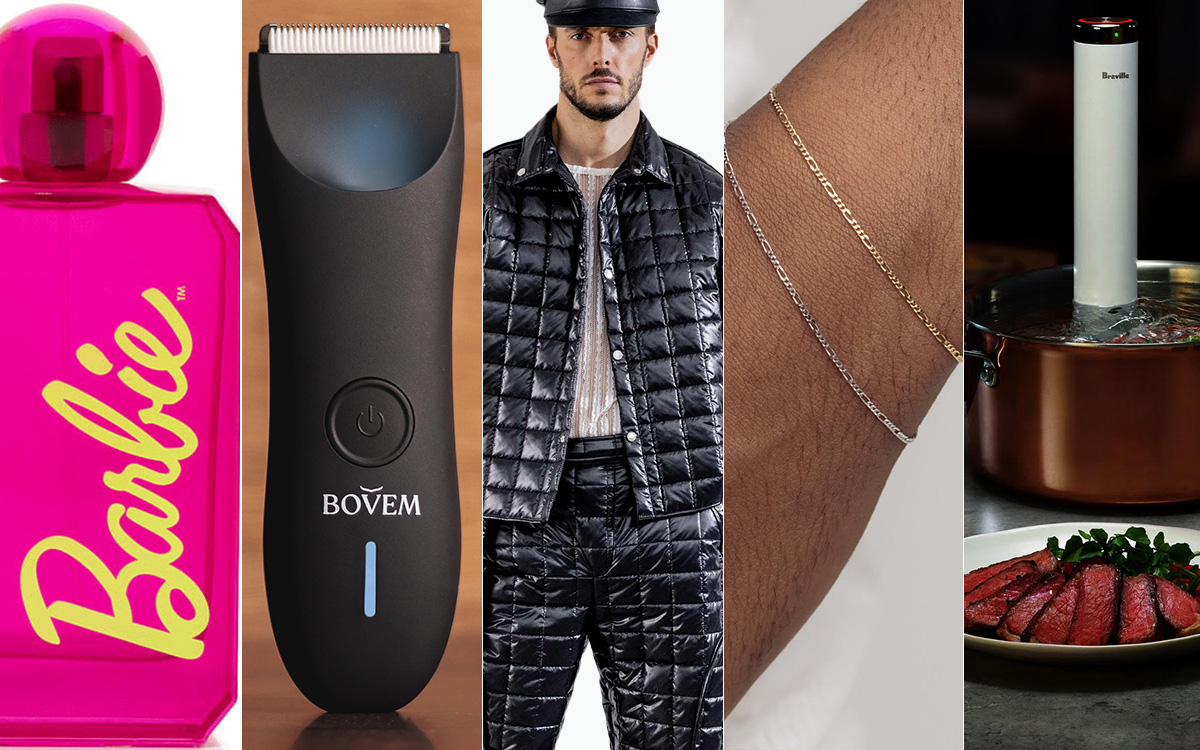 Searching for special deliveries for that special someone? Consider these elf-approved, consciously curated presents perfect for everyone from roommates to soulmates.
---
Star Wars Home Collection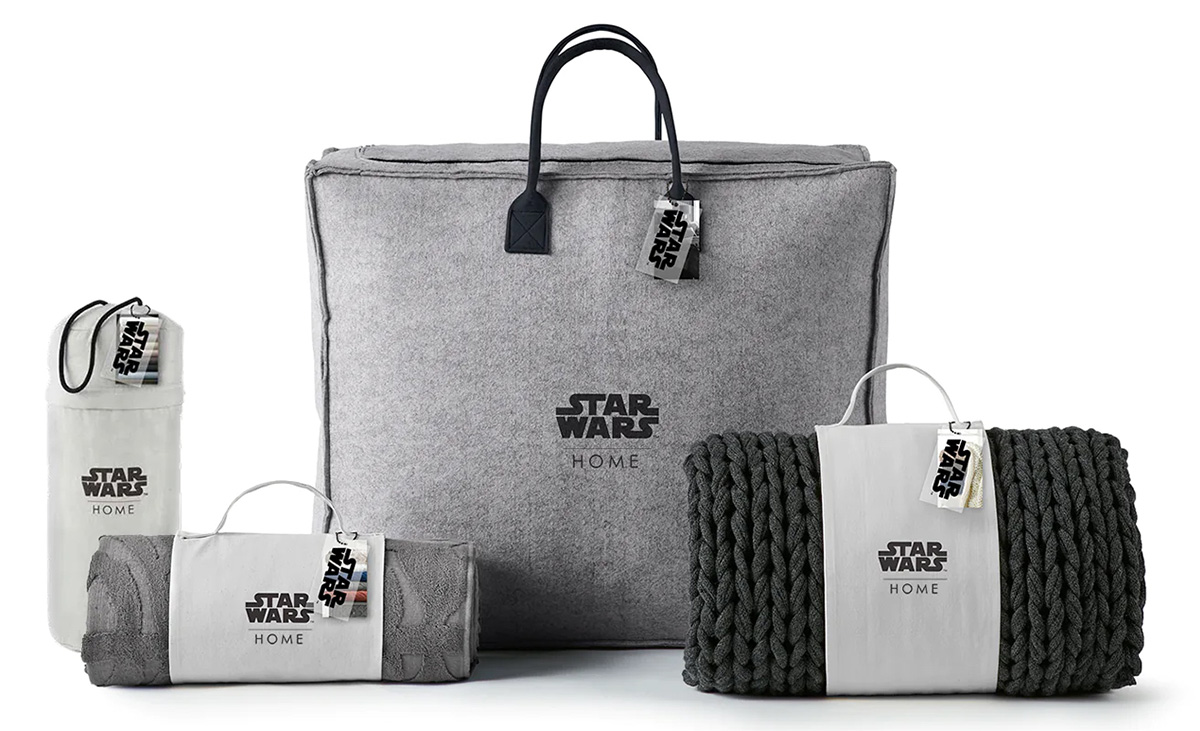 Movie nights in bed get a comfort upgrade from the Force – for those who uphold Jedi code in the streets but embrace the Dark Side in the sheets – with Sobel Westex's Star Wars Home Collection, five- to seven-piece twin, queen and king sets suitable for either alliance. Cop a bootleg of the infamous "Star Wars Holiday Special" (legal copies don't exist, nor has it been rebroadcast since its one-and-only airing in 1978) and settle in for a snacky screening with premade Johnson's Popcorn (a Jersey Shore staple) or Pop 'N Dulge's DIY gourmet kits. SobelAtHome.com, $350-$390; JohnsonsPopcorn.com, $27+; PopNDulge.com, $23
---
Bird Buddy Smart Feeder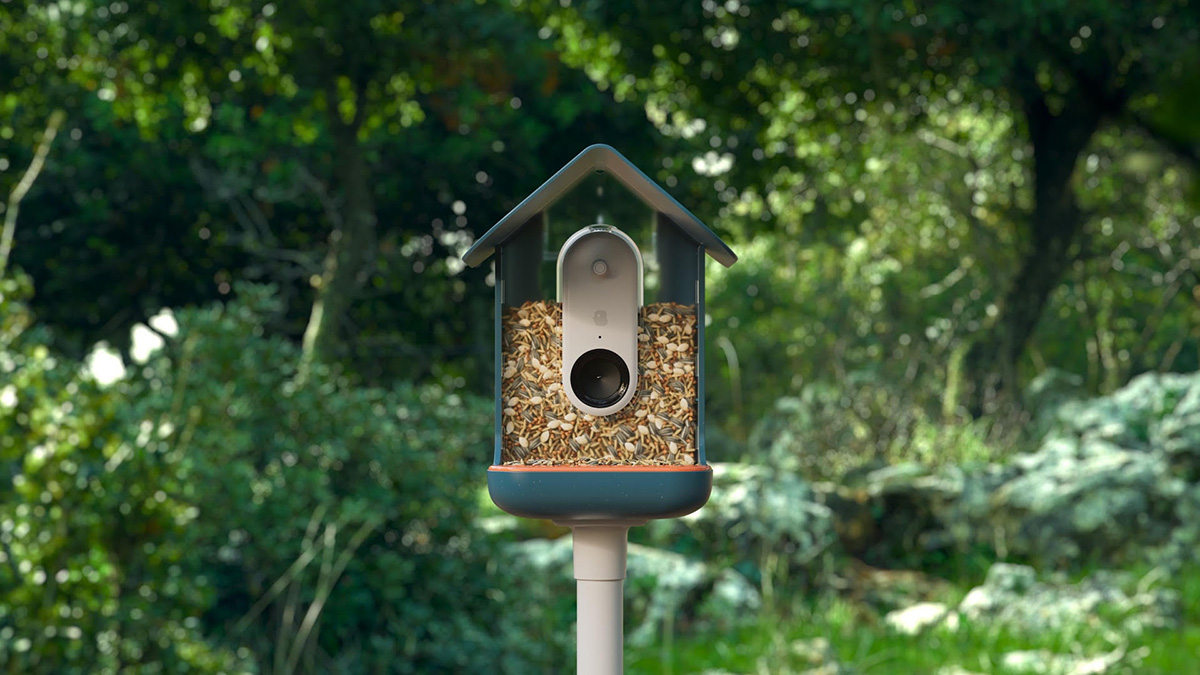 Avian enthusiasts get up close and semi-personal with feathered friends thanks to the Bird Buddy smart feeder that allows safe viewing via a solar-powered, app-enabled camera, along with adorable add-ons like a suet ball holder and three-in-one nutrition set to keep the neighborhood's population happy and healthy. MyBirdBuddy.com, $299-$415
---
Link x Lou Permanent Jewelry Pop-Ups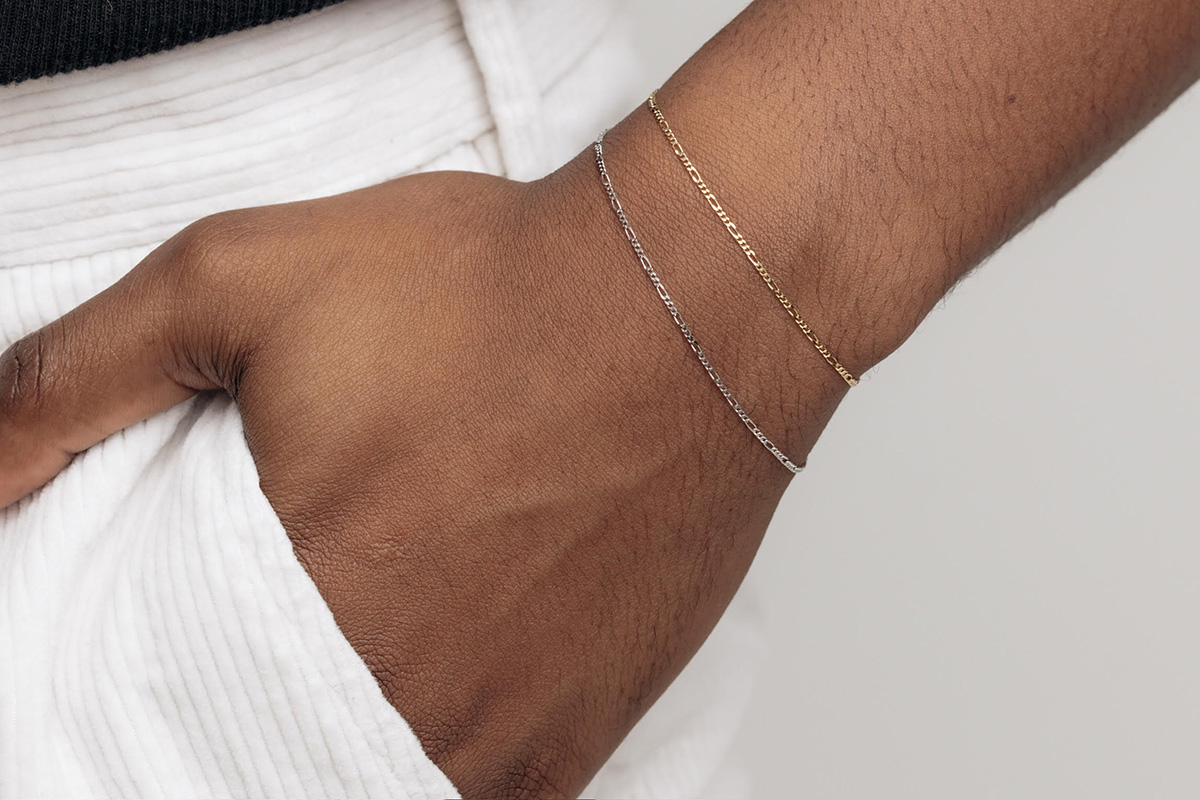 Jewelry – but make it an experience. That's the premise behind Link x Lou, a quick-fitting accessory service providing recipients with in-person appointments for custom-linked, clasp-less 14-karat white- and yellow-gold necklaces, bracelets, anklets, and rings that wear until they're worn out. Money's on 'em lasting longer than the situationship you've got goin', but may the odds be ever in your favor. LinkxLou.com, $55-$500
---
Orttu Shelton Puffer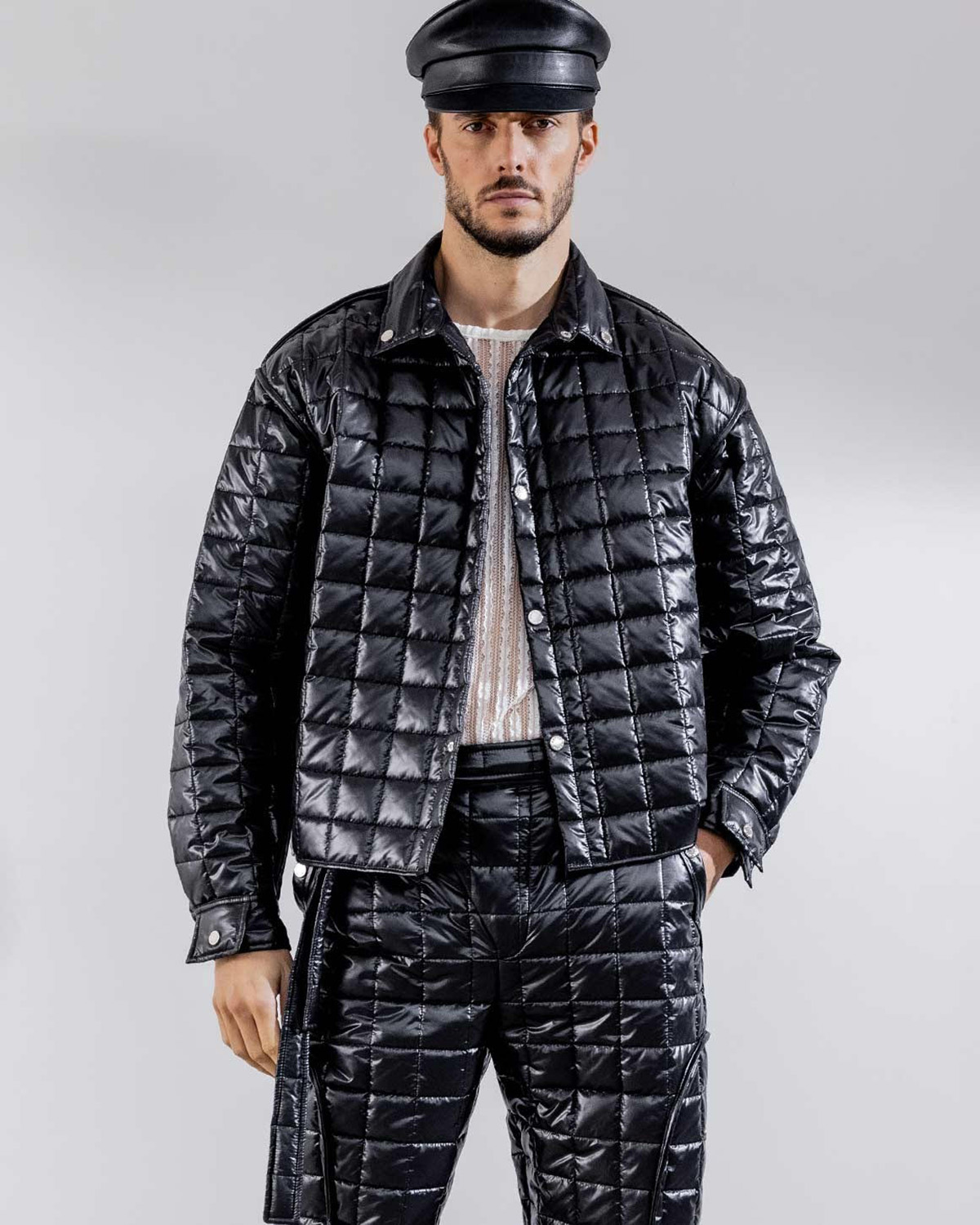 Guess who's coming to dinner? It's you as an alt-timeline Tom of Finland in Orttu's fully quilted, oversized Shelton Puffer comprised of double-layered high-sheen fabric and press-stud fastening that results in a slick style statement vers-er than you are. Orttu.com, $203
---
Winter Discovery Mini Scented Candle Set

Apotheke takes the guesswork out of choosing just the right ambiance-inducing aroma with its Winter Discovery Mini Scented Candle Set, featuring six fragrant two-ounce tins in seasonal smells that include birchwood apple, black cypress, blackberry honey, cardamon chestnut, charred fig, and firewood (with a combined 90-hour burn time), and packaged in a nostalgically illustrated gift box accentuated by festive gold detailing. ApothekeCo.com, $64
---
Polaris General 1000 Sport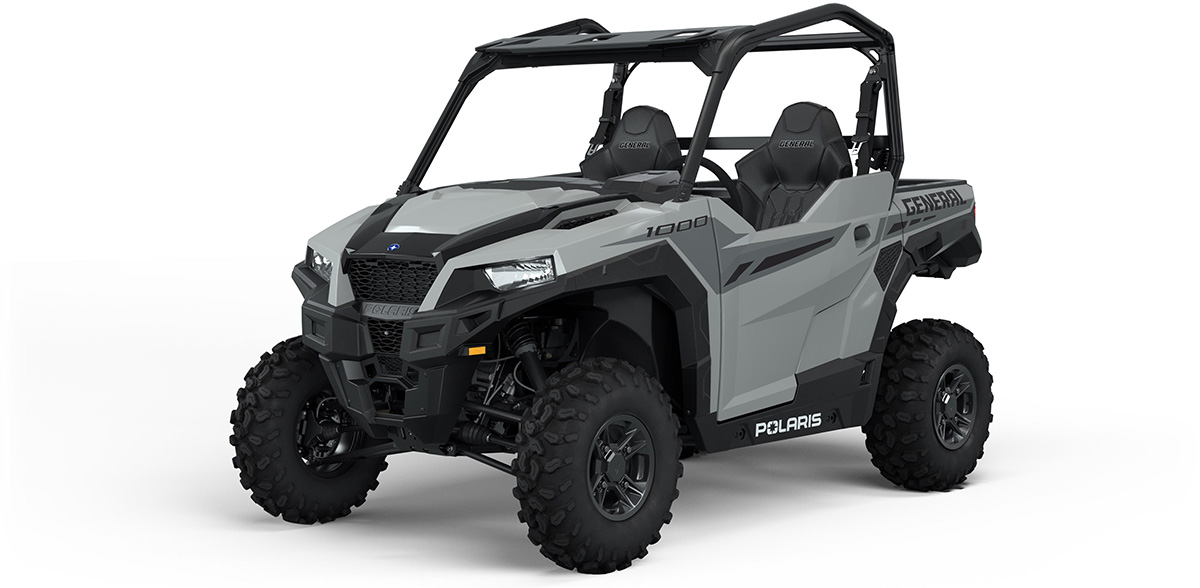 Resort communities across the country have adopted golf carts as a preferred mode of transportation, and you can establish yourself as a local baddie in Polaris' General 1000 Sport – in ethereal colorways like ghost gray – equipped with a four-stroke DOHC twin-cylinder engine, 100 horsepower, 1,500-pound hitch-towing capacity, and enough street cred for Boomers to shake their fists at. Polaris.com, $17,500+
---
'Arquivistas' Crystal Book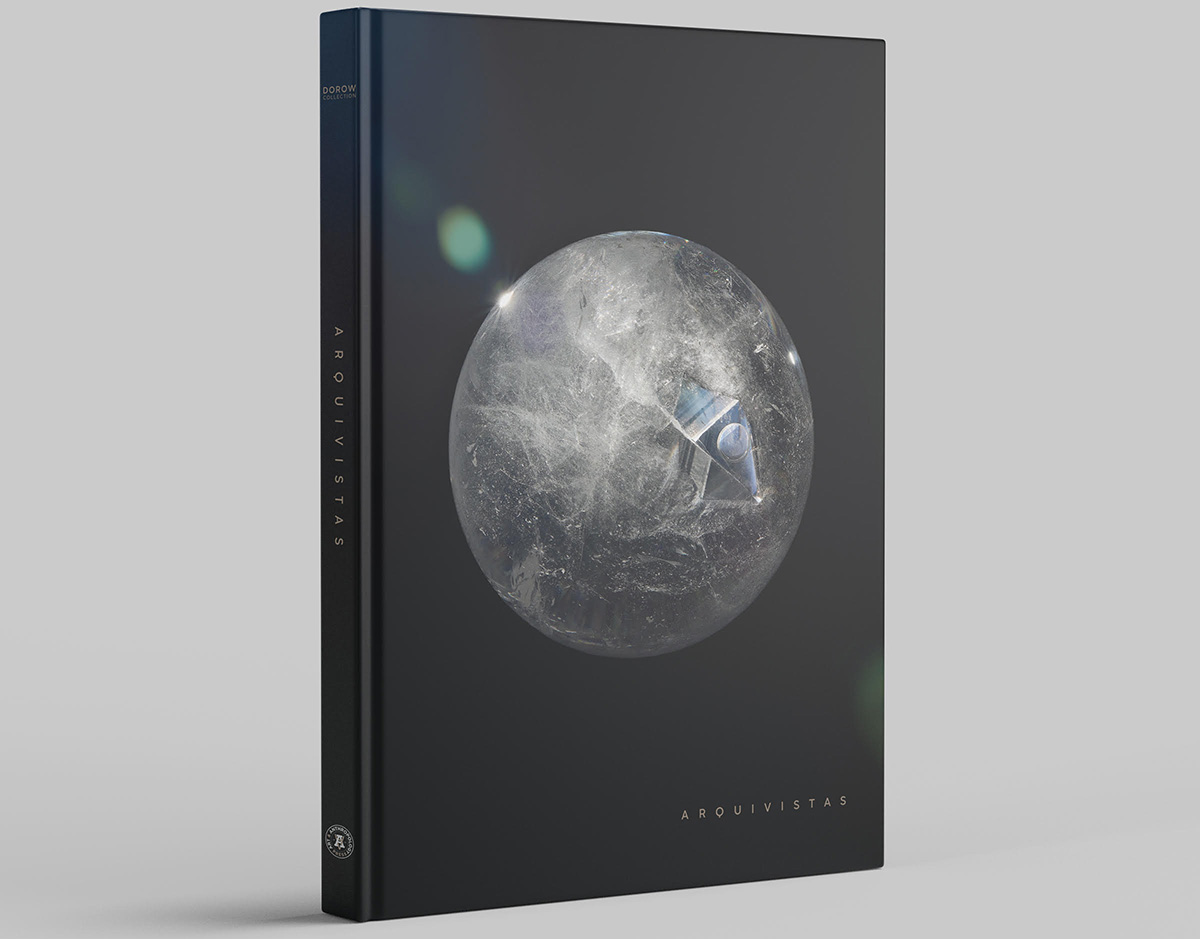 Brazilian crystal devotee Tatiana Dorow has curated an impressive collection of more than 1,000 rare and exquisite minerals – ranging from one ounce to over 5,000 pounds – the comprehensive record of which is now compiled in the sizable coffee-table tome "Arquivistas" (Portuguese for archivist) that's sure to satisfy, delight, and provide endless holiday-party talking points to the New Agers in your life. (You know they will.) ArtAndAnthropologyPress.com, $350
---
Bovem Globe Trimmer 2.0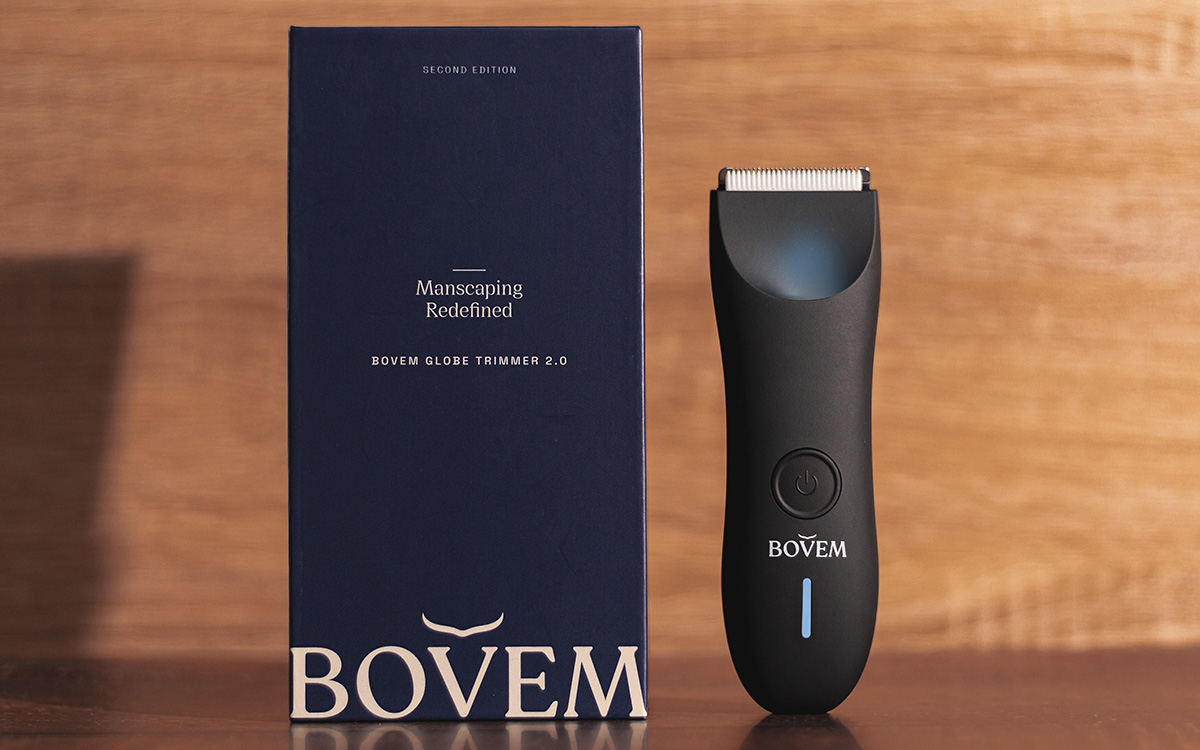 There are plenty of manscaping tools on the market, but perhaps none are designed with your delicate bits in mind like the handsome second-gen Bovem Globe body and groin trimmer with its ergonomic textured grip, powerful 6500 RPM with low vibration, varying guards, and replaceable TrimSafe blades that tidy you up without cutting skin or pulling rough hair. Deck the halls! – no more bloody Christmas balls. Bovem.co, $60-$87
---
Lexington Glassworks Decanter Set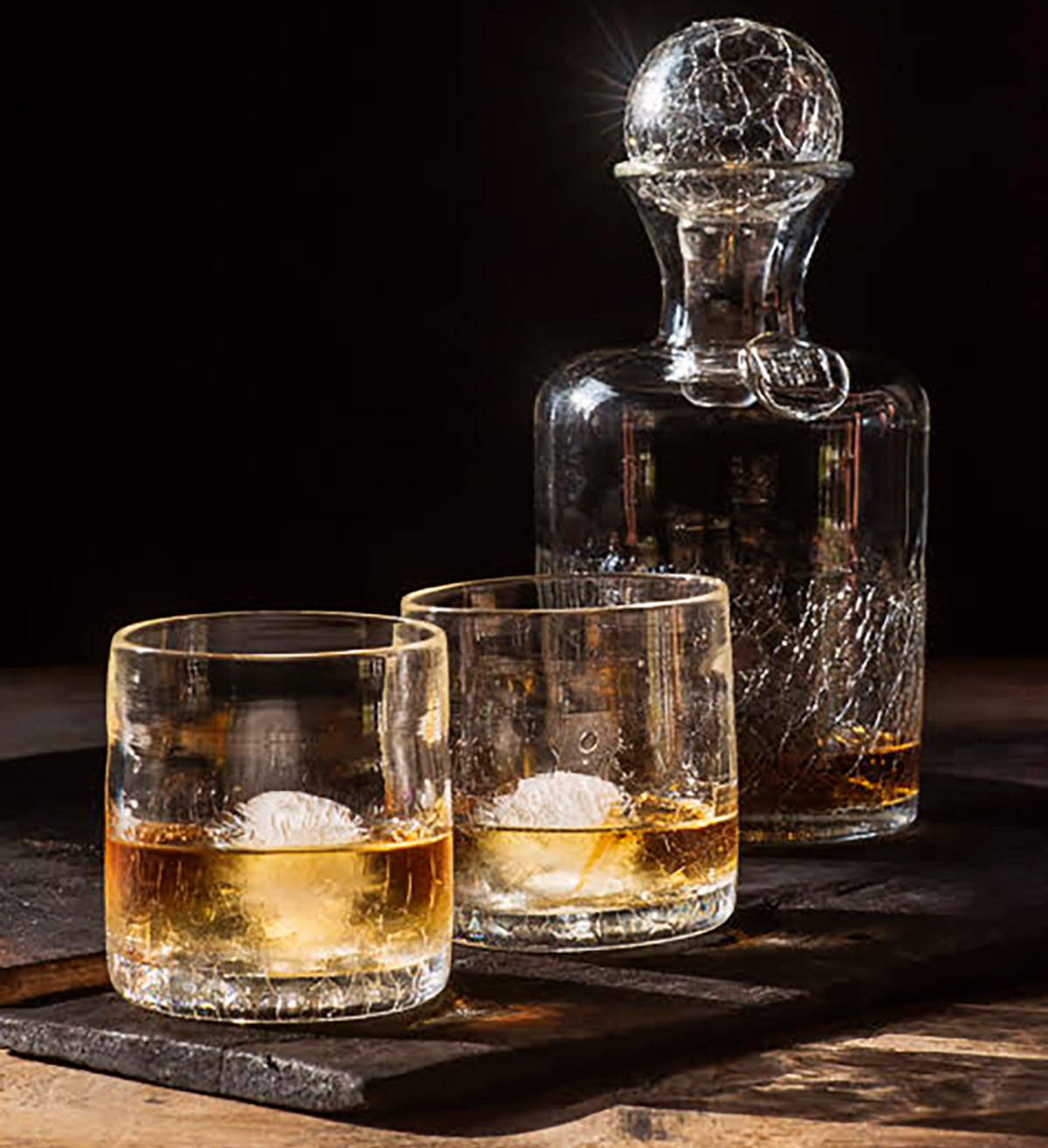 Pour one out from Lexington Glassworks' hand-blown whiskey decanter, each one individually crafted in the company's Asheville, N.C., studio and detailed with an elegant crackle finish that lends an air of sophistication to any home bar cart. Pair with a set of LG's complementary rocks glasses, in the same distinguished style, for a cherished gift. LexingtonGlassworks.com, $280
---
Joule Turbo Sous Vide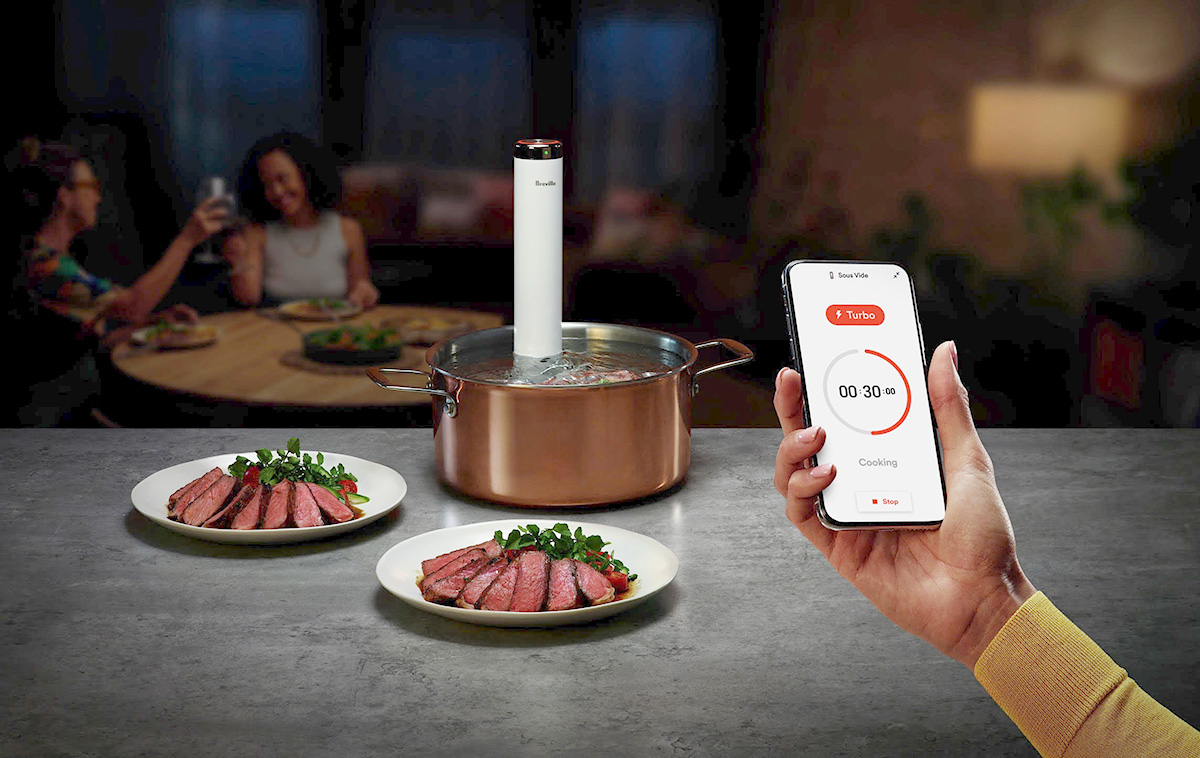 Your fave chefs' autopilot cooking technique hits home countertops in Breville's sleek Joule Turbo Sous Vide stick, which cooks seasoned-and-bagged meats and veggies to a faster-than-ever optimal internal temperature (unattended, no less) before a lickety-split sear and serve results in restaurant-quality dishes deserving of at least a couple Michelin stars for your minimal-mess kitchen. Breville.com, $250
---
Outlines Shower Liner System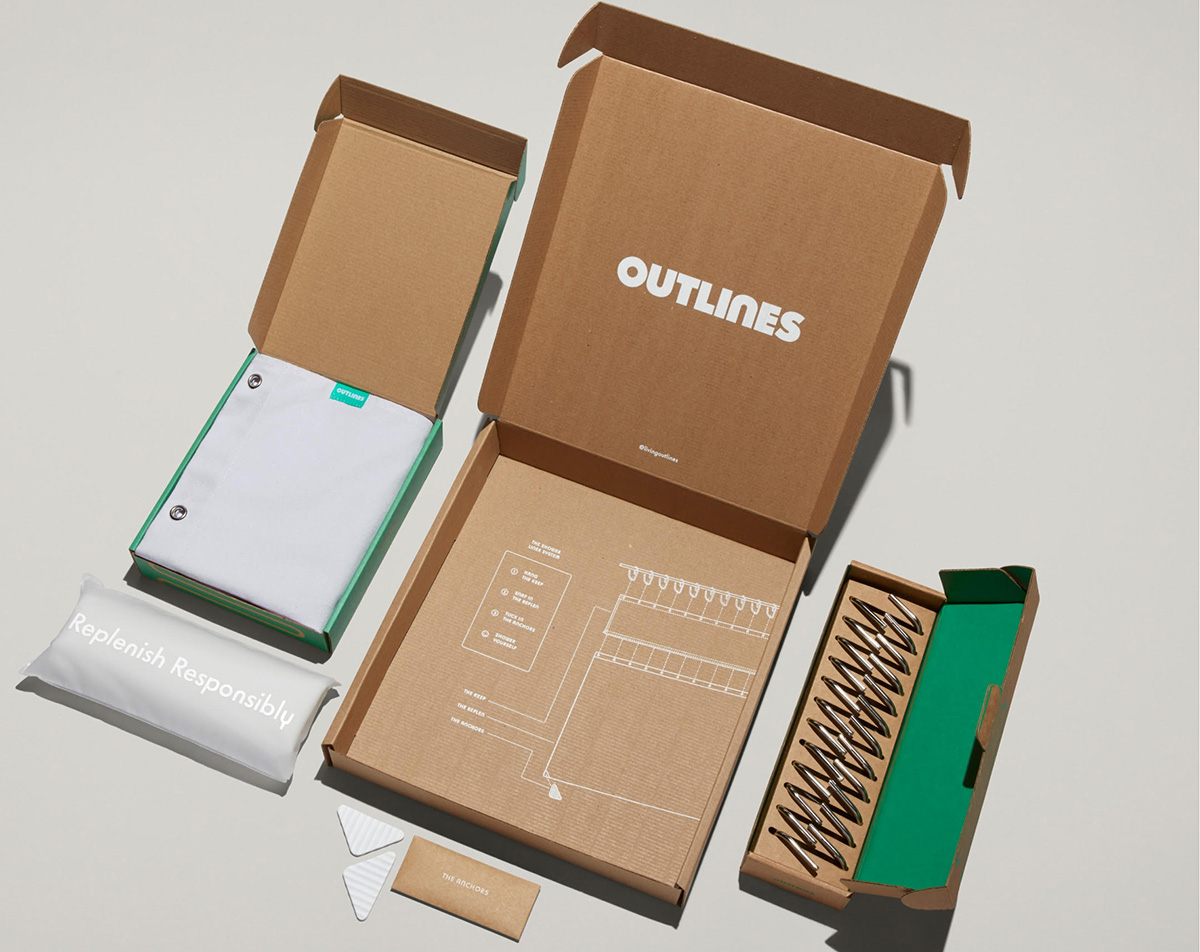 Holiday hosts can practice responsible replenishment amid our planetary plastic-waste crisis when you gift Outlines' thoughtfully designed Shower Liner System that provides users with a machine-washable cotton top piece and fully recyclable bottom to replace when it's time to ditch the grime. Set it and forget it with three-, six- or nine-month auto-deliveries. LivingOutlines.com, $50
---
Barbie Perfume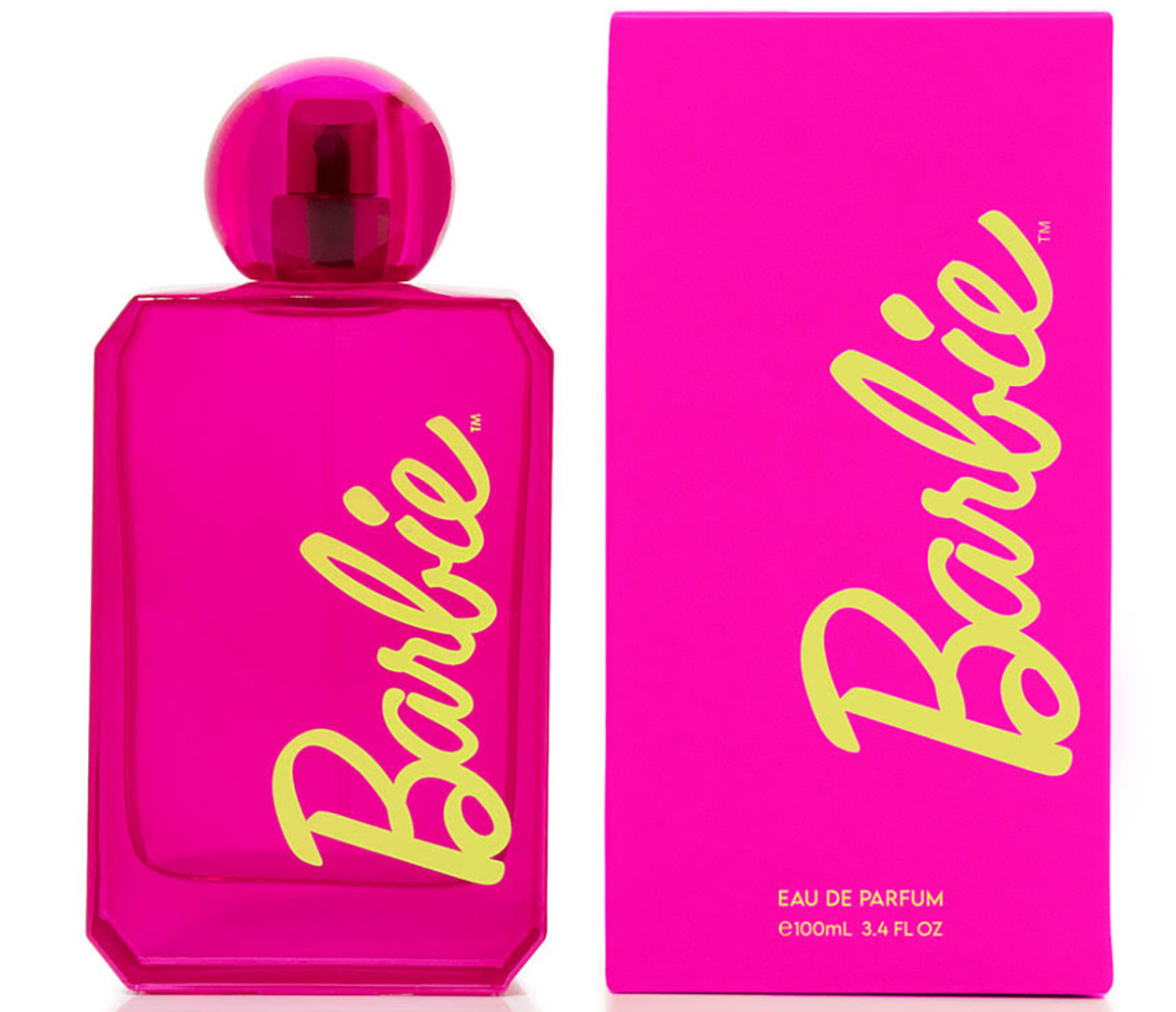 Fight the patriarchy doused in Barbie's sweet-and-fresh fragrance that, from top to bottom, features notes of strawberry nectar and red cherry, peony and pink magnolia, and sandalwood and soft musk for an extraordinary scent that's more than Kenough. DefineMeCreativeStudio.com, $65
---
AiRROBO Pet Grooming Vacuum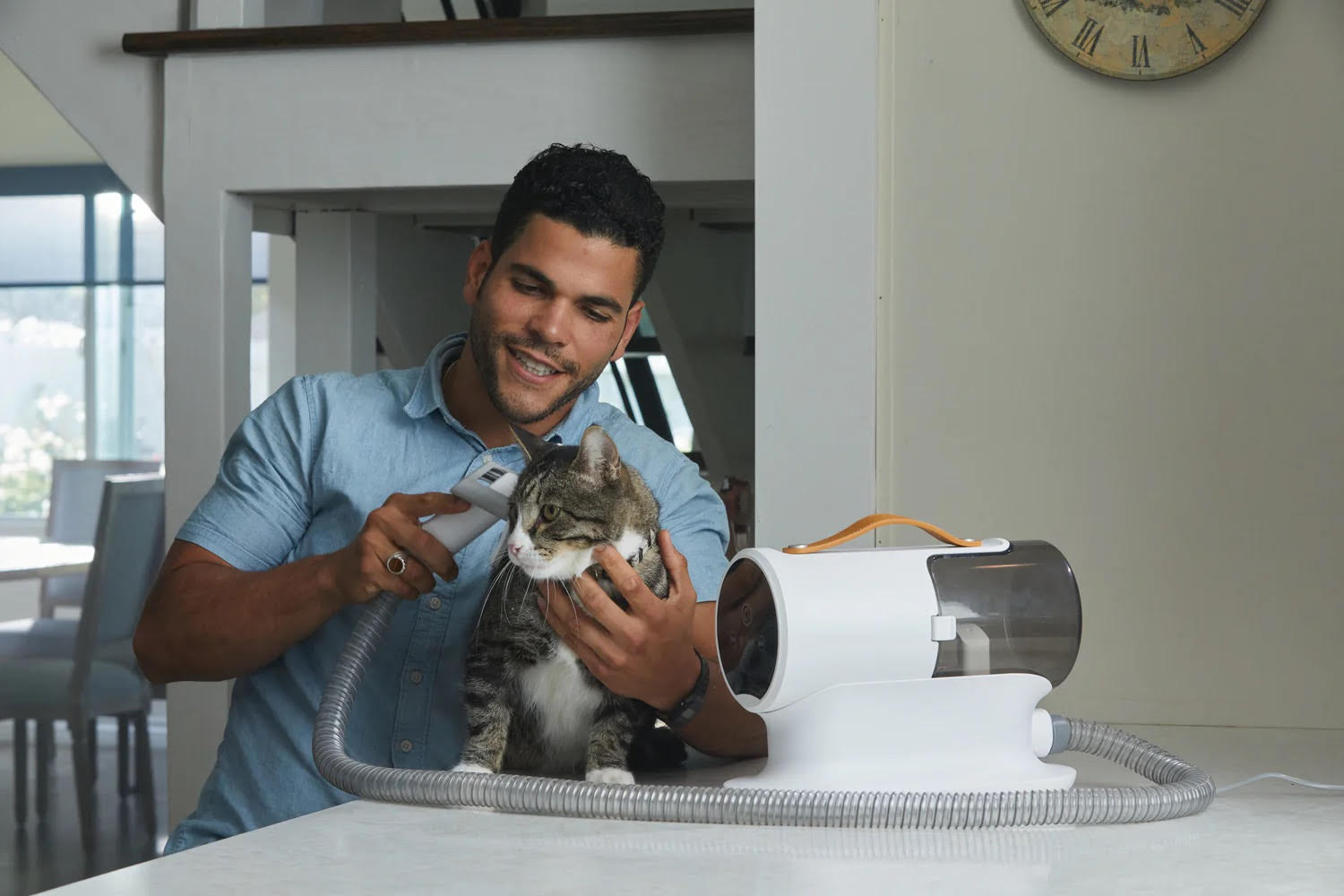 Posh pets enjoy salon-style luxury in the comfort of their homes when treated to a grooming session by the AiRROBO vacuum (think Flowbee for cats and dogs), a five-tool, one-stop solution for keeping furbabies' hair, dander, allergens and mites to a minimum. The portable pamperer includes an electric clipper, crevice and de-shedding tools, and grooming and cleaning brushes housed in a space-saving, HEPA-filtered capsule. US.Air-Robo.com, $110
---
Aura Smart Sleep Mask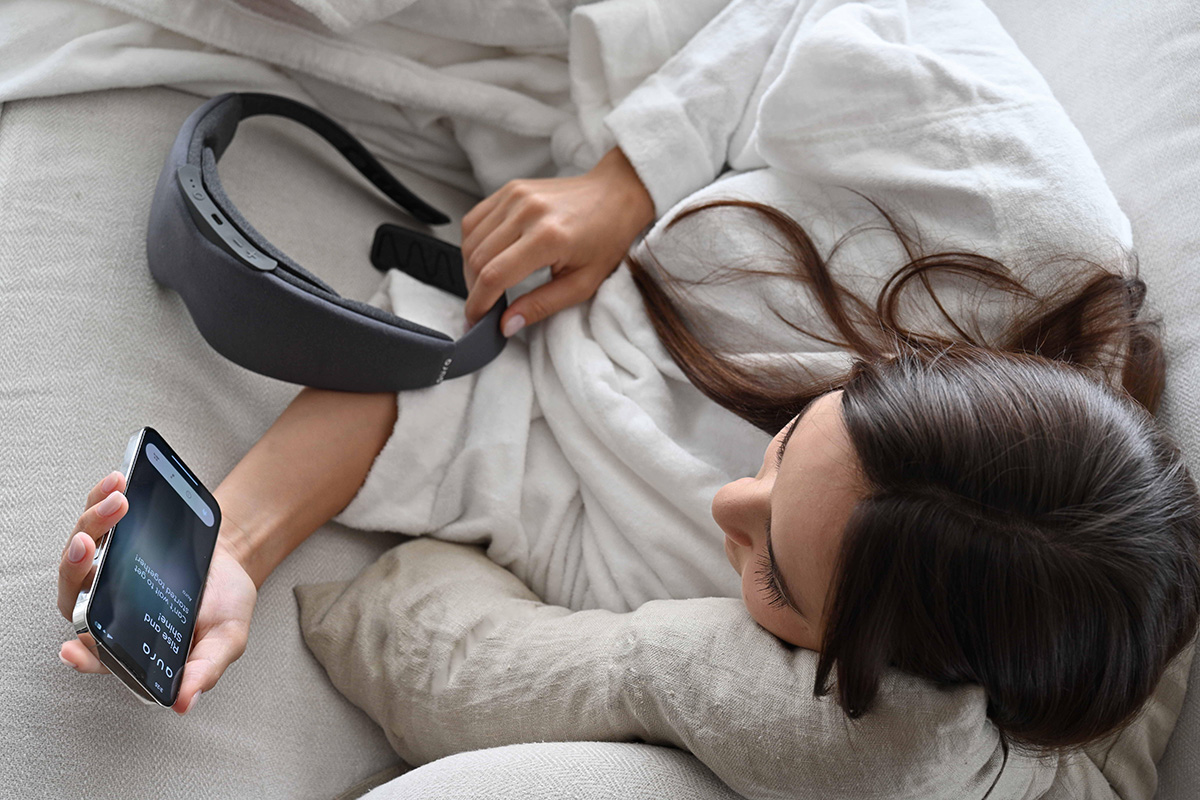 What does the future of total relaxation and deep sleep look like? Blackout darkness and complete serenity in a dream-state sanctuary when you spend your nights in the Aura Smart Sleep Mask with built-in speakers for guided meditation and snooze-inducing ASMR, zero-pressure eye cushioning, and light and sunrise therapy to help you wake rested and refreshed at home and (especially) away. Indiegogo.com, $190
---
Mikey Rox is an award-winning journalist and LGBTQ lifestyle expert whose work has been published in more than 100 outlets across the world. Connect with Mikey on Instagram @mikeyroxtravels.