July 27, 2019 at 6:15 pm PDT | by Staff reports
2nd anniversary of Gemmel Moore's death
Friends and family of Gemmel Moore gathered in front of the apartment building Saturday evening, July 27, where the 26-year-old was found dead July 27, 2017 of a crystal meth overdose in the apartment of Ed Buck a gay political fundraiser and activist.
Jasmyne Cannick, a spokesperson for LaTisha Nixon, Moore's mother, announced in a media release Saturday afternoon that the vigil will be held at 1234 N. Laurel Avenue, starting at 6PM.
Buck has not been charged in the death of Moore nor the death on January 7, 2019, of a second Black man, Timothy Dean, 55, who was also found deceased in Buck's apartment – the same apartment in which Mr. Moore died less than 18 months earlier.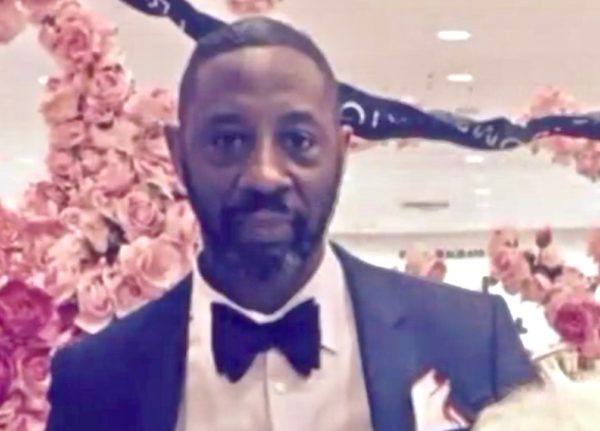 Protests were touched off by rulings of an accidental methamphetamine overdose by the office of LA County Medical Examiner-Coroner Dr. Jonathan Lucas, followed by a decision by Los Angeles District Attorney Lacey to not file charges and prosecute Buck in the Moore case.
The LA Sheriff's Robbery-Homicide Commander, Captain Chris Bergner, told the Los Angeles Blade that an initial review by his investigators who were dispatched found nothing suspicious.
Less than a month later in mid-August, a community civil rights activist and blogger from Culver City, Jasmyne Cannick, published the contents of Moore's journal- providing portions to LA media outlets, which led to Moore's mother and others questioning whether the drugs that killed him were self-administered. These questions based on his (Moore's) journal entries describing his relationship with Buck,
In response, Bergner said that his detectives reopened their investigation and then submitted their findings to the DA's office.
Nearly a year later to the day of Moore's death on July 26, 2018, Assistant Head Deputy DA Craig Hum found that there was insufficient evidence Buck had administered the lethal dose or in fact provided the methamphetamine to Moore.
As a result the DA's office declined to charge and prosecute Buck in the case.
A lawsuit was filed February 25 in Superior Court for the County of Los Angeles by Nixon which accuses LADA Lacey and ADA Hum of failing to prosecute Buck. 
A May 2019 amendment added two charges to the 12-count civil complaint: human trafficking and distribution of private sexually explicit materials. The complating says Buck "knowingly utilized interstate commerce for the purpose of recruiting, enticing and transporting" Moore from Texas to Los Angeles, for "commercial sex acts" and claims Buck provided for Moore's transportation expenses and promised to pay for his time. The complaint also alleges Buck sent sexually explicit videos of Moore to an unnamed defendant in April of 2019.
A spokesperson for the Los Angeles County Sheriff's office told the LA Blade there is still an open homicide investigation relating to Dean's death.