August 5, 2019 at 2:36 pm PDT | by Karen Ocamb
Gay Republican Carl DeMaio running for anti-LGBTQ Rep. Duncan Hunter's seat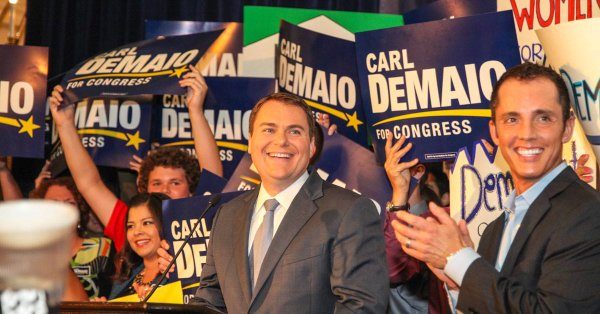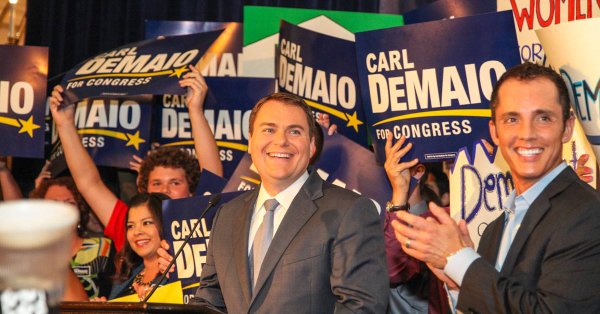 Gay Republican radio talk show host Carl DeMaio announced Monday, Aug. 5 that he's running to take the 50th Congressional District seat now held by disgraced and wounded Trump-Pence administration handmaiden, notorious anti-LGBT Rep. Duncan Hunter, co-author of the original congressional effort to ban transgender servicemembers from open service. With DeMaio now in, Hunter has five GOP challengers for his seat, though his ugly focus has solely been on his only Democratic challenger, Ammar Campa-Najjar, not his other primary rivals. Campa-Najjar lost to Hunter in 2018 by fewer than 4 points.
"The polling shows Democrats could flip this seat if I didn't run, and we simply CANNOT lose another seat in California to the Democrats," DeMaio says in a fundraising announcement. "Here's the added benefit: we are going to use this campaign as the model for how Republicans can fight back in California and WIN. I'm going all-in on our 5-point Reform California agenda (stop the tax hikes, secure the border, stop Newsom's socialist agenda, etc.) and we will be aggressive with ballot harvesting and grassroots canvassing. Plus, I'll still be leading all of our initiatives through Reform California! This will add the power of a Congressional seat to our arsenal."
DeMaio asks for help to raise a "huge amount" in the first 72 hours "to show the Democrats we are STRONG enough to hold this seat!" DeMaio says in his fundraising email. "Can I count on your help to make this campaign the model for how we TAKE BACK California?"
In 2014, DeMaio, then a prominent member of the San Diego City Council, challenged Democratic incumbent Scott Peters and lost but continued to build an issue-based coalition. By 2018, DeMaio's campaign against the state gas tax was so successful with a recall unseating Democratic State Sen. Josh Newman that GOP gubernatorial contender John Cox and other challengers to then-Lt. Gov Gavin Newsom exalted DeMaio's gas tax recall idea and asked for the gay Republican's blessing.
Now DeMaio is challenging his own Republican Party not only in the primary for the 50th District seat but for a new way of thinking for the third-place state GOP.
"Too many Californians are thinking of fleeing our state because they cannot afford the cost of living and disagree with the extreme socialist agenda being advanced by the Democrats," DeMaio said in a statement. "I refuse to flee – I plan to fight. To take back our state, we need a new generation of California leaders who are willing to fight and have a record of getting reform done.
"The old guard of California Republican leaders have shown they aren't willing or able to lead the fight to take back our state from the Democrats – or worse, like Mr. Hunter, they are tied up in court facing criminal charges," he continued. "Can I best help lead the fight by winning this US Congressional seat or by remaining on the airwaves and chairing Reform California? I'm grateful to all who have reached out to me with their input and words of encouragement on this important question."
Last month, a judge refused to throw out a 60-count federal corruption case against Hunter, 42, who is accused with his wife Margaret of misusing $250,000 in campaign funds for personal expenses. Margaret, whom Hunter blamed for their financial issues, accepted a plea deal to testify against him.
Given the severity of the charges, Hunter may vacate his seat or be removed for cause, which would trigger a special election primary.
Campa-Najjar welcomed Carl DeMaio to the race last Friday and teased his own support among the region's military veterans.