Gay son of Straight Pride rally organizer working to cancel event
The event is scheduled for Aug. 24 in Modesto, Calif.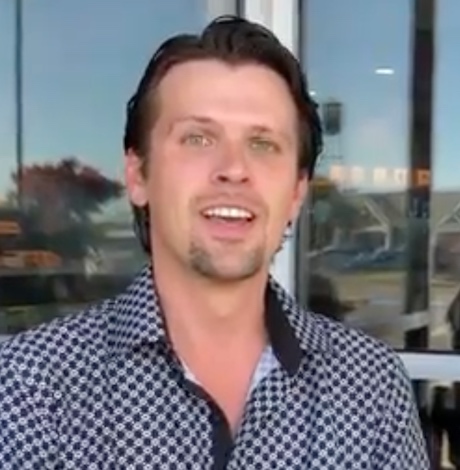 Matthew Mason, the openly gay son of a woman organizing a Straight Pride event in Modesto, Calif., is working to have the event canceled.
The Straight Pride event is scheduled for Aug. 24 at Graceada Park's Mancini Bowl.
Matthew, 28, is the adopted son of co-organizer Mylinda Mason. He is planning to speak with the Modesto city council next week to ask them to deny organizers a permit for Graceada Park. Mason is also planning a candlelight vigil before the meeting.
"We don't want hate in Modesto," Matthew told the Modesto Bee. "I am making sure Modesto is not a place for hate speech."
City spokesman Thomas Reeves told the Modesto Bee the council is still waiting to hear from organizers if a parade will be included in the event. Reeves also noted that city staff, not the council, approves park reservations.
Matthew says he expects the event "will have a small, pitiful turnout—they are a fringe group." However, organizers have planned on an estimated 500 attendees.
Mylinda says "intolerance does not come from our side."
"We are more than happy to see they are going to have a candlelight vigil. We are not happy they are going to try to shut down our side and deny us peaceable assembly. It's obvious we have two opposing views. It's the other side that wants the opposing view shut down. It's not our side," Mylinda told the Modesto Bee.
Matthew shared that he became estranged from his mother when he came out at 19.
Mylinda claims that the separation is due to Matthew's feelings and not her own.
"I would say it's heartbreaking," Mylinda says of their estrangement. "Any parent feels this way."
Florida House committee passes "Don't Say Gay" bill
"LGBTQ people are your neighbors, family members, and friends. We are a normal, healthy part of society and we will not be erased"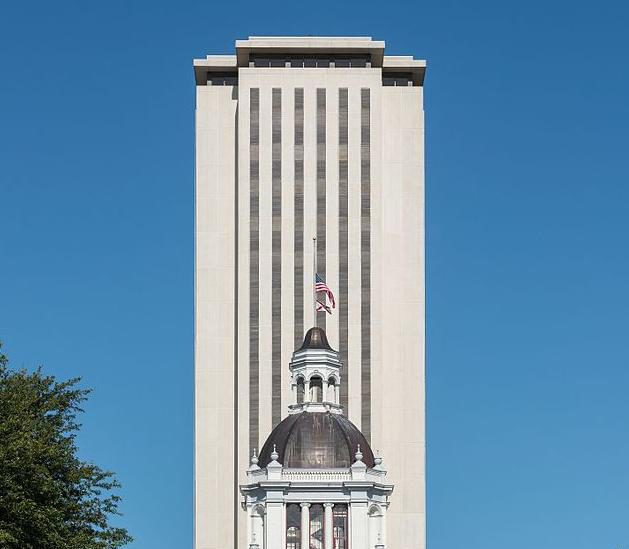 TALLAHASSEE – A Republican majority Florida House Education & Employment Committee passed HB 1557, the Parental Rights in Education bill, colloquially referred to as the "Don't Say Gay" bill advancing the measure to the full House.
HB 1557 and its companion Senate bill SB 1834, would ban classroom discussions about sexual orientation and gender identity in schools, erasing LGBTQ identity, history, and culture — as well as LGBTQ students themselves.
The bill also has provisions that appear to undermine LGBTQ support in schools and include vague parental notification requirements which could effectively "out" LGBTQ-identifying students to their parents without their consent.
"The Trevor Project's research has found that LGBTQ youth who learned about LGBTQ issues or people in classes at school had 23% lower odds of reporting a suicide attempt in the past year. This bill will erase young LGBTQ students across Florida, forcing many back into the closet by policing their identity and silencing important discussions about the issues they face," said Sam Ames, Director of Advocacy and Government Affairs at The Trevor Project. "LGBTQ students deserve their history and experiences to be reflected in their education, just like their peers."
In an email to the Blade, Brandon J. Wolf, the Press Secretary for Equality Florida noted; "Governor DeSantis' march toward his own personal surveillance state continues. Today, the Don't Say Gay bill, a piece of legislation to erase discussion of LGBTQ people from schools in Florida, passed its first committee and became another component of an agenda designed to police us in our classrooms, doctor's offices, and workplaces. Make no mistake — LGBTQ people are your neighbors, family members, and friends. We are a normal, healthy part of society and we will not be erased."
This will kill kids, @RonDeSantisFL. You are purposefully making your state a harder place for LGBTQ kids to survive in. In a national survey (@TrevorProject), 42% of LGBTQ youth seriously considered attempting suicide last year. Now they can't talk to their teachers? https://t.co/VtfFLPlsn3

— Chasten Buttigieg (@Chasten) January 20, 2022
The Trevor Project's 2021 National Survey on LGBTQ Youth Mental Health found that more than 42% of LGBTQ youth seriously considered attempting suicide in the past year, including more than half of transgender and nonbinary youth.
According to a recent poll conducted by Morning Consult on behalf of The Trevor Project, 85% of transgender and nonbinary youth — and two-thirds of all LGBTQ youth (66%) — say recent debates about state laws restricting the rights of transgender people have negatively impacted their mental health.
When asked about proposed legislation that would require schools to tell a student's parent or guardian if they request to use a different name/pronoun or if they identify as LGBTQ at school, 56% of transgender and nonbinary youth said it made them feel angry, 47% felt nervous and/or scared, 45% felt stressed, and more than 1 in 3 felt sad.
If you or someone you know needs help or support, The Trevor Project's trained crisis counselors are available 24/7 at 1-866-488-7386, via chat at TheTrevorProject.org/Get-Help, or by texting START to 678678.
Anti-LGBTQ+ foster agency discriminates against married Jewish couple
Holston said it "only provide[s] adoption services to prospective adoptive families that share our [Christian] belief system"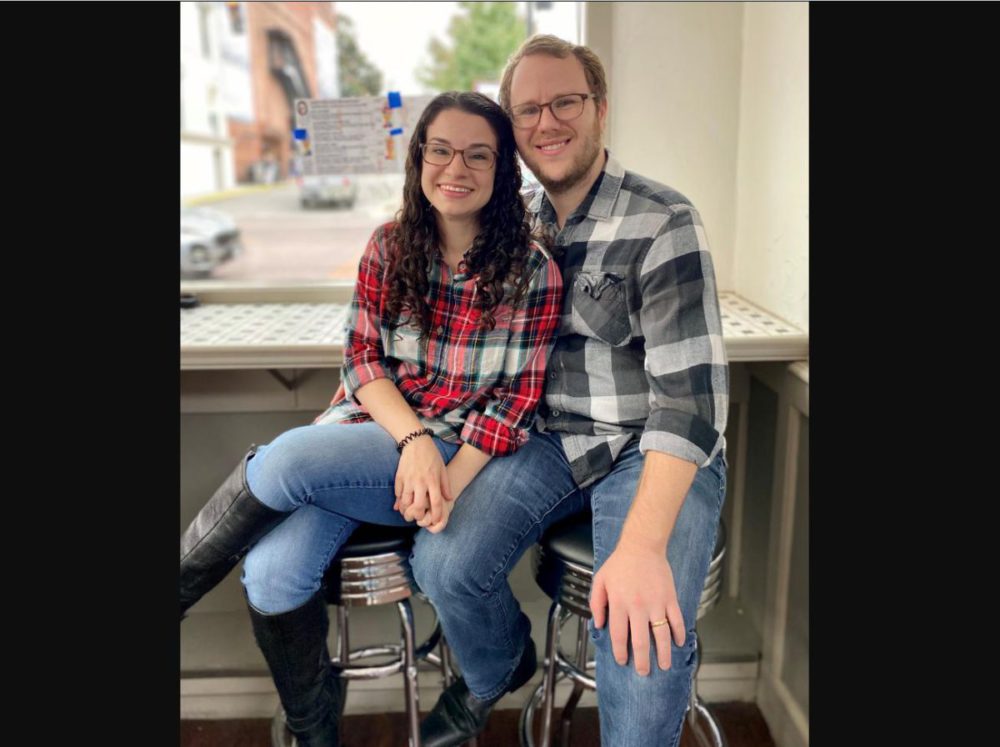 GREENVILLE, Tn. – The Holston Home, which is affiliated with the Holston Conference of the United Methodist Church and operates as an orphanage, foster agency and adoption agency, was sued in state court Wednesday after a married cis-gender Knox County, Tennessee, couple were denied foster-parent training and a home-study certification by the state-funded agency.
The Rutan-Rams in early 2021 were excited to begin the process of fostering to adopt a male child from Florida. They were told they needed to complete Tennessee-mandated foster-parent training and a home-study certification.
The Rutan-Rams contacted the only agency in their area that was willing to provide those services for out-of-state placements – Holston United Methodist Home for Children, a state-funded agency that provides foster care placement, training, and other services on behalf of the Tennessee Department of Children's Services.
In court documents filed in the state of Tennessee's 20th Judicial District Court, Elizabeth and Gabriel Rutan-Ram allege that Holston initially told the couple that it would provide them with the services they needed.
But the day that the Rutan-Rams were scheduled to start Holston's training class, Holston told the couple it wouldn't serve them because they are Jewish. Holston said it "only provide[s] adoption services to prospective adoptive families that share our [Christian] belief system."
Because there was no other agency in the Knox County area that would provide the foster-parent training and certification for the adoption of an out-of-state child, the Rutan-Rams were unable to adopt the boy from Florida.
"I felt like I'd been punched in the gut," said Liz Rutan-Ram. "It was the first time I felt discriminated against because I am Jewish. It was very shocking. And it was very hurtful that the agency seemed to think that a child would be better off in state custody than with a loving family like us."
"It's infuriating to learn our tax dollars are funding discrimination against us," said Gabe Rutan-Ram. "If an agency is getting tax money to provide a service, then everyone should be served – it shouldn't matter whether you're Jewish, Catholic or an atheist. We're all citizens of Tennessee, regardless of our religion."
The religious discrimination experienced by the Rutan-Rams occurred almost exactly a year after Gov. Bill Lee signed into law House Bill 836, which authorizes taxpayer-funded foster-care agencies in Tennessee to deny services to prospective families who are the "wrong" religion or don't follow an agency's religious tenets.
State legislators were warned the law clearly violates religious freedom as outlined in both the state and U.S. Constitutions, but legislators passed the law despite public outcry.
"The Tennessee Constitution, like the U.S. Constitution, promises religious freedom and equality for everyone. Tennessee is reneging on that promise by allowing a taxpayer-funded agency to discriminate against Liz and Gabe Rutan-Ram because they are Jews," said Alex J. Luchenitser, associate vice president and associate legal director at Americans United. "Laws like House Bill 836 must not stand when they allow religion to be used to harm vulnerable kids and people like Liz and Gabe who want to provide those children with safe and loving homes."
Joining the Rutan-Rams as plaintiffs in the lawsuit are six Tennessee residents, four of them faith leaders, who object to their tax dollars being used to fund any child-placing agency that engages in religious discrimination. The plaintiffs include:
The Rev Jeannie Alexander, an interfaith pastor from Davidson County
The Rev. Elaine Blanchard, a Disciples of Christ minister from Shelby County
The Rev. Alaina Cobb, a Christian minister from Davidson County
The Rev. Denise Gyauch, a Unitarian Universalist minister from Davidson County
Dr. Larry Blanz of Davidson County, a retired psychologist with more than forty years of experience that includes working with foster parents and children
Mirabelle Stoedter, a Davidson County resident who serves as treasurer of the Tennessee chapter of Americans United for Separation of Church and State.
The lawsuit, Rutan-Ram v. Tennessee Department of Children's Services, also names department Commissioner Jennifer Nichols as a defendant. The suit explains that the department and Nichols are violating the religious-freedom and equal-protection provisions in Articles I and XI of the Tennessee Constitution by funding religious discrimination in foster-care services.
In December of this past year, the Holston Home filed a federal lawsuit alleging that its religious beliefs were violated by federal rules that it must place children with same-sex couples.
The Holston suit also claims; "The messages Holston Home recites in its child placing activities are consistent with Holston Home's religious beliefs about cohabitation, and about
marriage being between a biological male and a biological female."
The Southern Poverty Law Center listed anti-LGBTQ extremist hate group Alliance Defending Freedom, a Scottsdale, Arizona far-right legal group is representing Holston in both cases.
The Holston president and CEO Bradley Williams could not be reached for comment Wednesday. Instead, a receptionist at Home for Children told Knox News and other media outlets to email the organization's law firm, Alliance Defending Freedom which also did not respond to an emailed request for comment.
*********************
Federal Title IX inquiry of anti-LGBTQ bias by Christian university
Its Student Handbook prohibits same-sex romantic/sexual relationships as well as actions deliberately discordant with birth gender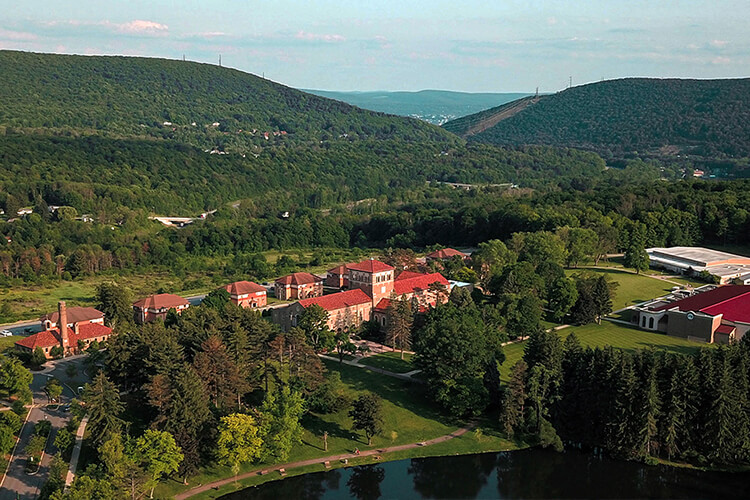 CLARKS SUMMIT, Pa. – The Office for Civil Rights (OCR) of the U.S. Department of Education (DOE) launched a Title IX investigation of Clarks Summit University, a Christian university located in Clarks Summit, Pennsylvania, just outside the city of Scranton.
The Portland, Oregon-based Religious Exemption Accountability Project, (REAP), submitted a complaint last July on behalf of Gary Campbell, an Out gay man and former CSU student. The Office for Civil Rights notified REAP on Tuesday that the agency will initiate a Title IX investigation.
The agency's notification letter said it will investigate an allegation that "The University maintains a policy in its Student Handbook prohibiting students from engaging in same-sex romantic or sexual relationships, as well as from 'cross-dressing or other actions deliberately discordant with birth gender.'"
REAP director, Paul Southwick, stated that "this action potentially affects hundreds of educational institutions and demonstrates that OCR has the power to investigate taxpayer-funded religious schools whose disciplinary or other policies discriminate against LGBTQ+ students."
But Southwick cautioned that: "Unfortunately, once an investigation is opened, these Title IX complaints will likely ultimately be dismissed once the school asserts a religious exemption. That's why our Title IX lawsuit challenging the validity of the religious exemption is so important."
Gary Campbell was expelled from Clarks Summit University (CSU) in 2019 and barred from reapplying with just a few credits left before graduation. His sexual orientation was the stated reason for the school's actions.
Upon learning of the Title IX investigation, Campbell commented, "I am crying, because for a while I thought what happened at Clarks Summit was my fault, that I was the one who messed up by going to this school. Now I have the REAP attorneys believing that I was being discriminated against and standing up for me, when nobody stood up for me during those 11+ years I went to that school."
Campbell further states that "Now the Office for Civil Rights is saying they are diving in deep, that there is value in this investigation. They're saying there are red flags here, and that helps me rid my mind of a lot of self-gaslighting and doubt, brainwashing that I was at fault. This whole process is therapeutic for me."
Campbell is one of approximately 40 plaintiffs in a class action lawsuit filed by REAP against the DOE in March 2021 challenging the constitutionality of the religious exemption to Title IX, a law prohibiting discrimination on the basis of sex by schools receiving Federal financial assistance. REAP has filed Title IX complaints on behalf of most of the plaintiffs.