Modesto 'Straight Pride' ends in violence, Proud Boys v. counter protestors
Approximately an hour after the rally started the two sides ended up clashing resulting in the discharge of Bear Spray & numerous fistfights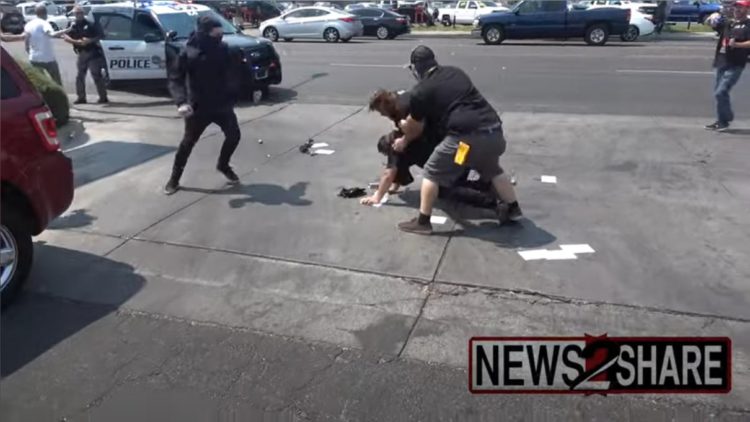 MODESTO, Ca. – A rally by the white nationalist Proud Boys extremist group and others for what they labeled the third annual 'Stanislaus County Straight Pride' this past Saturday outside of the Modesto Planned Parenthood building, ended in violence with two people arrested.
The Central California LGBTQ Collaborative and other LGBTQ+ affirming groups had organized a 'No hate in the valley' counter-protest which was held two hours earlier at the Roosevelt Park, about seven blocks from the Proud Boy event with about 100 people who showed up.
According to Sharon Bear, a spokesperson for the Modesto Police Department, at some point those in attendance of the Roosevelt Park event along with anti-fascist identified persons gathered across from the Modesto Planned Parenthood building on McHenry Avenue to protest the Proud Boy rally.
Approximately an hour after the Proud Boys rally commenced the two sides ended up clashing resulting in the discharge of Bear Spray and numerous fistfights. Modesto Police were dispatched to the scene to break up the ongoing melee and effected two misdemeanor arrests. Witnesses told police officers responding that the Proud Boys continent had aggressively assaulted the counter-protestors which touched off the ensuing disturbances.
Two people face misdemeanor charges following a fight that shut down McHenry Avenue. https://t.co/G5LSePIVfT

— The Modesto Bee (@modbee) August 29, 2021
The Modesto Bee reported that Jupiter Dalby, an organizer with the Central California LGBTQ Collaborative, said he feels many places — including Modesto and the Central Valley as a whole — are still behind when it comes to LGBTQ+ equality. Straight pride is just a continuation of that mindset.
"I think it's quite frankly disgusting," Dalby said.
Although his family is now supportive, Dalby was originally kicked out when he came out to his parents as transgender. He said he was homeless for some time and feels being trans and queer can make life more difficult for himself and others.
Dalby said the community, city council and mayor need to help fight against hate in Modesto.
"They need to stand up for us," he said. "They need to show up for us."
The Modesto Police spokesperson told the Modesto Bee that police had arrested two people on misdemeanor charges. One person faces preliminary charges of failure to disperse and resisting arrest, and the other person faces a preliminary charge for fighting in public.
She added that officers had been monitoring the series of events prior to the violence breaking out. "We try to coordinate and prep for the worst and hope that everything remains peaceful," Bear said. "If we have events like this and we are not prepared, then we didn't plan ahead."
There were multiple people who tweeted the melee and an independent freelance journalist who captured it on video:
Proud Boys fight Antifa following "Straight Pride Parade" in Modesto, CA: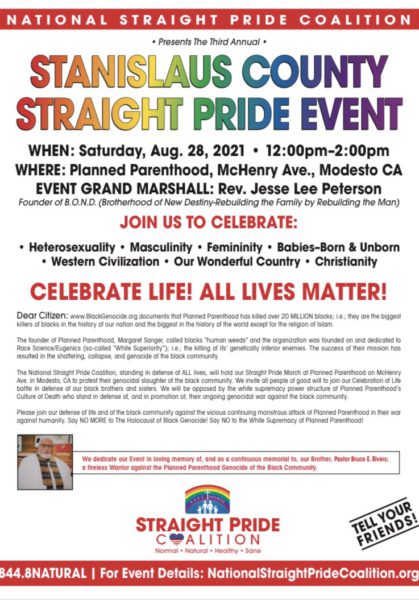 As officers continued to push the group back, Proud Boy Jeffrey Perrine fell on his back, apparently having been pushed by officers.

"You hurt my back, bitch!"

Officers then arrested him. pic.twitter.com/KpErUP83ld

— Ford Fischer (@FordFischer) August 29, 2021
CHP increases efforts to combat organized retail theft for holidays
California Highway Patrol to saturate shopping centers throughout the state working with local law enforcement to make arrests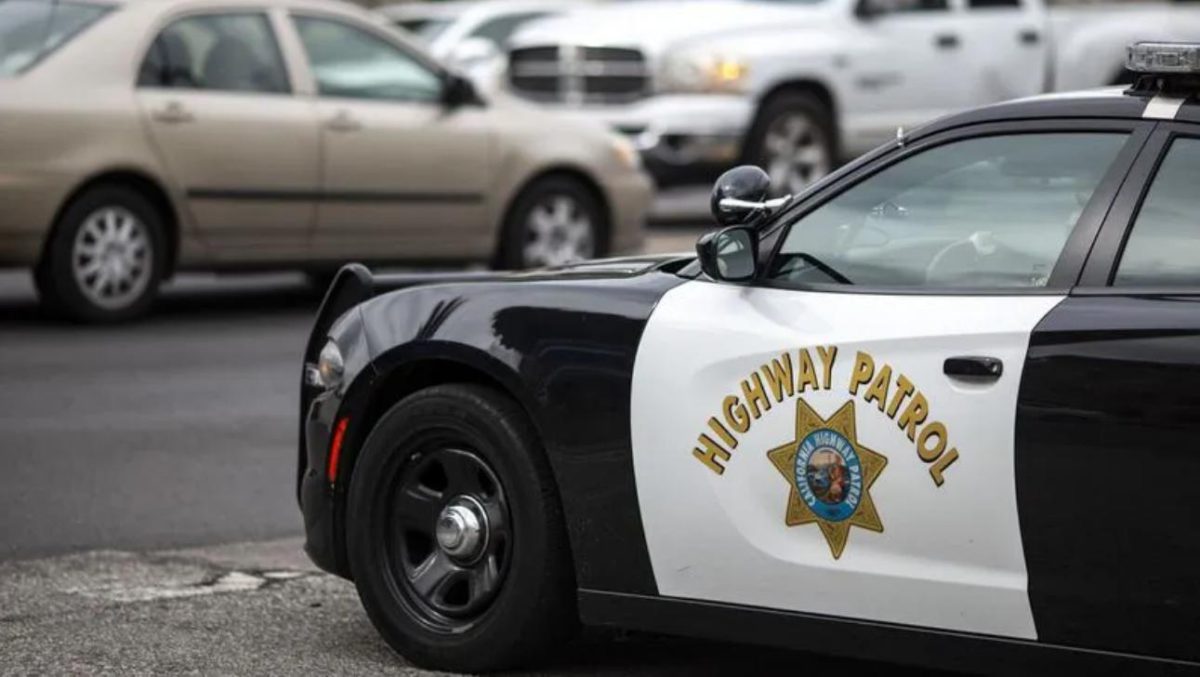 SACRAMENTO – Governor Gavin Newsom has increased efforts statewide to tackle organized retail theft ahead of the holiday shopping season. The California Highway Patrol (CHP) Organized Retail Crime Task Force (ORCTF) is increasing their presence at shopping centers throughout the state and working with local law enforcement agencies to make arrests and heighten visibility.
"Californians deserve to feel safe especially as they head to stores this holiday season," said Newsom. "We've doubled down on our efforts to combat crime with millions of dollars to deter, arrest and successfully prosecute criminals involved in organized retail theft. This year, shopping centers across California will see saturated patrols as CHP regional teams work with local law enforcement agencies to help make arrests and recover stolen merchandise."
Governor Newsom signed Assembly Bill 331 by Assemblymember Reginald Byron Jones-Sawyer, Sr. (D-Los Angeles) to extend and expand the CHP's Organized Retail Crime Task Force (ORCTF).
The CHP's ORCTF regional teams collaborate with local law enforcement agencies and retailers to proactively address organized retail theft. Since the inception of the task force, the CHP has been involved in 1,296 investigations, the arrest of 645 suspects, and the recovery of 271,697 items of stolen retail merchandise valued at nearly $26 million.
"The CHP is dedicated to ensuring everyone is safe during this holiday shopping season," said Commissioner Amanda Ray. "Through the joint efforts of our Organized Retail Crime Task Force and public safety partners, we are working hard to combat organized retail crime and deter organized theft rings."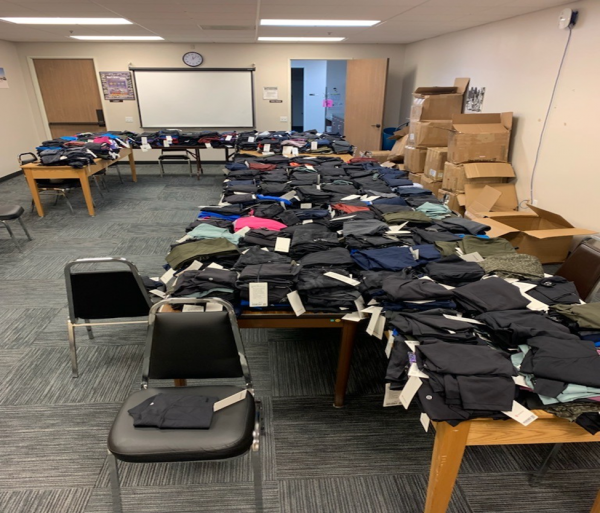 Actions taken by Governor Gavin Newsom that prioritized combating organized retail theft:
Signed AB 331, extending the ORCTF sunset provision and investing $6 million annually in 2022-23 through 2024-25 and ongoing resources to provide a total of $15 million annually to expand and make permanent this task force.
Investing $255 million in grants for local law enforcement over the next three years to combat retail theft.
Providing $30 million over the next three years to support District Attorneys, effectively prosecuting theft-related crimes.
Funding the creation of a new unit, in the Attorney General's office, with specialized investigators and prosecutors focused specifically on organized theft rings.
In addition to law enforcement investigating retail theft, legislation signed this year by Governor Newsom will make it harder for individuals to sell stolen merchandise online.
SB 301 by Senator Nancy Skinner (D-Berkeley), requires high-volume third-party sellers of merchandise to provide additional information to protect consumers, to include requiring online marketplaces to comply with specified recordkeeping and security procedures. And AB 1700 by Assemblymember Brian Maienschein (D-San Diego), requires the Attorney General's Office to establish on its website a place for the public to report suspected stolen goods found on online marketplaces. 
Both bills take effect on January 1, 2023.