August 5, 2019 at 9:56 am PDT | by Karen Ocamb
Lara, 17 other state insurance commissioners oppose HHS rescinding trans ACA coverage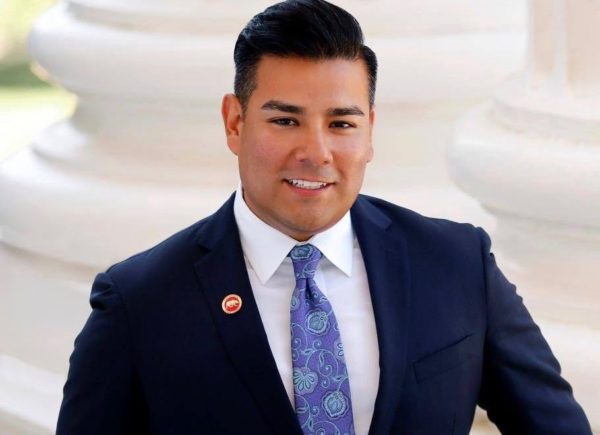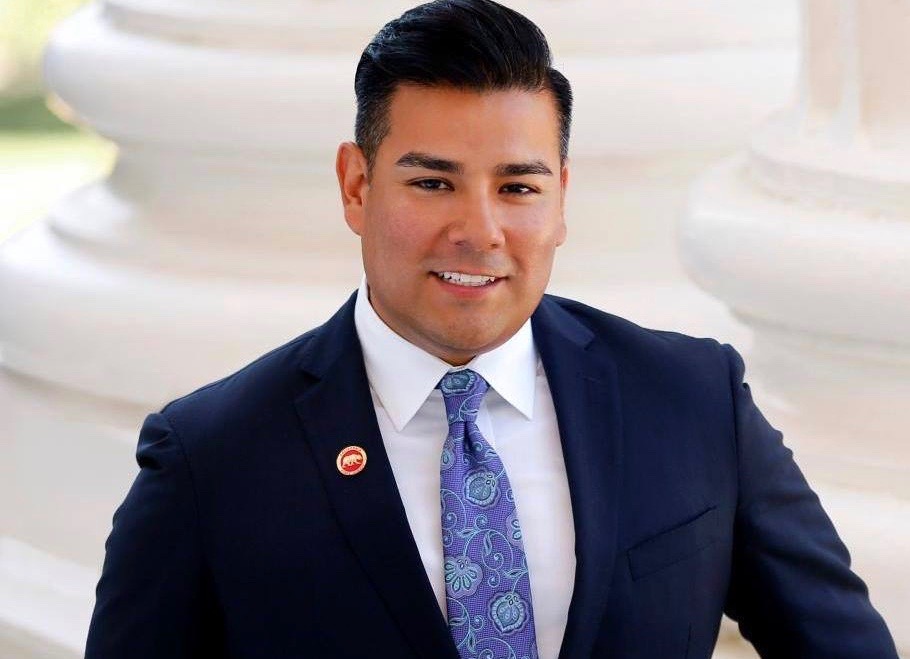 California Insurance Commissioner Ricardo Lara and insurance commissioners from 17 other states that serve as "the primary regulators of insurance markets in the United States" submitted a letter to Health and Human Services Sec. Alex Azar asking that the Trump-Pence administration abandon proposed rules changes to Section 1557 of the Affordable Care Act that would essentially give health insurance companies and healthcare providers a license to discriminate against transgender people.
The rule change, the commissioners write, would "undermine the civil rights protections for millions of consumers, generate confusion and an uneven playing field for regulated entities, and negatively affect state insurance markets."
Specifically, HHS's rule change would "eliminate explicit nondiscrimination protections on sex, including gender identity and sex stereotyping," wrote the commissioners in their second letter of opposition. In 2016, commissioners from California, Connecticut, Colorado, Delaware, District of Columbia, New Jersey, Illinois, New York, Michigan, Oregon, Minnesota, Pennsylvania, Nevada, Rhode Island, New Mexico, Vermont, Washington, Wisconsin wrote that these protections "are critical to state insurance markets and the consumers we serve."
Last May, when the rule change was first "surreptitiously" dropped on the Friday before Memorial Day, the Washington Blade noted that Roger Severino, director of the HHS Office of Civil Rights, formerly from the Heritage Foundation, is known to be "hostile to transgender rights" as a supporter of North Carolina's anti-trans House Bill 2. Severino wrote in a statement that the department is "committed to full enforcement of civil rights laws before, during and after any rulemaking." But Severino added: "We are also committed to the elimination of regulations that contradict law or raise the costs of healthcare without achieving intended results."
"A look at the language of the 204-page proposed regulation reveals it would eliminate 'gender identity' the definition of sex under Section 1557 of Obamacare, and incorporate laws allowing health care providers to decline to perform abortion into the non-discrimination regulation. The regulation also seeks to roll back protections for individuals seeking health care with limited English proficiency," the Blade's Chris Johnson wrote before the propose change was formerly introduced on June 14. That triggered a 60-day public comment period.
Public comment on the proposed rule change ends on Aug. 12.
"The current rule's provisions were not justified by need, were overly burdensome compared to the benefit provided, and created inconsistent requirements for HHS funded health programs or activities as compared to HHS funded human services programs or activities," the rule says, with HHS adding in a statement announcing the proposed rule change that the change would "save U.S. taxpayers $3.6 billion over the course of five years."
Lara and the other 17 state insurance commissioners say the protections are important and conform to state and local laws banning discrimination based on gender identity or transgender status.
"Transgender people should have equal access to the same health insurance and care as every other insured American. This includes health care related to gender transition, which for years has been recognized by the medical community as medically effective and necessary for many individuals, as well as routine tests and treatment that have sometimes been denied to transgender individuals based on their association with a specific gender (such as pap smears and prostrate cancer screenings). Consumer protection is a core part of our mission and responsibility as regulators, and includes ensuring that no person, transgender or not, is treated unfairly or is subject to discrimination," the commissioners write in their Aug. 5 letter.
Besides, "the vast majority of regulated entities" are already in compliance with Section 1557 so the change would only sow confusion, add regulatory burdens and are "inconsistent with several federal court rulings" supporting the protections. They also find the fiscal and regulatory impact "of ensuring nondiscriminatory treatment of insurance claims, including claims for medical care related to gender transition, are negligible," the commissioners write. "In fact, we have found that these historic protections have been nothing short of life changing for people who, prior to the enactment of the Affordable Care Act, were often denied the care that their doctors deemed medically necessary or denied access to insurance altogether."
The commissioners are "deeply concerned" about the impact and "urge you to abandon the proposed rule's changes regarding the unfair treatment of transgender consumers."
"California law and the Affordable Care Act prohibit health insurance policies that discriminate against people based on their gender identity," Lara, California's first statewide LGBT elected leader, said in a press release.  "The Trump administration should withdraw this proposed rule, which will lead to confusion and discrimination. Everyone should have access to medically necessary health care—we should focus on expanding coverage, not limiting it."
The release cites the 2015 U.S. Transgender Survey, noting that "23% of transgender people reported that in the past year, they avoided going to the doctor when sick or injured out of fear of discrimination and 33% of transgender people who did see a health care provider in the past year were harassed, denied care, or even assaulted."
"As the Trump Administration continues its attacks on the LGBTQ community," Lara says, "I want transgender Californians to know that we will continue to protect them from discrimination and health insurers to know that we are reviewing their policies closely to make sure they comply with all applicable California laws and regulations."
If you want to oppose this policy change, the Human Rights Campaign helps you provide a comment.
Photo of California Insurance Commissioner Ricardo Lara courtesy Lara's Facebook page.