Should Harris, Booker, Sanders get a pass for meeting anti-LGBTQ pastor?
Some politicos express caution about obscuring the 'Defeat Trump' big picture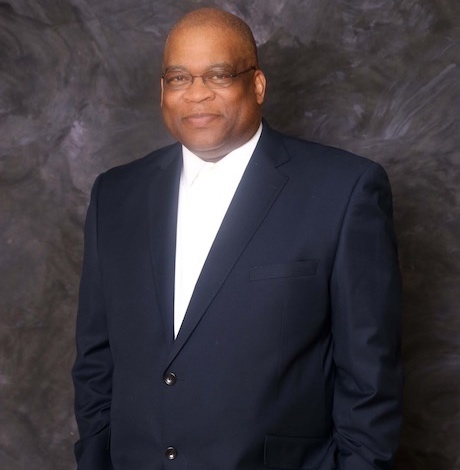 Much is expected of political allies who seek LGBTQ votes and donations. And Sens. Kamala Harris, Cory Booker and Bernie Sanders, topping a long list of Democratic presidential candidates, have consistently proven their leadership—Harris and Booker around marriage equality and Sanders working with AIDS Healthcare Foundation on homelessness and fighting Big Pharma. So any anti-equality misstep is initially perceived as a glaring violation with a spotlight so bright it would put an old Hollywood opening night to shame.
Such a spotlight is now focused on the three candidates after an Aug. 5 Mercury News article reported that Harris and Booker attended church services and campaigned at Victory Missionary Baptist Church in Las Vegas and Sanders held a town hall there last July 6. The article noted that it wasn't clear if the candidates knew that the Rev. Robert E. Fowler Sr. is anti-LGBTQ but "his views are hardly a secret: A 2017 Las Vegas Review-Journal column about his perspective on gay rights shows up on the first page of results for a Google search of his name," the Mercury News reported.
Additionally, the paper cited a 2013 radio interview in which Fowler said: "whether you commit adultery, whether you commit fornication, whether you're a child molester, you gossip, you lie, you cheat on your taxes, you don't pay your tithes, things of that nature — all of that is wrapped together as sin, along with homosexuality. And so at our church, we don't believe that there's any one sin that's greater than anything else."
More recently, the pastor told the Bay Area News Group: "Homosexuality, adultery, fornication, those are all sexual sins addressed in scripture."
But it's a big, influential popular African-American church in a battleground state—Hillary Clinton and Sanders both courted voters there in 2016 and Booker's been there before.  Activists on the ground note on background that openly gay former State Senate Majority Leader Kelvin Atkinson attends the church, as did the late pro-equality Assemblymember Tyrone Thompson, whose funeral was held there. Pro-equality Congress member Steven Horsford and his family also attend and virtually every Democratic candidate running in Southern Nevada for state legislature, Congress or president visits or speaks at the church—compartmentalizing but not dismissing the pastor's anti-LGBTQ language.
Fowler told the Mercury News that LGBTQ issues never came up with Harris or Booker and he didn't consider LGBTQ rights as "a major issue at this point" as the country grapples with a series of mass shootings.
But LGBTQ people do see LGBTQ rights as an issue, especially now—not just as official second-class citizens but as targets of white supremacy rage whether as gay Latino victims of gun violence at the Pulse nightclub in Orlando or the plight of LGBTQ asylum seekers or the 13 murders of Black transgender women since January, as well as the rollback of rights by the Trump-Pence administration. 
"Cory does not share these views," Sabrina Singh, National Press Secretary for Booker's campaign, told the Los Angeles Blade. "Throughout his career, Cory has been a consistent fighter for the rights of LGBTQ people and even refused to officiate weddings as Newark mayor until same-sex couples were granted the same rights as everyone. He'll keep fighting to end discrimination as president."
Harris' spokesperson did not reply to a request for comment. But the campaign released a statement to the Mercury News, saying that  "Senator Harris' support and advocacy for LGBTQ equality has been unwavering throughout her career. She will continue to visit houses of worship across the country to address congregants about the pressing issues we face as a nation."
Some LGBTQ politicos walk a fine line, expressing caution about junking the big picture.
"Pastor Fowler's statements and his history with the LGBTQ community are deeply troubling. Rhetoric matters, and with LGBTQ people under attack across the country, condemning hateful words and hate-fueled violence matters more than ever. While we're disappointed by their visits to Fowler's church, Senators Booker, Harris and Sanders have all been strong allies of the LGBTQ community, including earning 100% HRC Congressional Scorecard ratings," Lucas Acosta, HRC National Press Secretary for Campaigns, told the Los Angeles Blade. "In the coming months, we look forward to continuing to hear more about their LGBTQ-focused policy platforms and the future free of discrimination they envision for LGBTQ people across the country and around the globe."
"Senators Harris and Booker have been champions for the LGBTQ community throughout their careers. We would never ask or expect a candidate to ignore an entire faith community — on the contrary, visits to different faith communities and houses of worship are opportunities for important conversations about respect, diversity and inclusion. We hope that all the candidates will use these opportunities to engage in those conversations," Equality California spokesperson Samuel Garrett-Pate told the Los Angeles Blade.
"It's also important to remember," Garrett-Pate added, "that all of these candidates are running against a president who spends every day in office attacking and demonizing communities of color, immigrant communities and the LGBTQ community. We cannot allow ourselves to be distracted from our shared fight to defeat President Trump's racist, anti-LGBTQ agenda."
Calif. mother claims school manipulated child into changing gender identity
Konen gave the school permission to use the boy's name for attendance and tried to be supportive but noted it was difficult for her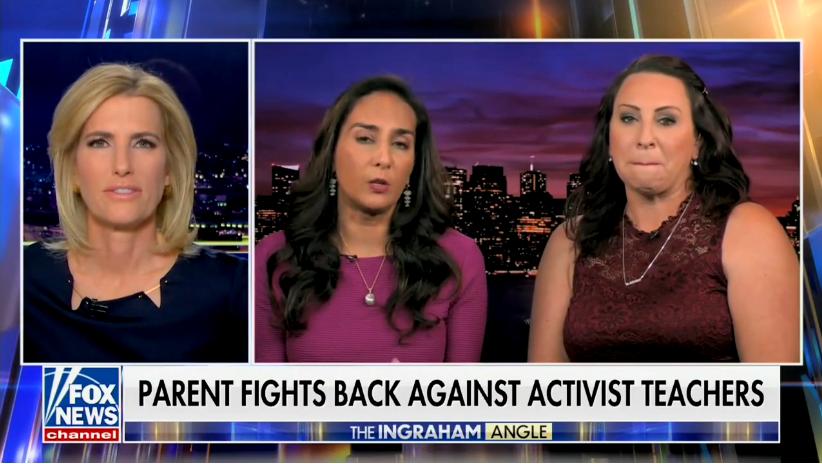 SPRECKELS, Ca. – A Northern California mother is claiming teachers in a small school district in the state manipulated her daughter into changing her gender identity and name in a legal claim.
The claim, filed by the ultra-conservative Center for American Liberty on behalf of the mother, alleged "extreme and outrageous conduct" by the Spreckels Union School District, leading Jessica Konen's 11-year-old daughter to change her gender identity and drive a wedge between them.
Specifically, the claim, a precursor to a lawsuit, names two teachers – Lori Caldera and Kelly Baraki – at Buena Vista Middle who, in addition to teaching, ran the school's Equality Club, later known as UBU (You Be You). Buena Vista is a part of the district.
It comes after Abigail Shrier, the author of a book widely criticized as anti-trans, quoted what the two educators said last year at the California Teachers Association's annual LGBTQ+ Issues Conference in a piece headlined "How Activist Teachers Recruit Kids." Caldera and Baraki spoke about the difficulty of running a Gay-Straight Alliance (GSA) in a socially conservative community.
After the article was published, the teachers were put on administrative leave, and the district hired a law firm to investigate, which is ongoing. The UBU club was suspended.
Spreckels is a town of about 400 people in the agricultural Salinas Valley, approximately 90 miles south of San Francisco.
According to the complaint, Konen's daughter began attending Equality Club meetings after being invited by a friend when she started sixth grade at Buena Vista. After attending one session, she decided it wasn't for her until Caldiera convinced her to come back. At the gatherings, Caldera and Baraki held LGBTQ-centered discussions and introduced students to different gender identities and sexualities.
During her time in the club, Konen's daughter began exploring her own gender identity and sexuality, choosing to wear more masuline clothes. At some point, she decided to change her name and pronouns, which she has since changed back to her original name and pronouns.
Konen said she was aware her daughter was bisexual but did not know she began using a male name and gender pronouns until she was called into the school when her daughter was in seventh grade. The meeting caught both Konen and her daughter by surprise – Konen's daughter had said she wanted to notify her mother, but she did not know the meeting was that day.
Konen gave the school permission to use the boy's name for attendance and tried to be supportive but noted it was difficult for her.
However, when Shrier's article was published and circulated around the small town, everything changed. At this time, Konen's daughter was again using a female name and pronouns.
In the leaked recording from the LGBTQ conference, Caldera and Baraki were discussing how they kept meetings private, among other things.
"When we were doing our virtual learning — we totally stalked what they were doing on Google, when they weren't doing school work," Baraki said. "One of them was googling 'Trans Day of Visibility.' And we're like, 'Check.' We're going to invite that kid when we get back on campus."
However, Caldera told the San Francisco Chronicle that the quotes were either taken out of context or misrepresented. According to Caldera, the stalking comment was a joke. She also defended their work, saying students lead the conversation and they provide honest and fair answers to their questions.
In addition, a spokesperson for the California Teachers Association criticized the group bringing the lawsuit forward, according to the Associated Press: "We are concerned about a political climate right now in which outside political forces fuel chaos and misinformation and seek to divide parents, educators and school communities for their own political gain, which is evident in this complaint. The Center for American Liberty is concerned with pushing its own political agenda through litigation and has filed multiple lawsuits against various school districts and communities."
250,000 COVID cases over past 7 days, unvaccinated at extreme risk
"While the small decreases in daily cases numbers, hospitalizations and test positivity are hopeful signs- we will need to remain cautious"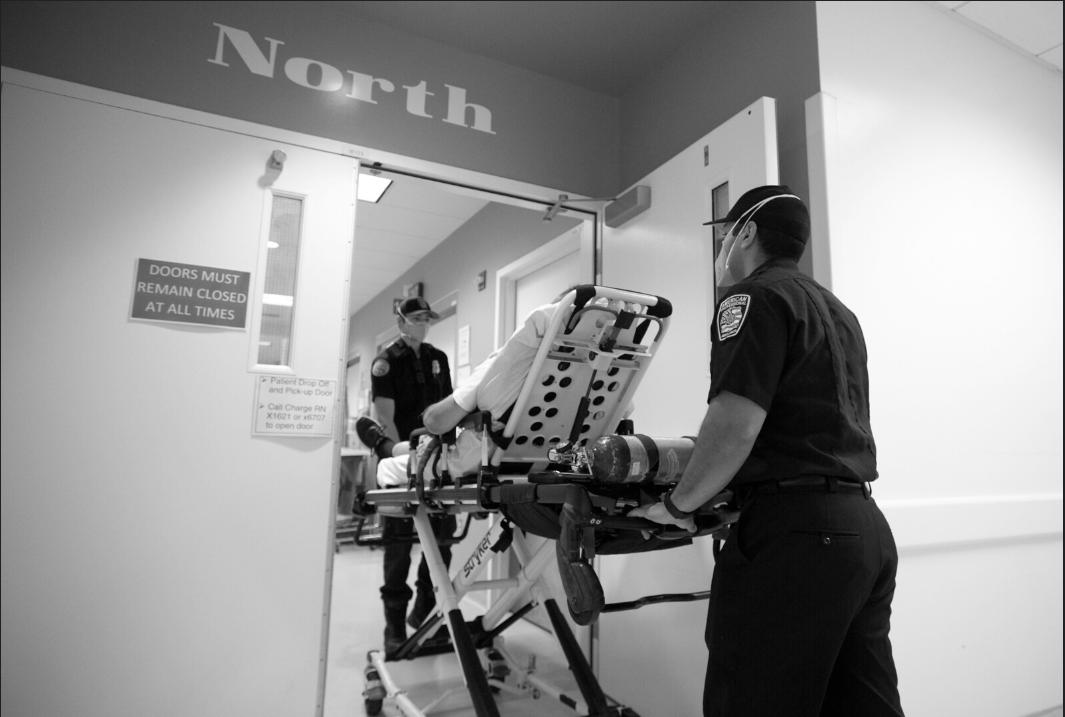 LOS ANGELES – The Los Angeles County Department of Public Health released the latest data on COVID-19 Saturday that noted the County continues seeing high rates of transmission with more than 250,000 confirmed COVID-19 cases over the past 7 days, down from the 291,000 cases reported for the previous 7 days.
"While the small decreases in our daily cases numbers, hospitalizations and test positivity are hopeful signs that the spread of Omicron is declining, we will need to remain cautious these next few weeks while transmission remains at the highest levels we have ever seen," said Dr. Barbara Ferrer, Director of Public Health. "With an average of 35,000 new cases identified each day, it is very easy for any one of us to encounter an infected person during the week. Avoiding crowds, keeping distance, wearing a high-quality mask, and washing our hands add layers of protection that can help each of us stay safe while also shielding essential workers during the surge."
The latest data on COVID-19:
39,117 new COVID-19 cases (2,467,797 cases to date)
72 new deaths due to COVID-19 (28,417 deaths to date)
4,698 people currently hospitalized with COVID-19
More than 10,848,000 individuals tested; 21% of people tested positive to date
Faces of the COVID19 pandemic
UPDATED, Monday January 24. KTLA reported that 40-year-old Christian Cabrera died from complications due to COVID. (See below)
KTLA reported on a West Hollywood resident Friday, Christian Cabrera, a 40-year-old father who was rushed to the emergency room last week, when he began struggling to breathe. Cabrera, who is not vaccinated and his condition has only gotten worse with pneumonia in both lungs "He keeps saying, 'please keep take care of my son,'" his brother, Jino Cabrera told KTLA. "He knows he might not make it. He might die in there."
According to KTLA, Cabrera's lungs are now weak, making it difficult for him to speak. But he was able to send his brother a text message from his hospital bed in Sherman Oaks late Thursday.
"I can't breathe again," the message read. "I really regret not getting my vaccine, if I can do it all over again I would do it in a heartbeat to save my life. I'm fighting for my life here and I wish I have gotten vaccinated."
Angelenos who were both vaccinated and boosted are 25 times less likely to end up in the ICU than unvaccinated people, according to the county health department.
"If you are fighting an enemy that is relentless, I think it's vitally important to give your body every chance possible to get better because that's what getting yourself vaccinated and boosted will do," Dr. Thomas Yadegar, medical director of the ICU at Providence Cedars Sinai Tarzana Medical Center, told KTLA.
On Thursday, the County Department of Public Health confirmed 102 new COVID-19 deaths — the highest number reported in a single day since March 2021.
About 90% of those deaths were among residents who became ill with COVID-19 after Dec. 24, officials said.
Countywide, COVID-19 patients account for about 30% of those in the county's intensive care units.
"Let's not fool ourselves by not recognizing the danger presented by the Omicron variant which is capable of spreading with lightning speed and causing serious illness among our most vulnerable residents," L.A. County Health Director Barbara Ferrer said in a statement Tuesday.
The family announced Christian Cabrera's passing on an Instagram post on Saturday.
"He touched so many people's lives because was a very loving, kind, generous, caring person with a beautiful heart and soul," the post read. "Christian was always the one to make people laugh and bring joy into a lot of peoples' lives… He's always there for his family and friends whenever they need him."
New bill for Kids 12+ to get vaccinated without parental consent introduced
It's unacceptable for this vaccine to be excluded from the decisions California teens are already empowered to make about their bodies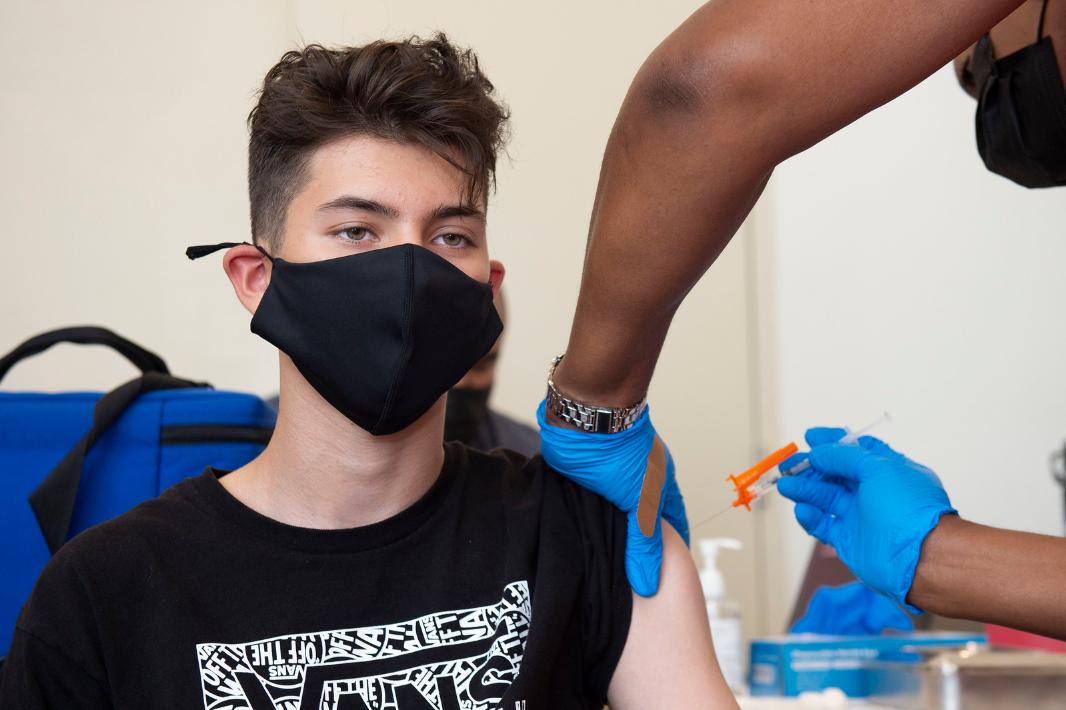 SACRAMENTO – Out Senator Scott Wiener (D-San Francisco) introduced Senate Bill 866 this past week which allows young people 12 years and older to get vaccinated without parental consent.
SB 866, the Teens Choose Vaccines Act, applies to all vaccines approved by the U.S. Food and Drug Administration (FDA) that meet the recommendations of the Advisory Committee on Immunization Practices (ACIP) of the Centers for Disease Control and Prevention.
Young people 12 and over are already allowed to make critical decisions about their bodies without parental consent, including getting the human papillomavirus (HPV) and hepatitis B vaccines, accessing reproductive healthcare and mental healthcare, among other health services. SB 866 would simply build on existing law to expand youth access to vaccines.
"Giving young people the autonomy to receive life-saving vaccines, regardless of their parents' beliefs or work schedules, is essential for their physical and mental health," said Senator Wiener. "COVID-19 is a deadly virus for the unvaccinated, and it's unconscionable for teens to be blocked from the vaccine because a parent either refuses or cannot take their child to a vaccination site. So many teens want to be vaccinated so that they can lead a more normal life — participating in sports or band, traveling, going to friends' homes — but they're prevented from doing so due to their parents' political views or inability to find the time. Unvaccinated teens also make schools less safe and threaten our ability to keep schools open. In states like Alabama and South Carolina, teenagers are already allowed to get vaccinated without parental consent. Young Californians should also have the right to keep themselves healthy and safe."
With the persistence of the COVID-19 pandemic and the widespread availability of highly effective and safe vaccines to treat serious COVID-19 illness, it's more important than ever that young adults be able to access vaccines. Over a quarter of young people ages 12 and 17 — nearly a million young people — remain unvaccinated. These low vaccination rates can have dire consequences for teens; a recent study found that almost all teenagers who needed intensive care for COVID-19 were unvaccinated, and all who died were unvaccinated.
Under existing law, young people ages 12 and 17 cannot be vaccinated without parental consent, unless the vaccine is specifically to prevent a disease that is sexually transmitted. This serves as a significant barrier to teen health in California, particularly in situations where parents and children hold conflicting views about vaccines.
Parental consent requirements for vaccines are also a barrier in cases where a child is experiencing medical neglect, or simply because working or otherwise busy parents are not available to take their children to medical visits. Low-income children may experience longer waits to get vaccinated because their parents may work longer hours — often without paid time off — and can't take them to get vaccinated as soon as they are eligible.
Young people age 12 and 17 can also get birth control and abortions, as well as medical treatment for sexually transmitted infections, drug and alcohol-related disorders, injuries resulting from sexual assaults and intimate partner violence, and mental health disorders – all without parental consent. In addition, various states already allow minors to access vaccines without parental consent, including Alabama, South Carolina, Washington, DC, Oregon, and Rhode Island.
This problem has implications far beyond the COVID-19 pandemic. Measles, for example, spreads efficiently among unvaccinated youth, whose parents have sadly chosen to block them from receiving a potentially life-saving vaccine. Measles was, at one time, considered eliminated in the United States. But vaccine misinformation and hesitancy has allowed it to spread once again.
Allowing young people to get vaccinated is critical not only for physical health, but for mental health, too. The United States Department of Health and Human Services found that adolescents ages 12-17 are seven times more likely to experience a new or recurring mental health issue after getting sick with COVID-19. And studies have found that school closures over the past couple of years have led to negative impacts on teens' mental health, and academic achievement, and have widened class-based academic disparities.
While school closures may have been necessary earlier in the pandemic when vaccines weren't widely available, we now have the tools to keep students and teachers healthy and in the classroom.
Senator Wiener is a member of the California Legislature's Vaccine Work Group. SB 866 is sponsored by ProtectUS, Teens for Vaccines, GenUP (Generation UP), and MAX the Vax. Senator Richard Pan (D-Sacramento) is a joint author of SB 866. Assemblymember Buffy Wicks (D-Oakland) is principal co-author of SB 866, and it is also co-authored by Assemblymembers Evan Low (D-Campbell), Akilah Weber (D-La Mesa), Laura Friedman (D-Glendale), Phil Ting (D-San Francisco), Cecilia Aguiar-Curry (D-Winters), and Senator Josh Newman (D-Orange County).
"In my view, this change in California policy is so important because it's not only for COVID, it's for all vaccines that protect us," said Nyla, 7th grade student in San Francisco. "I can't think of a good reason why laws shouldn't let people my age choose to lower our risk of getting really sick. And vaccines not only make us safer, they keep our friends and family safe, too."
"We appreciate Senator Wiener hearing teen voices in California and around the country," said Crystal Strait, Board Chair, ProtectUS. "Teens have the right to protect themselves from preventable death and disability. Under existing California law, minors 12 and older may independently consent to treatment for infectious diseases. It's just common sense that they should be able to consent to vaccines that will prevent serious illness in the first place. This bill is a natural extension of existing laws in place to prevent the spread of infectious diseases such as COVID."
"Ensuring students have fair and equitable access to COVID-19 vaccines is critical if we are to recover from this global pandemic," said Alvin, a college first year and the Executive Director of GenUP. "Receiving the COVID-19 vaccine is a matter of physical safety, potentially even concerning life or death. We need our students to be both safe and healthy on school campuses. Allowing students to self-consent to the vaccine will ensure all students, regardless of familial circumstances, will have the autonomy to protect their physical health and wellbeing. Let's keep our students healthy!"
"As a pediatrician who has specialized in the care of adolescents and young adults in the Department of Pediatrics at UCSF Benioff Children's Hospital for over 40 years, I am pleased to be here to join with young people and Senator Wiener to support the Teens Choose Vaccine Act," said Dr. Charles Irwin. "The Teens Choose Vaccine Act is an additional critical step for improving the lives of adolescents by enabling them to make healthy choices around essential vaccines that all young people should be able to get during the second decade of life without any barriers. Adolescence is a time of learning to assume increased responsibility for health care decision making for the rest of their lives. Laws should enhance access to care and not create barriers to getting essentia carel."
"I have been a registered nurse working at UCSF Benioff Children's Hospital in Oakland for the last 35 years," said Wendy Bloom, pediatric nurse. "I work in an outpatient infusion center now where we care for many very vulnerable, immunocompromised patients. Some are that way due to genetic diseases that make them vulnerable like Sickle Cell Anemia and some get medications that suppress their immune systems. Those children have cancer, rheumatological, gastrointestinal, neurological or endocrinology diseases. We care for children post-bone marrow transplant.
She continued: "I have on more than one occasion spoken with teens in these circumstances that want to be vaccinated for COVID-19. Many can't even go to school due to their state of vulnerability. I have tried to convince their skeptical parents that vaccinating them is so important to protect them. The teens totally understand it and want to get it but without parental approval they have no choice but to remain unvaccinated. I had one teenager tell me she really wanted it but felt helpless to convince her parent to allow it. Her dad could not be moved. Senator Wiener's bill is critical to help these teens."
"We know how important vaccines are for protecting the health of teens and their families and communities," said San Francisco Director of Health, Dr. Grant Colfax. "Our San Francisco teens have some of the highest COVID-19 vaccination rates in the state and nation with more than 90% fully vaccinated, and they are now getting boosted. This age group has been a critical part of our response to ending the pandemic. This legislation would help increase vaccination rates among young people 12 years and older across California."
"Teenagers are as essential to ending this pandemic as any other member of their community, and we're hearing loud and clear that they want to be part of the solution," said Assemblymember Wicks. "At this critical moment in our collective efforts to curb COVID, it's unacceptable for this lifesaving vaccine to be excluded from the decisions California teens are already empowered to make about their bodies, their health, and their future. I'm proud to co-author this bill that will right that wrong."