Should Harris, Booker, Sanders get a pass for meeting anti-LGBTQ pastor?
Some politicos express caution about obscuring the 'Defeat Trump' big picture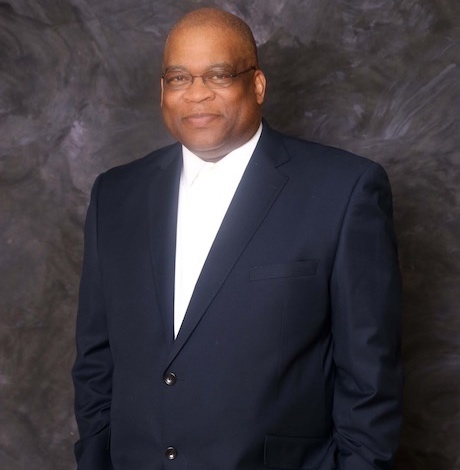 Much is expected of political allies who seek LGBTQ votes and donations. And Sens. Kamala Harris, Cory Booker and Bernie Sanders, topping a long list of Democratic presidential candidates, have consistently proven their leadership—Harris and Booker around marriage equality and Sanders working with AIDS Healthcare Foundation on homelessness and fighting Big Pharma. So any anti-equality misstep is initially perceived as a glaring violation with a spotlight so bright it would put an old Hollywood opening night to shame.
Such a spotlight is now focused on the three candidates after an Aug. 5 Mercury News article reported that Harris and Booker attended church services and campaigned at Victory Missionary Baptist Church in Las Vegas and Sanders held a town hall there last July 6. The article noted that it wasn't clear if the candidates knew that the Rev. Robert E. Fowler Sr. is anti-LGBTQ but "his views are hardly a secret: A 2017 Las Vegas Review-Journal column about his perspective on gay rights shows up on the first page of results for a Google search of his name," the Mercury News reported.
Additionally, the paper cited a 2013 radio interview in which Fowler said: "whether you commit adultery, whether you commit fornication, whether you're a child molester, you gossip, you lie, you cheat on your taxes, you don't pay your tithes, things of that nature — all of that is wrapped together as sin, along with homosexuality. And so at our church, we don't believe that there's any one sin that's greater than anything else."
More recently, the pastor told the Bay Area News Group: "Homosexuality, adultery, fornication, those are all sexual sins addressed in scripture."
But it's a big, influential popular African-American church in a battleground state—Hillary Clinton and Sanders both courted voters there in 2016 and Booker's been there before.  Activists on the ground note on background that openly gay former State Senate Majority Leader Kelvin Atkinson attends the church, as did the late pro-equality Assemblymember Tyrone Thompson, whose funeral was held there. Pro-equality Congress member Steven Horsford and his family also attend and virtually every Democratic candidate running in Southern Nevada for state legislature, Congress or president visits or speaks at the church—compartmentalizing but not dismissing the pastor's anti-LGBTQ language.
Fowler told the Mercury News that LGBTQ issues never came up with Harris or Booker and he didn't consider LGBTQ rights as "a major issue at this point" as the country grapples with a series of mass shootings.
But LGBTQ people do see LGBTQ rights as an issue, especially now—not just as official second-class citizens but as targets of white supremacy rage whether as gay Latino victims of gun violence at the Pulse nightclub in Orlando or the plight of LGBTQ asylum seekers or the 13 murders of Black transgender women since January, as well as the rollback of rights by the Trump-Pence administration. 
"Cory does not share these views," Sabrina Singh, National Press Secretary for Booker's campaign, told the Los Angeles Blade. "Throughout his career, Cory has been a consistent fighter for the rights of LGBTQ people and even refused to officiate weddings as Newark mayor until same-sex couples were granted the same rights as everyone. He'll keep fighting to end discrimination as president."
Harris' spokesperson did not reply to a request for comment. But the campaign released a statement to the Mercury News, saying that  "Senator Harris' support and advocacy for LGBTQ equality has been unwavering throughout her career. She will continue to visit houses of worship across the country to address congregants about the pressing issues we face as a nation."
Some LGBTQ politicos walk a fine line, expressing caution about junking the big picture.
"Pastor Fowler's statements and his history with the LGBTQ community are deeply troubling. Rhetoric matters, and with LGBTQ people under attack across the country, condemning hateful words and hate-fueled violence matters more than ever. While we're disappointed by their visits to Fowler's church, Senators Booker, Harris and Sanders have all been strong allies of the LGBTQ community, including earning 100% HRC Congressional Scorecard ratings," Lucas Acosta, HRC National Press Secretary for Campaigns, told the Los Angeles Blade. "In the coming months, we look forward to continuing to hear more about their LGBTQ-focused policy platforms and the future free of discrimination they envision for LGBTQ people across the country and around the globe."
"Senators Harris and Booker have been champions for the LGBTQ community throughout their careers. We would never ask or expect a candidate to ignore an entire faith community — on the contrary, visits to different faith communities and houses of worship are opportunities for important conversations about respect, diversity and inclusion. We hope that all the candidates will use these opportunities to engage in those conversations," Equality California spokesperson Samuel Garrett-Pate told the Los Angeles Blade.
"It's also important to remember," Garrett-Pate added, "that all of these candidates are running against a president who spends every day in office attacking and demonizing communities of color, immigrant communities and the LGBTQ community. We cannot allow ourselves to be distracted from our shared fight to defeat President Trump's racist, anti-LGBTQ agenda."
WeHo Arts unveils new holiday street pole banner by Sophie Morro
The city has also installed annual holiday lights on street poles and around trees lining Santa Monica Boulevard to make the city festive

By Paulo Murillo | WEST HOLLYWOOD – The annual holiday street pole banners went up this week throughout the city of West Hollywood. The City's WeHo Arsts unveiled the new holiday artwork by artist Sophie Morro along Santa Monica Boulevard, San Vicente Boulevard, and Melrose Avenue.
A total of 29 of the new banners were produced this year and will become part of the annual collection of holiday street pole banners on display in WeHo to celebrate the holidays. Banners include past holiday artwork by Shag (Josh Agle) and Mosa Tanksley.
The city has also installed annual holiday lights on street poles and around trees lining Santa Monica Boulevard to make the city festive around the holiday and New Year's celebrations.
Sophie Morro is an artist based in Los Angeles. Her oil paintings are largely informed by an autobiographical narrative with nods to spirituality, dreams and the otherworldly. Visit sophiemorro.com to learn more about the artist.
In April, 2022, the City of West Hollywood Arts Division made a call seeking a visual artist to provide artwork for the city's annual winter / holiday card and street pole banner display. The deadline to submit their work to WeHo's Performing Arts and Cultural Affairs Subcommittee was May, 2022.
The new artwork will also be used on the City's annual end of year Winter / Holiday card, social media promotions along with the printed street pole banners. Artists were invited to submit existing work samples to demonstrate their style and technique.
The Request for Qualifications was open to artists who live in California. Artists who live in
West Hollywood and artists of color, women, artists with disabilities, and LGBTQIA+ artists
were highly encouraged to apply. The artists who applied will remain eligible to be selected as semi-finalists for 3 calendar years without needing to reapply.
The City of West Hollywood's Arts Division and Arts and Cultural Affairs Commission believe
that all people in the City of West Hollywood have the right to celebrate and engage in meaningful and relevant arts and cultural experiences.
Each member of the community should have access to the arts which reflect and nurture individual identities, affirm personal value, and foster belonging in the community. The right to participate freely in the cultural life of the community is recognized as a basic human right.
The Division and Commission's definition of diversity includes all ways in which people
differ, including but not limited to, race, ethnicity, gender, socioeconomic status,
education, age, gender identity, gender expression, sexual orientation, ability,
geography, citizenship status, religion, language, physical appearance, and the
intersection of these various identities.
*******************************
Paulo Murillo is Editor in Chief and Publisher of WEHO TIMES. He brings over 20 years of experience as a columnist, reporter, and photo journalist.
The preceding article was previously published by WeHo Times and is republished with permission.