Should Harris, Booker, Sanders get a pass for meeting anti-LGBTQ pastor?
Some politicos express caution about obscuring the 'Defeat Trump' big picture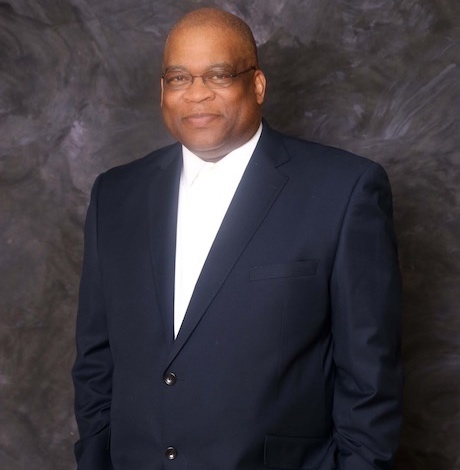 Much is expected of political allies who seek LGBTQ votes and donations. And Sens. Kamala Harris, Cory Booker and Bernie Sanders, topping a long list of Democratic presidential candidates, have consistently proven their leadership—Harris and Booker around marriage equality and Sanders working with AIDS Healthcare Foundation on homelessness and fighting Big Pharma. So any anti-equality misstep is initially perceived as a glaring violation with a spotlight so bright it would put an old Hollywood opening night to shame.
Such a spotlight is now focused on the three candidates after an Aug. 5 Mercury News article reported that Harris and Booker attended church services and campaigned at Victory Missionary Baptist Church in Las Vegas and Sanders held a town hall there last July 6. The article noted that it wasn't clear if the candidates knew that the Rev. Robert E. Fowler Sr. is anti-LGBTQ but "his views are hardly a secret: A 2017 Las Vegas Review-Journal column about his perspective on gay rights shows up on the first page of results for a Google search of his name," the Mercury News reported.
Additionally, the paper cited a 2013 radio interview in which Fowler said: "whether you commit adultery, whether you commit fornication, whether you're a child molester, you gossip, you lie, you cheat on your taxes, you don't pay your tithes, things of that nature — all of that is wrapped together as sin, along with homosexuality. And so at our church, we don't believe that there's any one sin that's greater than anything else."
More recently, the pastor told the Bay Area News Group: "Homosexuality, adultery, fornication, those are all sexual sins addressed in scripture."
But it's a big, influential popular African-American church in a battleground state—Hillary Clinton and Sanders both courted voters there in 2016 and Booker's been there before.  Activists on the ground note on background that openly gay former State Senate Majority Leader Kelvin Atkinson attends the church, as did the late pro-equality Assemblymember Tyrone Thompson, whose funeral was held there. Pro-equality Congress member Steven Horsford and his family also attend and virtually every Democratic candidate running in Southern Nevada for state legislature, Congress or president visits or speaks at the church—compartmentalizing but not dismissing the pastor's anti-LGBTQ language.
Fowler told the Mercury News that LGBTQ issues never came up with Harris or Booker and he didn't consider LGBTQ rights as "a major issue at this point" as the country grapples with a series of mass shootings.
But LGBTQ people do see LGBTQ rights as an issue, especially now—not just as official second-class citizens but as targets of white supremacy rage whether as gay Latino victims of gun violence at the Pulse nightclub in Orlando or the plight of LGBTQ asylum seekers or the 13 murders of Black transgender women since January, as well as the rollback of rights by the Trump-Pence administration. 
"Cory does not share these views," Sabrina Singh, National Press Secretary for Booker's campaign, told the Los Angeles Blade. "Throughout his career, Cory has been a consistent fighter for the rights of LGBTQ people and even refused to officiate weddings as Newark mayor until same-sex couples were granted the same rights as everyone. He'll keep fighting to end discrimination as president."
Harris' spokesperson did not reply to a request for comment. But the campaign released a statement to the Mercury News, saying that  "Senator Harris' support and advocacy for LGBTQ equality has been unwavering throughout her career. She will continue to visit houses of worship across the country to address congregants about the pressing issues we face as a nation."
Some LGBTQ politicos walk a fine line, expressing caution about junking the big picture.
"Pastor Fowler's statements and his history with the LGBTQ community are deeply troubling. Rhetoric matters, and with LGBTQ people under attack across the country, condemning hateful words and hate-fueled violence matters more than ever. While we're disappointed by their visits to Fowler's church, Senators Booker, Harris and Sanders have all been strong allies of the LGBTQ community, including earning 100% HRC Congressional Scorecard ratings," Lucas Acosta, HRC National Press Secretary for Campaigns, told the Los Angeles Blade. "In the coming months, we look forward to continuing to hear more about their LGBTQ-focused policy platforms and the future free of discrimination they envision for LGBTQ people across the country and around the globe."
"Senators Harris and Booker have been champions for the LGBTQ community throughout their careers. We would never ask or expect a candidate to ignore an entire faith community — on the contrary, visits to different faith communities and houses of worship are opportunities for important conversations about respect, diversity and inclusion. We hope that all the candidates will use these opportunities to engage in those conversations," Equality California spokesperson Samuel Garrett-Pate told the Los Angeles Blade.
"It's also important to remember," Garrett-Pate added, "that all of these candidates are running against a president who spends every day in office attacking and demonizing communities of color, immigrant communities and the LGBTQ community. We cannot allow ourselves to be distracted from our shared fight to defeat President Trump's racist, anti-LGBTQ agenda."
Arrest made in a kidnapping in West Hollywood bar & nightclub district
Detectives seek to speak with any additional witnesses or anyone who has had contact with Diaz on the night of the incident or in the past.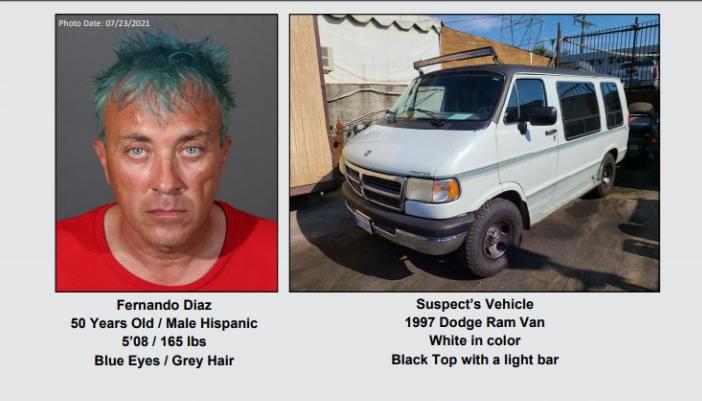 WEST HOLLYWOOD – The Los Angeles County Sheriff's department announced in a tweet that deputies had arrested Fernando Diaz, 50, at 3 a.m. Friday morning after he was seen allegedly carrying an unconscious woman to a van and then driving off. Diaz was released on bond a day later, officials confirmed Sunday.
Diaz's bail amount was set at $100,000 and he was released on Saturday after posting bond, according to the Sheriff's Department's inmate locator.
Detectives seek to speak with any additional witnesses or anyone who has had contact with Diaz on the night of the incident or in the past.
Anyone with information is asked to contact Detective Cynthia Mejia at the West Hollywood Sheriff's Station Detective Bureau by calling 310-358-4028 or [email protected]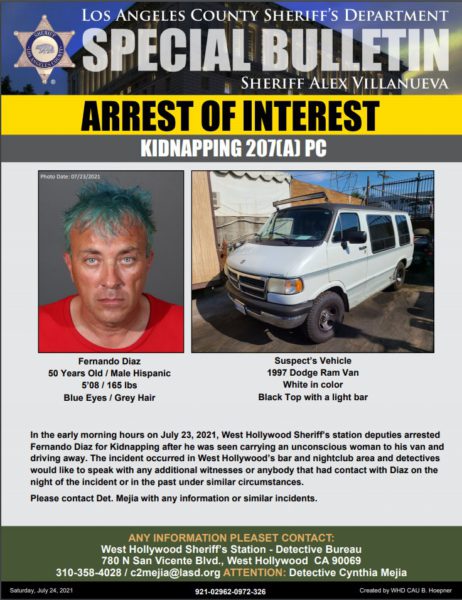 California voters give Newsom thumbs down on homelessness response
"I don't think homelessness can be solved – I know homelessness can be solved," said Newsom. "We are going all-in with innovative solutions"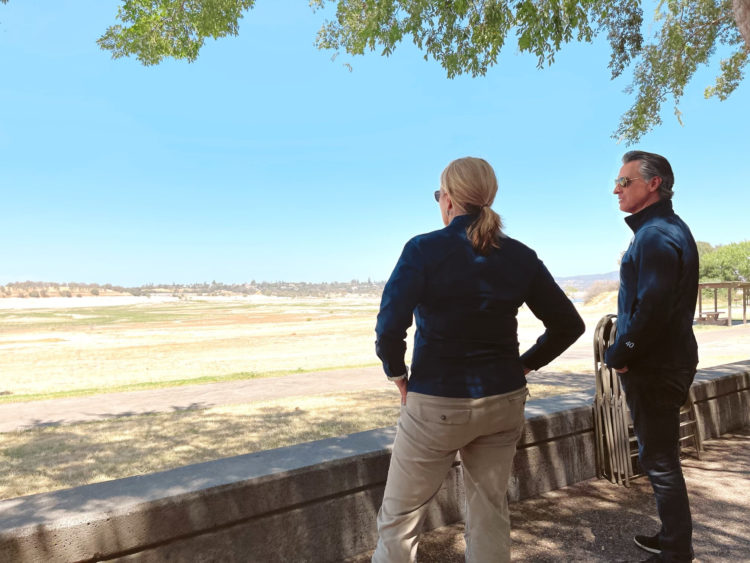 BOSTON – In a new poll released Friday conducted by Inside California Politics and Emerson College of more than 1,000 registered voters, half rated Governor Gavin Newsom's response to the homelessness crisis in California as 'poor.'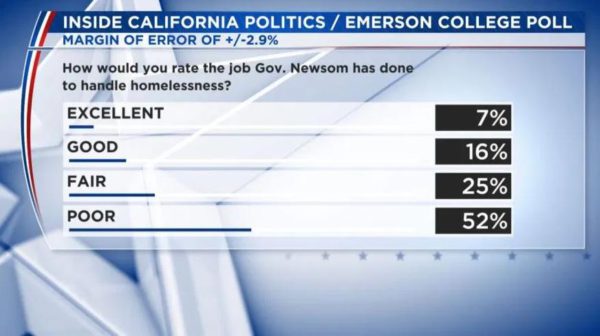 Newsom's low marks comes after an announcement earlier this week at a Project Homekey site located in Sebastopol, West of Santa Rosa, where he signed the largest funding and reform package for housing and homelessness in California history as part of the $100 billion California Comeback Plan. The package includes $10.3 billion for affordable housing and $12 billion over two years towards tackling the homelessness crisis head-on – helping tens of thousands of people off the streets while also demanding greater accountability and more urgency from local governments.
The new homelessness funding includes $5.8 billion to add 42,000 new housing units through Homekey – a national model for homeless housing. $3 billion of this investment is dedicated to housing for people with the most acute behavioral and physical health needs. This investment is the biggest expansion in decades in terms of clinically enhanced behavioral health housing in California.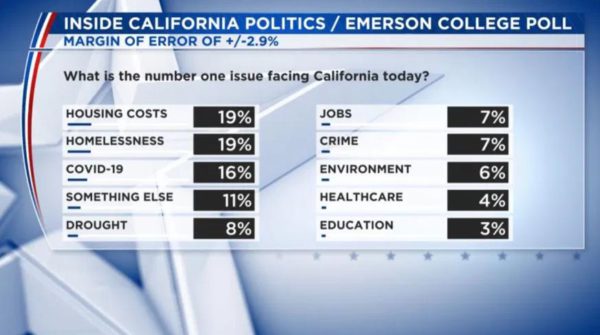 "I don't think homelessness can be solved – I know homelessness can be solved," said Newsom. "We are going all-in with innovative solutions that we know work – with a focus on creating housing to support people with severe mental health challenges, and with more money than ever to move people out of encampments and into safer situations."
California is home to more than a quarter of the nation's homeless people with an estimated 161,000 people are experiencing homelessness, according to federal government data, and it has reached crisis proportions in many cities, especially in Los Angeles.
Los Angeles Mayor Eric Garcetti announced in his annual State of the City address on April 19, 2021 that he will seek to spend nearly $1 billion on initiatives for addressing homelessness, as well as allocate $235 million for the city's Emergency Rental Assistance program, intended to help up to 100,000 households and other critical needs.
There are deep disagreements in how to solve a problem that goes beyond economics, advocates claim they can't house people quickly enough with a shortage of housing units and high rents. The issue is also further exacerbated by the complications of mental illness and addiction issues that require treatment and can make people resistant to accepting shelter.
Testimony in first week of Buck trial paints a portrait of pure evil
Buck can be heard in the background; "Go one more time," encouraging Moore to smoke more meth while Buck films him.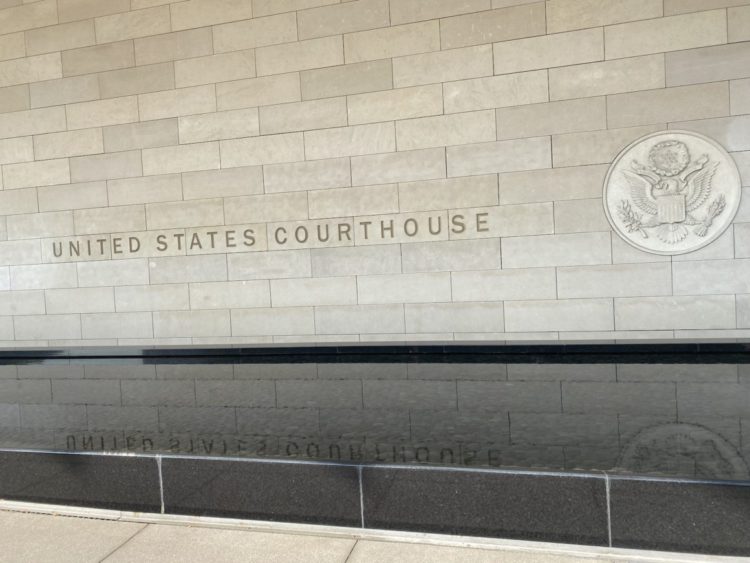 LOS ANGELES – Disturbed by the graphic nature of the video evidence that was presented in court last week as the trial of Ed Buck got underway, U. S. District Court Judge Christina A. Snyder cautioned Assistant United States Attorney Lindsay Bailey and the prosecution team to be careful "how aggressively they present evidence that could traumatize jurors," the Los Angeles Times reported.
"It may well be that we offer counseling to them at the end of the case," Snyder said.
Buck, who has been charged on multiple Federal counts of distribution of controlled substances resulting in death, had solicited dozens of young Black men over the years to engage in deviant sexual acts as he forcibly injected them with methamphetamine.
In USA v. Edward Buck, Buck is charged in a nine-count first superseding indictment with distribution of methamphetamine resulting in death, in violation of 21 U.S.C. §§ 841(a)(1), (b)(1)(C) (Counts 1 and 2); distribution of methamphetamine, in violation of 21 U.S.C. §§ 841(a)(1), (b)(1)(C) (Counts 2 through 6); maintaining a drug premises, in violation of 21 U.S.C. § 856(a)(1) (Count 7); and enticement to travel for purposes of prostitution, in violation of 18 U.S.C. § 2422(a) (Counts 8 and 9).
Buck was also charged with one count of using his West Hollywood residence, described in court by prosecutors as the "gates of hell" for the purpose of distributing narcotics such as methamphetamine, and the sedatives gamma hydroxybutyric acid (GHB) and clonazepam.
Testimony by a former Los Angeles resident Carlos, a homeless man who was living on the streets and paid by Buck to do errands and clean Buck's apartment painted a graphic picture of the overwhelming amount of depravity Buck engaged in.
Buck would solicit his victims on social media platforms, including Grinder, and on Adam4Adam, a gay hook-up site. Buck's profile solicited men who shared his underwear fetish and wanted to "party and play." His profile also contained a 'Rose' emoji which symbolized that he was generous or in plain terms, willing to pay cash for his "party and play."
PnP or party and play — also called "chemsex"— is a subculture of drug use that occurs while having sex. PnP has been widely associated with gay men and with men who have sex with other men, although it spans sexual preferences.
Jurors heard testimony from Carlos the Times noted and others that Buck's preference was to personally inject victims, and he pressured or incentivized victims to let him do so, sometimes offering large cash bonuses to coerce a victim to agree to an injection or additional injections. At other times, Buck simply injected victims while they were unconscious.
While the testimony of Buck's accusers and victims was shocking, prosecutor's use of the videos offered jurors a disturbingly graphic look at the chilling indifference displayed by Buck as he victimized those unfortunate to enter his flat.
Los Angeles County Sheriff's Department veteran homicide detective, Sergeant Paul Cardella, testified that the LASD seized approximately eight of Buck's digital devices and Buck's iCloud account, which upon execution of a search warrant the investigators discovered messages, photographs, and about 2,400 videos with roughly 1,500 documenting his party-and-play sessions.
The LASD investigation was aided by investigators from the U.S. Drug Enforcement Administration (DEA) and the Federal Bureau of Investigation (FBI).
The videos included sessions with Gemmel Moore, the 26 year old declared dead after a drug overdose in Buck's Laurel Avenue flat in July of 2017. Moore was the first death to occur prosecutors said.
Veteran Black community activist and writer Jasmyne Cannick summarized the details:
"Gemmel was nearly naked except for the white underwear he is wearing.  Ed Buck is filming him.
Gemmel tells Ed Buck that he doesn't want his face in the video. Buck clearly ignores Gemmel's request because we can see Gemmel's face.
He tells Gemmel not to worry because he's going to erase the video and that he's only recording to let Gemmel see what he looks like.
In the video, you can see Ed Buck smoking crystal meth and blowing the smoke into a rubber tube of which the end is inside of the white underwear. Ed Buck is being sexually aroused watching the smoke from the meth come out of the underwear Gemmel has on.
In another video, Gemmel is shown smoking meth from a pipe and Ed Buck has the camera focused on Gemmel's erect penis in white underwear with a rubber tube and smoke coming out of it.
Buck can be heard in the background saying, "Go one more time," encouraging Moore to smoke more meth.
We were shown a screenshot from a video taken July 31, 2016, of naked Gemmel Moore with Ed Buck being seen through a mirror in the background filming.
There were multiple videos shown to the jury of Gemmel Moore smoking meth in white underwear with Ed Buck.
In one video Gemmel tells Ed Buck that he doesn't know if he can handle another slam and that he's high.
Ed Buck responds that he's there to make Gemmel "offers and indecent proposals."
Slamming' is the term used to describe the action of injecting meth, typically in relation to gay and bisexual men.
Gemmel tells Ed Buck in the video that he doesn't like tweaking.
Tweaking is a slang term that means to be under the influence of methamphetamine. Tweaking is also defined as "to malfunction or to react with extreme emotion." The odd actions and behaviors that can take place after meth use are known as tweaking, while the user is called a tweaker.
Ed Buck is injecting Gemmel Moore with meth in his arm and tells him that he'll get over it.
One particularly disturbing video–and they were all disturbing–Gemmel Moore is unconscious and Ed Buck is playing with his penis. Buck is seen grabbing, twisting, and posing Gemmel's penis for the camera.
A video from September 6, 2016, shows Gemmel Moore telling Ed Buck that's he's high AF and him asking Buck to remove the dozens of socks tied tight around his penis. In this video, Gemmel is almost completely buried under a pile of mostly white-colored underwear.
GEMMEL MOORE: I need to take this thing off my dick and stroke it.
ED BUCK: No, you don't. Only I get to touch your dick.
GEMMEL MOORE: I am so vulnerable.
ED BUCK: Yes, you are. Yes, you are."
For Carlos, who has moved to Las Vegas to be near his toddler and ex-wife, it was a painful ordeal to take the witness stand he tells the Los Angeles Times. "I fight every day not to commit suicide," he testified. "It's really hard."
Carlos started to cry. "I thought I put Ed Buck behind me."
Christopher Darden, a lawyer for Buck, told the jury his client was on trial "for conduct that millions of people engage in." He dismissed the witnesses against Buck as manipulative escorts and drug abusers who used Buck for his money, the Los Angeles Times reported.
"The evidence is going to show that these grown men made a conscious decision to go to Ed Buck's apartment for whatever reason," Darden said in his opening statement.