Trump raises $13 million dollars at Equinox Fitness fundraiser in the Hamptons, fueling a boycott
About 100 protestors took to Sunset Boulevard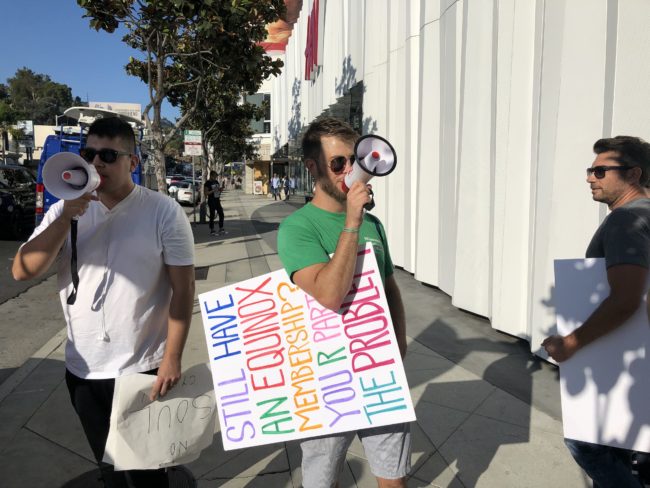 After Equinox members around the nation revolted over owner Stephen Ross' Hamptons fundraiser for Donald Trump, with many threatening to cancel memberships, Trump tonight stood on the stage at the fundraiser and joked with Ross about the controversy.
"Steve Ross got into a little bit of trouble this week, I said, 'Steve. Welcome to the world of politics.'"
Trump spoke for more than an hour to more than 500 people who gathered at the Bridgehampton mansion of Ross associate Joe Farrell, also a developer, raising more than $13 million dollars for his 2020 campaign.
While that was happening, protesters were gathering in front of Equinox and SoulCycle facilities around the nation, including Sunset Boulevard in West Hollywood.
According to Adam Bass and Gonzalo Garcia, organizers of the boycott call and protest, about 100 people gathered during the three hour event, including some West Hollywood officials.
"Hey hey, ho ho, Donald Trump has got to go. Hey Hey, Ho Ho, 45 has got to go," shouted the protesters to hundreds of well wishers who blew their horns as they drove along Sunset Boulevard. "Boycott Equinox, Boycott Equinox," they alternated, hoisting signs and playing to the cameras of every television station in Los Angeles.
One sign read "Still have an Equinox membership? You R part of the problem." Another read "Equinox made me do it," "Your Spin Class Powers White Supremacy," "Equi-Not."
As one man drove by in a stainless-steel and black Rolls Royce he shouted "Fuck Trump" and blew his horn in rapid succession to the rhythm of the crowds chant, bringing the crowd to a roar.
Garcia says he helped organized the event because "people have become complacent."
"When I saw the news I couldn't take it anymore," he said. "So we planned the protest. I didn't want to just sit behind my computer sharing the story, wondering if someone was going to do something. I think it's still good to protest and make your voices heard." 
Asked why Equinox's corporate support by Ross for Donald Trump matters more than major donations to Republicans made by other corporations (Facebook, PayPal, etc), Gonzalo said "Ross is a hypocrite. If he claims to support racial equality, women's rights and environment issues why is he giving to Trump; he has proven how opposed he is to all of those issues," he said.
 The situation is reminiscent of the boycott in Manhattan of the Out Hotel, a gay hotel that was located on West 42nd Street and owned by real-estate investor Ian Reisner and his business and former partner Mati Weiderpass. The pair hosted a dinner party at their duplex on Central Park South for then Republican presidential candidate Ted Cruz, and his wife. 
Within hours protesters organized and dozens of people marched from Time Square to the hotel, demanding a boycott.  Within a year the hotel was closed and Reisner and Weiderpass became social persona non-grata.
Other LGBT community boycotts have proven less than successful and prolonged (Coors comes to mind), but there seems to be agreement that Equinox and SoulCycle will be hobbled if membership numbers decline as a result of the boycott.
A lesbian Equinox member (who asked not to be identified) exited the gym during the demonstration and sat by watching a Latino Trump supporter named Harim Uzziel chant along with the crowd, changing the chants from anti-Trump to pro-Trump chants. "I just emptied my locker and now seeing this I'm glad I did," she said, laughing at the MAGA hat wearing man.
When asked if she had reluctantly quit she said, "At first I saw this as an impossible purity protest; why would I quit Equinox but not cancel my vacation at the Marriott?  Both hide their homophobia behind rainbow flags, just like nearly every corporation in America," she said. "I doubt there's a single company that hasn't donated to Republicans or Trump."
She added, "But we don't have to be blind anymore."
West Hollywood protest organizer Garcia echoed her sentiment. "We need people to know where their money is ending up," he said.
Organizer Bass says he is hopeful that people are starting to care.
"We started planning this two days ago, spent no money and had no organizational support, and still had over 100 people show up," he said. "Clearly there's a hunger in our community to actively oppose Trump and his enablers at every opportunity."
That may keep protesters very busy as Donald Trump is aggressively hitting up Fortune 500 corporate enablers like Ross. And they are responding, sometimes quietly.
"I love coming to the Hamptons," he gloated.
As if acknowledging his own toxicity, Trump added "I know the Hamptons well, everyone here votes for me but they won't admit it." 
Virginia lawmaker introduces anti-Trans bathroom legislation
Democrats still have a 21-19 majority in the state Senate, and they have signaled they will oppose any effort to curtail LGBTQ rights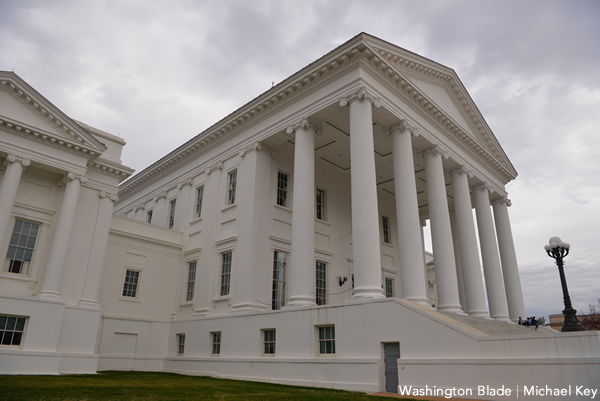 RICHMOND – A Virginia lawmaker has introduced a bill that would restrict the ability of transgender students and school board employees to use bathrooms and other facilities in public schools that are consistent with their gender identity.
House Bill 1126, which state Delegate John Avoli (R-Stanton) introduced, would require "each school board to adopt policies to require each student and school board employee to have access to restrooms, locker rooms and other changing facilities in public school buildings that are shared only by members of the same biological sex; lodging accommodations during school-sponsored trips that are shared only by members of the same biological sex; and a single-user restroom, locker room, or other changing facility in a public school building, upon request, if the school can reasonably accommodate such a request."
Avoli introduced HB 1126 on Jan. 12 on the same day the Virginia General Assembly's 2022 legislative session began with Republicans in control of the House of Delegates. Republican Gov. Glenn Youngkin took office on Jan. 15.
State Sen. Travis Hackworth (R-Tazewell County) last month introduced Senate Bill 20, which would eliminate the requirement that school districts must implement the Department of Education's trans and non-binary student guidelines. State Del. Danica Roem (D-Manassas), who in 2018 became the first openly trans person seated in any state legislature in the U.S., told the Washington Blade last week that she expects SB 20 "would be dead on arrival" in committee.
Equality Virginia, a statewide LGBTQ rights group, on its website notes HB 1126 is among the bills that it opposes.
Democrats still have a 21-19 majority in the state Senate, and they have signaled they will oppose any effort to curtail LGBTQ rights in Virginia. Outgoing Equality Virginia Executive Director Vee Lamneck last week said their organization "will work with the Senate's pro-equality majority to act as a crucial back stop against harmful legislation and efforts to roll back our hard-earned wins passed during the last two years."
Critics attack LA DA over complicated case involving Trans woman
The crime would sit unsolved until 2019 when her DNA was entered into a database after she was arrested in Idaho on suspicion of battery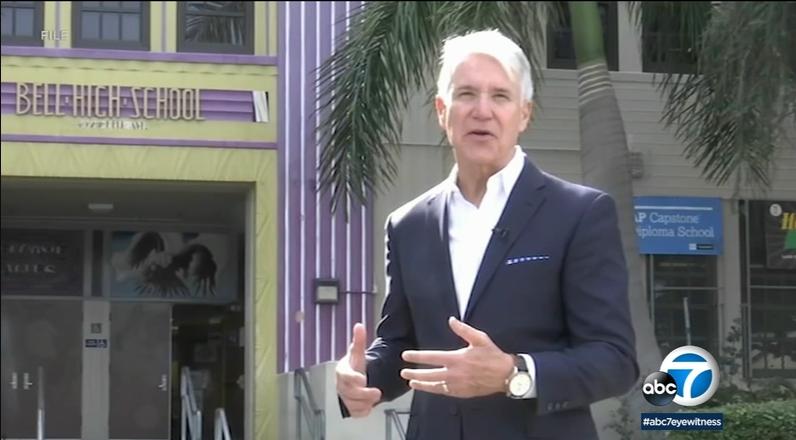 LOS ANGELES – Los Angeles County District Attorney George Gascón is facing sharp criticism over his policy to never prosecute children as adults after a 26-year-old Trans woman pleaded guilty to sexually assaulting a 10-year-old girl when she was 17. But, according to Gascón, the nature of the case is complicated.
Hannah Tubbs was weeks shy of her 18th birthday when she walked into a Denny's bathroom in Palmdale, grabbed a 10-year-old girl by the throat and sexually assaulted her, according to prosecutors.
The crime would sit unsolved until 2019 when her DNA was entered into a database after she was arrested in Idaho on suspicion of battery, reported the Los Angeles Times. Prosecutors filed charges in 2020, shortly after Gascón took office.
According to the paper, Tubbs, who pleaded guilty, might be sentenced to a short stay in juvenile hall or probation later this month.
"I would ask the public to reach out to Mr. Gascon and express their concerns and their outrage on a matter such as this involving a sexual predator."

Lt. Richard Ruiz of the LA County Sheriff's Department's Special Victims Bureau
Critics of Gascón are expressing their frustration with the district attorney, saying Tubbs' case highlights the problems with a blanket ban on not trying juveniles as adults.
"It's useless to catch criminals like [Tubbs] if we don't follow through and seek justice for victims such as the 10-year-old girl [she] sexually assaulted. She bears the burden of a lifetime of trauma," L.A. County Supervisor Kathryn Barger, whose district includes Palmdale, told the Times. "[She] will be offered therapeutic interventions under the auspices of 'restorative justice'… and possibly granted only probation or parole. Where is the justice for [her] young victim and her family?"
Some critics are using the case as ammunition to fuel another recall effort of Gascón. The earlier attempt to recall the district attorney didn't make it to a vote as proponents couldn't collect enough signatures.
However, Gascón has said that the case is complicated due to the years between the crime and Tubbs' capture, as well as her criminal record and the impact on the victim.
Tubbs has also been arrested for battery, drug possession and probation violations in Idaho and Washington, according to the paper.
The victim, who did not want to testify on trial, has since moved from California and is still in therapy, said an impact statement read in court last month.
Gascón has also raised concerns about Tubbs' becoming a victim herself if she was held in an adult facility because of her trans identity. A probation report recommended she be sentenced to home confinement, according to Gascón.
An email reviewed by the Times said Tubbs is diagnosed with multiple mental illnesses and might also qualify as "developmentally disabled." These factors lead to legal questions about whether she can even be found responsible for the crime.
In addition, at 26, Tubbs is too old to be legally held in a county juvenile detention facility, leading to more questions over Tubbs' sentencing.
Christian pastors launch flood of vituperation against Canadian law
Some 4,000 U.S. pastors spoke about it from their pulpits in a show of concern about similar laws coming into effect here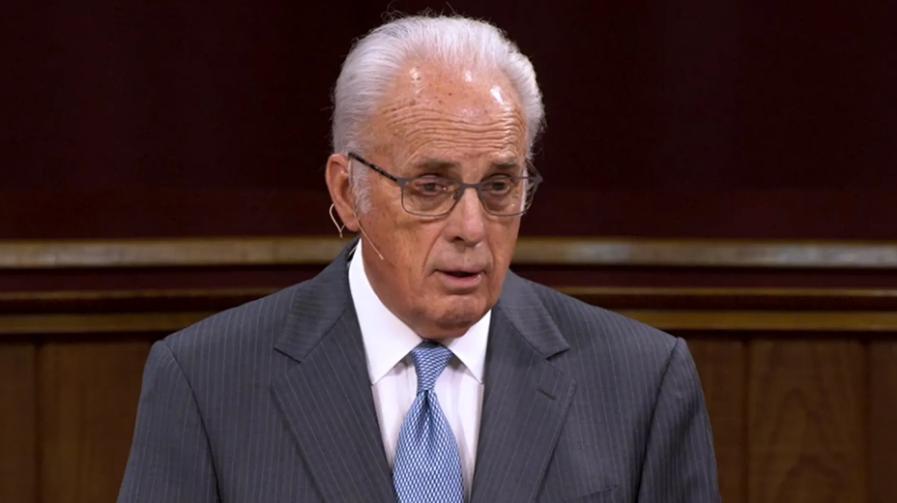 LOS ANGELES – A campaign launched by Liberty Coalition Canada and promulgated in the United States by Pastor John MacArthur of Los Angeles, who has a lengthy record of hateful & extremist public attacks on the LGBTQ+ community, against the Canadian Parliament's recently passed legislation banning conversion therapy for LGBTQ+ people culminated in over 4,000 clergy in both countries protesting the new law Sunday, January 16.
In an editorial posted to his Facebook page, influential evangelical leader Franklin Graham, who has decades long actions of spreading misinformation and deceptive lies against the LGBTQ+ community decried the law writing:
"The Canadian Parliament passed legislation banning what they refer to as "conversion therapy" for LGBTQ, and the law describes as a "myth" the belief that heterosexuality is preferable. They added a stiff penalty that can carry up to a 5-year jail sentence, and Canadian pastors feel they have been stripped of their religious freedoms. Critics of Bill C-4 say it is broadly worded and could even encompass private conversations about the topic, such as when a pastor or any Christian shares what the Bible teaches about sexuality.
One Canadian pastor said, "All socialistic and communistic movements hate the authority and law of God…Much of the church in Canada believes that compliance and compromise will promote peace and freedom, but this attitude only feeds the beast and will increase persecution and eliminate freedom."
Today, some 4,000 U.S. pastors spoke about it from their pulpits in a show of concern about similar laws coming into effect here. Pray for pastors in Canada as this legal oppression continues to grow, and pray that all of us as Christians will have the boldness to continue to proclaim the life-changing truth of the Word of God—the only hope for this world."
Pastor John MacArthur, the 82-year-old leader of the Grace Community Church in Los Angeles, in an interview with FOX News, said that he believes widespread sexual immorality is evidence of divine judgment on a culture and predicted increased efforts to silence those who speak out against it.
"Ultimately, the dissenters, the ones who will not cave in, are going to be those who are faithful to the Bible," he said. "And that's what's already leading to laws made against doing what we are commanded to do in Scripture, which is to confront that sin. And that's just going to escalate," MacArthur said.
"The fact that they identified it as a criminal conduct that could give you as much as five years in prison takes it to a completely different level, because Canadian pastors have been put in jail for just having church services," he continued.
Legislation banning conversion therapy passed in the states of California, New York, New Jersey and Nevada, among other U.S. jurisdictions. Alarmed by this, MacArthur sees Canada as a portent for the potential of a national ban in the U.S. telling Fox; "I think it's reached a level there in Canada that it hasn't yet reached here, but it's coming," he said. "It's coming fast."
Thousands of churches raise alarm about scope of new Canadian 'conversion therapy' ban https://t.co/2IE4w4Em0w

— Fox News (@FoxNews) January 16, 2022
The American Medical Association, the American Psychological Association and a host of therapeutic professional organizations oppose the use of conversion therapy, stating it is ineffective, harmful and not evidence-based.
Currently, 20 states and numerous localities, including D.C., ban the use of this discredited practice.
In two recently issued reports from the Global Project Against Hate and Extremism (GPAHE), anti-LGBTQ groups "easily" spread dangerous disinformation online about the so-called conversion therapy as tech companies fail to de-platform such content, especially in non-English languages.
The reports detail that even though conversion therapy is a widely condemned practice, content related it is "distressingly easy" to find through simple searches on various platforms.
Both Graham and MacArthur's anti-LGBTQ+ animus has been well documented. New York City-based journalist, editor, and blogger Joe Jervis who publishes the widely popular 'Joe My God' website has a partial tabulation of MacArthur's egregious vitriolic statements.
"John MacArthur says God gave humanity a "disposable planet." MacArthur declares that the response to COVID is setting the stage for the Anti-Christ. MacArthur says lockdowns are "Hitler false science." MacArthur says gay people do not exist. MacArthur signs petition condemning churches that advocate for social justice. MacArthur declares that Christianity which isn't "offensive" about homosexuality isn't really Christianity at all. MacArthur signs statement declaring that Jesus hates people who don't hate LGBTs. MacArthur tells parents that if their child comes out, "turn him over to Satan."
The GLAAD Accountability Project has cataloged anti-LGBTQ rhetoric and discriminatory actions by Graham including:
—Said celebrating LGBTQ+ Pride is like celebrating "lying, adultery, or murder." Graham's comment came in a Facebook post marking the end of Pride Month. "This is an entire month set aside to celebrate a lifestyle that God defines as sin."
—Claimed that public schools have no right to "teach our children something that is an affront to God" in his support for Alfonso Cirulli, the mayor of Barnegat Township, New Jersey, who was fighting a state law requiring schools to teach about LGBTQ history.
—Called out Taylor Swift "for using her platform to try to push the socialist left's so-called Equality Act, which has nothing to do with equality, but is about pushing the LGBTQ agenda down the throats of the American people."
—Said: "LGBT agenda wants to force everyone to accept & condone their lifestyle which God's Word defines as sin."
—Said: "LGBT activists are trying to hook their caboose to the 'freedom train' & drag an immoral agenda into our communities."
—When HB2 was rolled back in North Carolina, tweeted: "Thanks to the gov, people of NC will be exposed to pedophiles & sexually perverted men in women's public restrooms."
—In Facebook post since deleted, claimed Satan is behind LGBTQ rights and advocacy: "This is a full-scale assault against Christianity and the followers of Christ. When prayer is banned from the public square, when our President fails to defend biblically defined marriage, and he openly and zealously advocates for gay rights; when legislators rush to overrule existing laws to promote gay marriage; when schools and courts consistently suppress religious freedoms; we know we are locked in a war against the Christian faith, not culture. The architect behind this offensive is none other than Satan himself. The Scripture says that the devil, our archenemy, is bent on as much destruction as possible."
—Insists that gay and lesbian people cannot have families: "[Same-sex marriage] takes the family away and there is no way you can have a family with two females or two males, if you just think biologically how God made us our plumbing is completely different."