LGBT advocates raise alarm over 'facial recognition' technology
Experts say unchecked use could lead to discrimination, harassment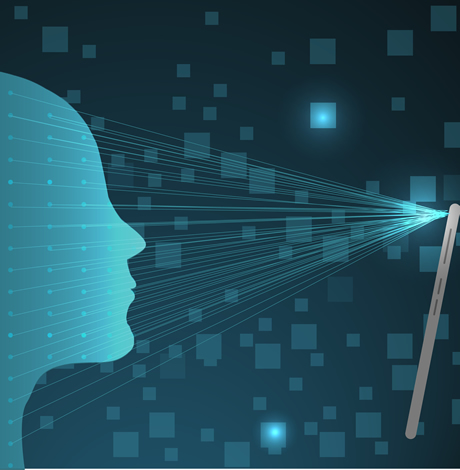 LGBT people, especially transgender people, could be subjected to discrimination, harassment, and identity theft if careful government controls are not placed on rapidly developing and widely used facial recognition technology, according to the group LGBT Tech.
The Staunton, Va.-based group has joined six other LGBT organizations in signing on to a June 3, 2019 letter written by the ACLU calling on Congress to place a moratorium on the use of facial recognition technology for law enforcement and immigration enforcement purposes until privacy related restrictions can be developed for the technology.
"The well documented potential for abuse and misuse of these tools built by giant and influential companies as well as government and law enforcement agencies should give serious pause to anyone who values their privacy – especially members of communities that have been historically marginalized and discriminated against," said LGBT Tech deputy director and general counsel Carlos Gutierrez in a July 18 op-ed column.
"Without proper privacy protections in place, data breaches that target facial recognition data may become far more likely," Gutierrez said. "In the wrong hands, a person's previously undisclosed sexual orientation or gender identity can become a tool for discrimination, harassment, or harm to their life or livelihood," he said.
"The risks to transgender, nonbinary, or gender non-conforming individuals are even more acute," he continued.
Gutierrez and other experts familiar with software already in use that uses facial recognition technology say the software has been programmed to divide the people it recognizes as male and female based on their biological or physiological gender.
"The extent of the misgendering problem was highlighted in a recent report that found that over the last three decades of facial recognition, researchers used a binary construct to gender over 90 percent of the time and understood gender to be solely a physiological construct over 80 percent of the time," Gutierrez said.
He and other experts monitoring the technology say the inability of most of the software now in use, including the software expected to be used for security screening at all airports by 2020, could have a devastating impact on transgender people attempting to board a plane.
"We are deeply concerned about the growth and lack of efficacy of facial recognition technology as a means of increasing security in airports or any other public space," said Gillian Branstetter, media relations manager for the National Center for Transgender Equality.
"The technologies most frequently sold by vendors have proven biases against women and people of color born of inaccuracies and oversights in their development," she told the Blade in a statement.
"Just as well, they have consistently misidentified transgender people in academic studies, perhaps providing an automated way to out trans people while we're traveling or just living our lives," Branstetter said. "In a worst case scenario, such a technology could be used to ensure transgender people are excluded from gendered spaces, including locker rooms and restrooms."
Added Branstetter: "The use and growth of the technology's popularity has plainly outpaced the law, and we've urged Congress and government agencies to respond to and assess the risks of these technologies before implementing them."
The National Center for Transgender Equality and LGBT Tech are among seven LGBT groups that joined 29 civil liberties, privacy rights, civil rights, investor, and faith groups in signing a letter drafted by the ACLU calling on Congress to intervene to regulate facial recognition technology.
The other LGBT groups that signed on to the letter include CenterLink: The Community of LGBT Centers, Equality North Carolina, National LGBTQ Task Force Action Fund, PFLAG National, and TRANScending Barriers of Atlanta.
The letter notes that federal government agencies, including the FBI, have continued to expand the use of facial recognition technology without safeguards.
"The FBI has access to over 400 million photos for face matching, including the driver's license databases of over fifteen states and passport application photos, has performed hundreds of thousands of face recognition searches, and is now reportedly piloting new uses of the technology," the letter says.
"This capability threatens to create a world where people are watched and identified as they attend a protest, congregate outside a place of worship, visit a medical provider, or simply go about their daily lives," the ACLU letter states.
In his op-ed, Gutierrez of LGBT Tech stressed the need for government regulation of facial recognition technology.
"Members of the LGBTQ+ community cannot shoulder the burden of lax digital privacy standards without also assuming unnecessary risks to their safety online and offline," he said. "Our vibrant communities deserve comprehensive, national privacy protections to fully participate in society and live without the fear that their data – biometric or otherwise – will be used to further entrench existing bias and prejudice."
Transgender rights advocate Dana Beyer, co-founder of the trans group Gender Rights Maryland, said the urgency for adopting government regulations for the technology can't be overstated.
"I think the problem goes far beyond the trans community, as is the case with most things happening today, but should we not turn things around in 15 months this will definitely become a tool to make trans lives miserable," she said.
U.S. Appellate Court rules against anti-LGBTQ website designer
In the 2-1 ruling, the court said Colorado had a compelling interest in protecting the "dignity interests" of members of marginalized groups.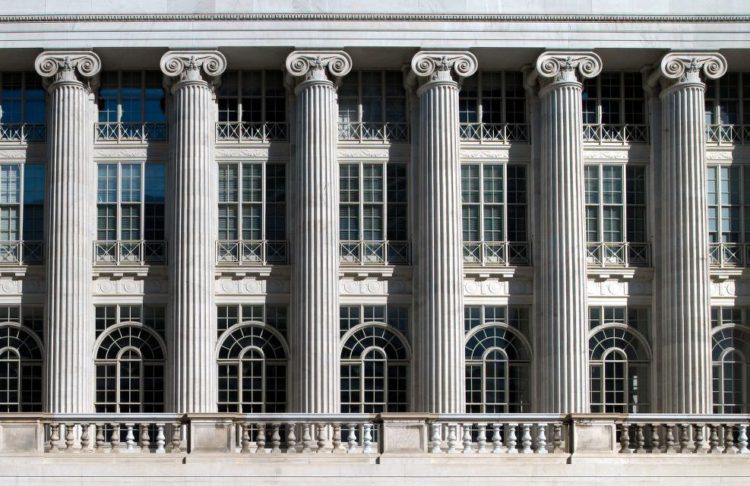 DENVER – A three judge panel of the U.S. 10th Circuit Court of Appeals on Monday ruled against a Lakewood, Colorado based web designer who sued to challenge the state's anti-discrimination law, claiming that it would force her to design wedding websites for same-sex couples which violated her 'Christian' beliefs.
Lorie Smith, represented by anti-LGBTQ legal group, the Alliance Defending Freedom, (ADF)- listed by the Southern Poverty Law Center as an anti-LGBTQ extremist hate group, claimed in court filings that the Colorado law violated Smith's freedom of speech and freedom of religious expression.
In the 2-1 ruling, the panel said Colorado had a compelling interest in protecting the "dignity interests" of members of marginalized groups through its law.
The law that is being challenged by Smith and ADF is the same one that was argued before the U.S. Supreme Court and decided in 2018, Masterpiece Cakeshop, Ltd., et al., Petitioners v. Colorado Civil Rights Commission, et al., in the case of another Lakewood business and individual, Jack Phillips.
The high court in the Masterpiece Bakeshop case narrowly ruled in a 7–2 decision, the Colorado Civil Rights Commission had not acted employing religious neutrality. In the decision Associate Justice Anthony Kennedy, writing for the court majority on Monday, said it is "unexceptional" that Colorado law "can protect gay persons in acquiring products and services on the same terms and conditions that are offered to other members of the public," but at the same time, "the law must be applied in a manner that is neutral toward religion."
The high court however did not rule on the broader intersection of anti-discrimination laws, free exercise of religion, and freedom of speech, and whether a business can invoke religious objections to refuse service to LGBTQ people.
In a statement the ADF's senior counsel, John Bursch noted that the group would appeal Monday's ruling. "The government should never force creative professionals to promote a message or cause with which they disagree. That is quintessential free speech and artistic freedom," Bursch said.
"This really isn't about cake or websites or flowers," Lambda Legal senior counsel Jennifer C. Pizer said in a statement. "It's about protecting LGBTQ people and their families from being subjected to slammed doors, service refusals and public humiliation in countless places – from fertility clinics to funeral homes and everywhere in between."
Lambda Legal, is a legal group that fights for the civil rights of LGBTQ people and had submitted a brief supporting the state's anti-discrimination law in the case.
Colorado Solicitor General Eric Olson questioned whether Smith should even be allowed to challenge the law since she had not started offering wedding websites yet, the Associated Press reported.
But if she did, Olson said, her argument would mean she would refuse to create a website for a hypothetical same-sex couple named Alex and Taylor but agree to make the same one for an opposite-sex couple with the same names. He said that would be discrimination under the Colorado Anti-Discrimination Act, which prohibits discrimination on the basis of sexual orientation.
Judge Mark Beck Briscoe wrote in Monday's majority opinion (303 Creative, et al. v. Elenis, et al.) that "we must also consider the grave harms caused when public accommodations discriminate on the basis of race, religion, sex, or sexual orientation. Combatting such discrimination is, like individual autonomy, `essential' to our democratic ideals."
In his dissent, Chief Judge Timothy Tymkovich wrote that "this case illustrates exactly why we have a First Amendment. Properly applied, the Constitution protects Ms. Smith from the government telling her what to say or do."
More Americans personally know someone who's transgender, non-binary
Half of Americans say they would be either very or somewhat comfortable using a gender-neutral pronoun to refer to someone if asked to do so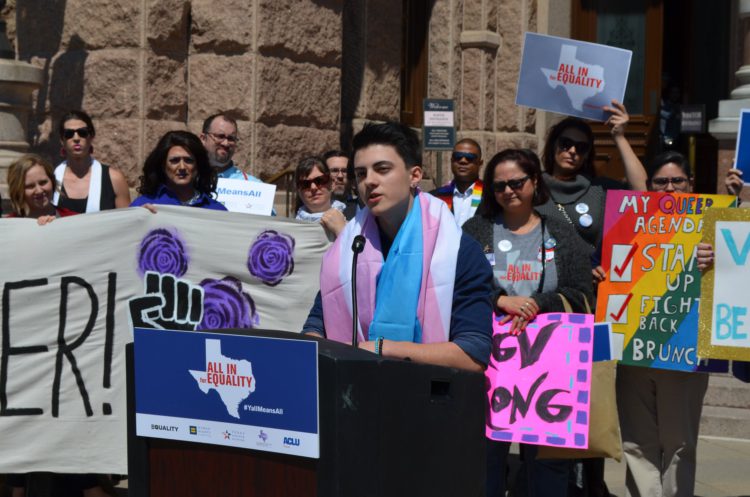 WASHINGTON – More Americans personally know a transgender person or someone who goes by gender-neutral pronouns, according to new data from the non-partisan Pew Research Center.
A survey found 42 percent of Americans know someone who's transgender, who is up from 37 percent who said so in 2017. Although most Americans, 57 percent, still say they don't know anyone who's transgender, that's down from 63 percent five years ago.
Similarly, 26 percent of Americans say they know someone who uses non-binary gender pronouns compared to the 18 percent in 2018 who said they knew someone uses pronouns such as "they" as opposed to "he" or "she."
At the same time, comfort levels with using gender-neutral pronouns – as well as their opinions on whether someone's gender can differ from the sex they were assigned at birth – has remained about the same. Half of Americans say they would be either very or somewhat comfortable using a gender-neutral pronoun to refer to someone if asked to do so, compared to 48 percent who say they would not be comfortable. The numbers, according to Pew Research, are basically unchanged since 2018.
The survey found profound differences by age, party, and education in knowing a transgender person or someone who goes by gender-neutral pronouns, although in both parties growing shares of Americans report knowing a person who's transgender.
For Americans under age 30, some 53 percent say they know a transgender person, which is up from 44 percent in 2017. In the same age group, 46 percent of younger U.S. adults know someone who goes by gender-neutral pronouns, compared to 32 percent in 2018.
The Pew Research Center conducted the survey of 10,606 U.S. adults between June 14 and June 17. The survey is weighted to reflect the U.S. adult population in terms of gender, race, ethnicity, partisan affiliation, education, and other categories, according to Pew Research.
Louisiana lawmakers fail to overturn Edwards veto of Trans sports bill
Edwards further said that the bill was "mean" because it targets "the most emotionally fragile children in the state of Louisiana."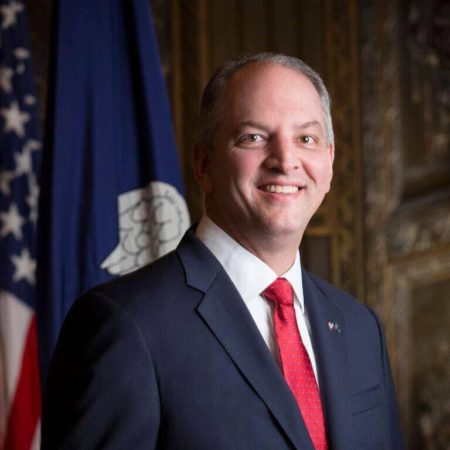 BATON ROUGE – Louisiana lawmakers failed to override Gov. John Bel Edwards' (D) veto last month of a bill that would have barred trans girls and women from participating on athletic teams or in sporting events designated for girls or women at elementary, secondary and postsecondary schools.
The measure, Senate Bill 156 authored by Sen. Beth Mizell titled the 'the Fairness in Women's Sports Act,' in the Governor's eyes, "was a solution in search of a problem that simply does not exist in Louisiana," Edwards said in his veto statement;
"As I have said repeatedly when asked about this bill, discrimination is not a Louisiana value, and this bill was a solution in search of a problem that simply does not exist in Louisiana. Even the author of the bill acknowledged throughout the legislative session that there wasn't a single case where this was an issue. 
The Republican majority state House chamber failed to override the Governor's veto after voting 68-30 to override it, according to the state legislature's website.
The vote narrowly missed the 70-vote threshold needed in the lower chamber to override the veto.
Two-thirds of both the House and Senate must vote to override a governor's veto, according to the local Baton Rouge newspaper The Advocate.
The Governor reacted to the news that his veto withstood Republican efforts to overturn it in a press conference Wednesday.
Edwards noted that in his view he had "rejected a play" that had no place in Louisiana. 
"I would rather the headlines going out from today be that Louisiana did what was right and best. We rejected a play out of a national playbook that just had no place in Louisiana. That bill wasn't crafted for our state, I mean go read it and look at the arguments that were made. None of that applies here," Edwards said.
He further said that the bill was "mean" because it targets "the most emotionally fragile children in the state of Louisiana."
"We have to be better than that," Edwards said. "We have to be better than that."