August 23, 2019 at 10:40 am PST | by Karen Ocamb
Ex-Mormon father says LDS Church homophobia is responsible for teen son's suicide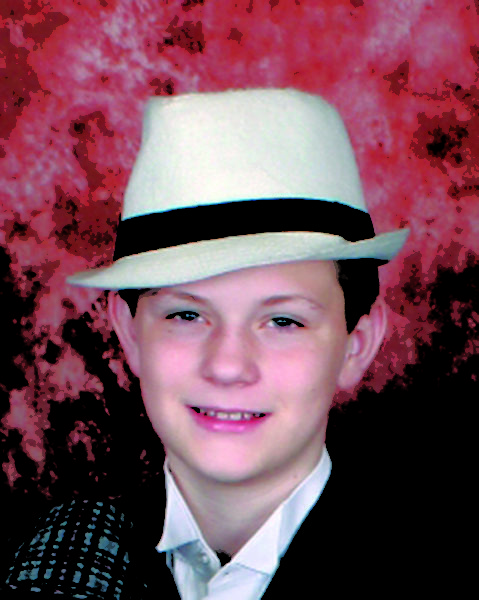 Samuel Bresee, April 2014 (photo courtesy father Brian Bresee)
Starting a new school year is both exhilarating and fraught with anxiety for teenagers consumed with social standing and awkward bodily maturation. And despite considerable progress over the past decade, LGBTQ teens living in religiously conservative regions still face bullying and harassment beyond what their parents can control or comprehend. Straight teens experience the weight and shame of homophobia, too.
In an oppressive anti-LGBTQ culture, it's "almost irrelevant" whether a young person is actually gay or perceived to be gay, Janet Heimlich, founder of the Child-Friendly Faith Project and author of Breaking the Will, tells the Los Angeles Blade. "In that culture, the accusation of being gay is the go-to bullying mechanism. It's about power. Overpowering another individual. And when child wants to gain that power position over another out of his or her own desperation, it's a go-to accusation, regardless of how they perceive the child's sexuality. It may not even enter into it."
Bullying is part of the reason Samuel Bresee, who identified as straight, took his own life five years ago at the age of 14, says his father Brian Bresee in a recent hour-long phone interview. The intractable policies and homophobic beliefs practiced and preached by the Church of Latter-Day Saints is another.
"When you're raised in a religion like the Mormon Church, it's all or nothing. There is no middle ground, and truthfully, if you have an opinion that counters what the leaders believe, you can be excommunicated. You live in fear constantly," Brian Bresee says. "I lost a son to suicide. Sadly, it was because of the Church."
Samuel was a happy, bright, caring teenager when the Bresee family moved to a new neighborhood in Las Vegas. Father and son were outside when they noticed some boys his age playing street hockey nearby. Samuel joined them, making new friends. When it was time for him to go to Boy Scouts at their new Mormon congregation, Samuel invited his non-Mormon friends to tag along.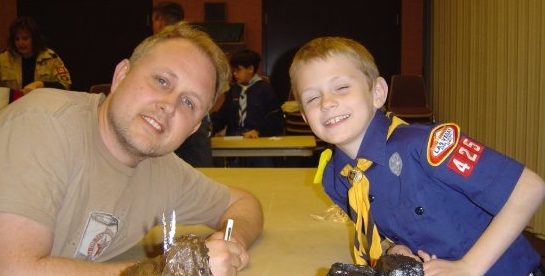 "There was just a glow about him—joy," Bresee recalls. "I thought 'this is good.'"
The trouble started that evening when Samuel came home and told his father that as soon as they arrived at Boy Scouts, "one of his new friends became terrified and hid behind him," Bresee says. They later found out that the 14-year old boys from church were regularly calling his new friend "faggot" at school "to the point where this young man was actually suicidal before we even moved into the neighborhood."
Samuel stuck by his new friend and asked his family to embrace the troubled teen, which they did.
"Sadly, because my son became associated with this young man they were already calling faggot and because this young man hid behind our son at Boy Scouts, they made our son their new target and they started calling him faggot," Bresee says. "This is something that got spread to his school and online in online chats."
In the Mormon culture, members are taught from birth "that sodomy and homosexuality was a sin next to murder," says Bresee. "After my son's death, I went on an all-out search to try to understand his end of life decision, and what I found is that a child being called the word 'faggot' was the number one contributor to an end of life decision for a teenager. Being called a whore, a slut for a young girl had the same effect."
Bresee concluded that shame was also internalized through the extremely dangerous and harmful Mormon practice called the "worthiness" interview.
"As soon as a child turns 12 years old, every six months or sometimes even more often, they're called into the Bishop's office and asked about every sexual question that you could possibly think of. Do you masturbate? Do you pet? What they ask some of the girls is even worse. There is no limit to what this Bishop can ask children as young as 12 years old about sexual issues," he says. "There are no boundaries."
Additionally, the Bishop "has the gift of discernment," which means he supposedly knows if the young person is lying. "Imagine if you are a child at 12, 13, 14 years old, and you're starting to discover your body, and you're starting to feel an attraction to the same sex, and this is a sin next to murder. And the Bishop is asking are you having homosexual feelings and maybe you are so now, this child is in great danger of being outed for their sexual preference, long before they're ready to share that," Bresee says. "This is proving to be a dangerous mix….Find me one mental health professional that will say these interviews are not dangerous for children.
"And the reality is that LGBT children are in greater danger," he continues. "And once you're out in the LDS community, you're going to be shunned, you're going to be ostracized, bullied—exactly as my son was. Extremely dangerous. They do have a high teen suicide rate in Utah as a result."
The CDC consistently ranks Utah in the top three states for suicide among 10 to 17-year-olds; suicide is the leading cause of death in Utah for that age group. But even critics concede that proving a causal relationship to Mormonism has only been anecdotal.
"No person who is trained in child development would ever think it's a healthy thing to put a child in a room with a male Bishop, without any parent present, where that person is asking them sexually inappropriate questions at the age of 8 or 9 of 10 years old," says Heimlich. "But that's been going on for decades."
"The Mormon Bishops that do these interviews have absolutely no training," say Bresee. "They call somebody from the congregation. It could be your neighbor, or your plumber or your attorney neighbor—it could be anybody. This is extremely dangerous that you have untrained men prodding into the minds of children with no training."
And there's no way out. "With the LDS Church, you're taught that this is the only true church, and the only path to salvation," Bresee says. "So imagine that you're feeling same-sex attraction, but there is no escape. You can't just go to another church more accepting of the LGBT community. You're trapped. So it creates extra pressure and maybe a possible suicide, which is occurring."
"The church has been doing the absolute minimum they have to do publicly as a result of great pressure from within their own communities, simply to save face," says Heimlich. "But when you have a leadership that has been controlling, oppressing, and emotionally harming people for generations, it takes a very long time to create cultural change."
Additionally, since LDS teaches that the Prophet, as the infallible head of the church, would never lead the church astray, there can be no backtracking. "They must not be questioned because they do not make mistakes. So it's ingrained deeply and people are terrified to challenge top leaders," he says. And the Church is afraid of liability if they admit a mistake.
Bresee left the LDS Church but still wrestles with his son's suicide (read his blog post here). For instance, though his son shot himself, he has still not wrestled with how that fits into the larger national discussion about gun regulation.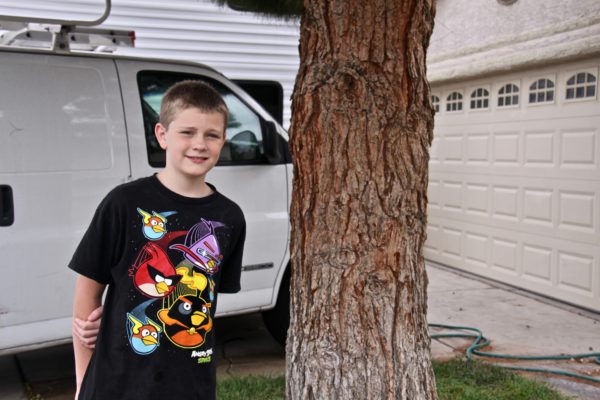 Samuel Bresee on Aug. 26, 2013, first day of school (photo courtesy Brian Bresee)
He is still haunted by why his son, with whom he talked about everything, including sex, didn't come to him. "We talked about all kinds of things together, and that hurt so bad that he didn't come and ask for help. But I understand why. It's the same reason that maybe a rape victim doesn't come and ask for help or a victim of child sexual abuse doesn't ask for help. The word is 'embarrassment.' And especially with being called faggot in a Mormon culture," Bresee says.
His friends concurred. "When you were 14 years old, if everybody at your church, your peers were calling you faggot and that got spread to your school and online—how are you going to tell your parents that you're being called faggot?" he says. The friends said they'd be too embarrassed.
"One time he did come into my room, and I know he was trying to tell me something," Bresee says. "I couldn't see it. I tried to talk to him but it just never quite came out of his mouth."
Bresee is looking at possible legislation to help children better report what he considers religiously-based child sexual abuse and the Child-Friendly Faith Project is working to provide those who escape such oppressive indoctrination to find the support they need.
On Sept. 7, from 10:00am to 1pm they and hosts The Stop It Foundation are sponsoring a Hike to Protect Every Child and a barbecue at Lone Mountain Regional Park in Las Vegas. See the Facebook events page for more information.
IT'S OK NOT TO BE OK. HERE ARE SOME LINKS TO FREE AND CONFIDENTIAL 24/7 SUPPORT IF YOU NEED TO TALK TO SOMEONE:
National Suicide Prevention Lifeline: 1-800-273-8255. The website provides links to CHAT, and for deaf and hard of hearing, and En Espanol. There is a specific LGBTQ page with more resources.
Crisis Text Line:– Text CONNECT to 741741
The Trevor Project: (LGBTQ specific) Trevor Lifeline – 1-866-488-7386 or text START to 678678. Website also has chat option.